On March 7th, 2020 Tasha and Chris had a beautiful wedding at the Buffalo Mountain Lodge in Banff! They have been dreaming of a winter wedding in the mountains for months and Mother Nature gave them a very cold blizzard kind of day! Luckily, the Wapiti room at Buffalo Mountain Lodge is the perfect venue for a cozy indoor winter wedding! Because of the weather we weren't able to stay outside for too long but we still managed to get a few landscape photos at Tunnel Mountain Reservoir and some fun shots on site at the lodge.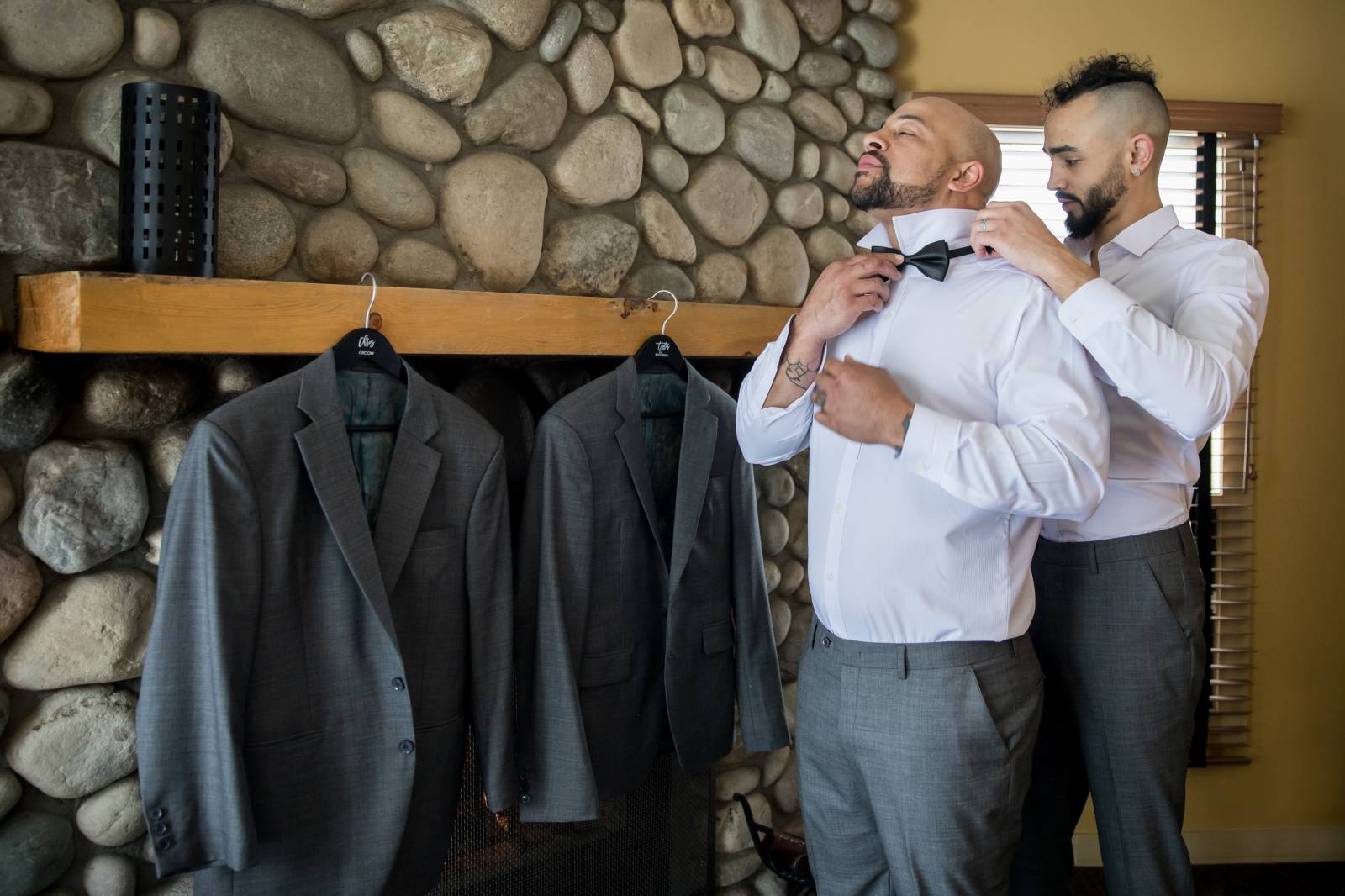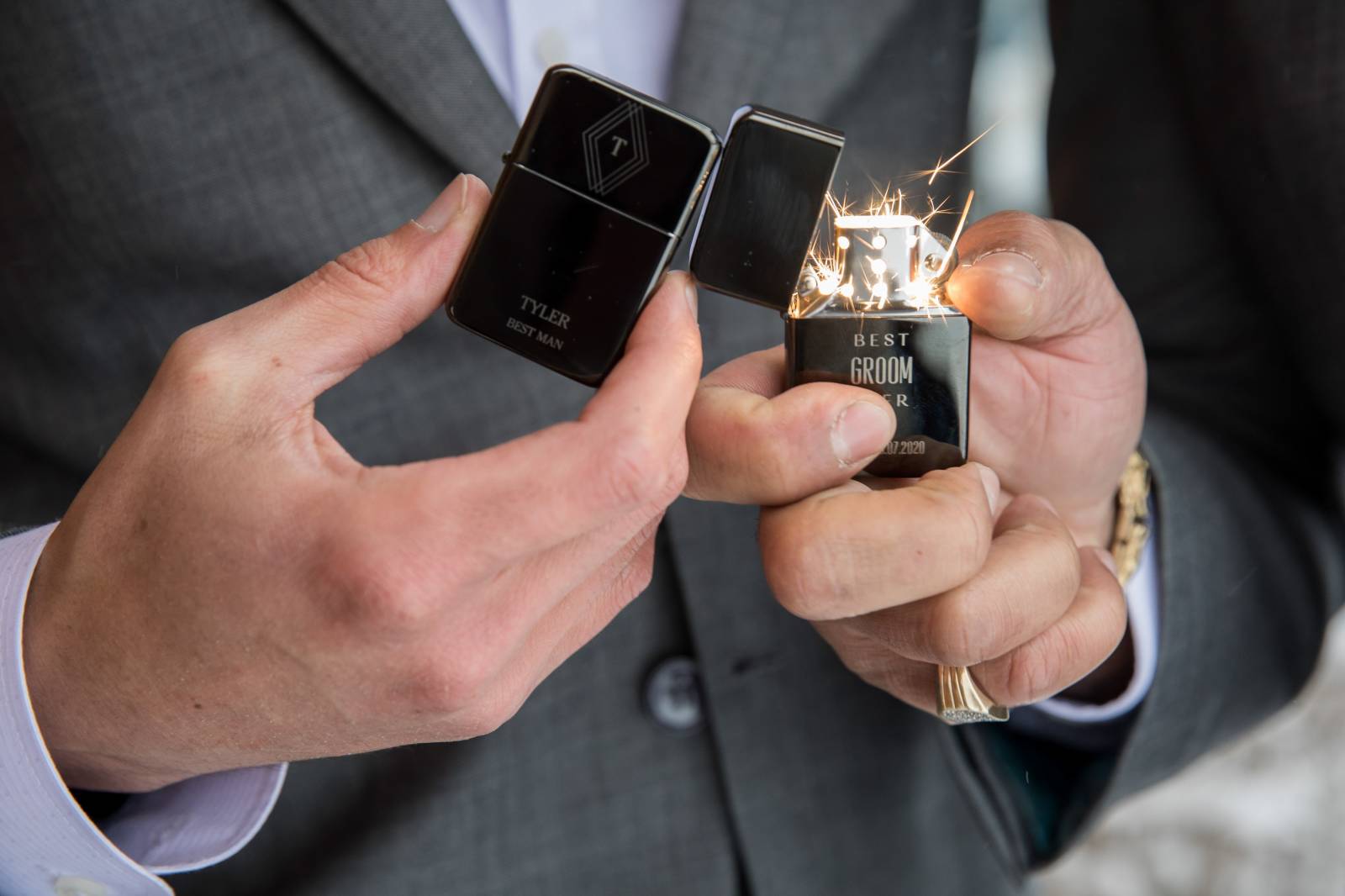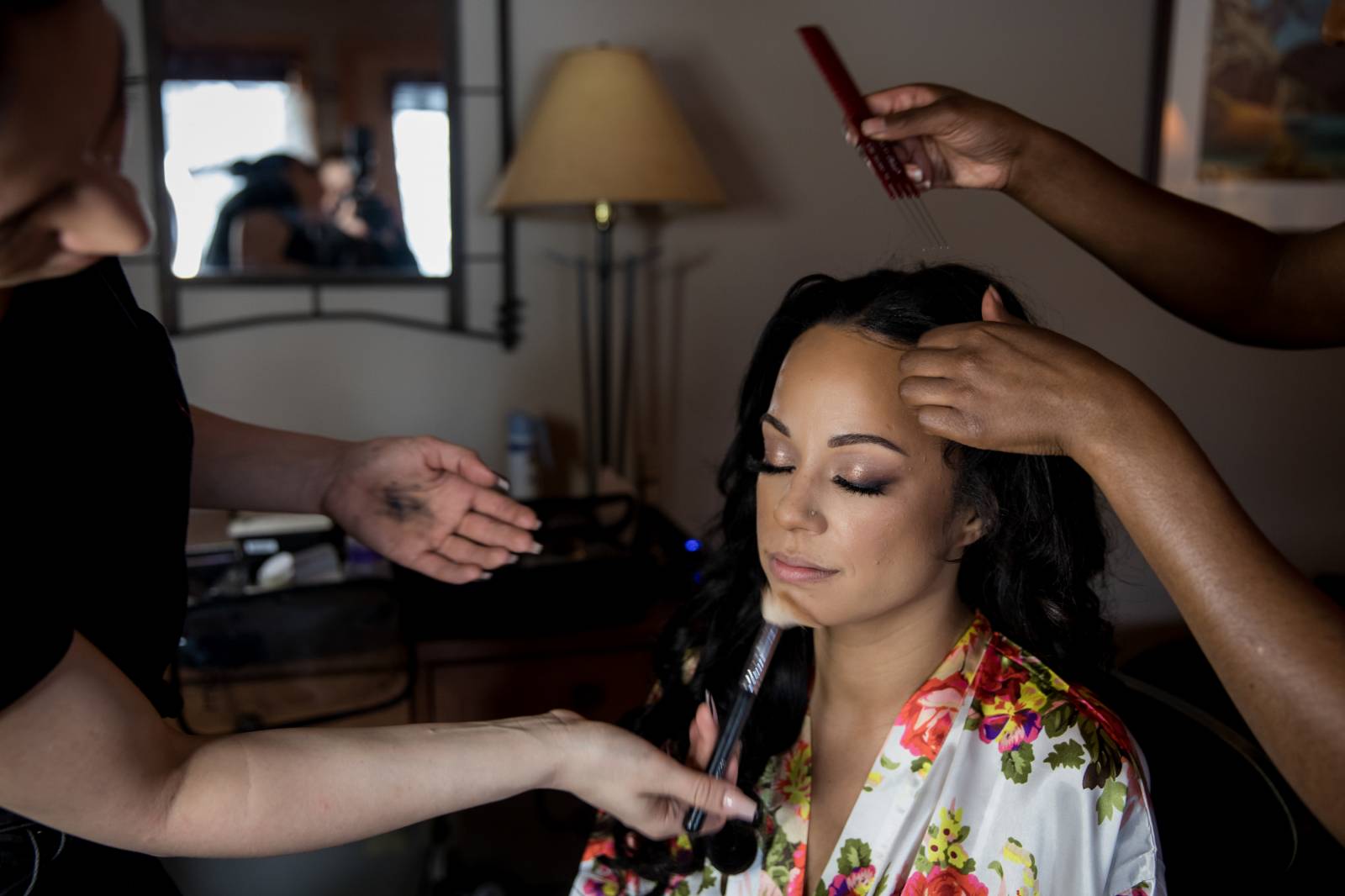 Chris and Tasha had the sweetest first look in their ceremony room. The groom was so nervous and excited that he started tearing up even before he saw his bride! I love emotional first looks, it is such a special moment for every couple!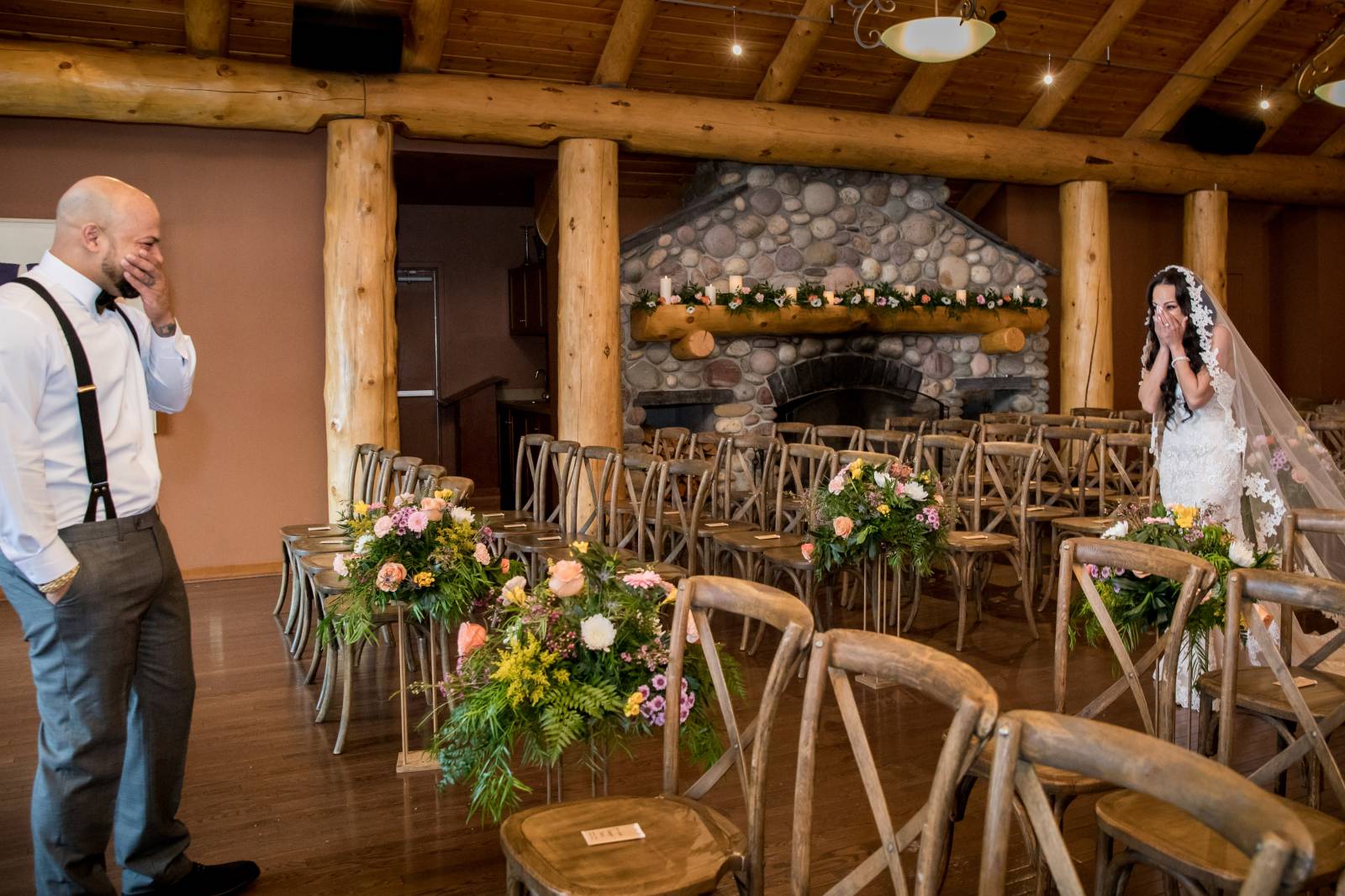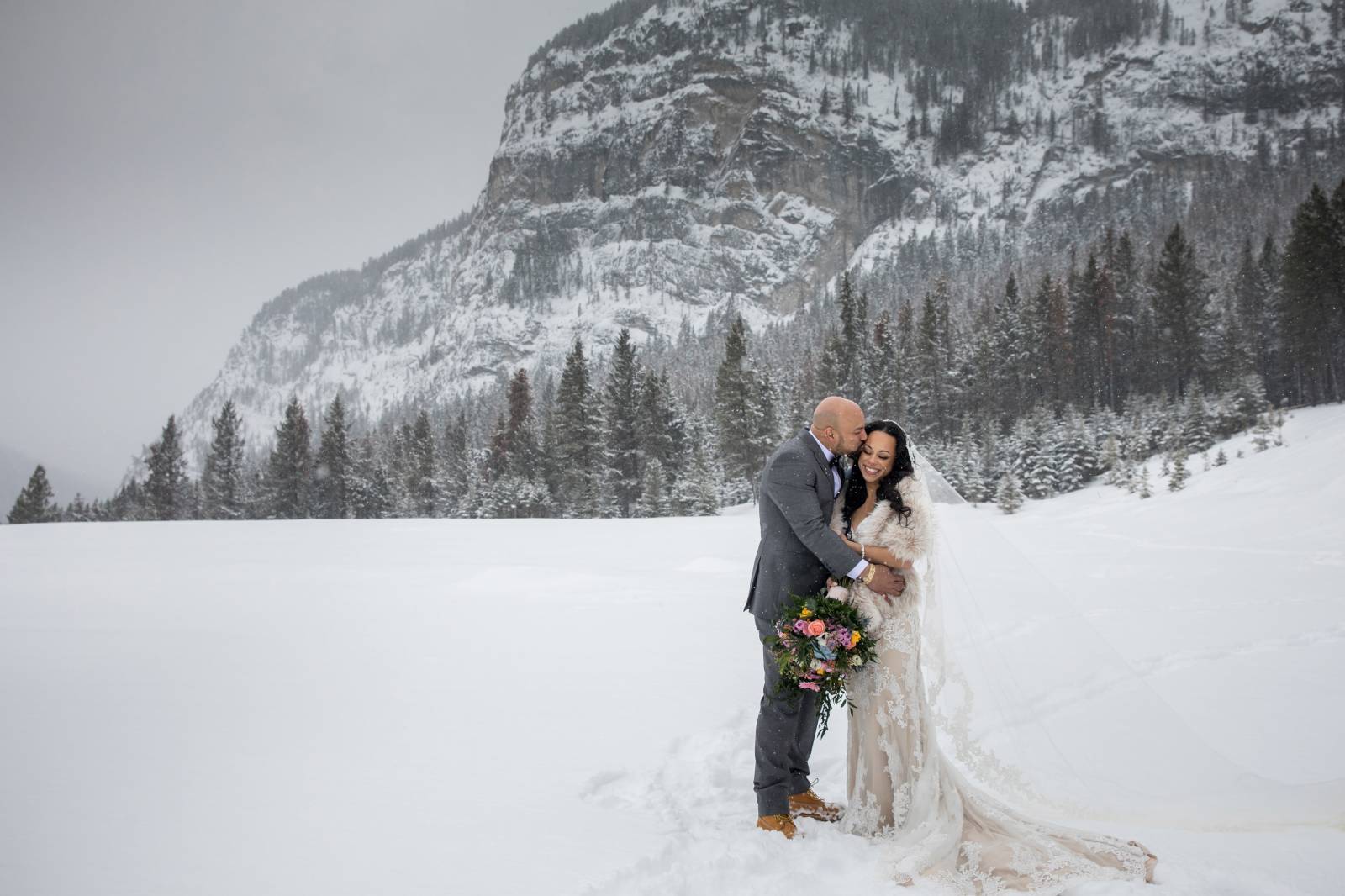 If you are planning a winter wedding, I recommend you buy a fur shawl to keep you warm and wear leggings under your dress with warm winter boots!