I have been photographing more and more surprise proposals all over the Canadian Rockies and I love it! Yes, they can be stressful to organize but I'm there to help you make your dream Banff proposal come true! Having a photographer or videographer to capture this important moment is a great idea!
Talwinder wanted a location by the water with mountains views, Vermillion Lakes in Banff was the perfect location. We arrived earlier to set up a little table with flowers, champagne and a sign to ask the big question. It was Roohi's birthday weekend and she was already going to Banff with her girlfriends, this was the perfect cover up story and she was really surprised when she realized what was going on!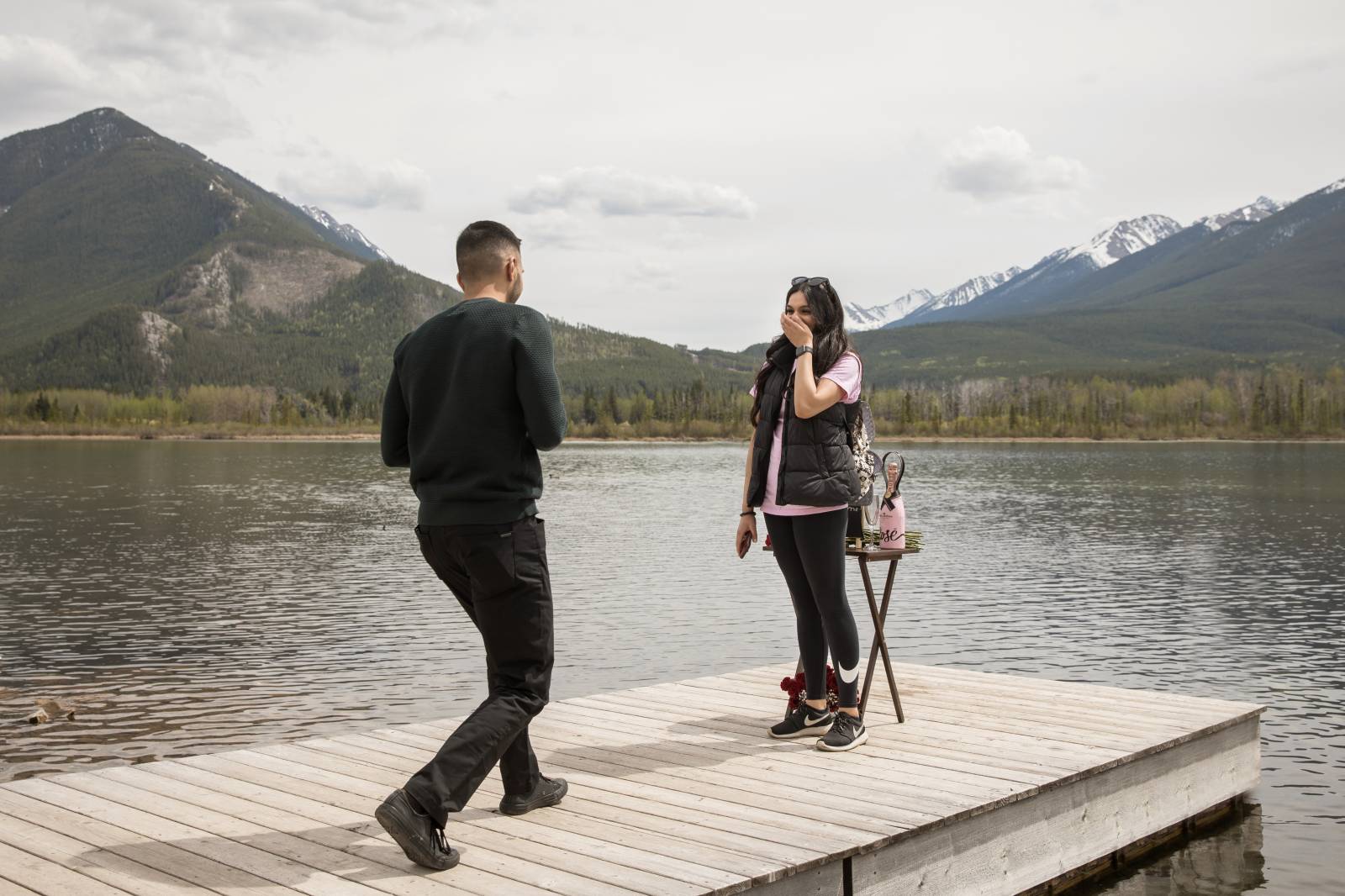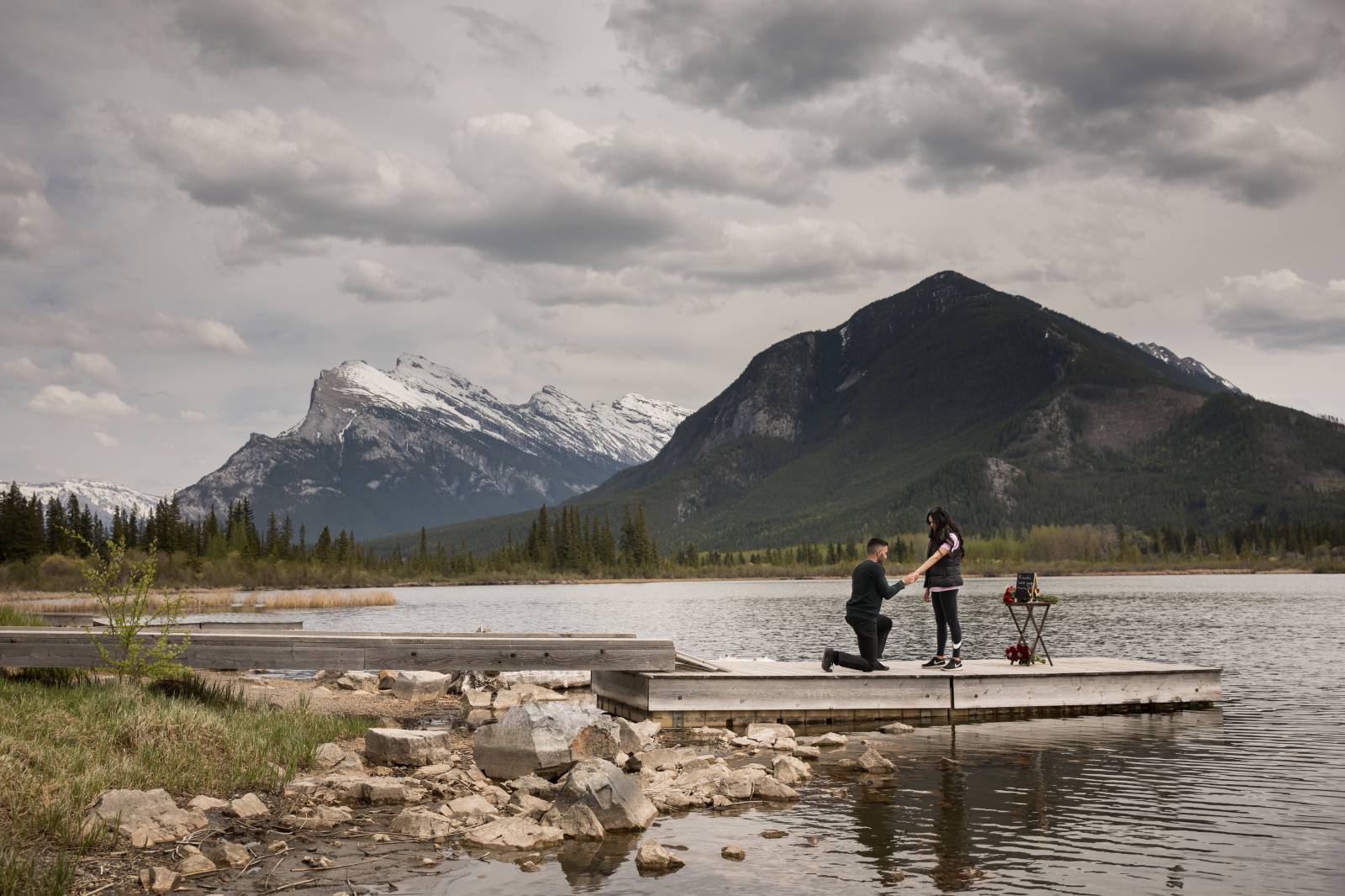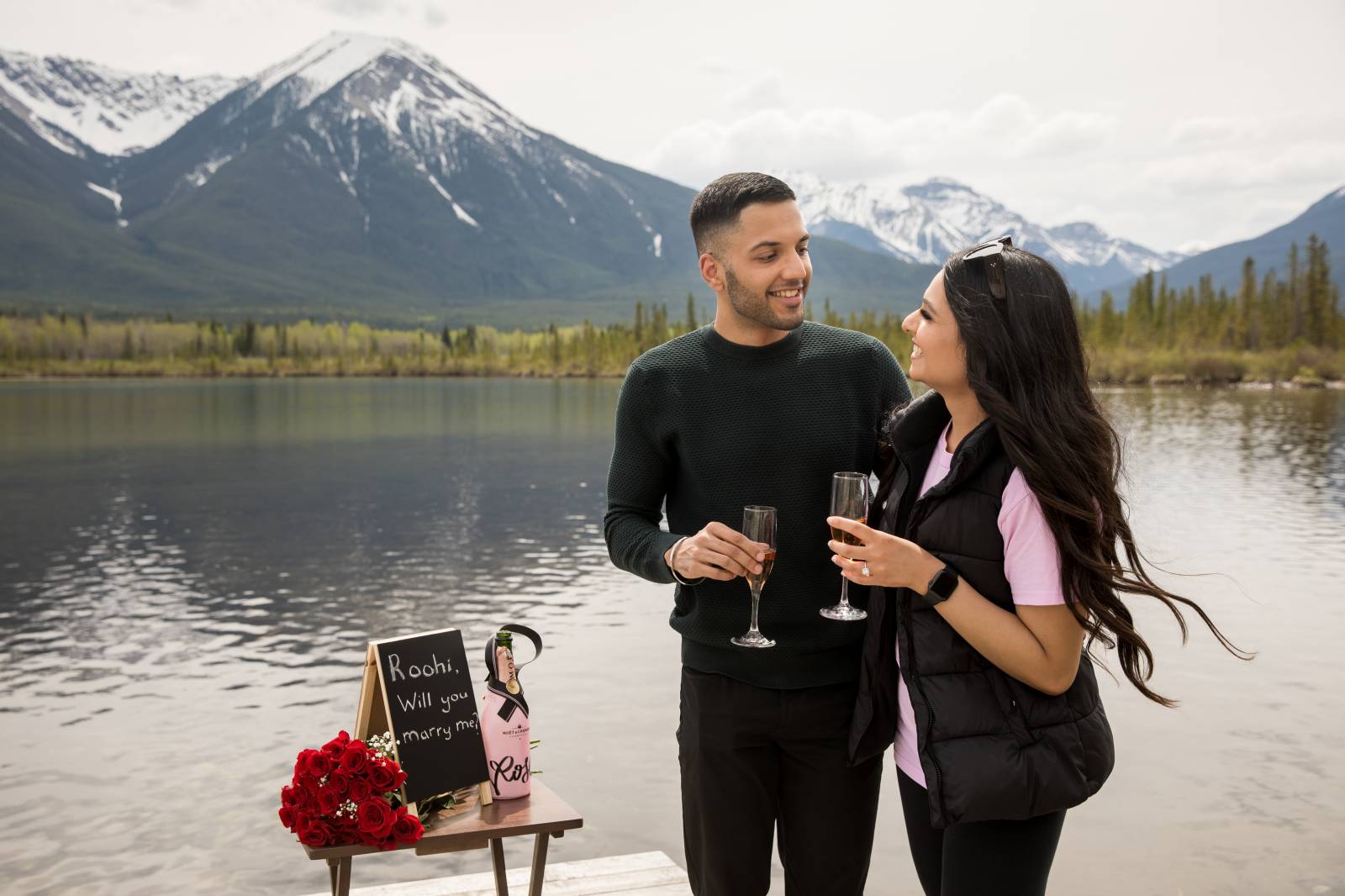 If you are planning to propose in Banff this Summer please contact me for more informations, I would love to hear what you have in mind and give you my advice to get the best results possible! I have been living in Banff for over 10 years and know all the best locations!