2020 has been an "interesting" year to say the least for many people and it has been changing the wedding industry quite a bit! Covid-19 has interfere with a lot of wedding plans for many couples and trust me, I understand your frustrations and your pain! For the past few months, we've been hearing more and more about elopements and couples considering eloping! To be honest, elopements have been around for a long time (I actually eloped 7 years ago!) but a lot of couples are afraid to go down that path because they are not really sure what an elopement is or how to plan an elopement.
What does eloping mean?
Eloping can have a lot of definitions but here's mine! For me eloping is having an intimate ceremony in a location that means something to you, it's sharing your vows with your partner and it's creating an awesome day filled with beautiful memories. You can either elope just the two of you or you can definitely invite your closest friends and family! In my opinion, there's no rules when it comes to eloping, sky is the limit! Elopements are meant to have the main focus on the couple and highlight their love stories.
Why should I elope?
For me and my husband, we decided to elope because we wanted to have a special day just the two of us that we would remember forever! A few months after our intimate ceremony we did a big reception back home, it was the perfect way to celebrate with everyone without the stress of an actual big wedding. We also got to wear our wedding outfits a second time which was great!
At the moment, many couples had to cancel their big weddings due to Covid-19. Some couples are postponing but some of them are eloping because now they see that the actual ceremony is the most important part of their day and they still want to say "I do" no matter what! Sometimes when couples have big weddings they can lose track of what is really important to them because they can get influenced by family and friends.
Some couples are eloping because they want to share their vows in a unique location and make an adventure out of their day. Again, there's no rules when it comes to eloping, you can basically elope anywhere in the world!
For others, eloping is just less stressful and they don't like to be in the spotlight. Elopements are just as important as big weddings but just an easier to do exactly what you want to do and dream of!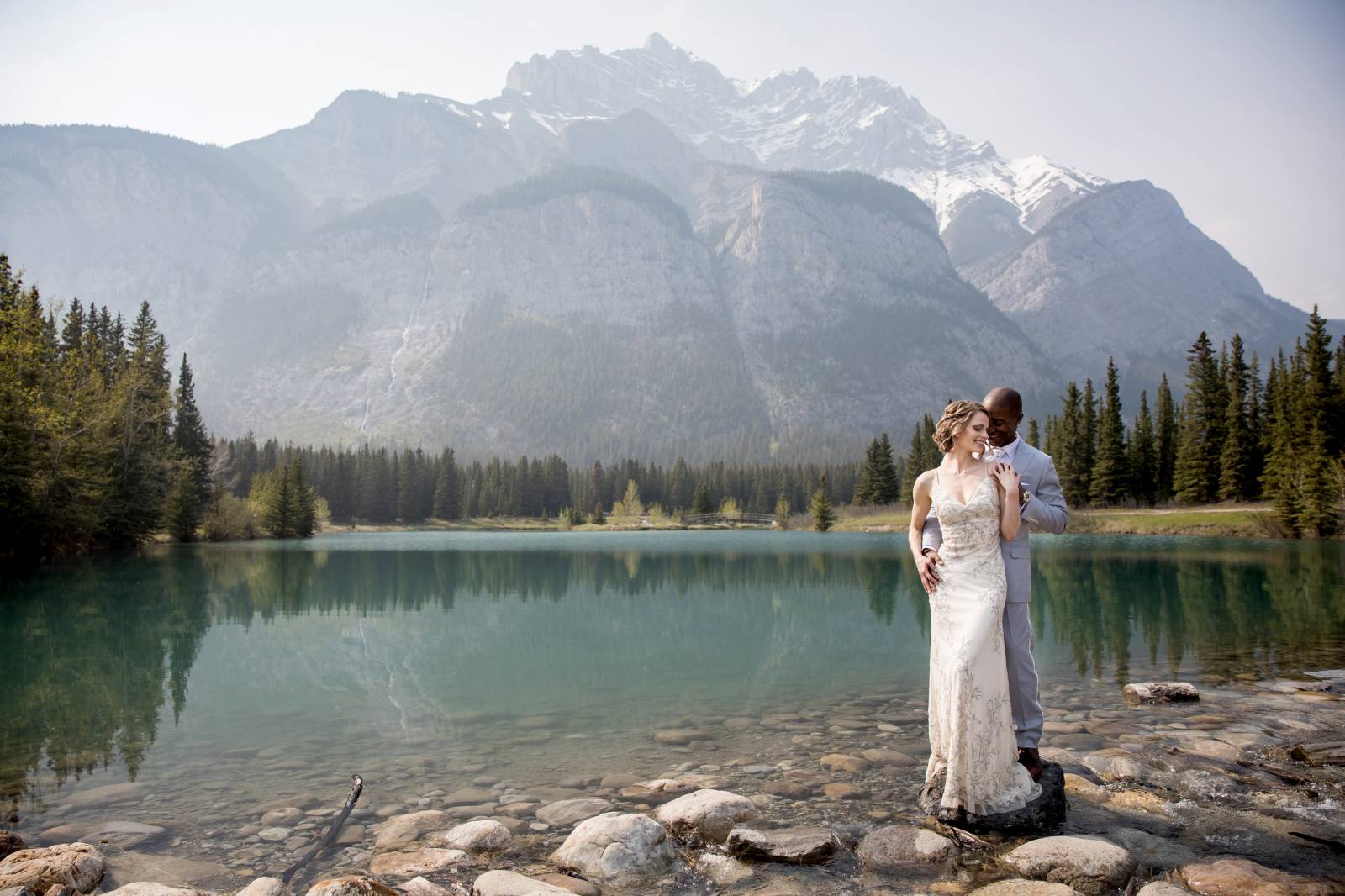 I have been photographing elopements all over Banff, Canmore, Lake Louise, Moraine Lake, emerald Lake, Kananaskis and the Canadian Rockies. I love elopements because I get to showcase the couples love story and their personality. When you are eloping it is easy to plan an activity during your wedding day to get fun and unique photos! If you have a look at the following photos you will see a lot of different activities that you can do on your wedding day in Banff National Park and the Canadian Rockies.
What activity can I do on my wedding day/elopement day in Banff?
- You can hike somewhere unique to get epic photos
- You can go camping and create romantic photos with your camper van
- You can go ice skating on an iconic mountain lake like Lake Louise
- You can go canoeing
- You can explore and ice cave
- You can finish the day eating smores by a fire pit or by playing in the water
Basically, everything is possible when you are eloping and I'm there to help make your dreams come true! I'm also happy to help you find the perfect location for your elopement. If you need some ideas, here's another blog post of a few popular elopement locations in Banff National Park!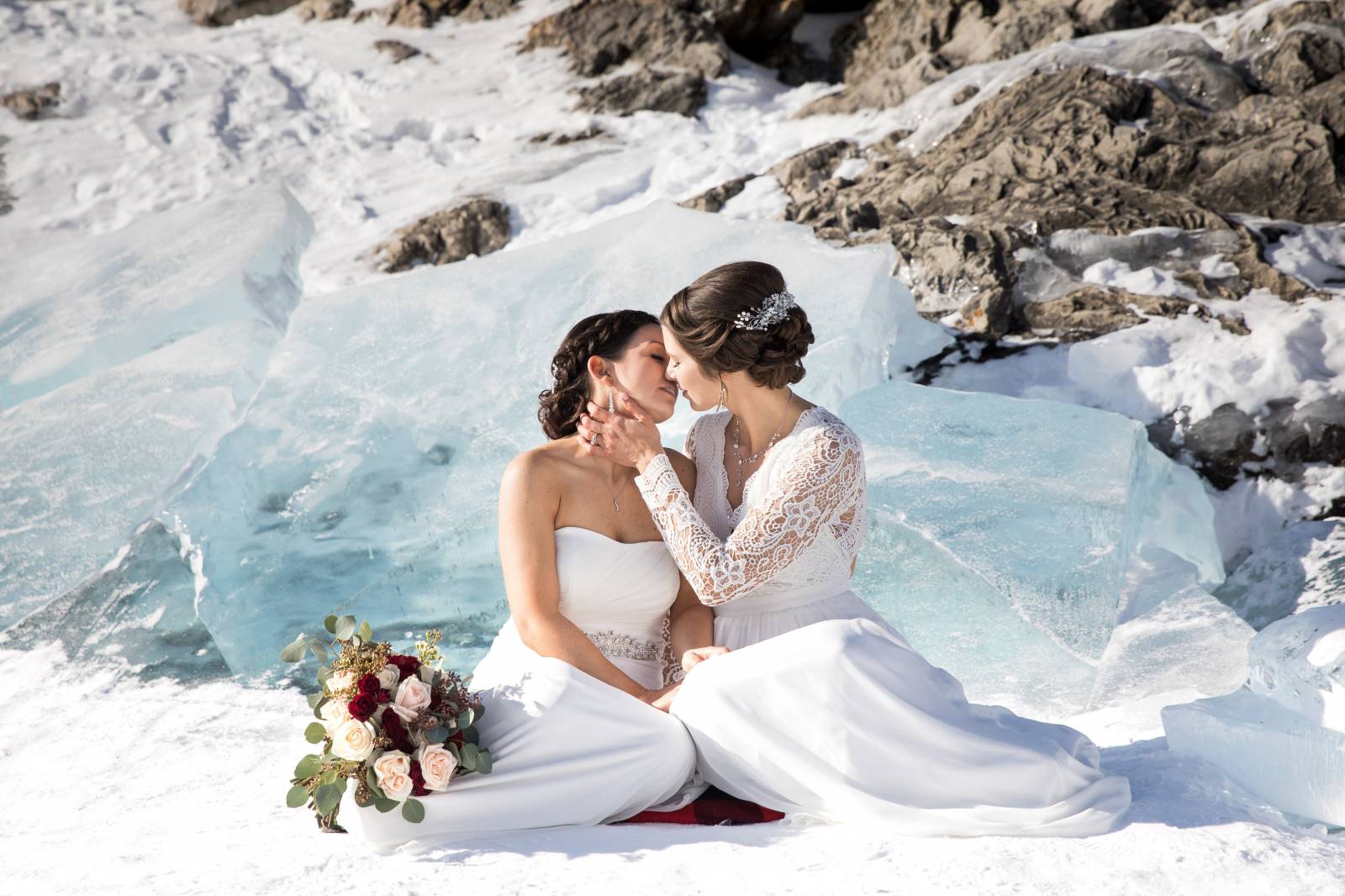 Why should I elope in the Canadian Rockies?
If you are looking for a gorgeous scenic location for your intimate wedding, Banff National Park and the Canadian Rockies are one of the most beautiful place in the world for outdoor weddings! Imagine saying your vows in a meadow surrounded by mountains or by a turquoise glacier lake! If you love the outdoors, this is the perfect place for you! There's so many activities to do and places to explore! If you are not the most adventurous couple there's lots of places that doesn't require hours of hiking to access. Banff has something to offer to everyone! Banff and Canmore if filled with amazing local vendors that can help make your dreams come true! Have a look at my preferred vendors list if you need recommendations.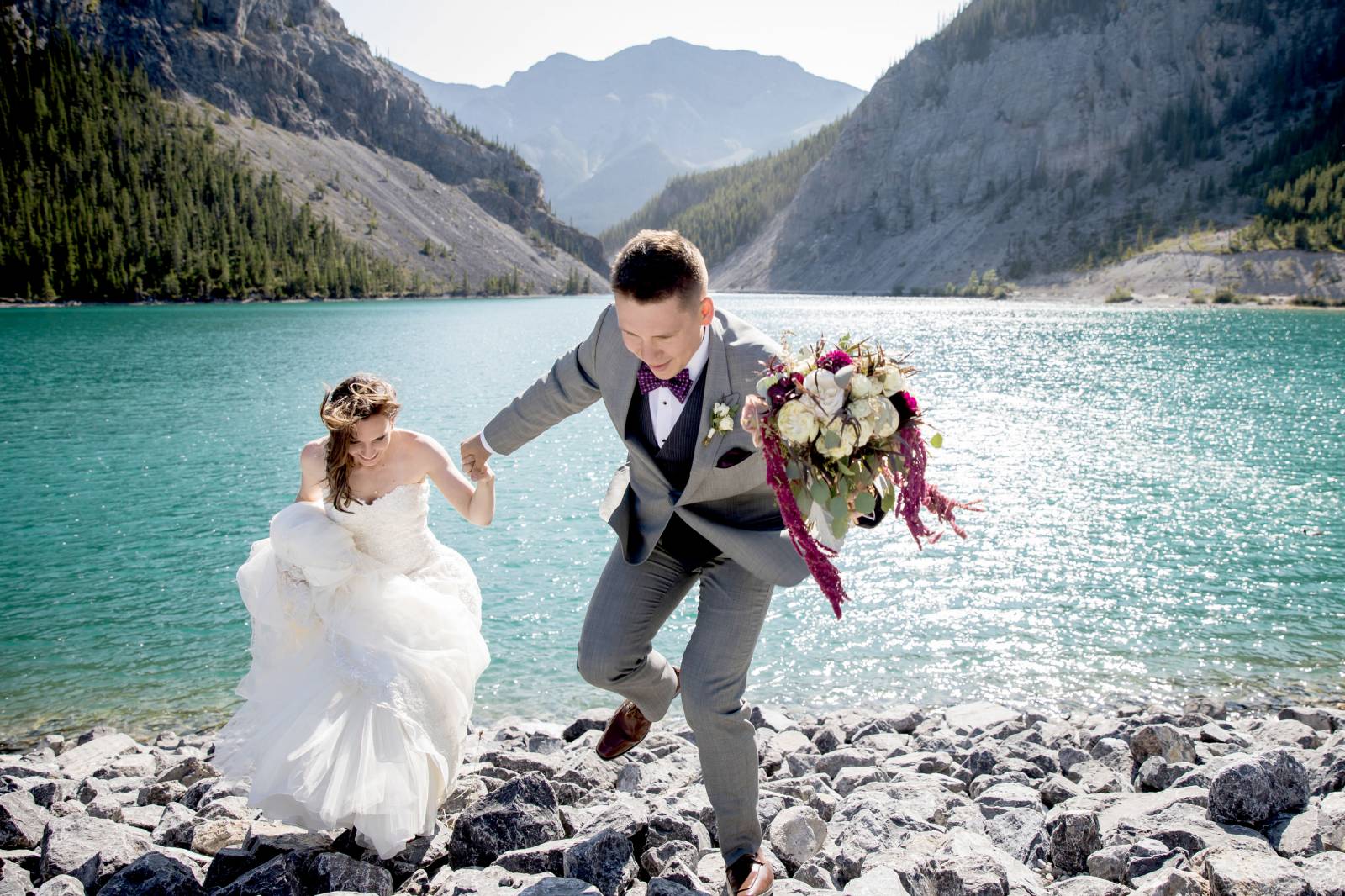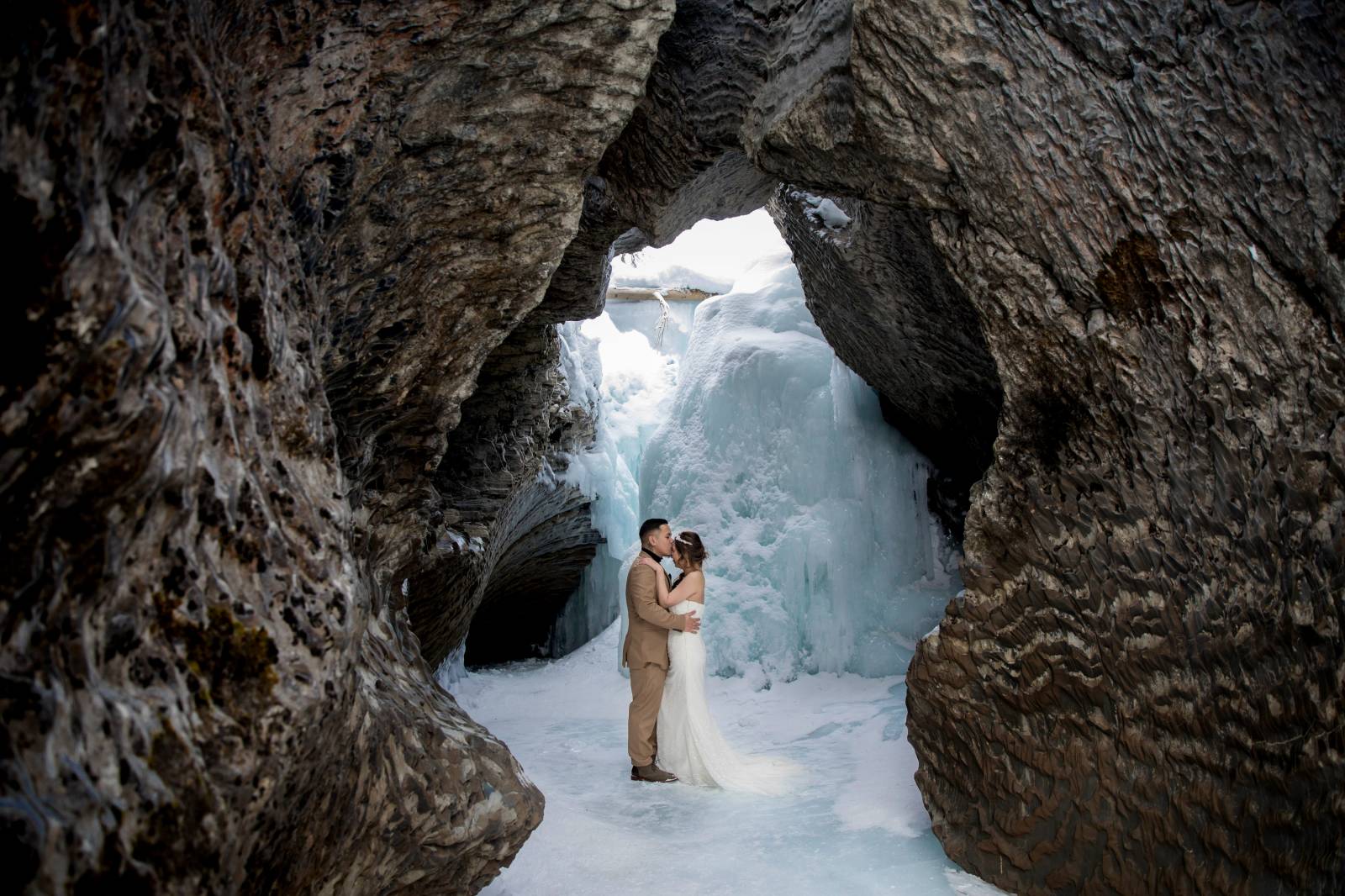 Elopements are all about having fun and doing what you and your husband wants to do! It should be a day that represents you as a couple and a day that you will remember for many many years! Having a local Banff wedding and elopement photographer follow you on your day is a great idea to capture those memories! I'm always up for a new adventure and would love to photograph your elopement in the Canadian Rockies! Please get in touch with me via my contact form and I will be happy to guide you during your elopement planning!