Heather and Riley got married at the Banff Gondola terrace. Their wedding ceremony was on top of Mt. Sulphur, it is the perfect location if you want panoramic mountain views!
The Pursuit Banff Jasper company are now offering elopement packages to help couple toe still get married during the Covid-19 Pandemic. They offer a few great mountain locations and the Sky Bistro at the Banff Gondola is one of them! If your wedding plans changed and are hoping to elope, I would love to be your Banff Elopement Photographer!
In the morning, Heather got ready at the Rimrock Resort. I loved her custom champagne glasses perfect for mimosas!
Since their mountaintop ceremony was scheduled just a bit before sunset, Heather and Riley had to do a first look. We chose to do it at theRimrock Resort in a private location. First look are always filled with emotions and it is probably one of my favourite moment in a wedding day!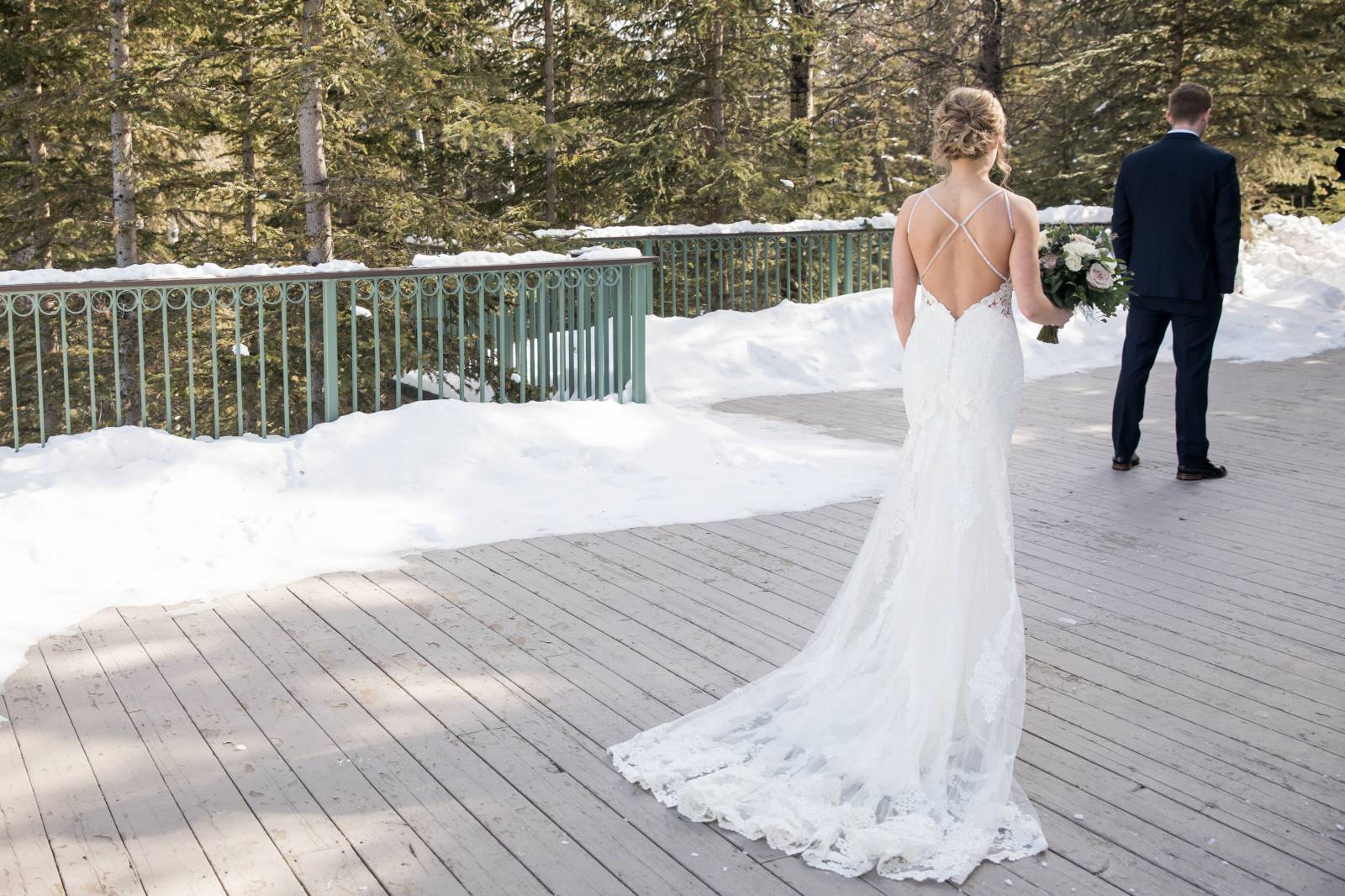 For the couples wedding photos and bridal party photos we went to Bow Falls. This is a great location in winter because the river is frozen and there's lots of space to move around and get those epic mountain photos!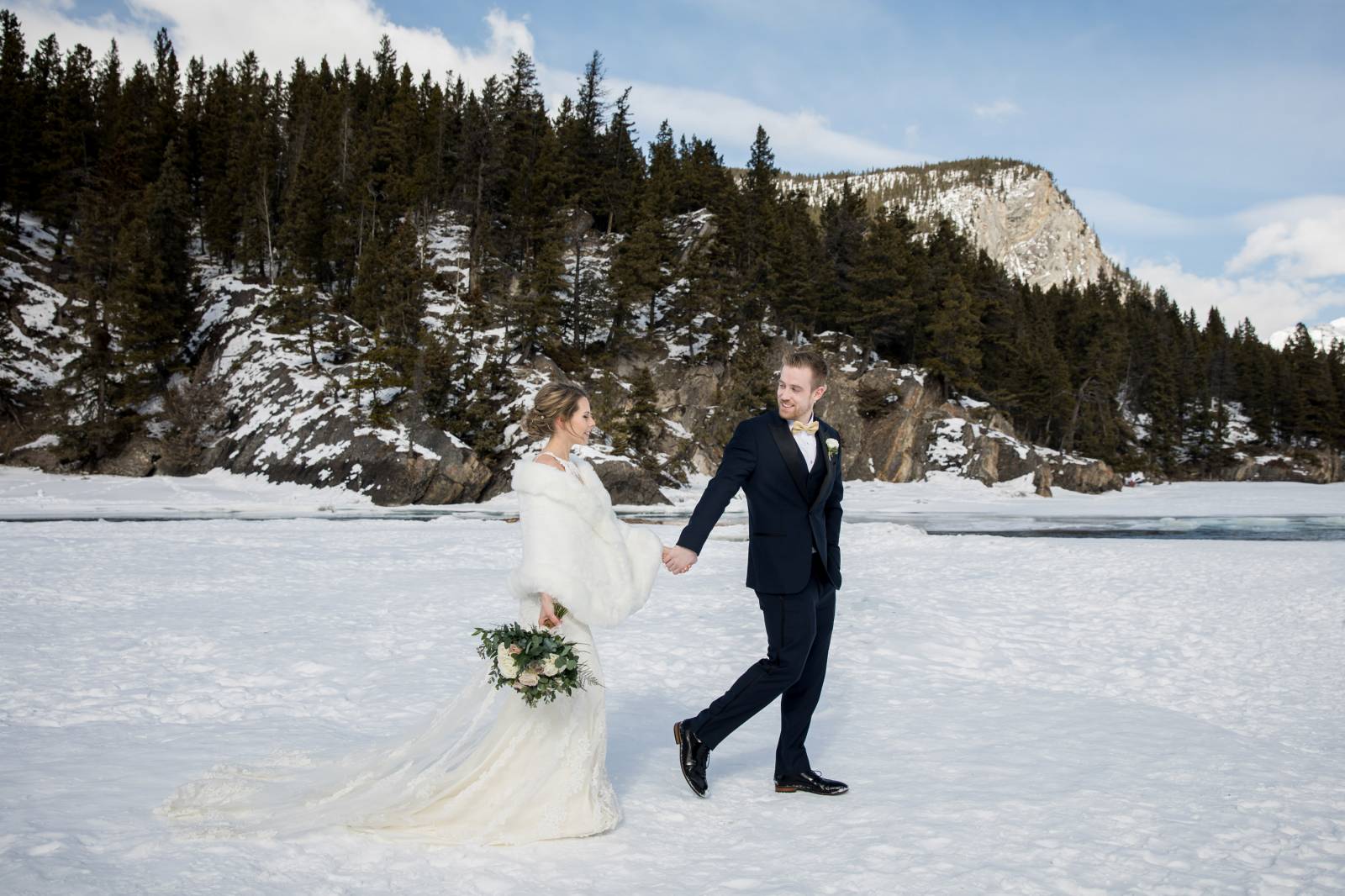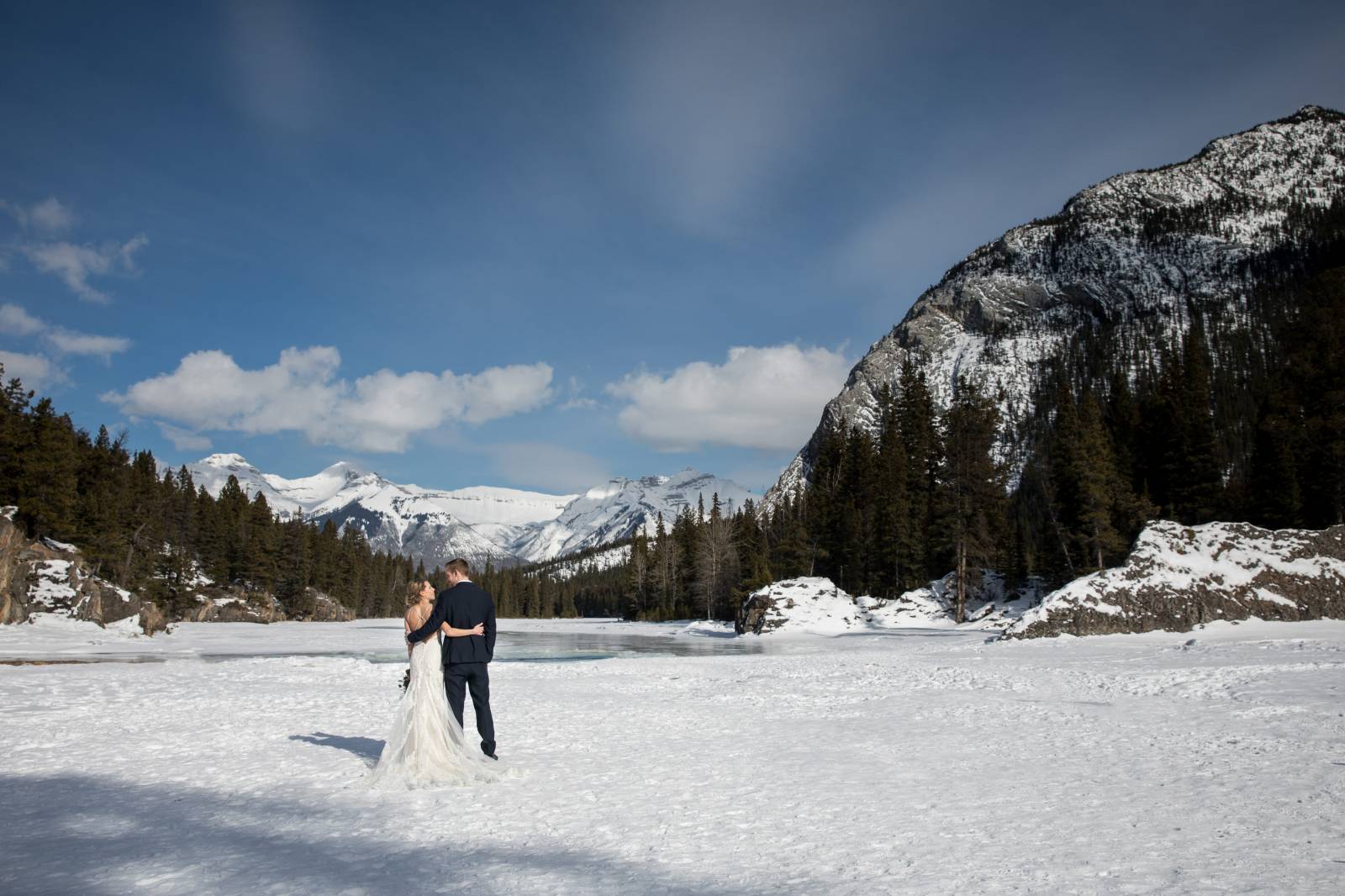 Taking the Banff gondola with brides and grooms is always a great opportunity for a few romantic photos!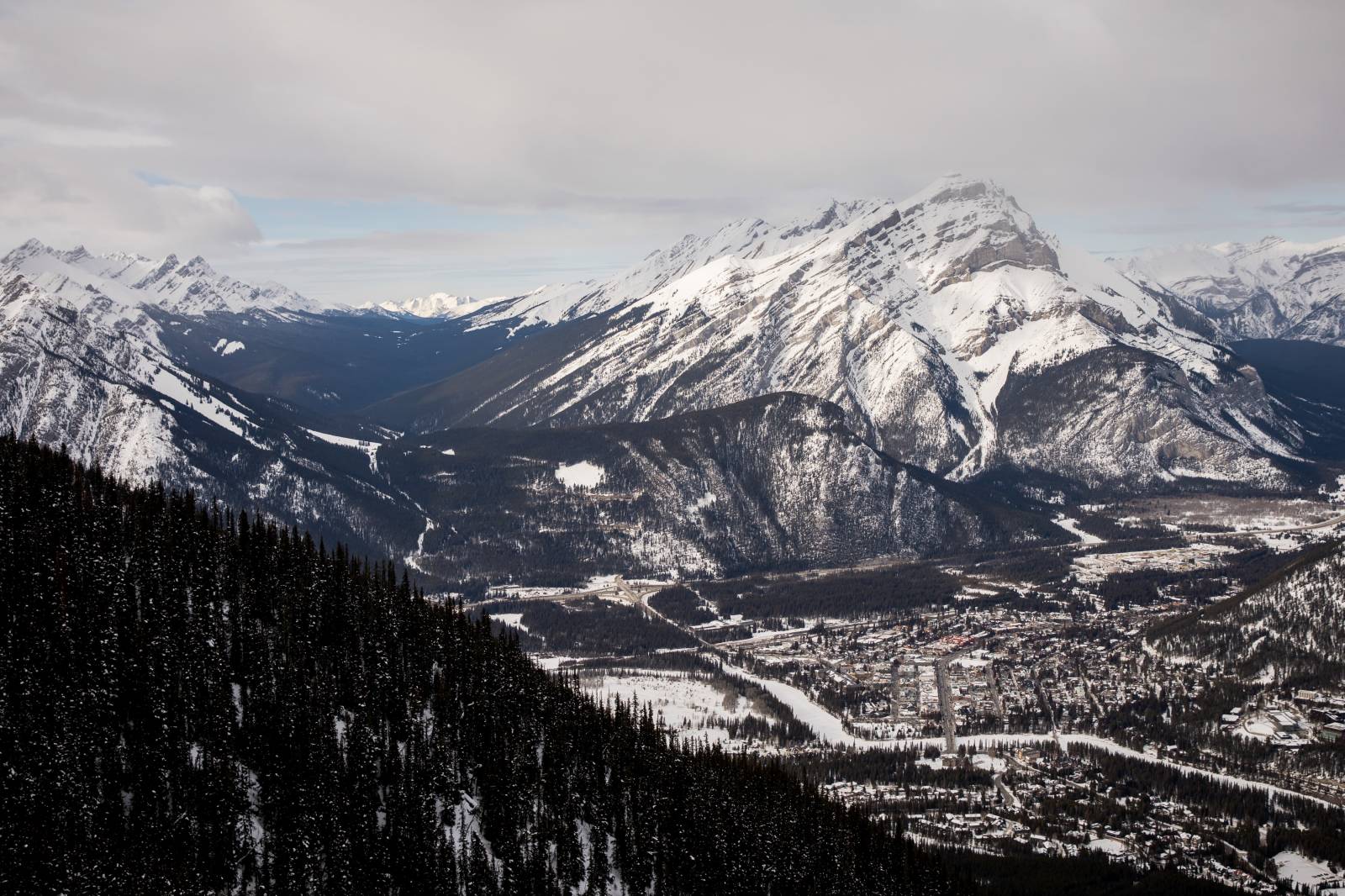 Happy to call this little mountain town my home! If you are looking for a Banff local wedding and elopement photographer, look no further, I've been living and photographing weddings in Banff for the past 10 years and no all the secret locations!