These two beautiful bride travelled to Banff for a ski holiday and decided to elope in Banff surrounded by beautiful mountains. It was a very chilly day so luckily they had Canadiana blankets to keep them warm during the ceremony.
At the moment, the situation isn't ideal for weddings because of the COVID-19 pandemic and the Parks closing. If you were planning a big wedding in the Rocky Mountains you can either postpone your wedding to a later date or elope. If possible, please don't cancel your wedding because a lot of small businesses will suffer from cancellations. If you really can't travel to the area and prefer getting married at home, you can, it is your day but I would still recommend you travel to Banff at a later time for a honeymoon portrait session where you can still wear your wedding attire and get those mountains wedding photos you are dreaming of! If you were planning to have a destination wedding outside of Canada and you can't make it, I recommend you consider eloping in the mountains, it's a wonderful place and hopefully things will go back to normal for the Summer.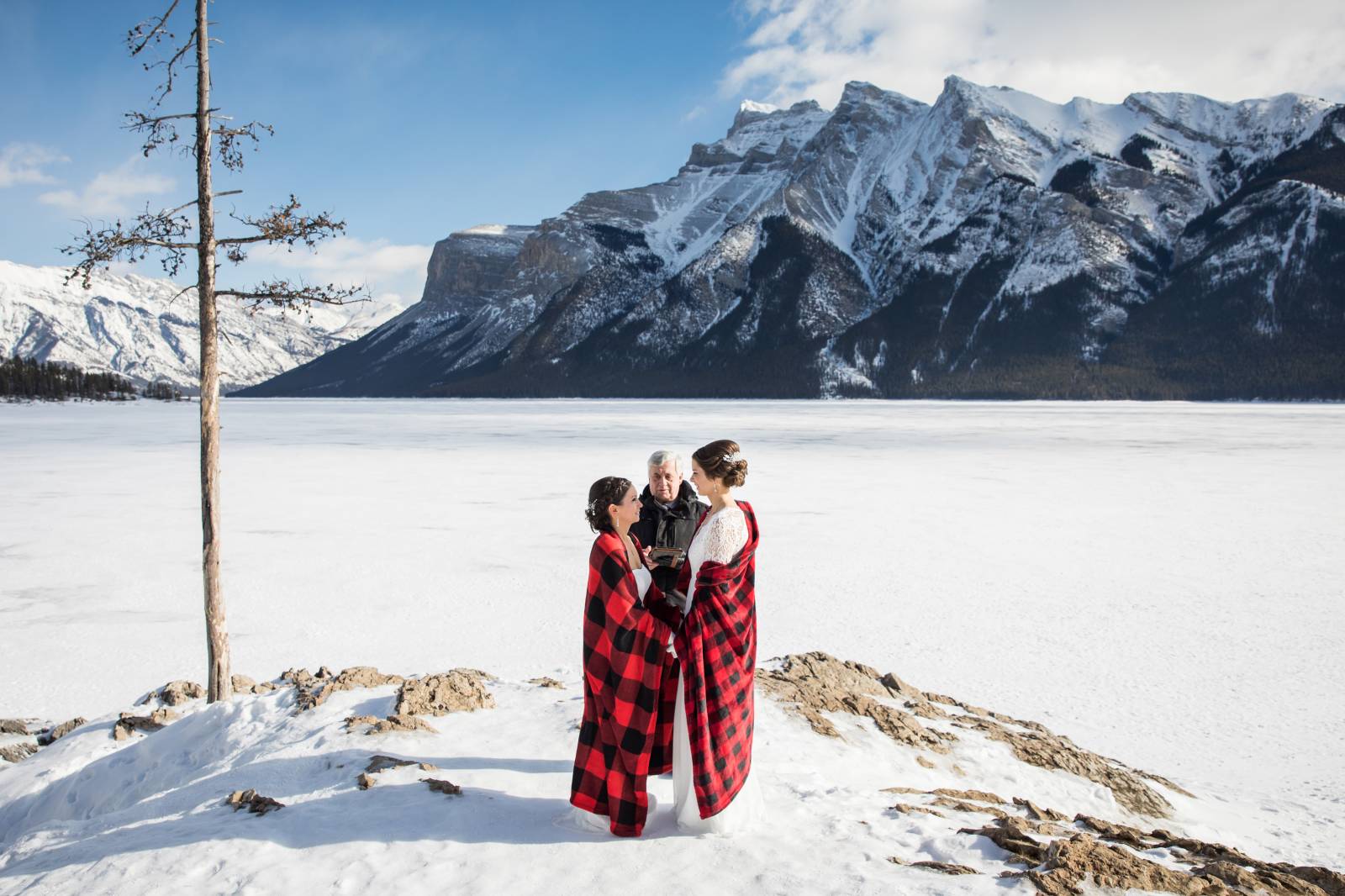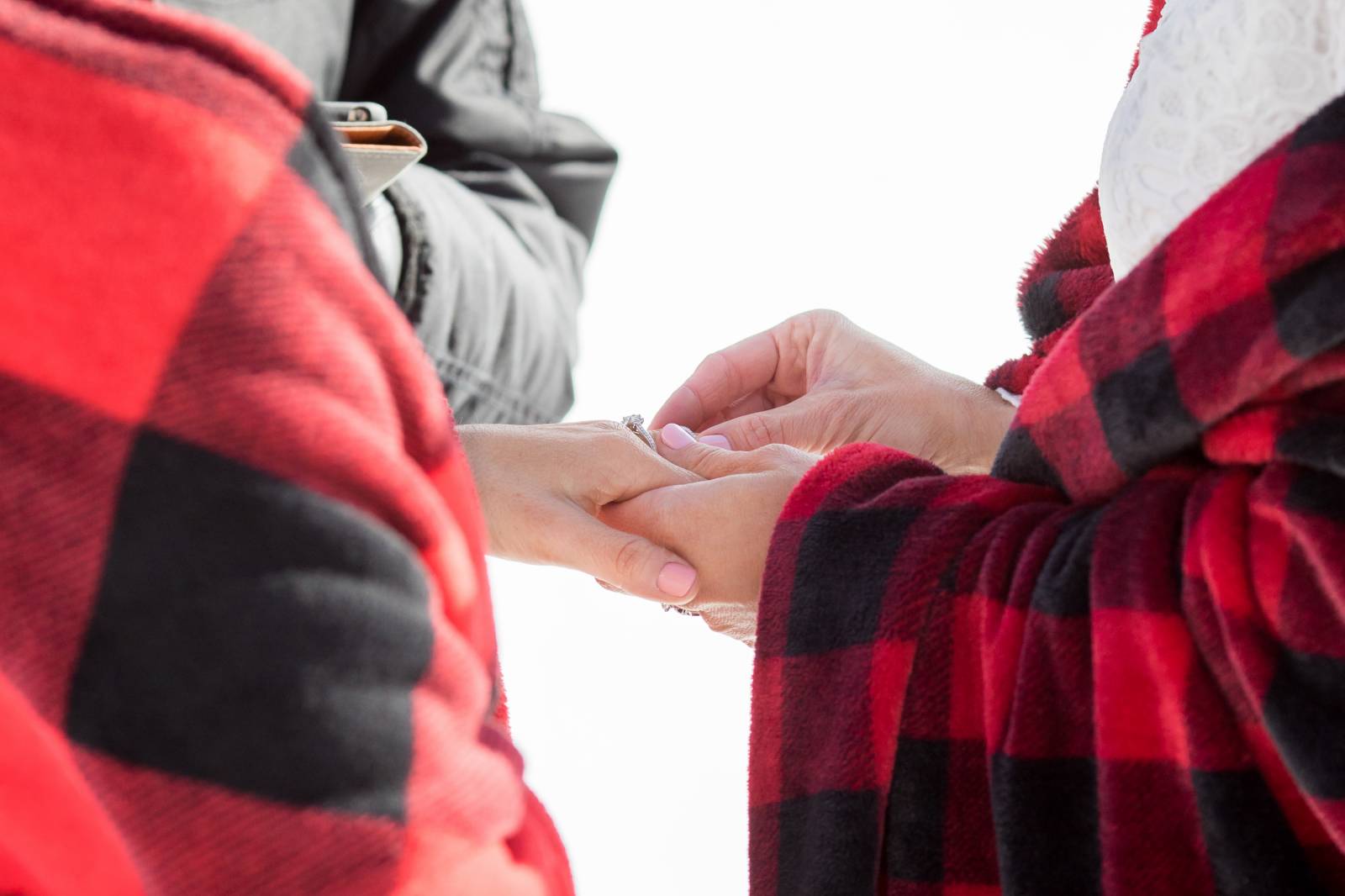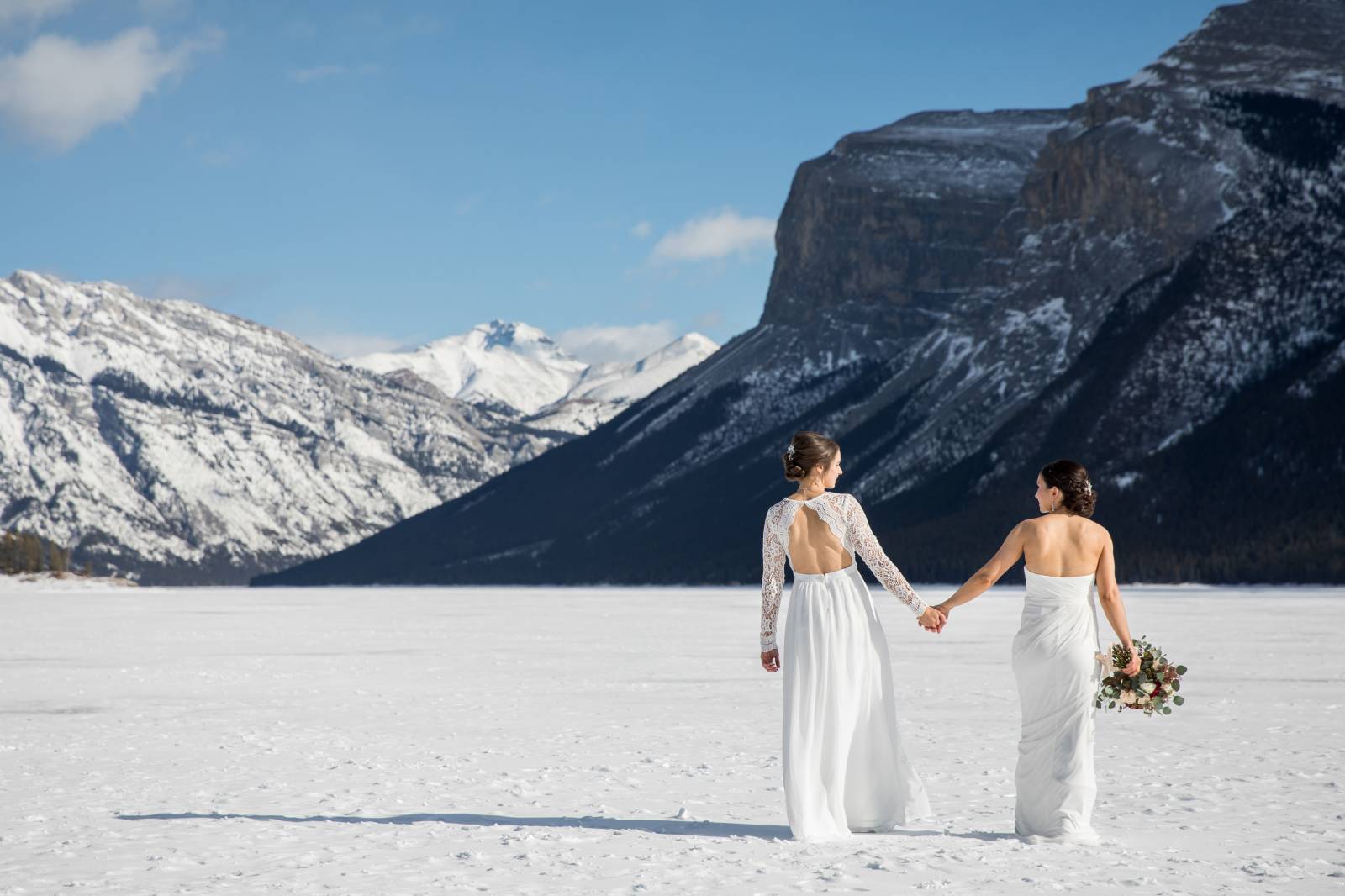 Winter is one of my favourite season for wedding photos! I love these wedding portraits from Lake Minnewanka!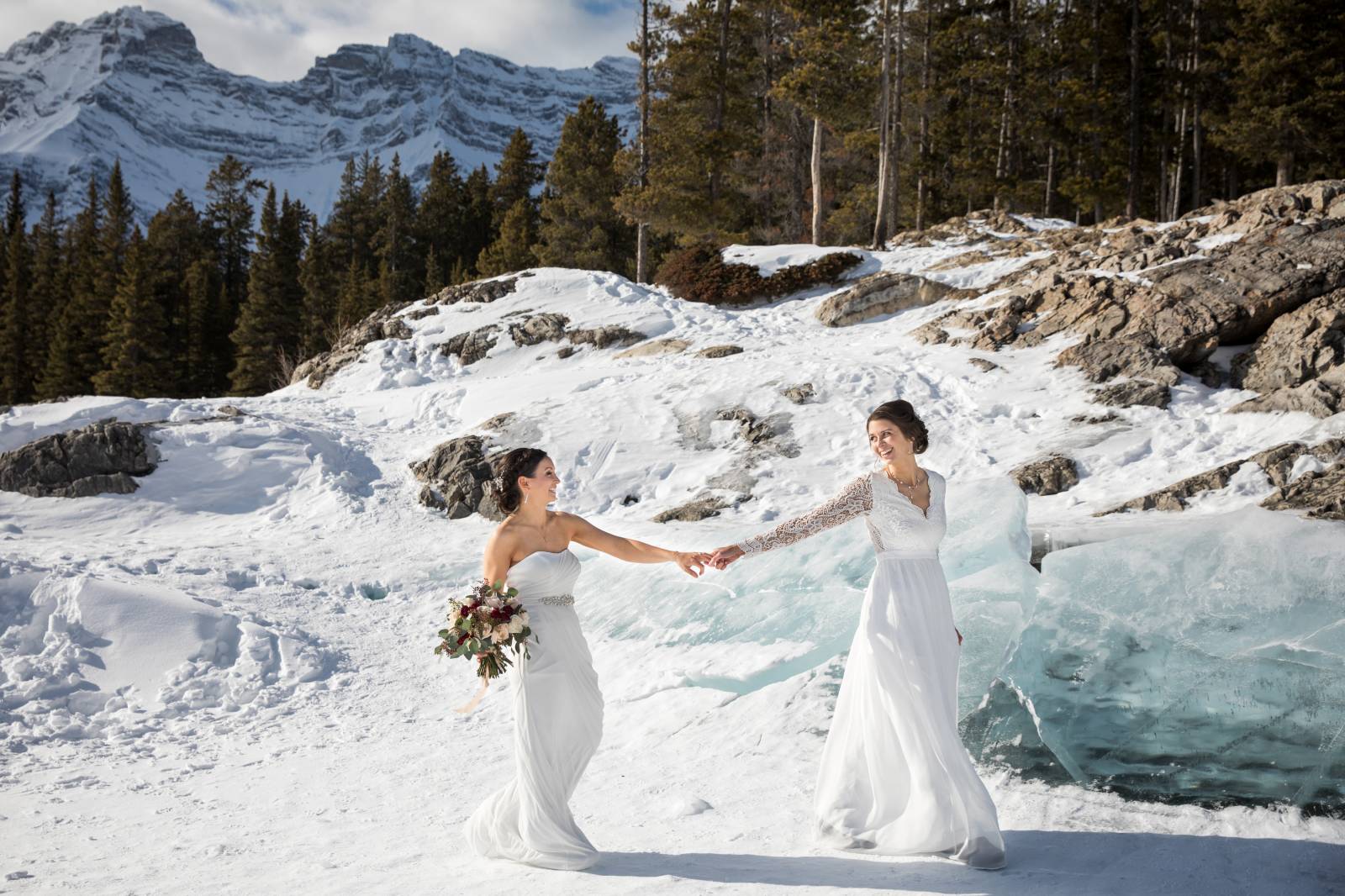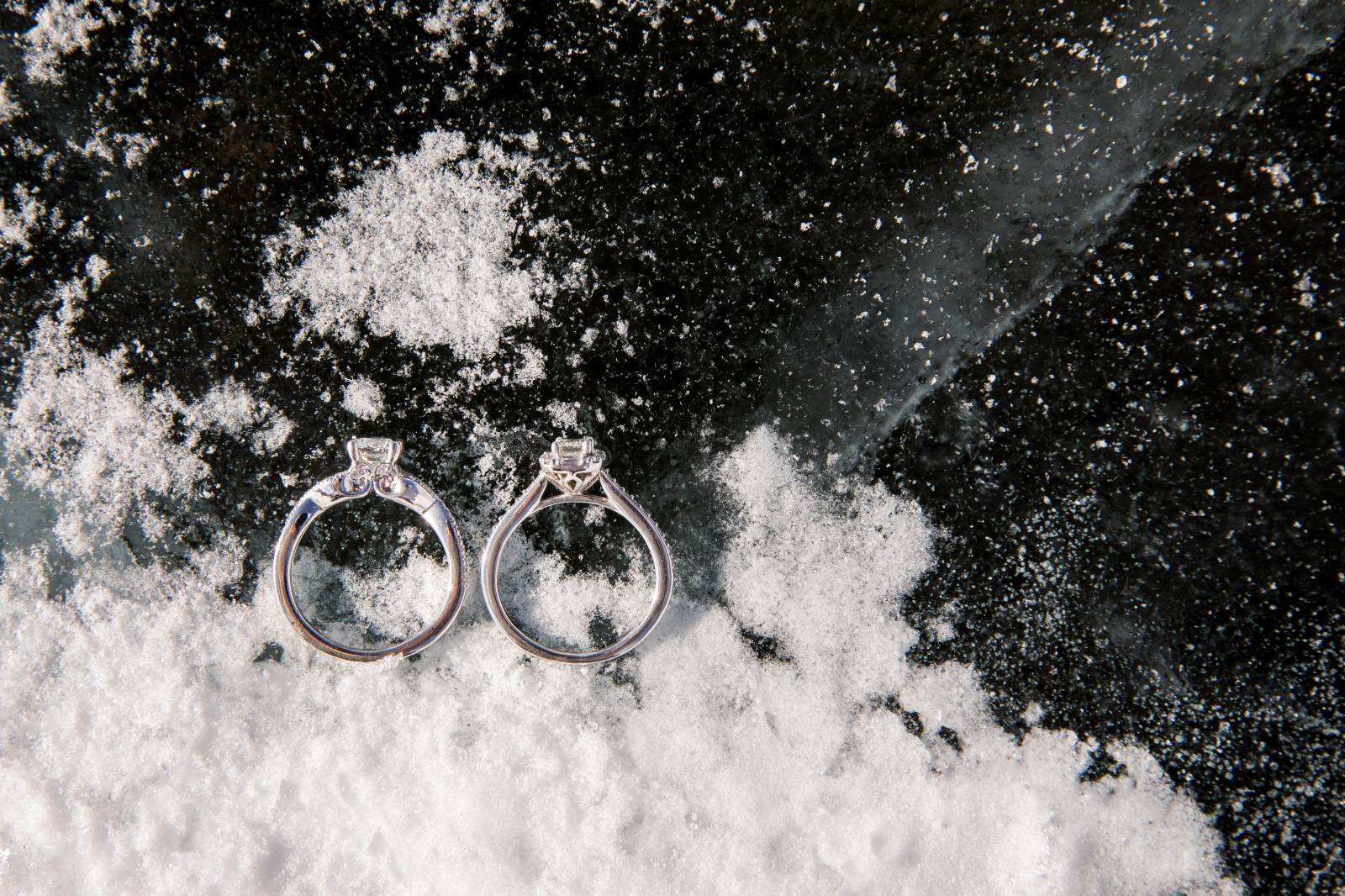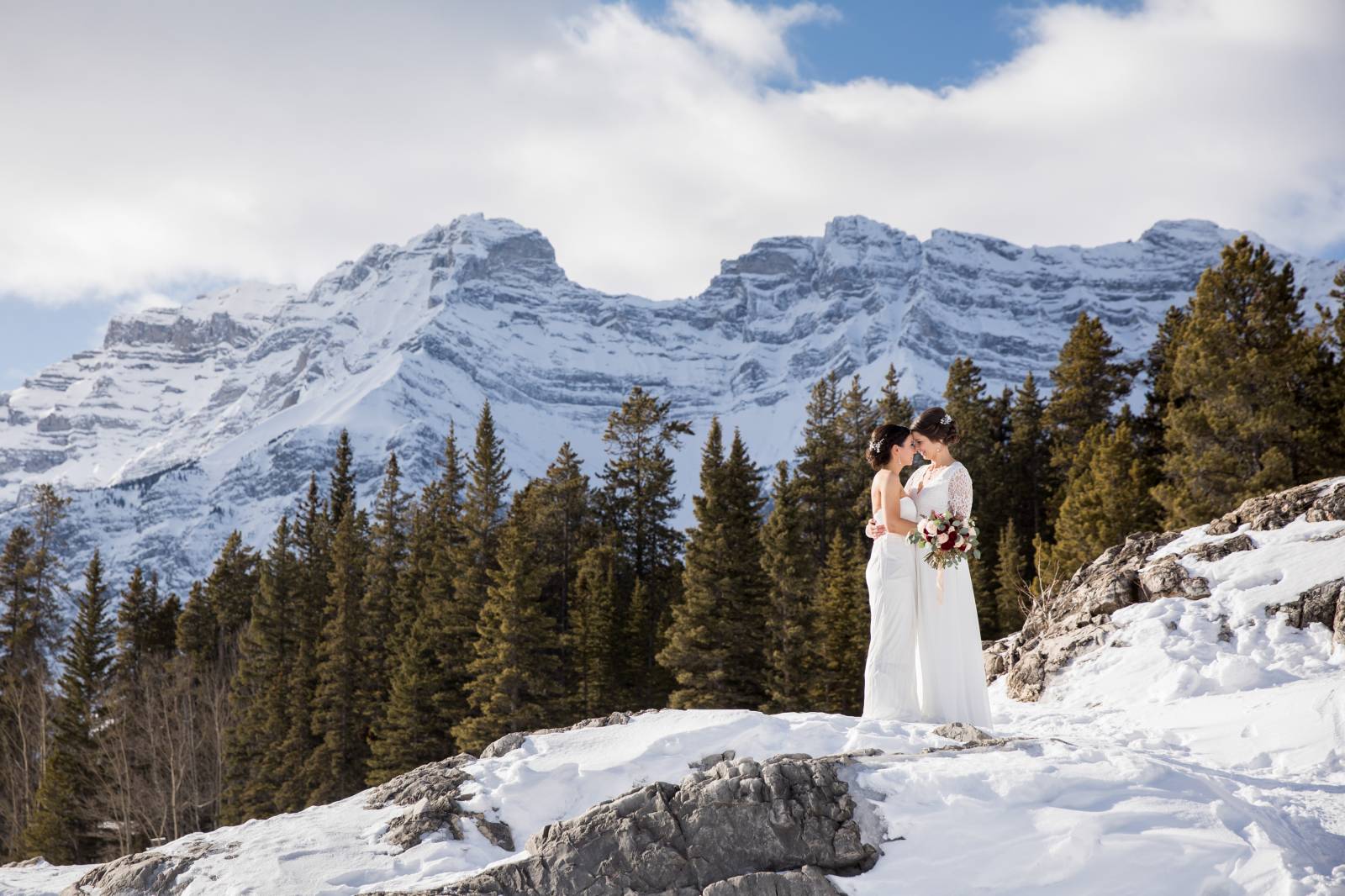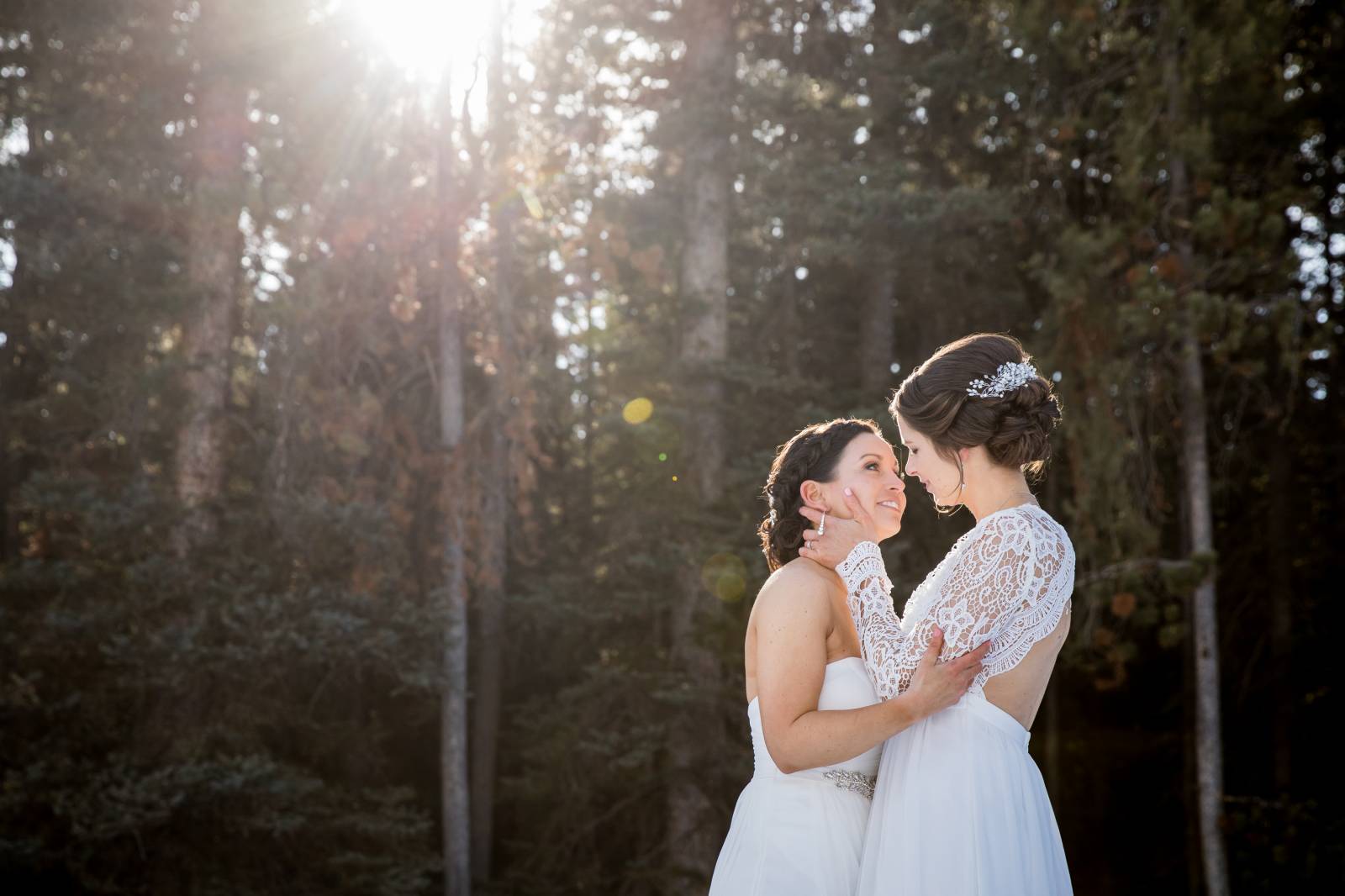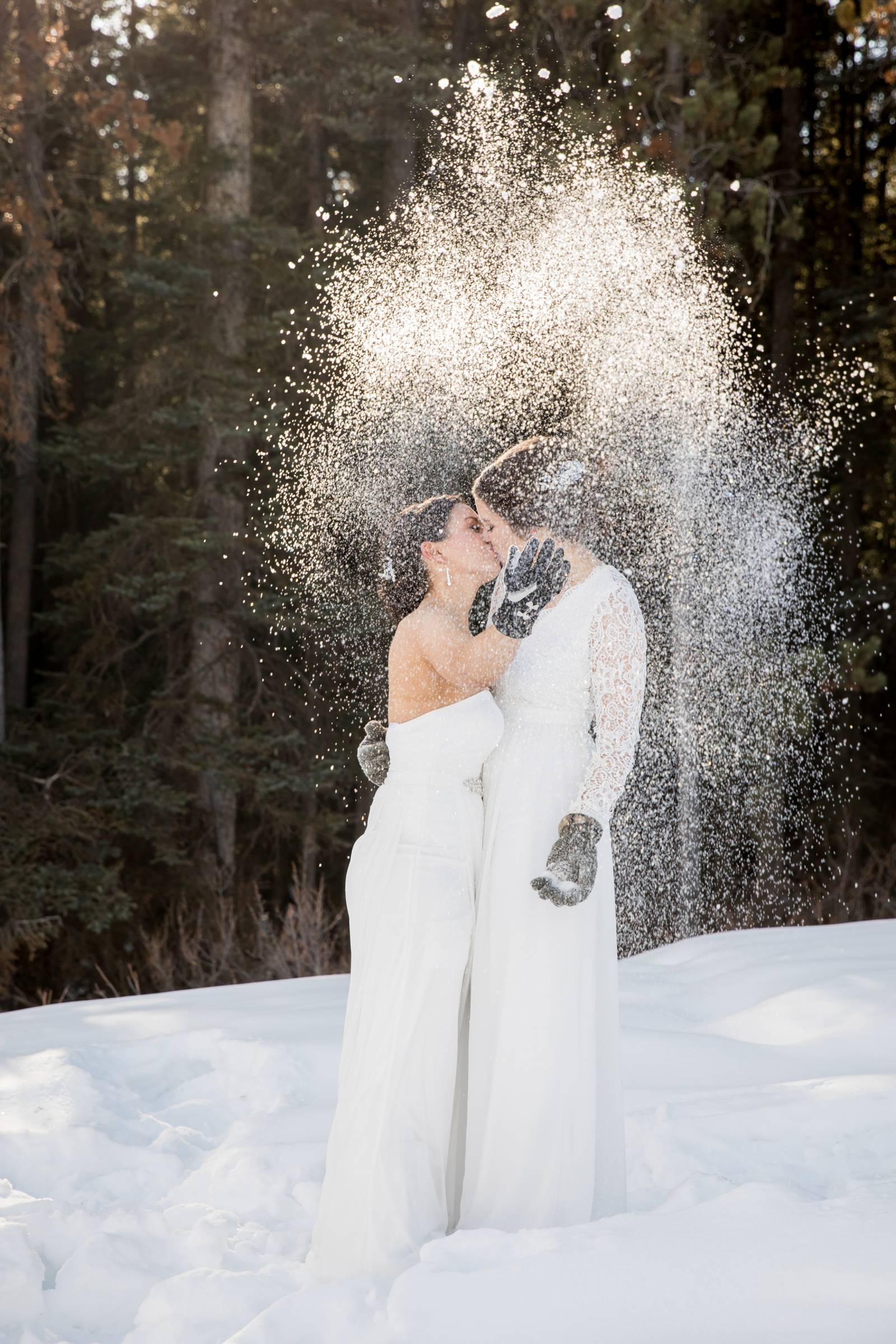 I love photographing elopements in Banff, Canmore, Lake Louise, Emerald Lake Lodge and anywhere in the mountains! Please contact me if your wedding plans have change regarding COVID-19 and are planning on eloping, I will be happy to help you!
Banff Wedding Photographer, Banff Elopement Photographer, Same Sex Wedding, LGBTQ Banff Wedding, Mountain Wedding, Winter Elopement, Winter Wedding