Victoria and Nick had a beautiful intimate ceremony at Tunnel Mountain Reservoir in Banff!It was the perfect day surrounded by their closest friends and family! These two are so in love and were so much fun to work with! They didn't need much direction because they were always looking at each other, smiling, laughing and kissing! The brides dress and ring were my favourite details of the day, the gold and antique look is so unique and pretty!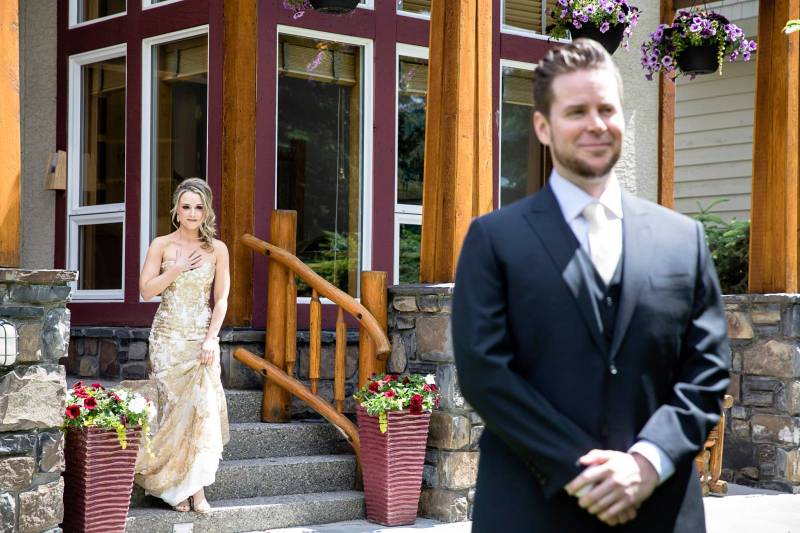 First looks are probably one of my favourite moment to photograph between the bride and groom. It is always filled with emotions and a lot of excitement! Here's what the bride had to say about her first look experience:
"I could hear him talking and laughing with Doug, Kris, and Kim (videographers and photographer) as I approached him. I didn't know how he would react when he saw me. He had never seen me in that dress before. The look on his face when he turned around and saw me was an expression I've never seen him make before. I instantly felt calm. I was in his arms again and I would be from that point forward. None of the things I worried about leading up to that point mattered anymore. There was so much joy in that moment and you can see that in the photos. It was so romantic, but also a lot of fun. That's what I love about us. We have so much fun together and never take ourselves too seriously."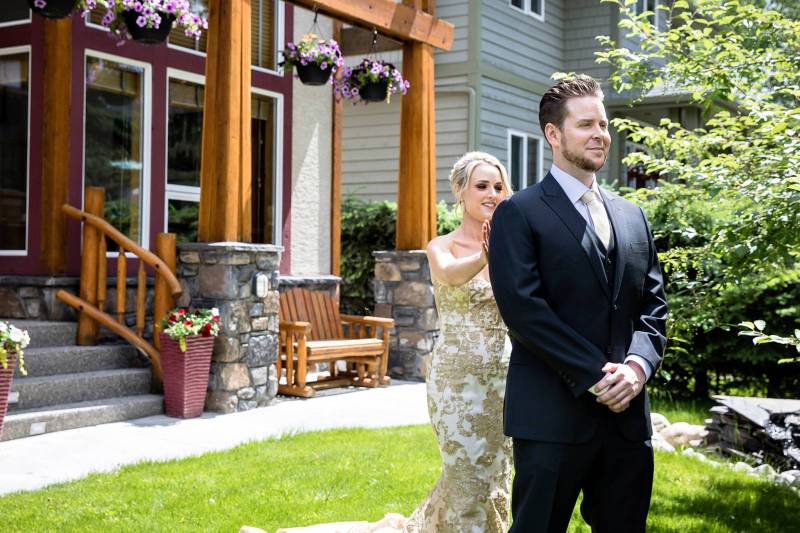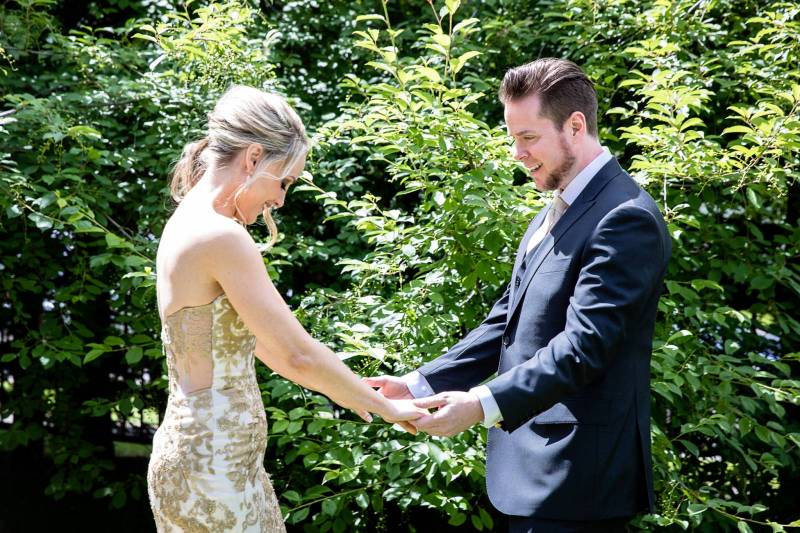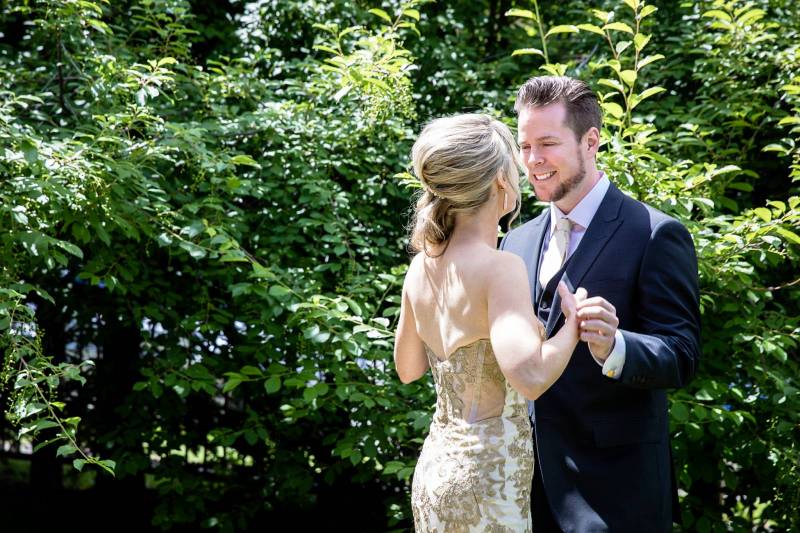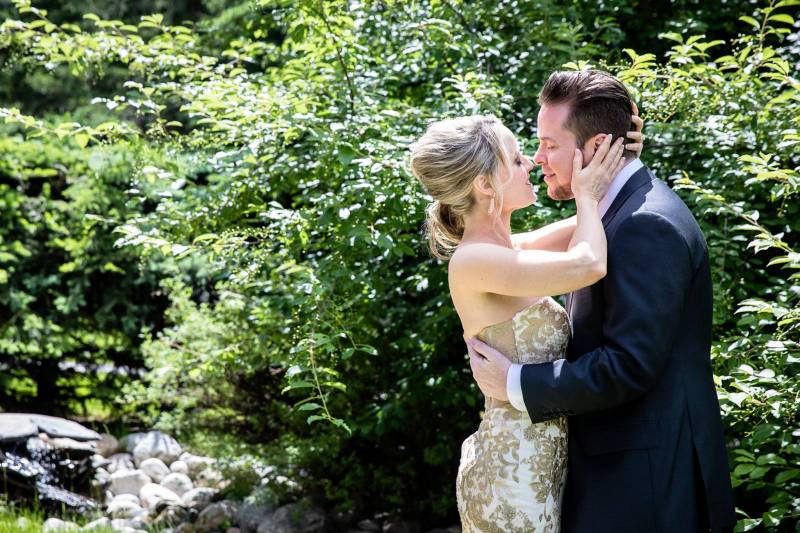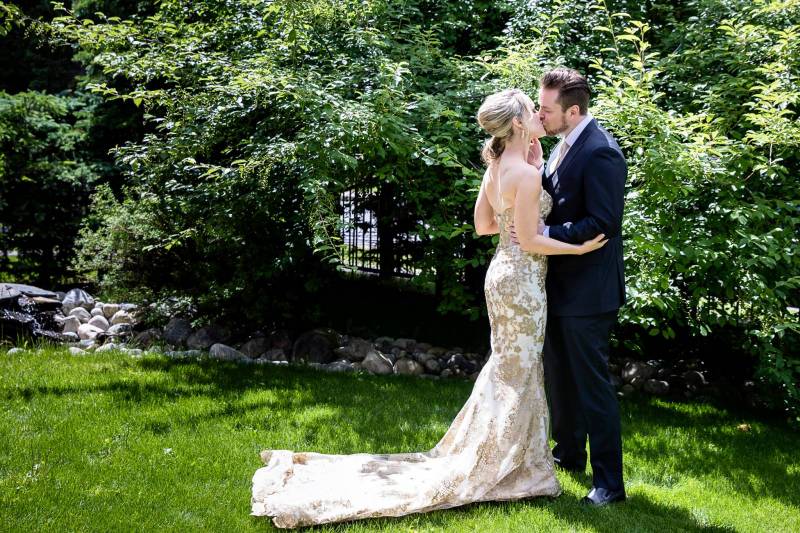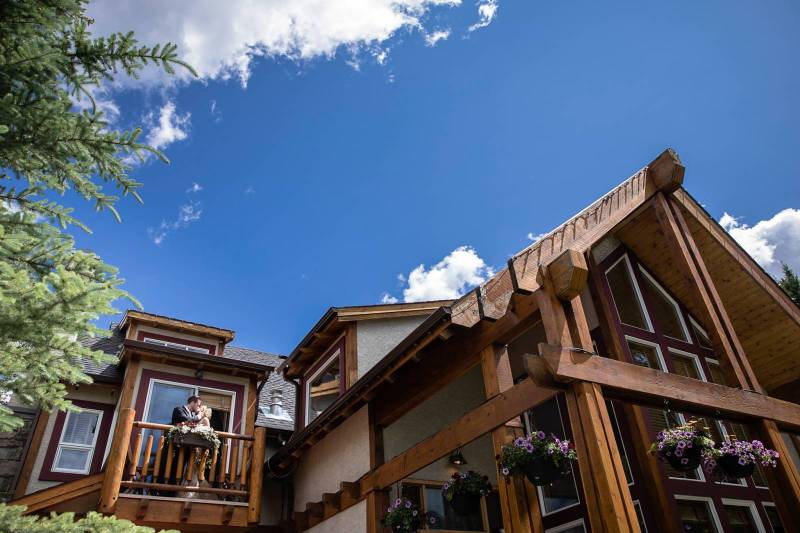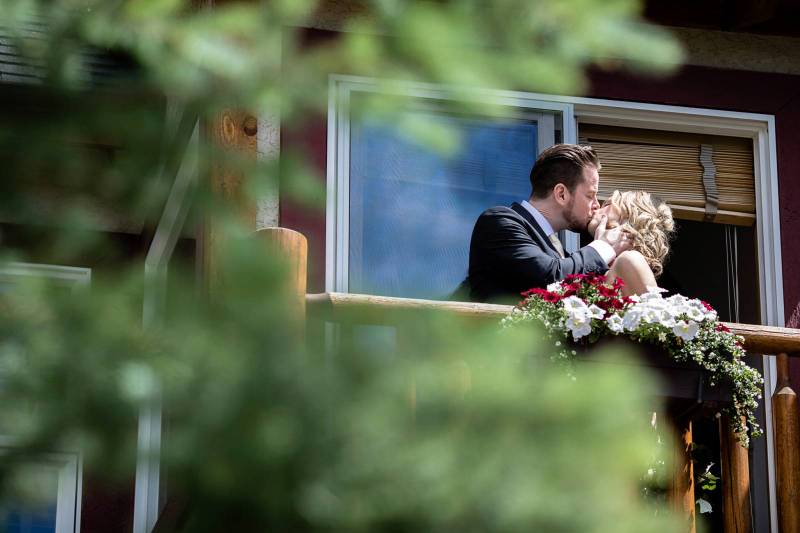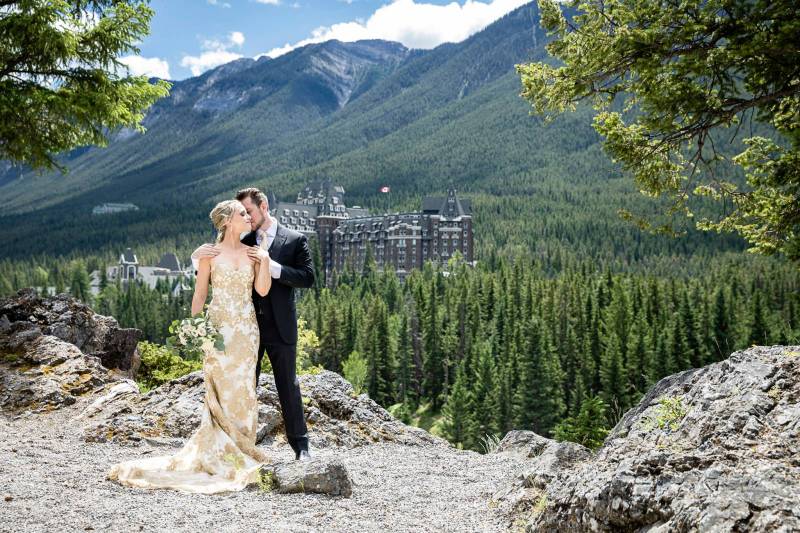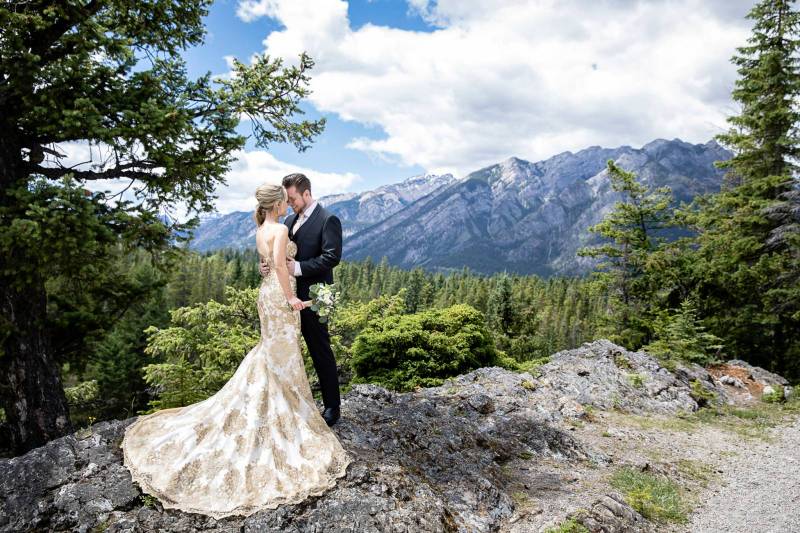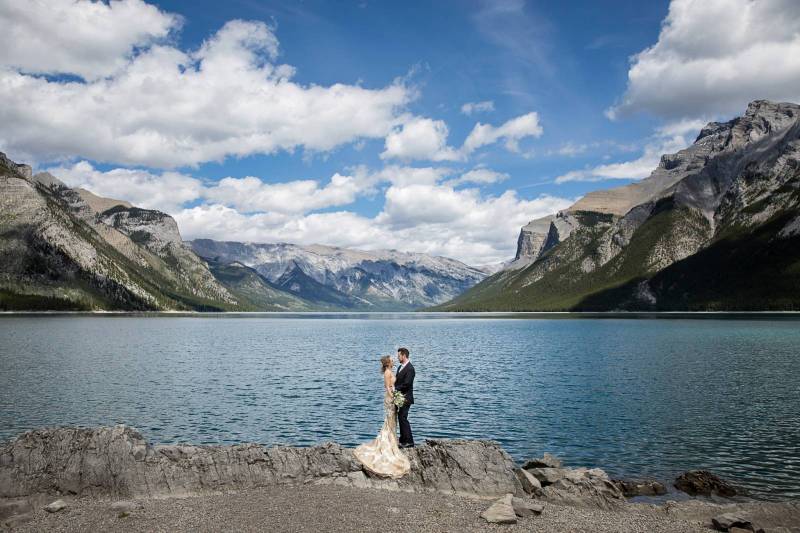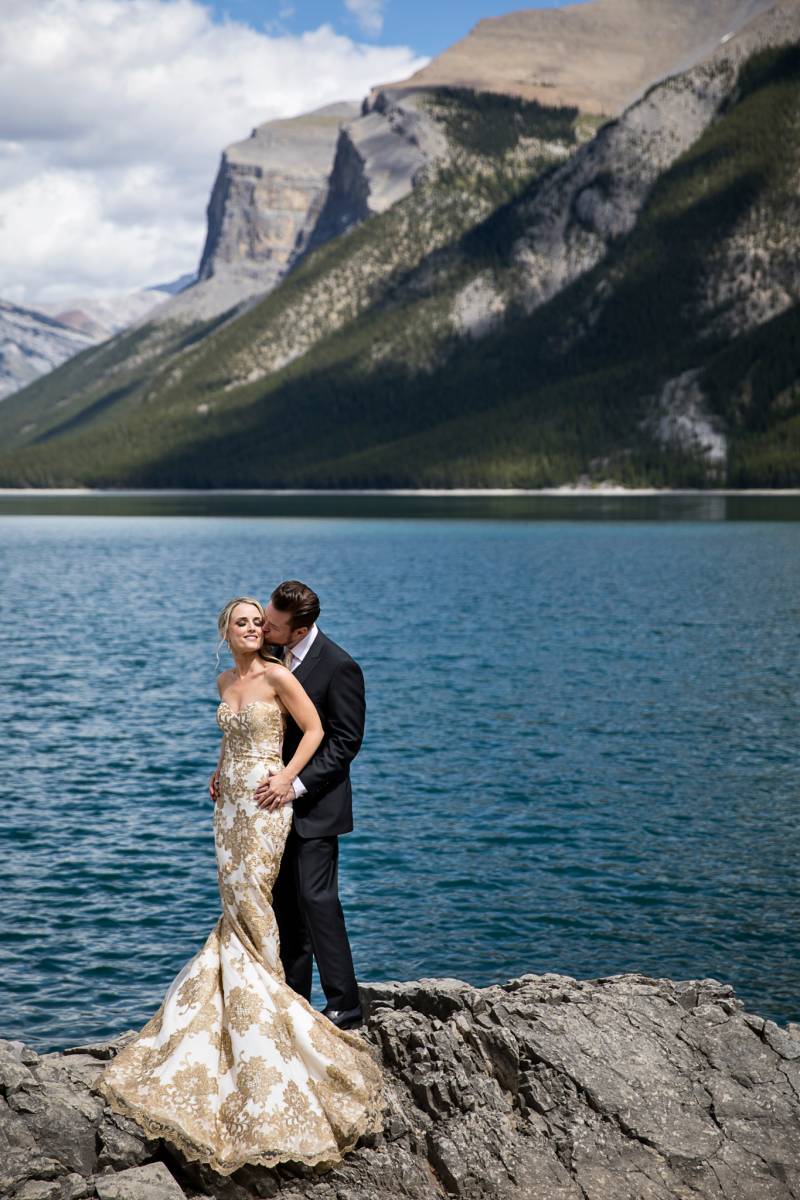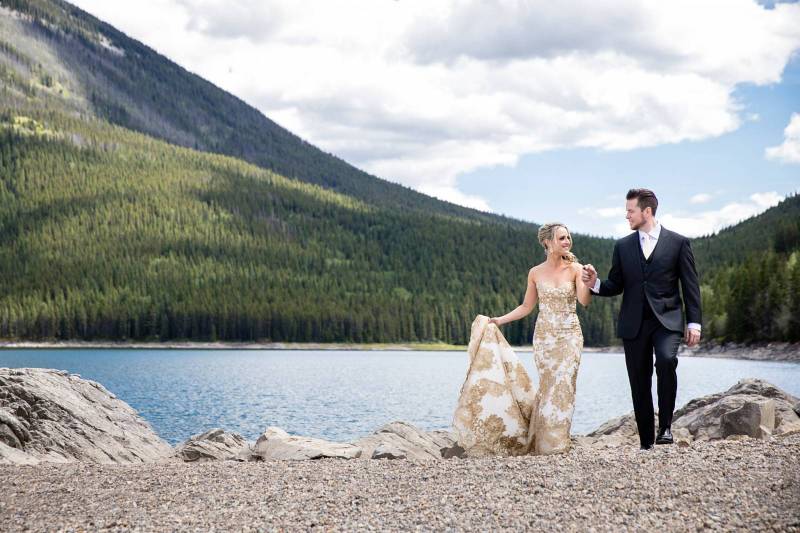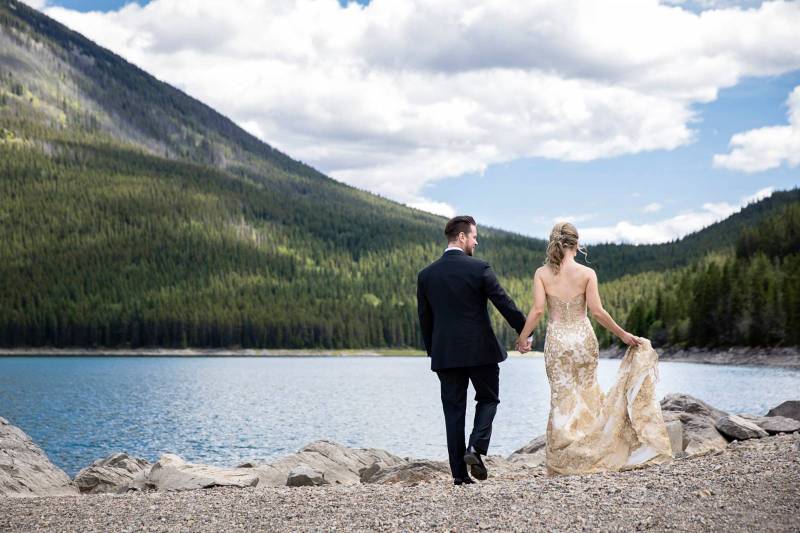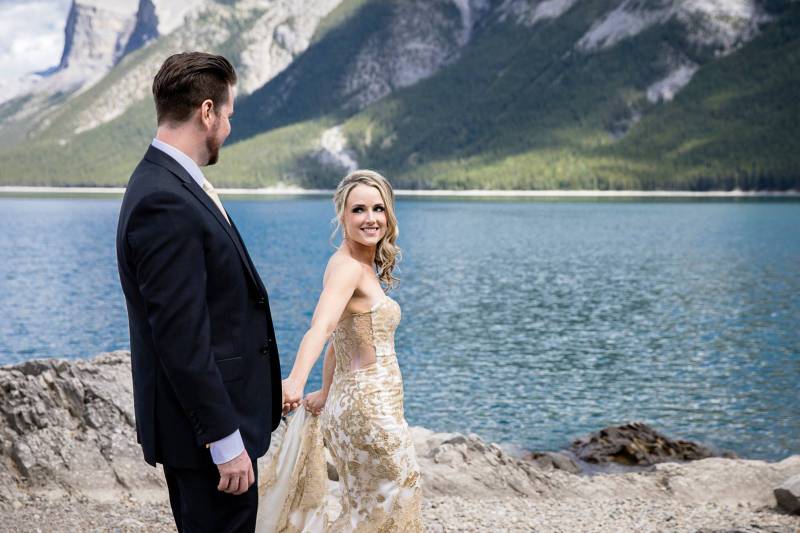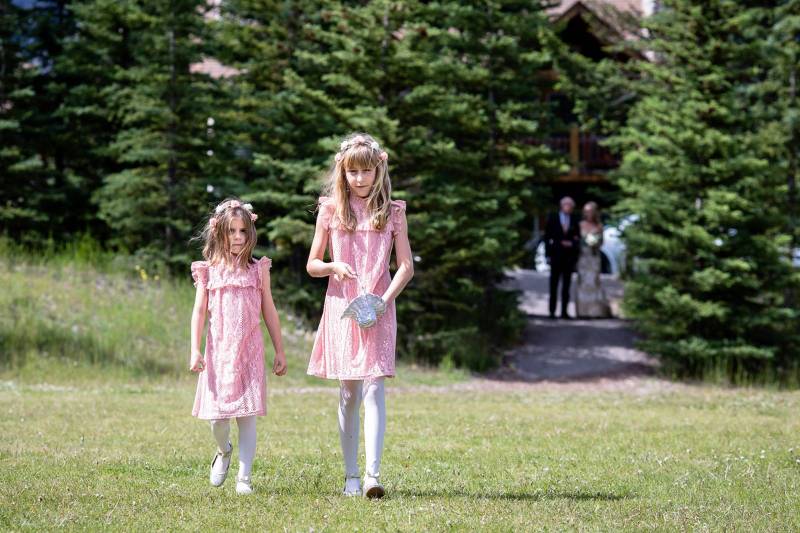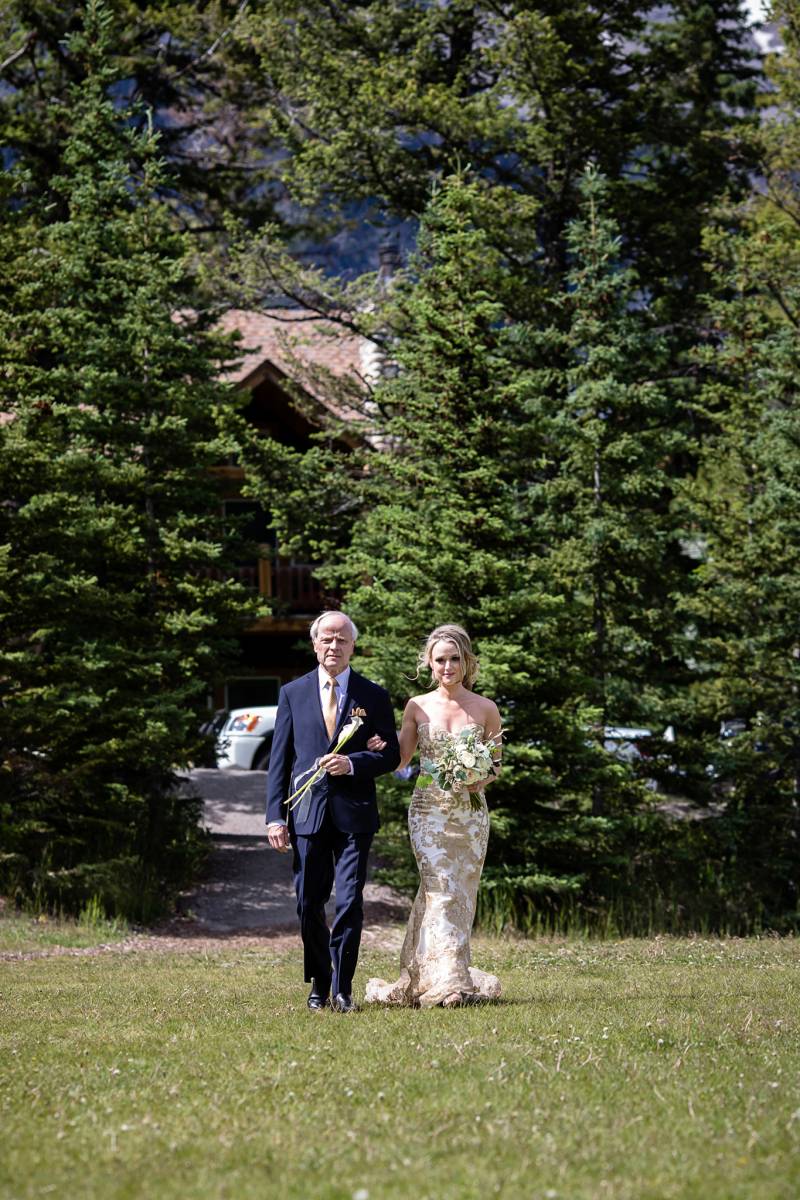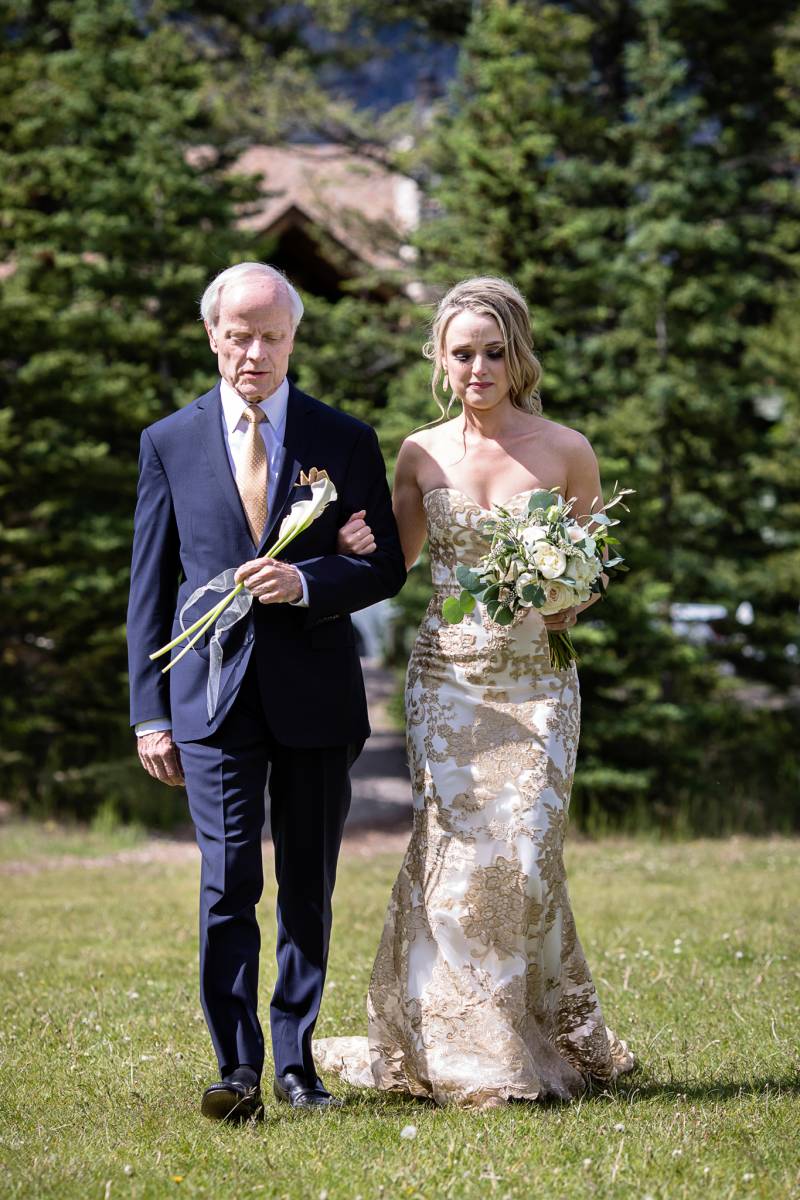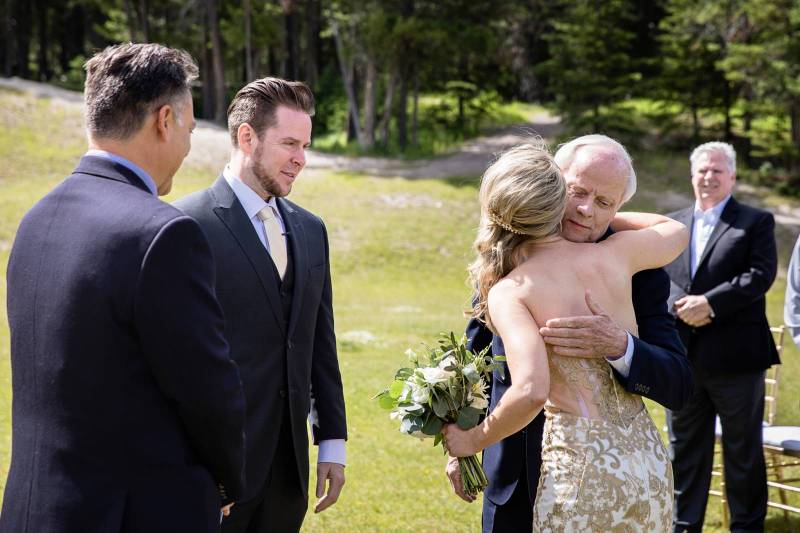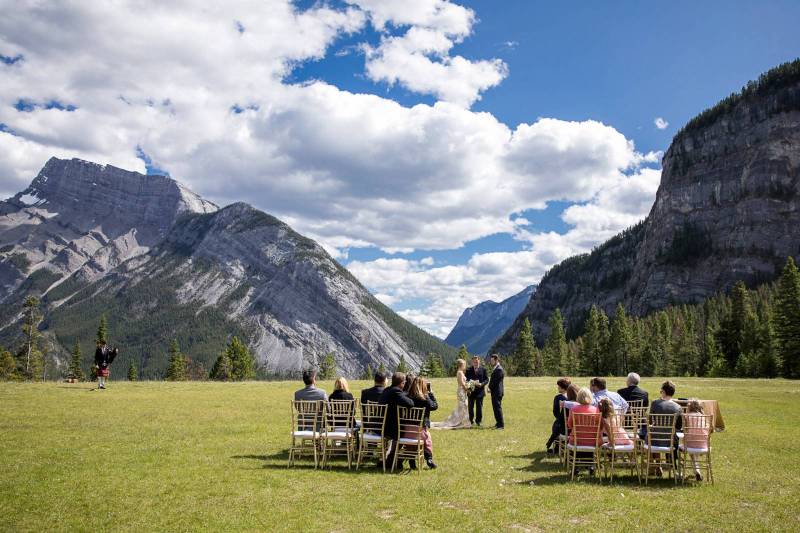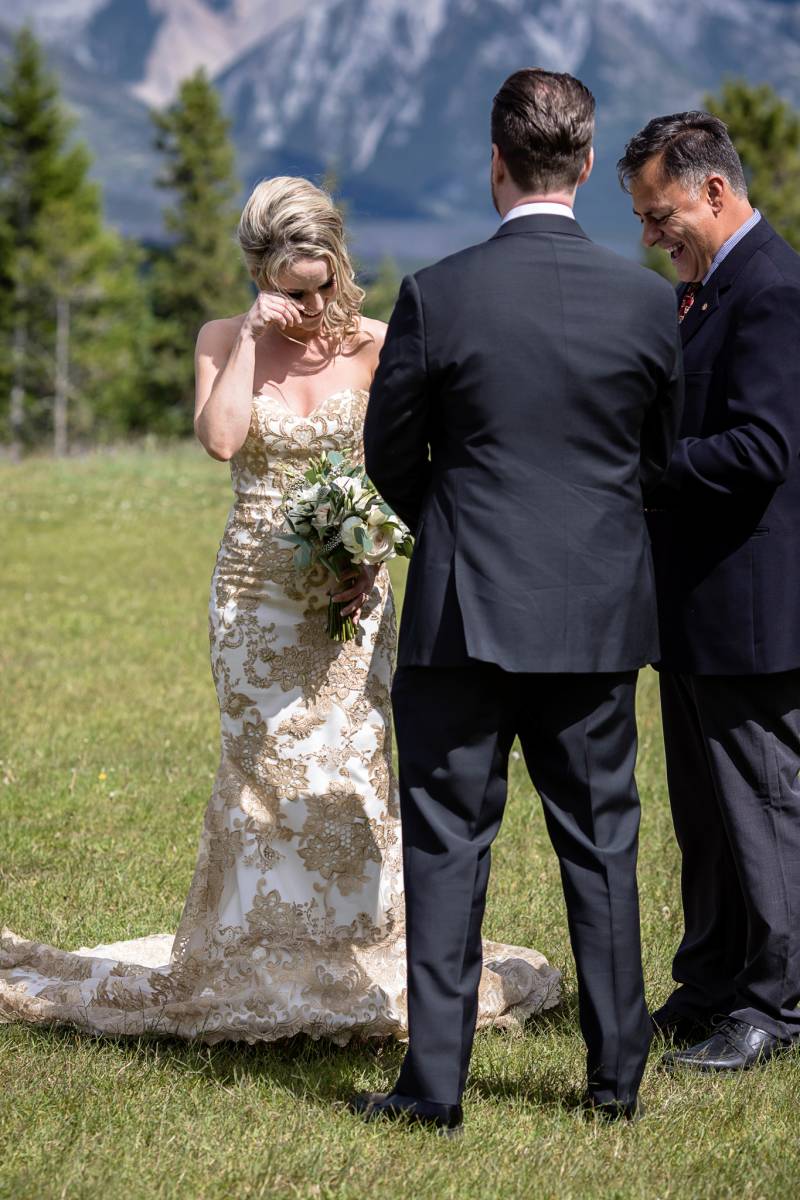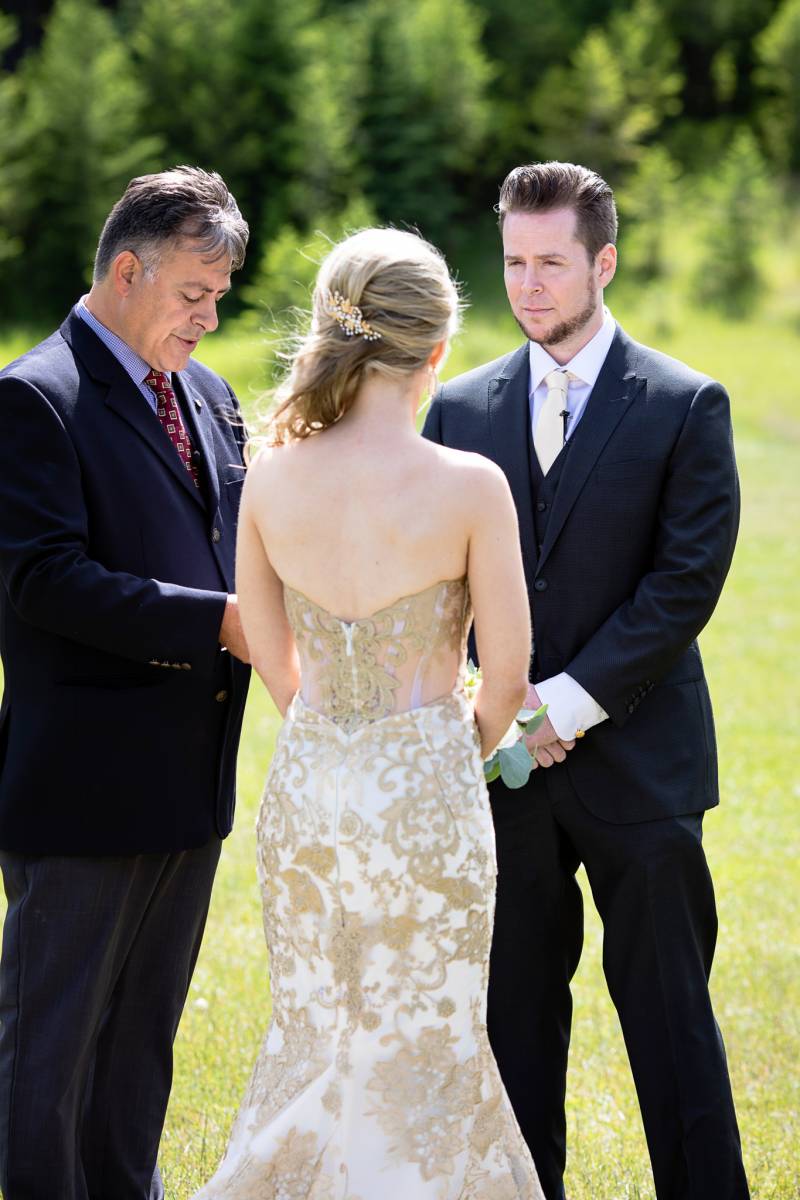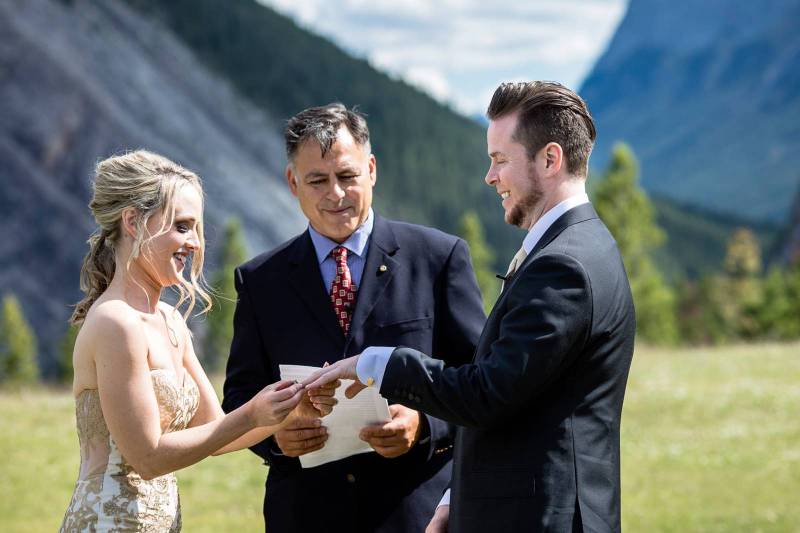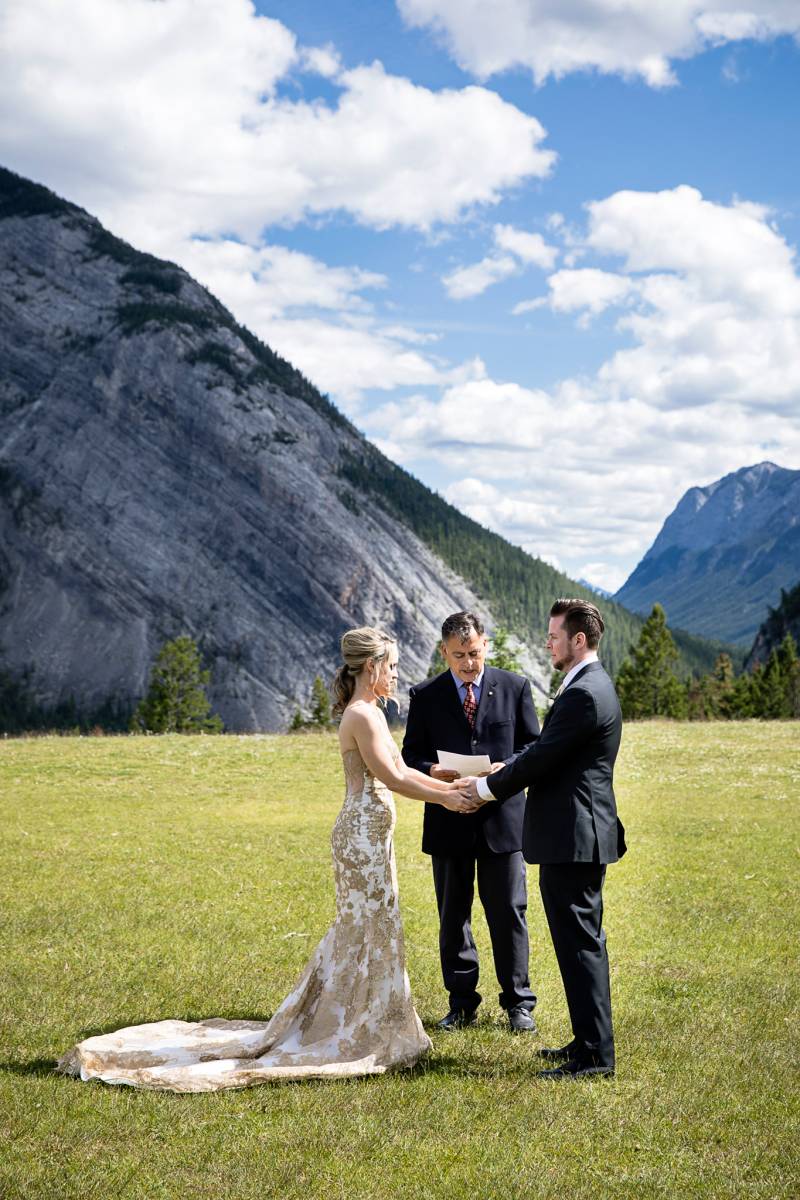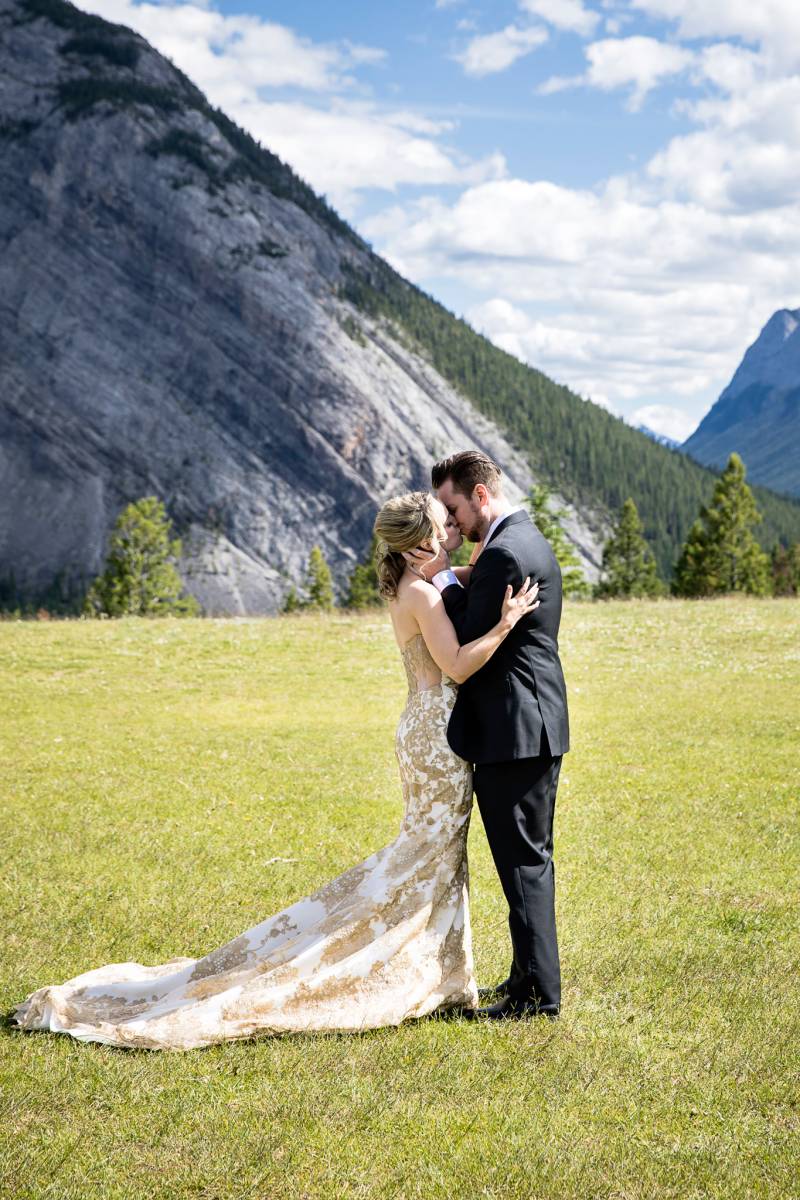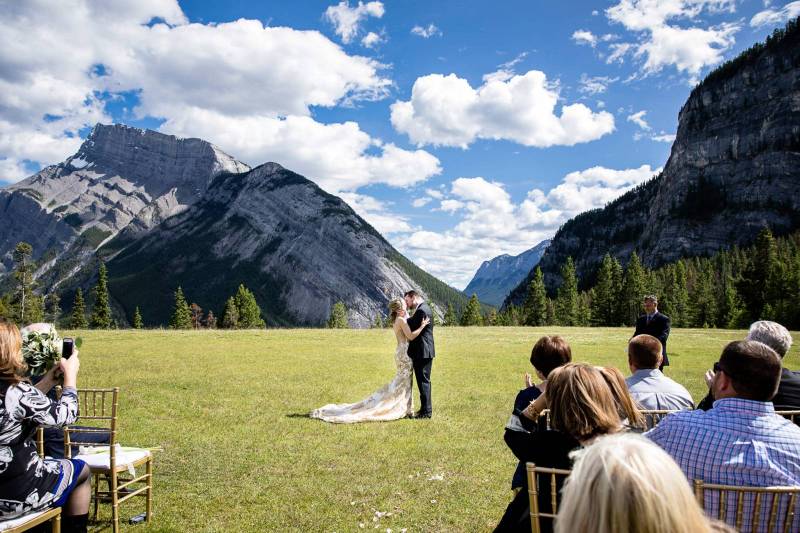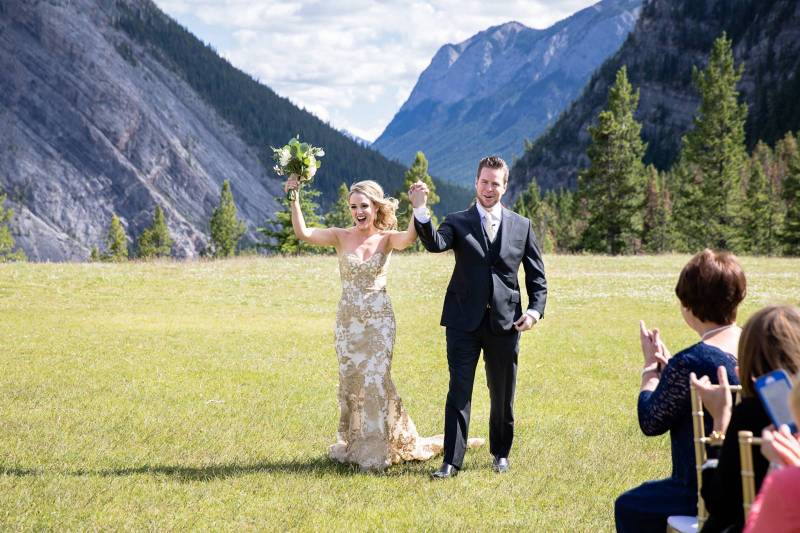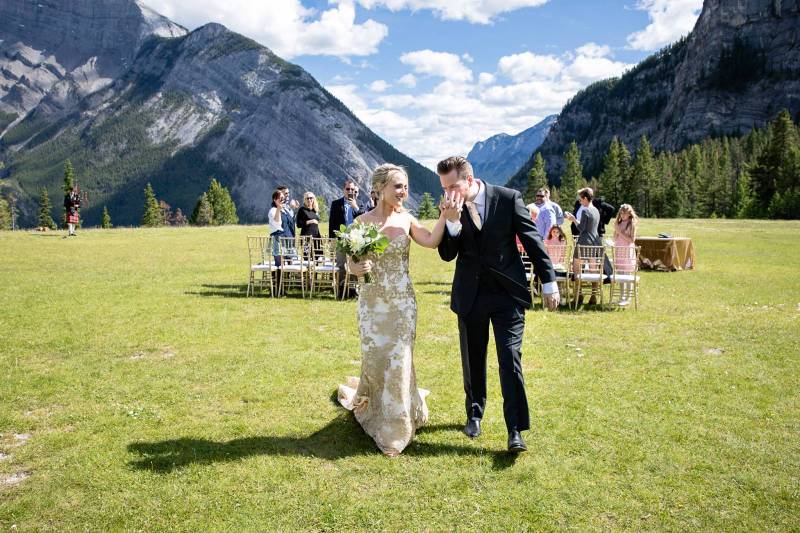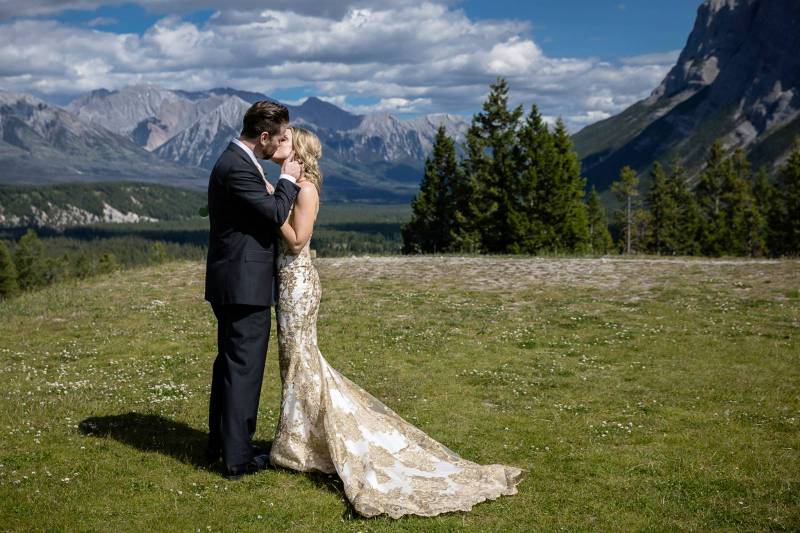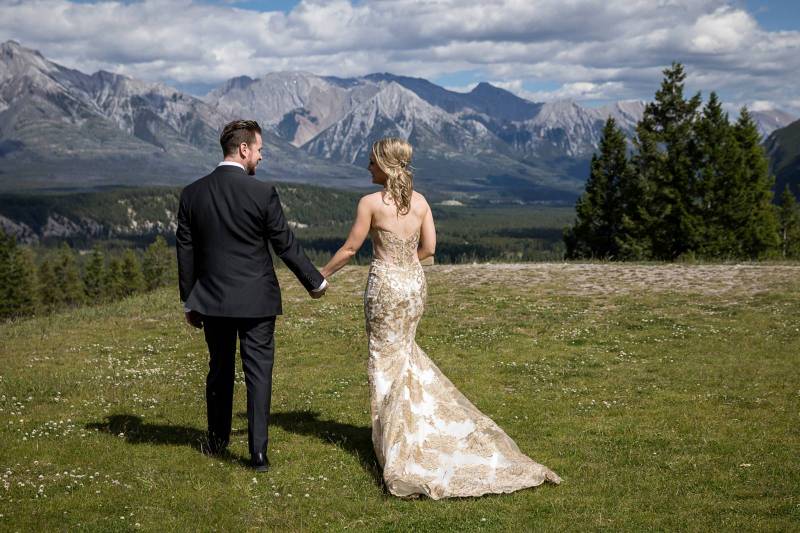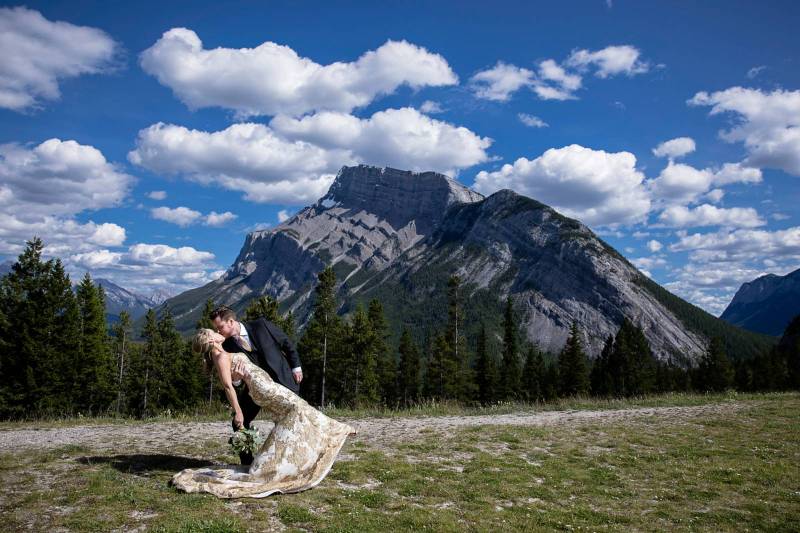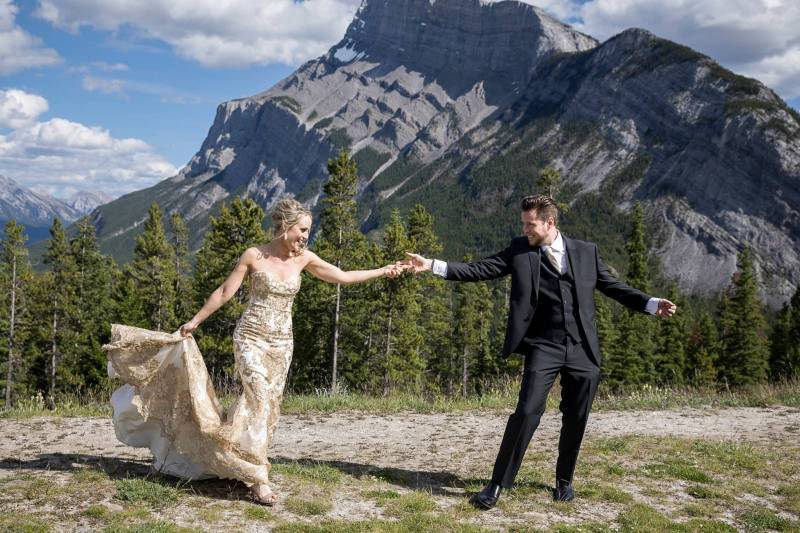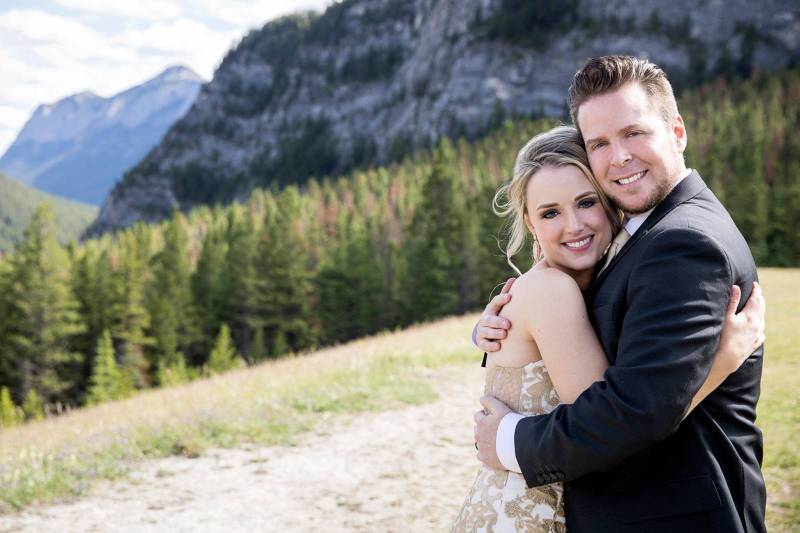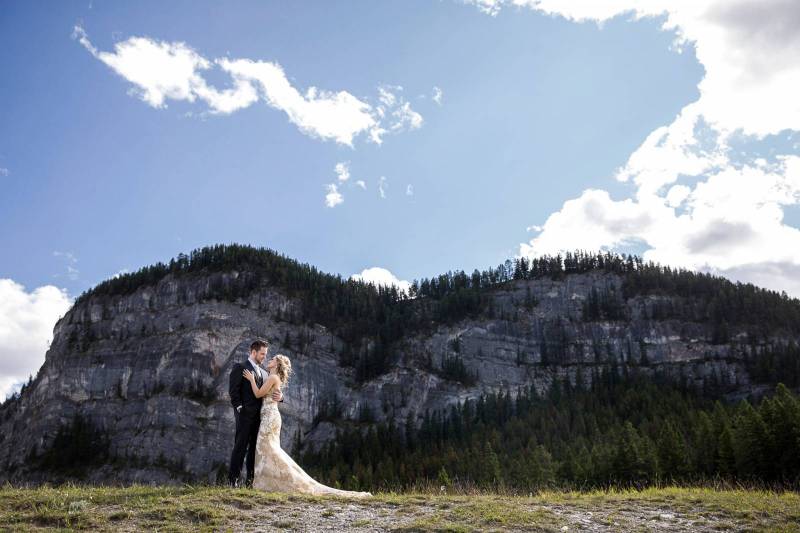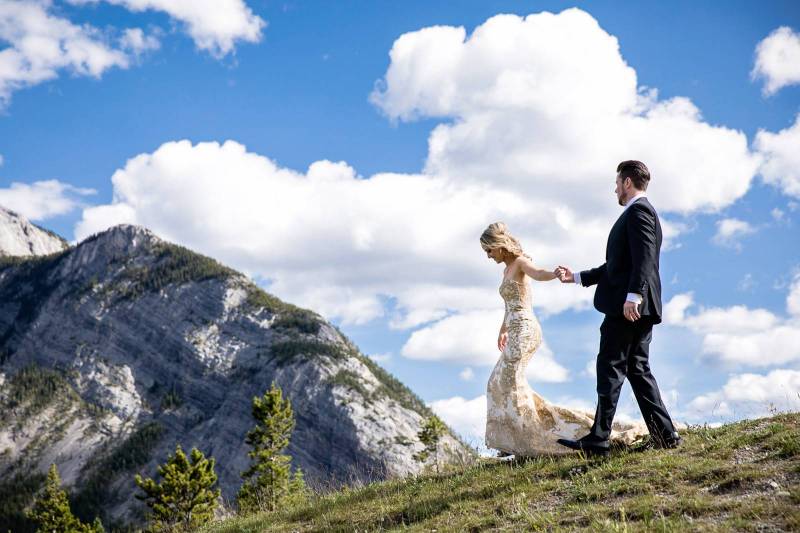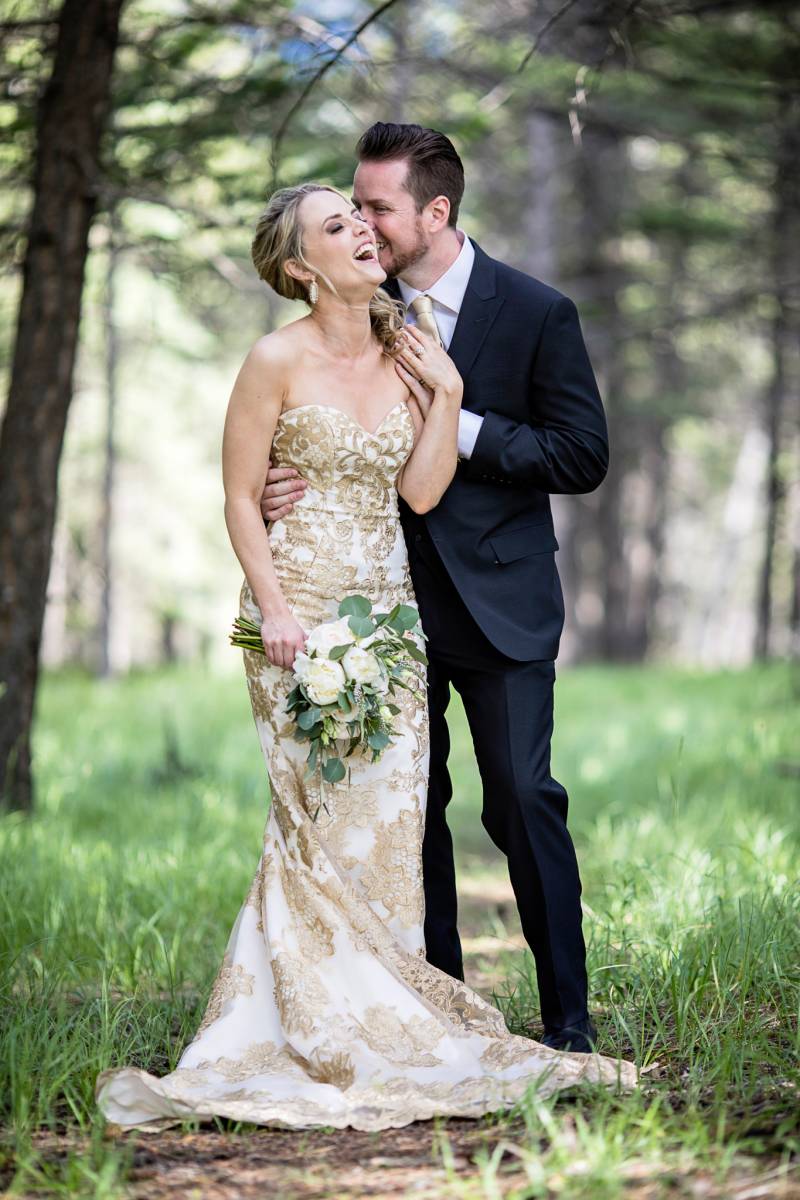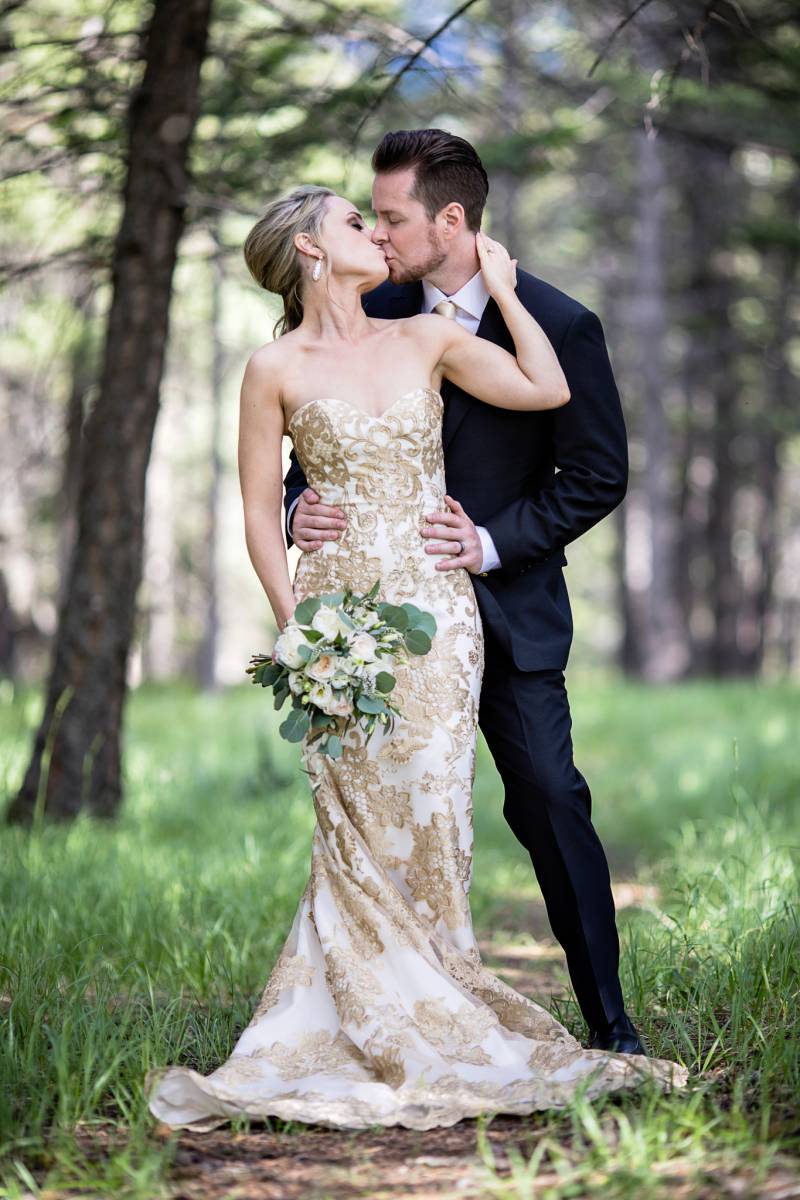 This beautiful Banff Summer Elopement was featured on Rocky Mountain Bride! Go have a look at their blog post!
https://www.rockymountainbride.com/blog/black-amp-gold-banff-wedding-elopement/
If you are planning a 2019 mountain elopement I would love to hear your story and be your photographer! I photograph a lot of elopements in the Banff, Canmore, Lake Louise, Emerald Lake area.
Banff elopement, Mountain elopement, Banff wedding photographer, Banff elopement photographer