Evelyn and Willie eloped in Banff this past Fall! Their ceremony overlooked Two Jack Lake and it was beautiful! It was a bit chilly and rainy but it created some pretty interesting backdrops for their photos!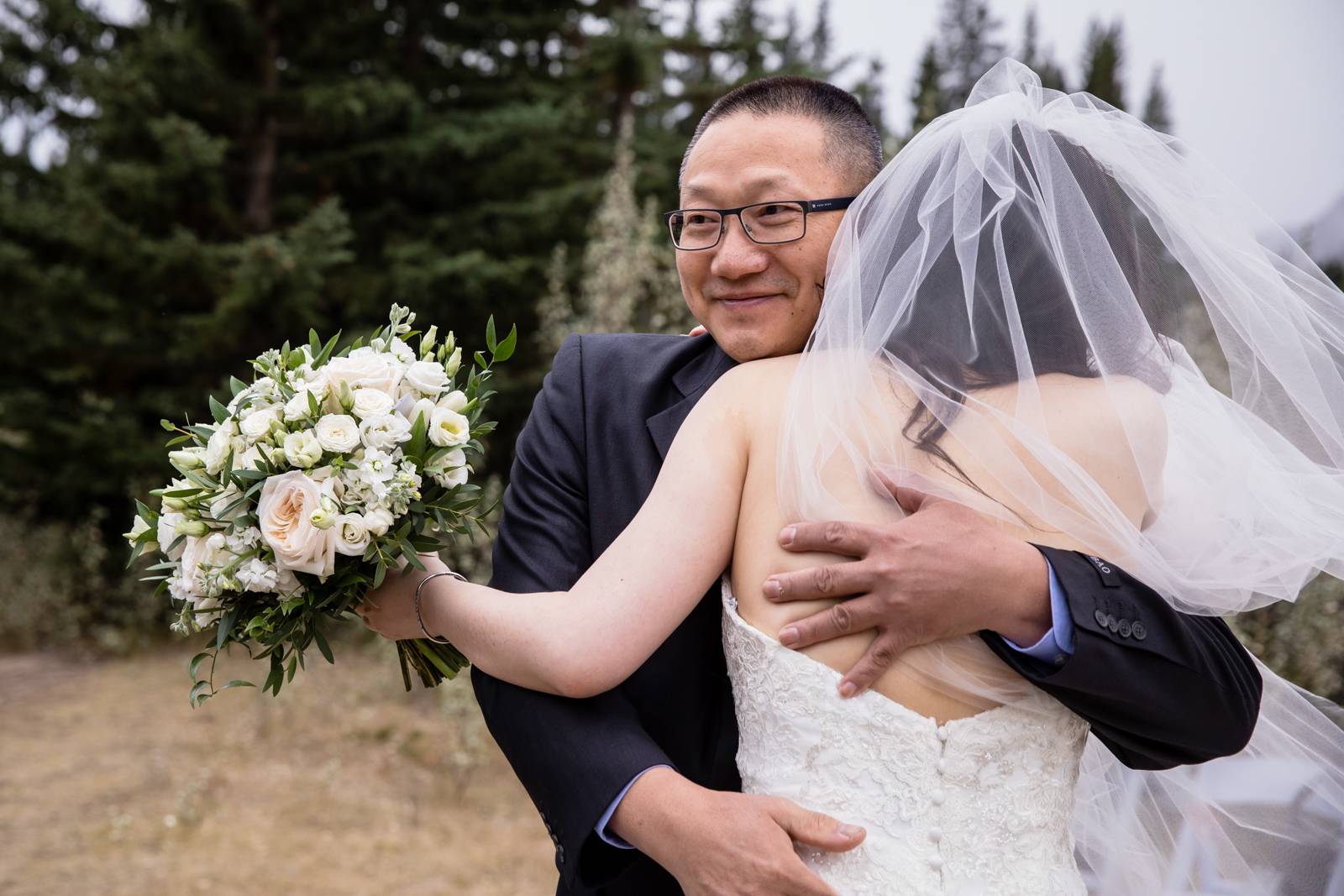 Two Jack Lake is a great location for an elopement! If you are interested in a Banff wedding, you should have a look at these Banff Wedding locations!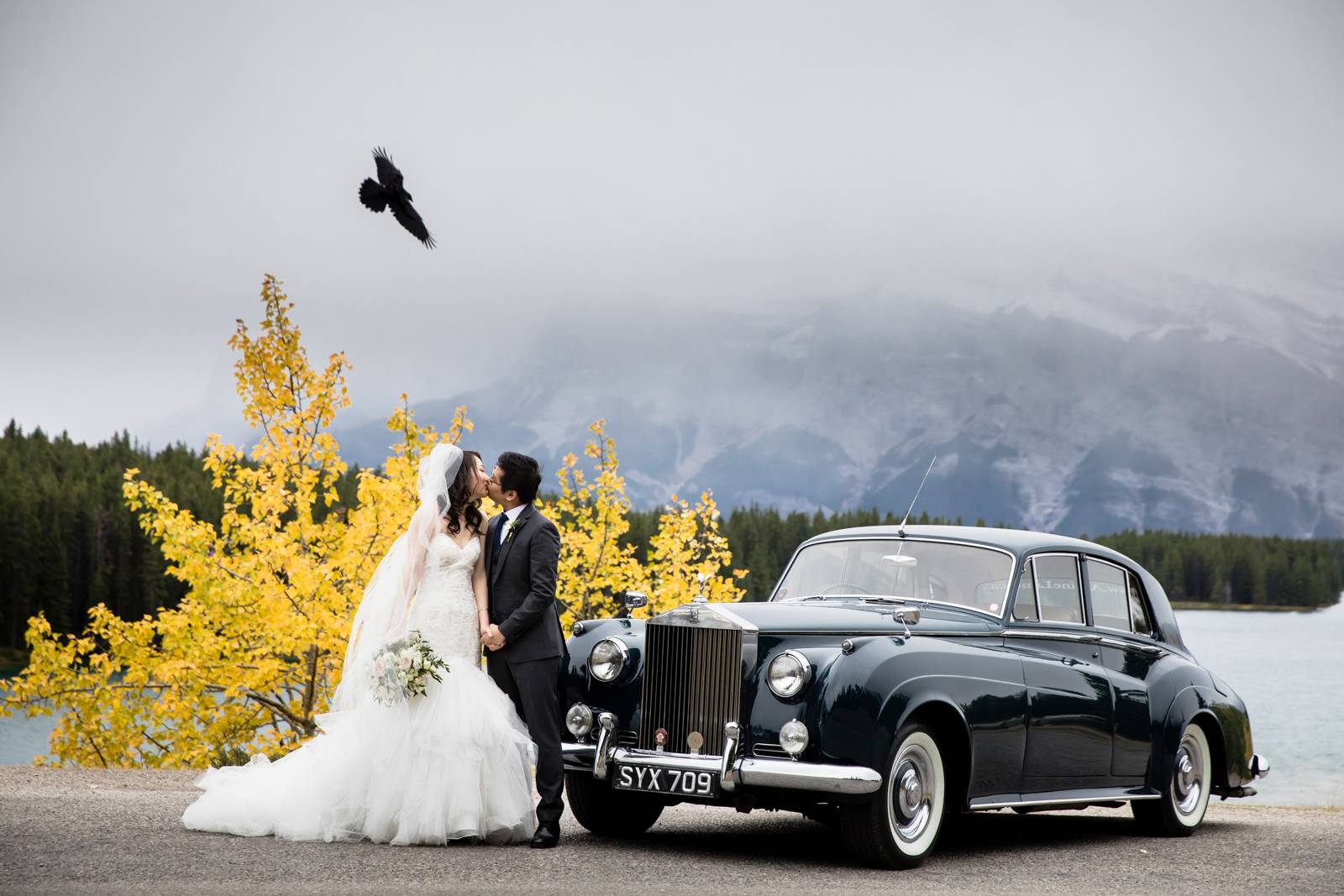 Rain or shine, Banff is always beautiful and as a local Banff wedding photographer, I will make sure to capture awesome photos no matter what! I loved the misty look during this elopement! The low clouds and yellow leaves created amazing backdrop for this couple wedding photos!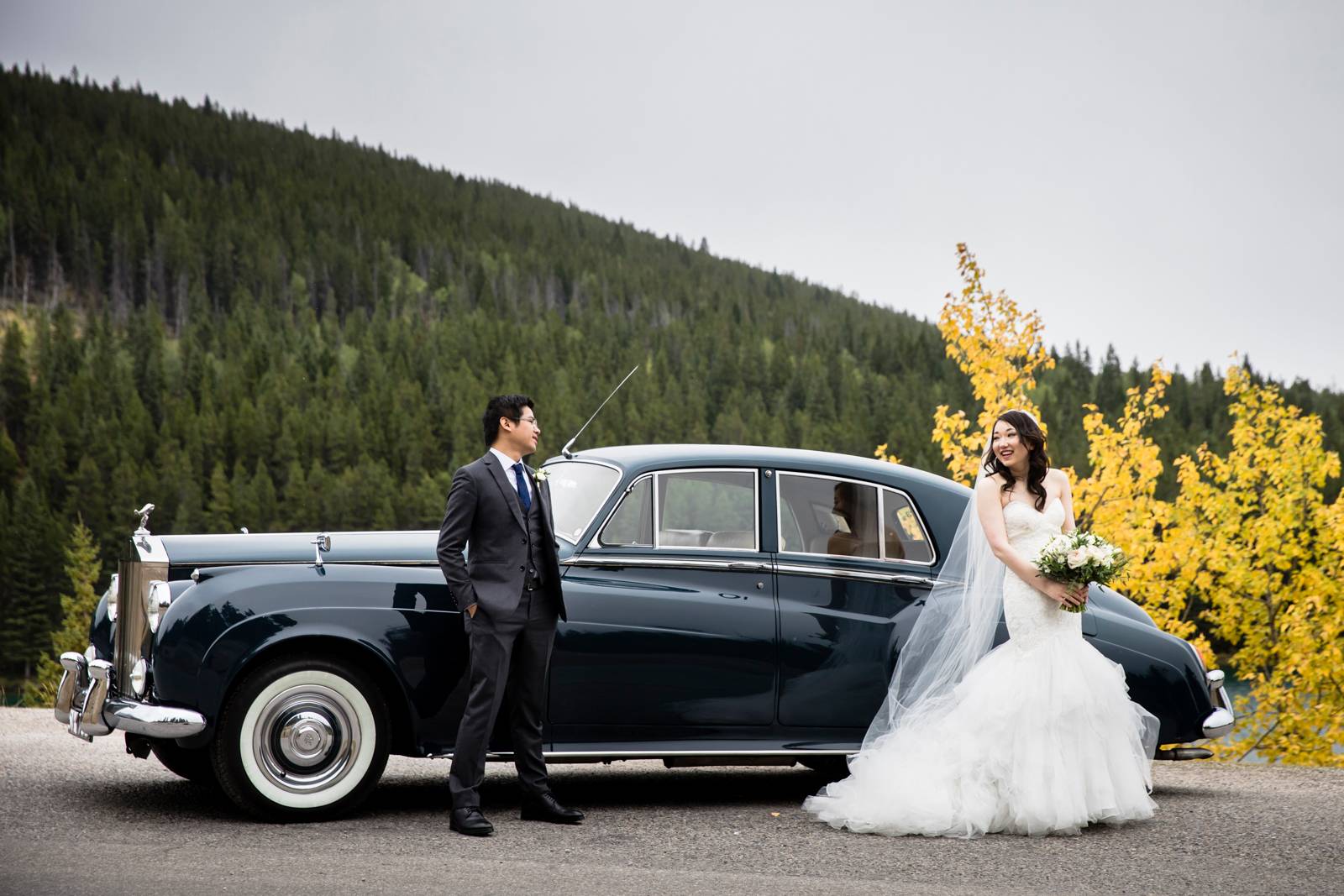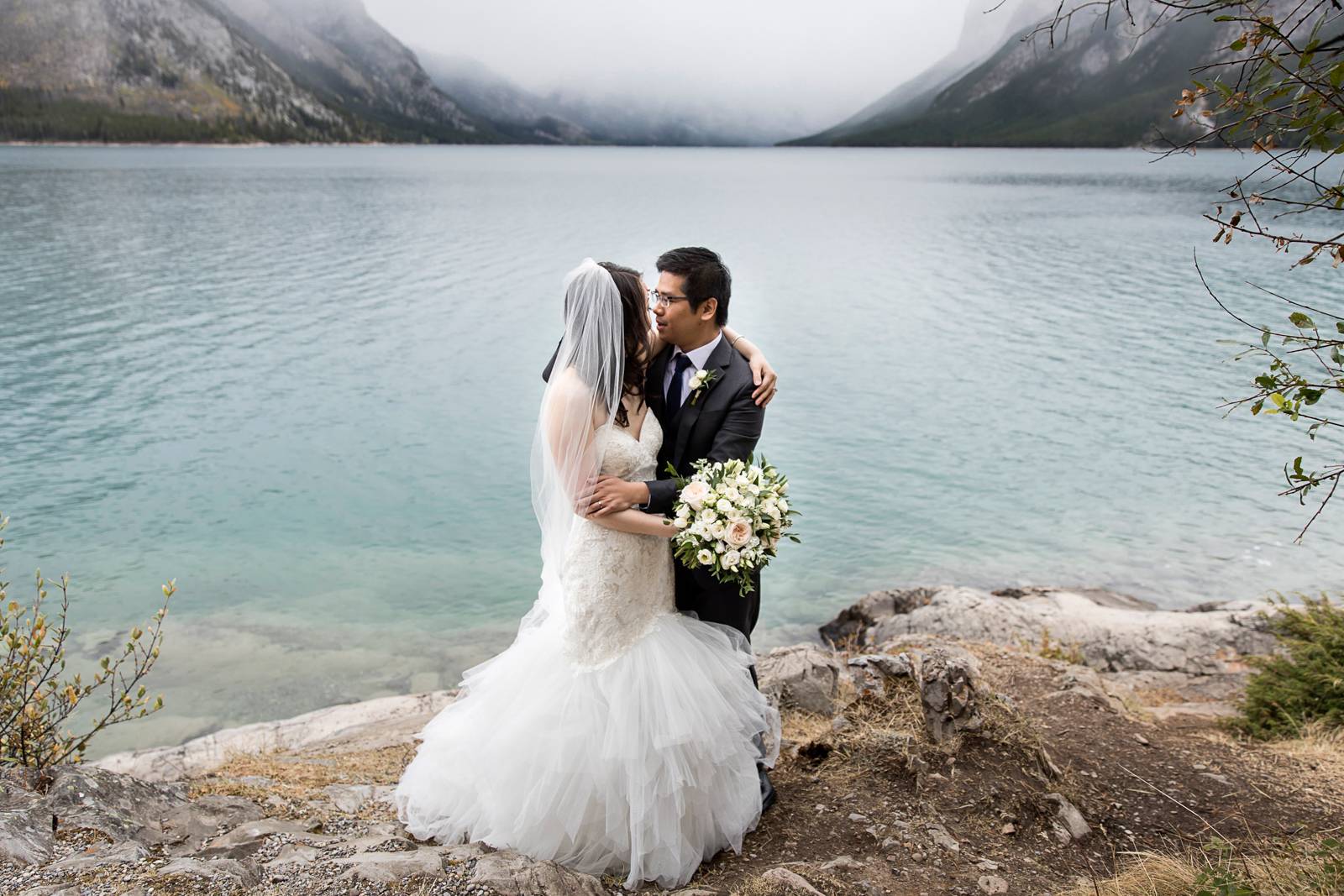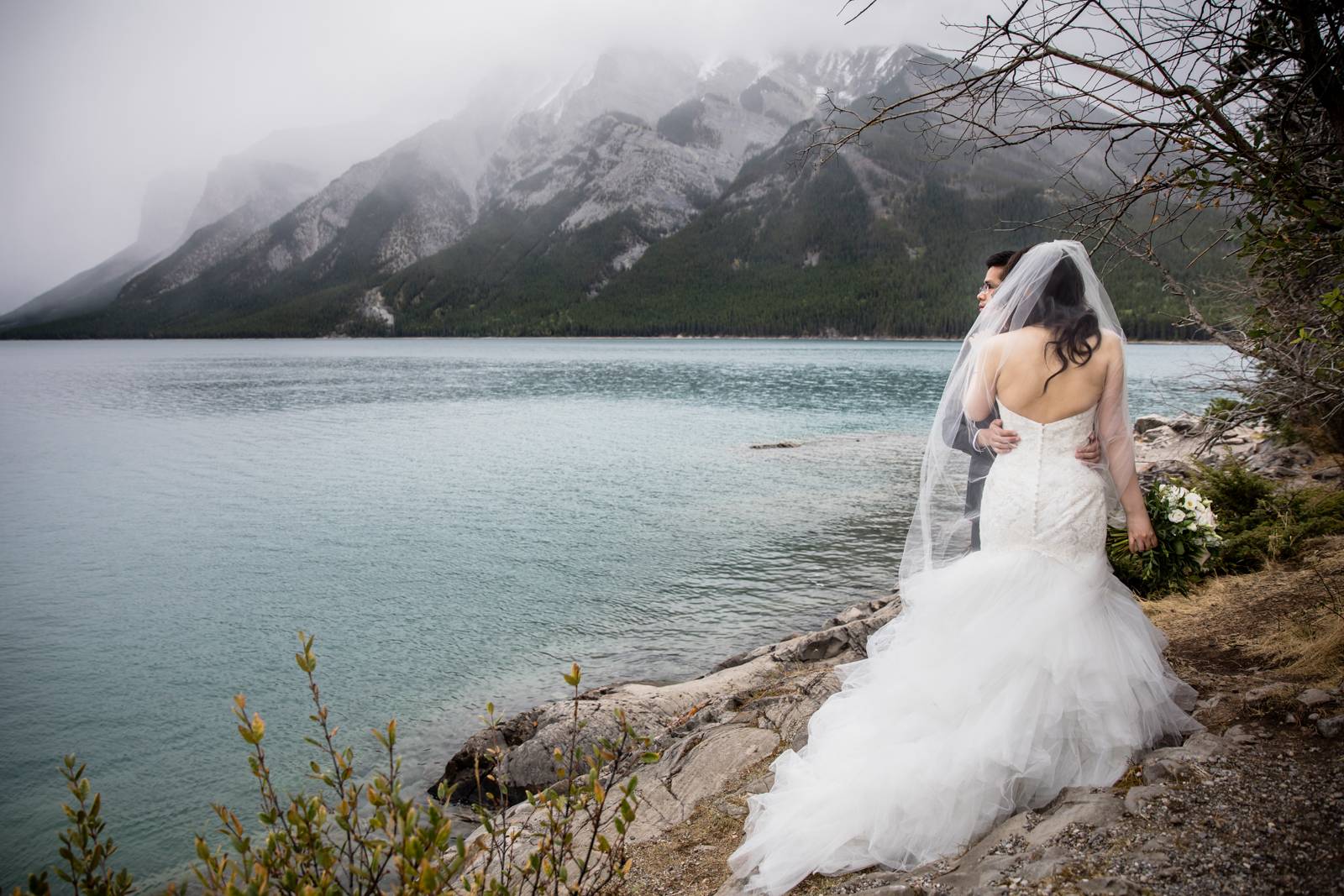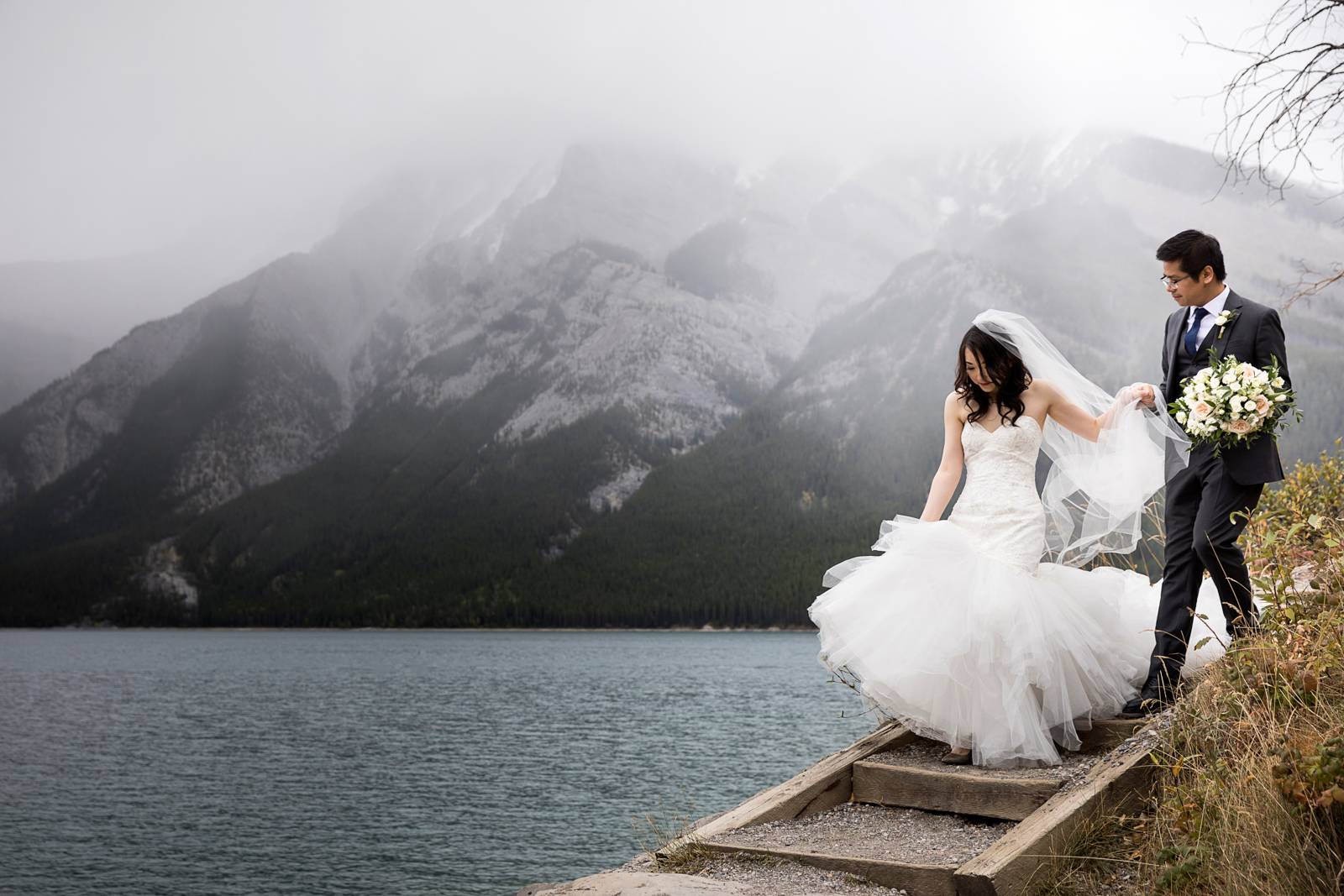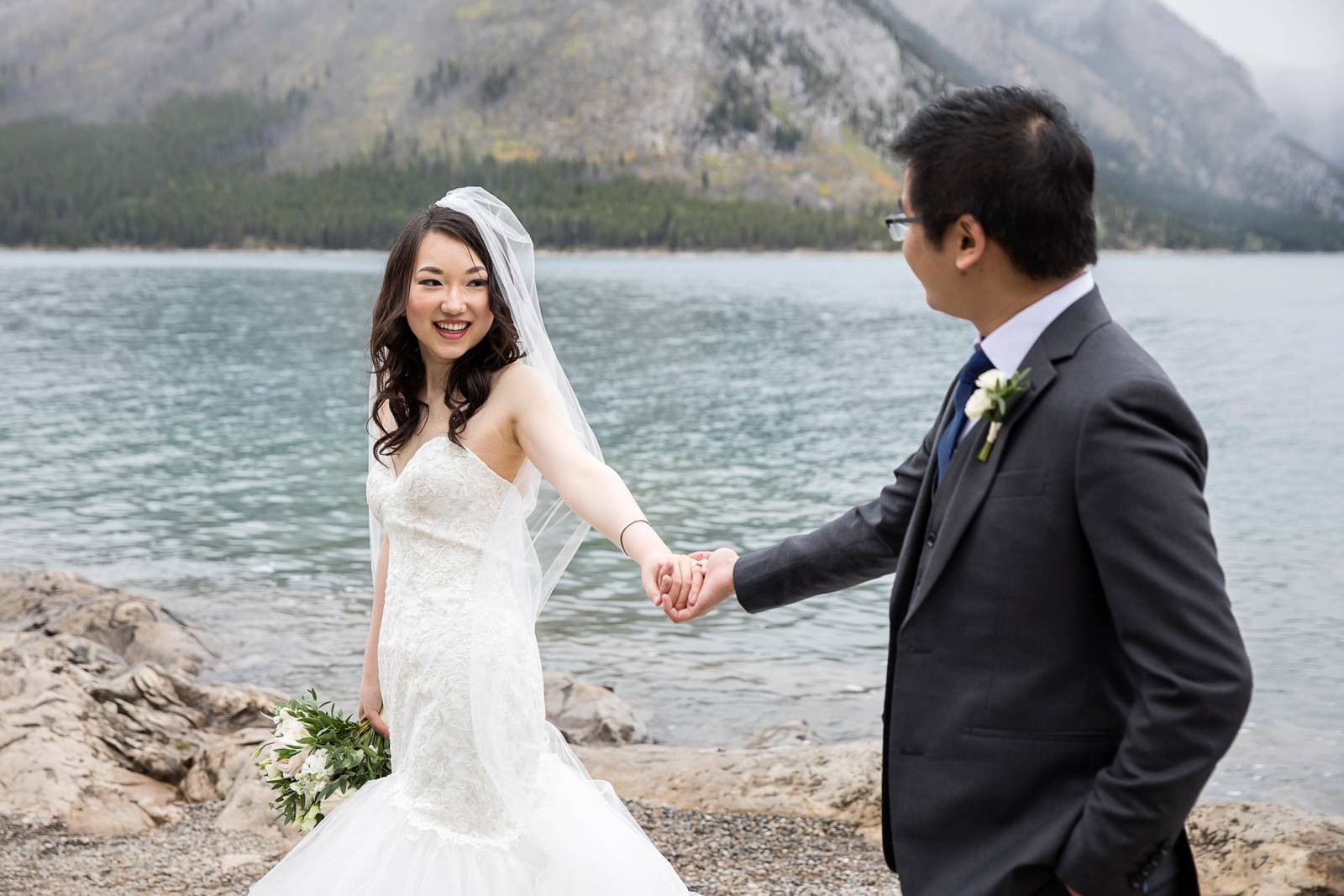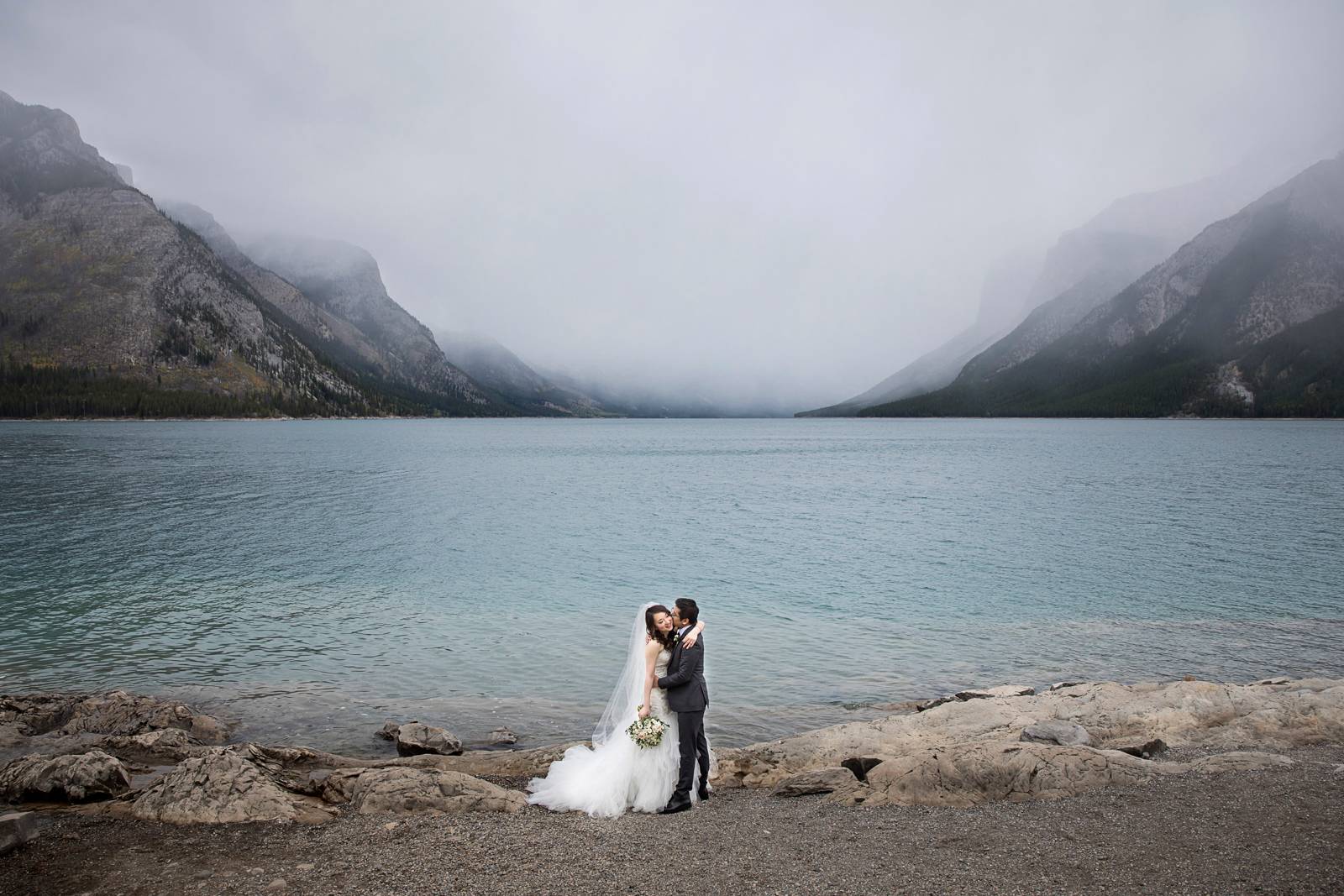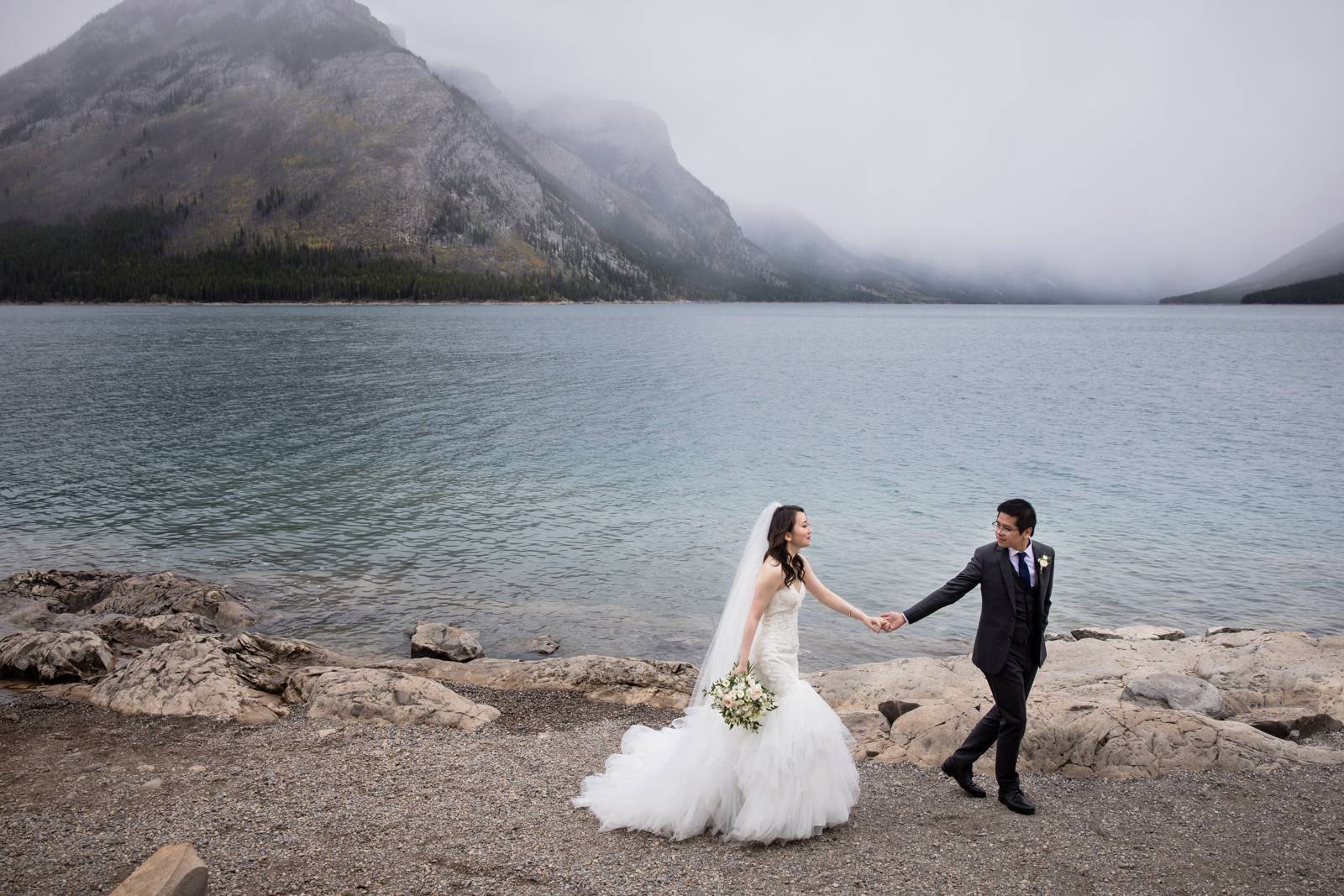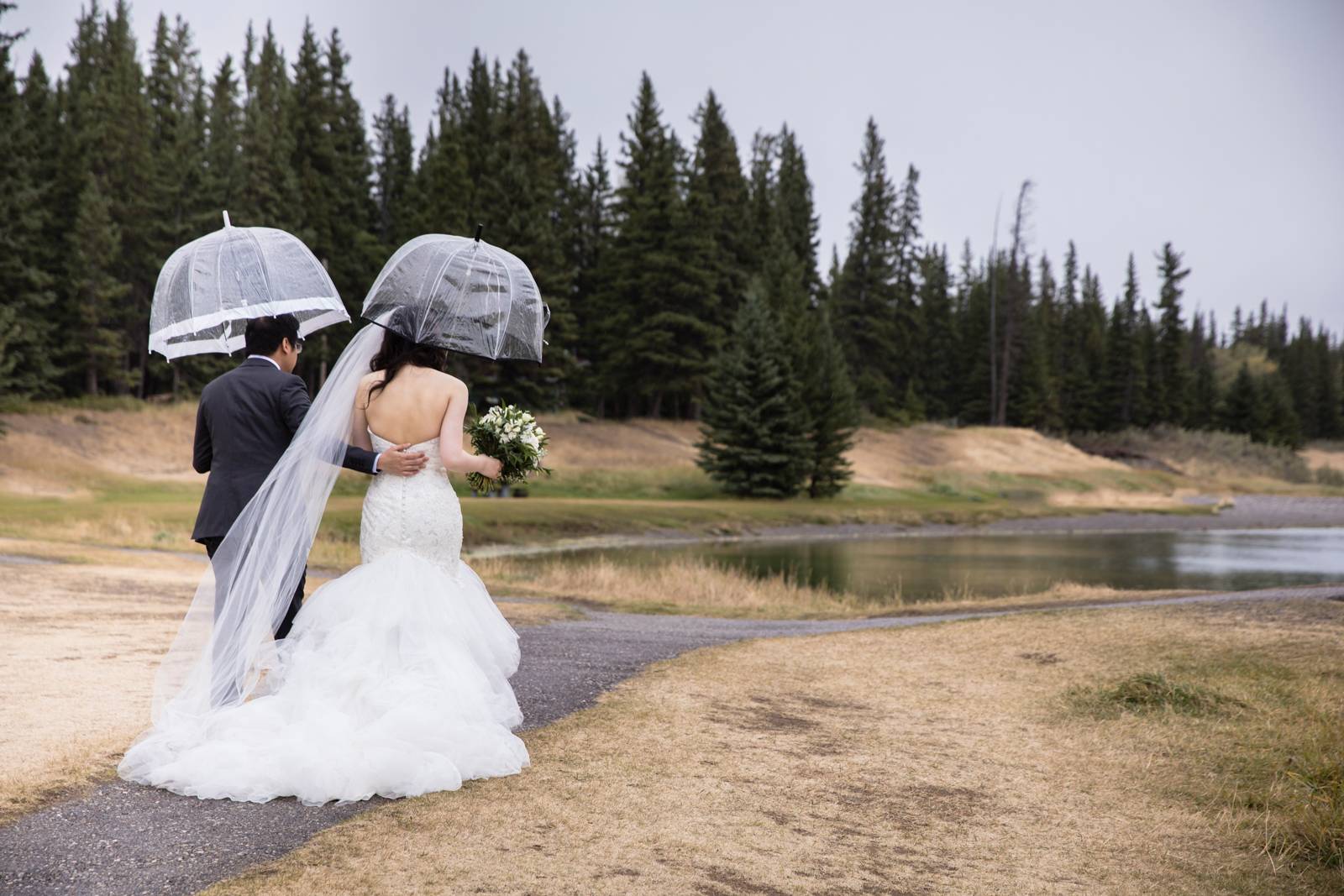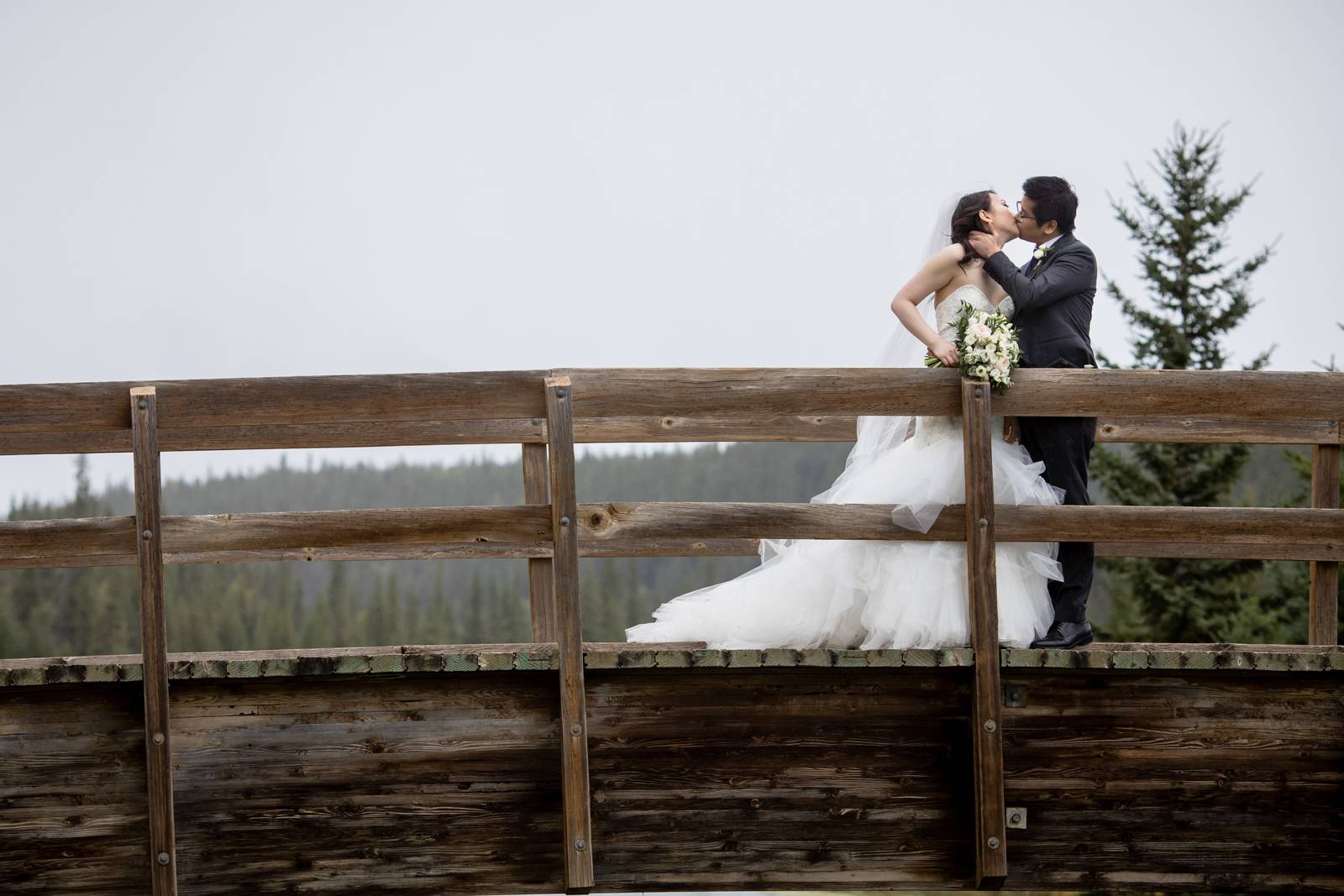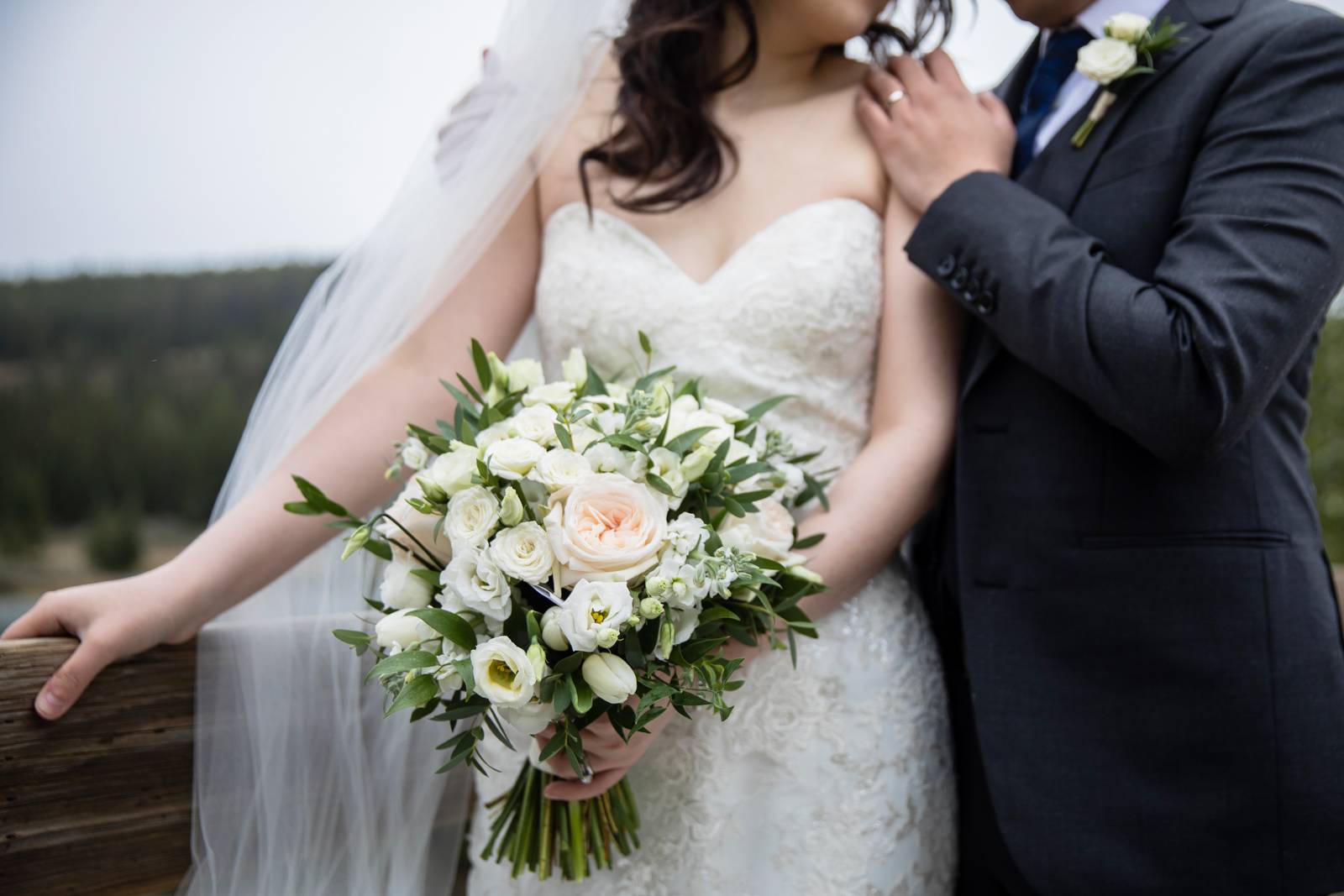 Gorgeous bouquet created by Willow Flowers!