This lovely couple envisioned a rustic wedding in the mountains and stunning Emerald Lake Lodge was the perfect fit! While the bride dreamed of a Fall wedding, her job as a school teacher made a Summer wedding more practical. Their planner Sharon from Naturally Chic was able to pull from this inspiration using a rich but soft colour palette, boho sensibility and rose-coloured linen draped harvest tables to capture autumnal warm.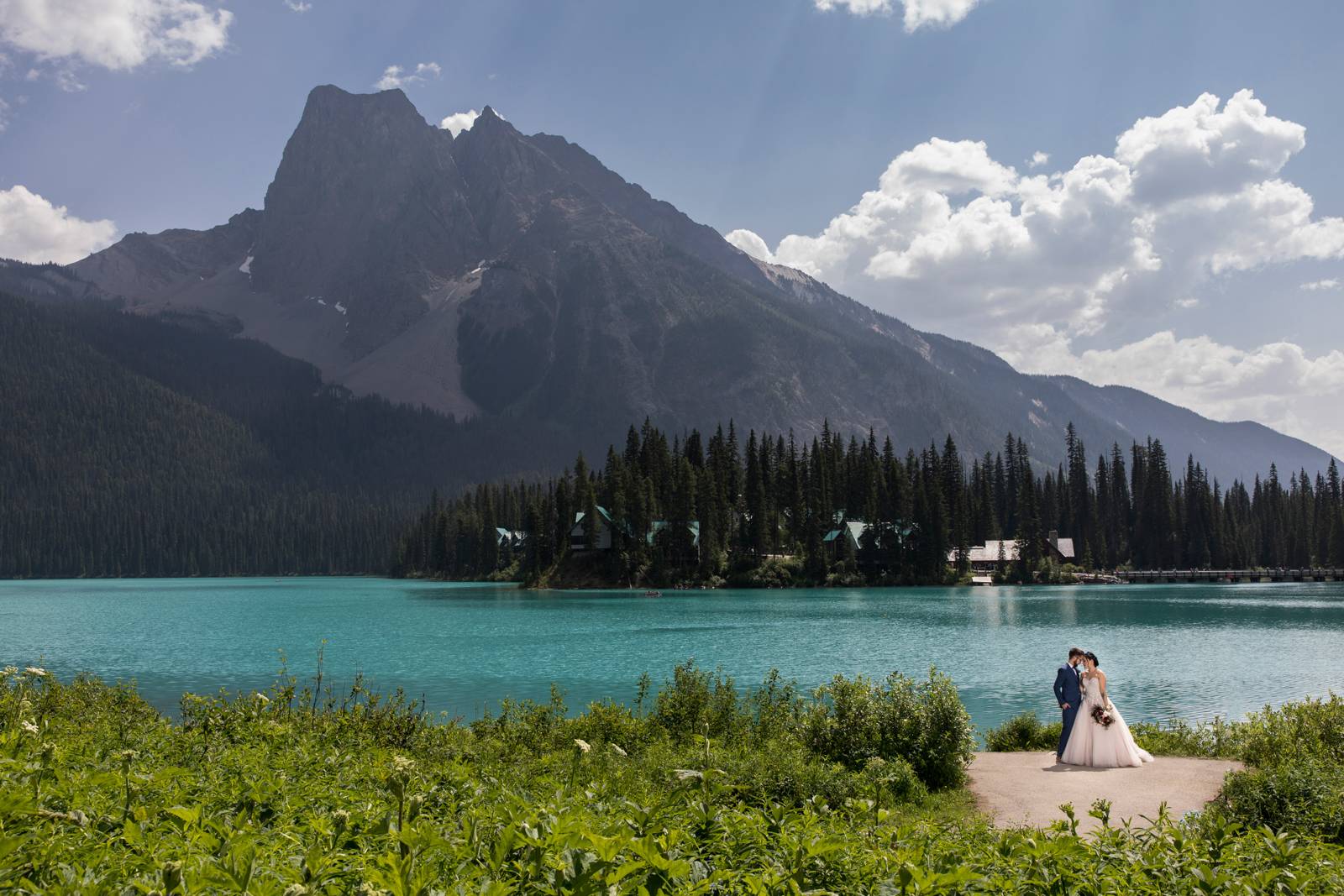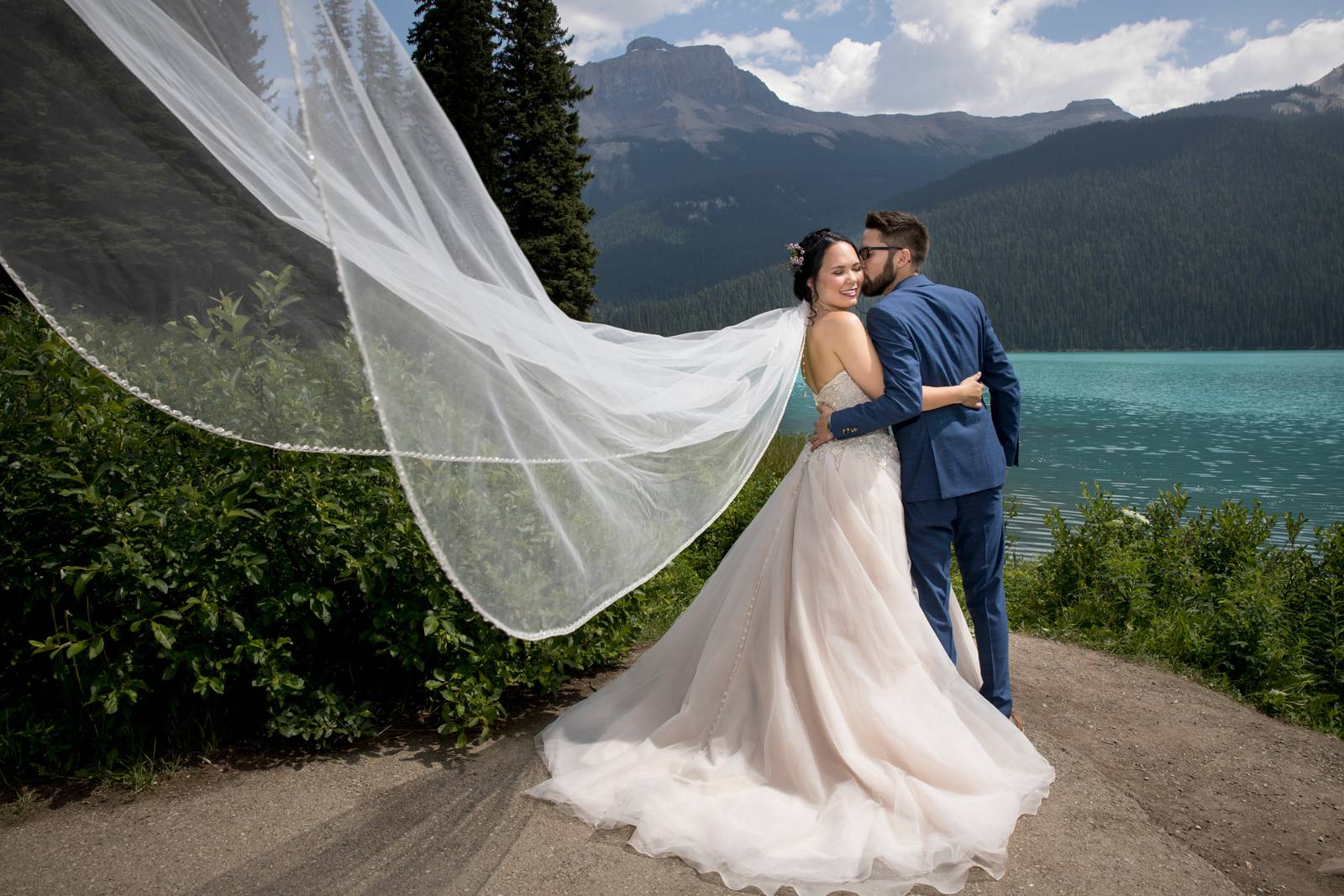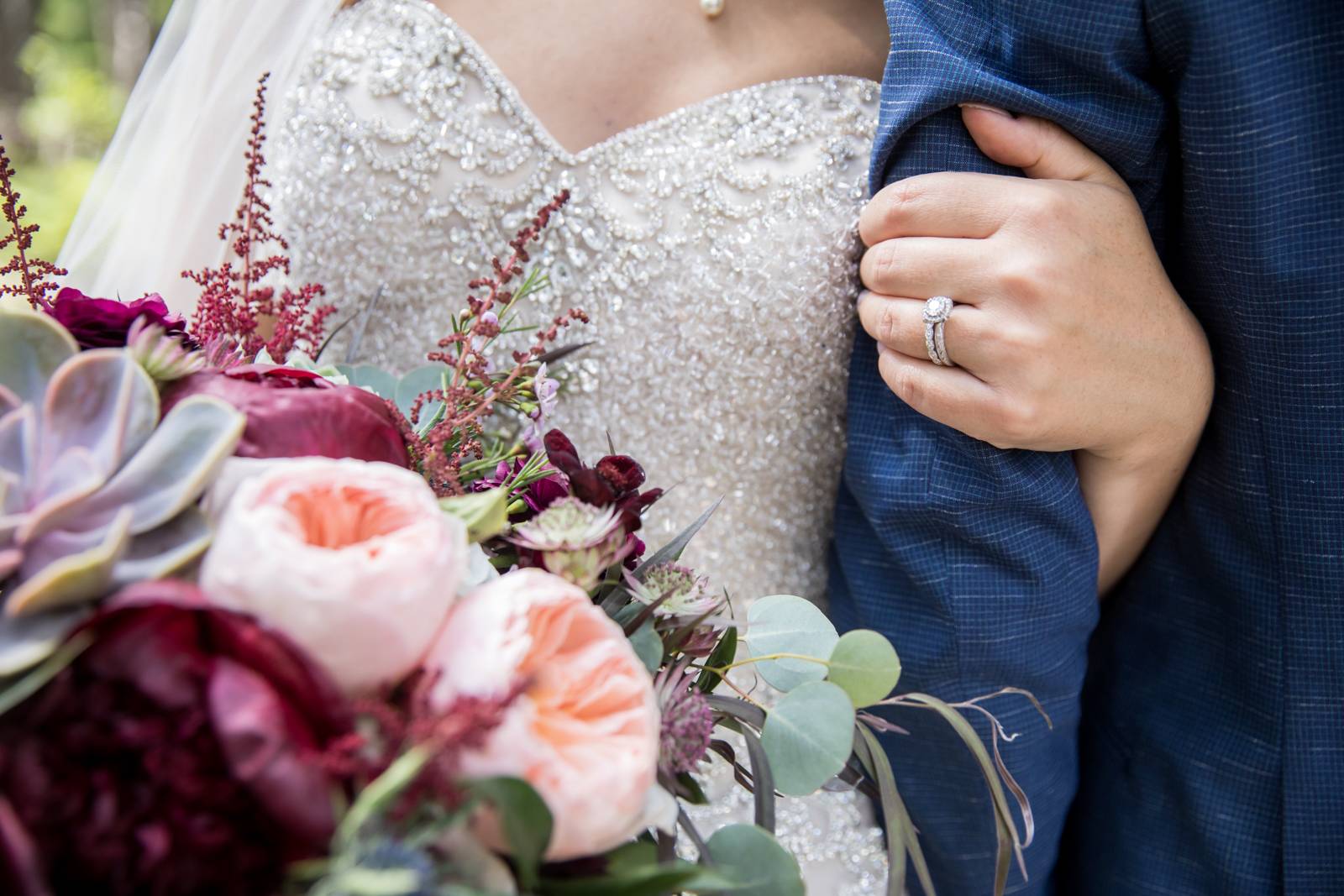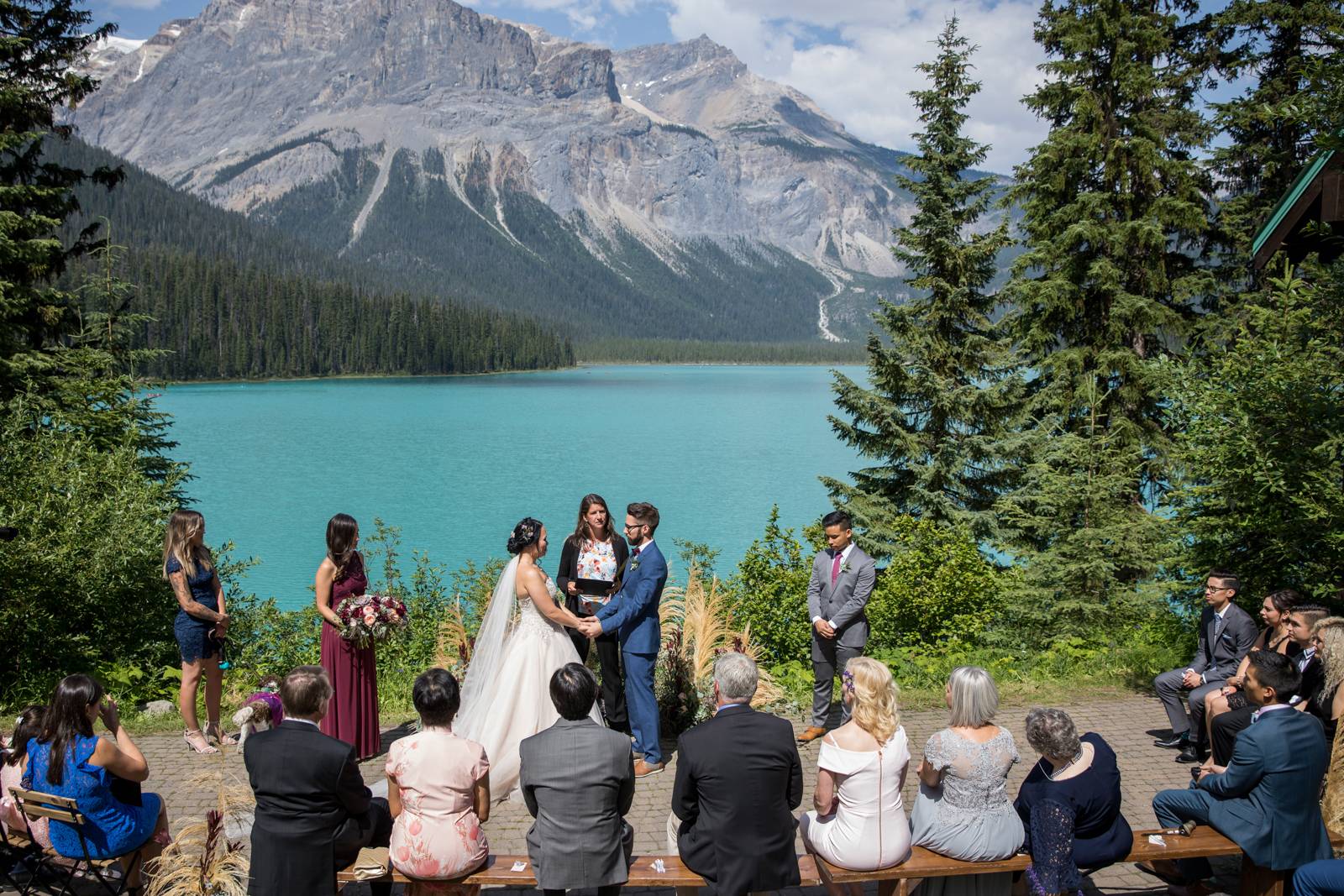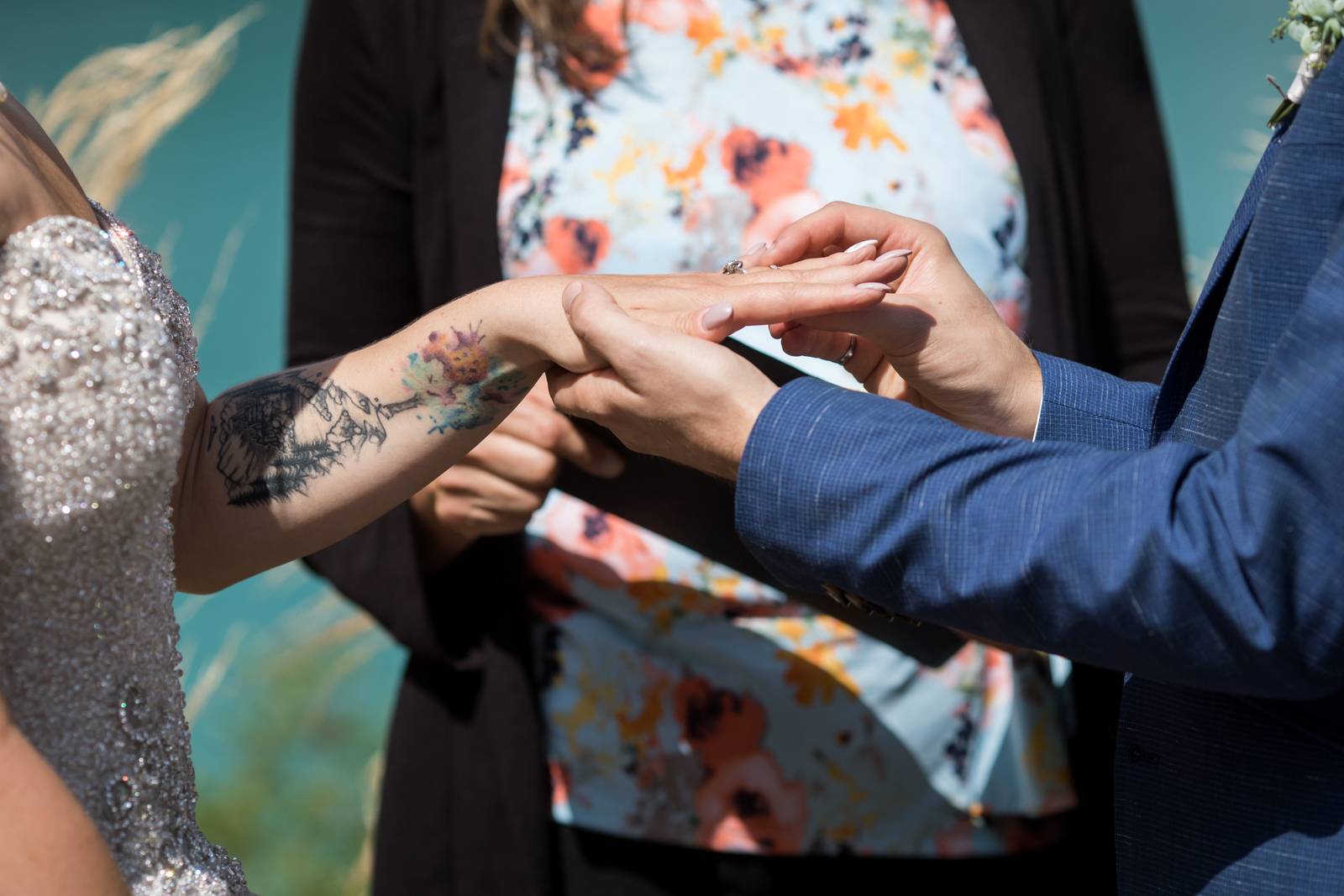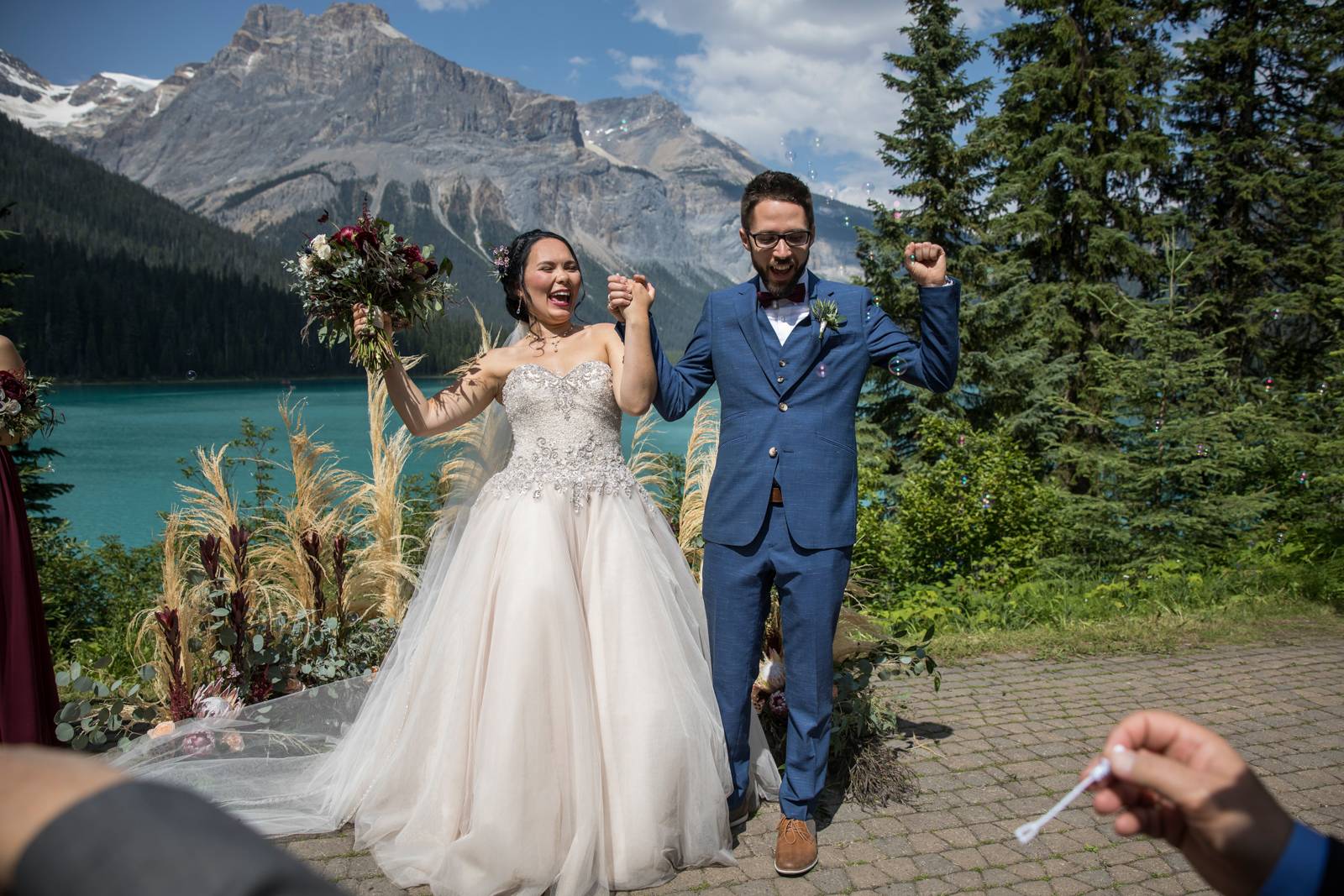 If you are getting married at Emerald Lake you will most likely want to get a photo in a canoe on this beautiful turquoise mountain lake!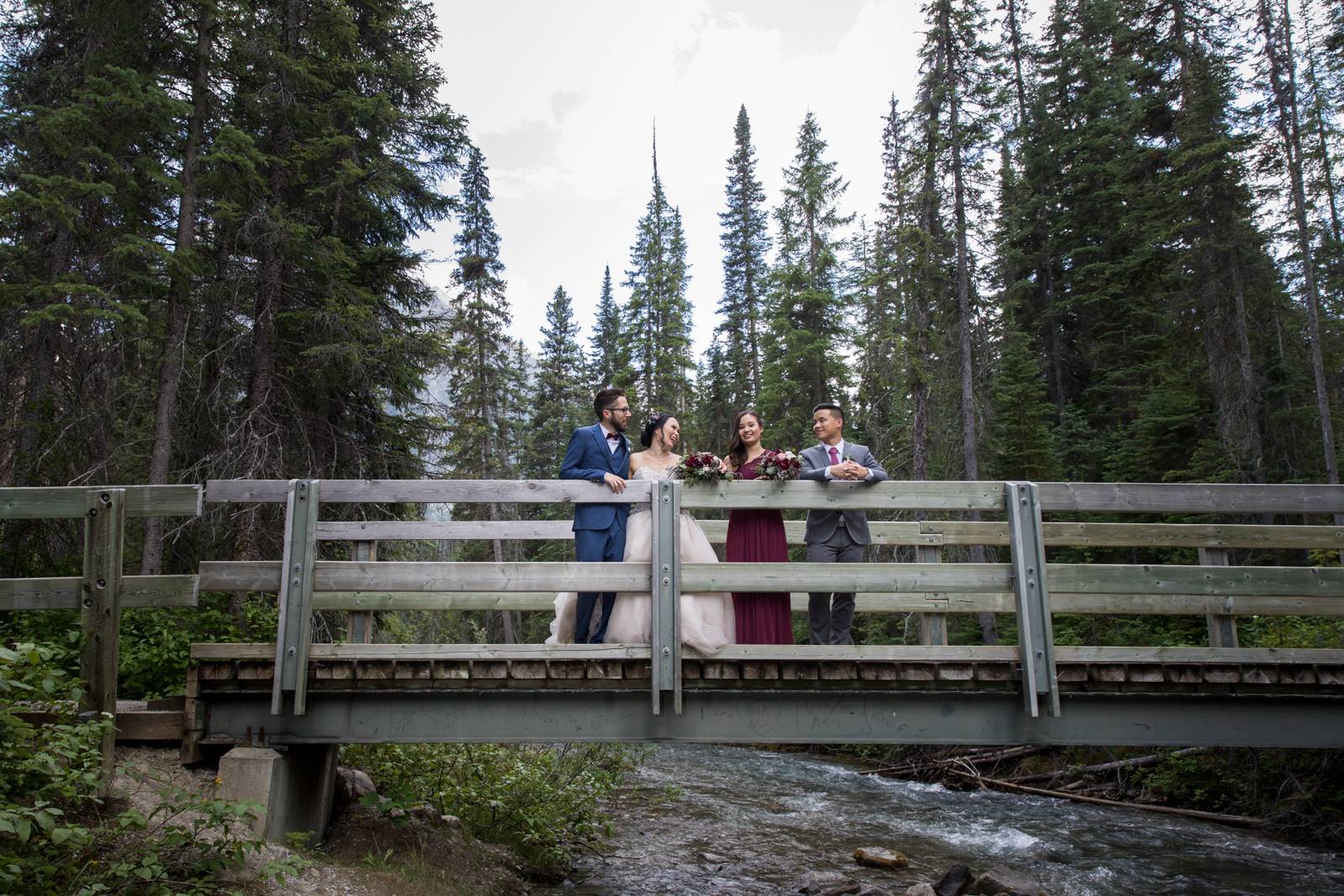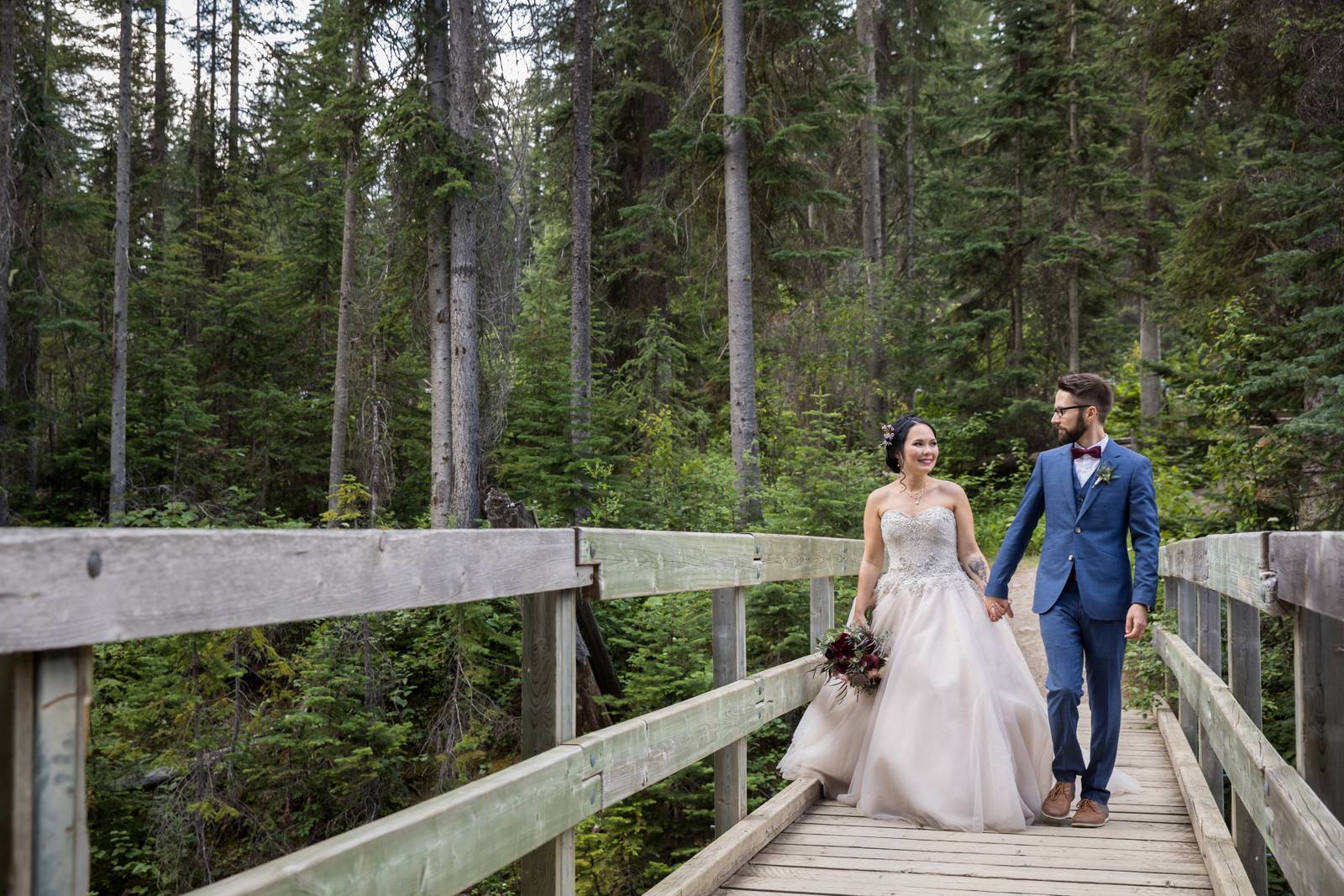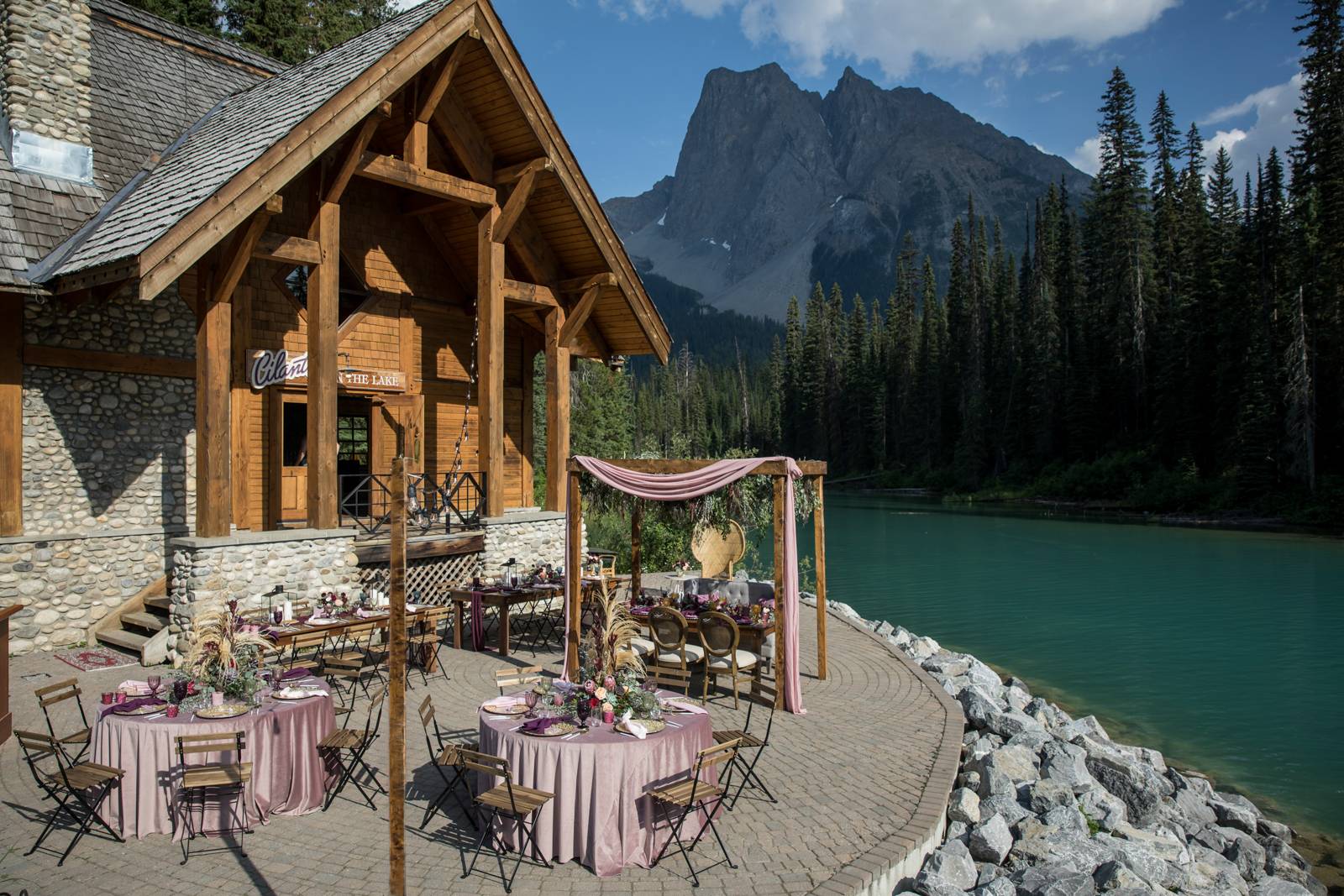 This decor for the outdoor reception was magical! I still can't believe that the weather was perfect and the bride and groom's vision came to life! This was the first time they had an outdoor reception by the Cilantro patio at Emerald Lake Lodge and I hope they do many more weddings like that.