Have you ever visited Emerald Lake Lodge in winter? This location is magical and a real life winter wonderland! I love everything about winter elopements in the Canadian Rockies!
If you are brave enough, you can have an outdoor ceremony surrounded my mountains and snow covered trees! If you prefer staying warm to share your vows you can get married inside their beautiful lodge.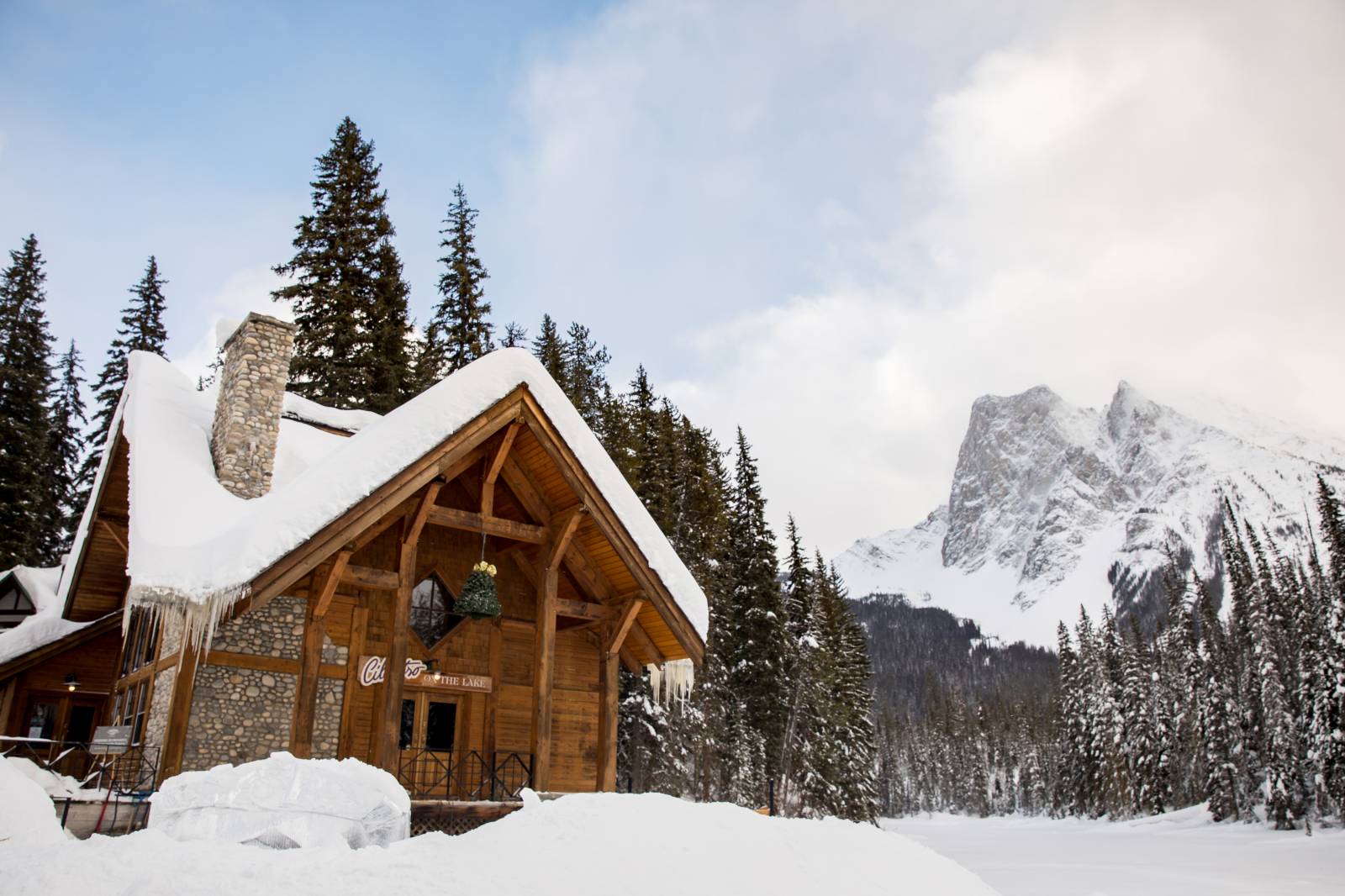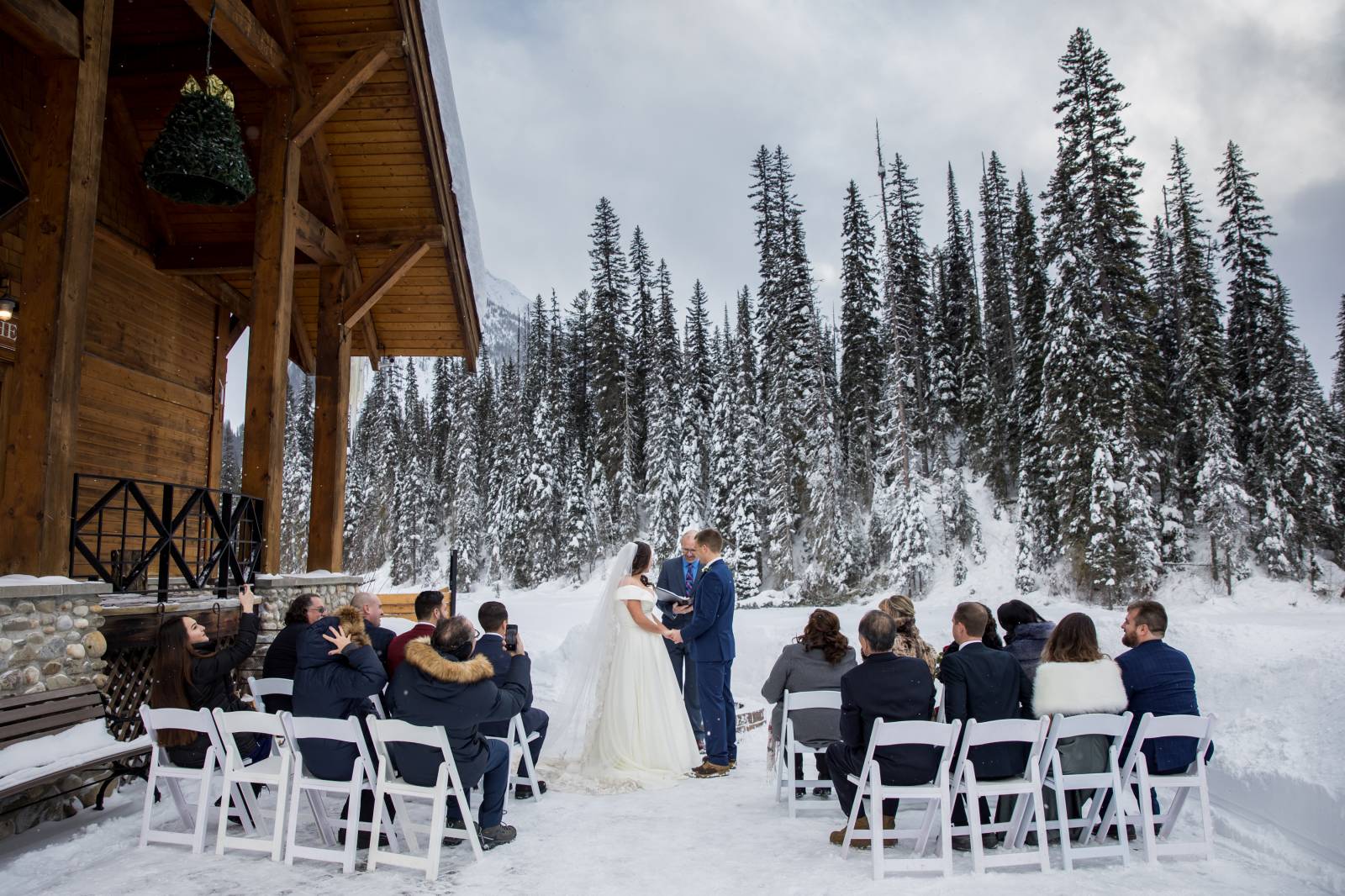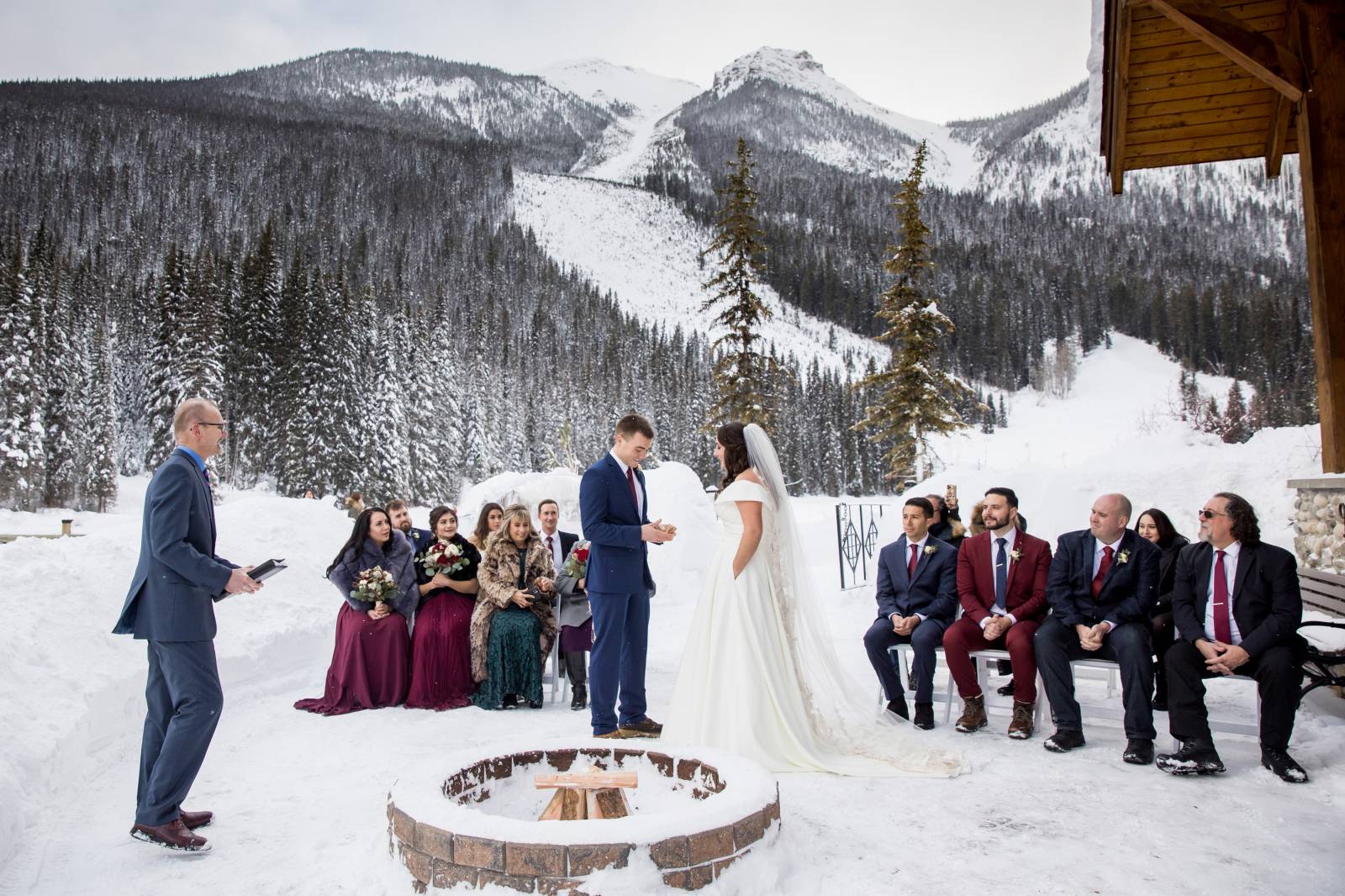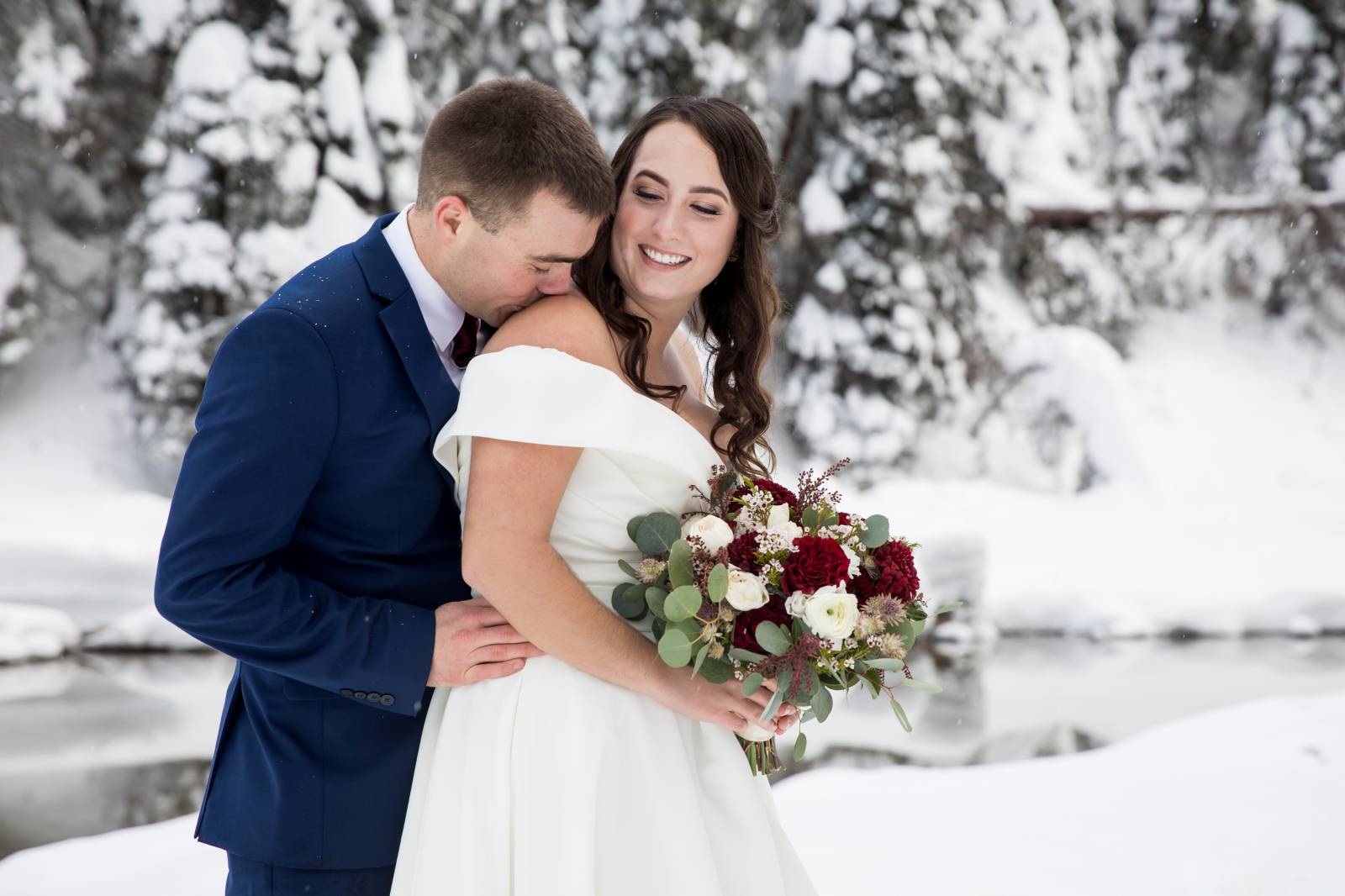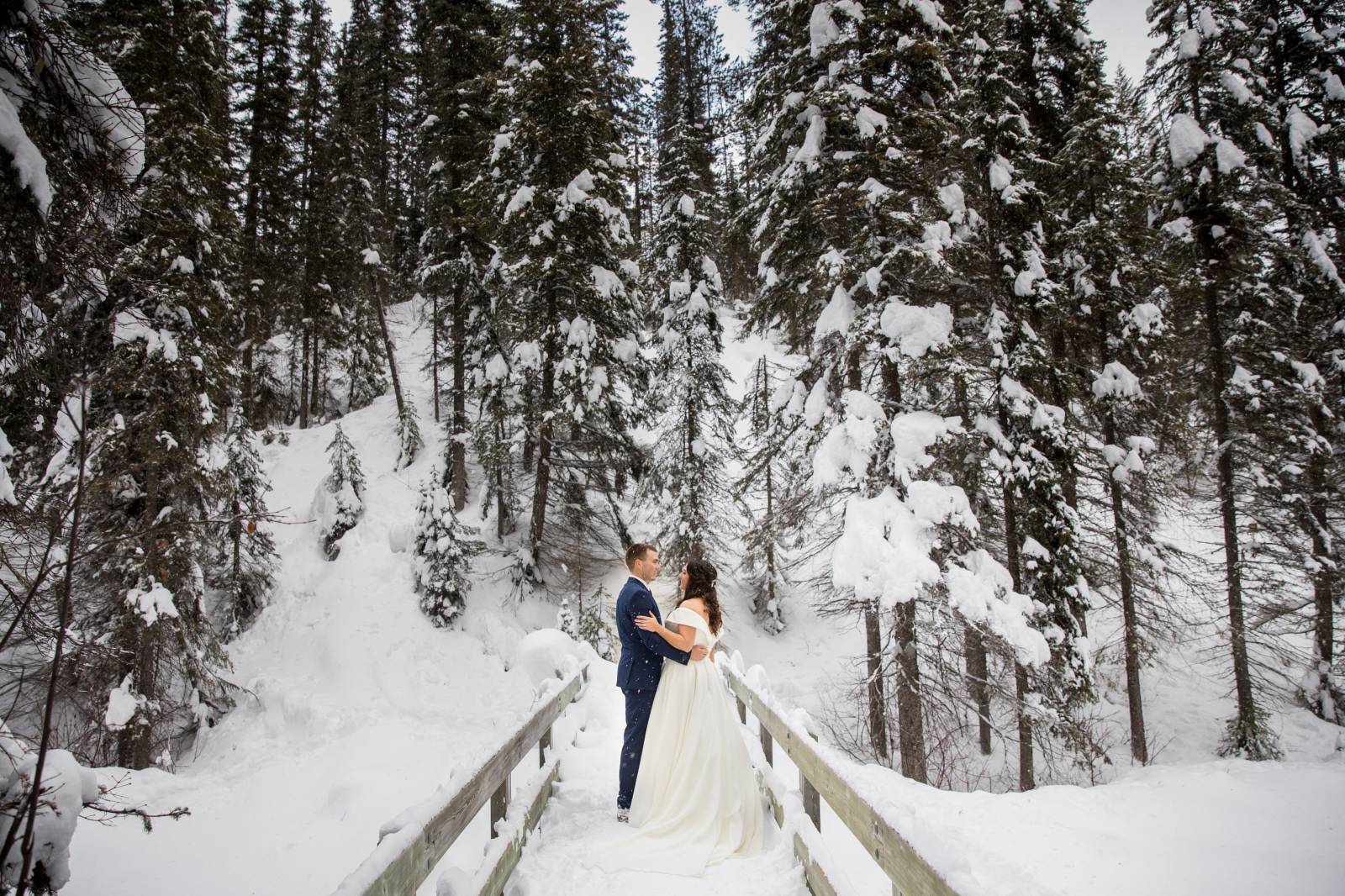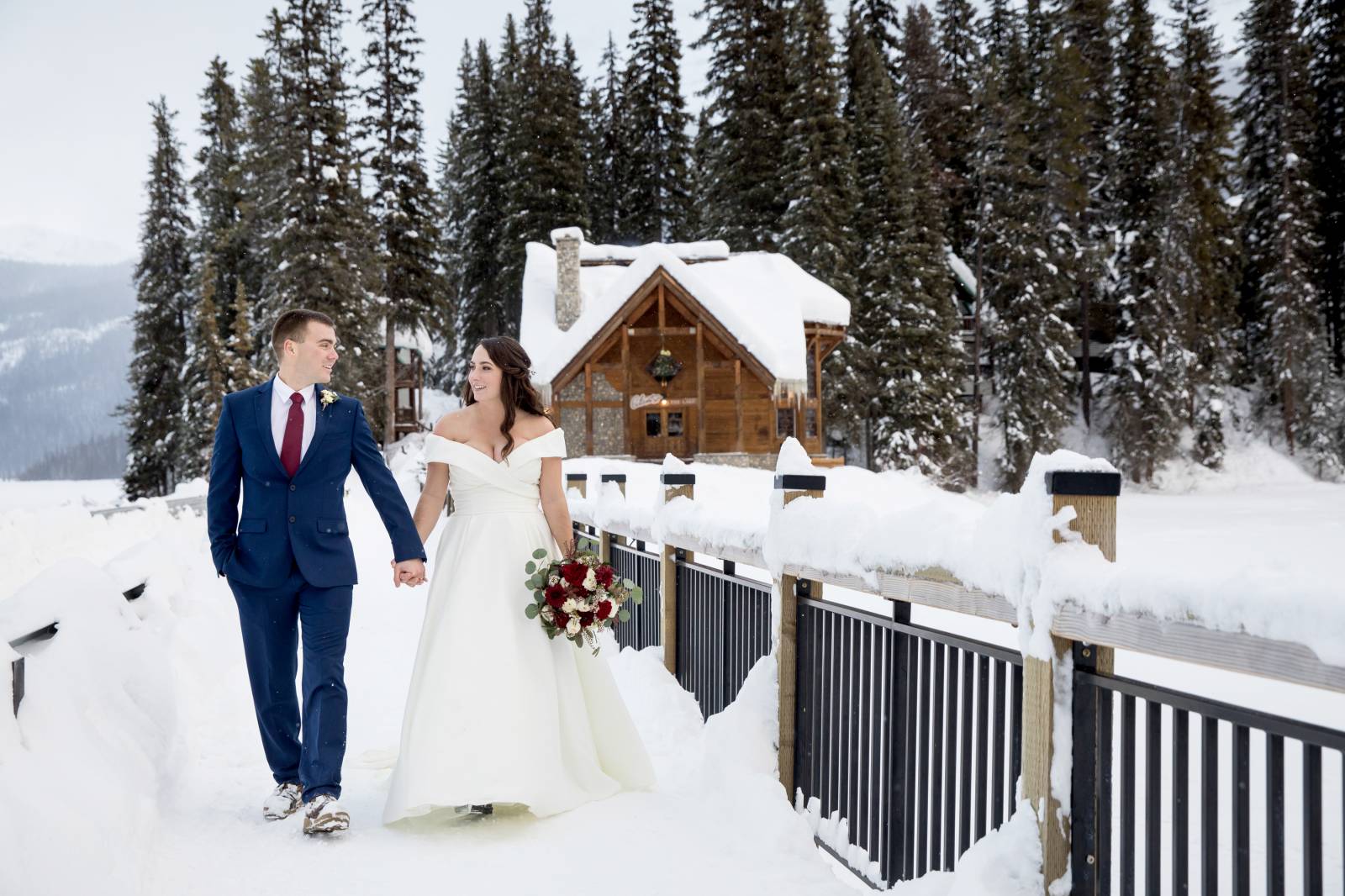 The Cilantro at Emerald Lake Lodge is a beautiful venue for a rustic reception. They have a beautiful fireplace to create a cozy ambiance. I love the high ceilings, wood beams and the moose head creates a unique Canadian touch!