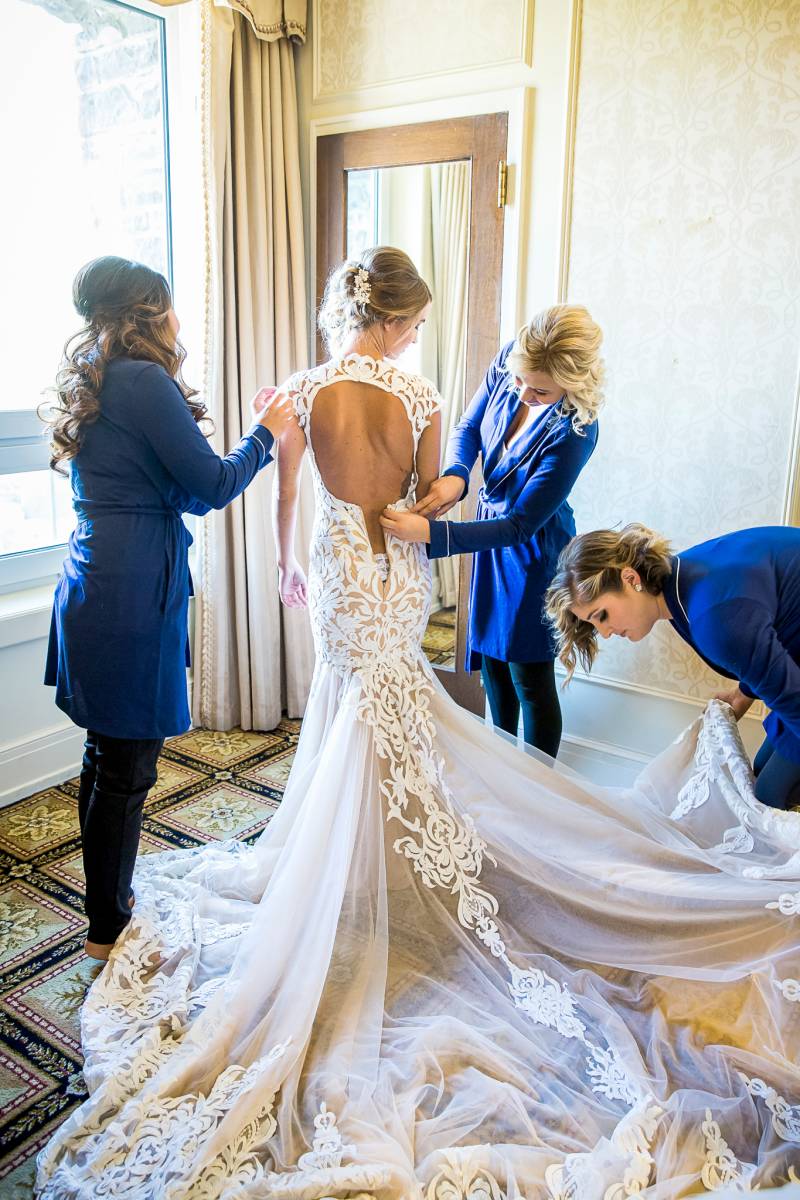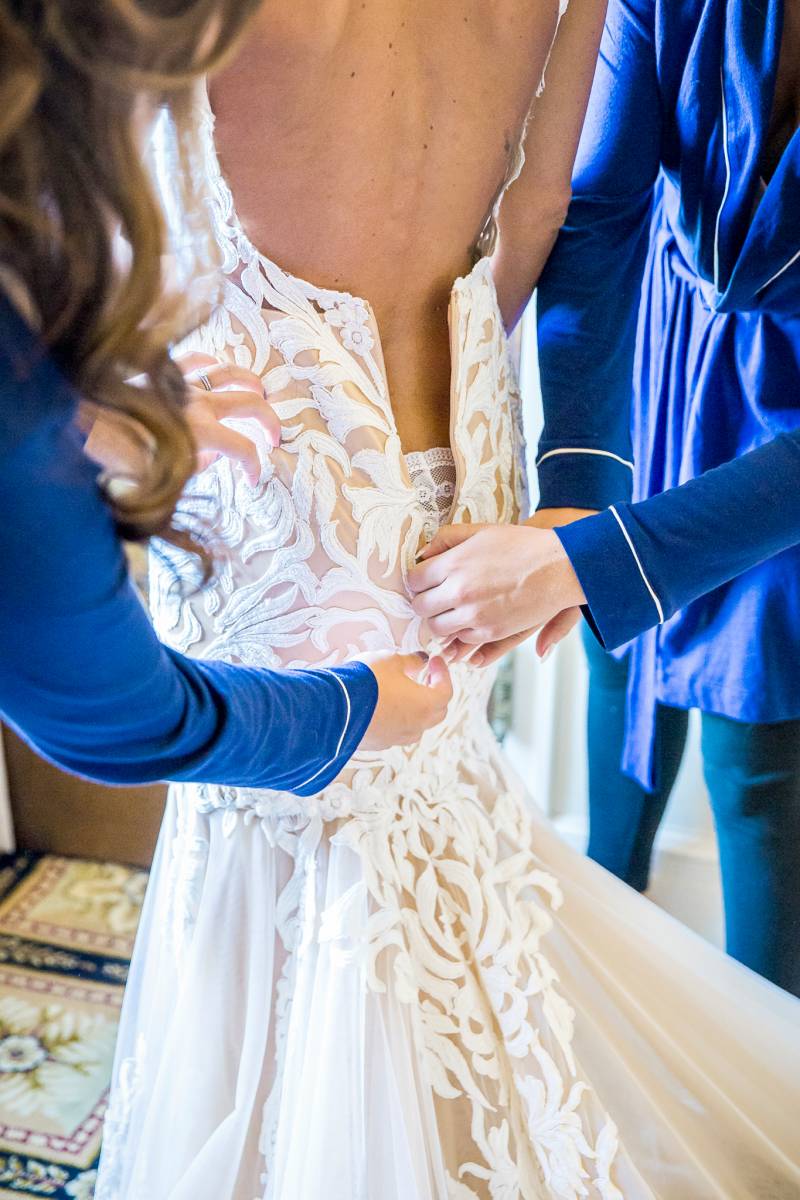 Sorry was a gorgeous bride and her hair and make-up done by Mountain Beauties looked great!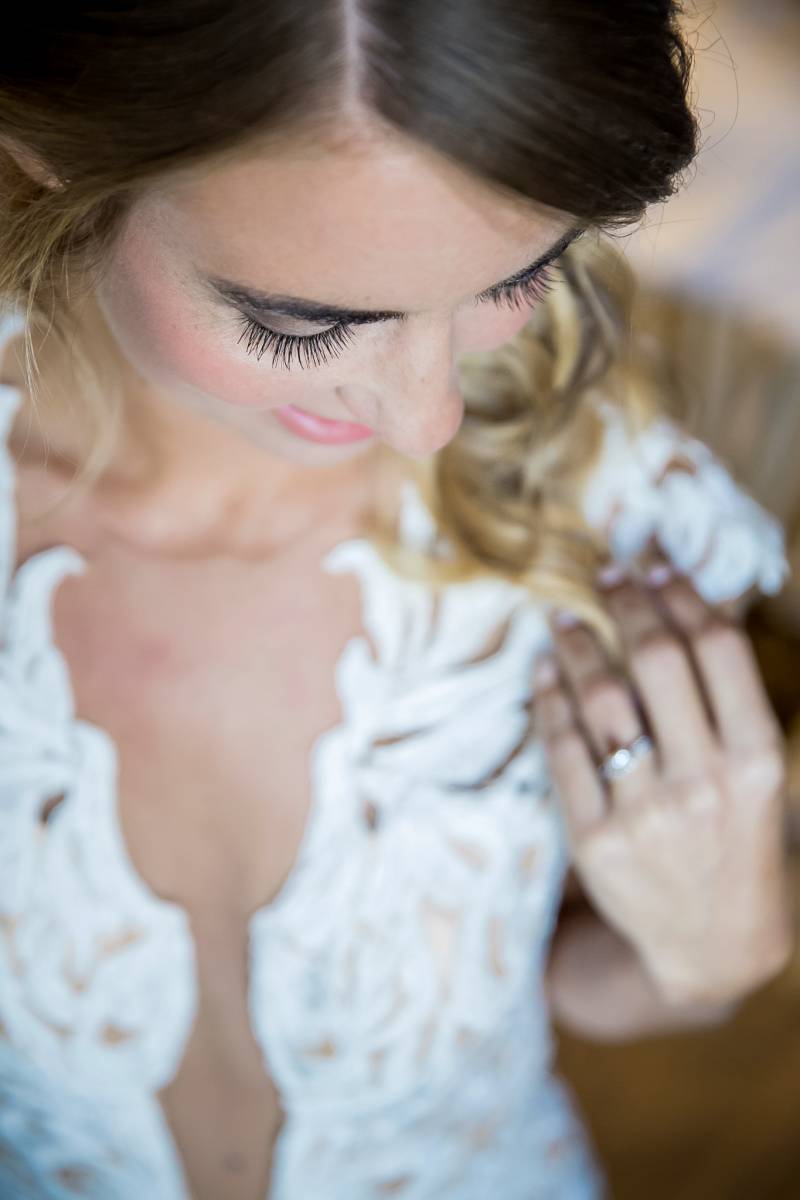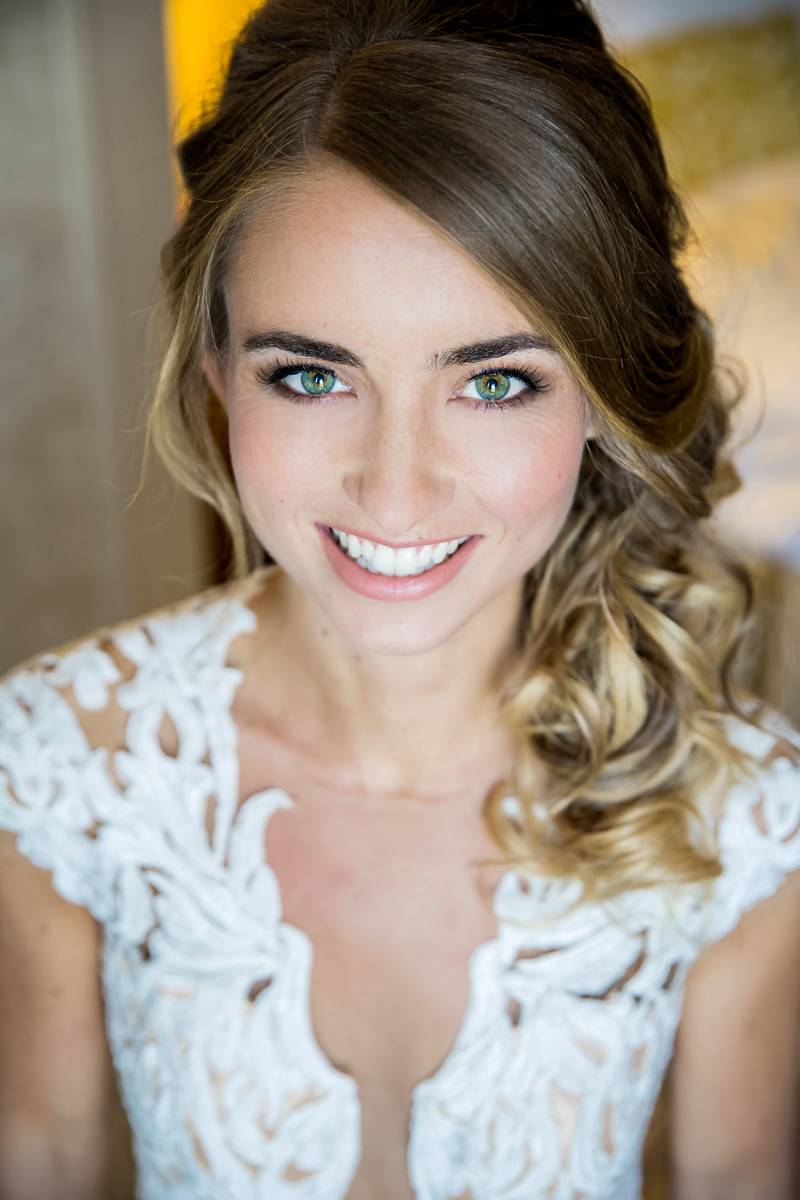 Since they had a late afternoon ceremony, they decided to do a first look which turned out to be one of their favourite moments of the day! They were so excited to see each other!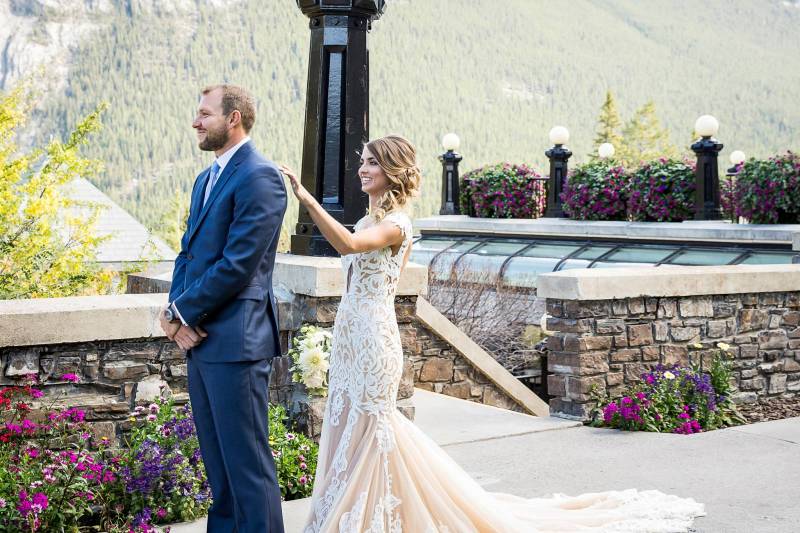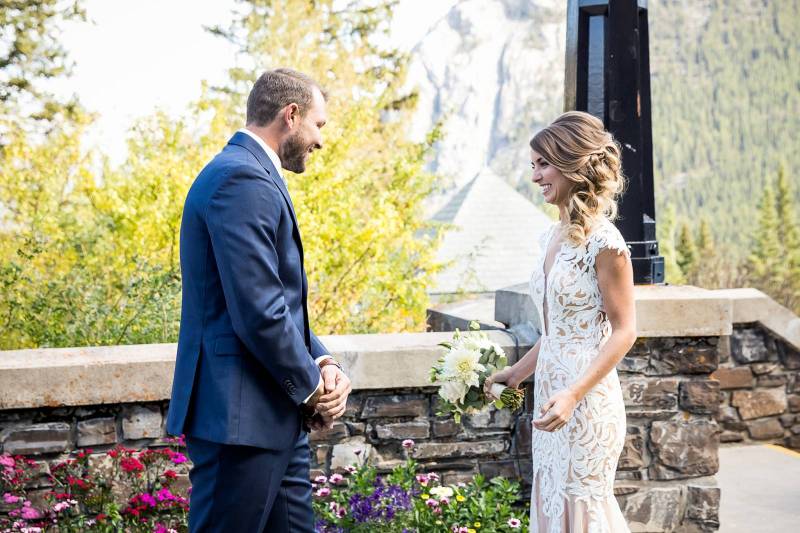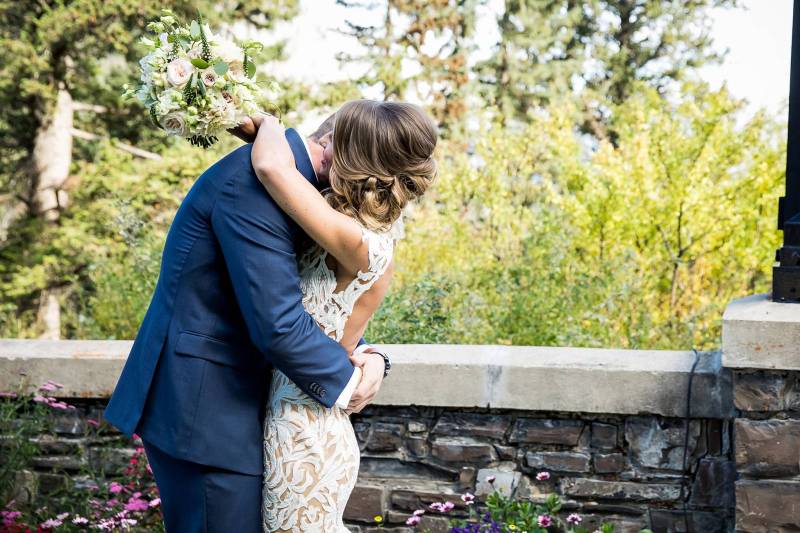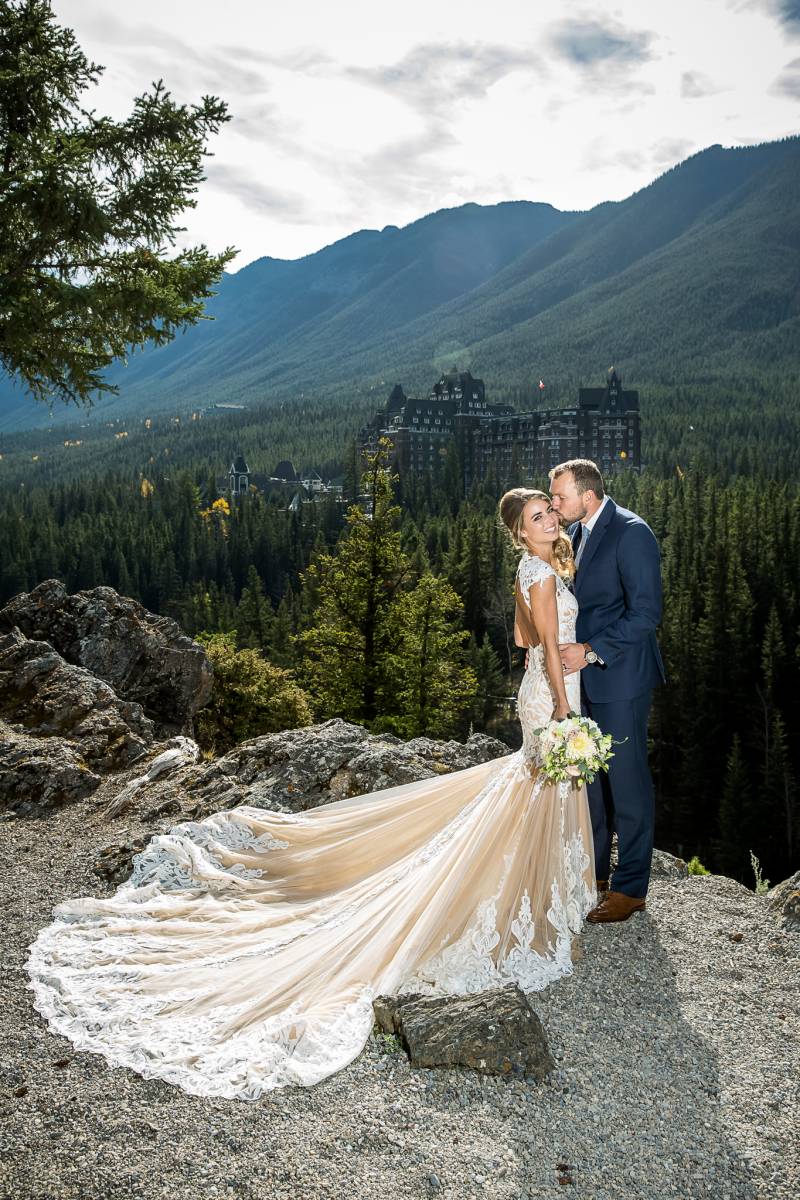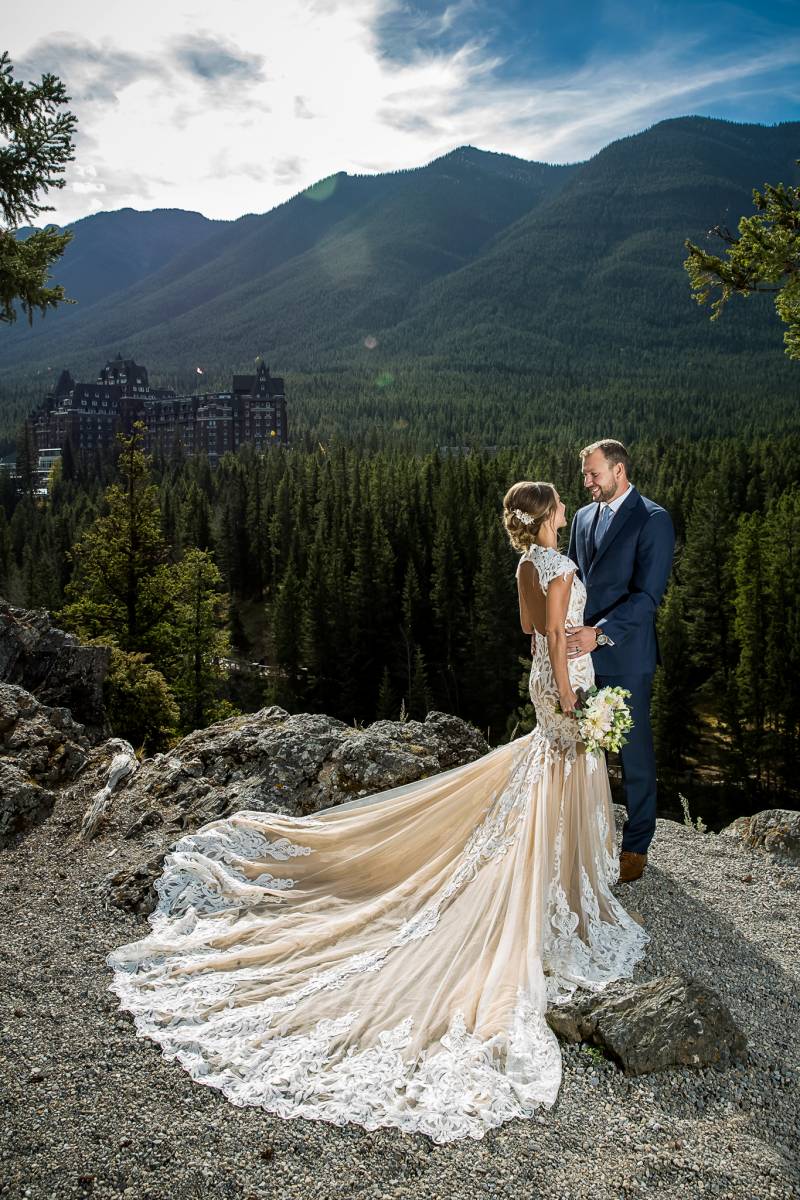 Since they were staying at the Fairmont Banff Springs Hotel, we had to stop at Surprise Corner for a few photos with this iconic hotel in the background!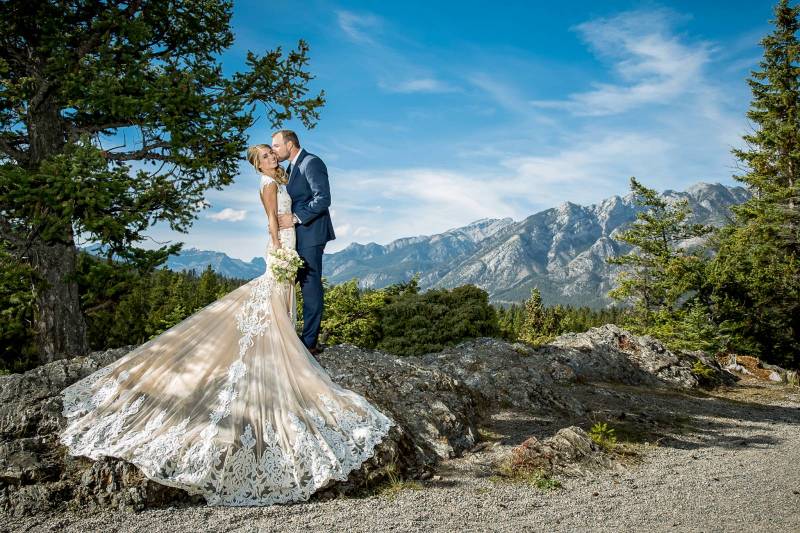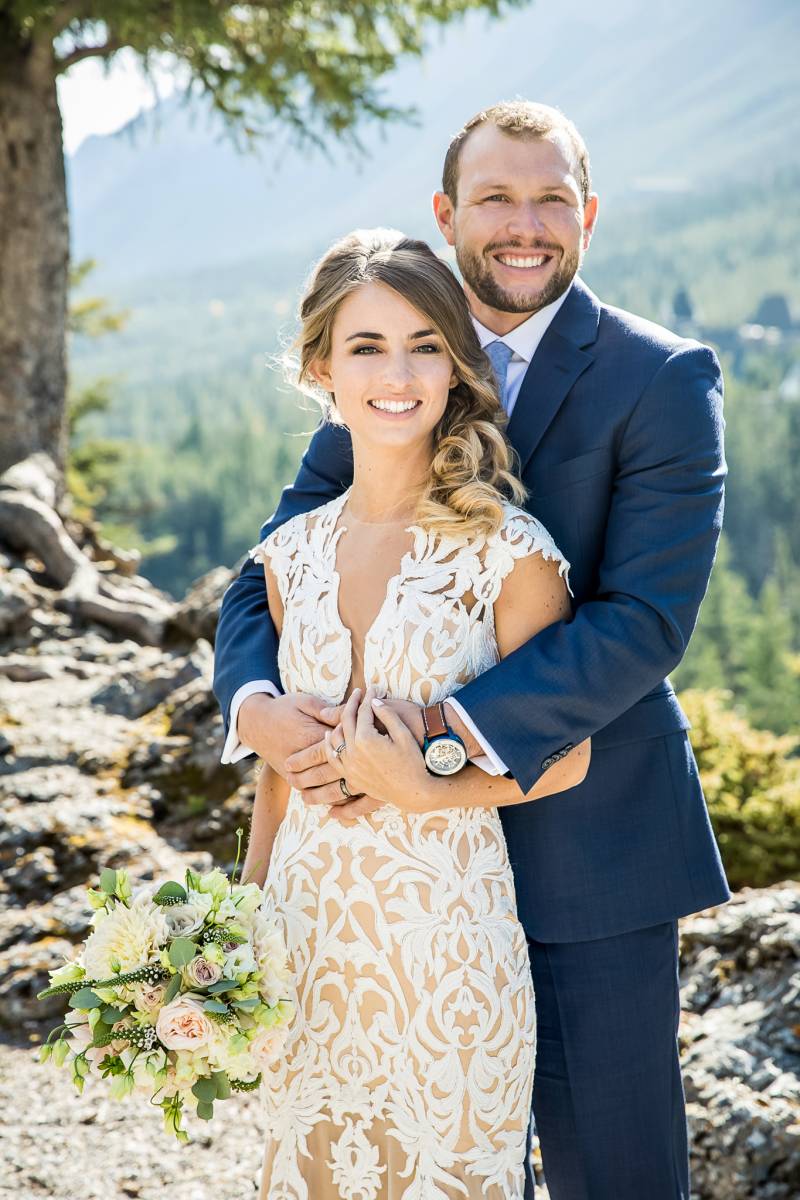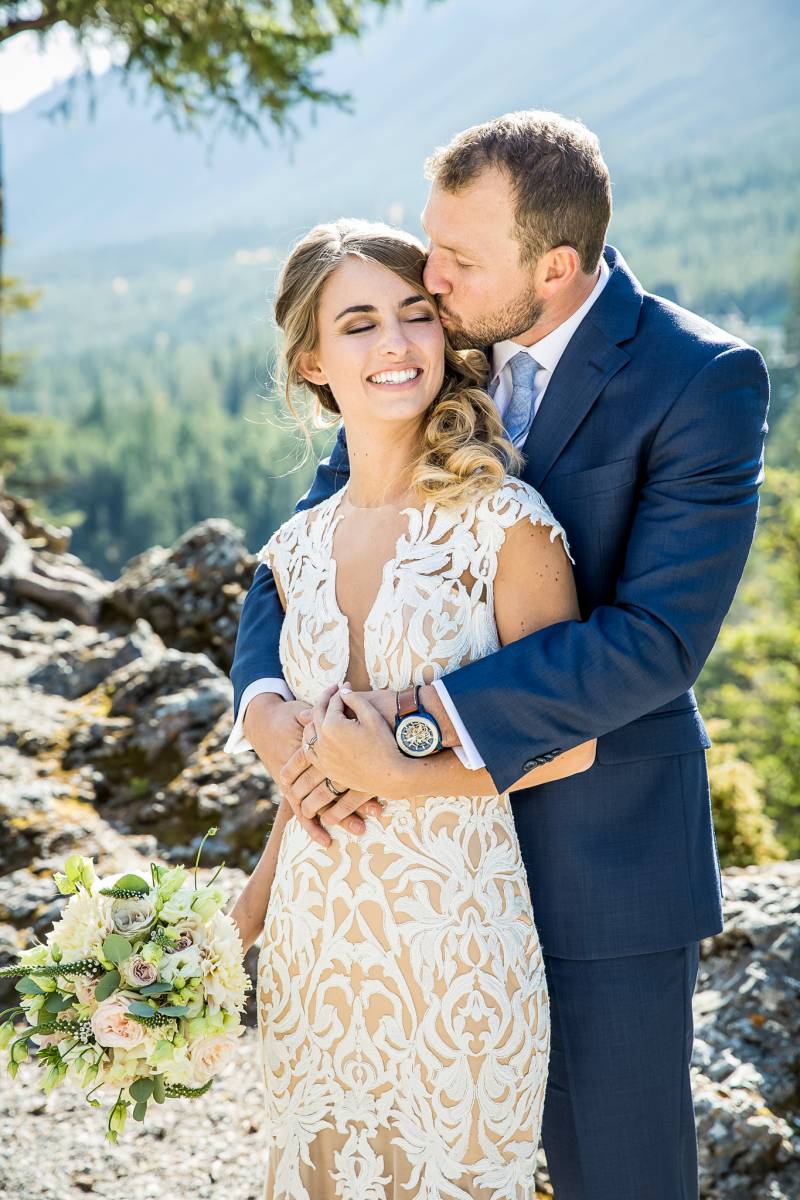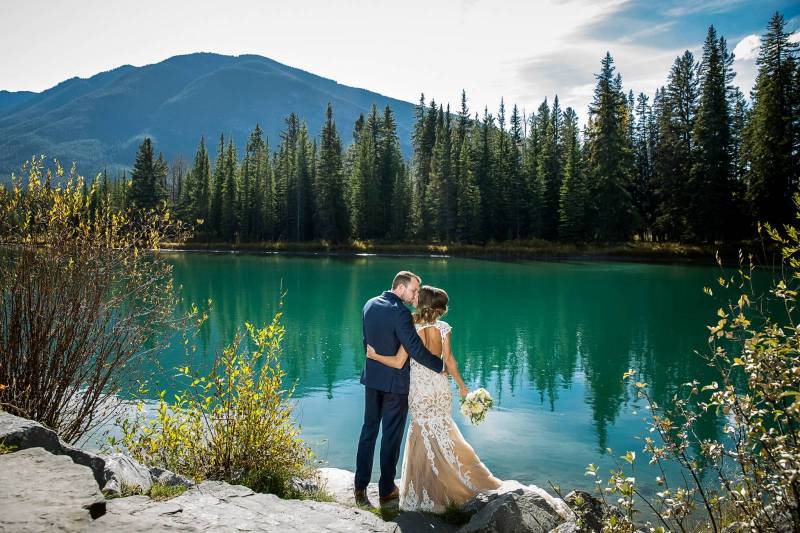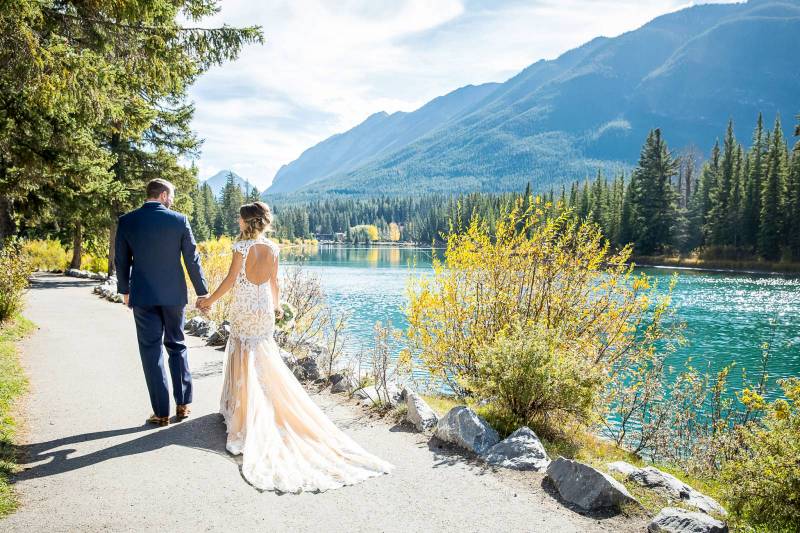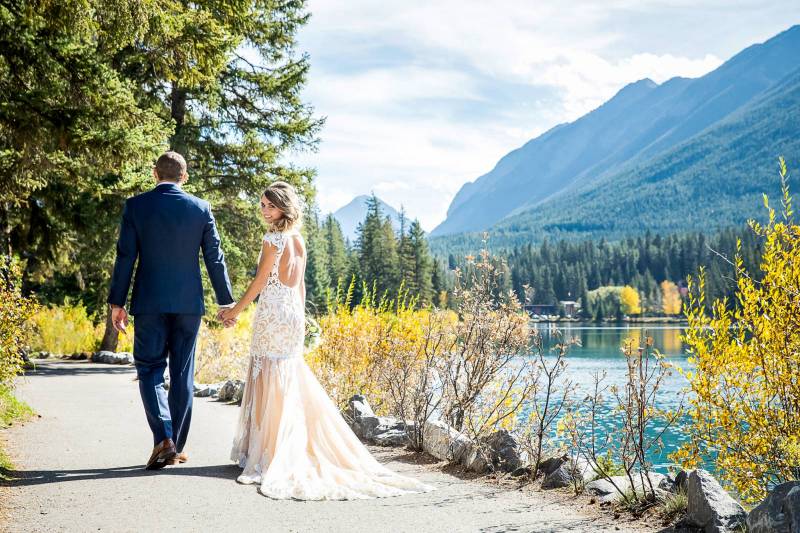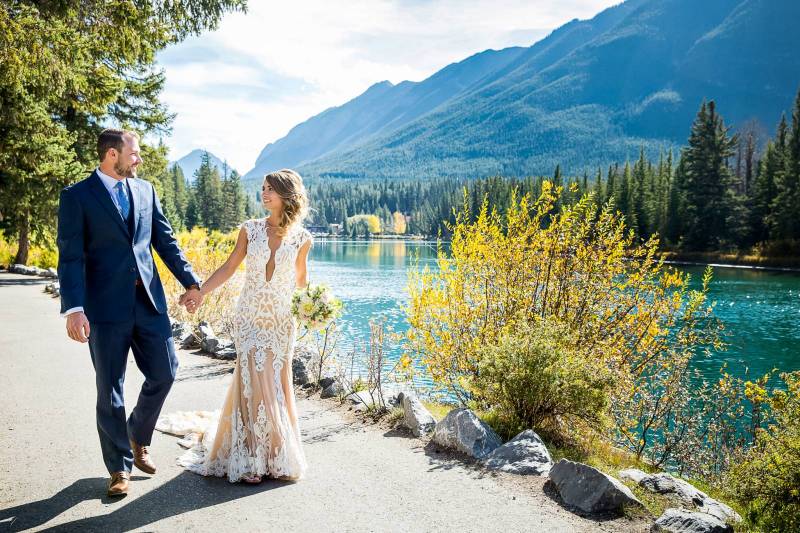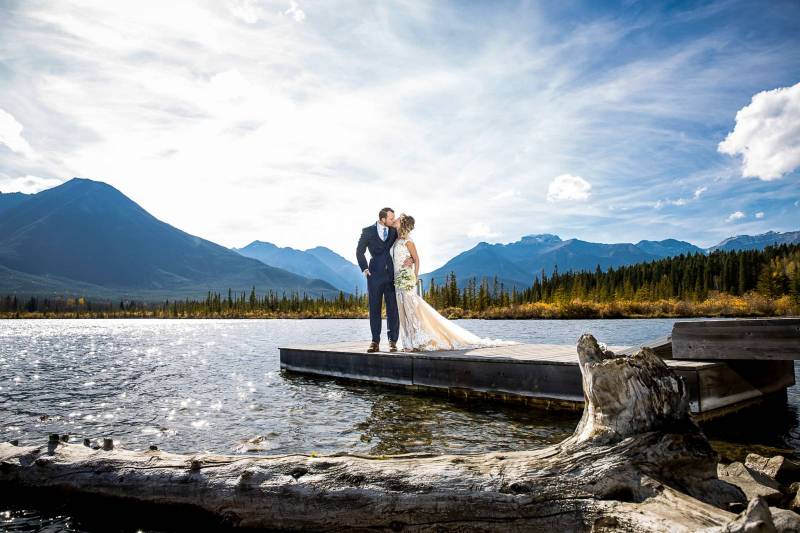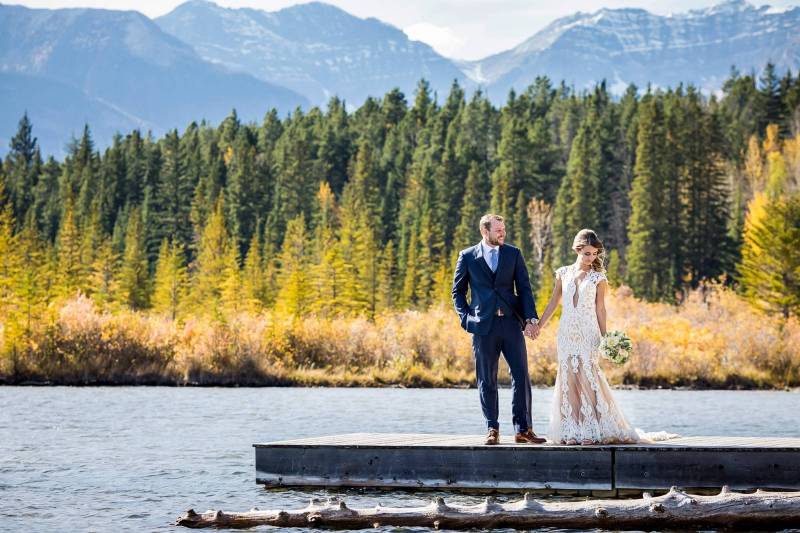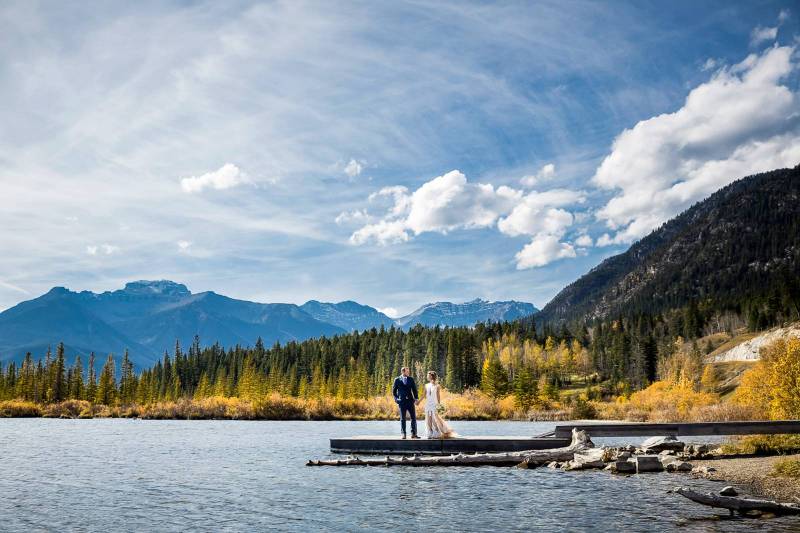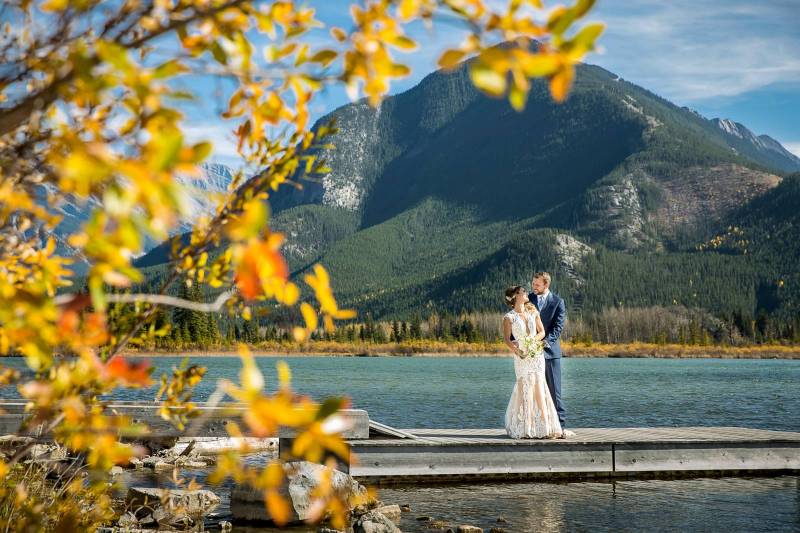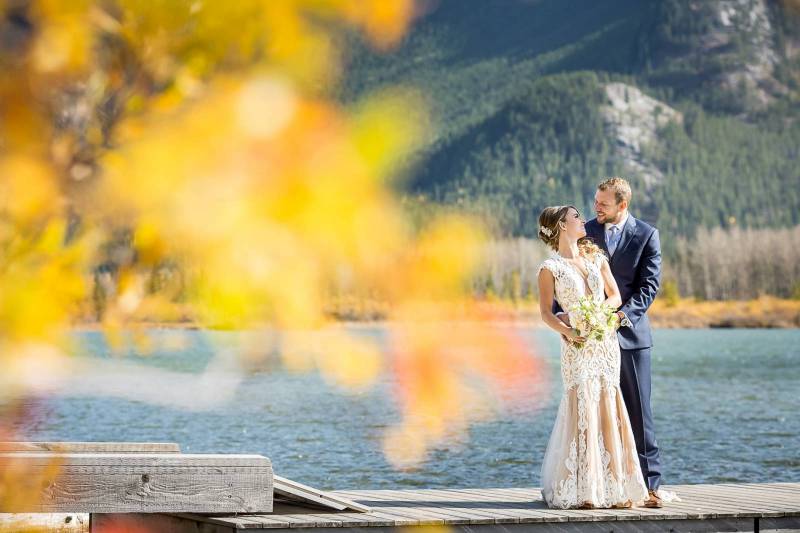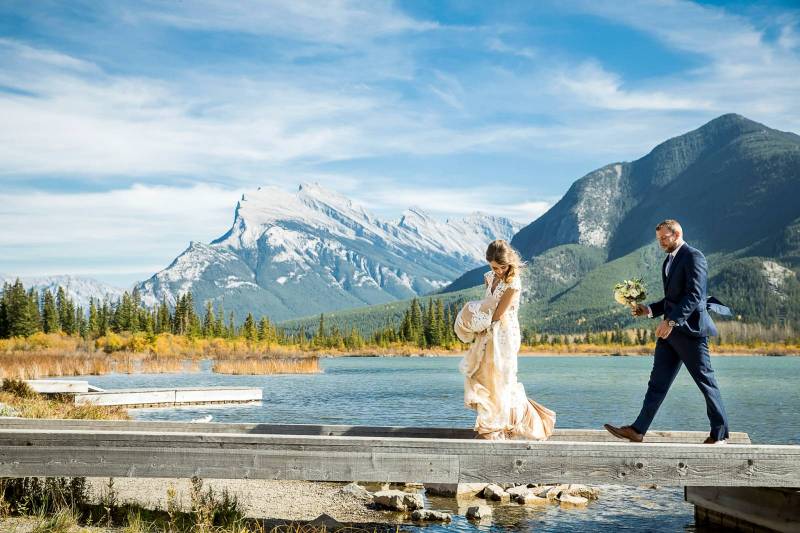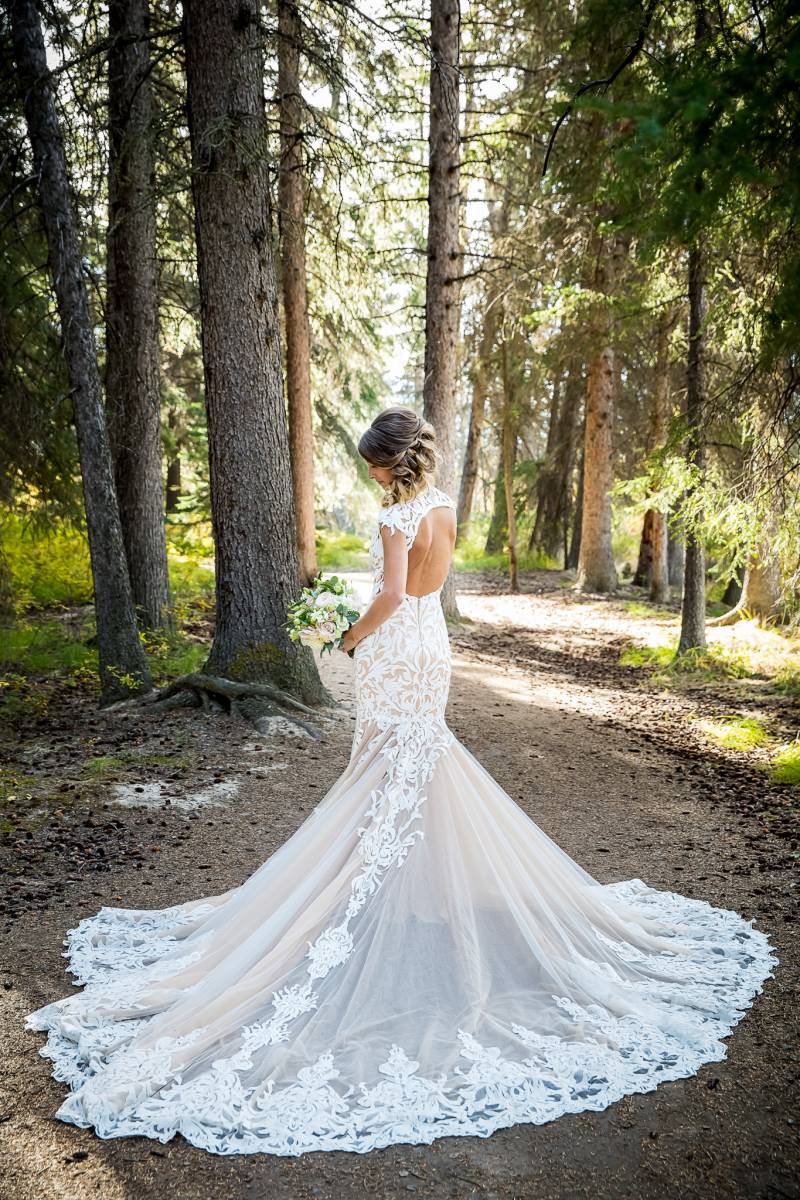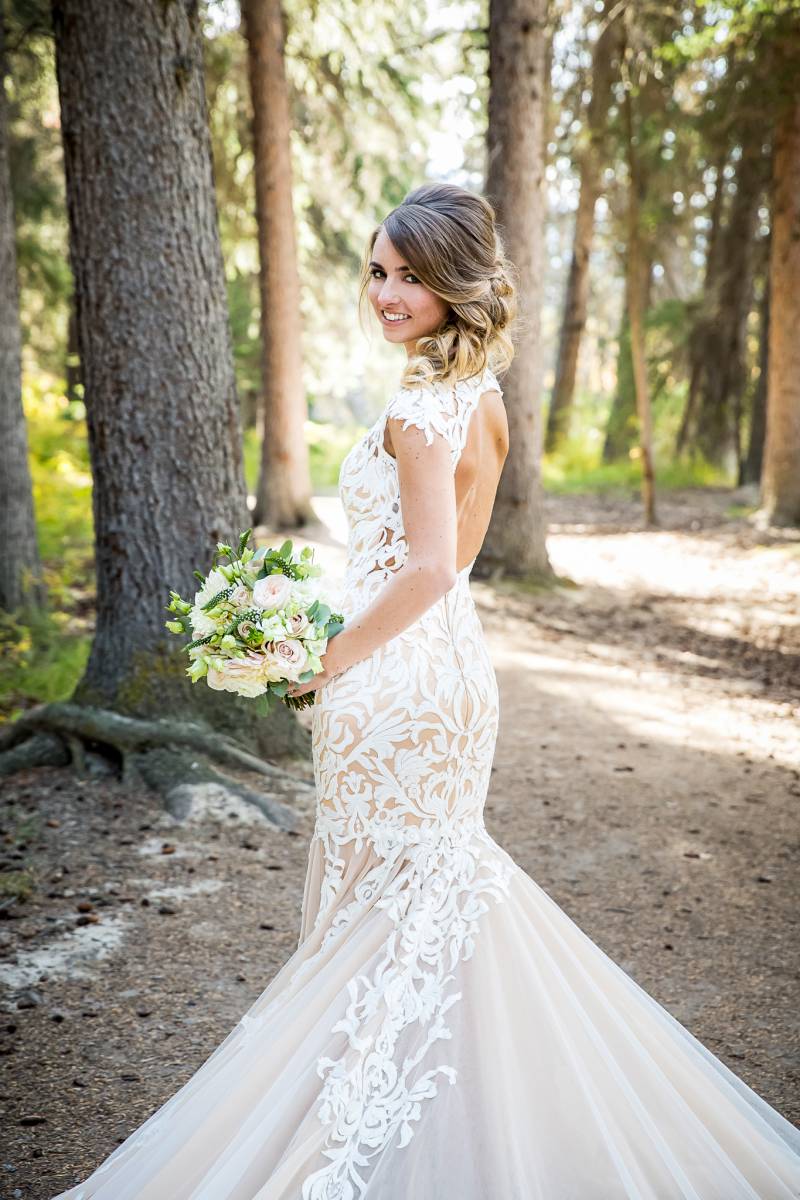 The bride was wearing a beautiful Calla Blanche dress! It was definitely one of my favourite wedding dress to photograph in 2016!!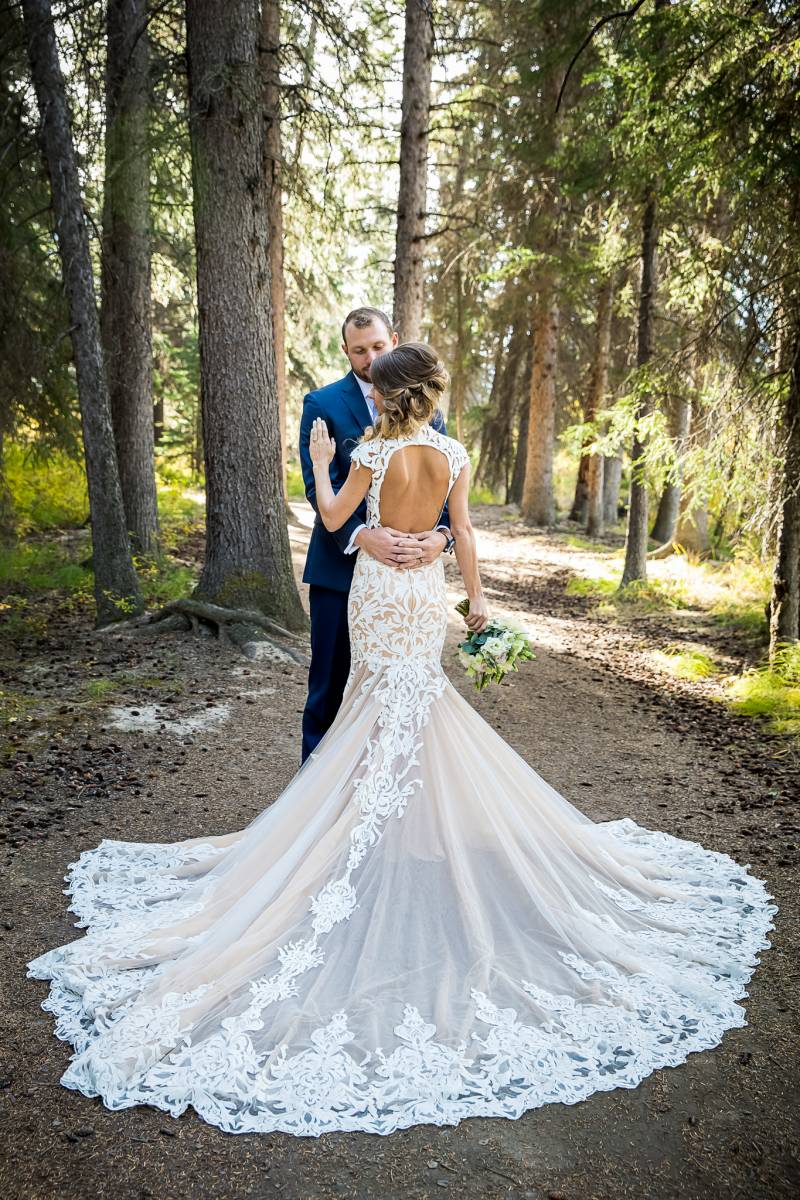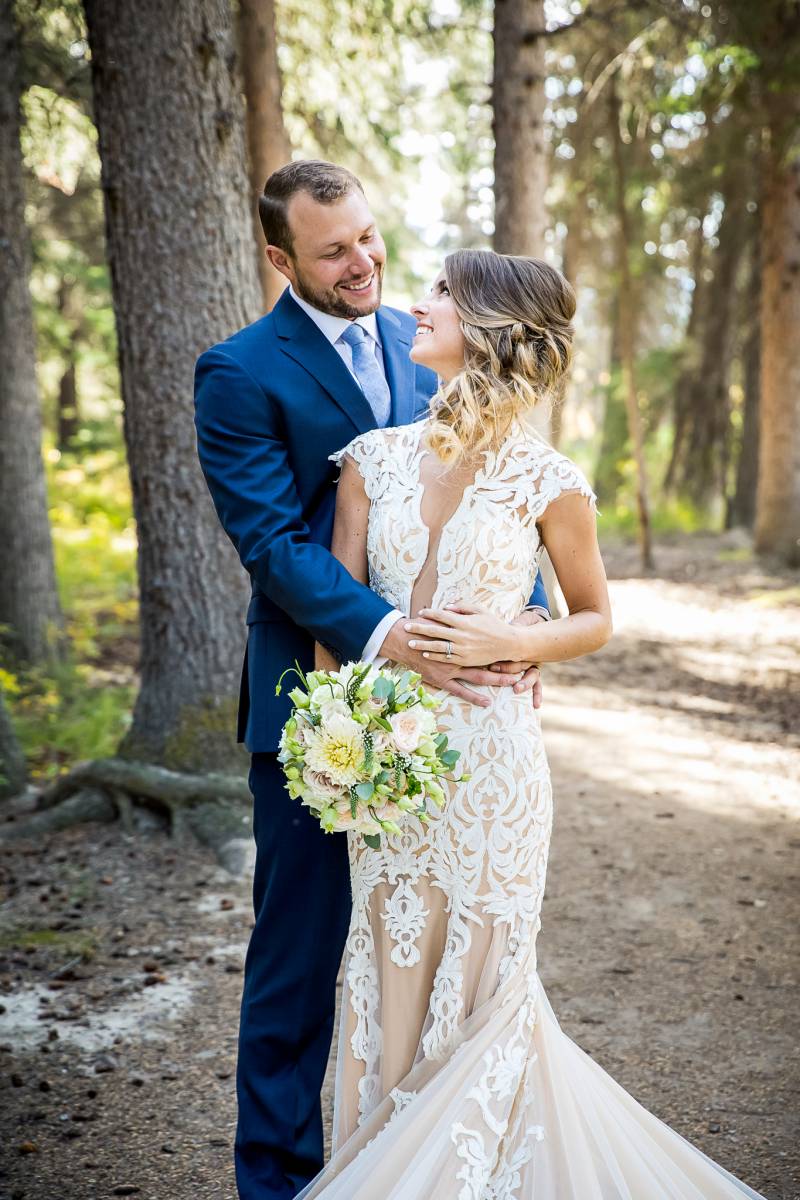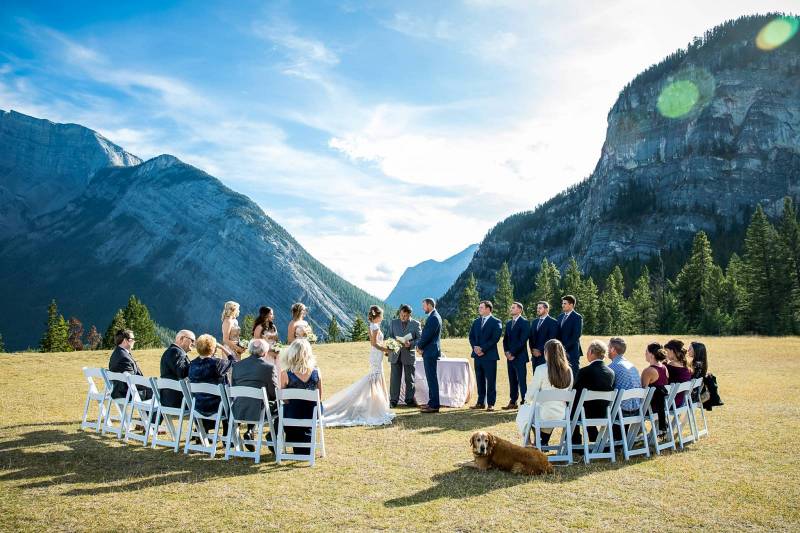 If you are looking for the perfect outdoor location to have your wedding ceremony, I recommend Tunnel Mountain Reservoir! It's surrounded by mountains and it's away from the tourists crowds!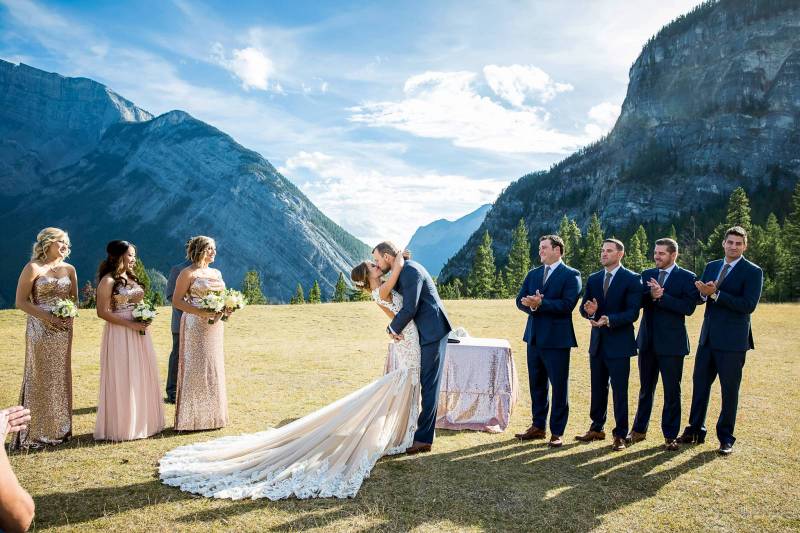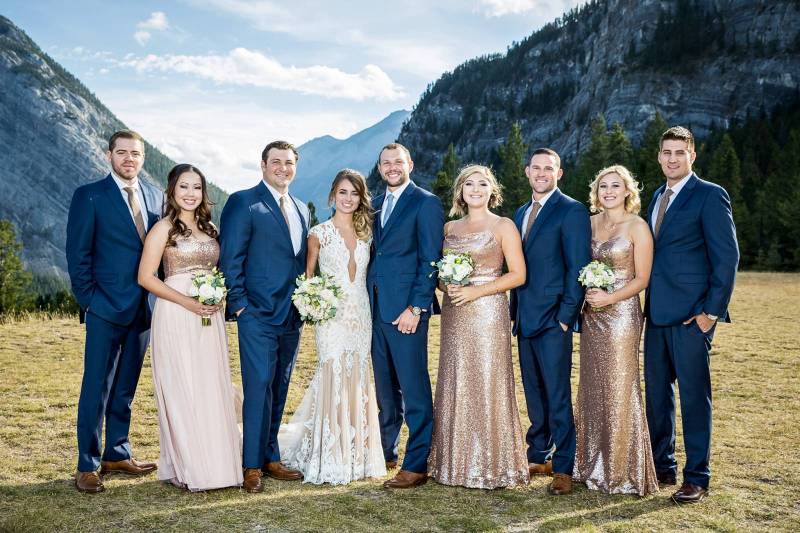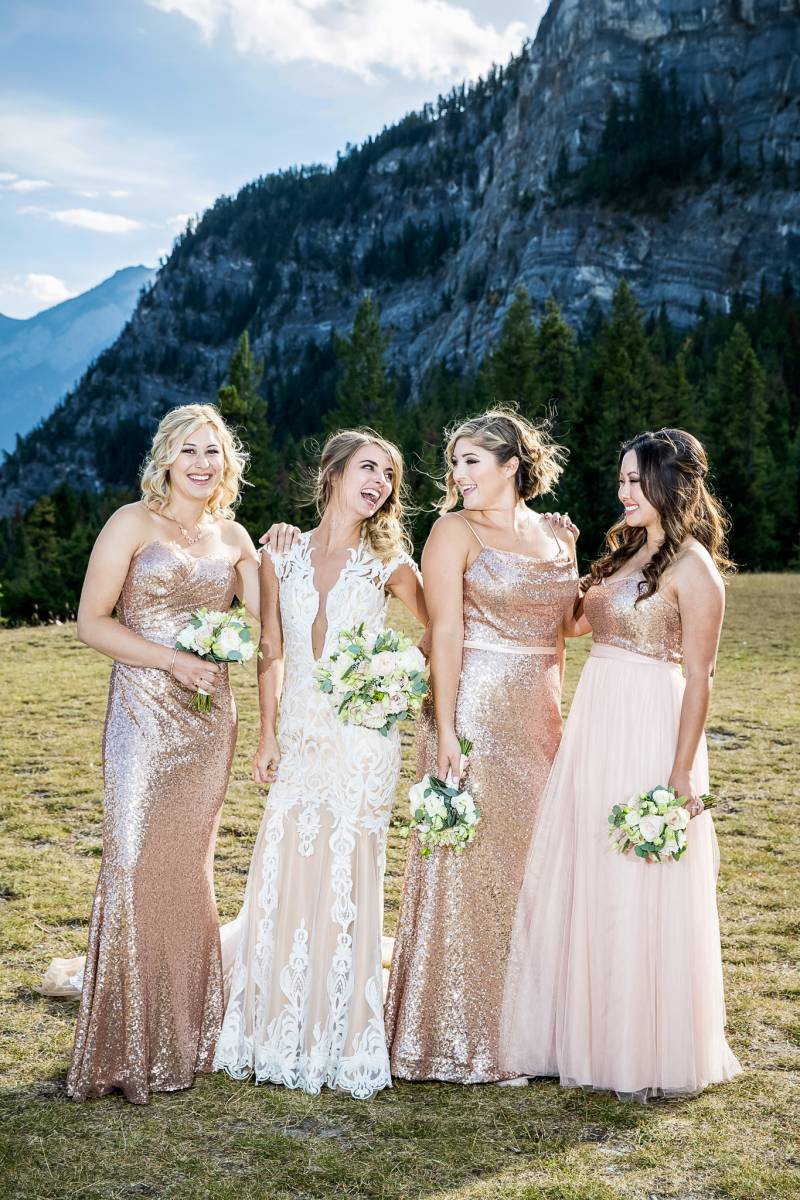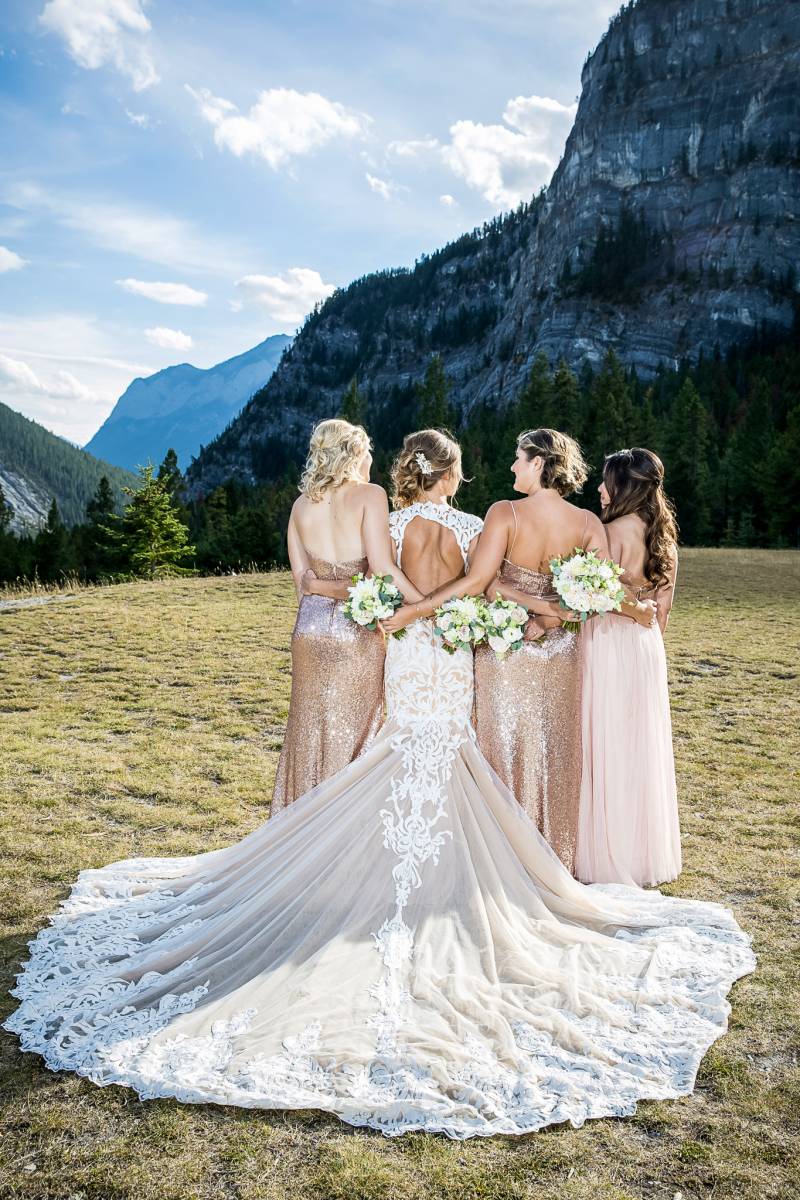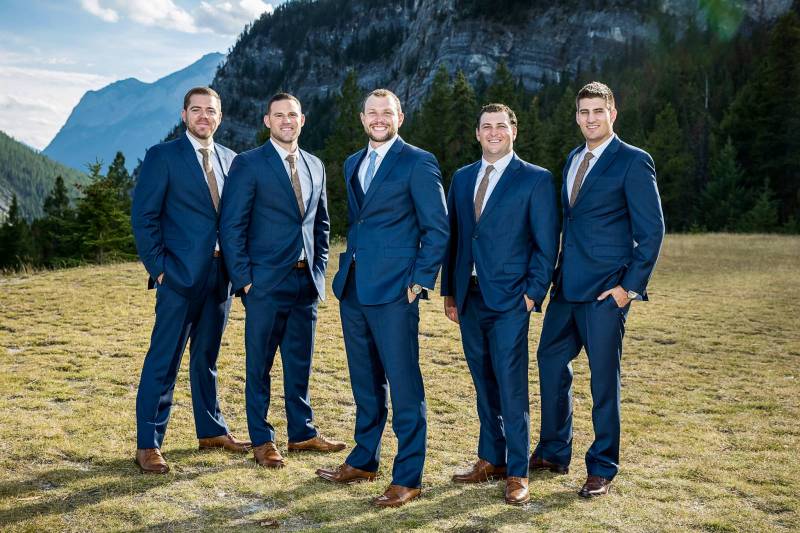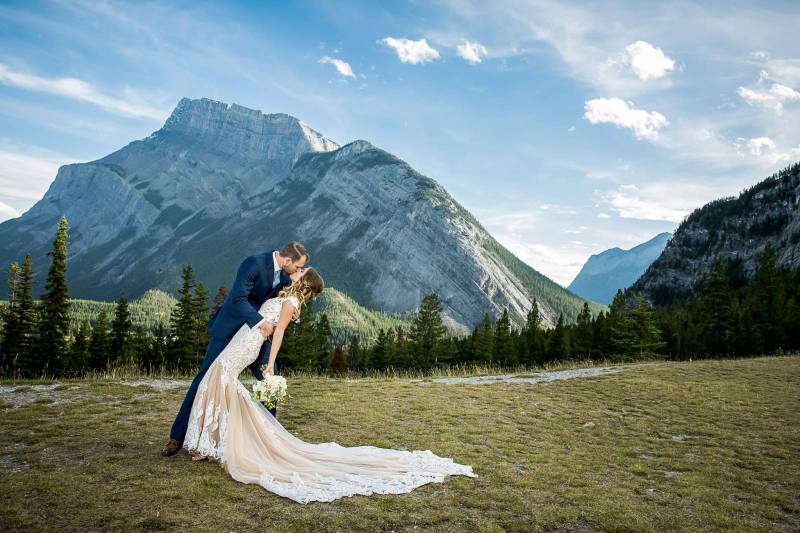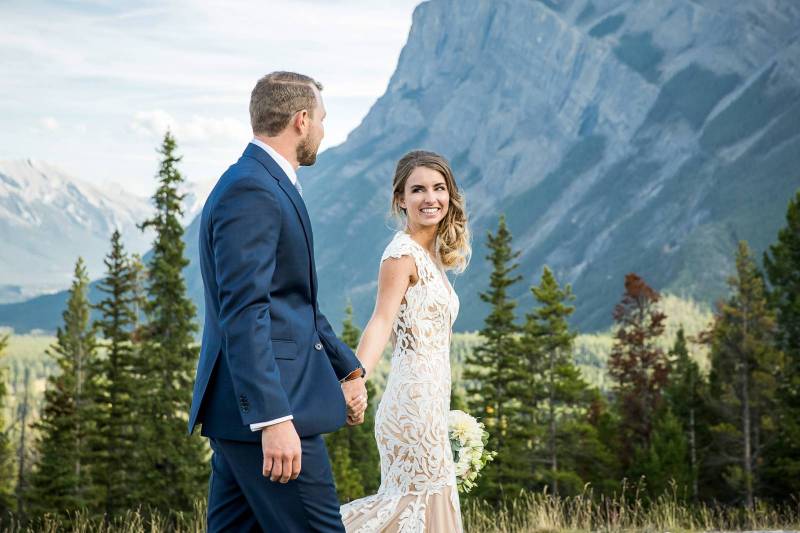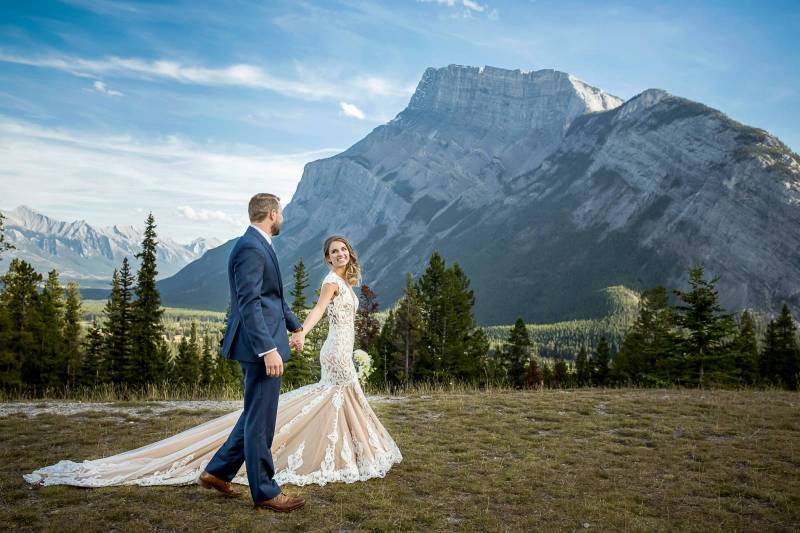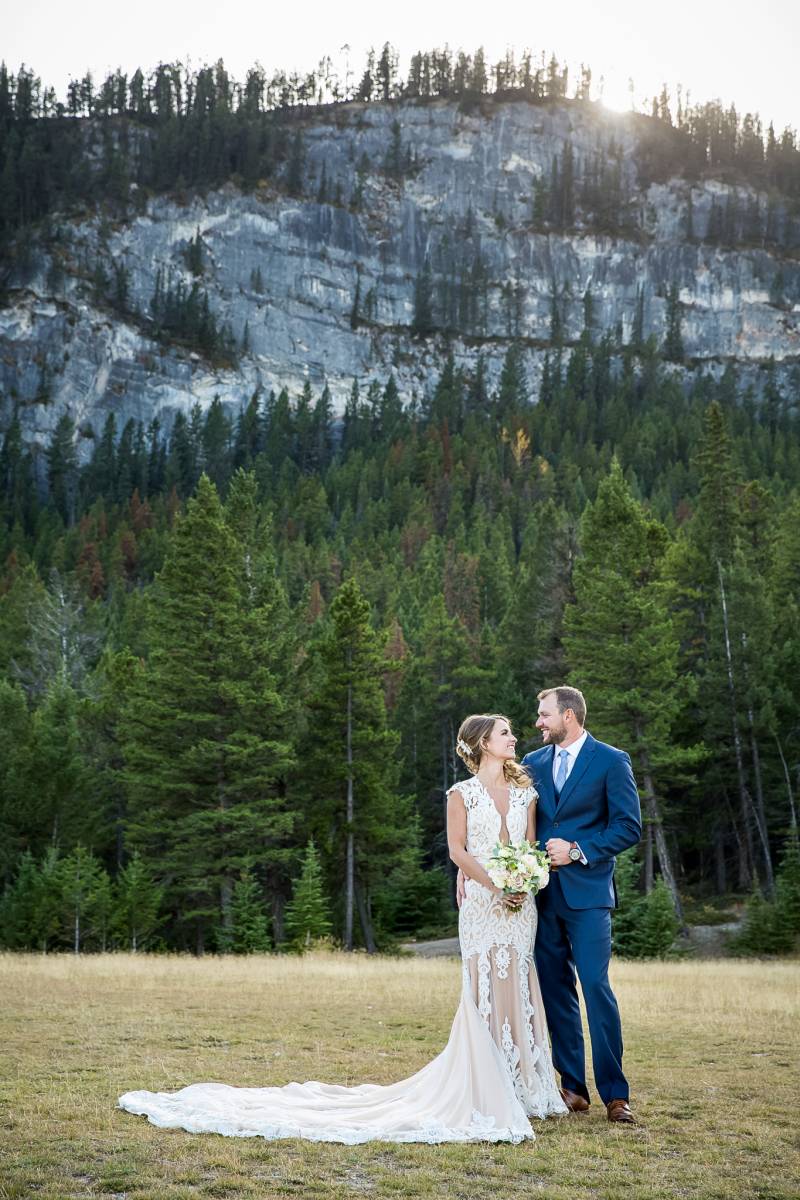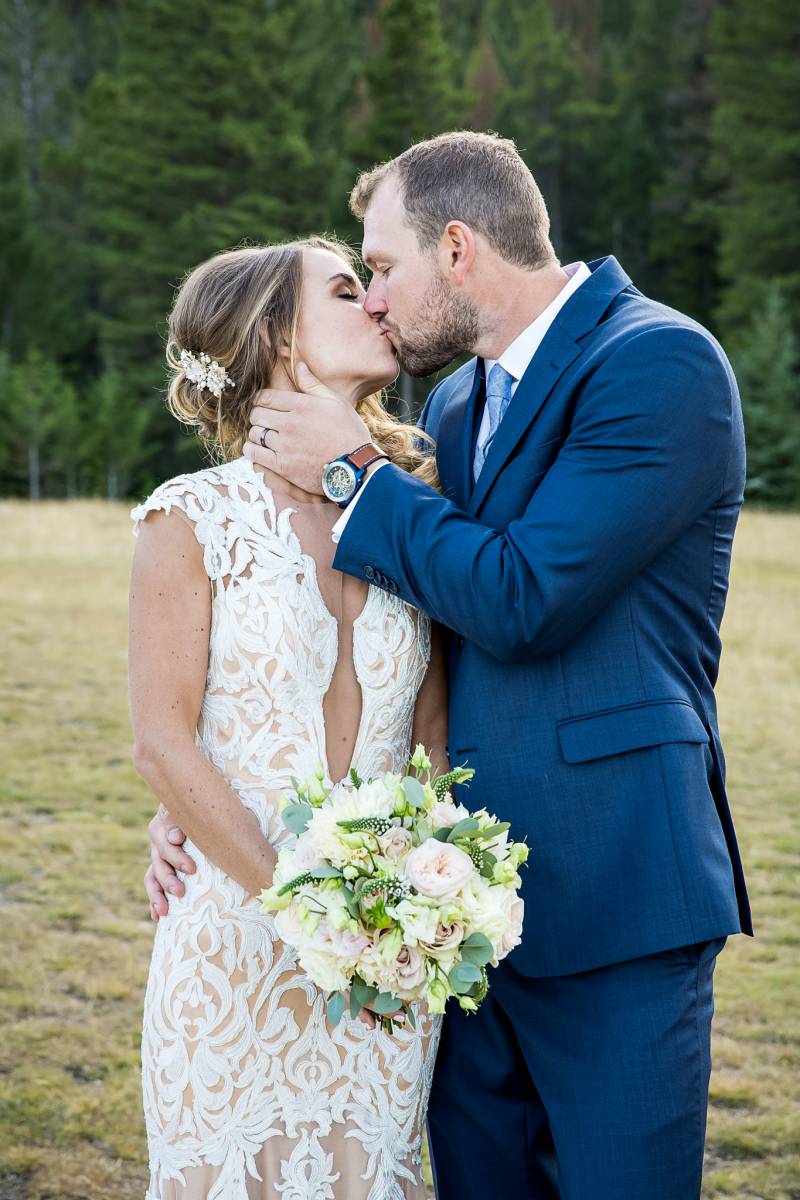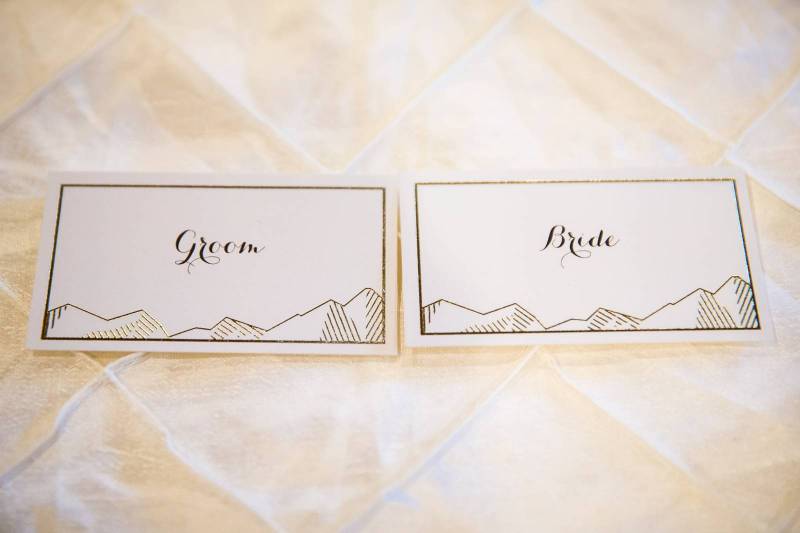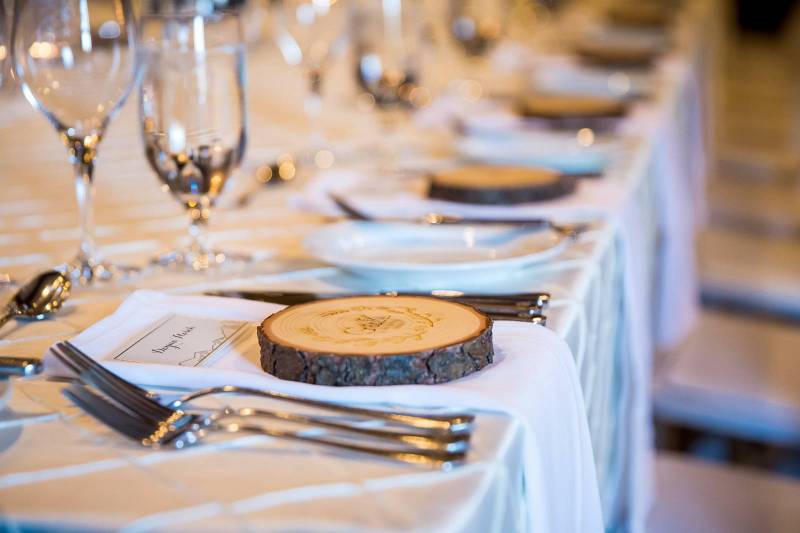 If you are having a small wedding reception, the Norquay room at the Fairmont Banff Springs Hotel is perfect !
The Fairmont Banff Sprinfs Hotel is a great location for a mountain wedding. If you are dreaming of a mountain wedding in a castle, I would love to hear your story and photograph your wedding! I'm a Banff Wedding Photographer and know the area very well!