The Post Hotel located in Lake Louise is the perfect location for a rustic mountain elopement. They have a few cabins located by the river. It's beautiful in summer and magical in winter! It is a short drive to Lake Louise which is great for bridal portraits!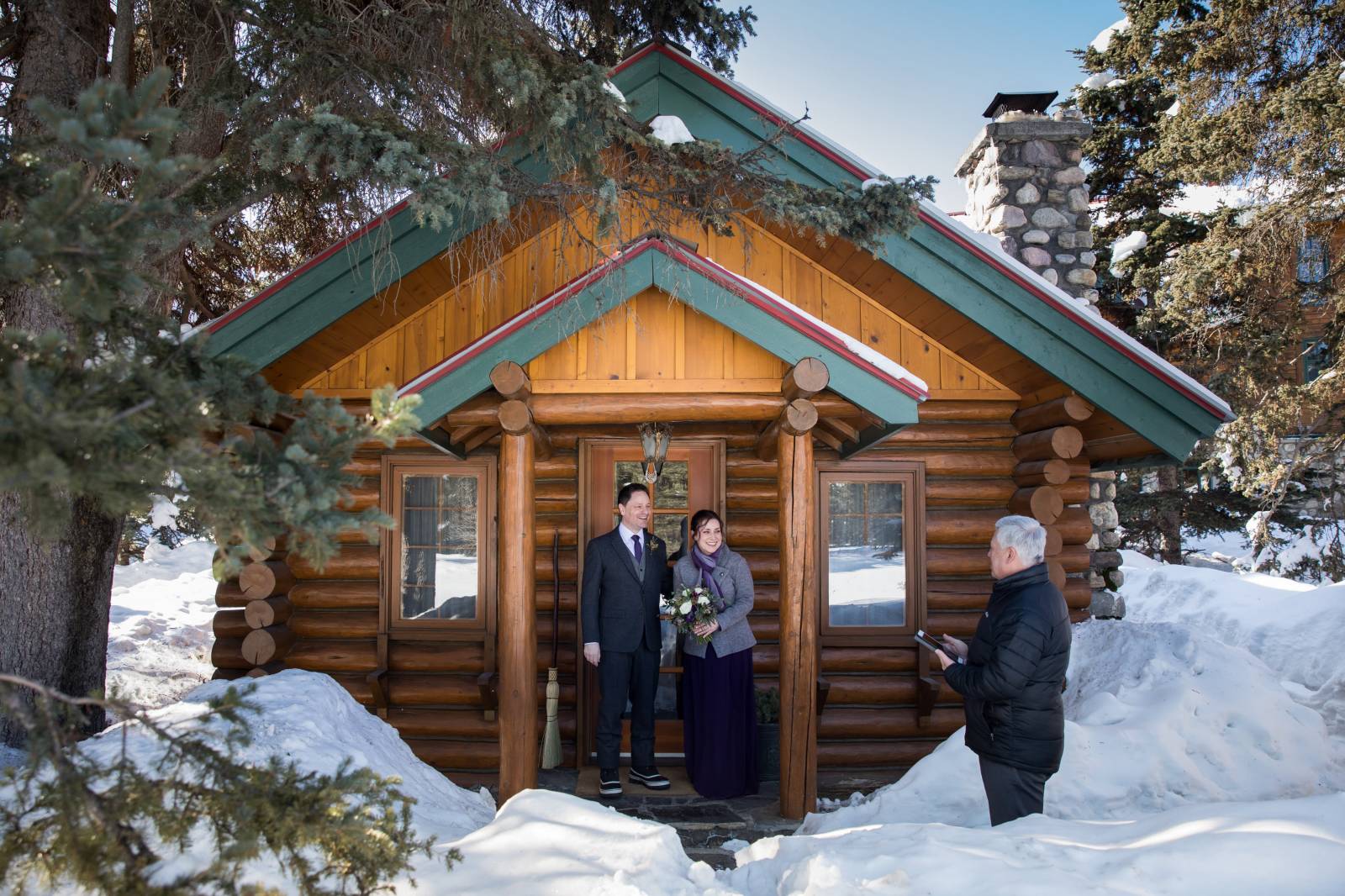 This lovely couple travelled from the UK to elope in the Canadian Rockies. They dreamed of a rustic cabin elopement and the Post Hotel was the perfect location. I love that they did the ceremony right in front of their cabin, it was intimate and the perfect backdrop! Patrick Smiley officiate the ceremony and he was great as usual!
This couple had a lot of cute props for photos! I loved their sign with the date, I think it's a great idea for an elopement announcement!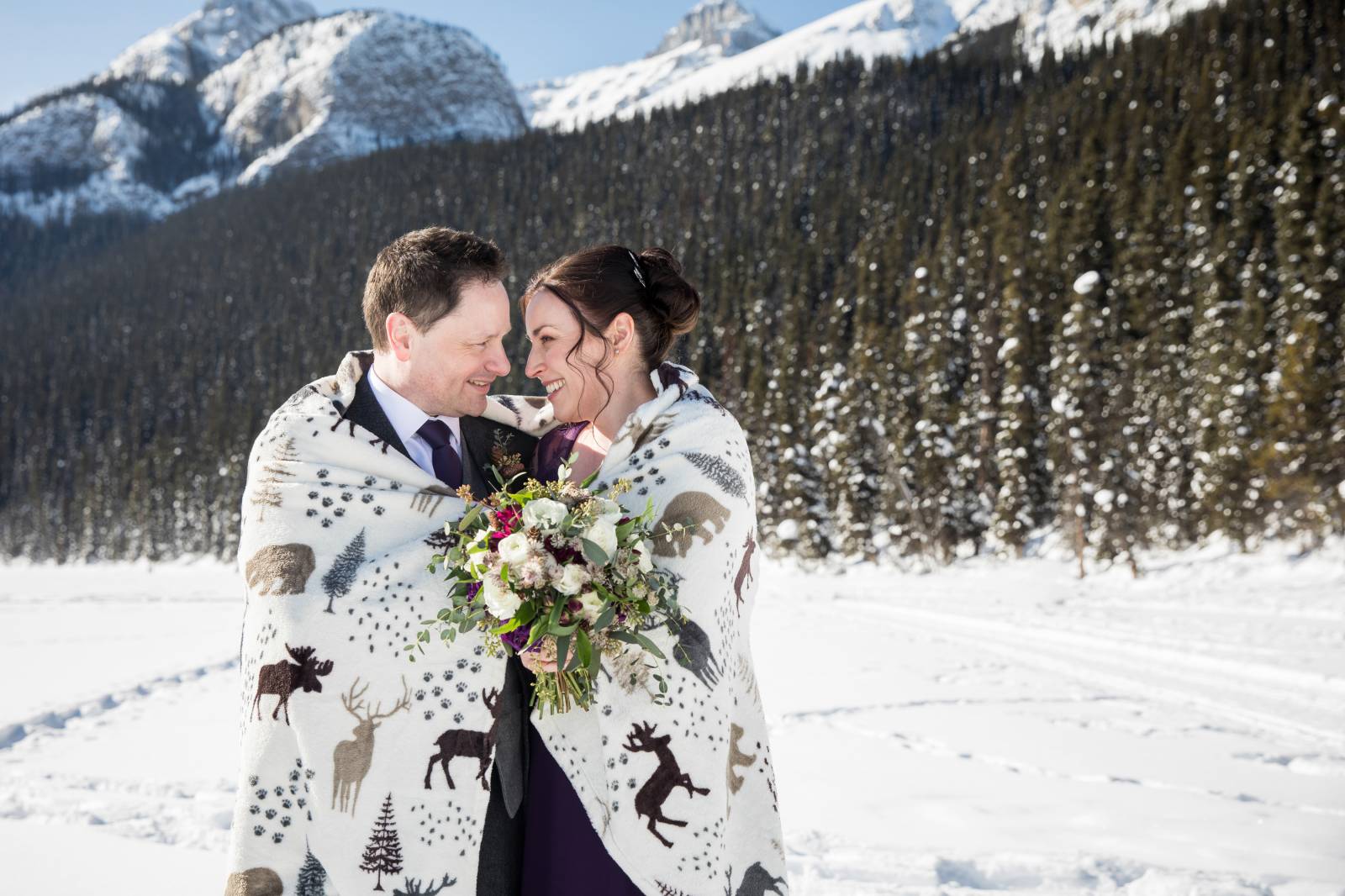 They also had the cutest blanket for romantic and cozy photos!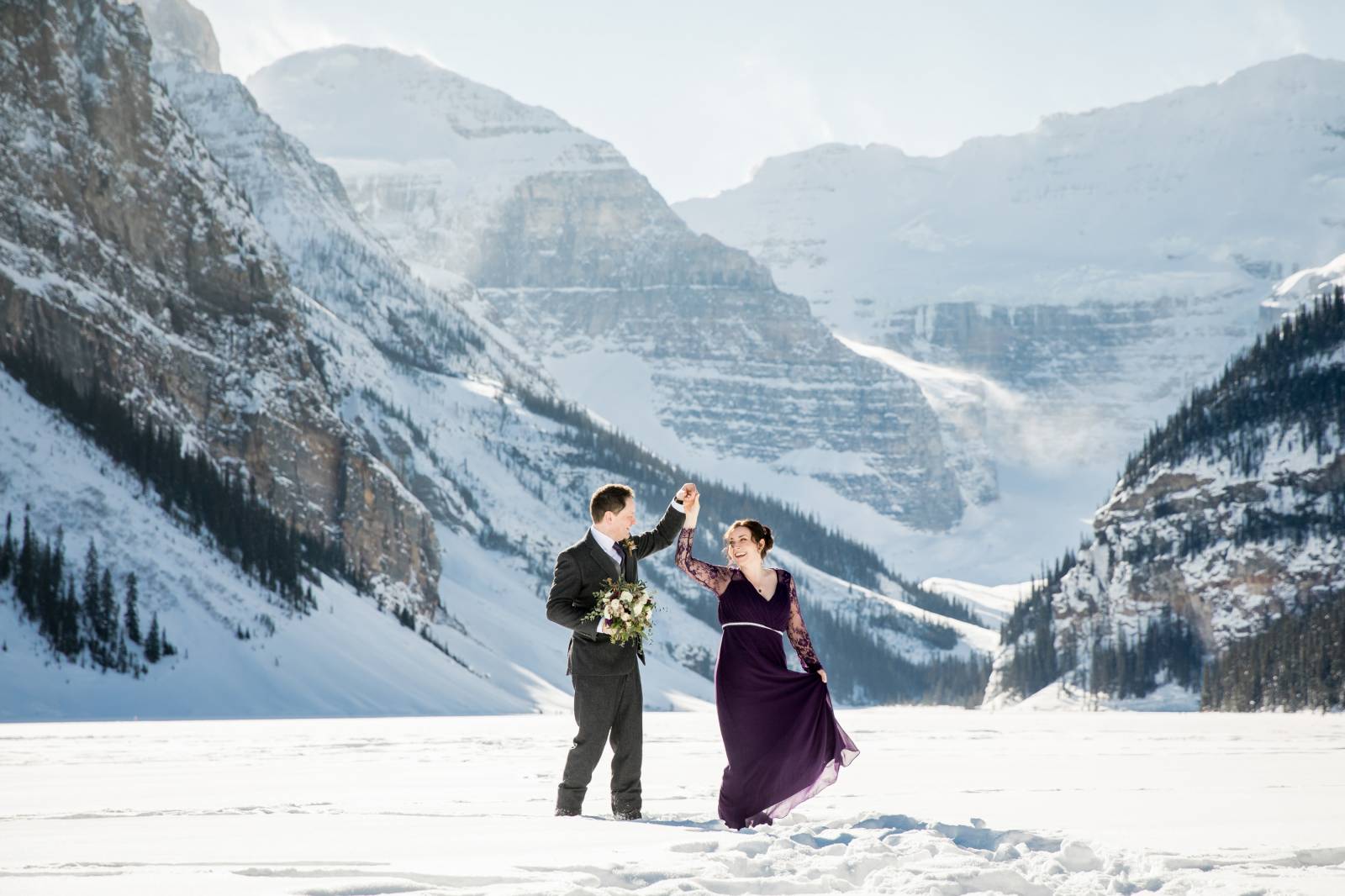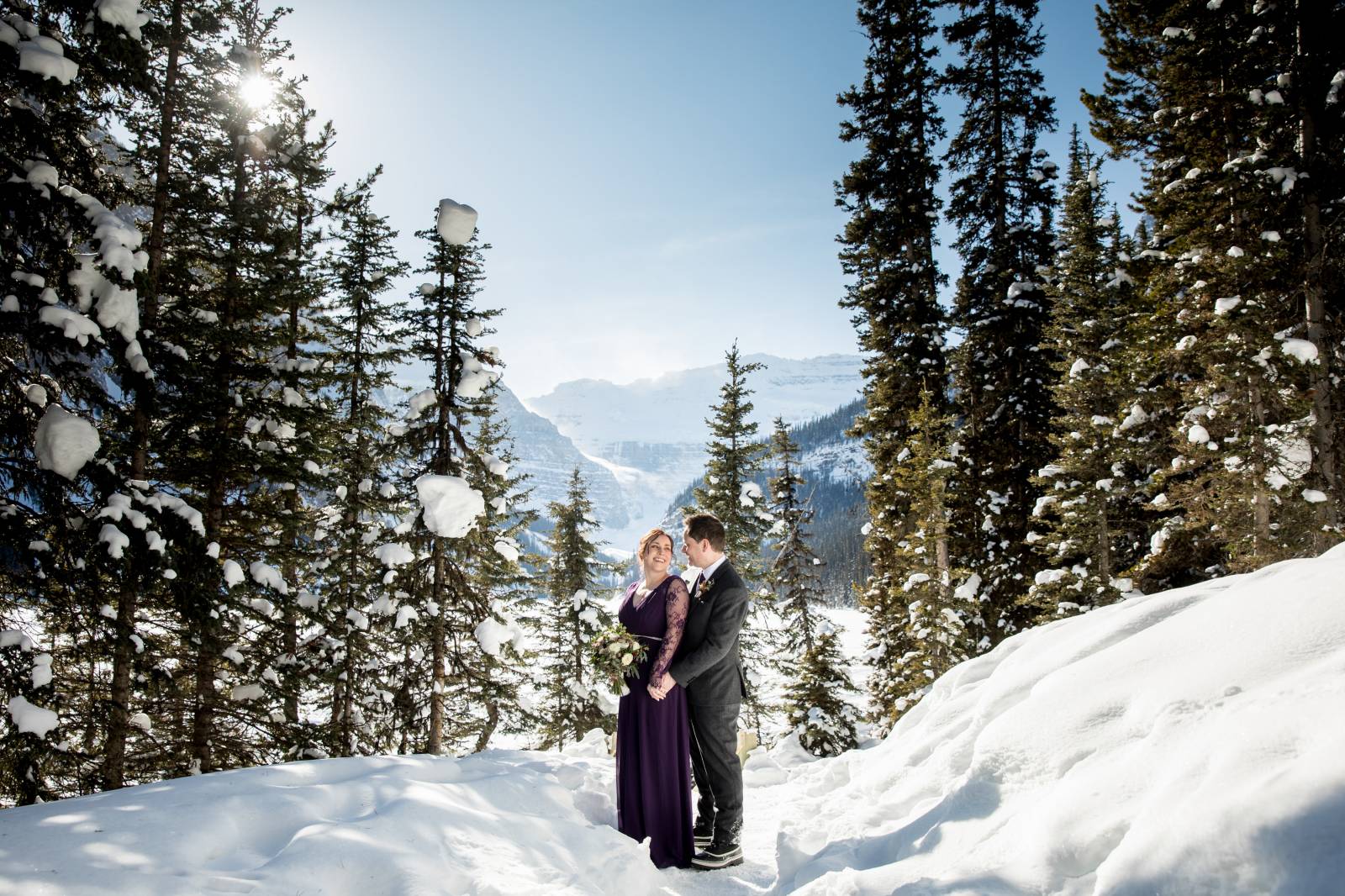 At the end of the photo session they shared some hot chocolate to warm up before leaving on their romantic sleigh ride with Brewster Adventures!