December 12th, 2012 was a perfect day! The weather was great and I had an amazing couple to work with. This bride and groom were a lot of fun and I love their theme of the RCMP wedding. I thought that the colours were perfectly matched, the red serge for the groomsmen, the yellow dresses for the bridemaids and of course a beautiful white dress for the bride. I like that the bride and bridemaids were wearing cute little winter boots! This wedding had a lot of details from the beginning until the end and this is why it was so unique! Congrats to both of you, I wish you all the best!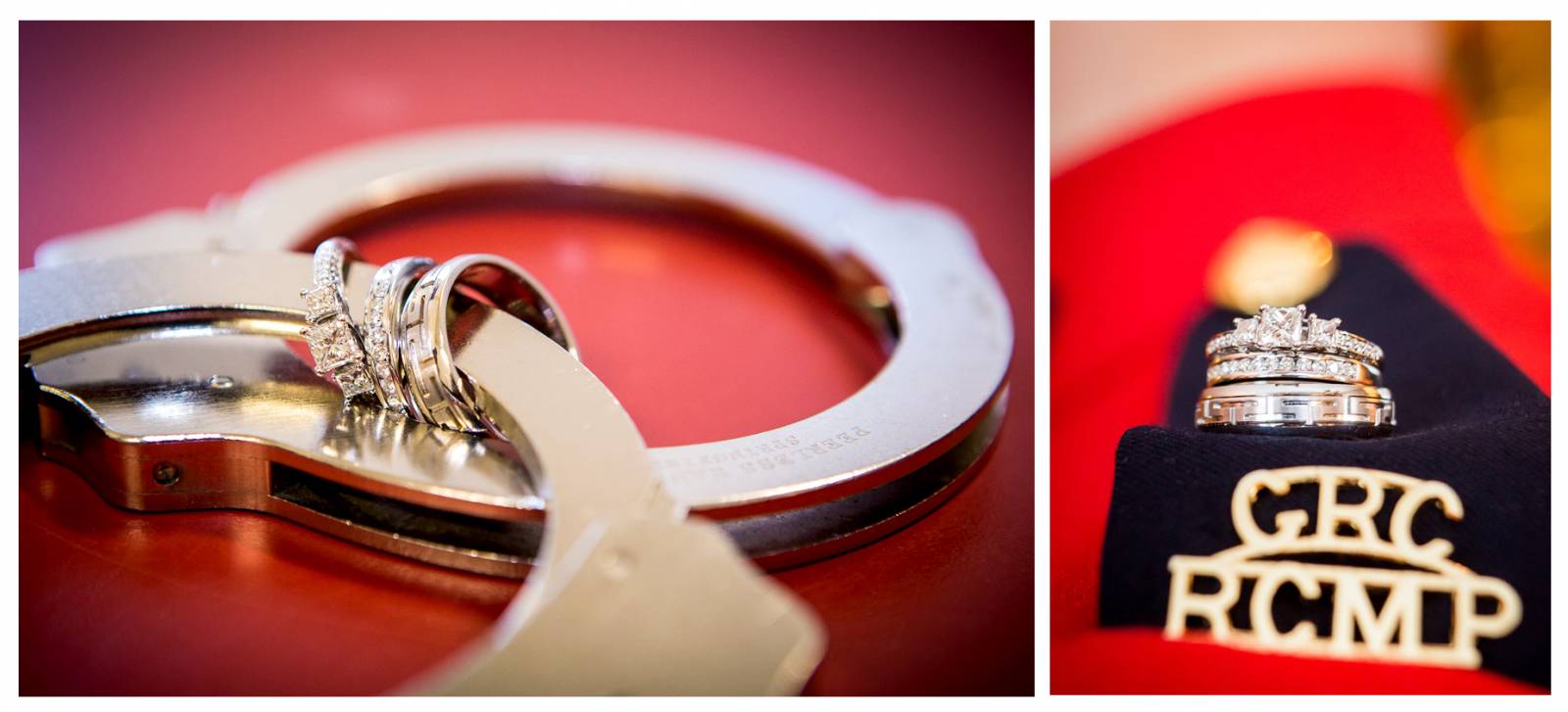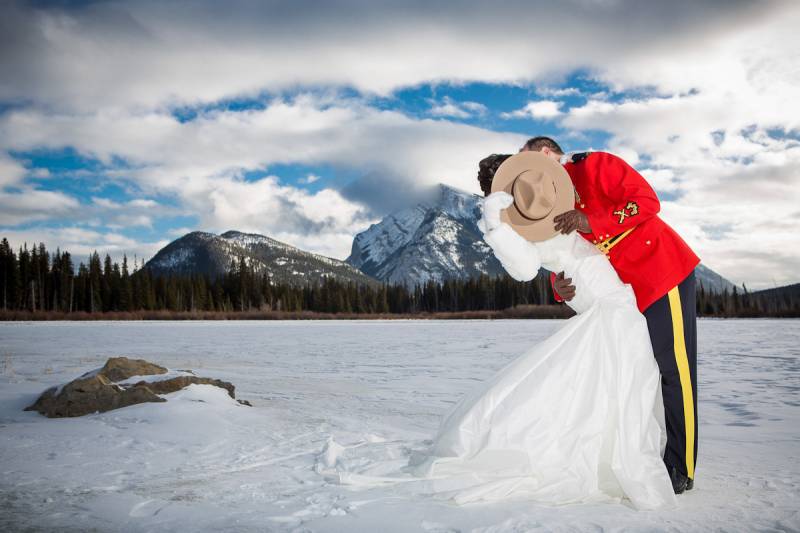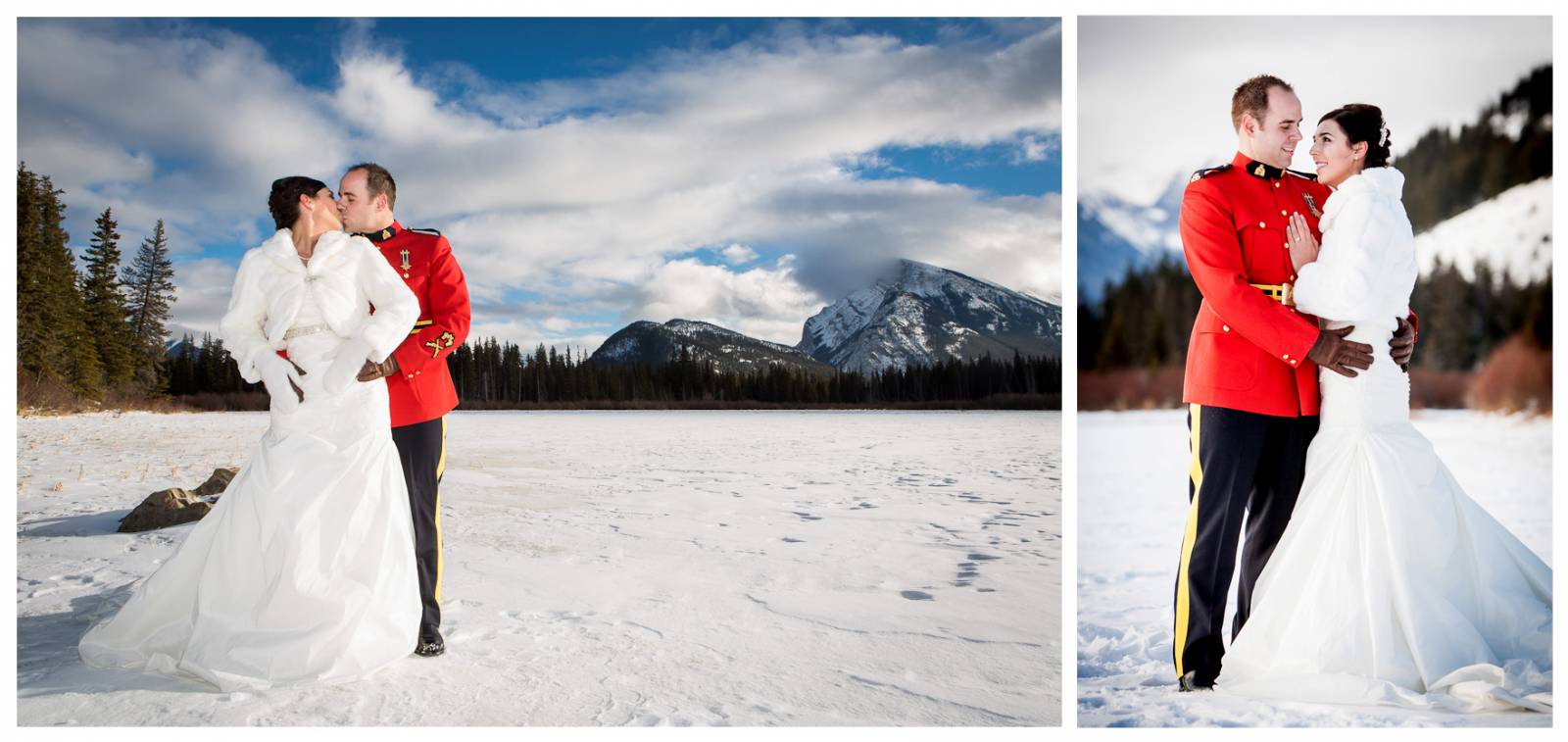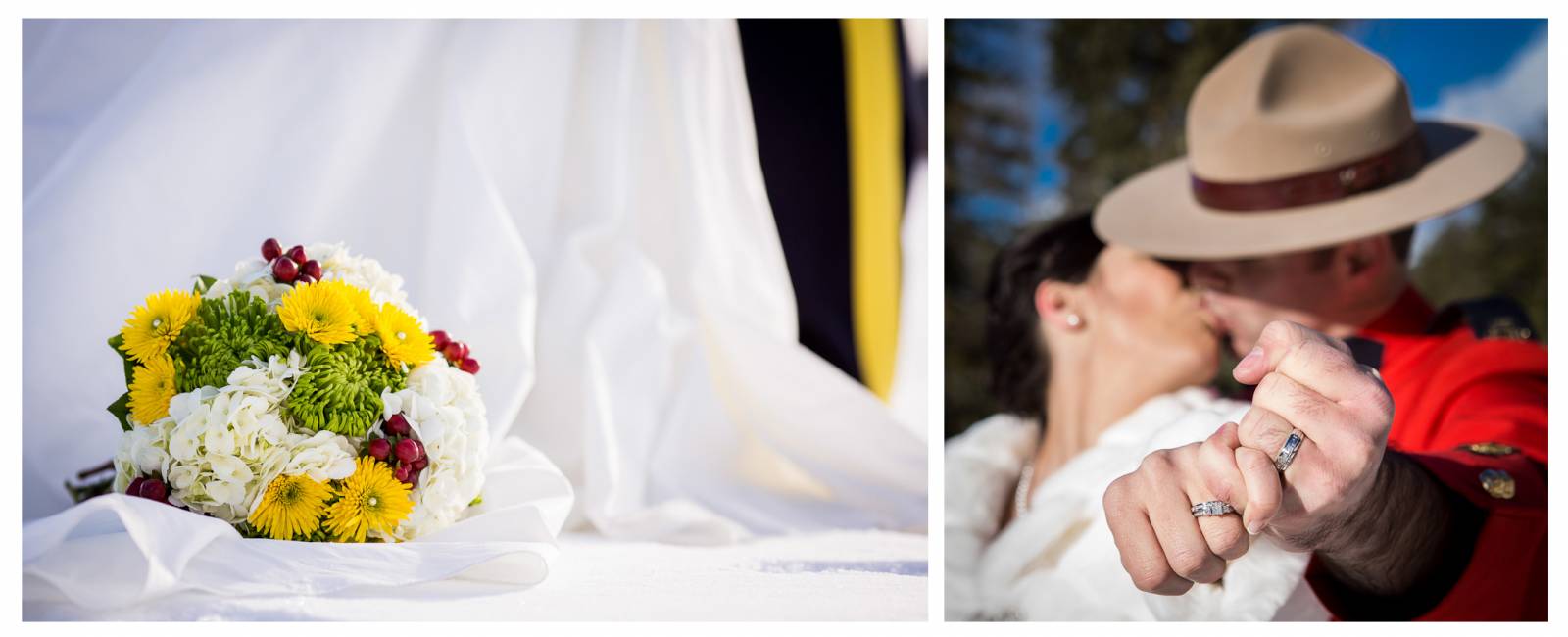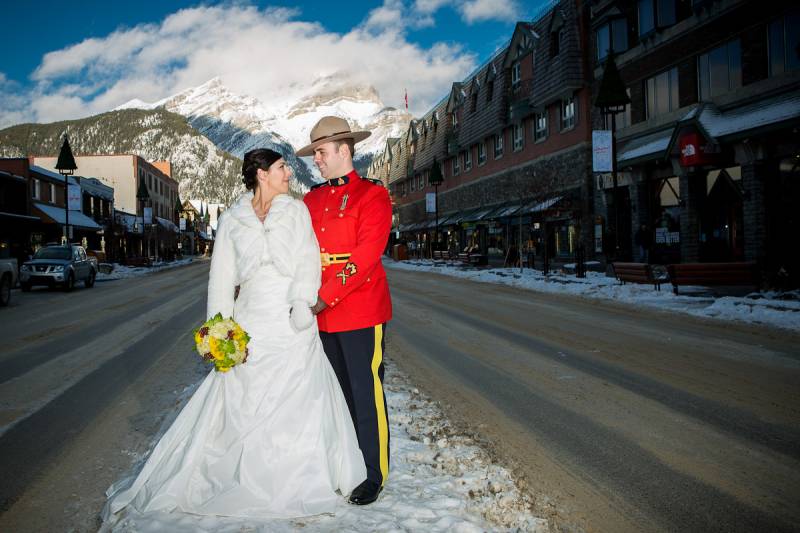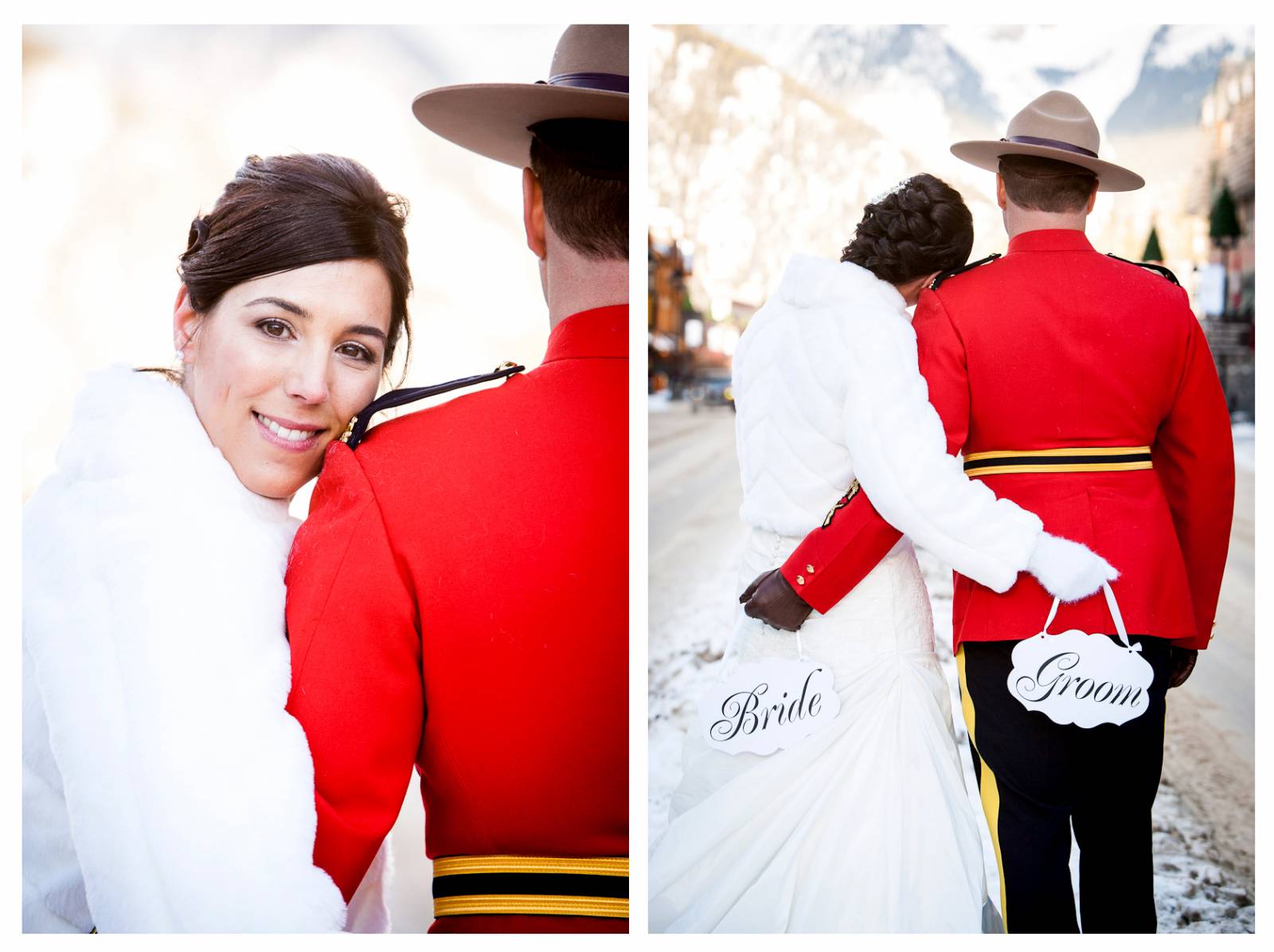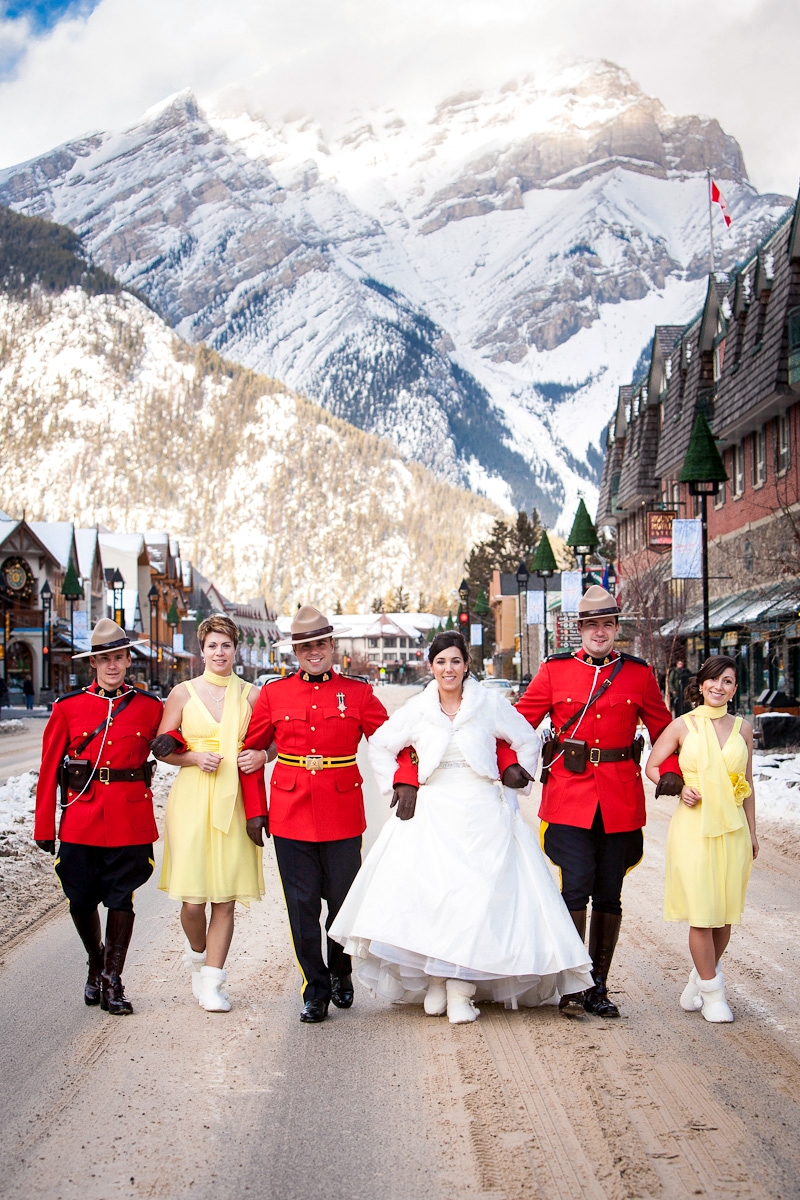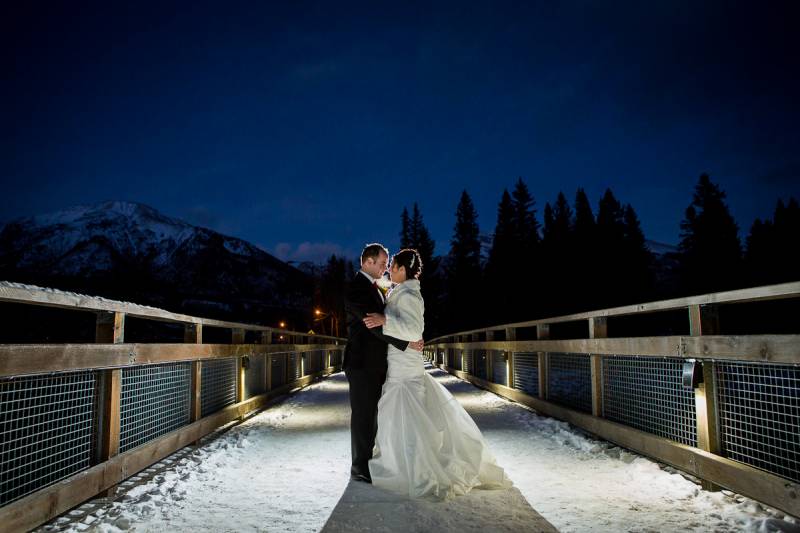 Wedding Venue: Sage Bistro, Canmore, Alberta
Marriage Commissioner: Karen Faryna from : http://www.banfflakelouiseweddings.com/
This wedding was featured on Wedding Bells, to have a look at the full blog post, click on the following image!