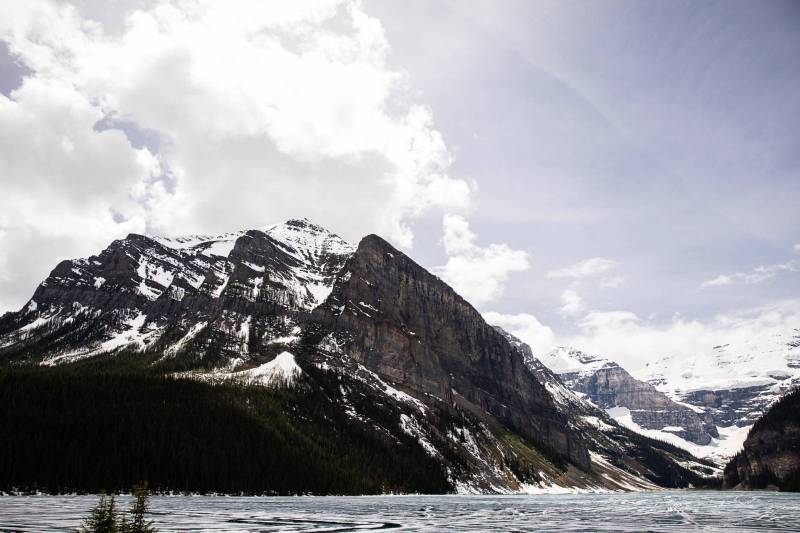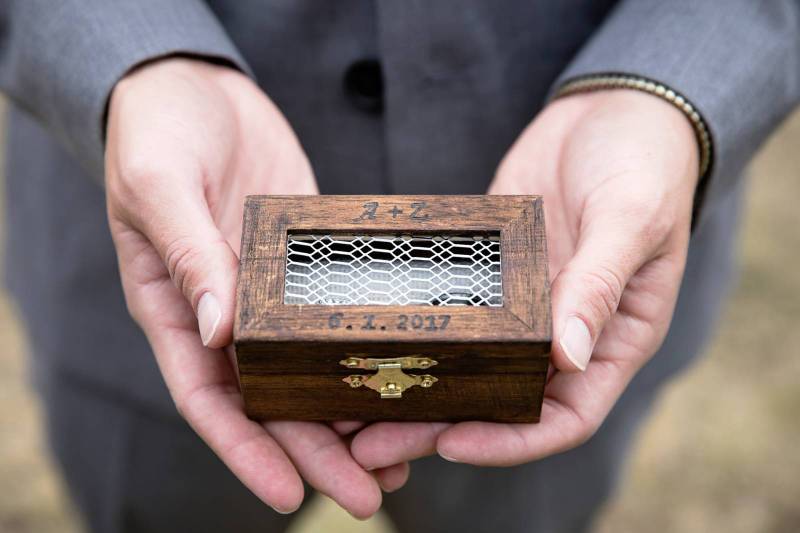 On June 1st 2017, Amy and Zach eloped in front of the iconic Lake Louise. It was a beautiful day in the mountain state and the half frozen Lake looked amazing! This elopement was coordinated by Danielle from Something New Wedding and Event and the day could not have been more perfect!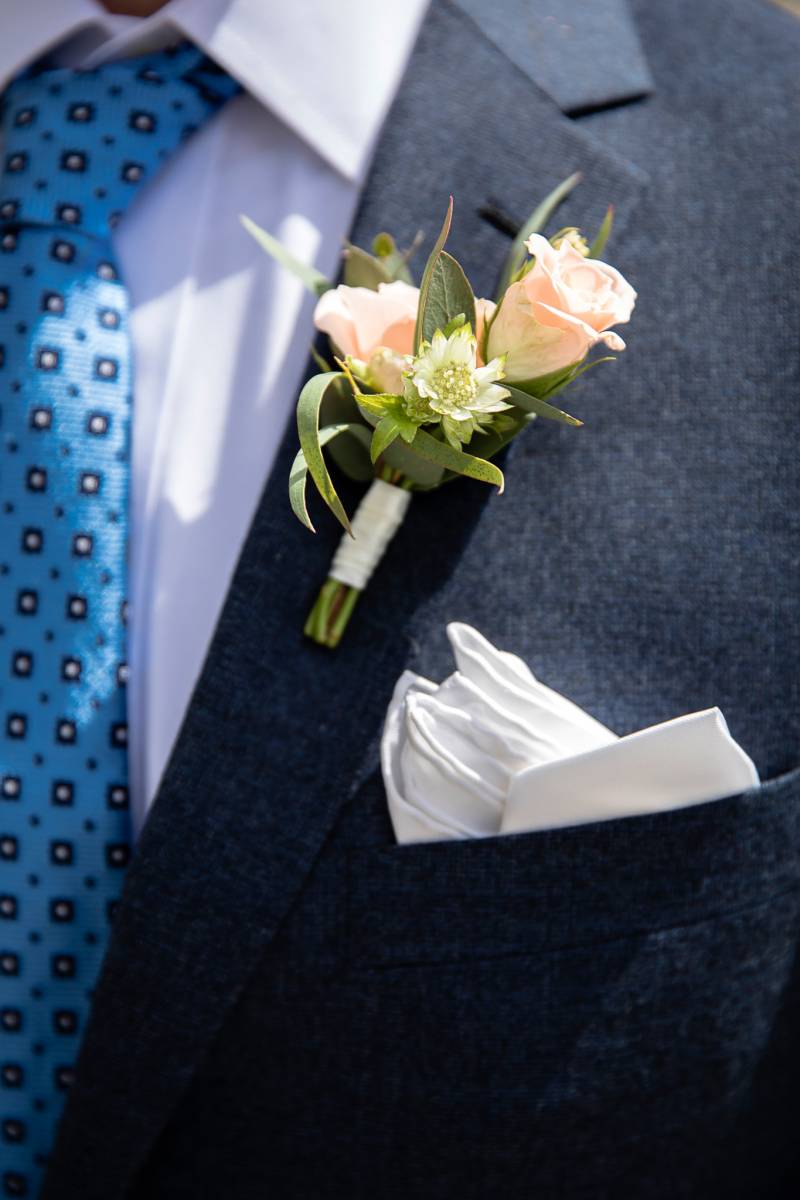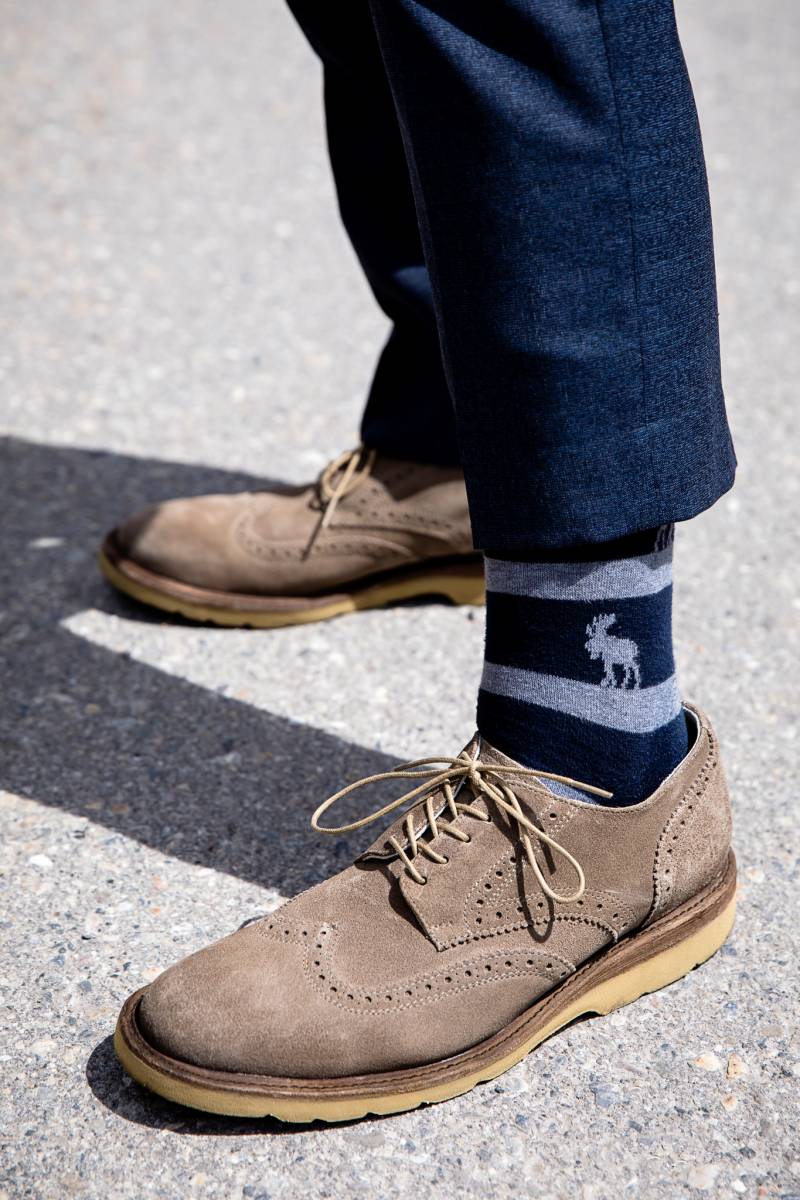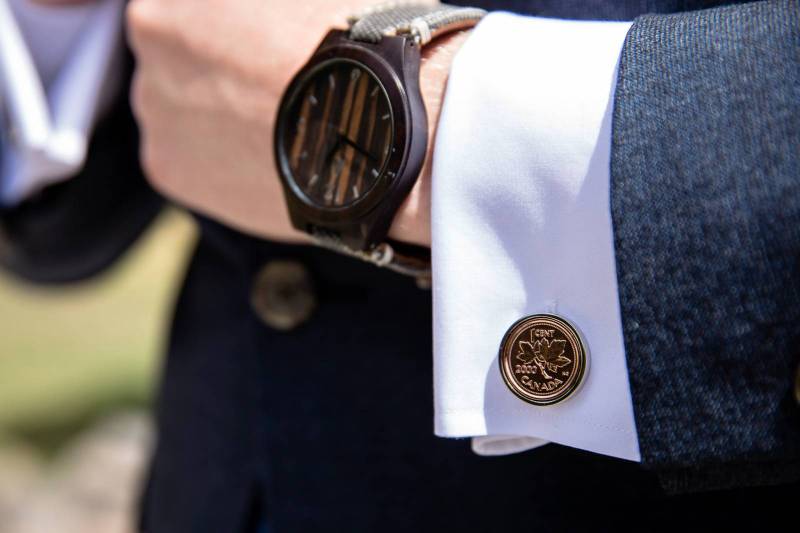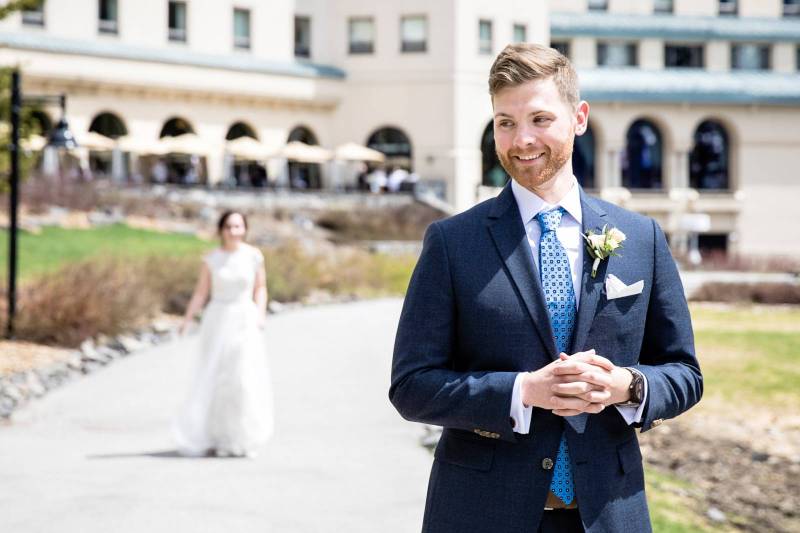 First looks are my favourite because I love to witness and photograph the bride and groom seeing each other for the first time.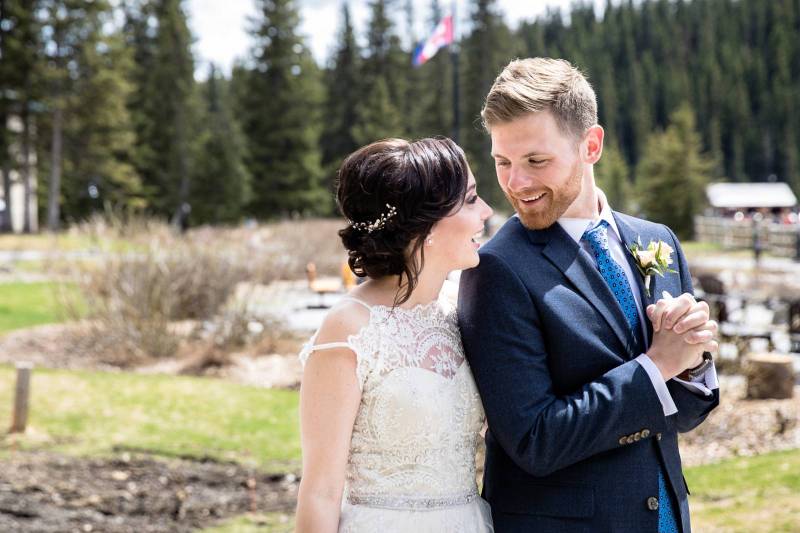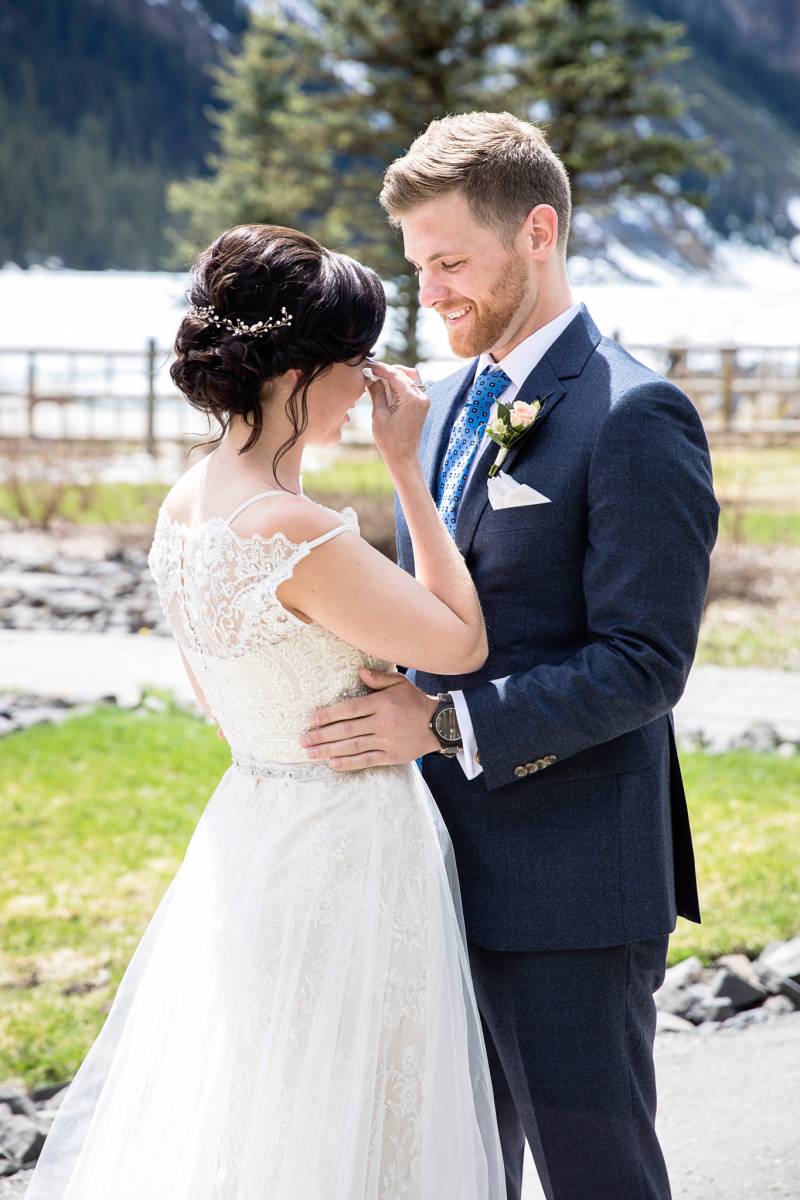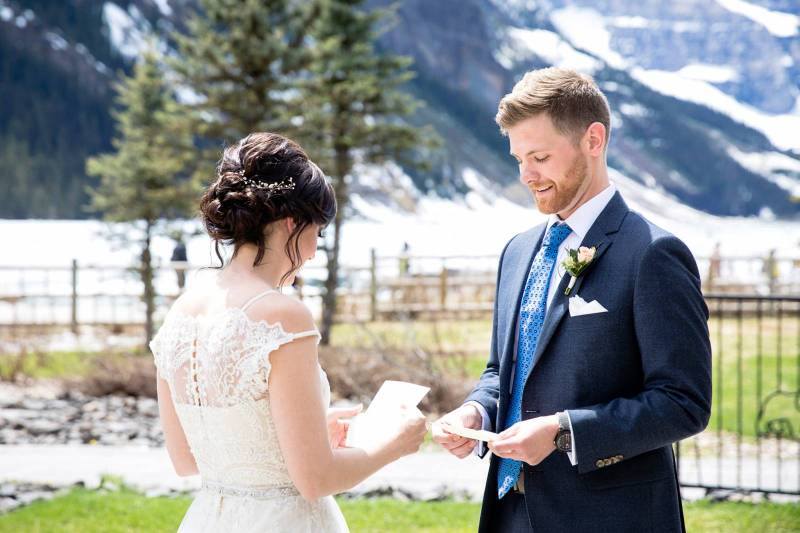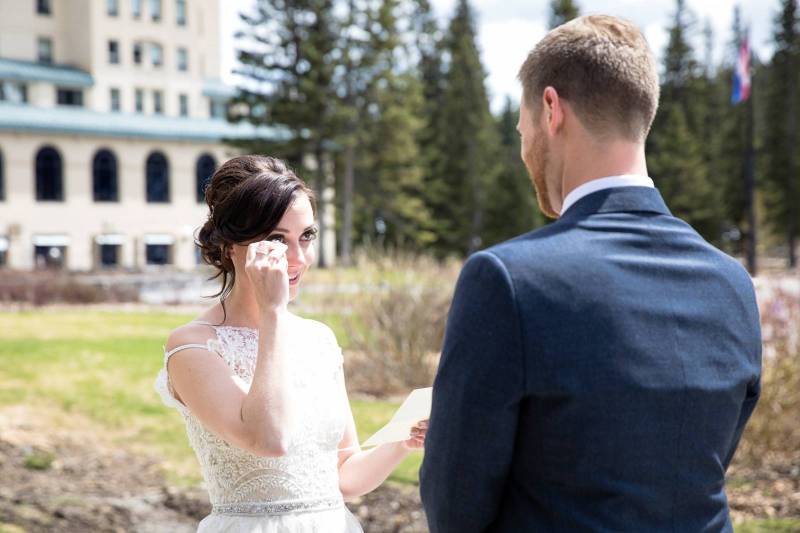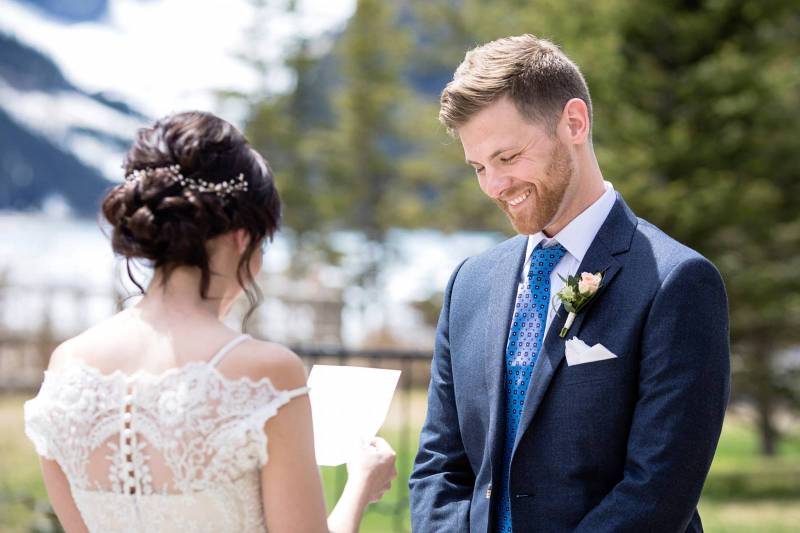 These two decided to read their personal vows right after the first look, it was sweet, romantic, filled with love, laughter and tears! What a beautiful moment!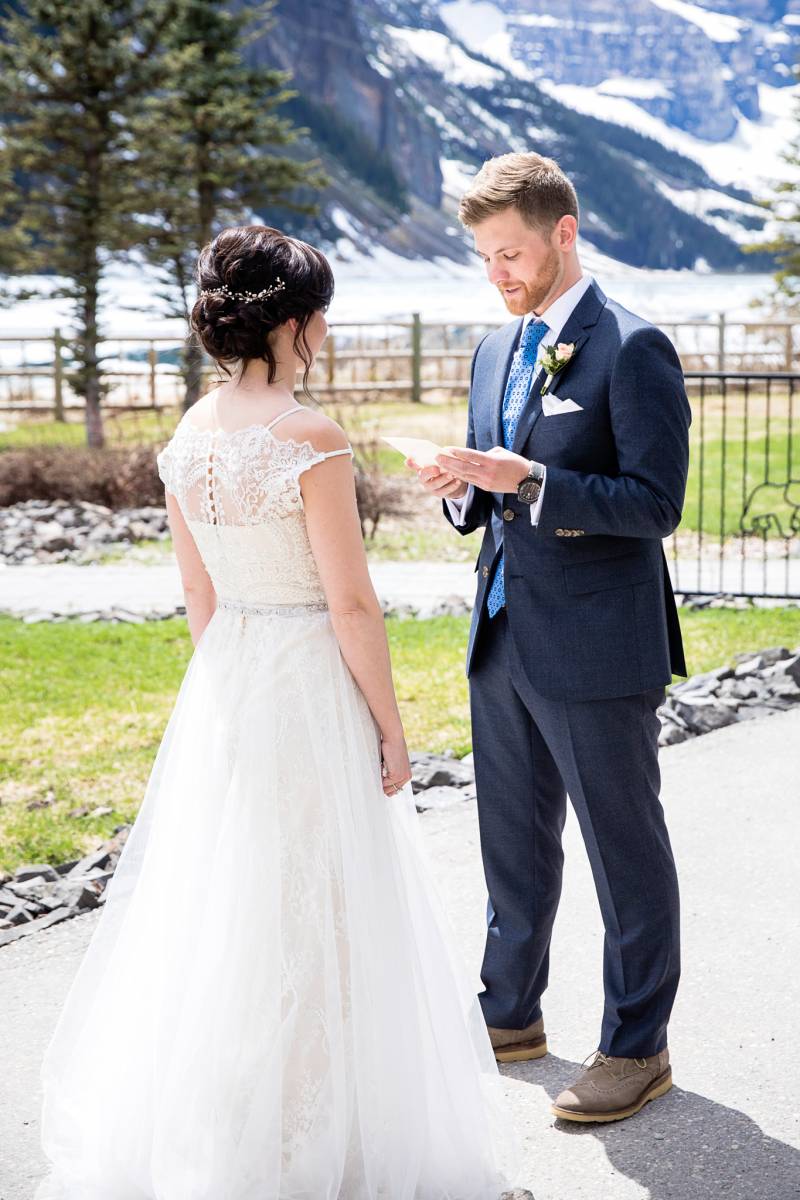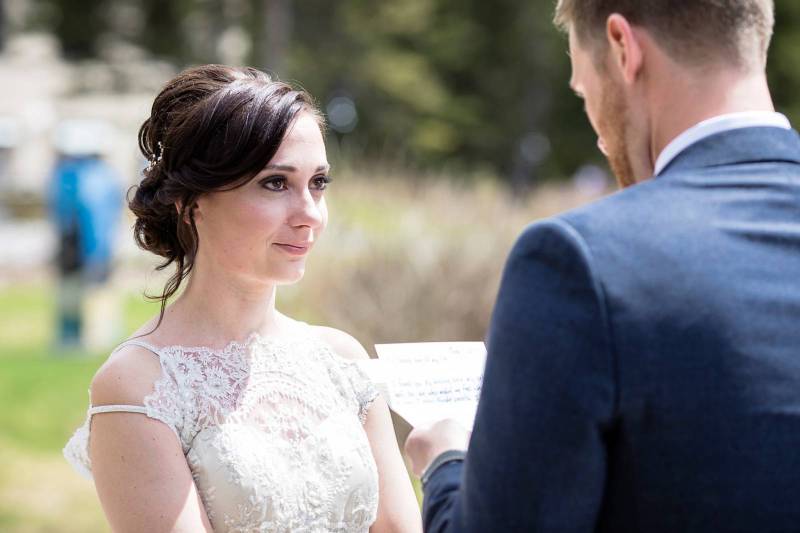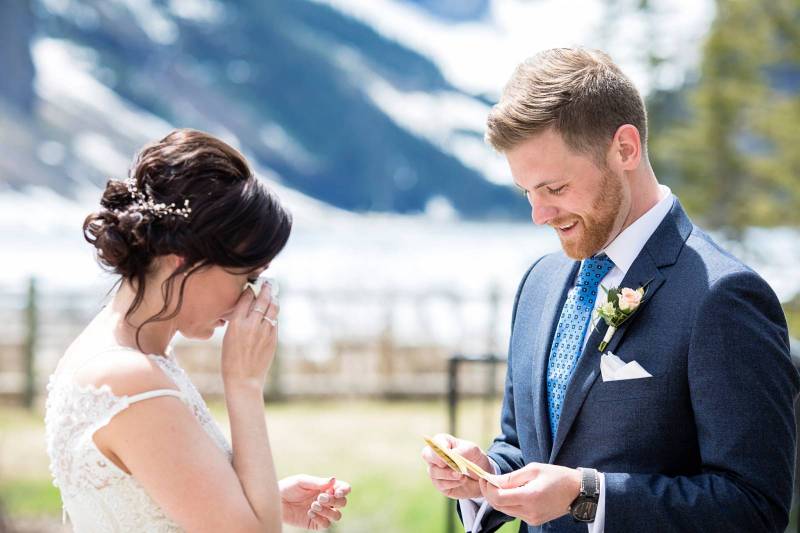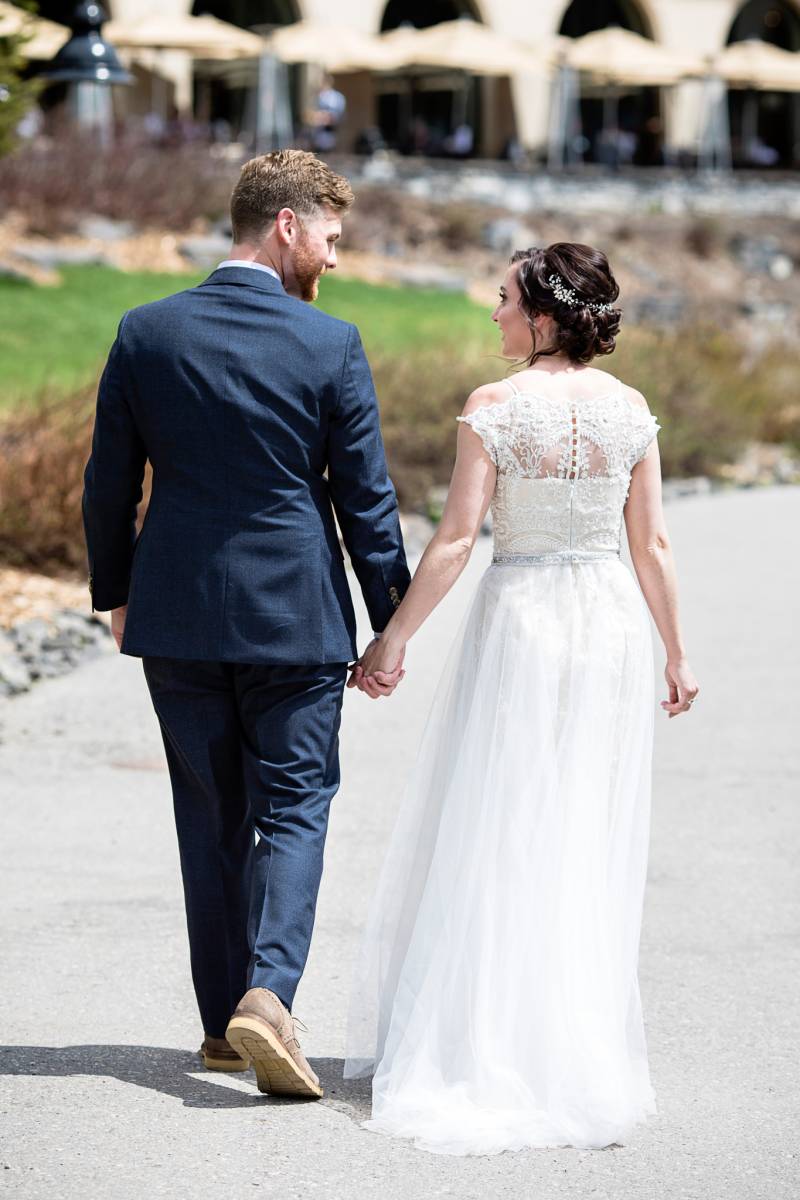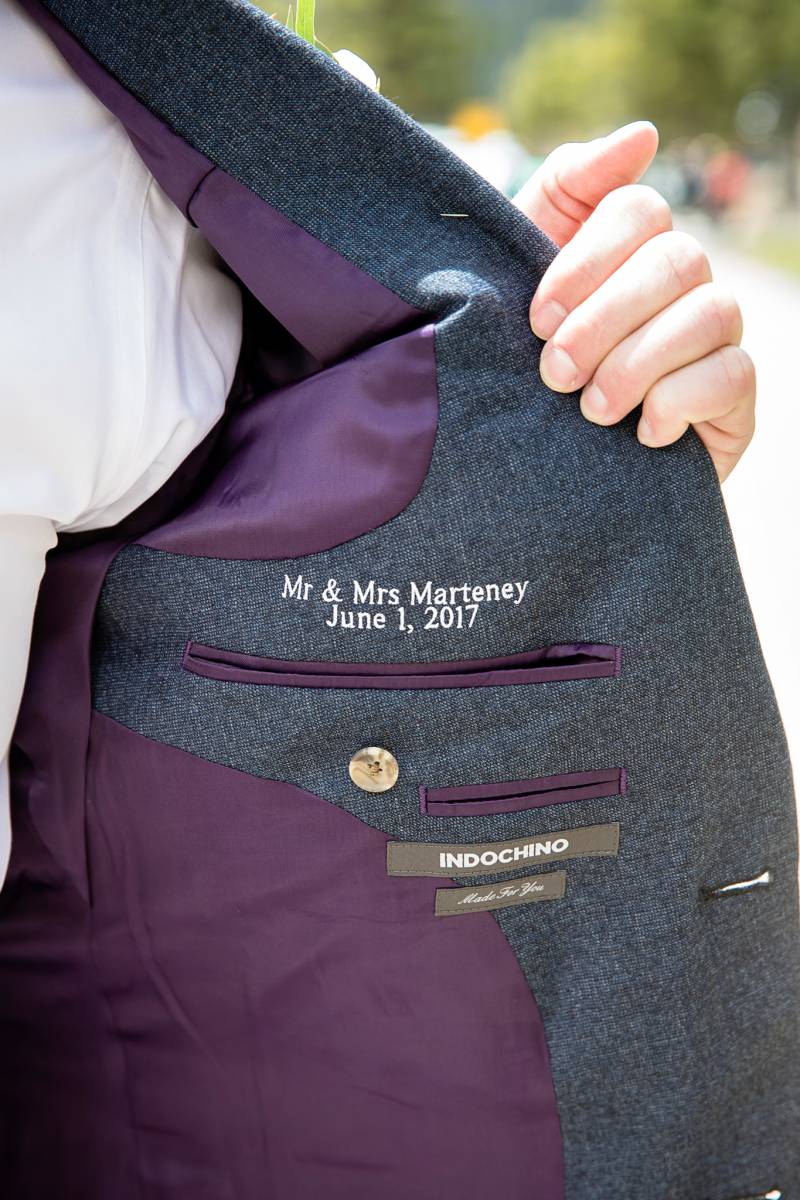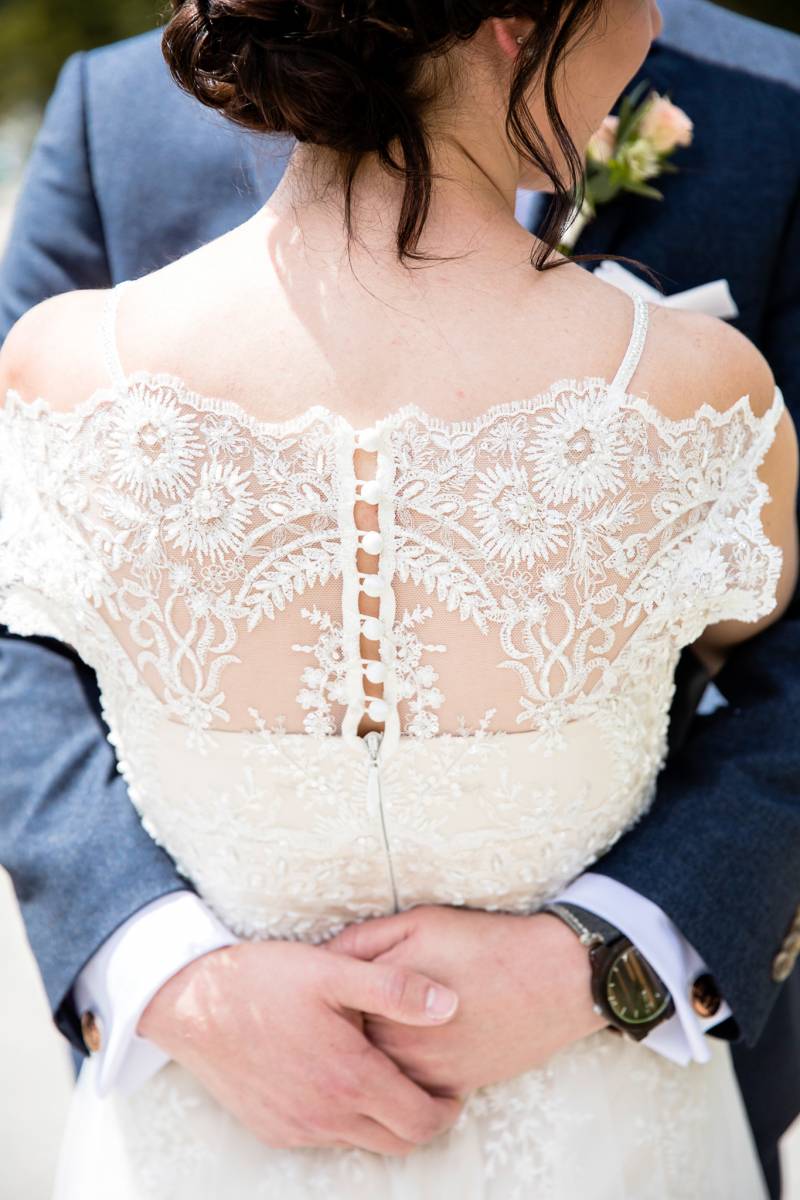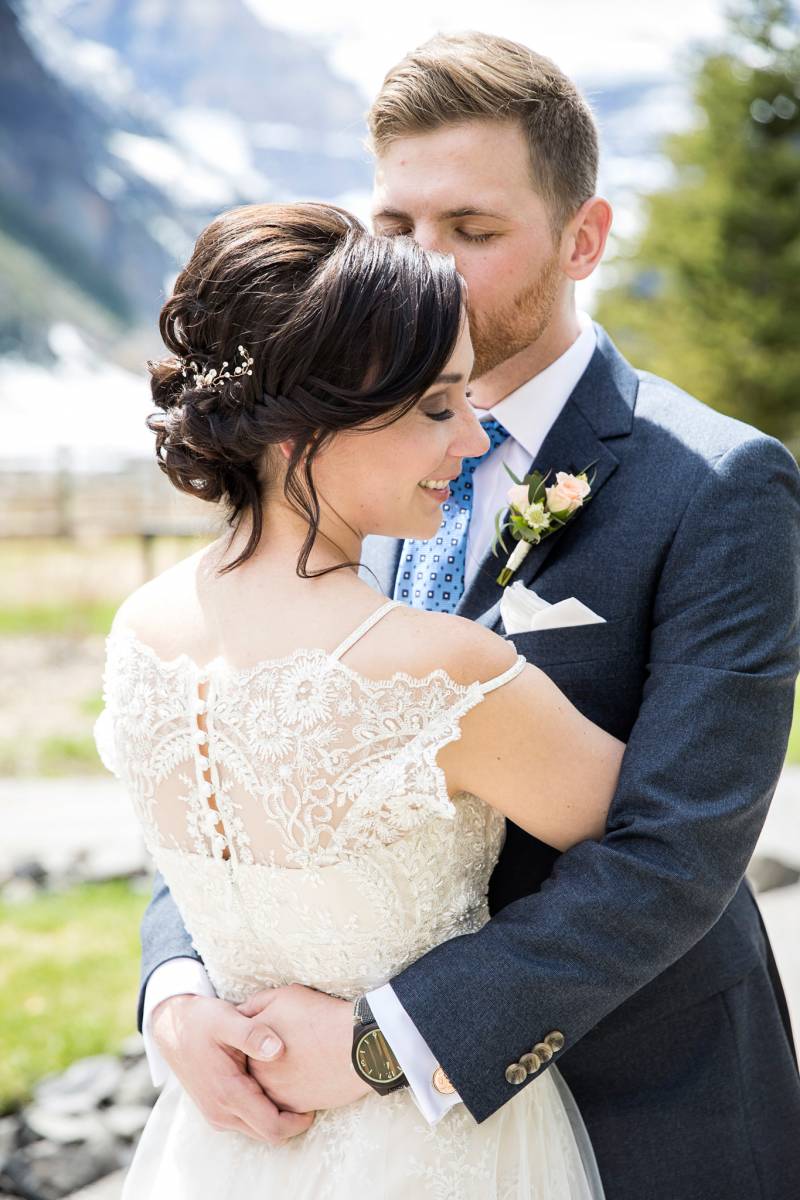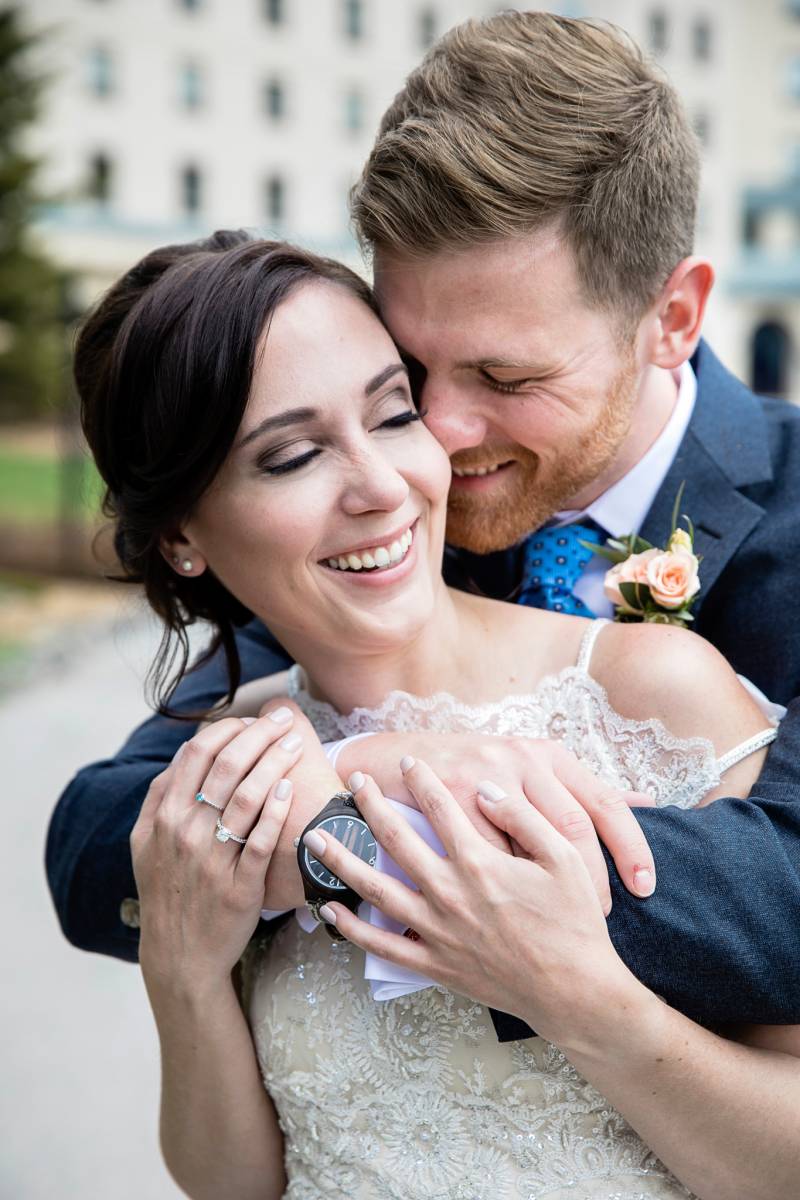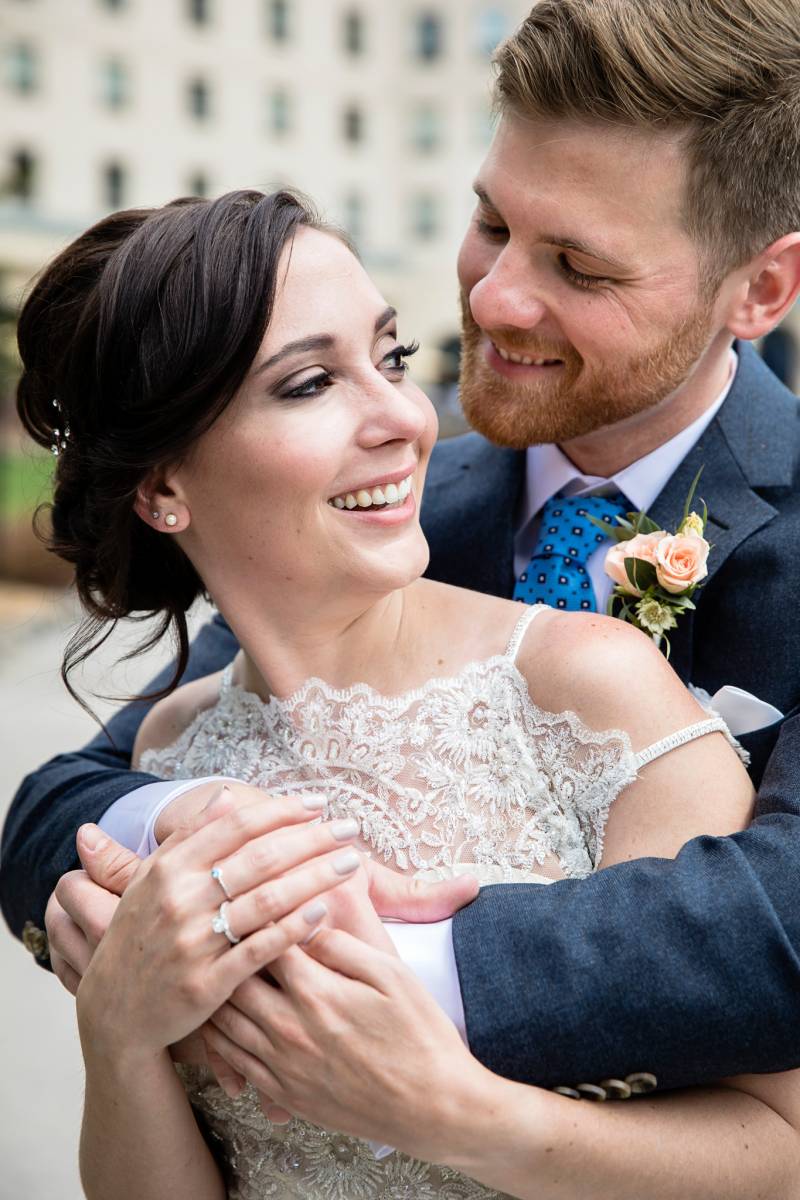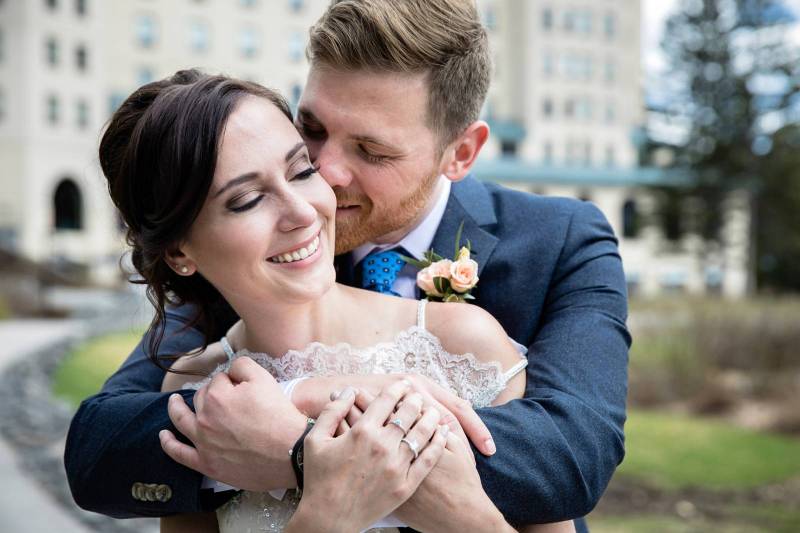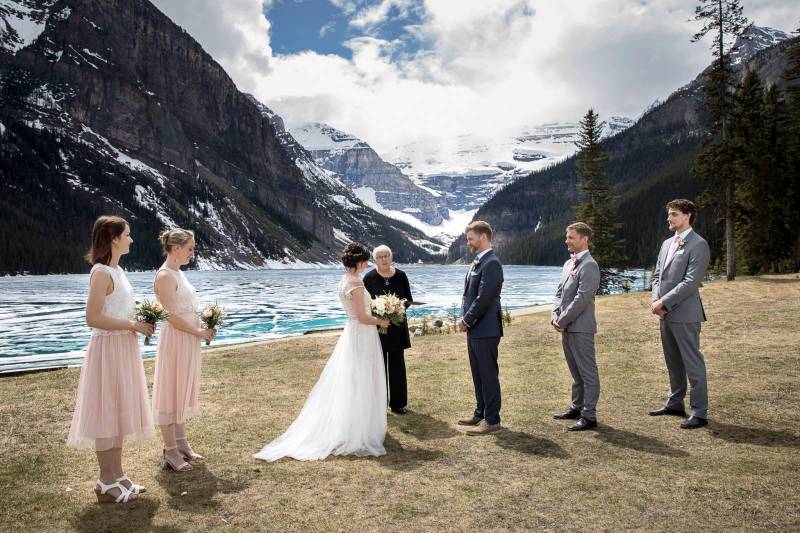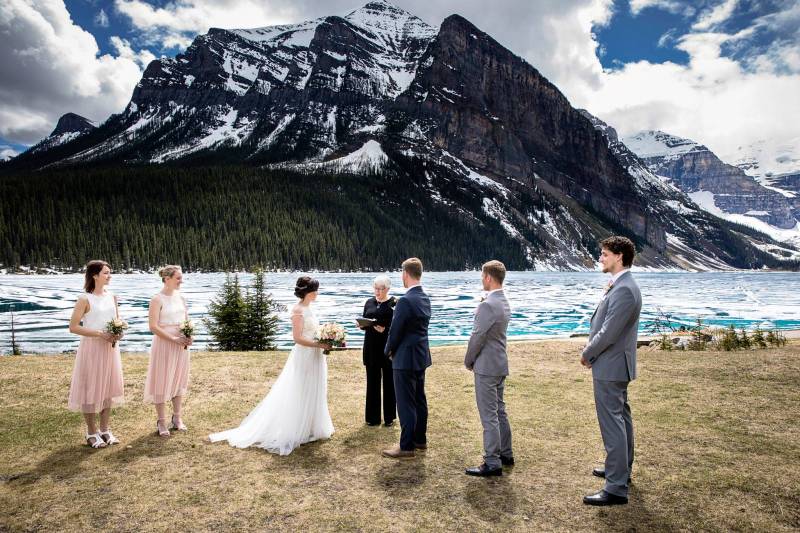 The meadow at Lake Louise is perfect for an outdoor elopement! The views are so pretty and that frozen Lake was beautiful!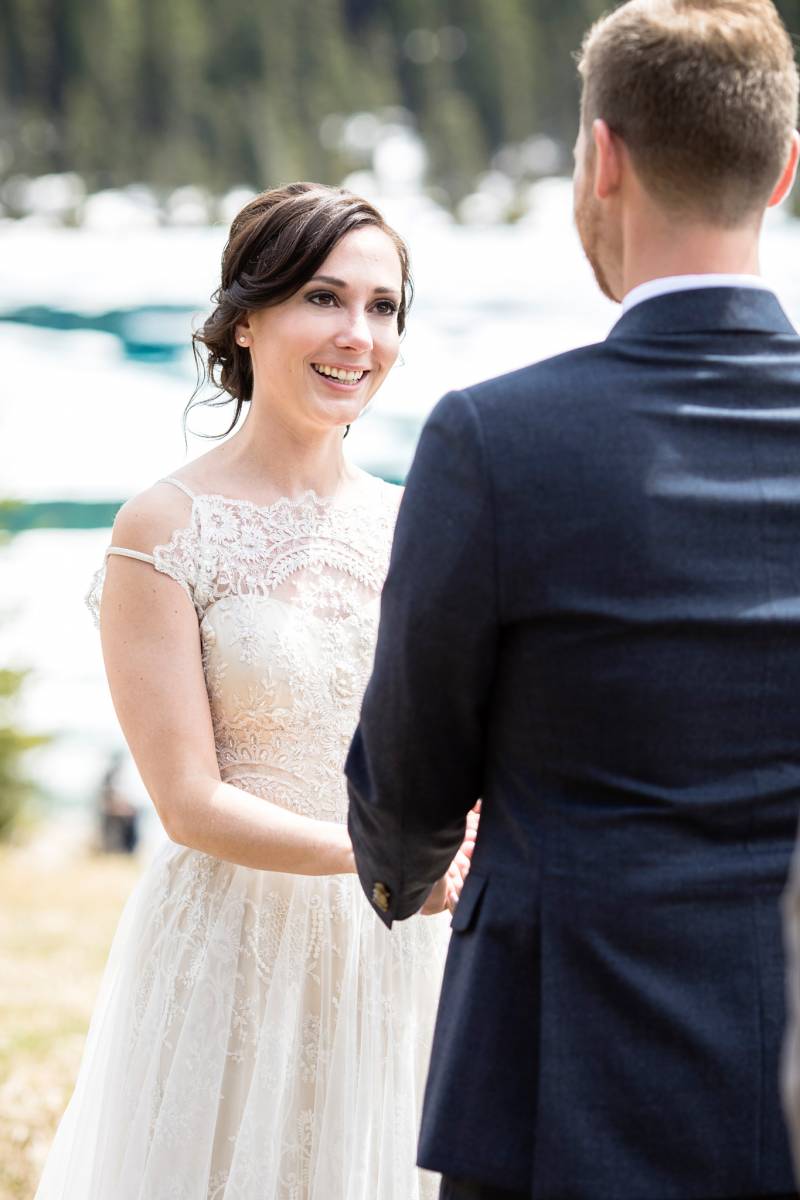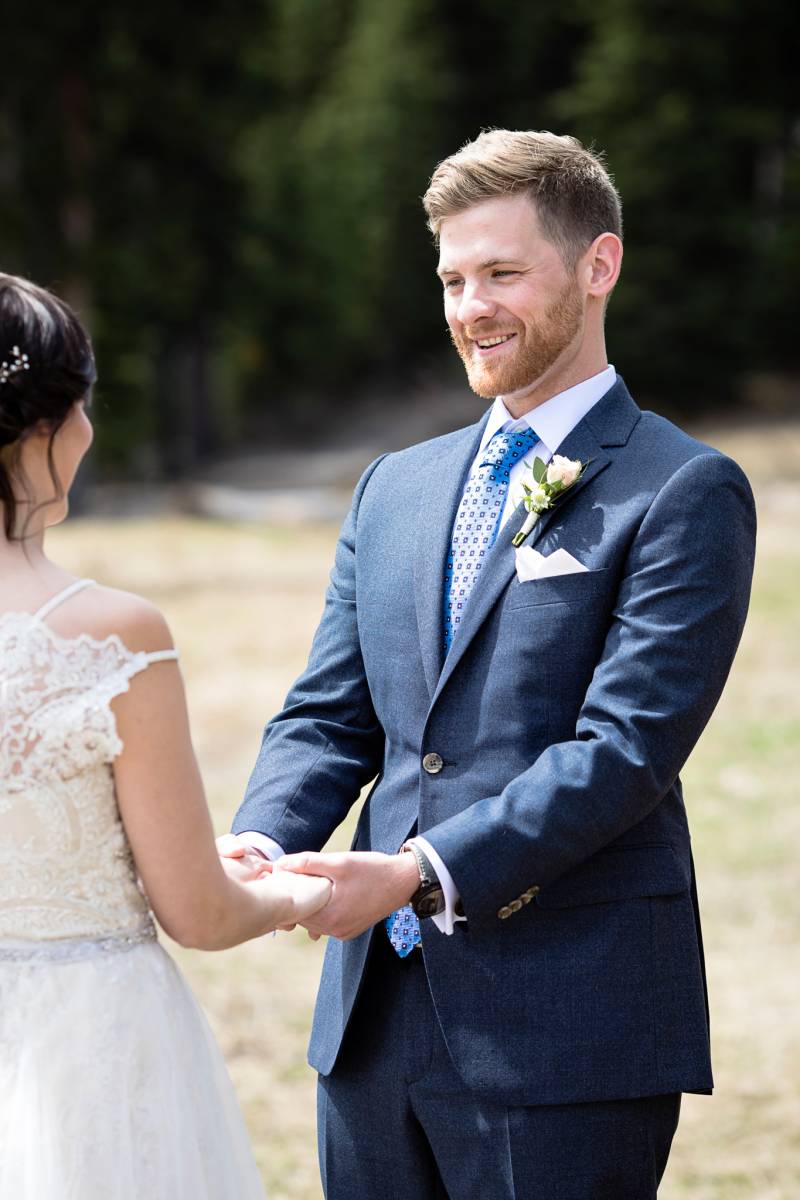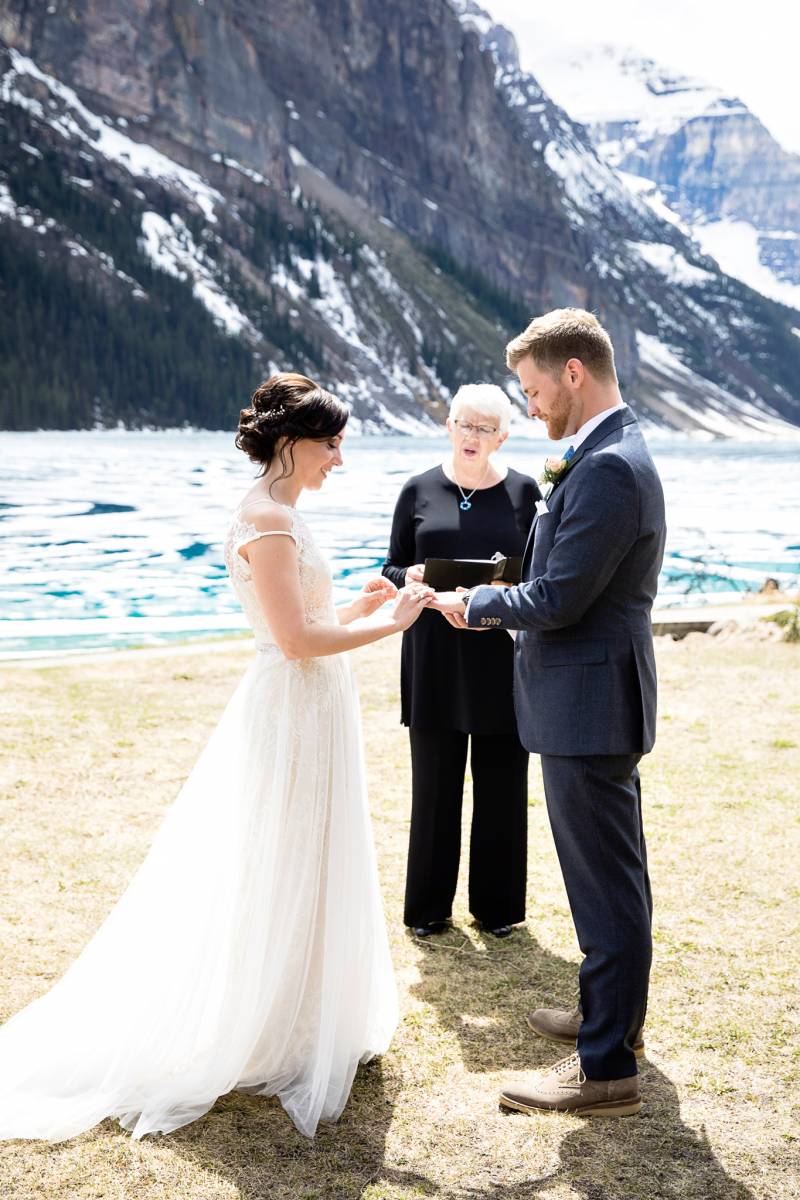 Their ceremony was heartfelt and I enjoyed every word from Marion the marryin' lady! Marion always does a great job when she officiate wedding ceremonies!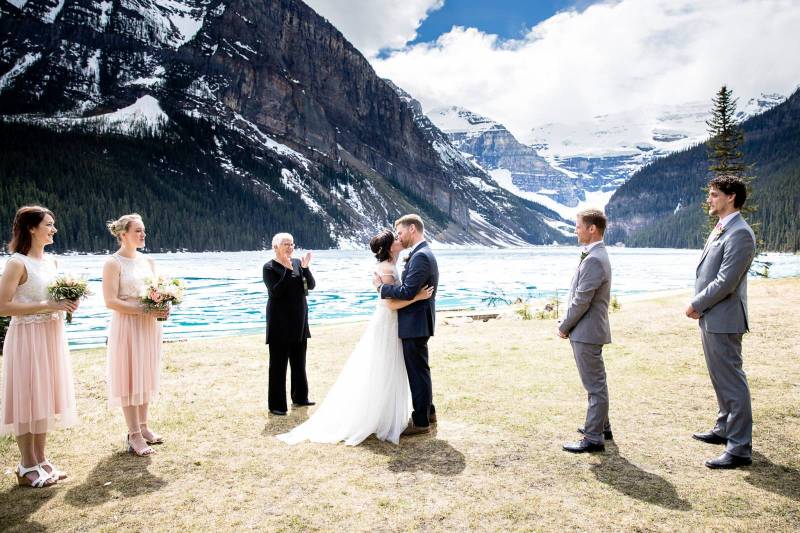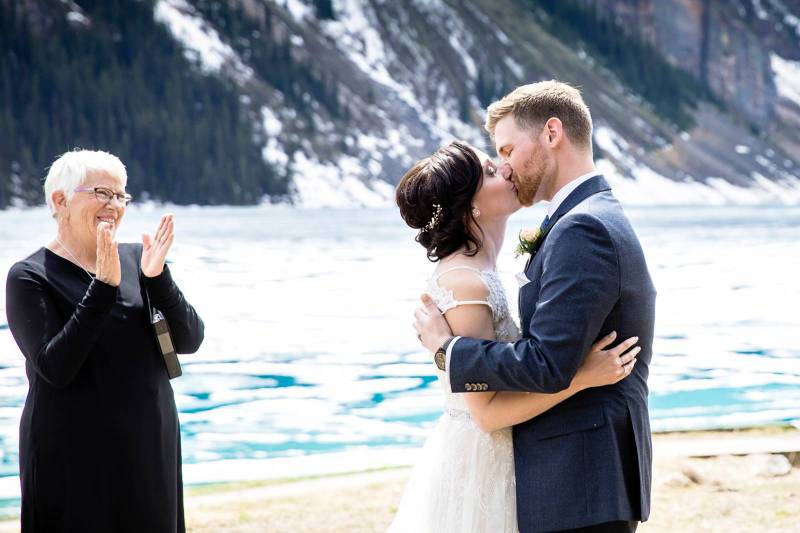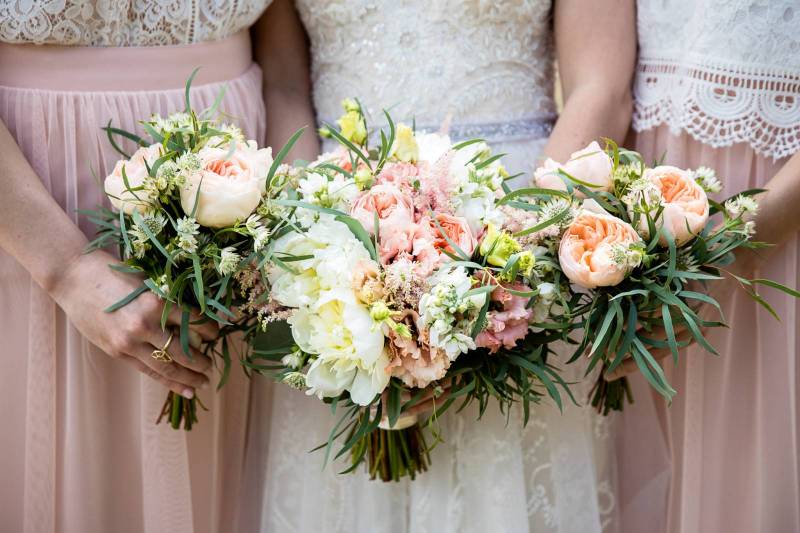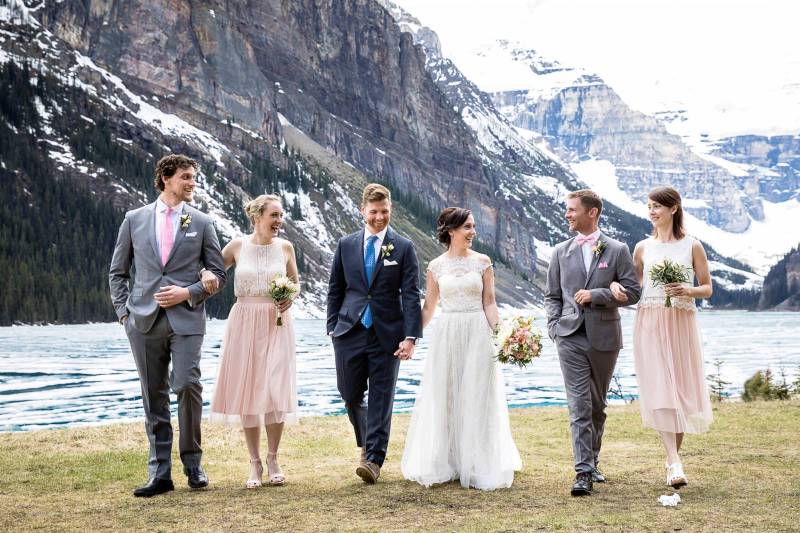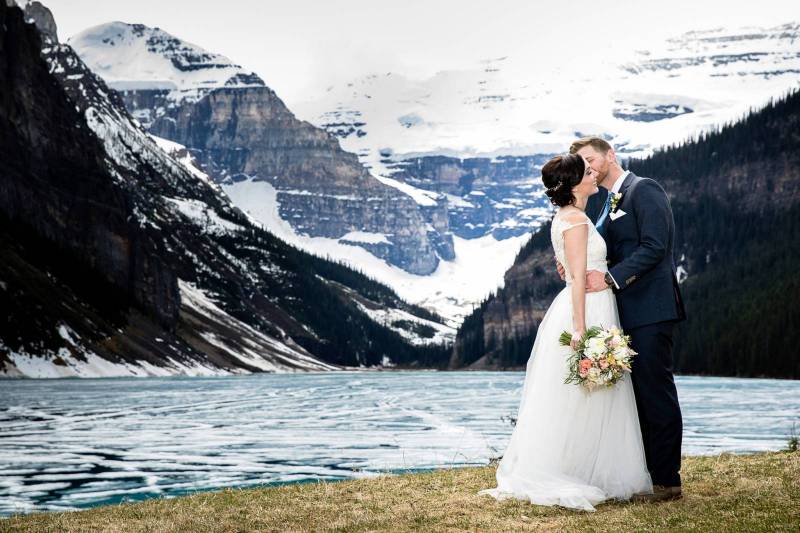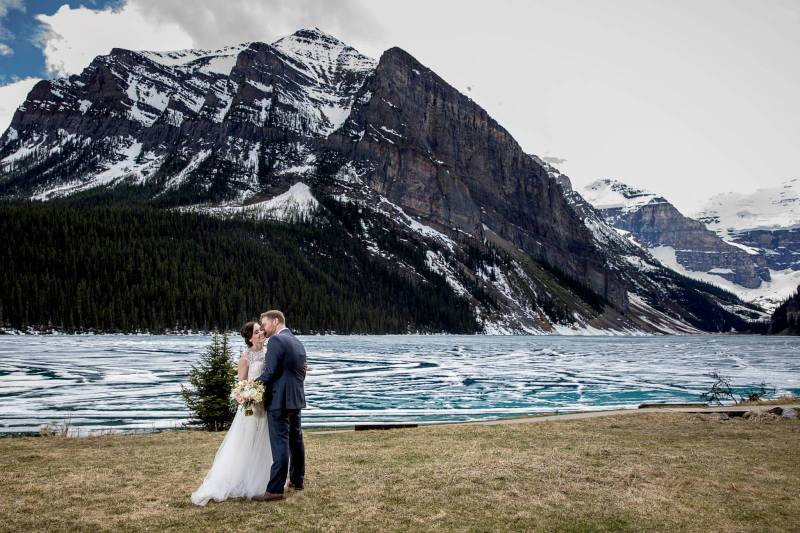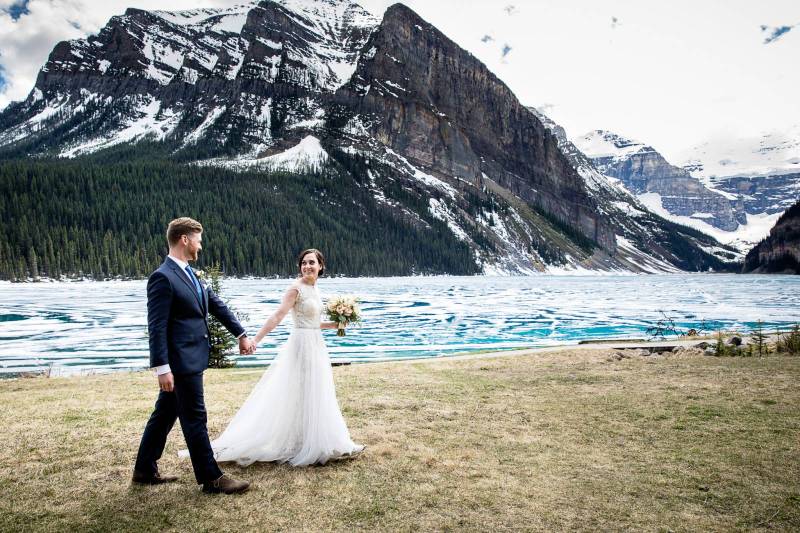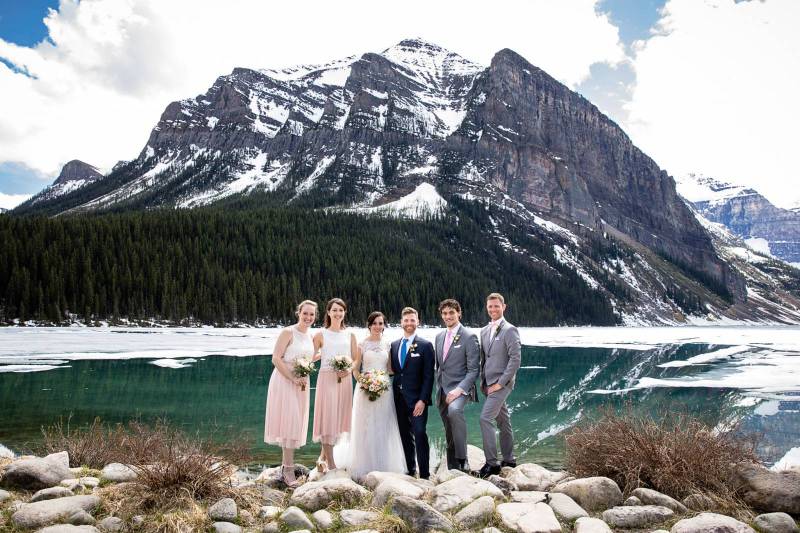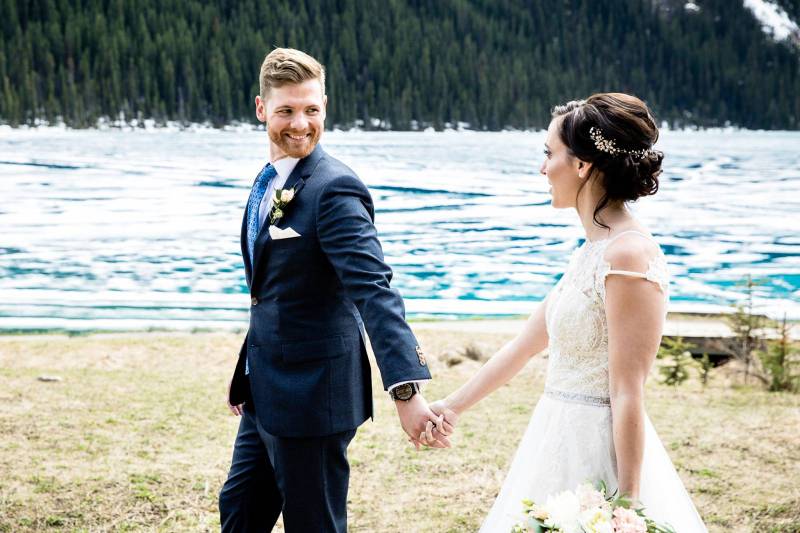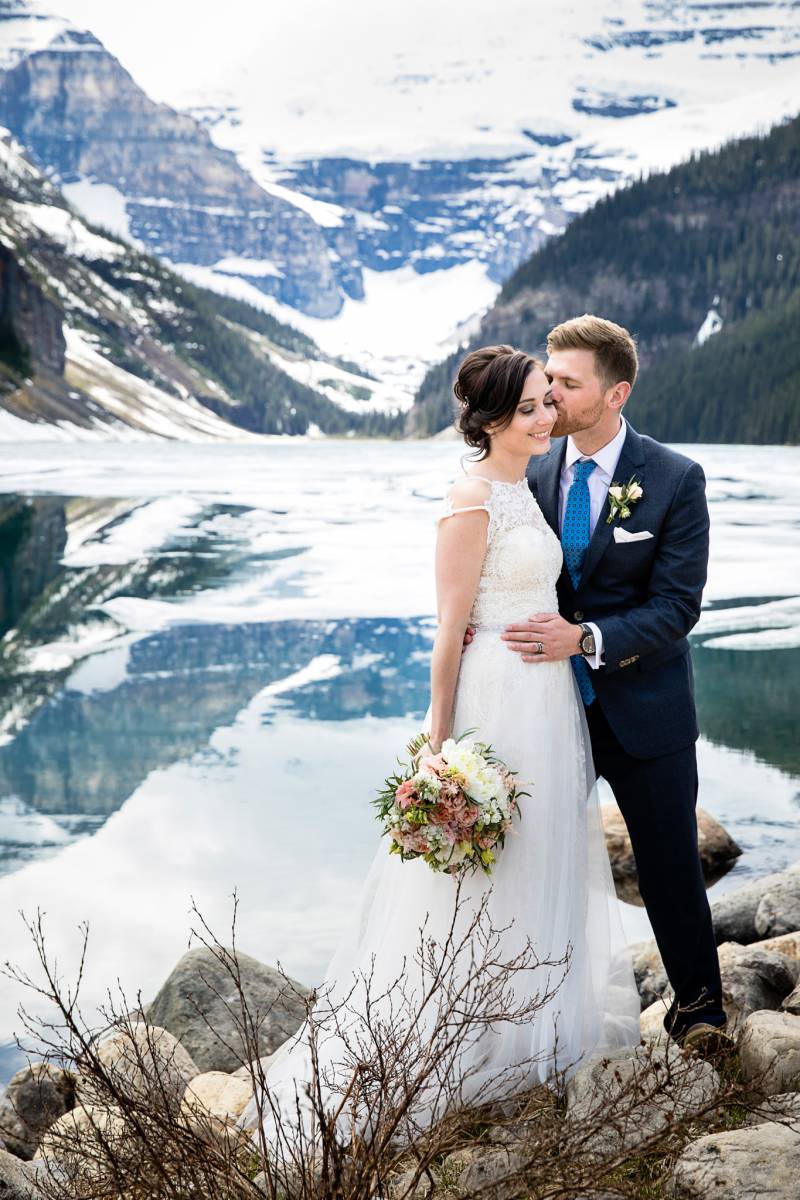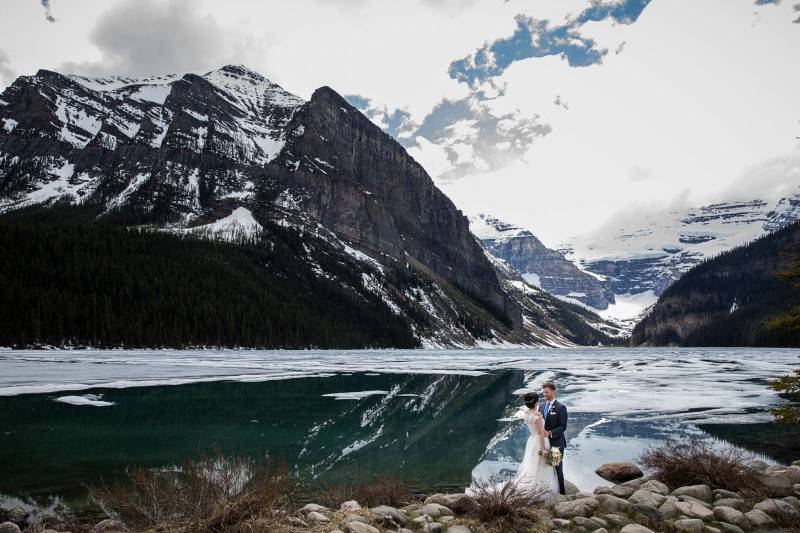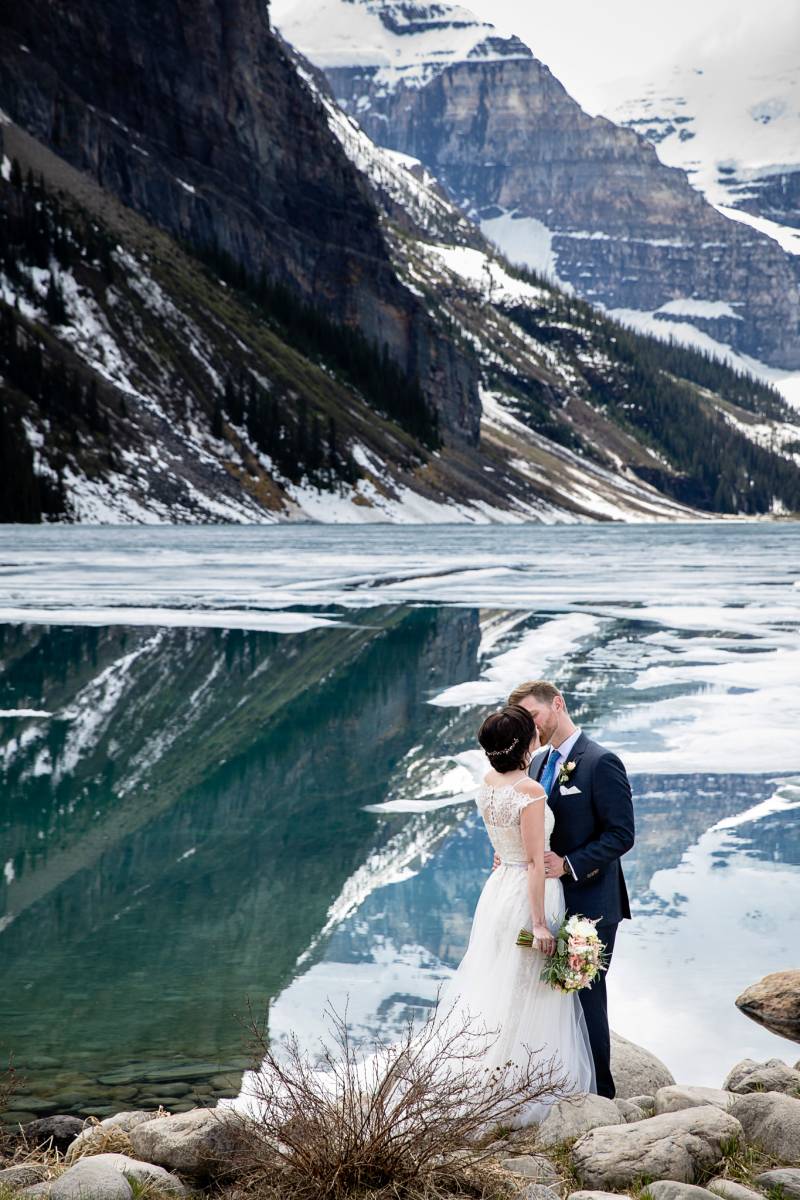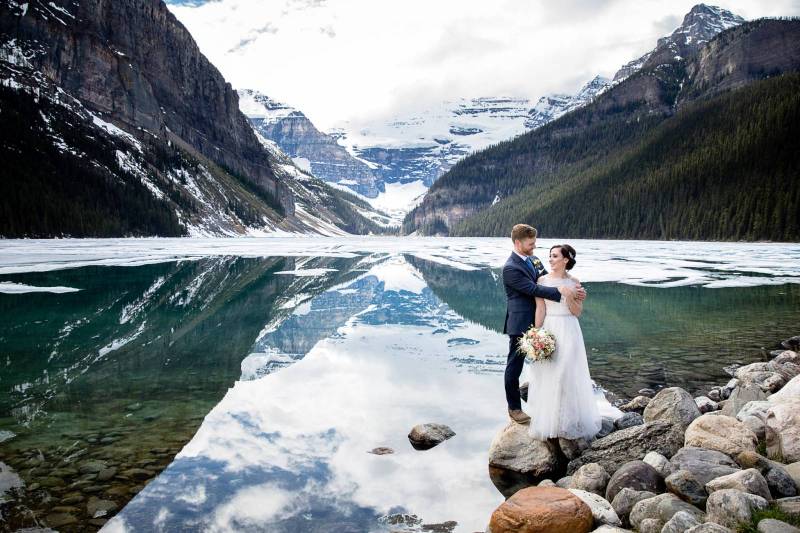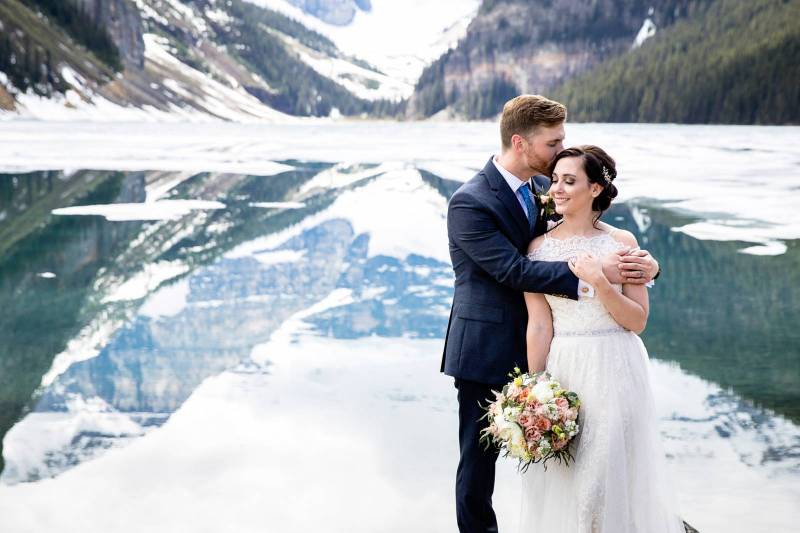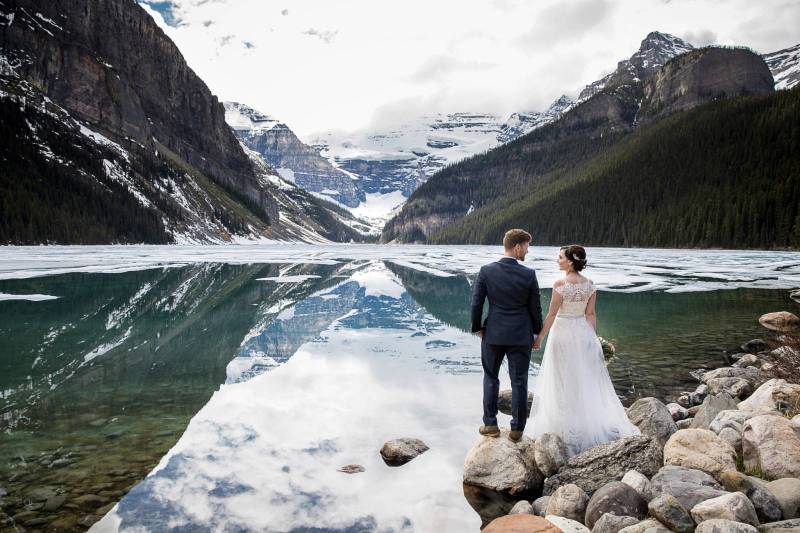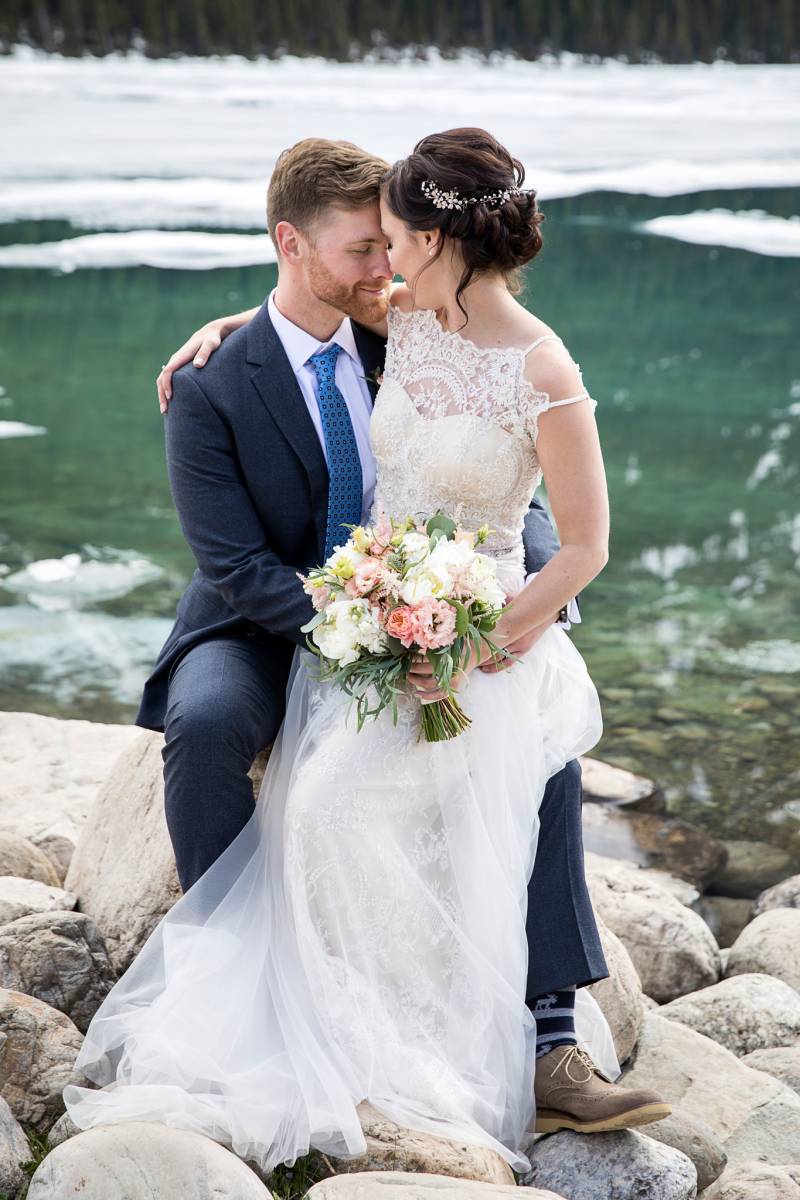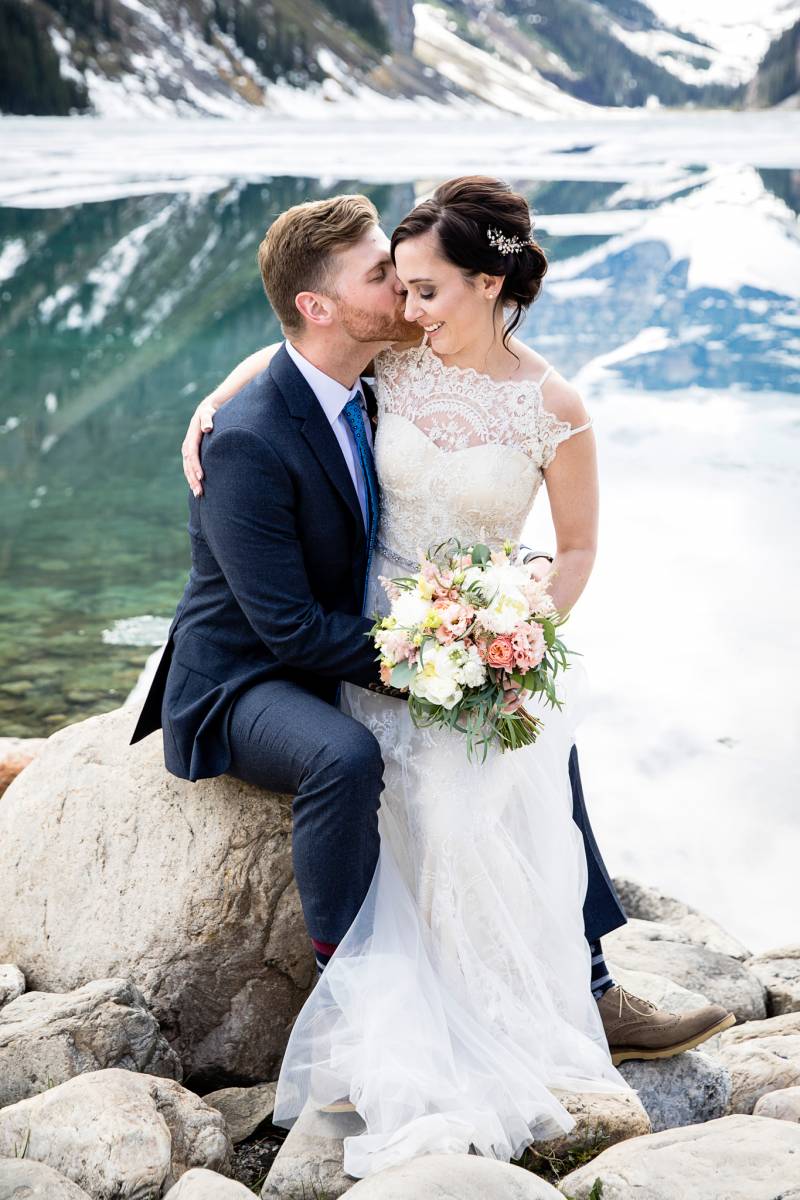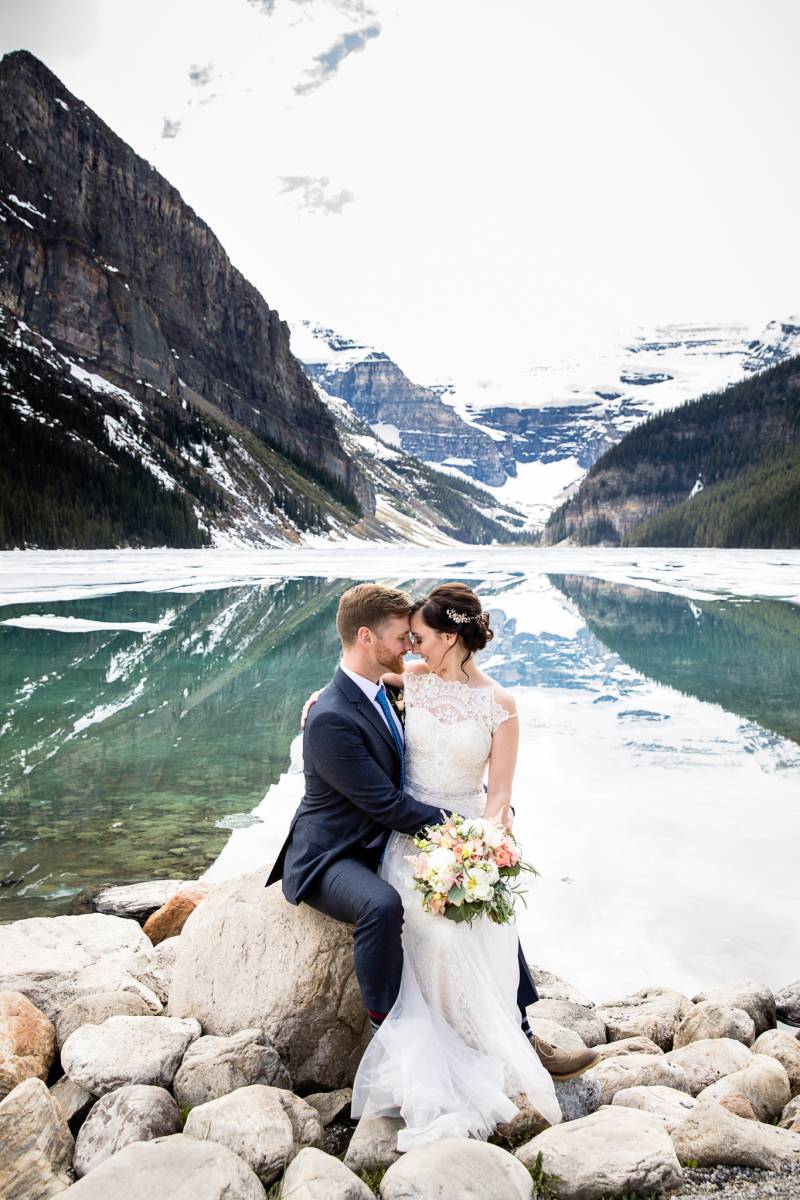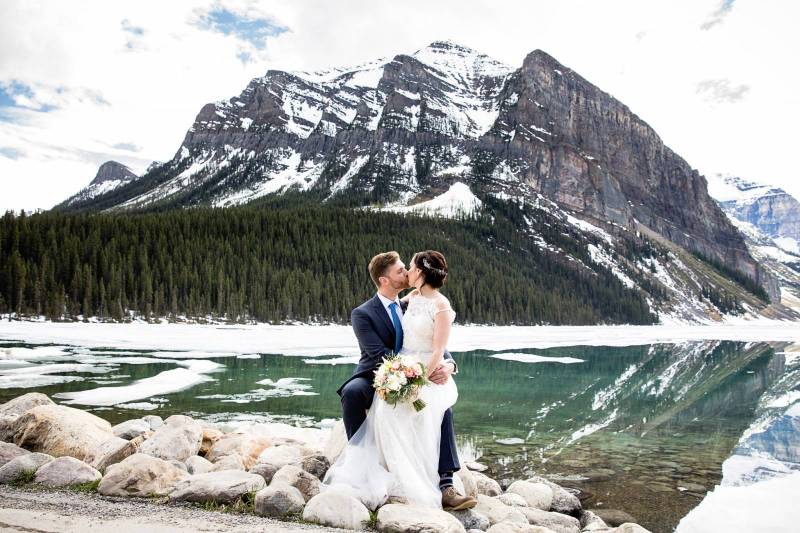 The brides bouquet created by Willow Flower in Canmore was so beautiful, I love the soft colours and greeneries, so pretty!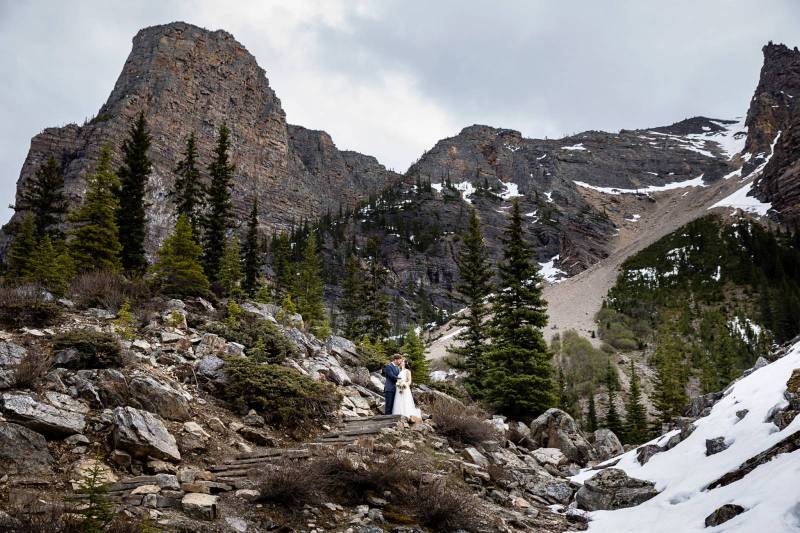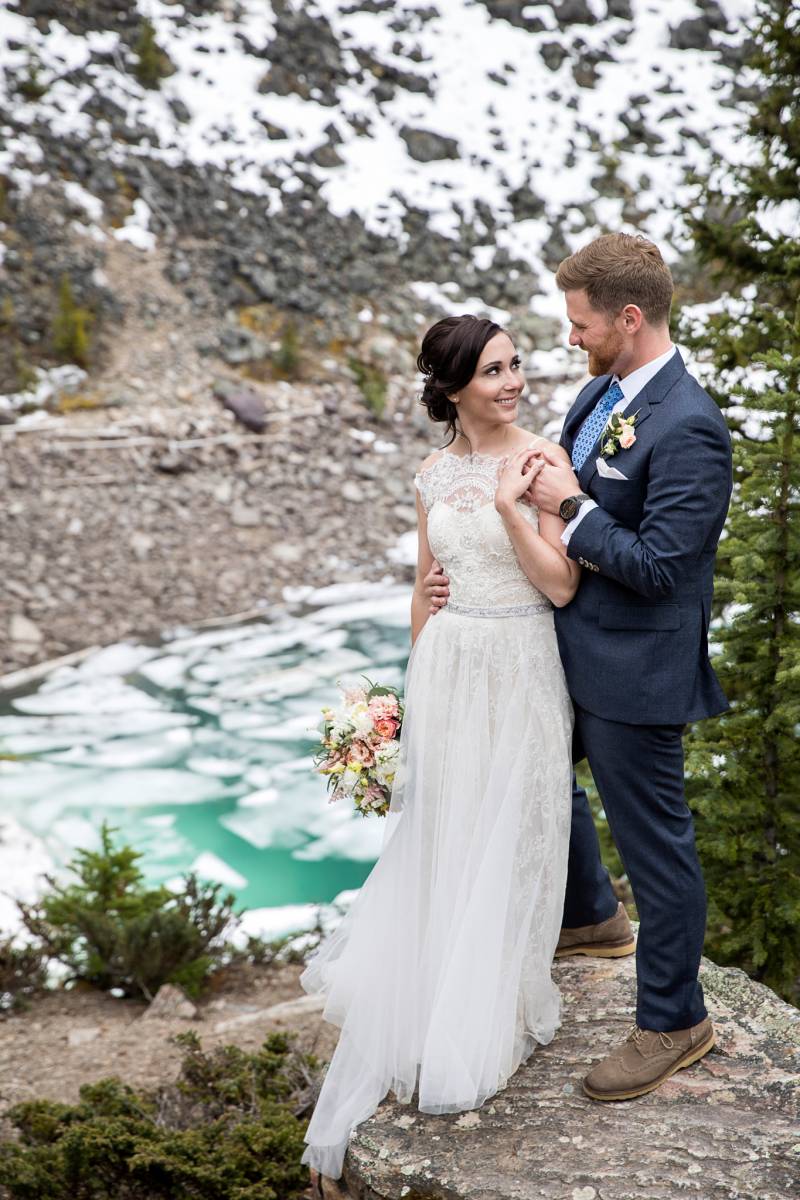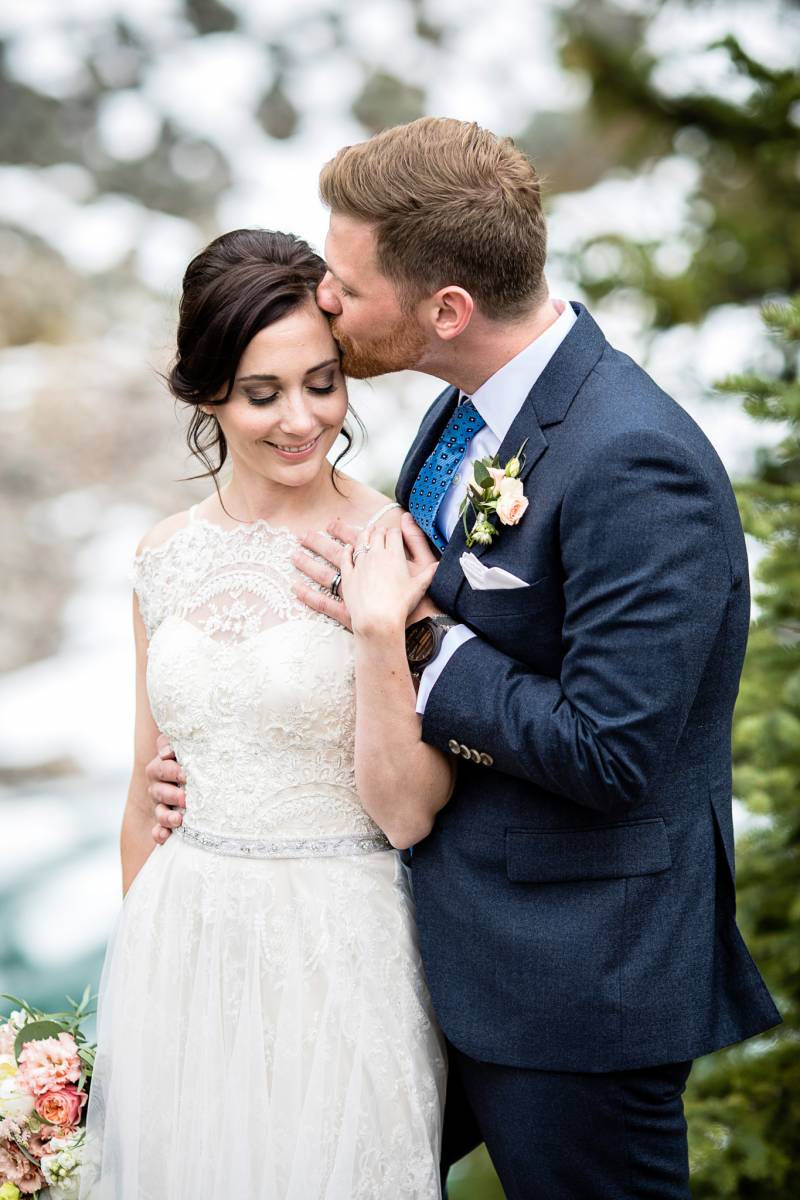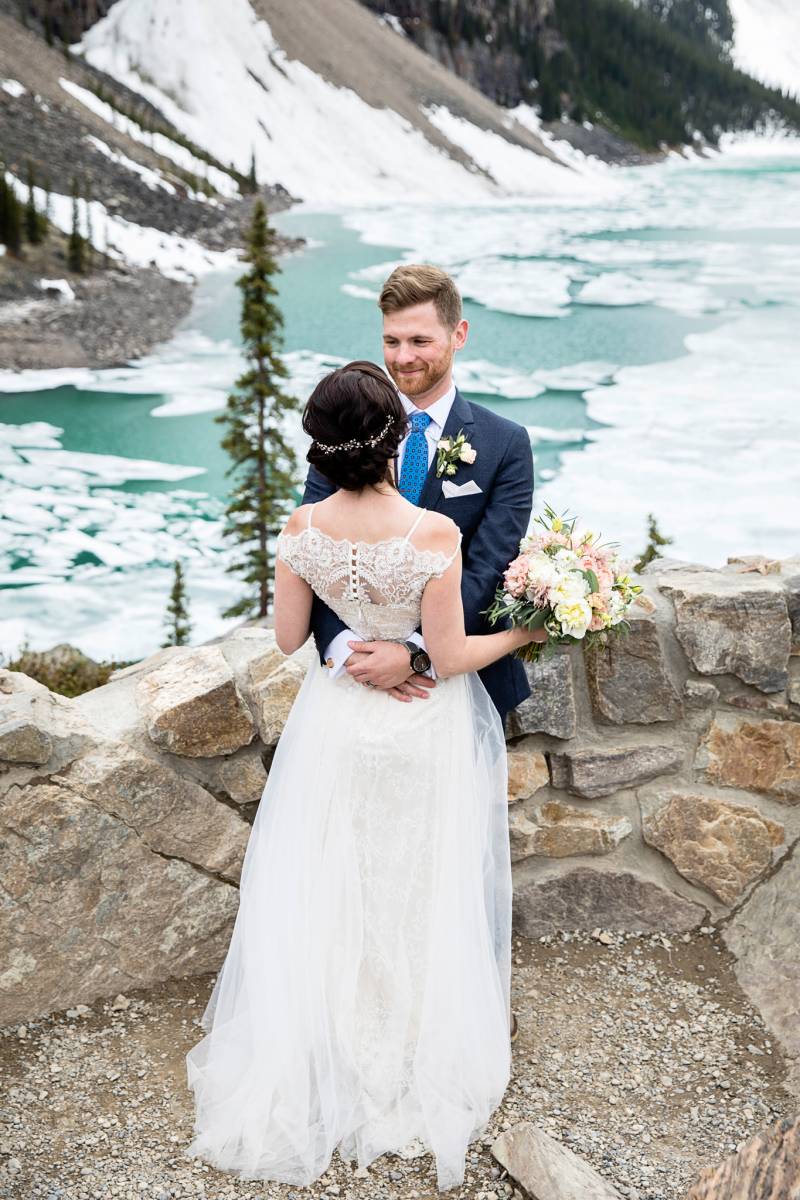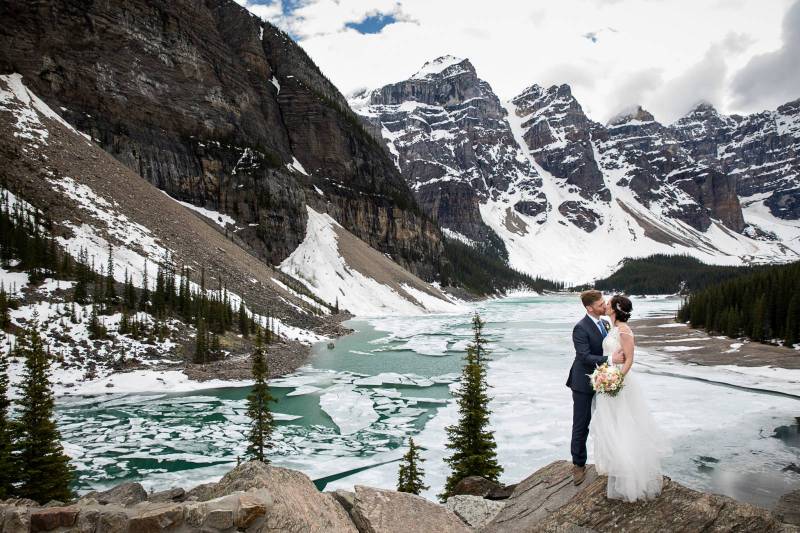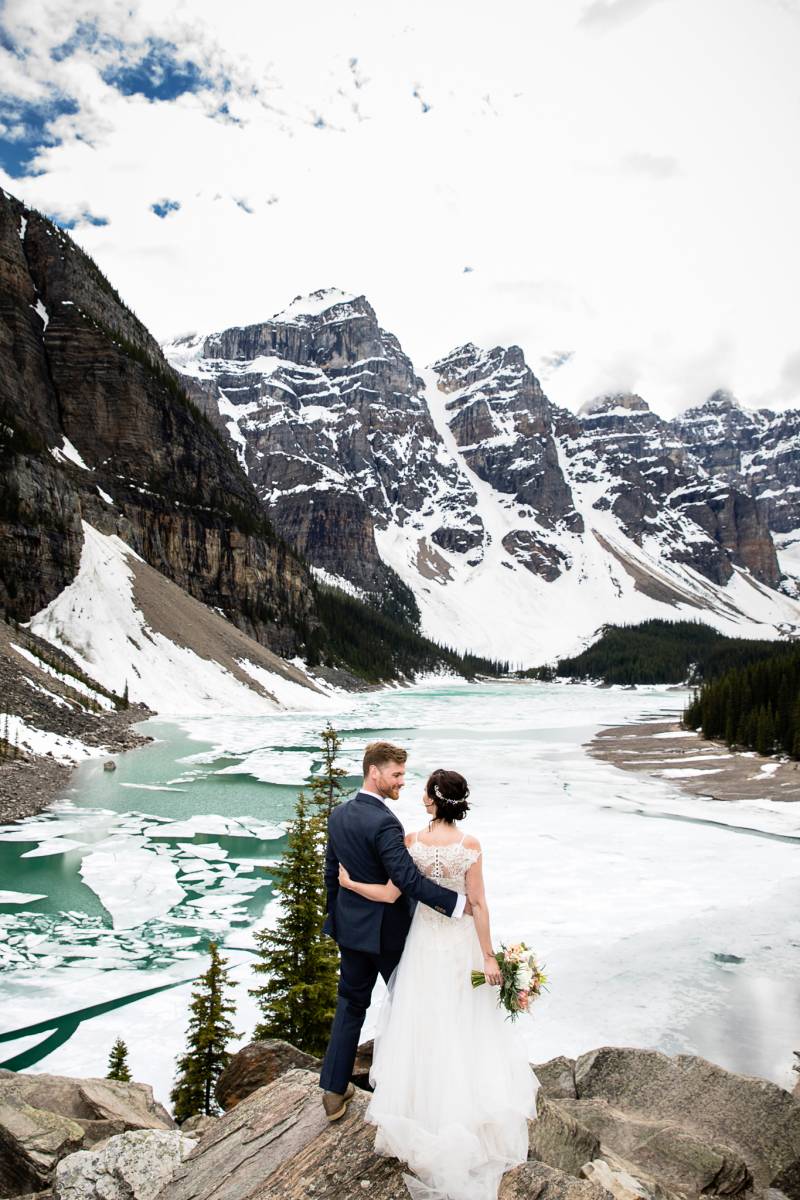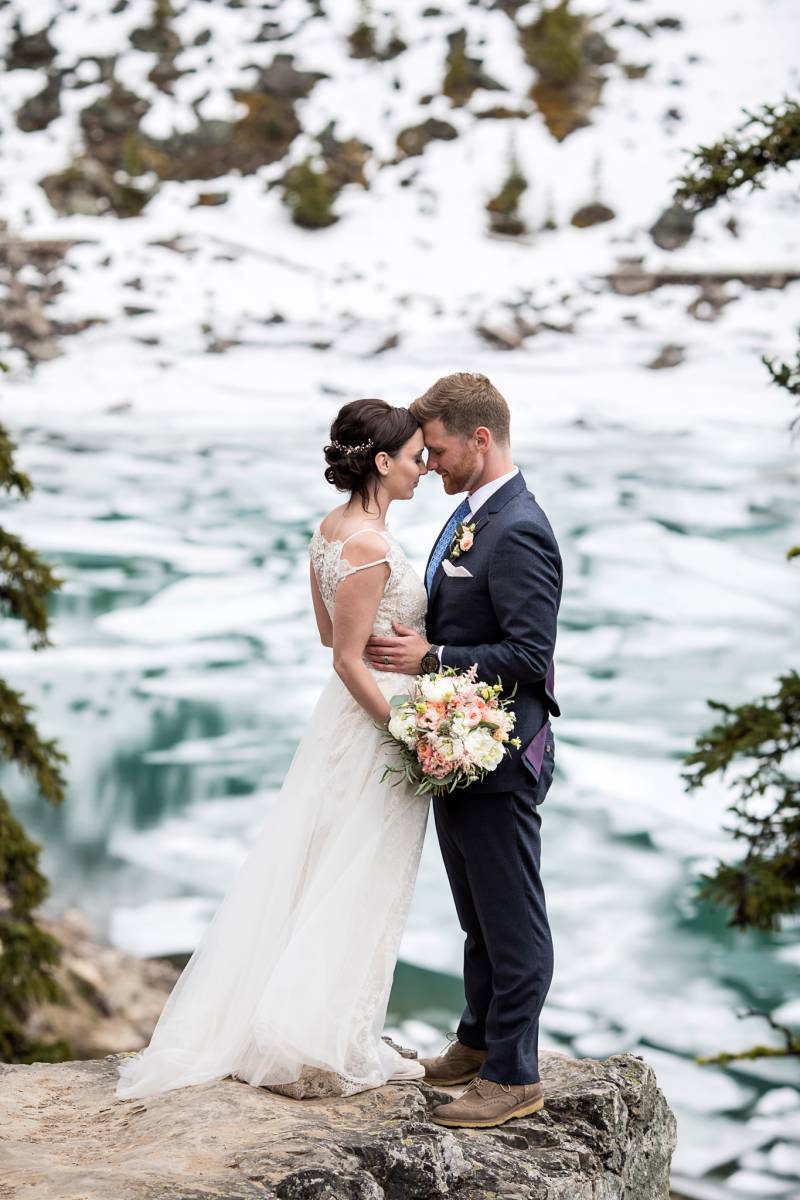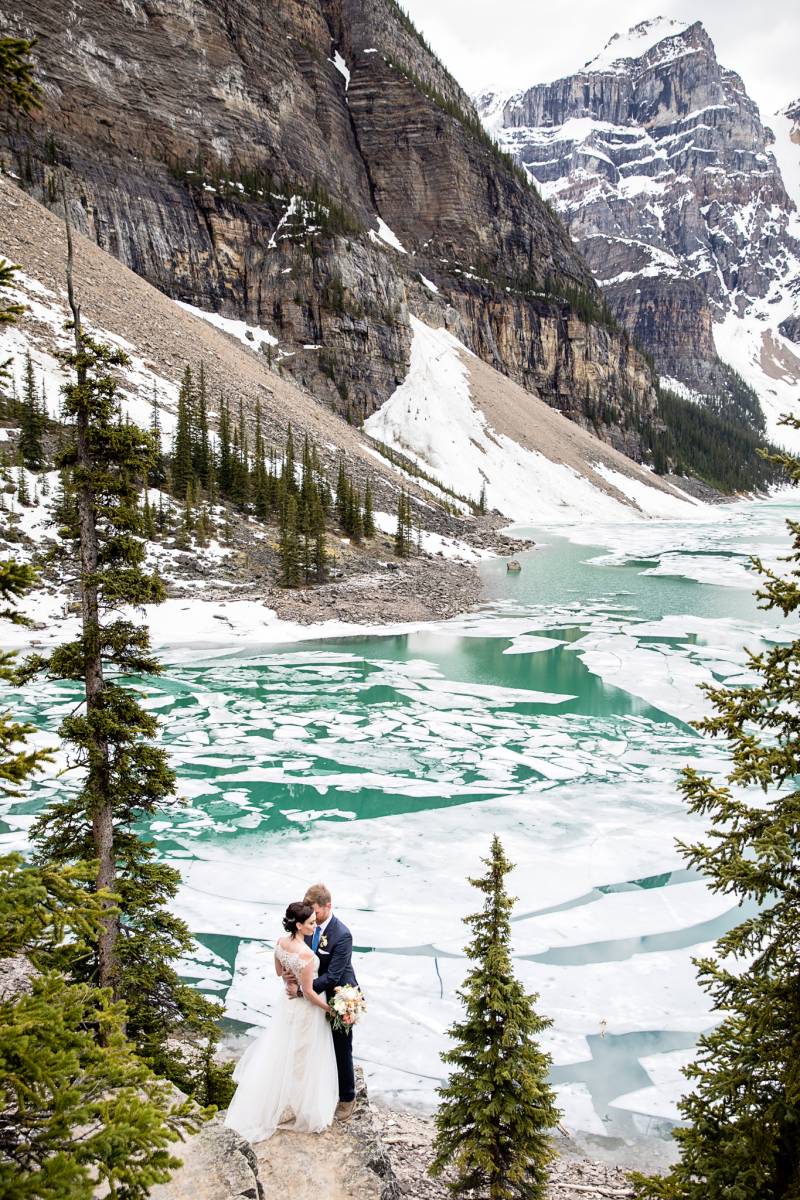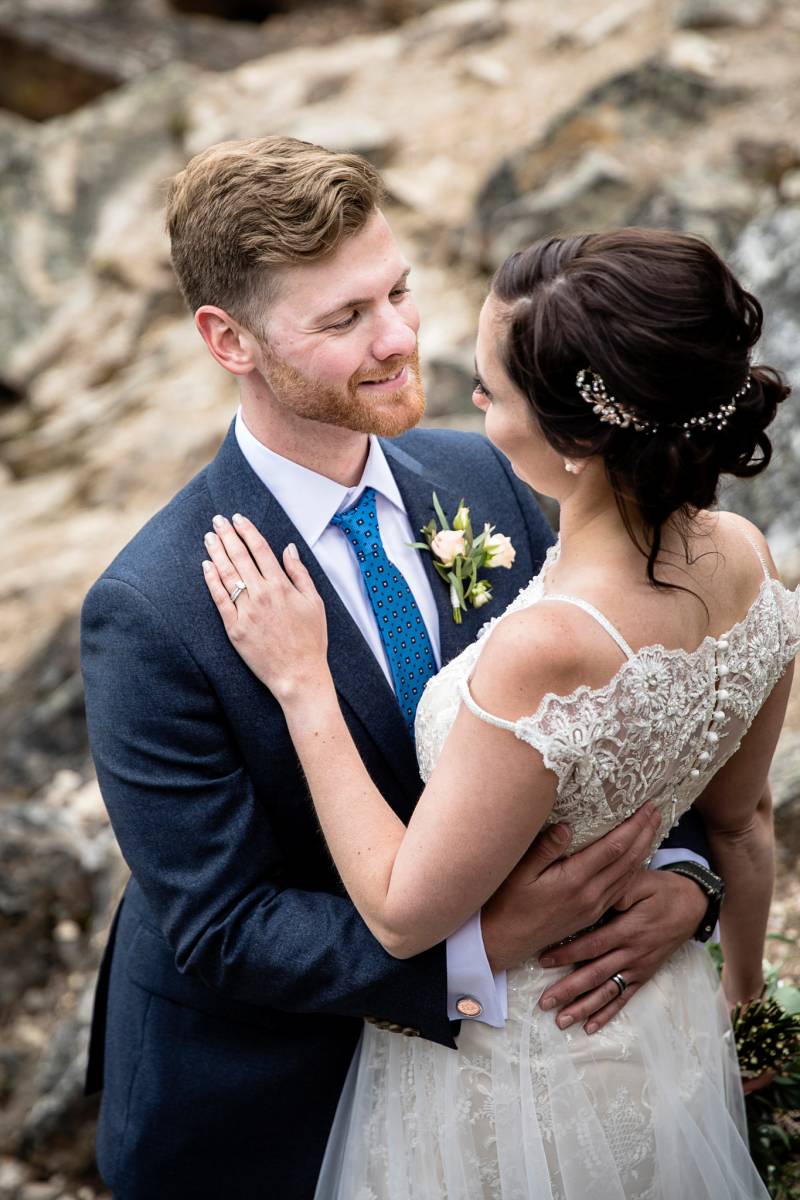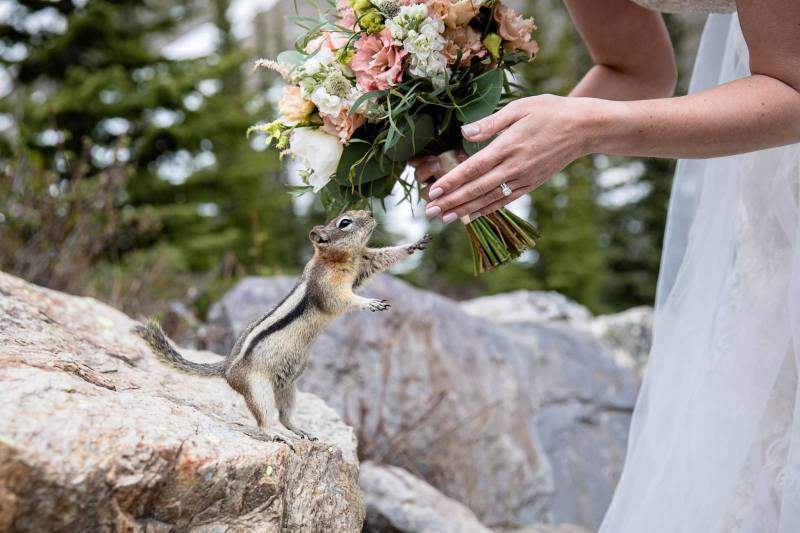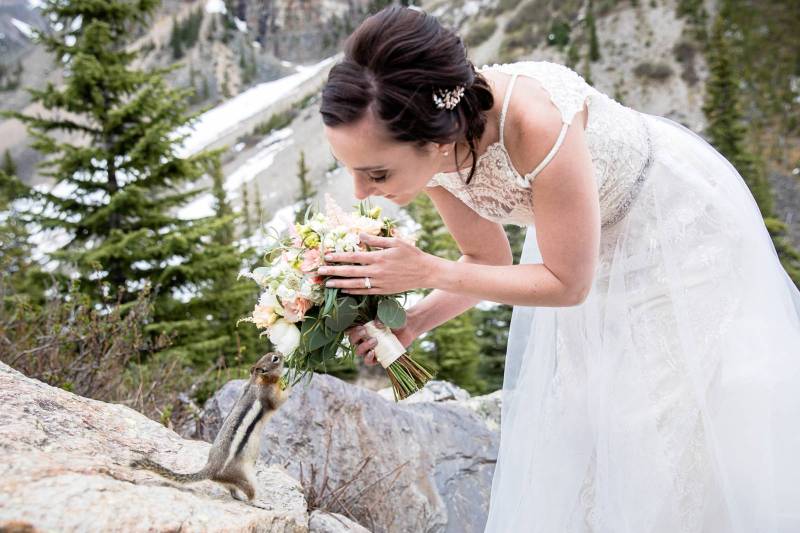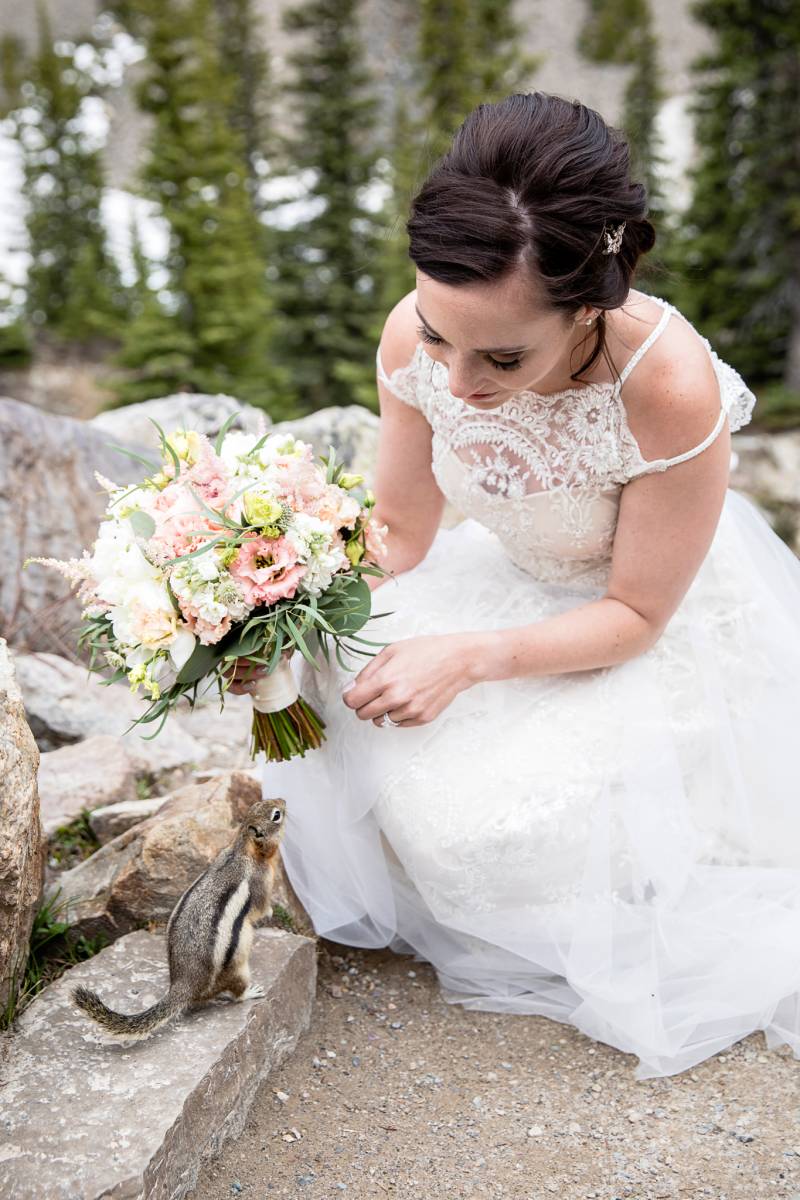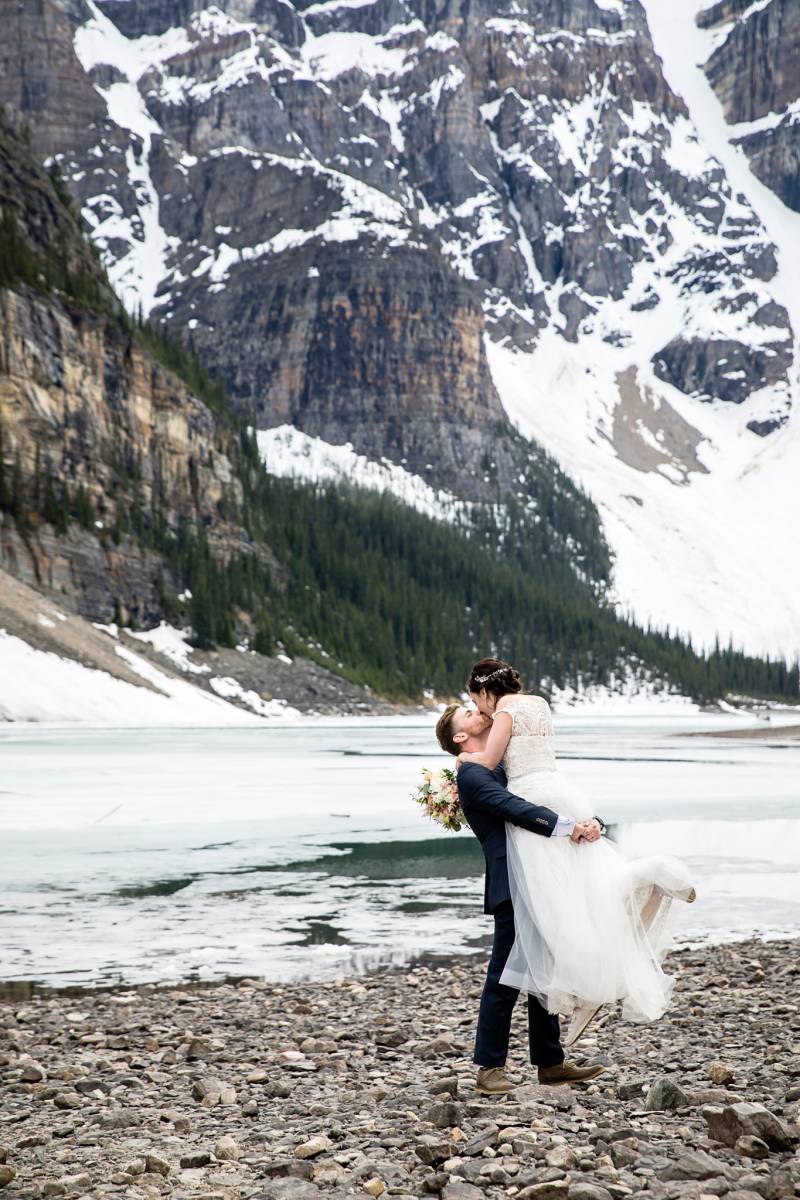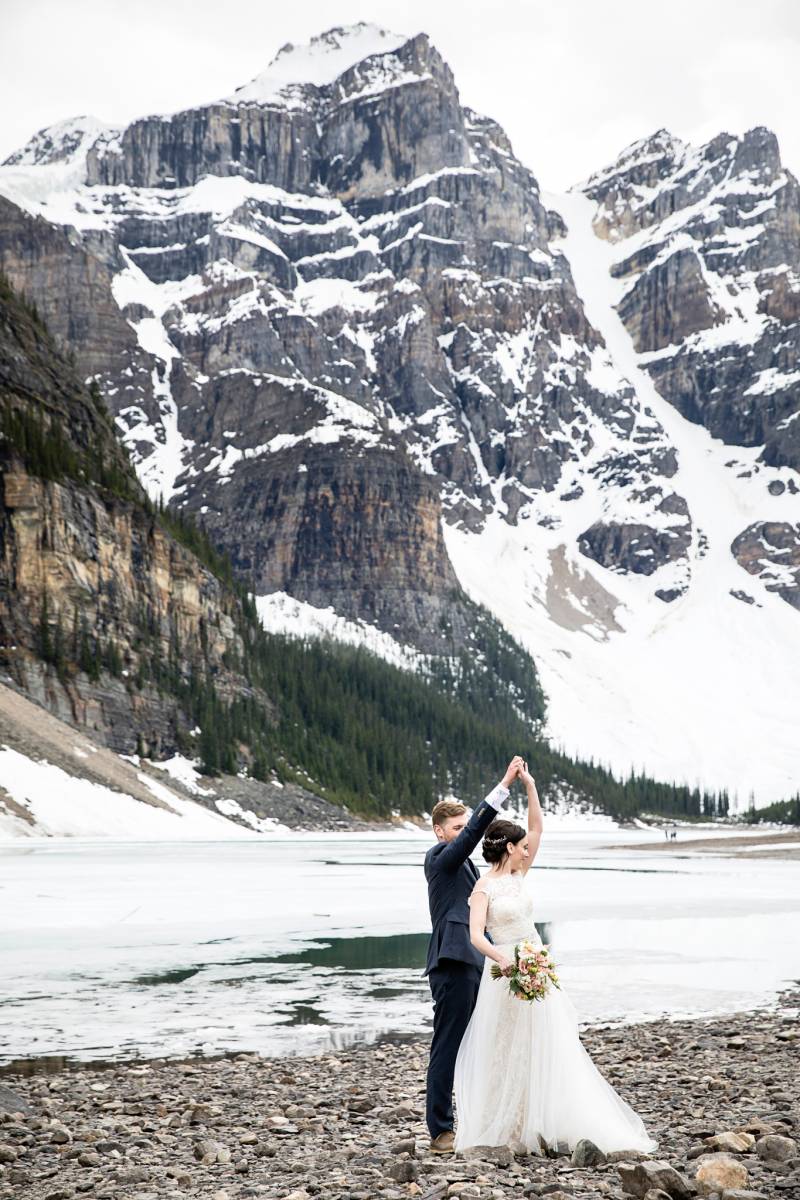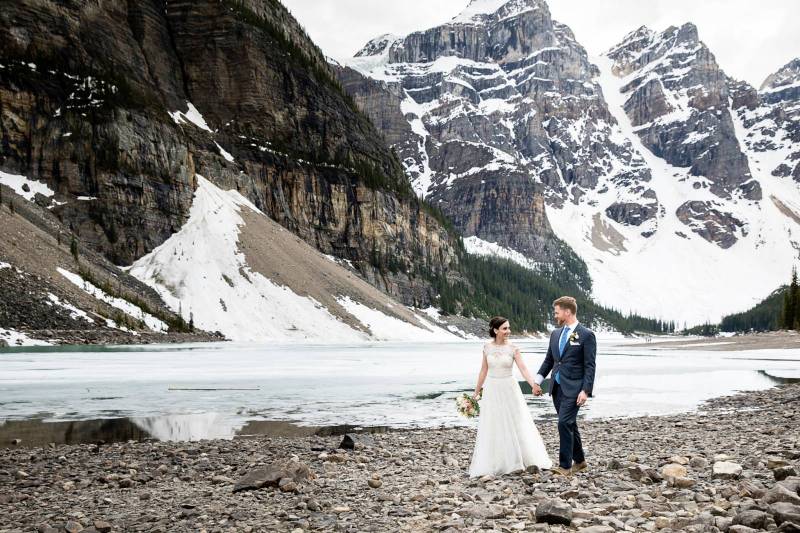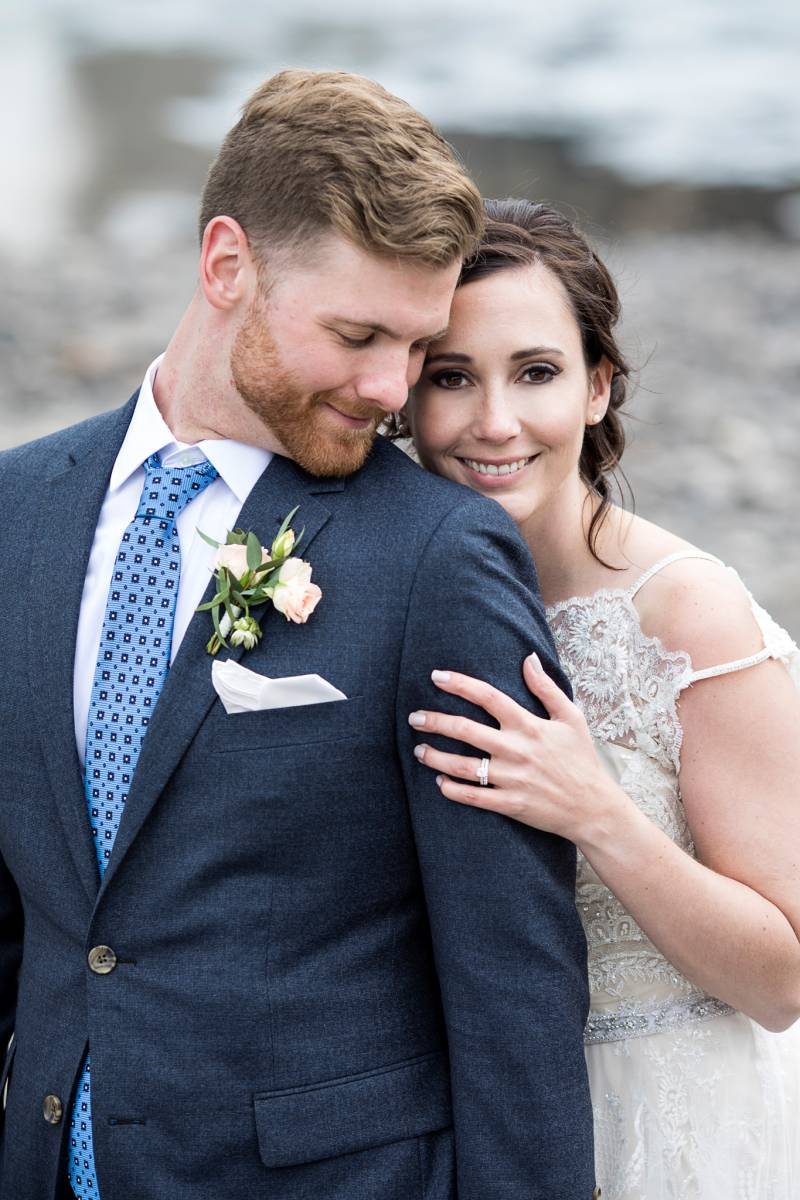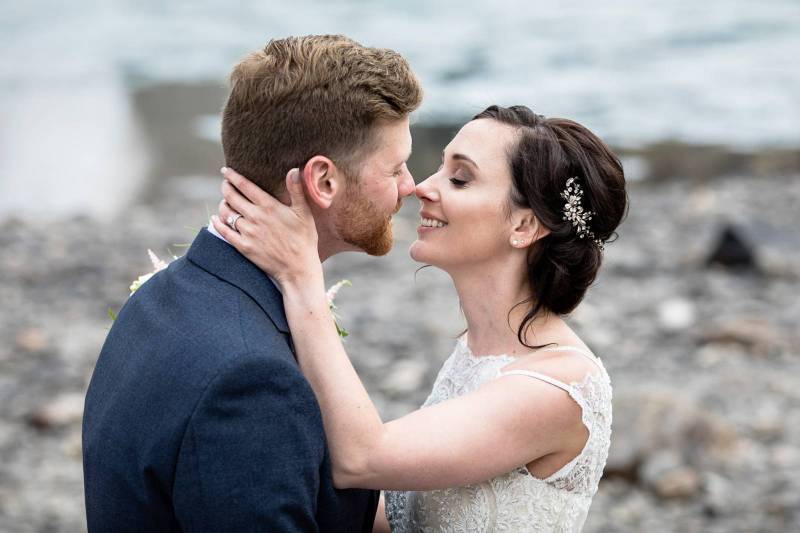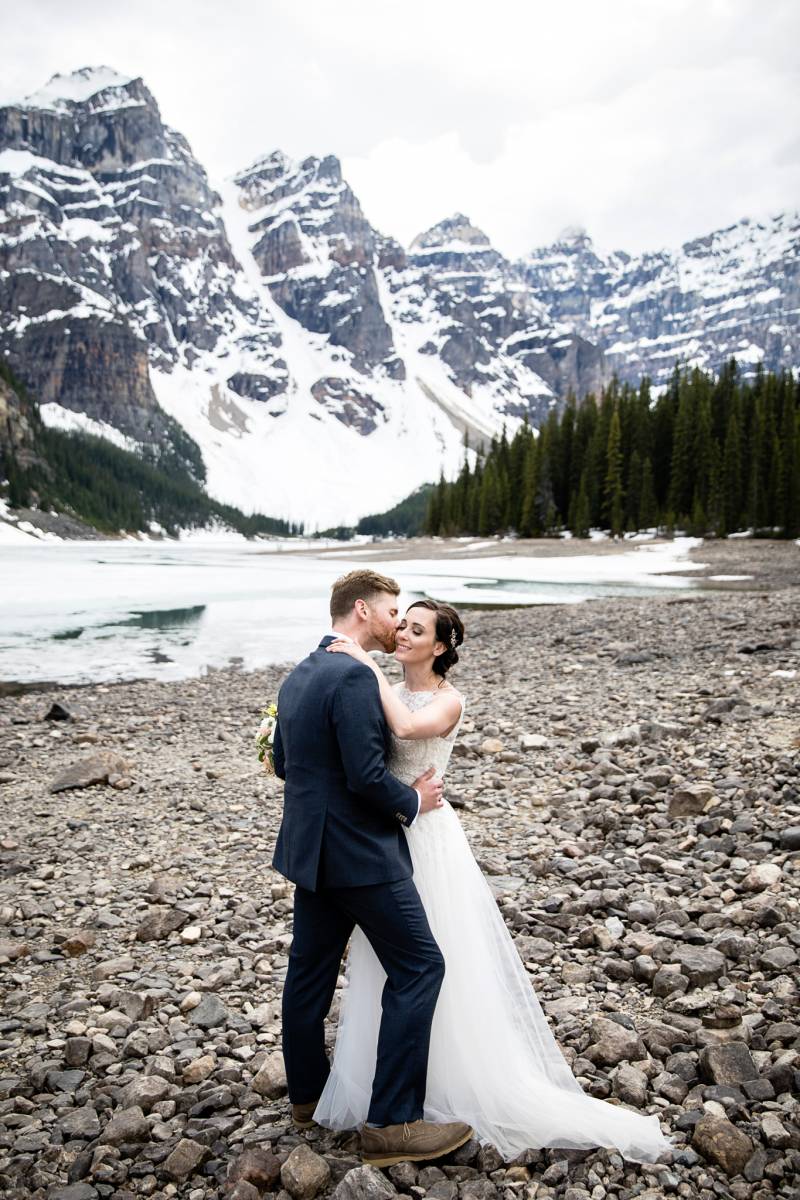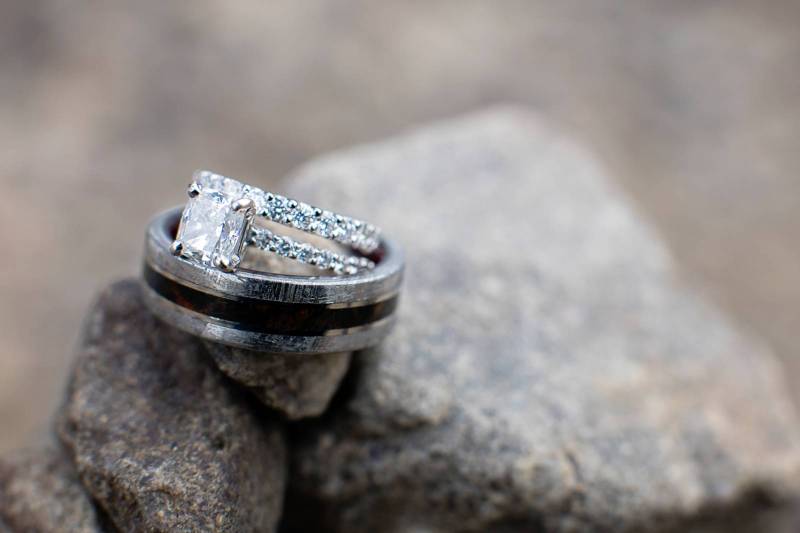 Amy and Zach share a passion for beer tasting and microbreweries so we had to finish the photo session with a few photos of them tasting The Grizzly Paw beers!
If you are recently engaged and planning a 2018-2019 wedding or elopement in Lake Louise, Banff, Canmore, Moraine Lake or Emerald Lake, please contact me for more informations I would love to photograph your mountain wedding!