K & D had a beautiful intimate wedding at Emerald Lake Lodge. The Fall colours were beautiful and their theme colours, "Puple and Orange" worked perfectly with the scenery! Their day was filled with lots of love and laughter!
They both love the outdoor so a Fall wedding at Emerald Lake Lodge was the perfect choice for them! Congrats to the both of you!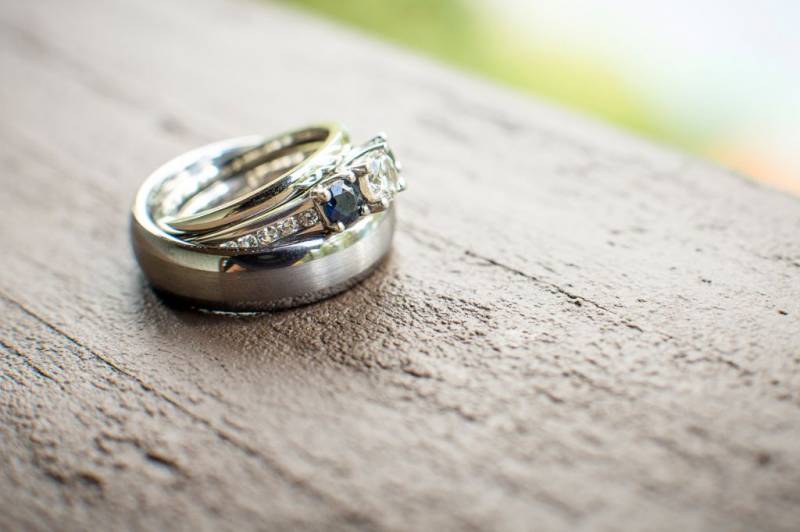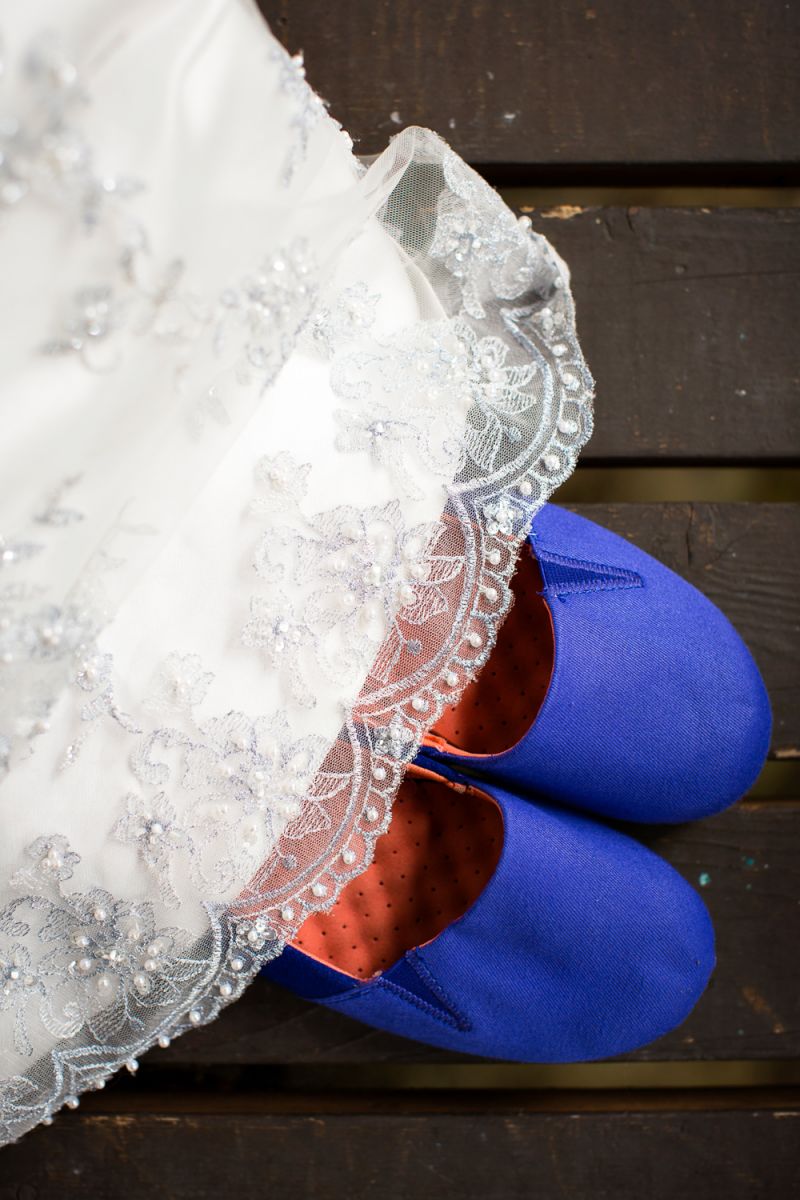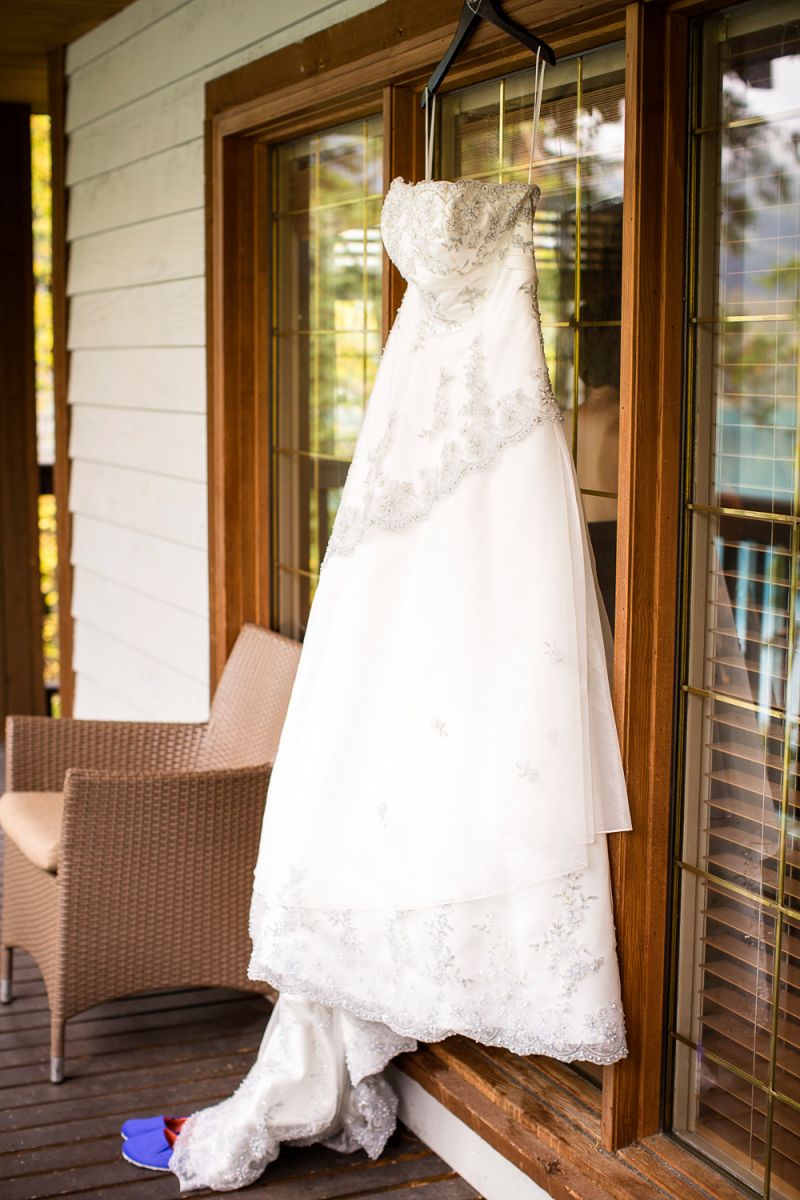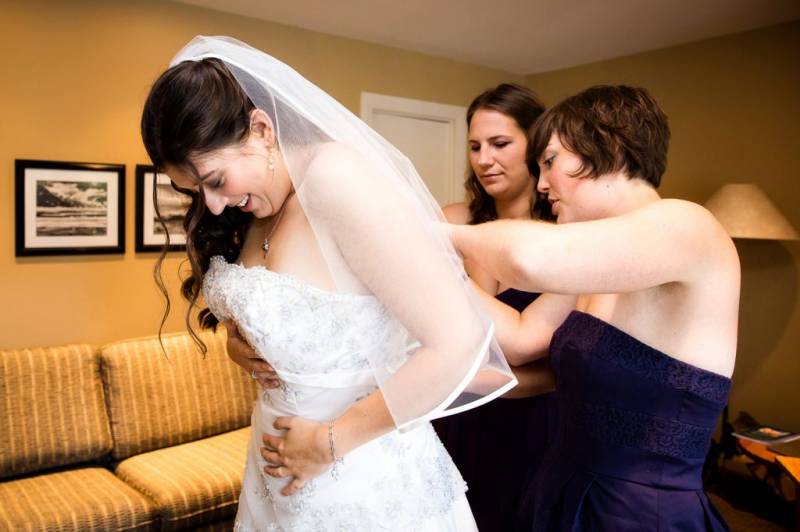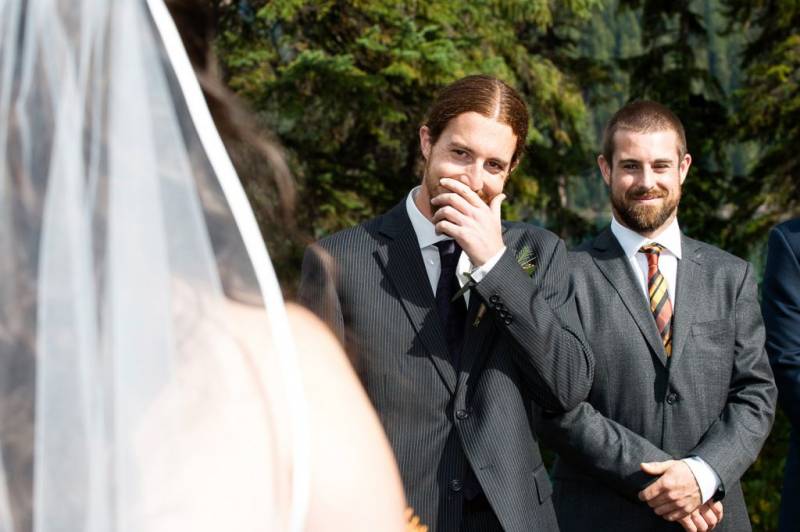 One of their favourite moment was the first time they saw each other at the cermeony, here's what the bride had to say about that special moment:
Kim had suggested that Daniel be facing the lake while I came down the aisle, and it was a great build up for the moment. Daniel preferred to not have a first look before the ceremony. We had spent the morning together for breakfast and had only been apart to get ready, but it was an amazing feeling to see each other when he turned around to see me. We both took that moment to overlook the lake too - our morning had started off with pouring rain, and we weren't sure if an outdoor ceremony would be possible until an hour before. I will never forget the overwhelming feeling of gratitude that our ceremony was outside where we had planned, that the rain had stopped for us, and that our nearest and dearest were there with us.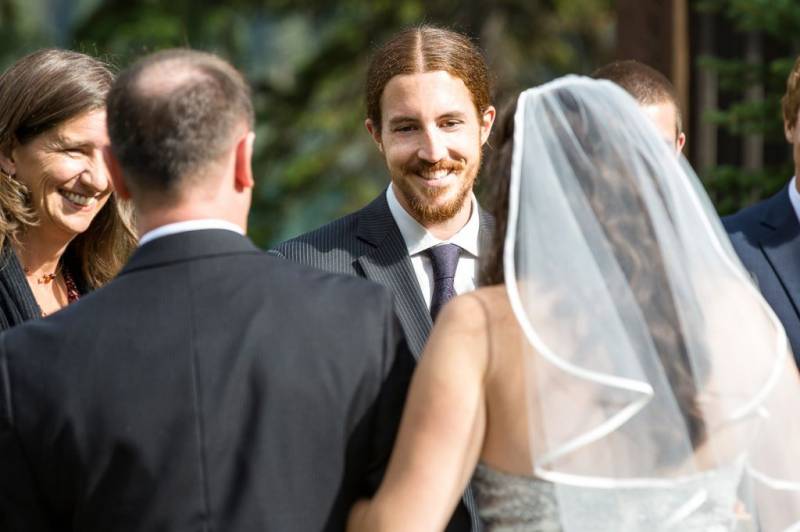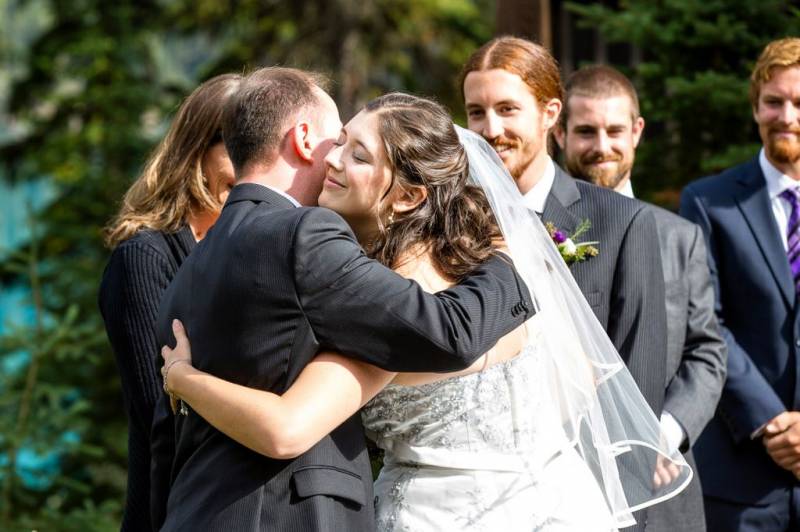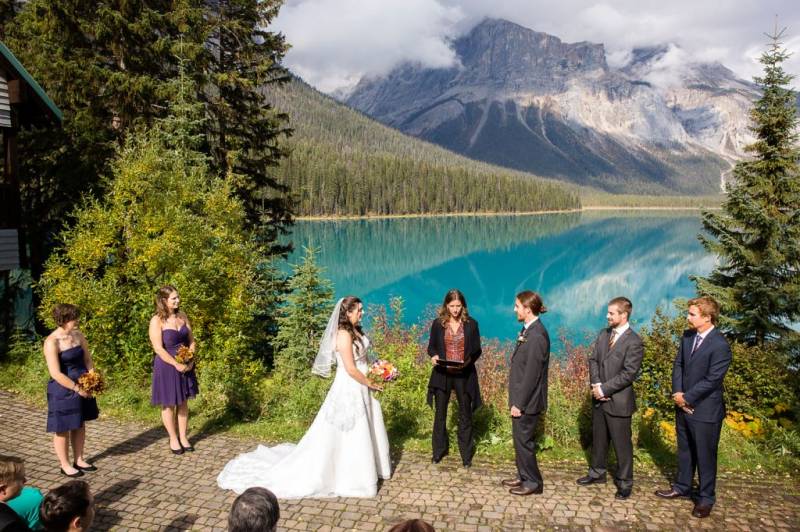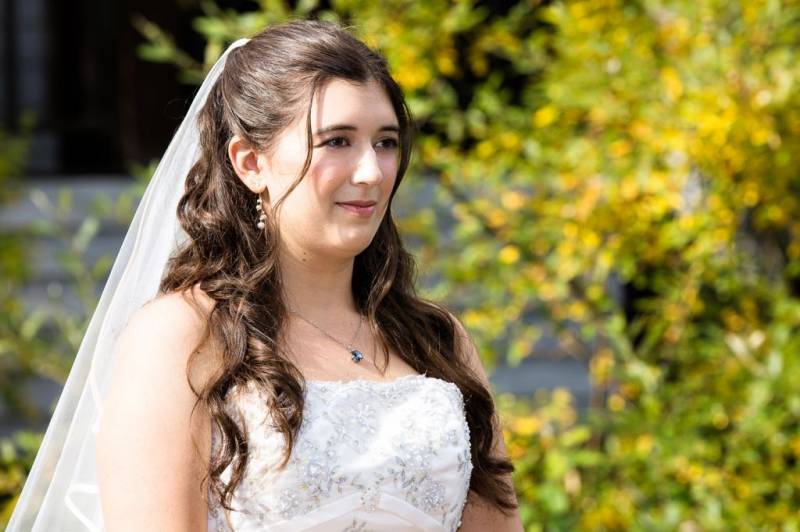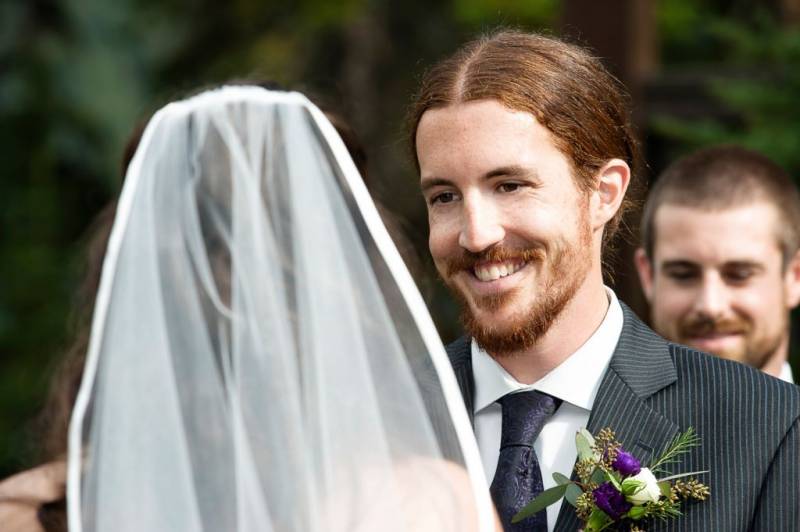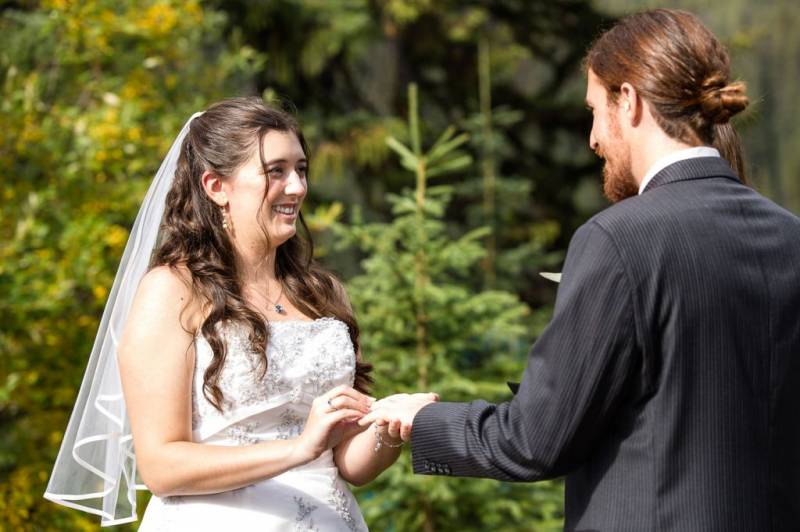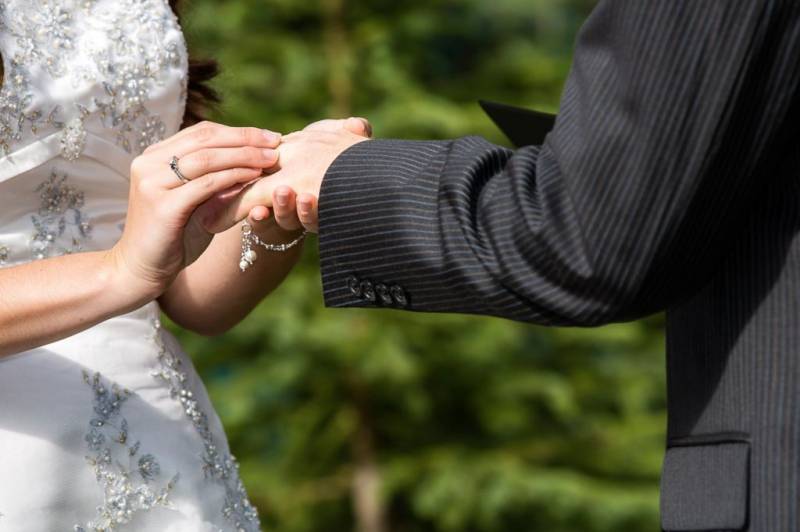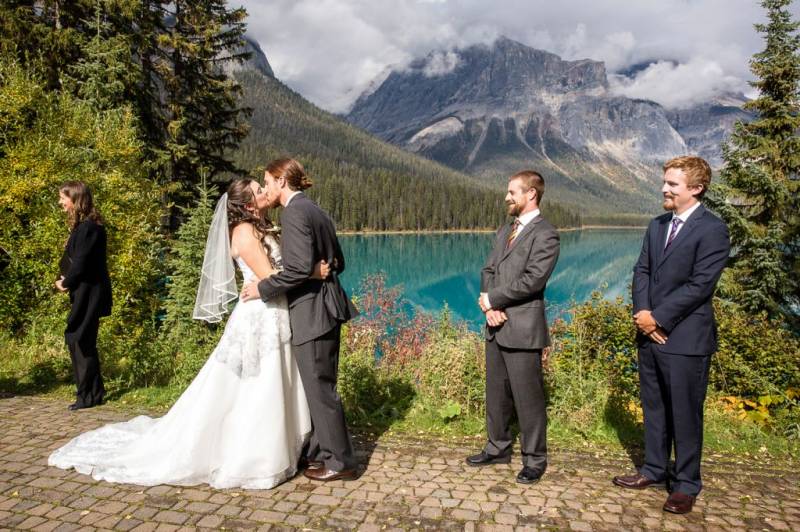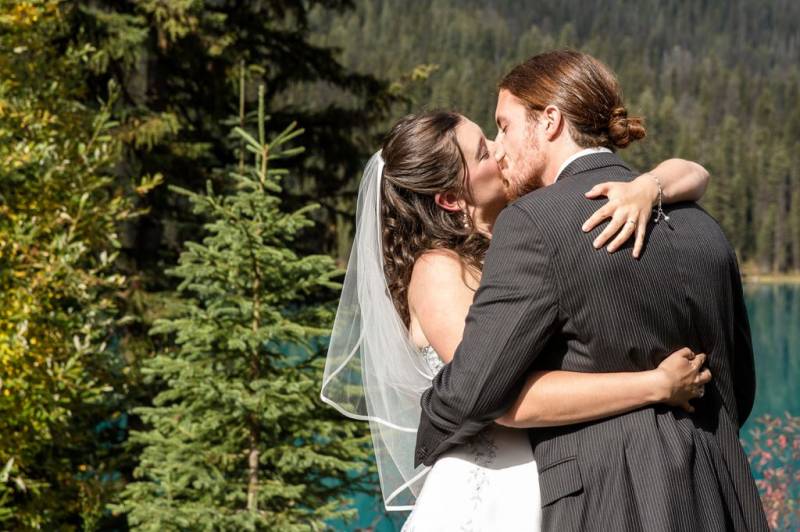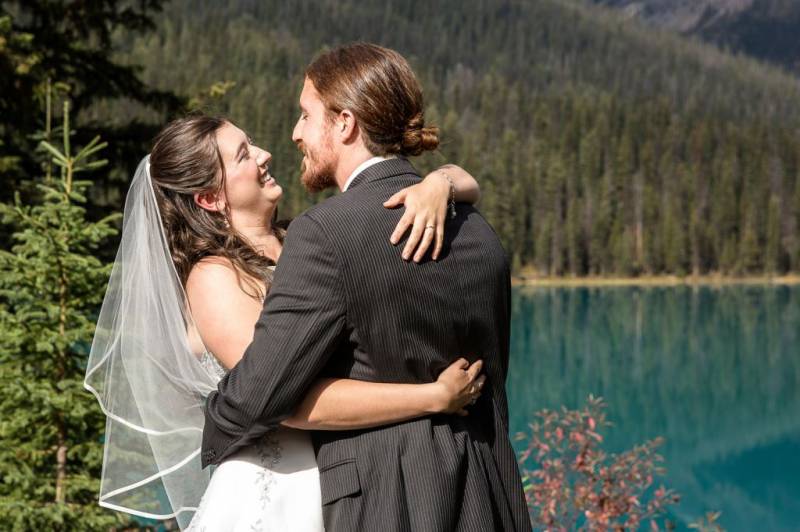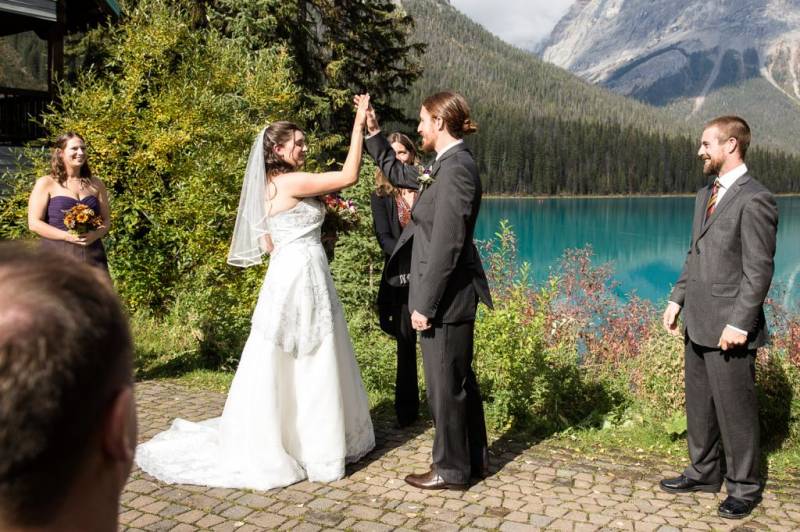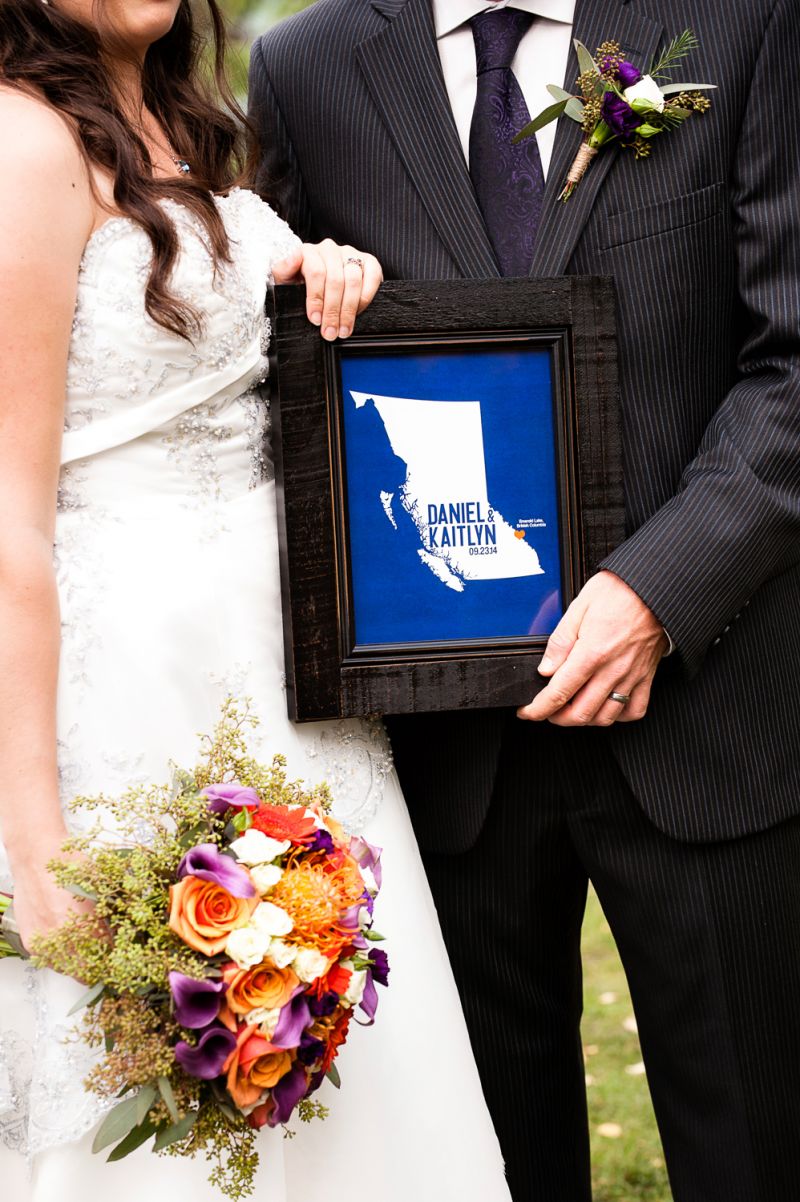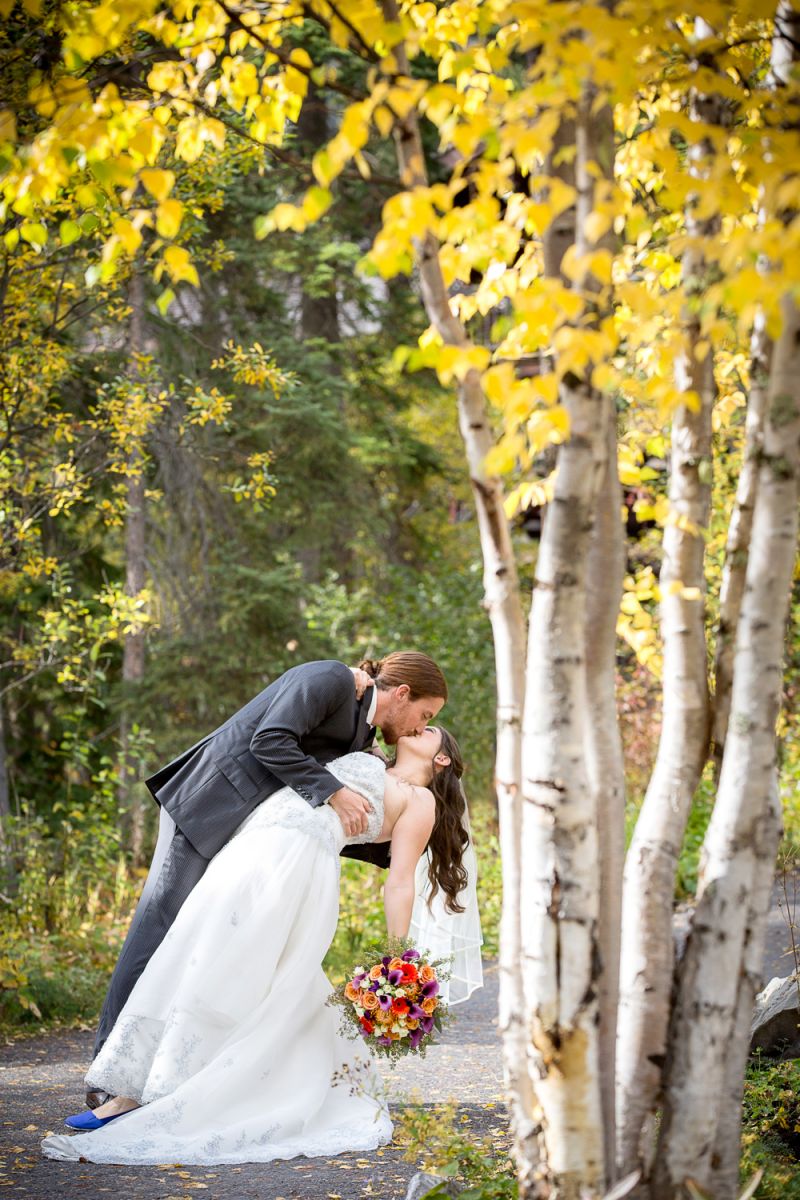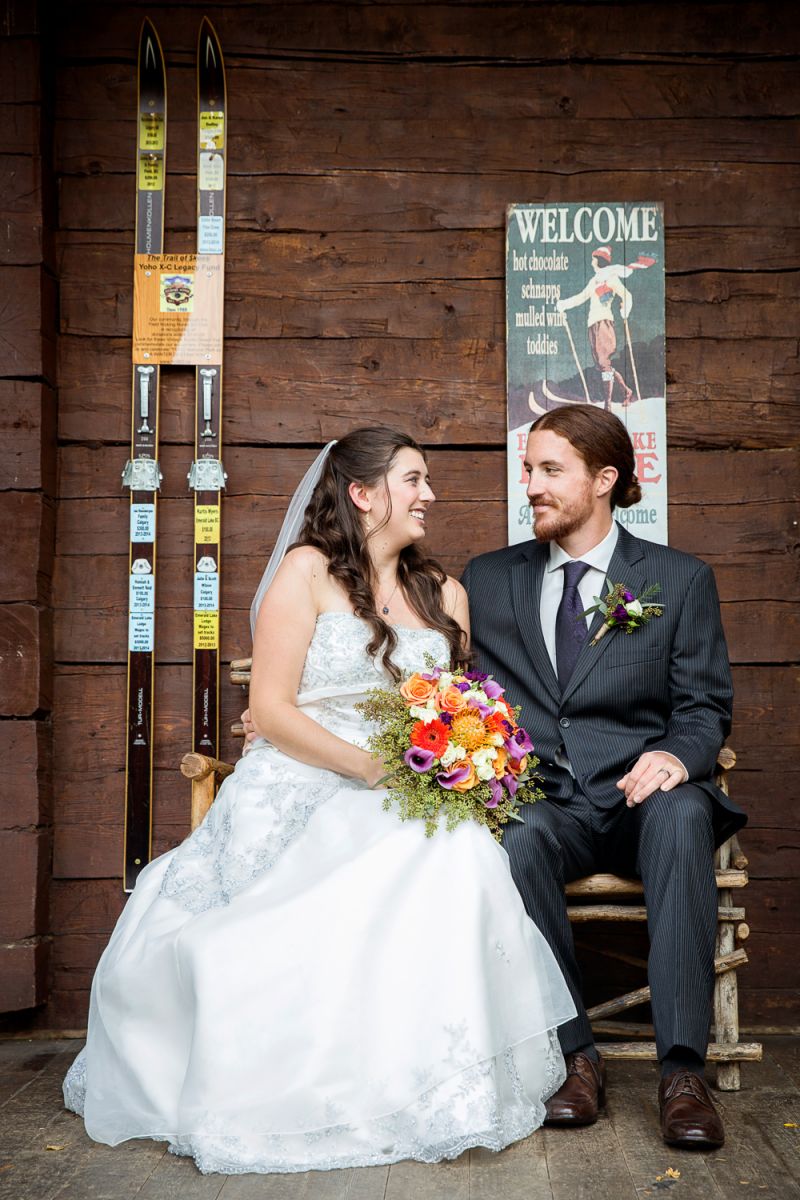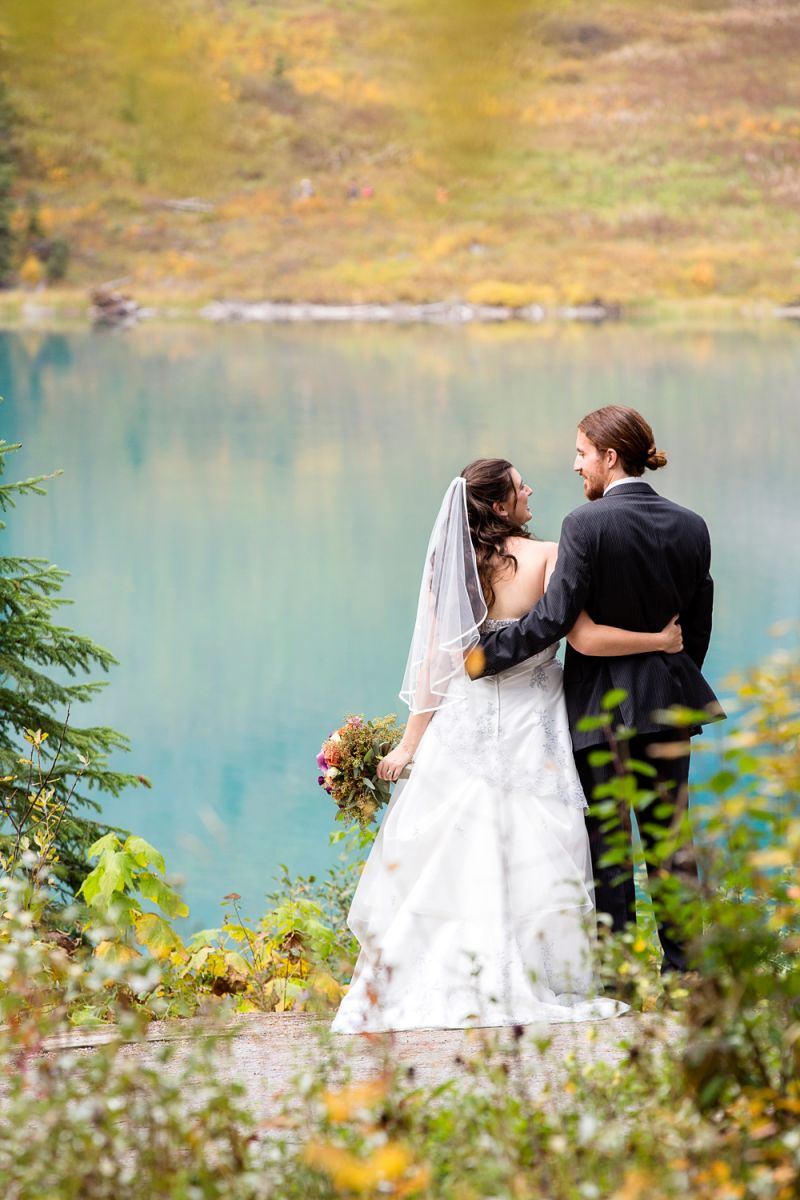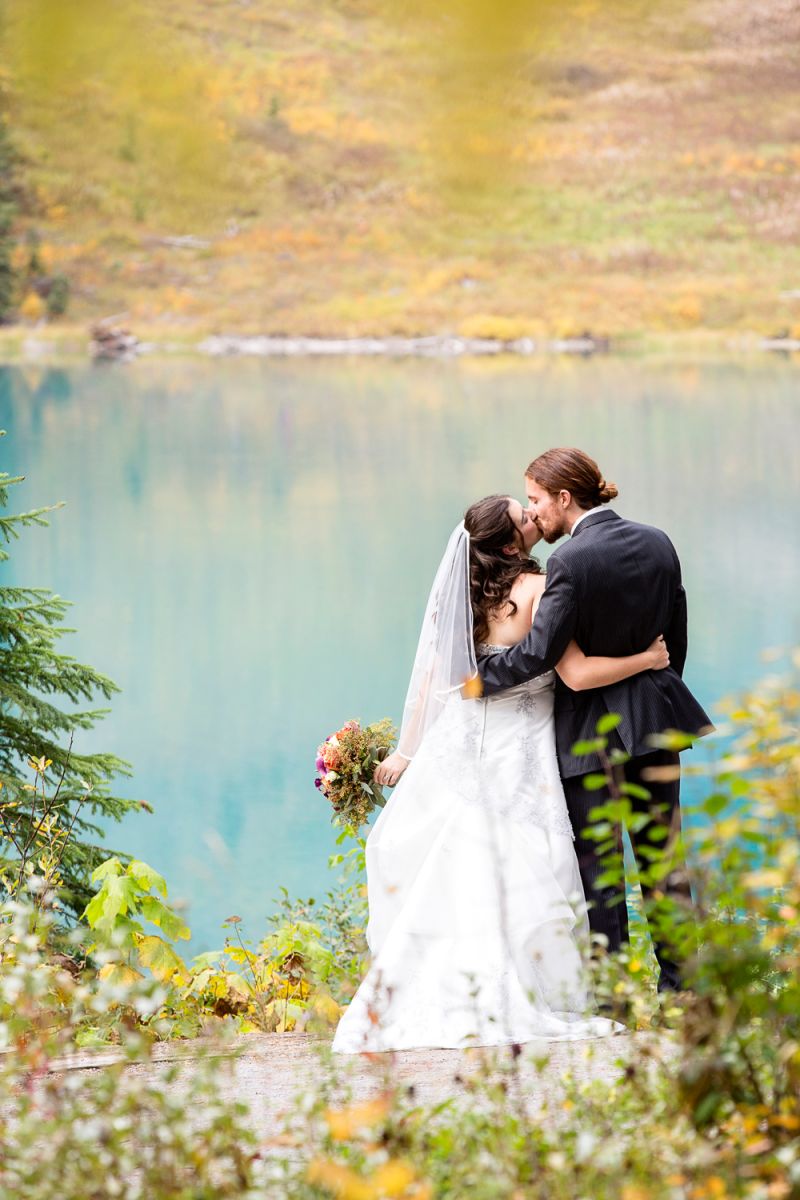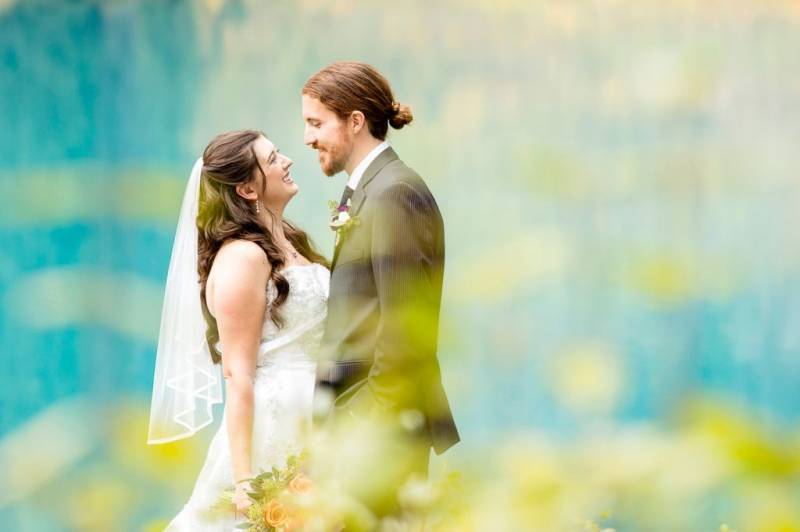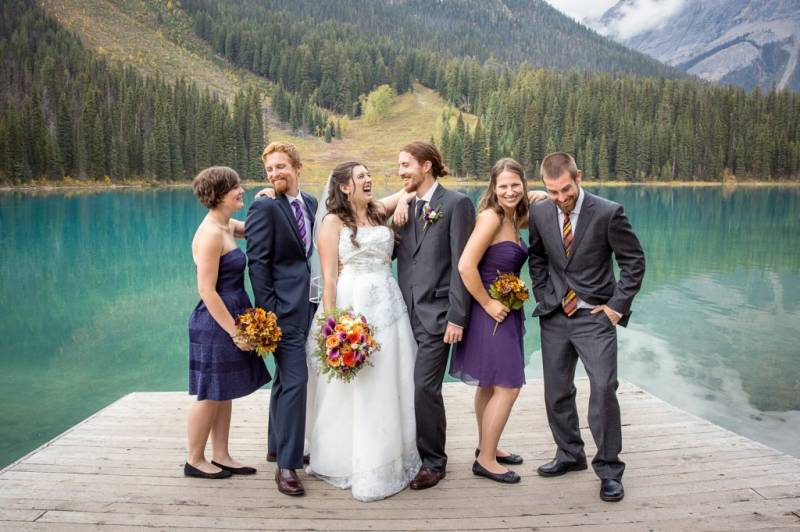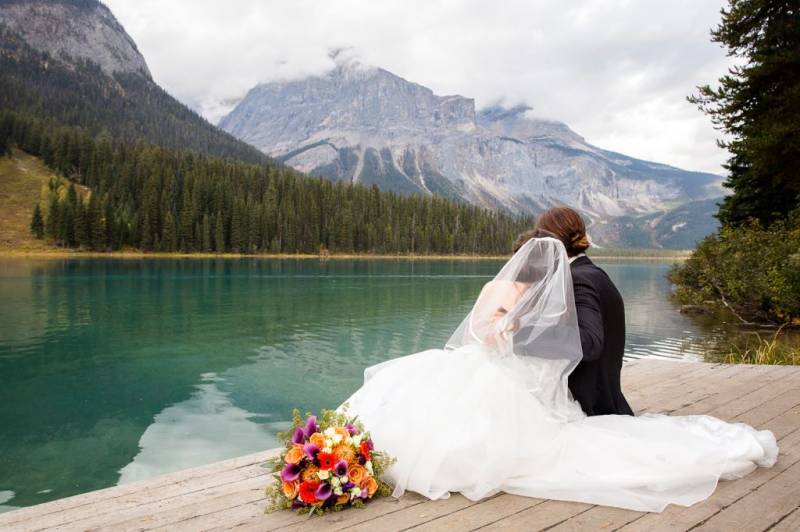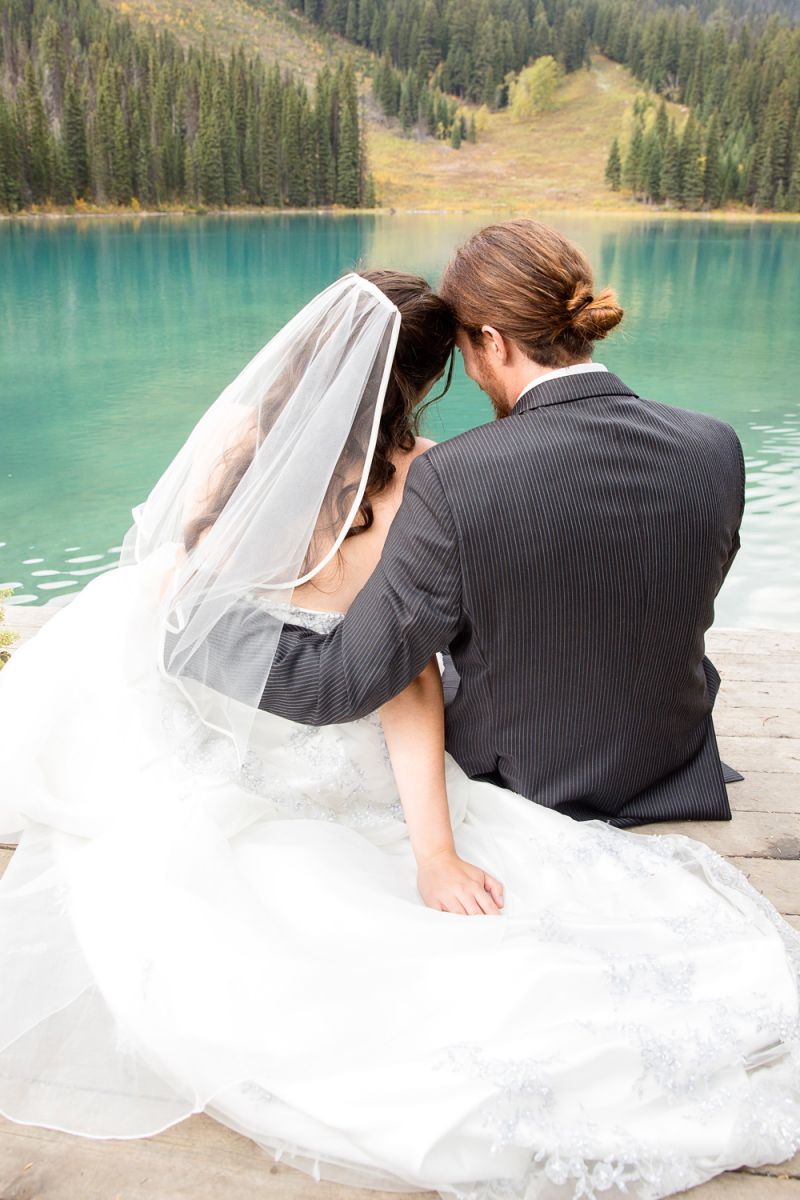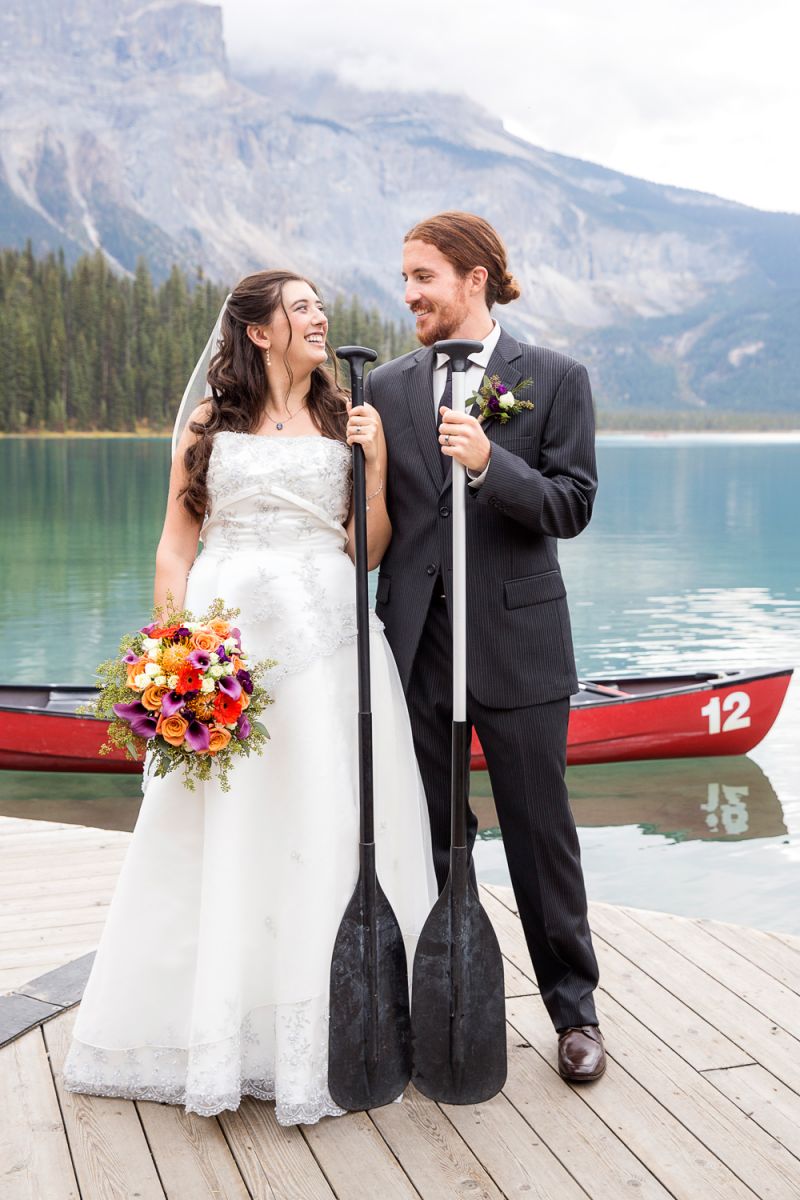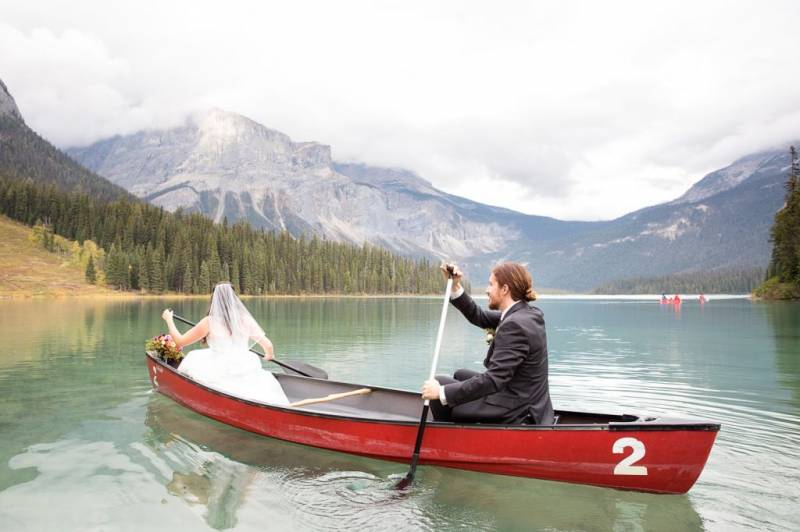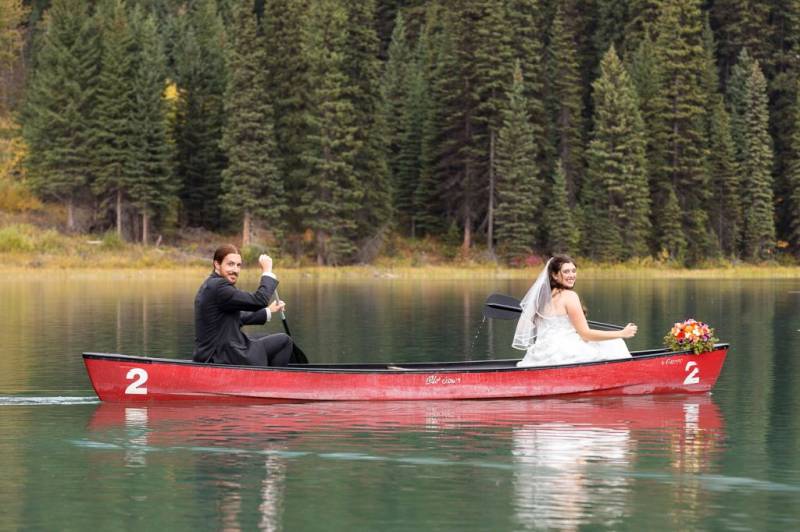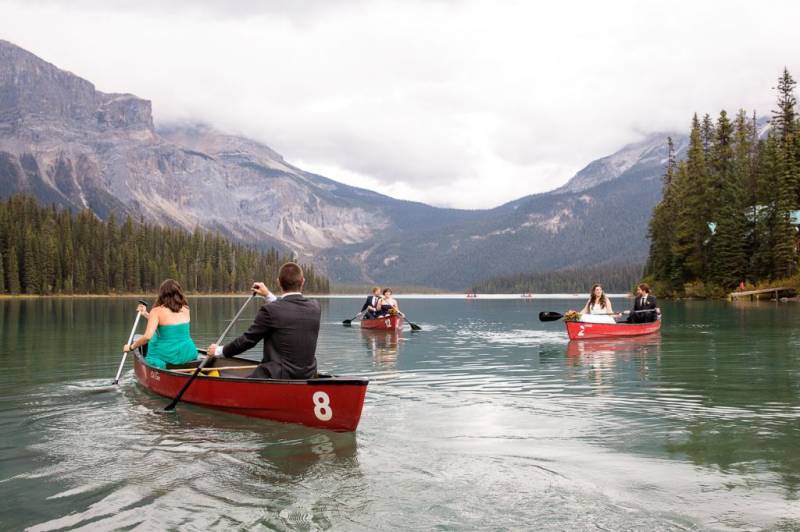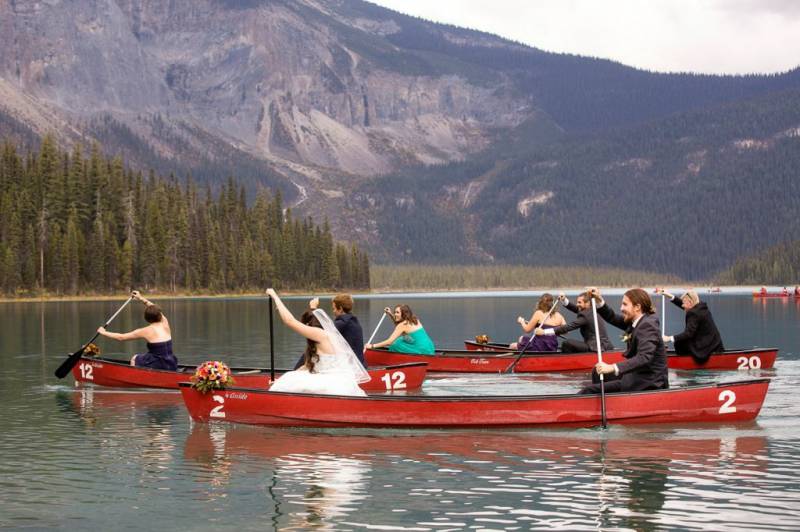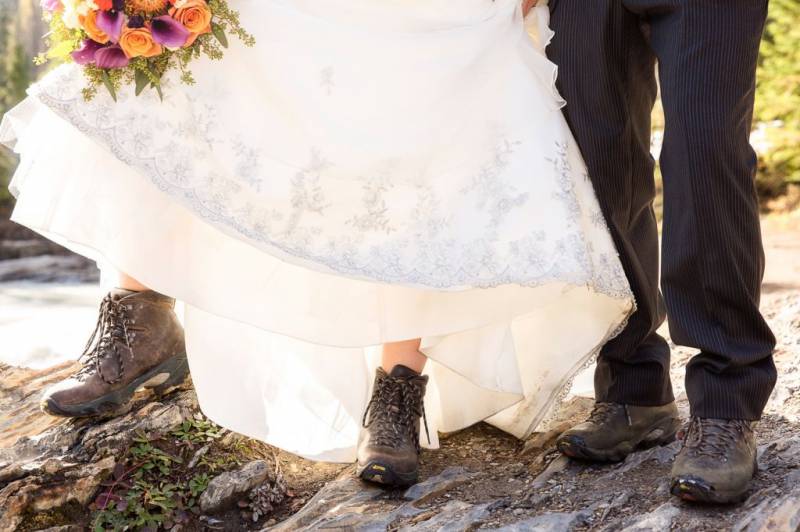 Another special moment for K & D was the canoe ride that they were able to share with their friends! Here' a few words about that moment!
We went a bit against the traditional bride and groom only going for a canoe and decided to pay for an hour rental for our guests as well while we took photos. Most of them took us up on the offer, and it was a lot of fun being out on the water with our guests! It was a great moment to truly appreciate that hours earlier it had been pouring rain, and we didn't know if an outdoor wedding ceremony or a canoe ride would even be possible at that point. We have our own kayaks so canoeing was a lot of fun. There were a lot of tourists watching us as we had a quick canoe race with our friends, and they all cheered once I managed to get out of the canoe in one piece! We left to take photos by ourselves, but our guests are still commenting how much they loved the experience.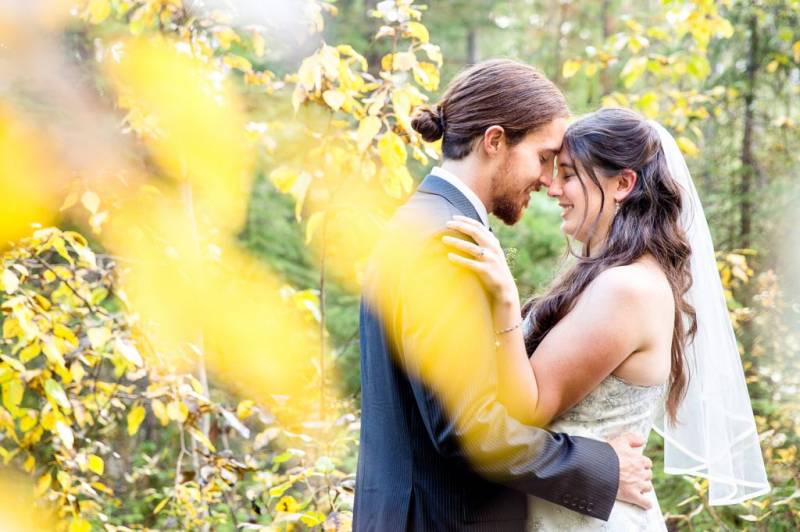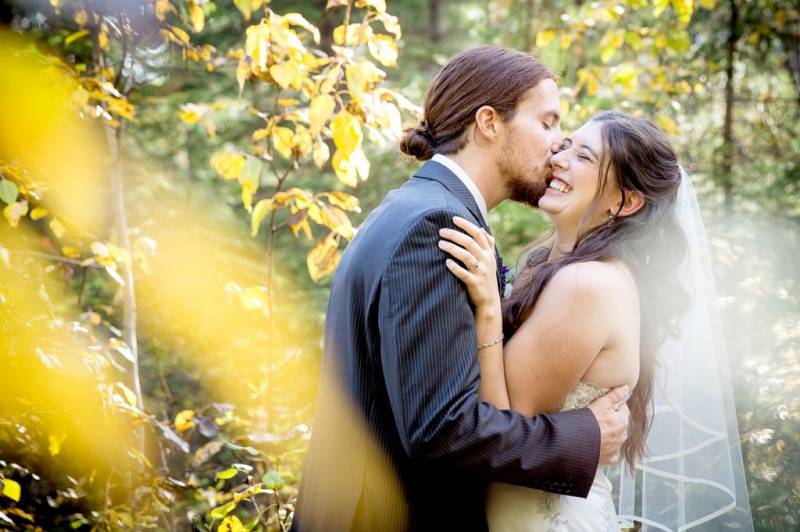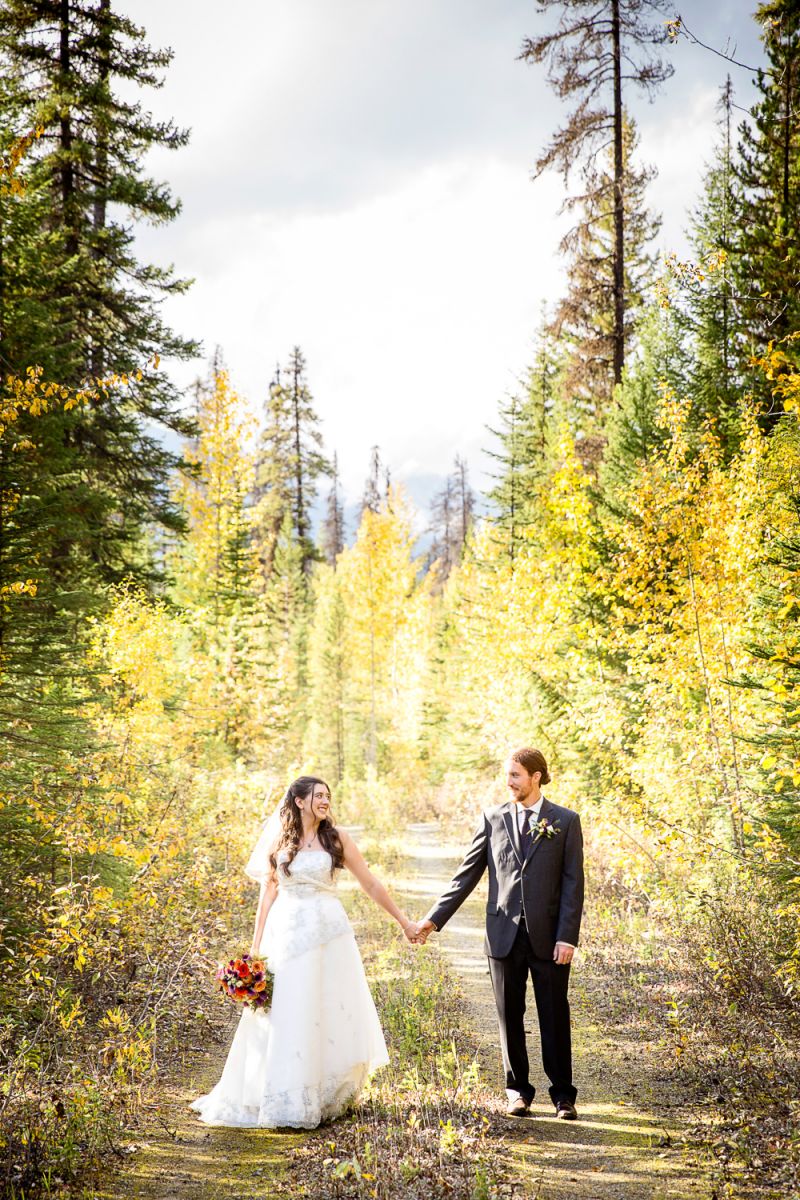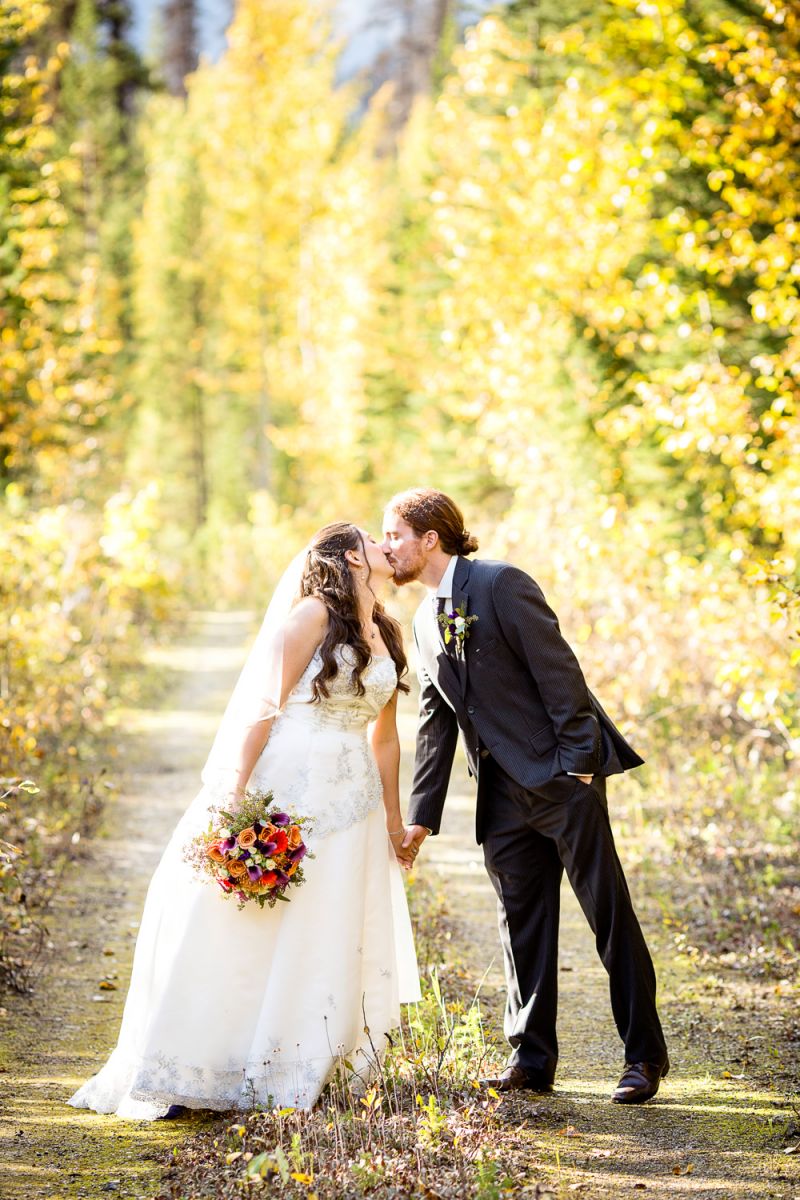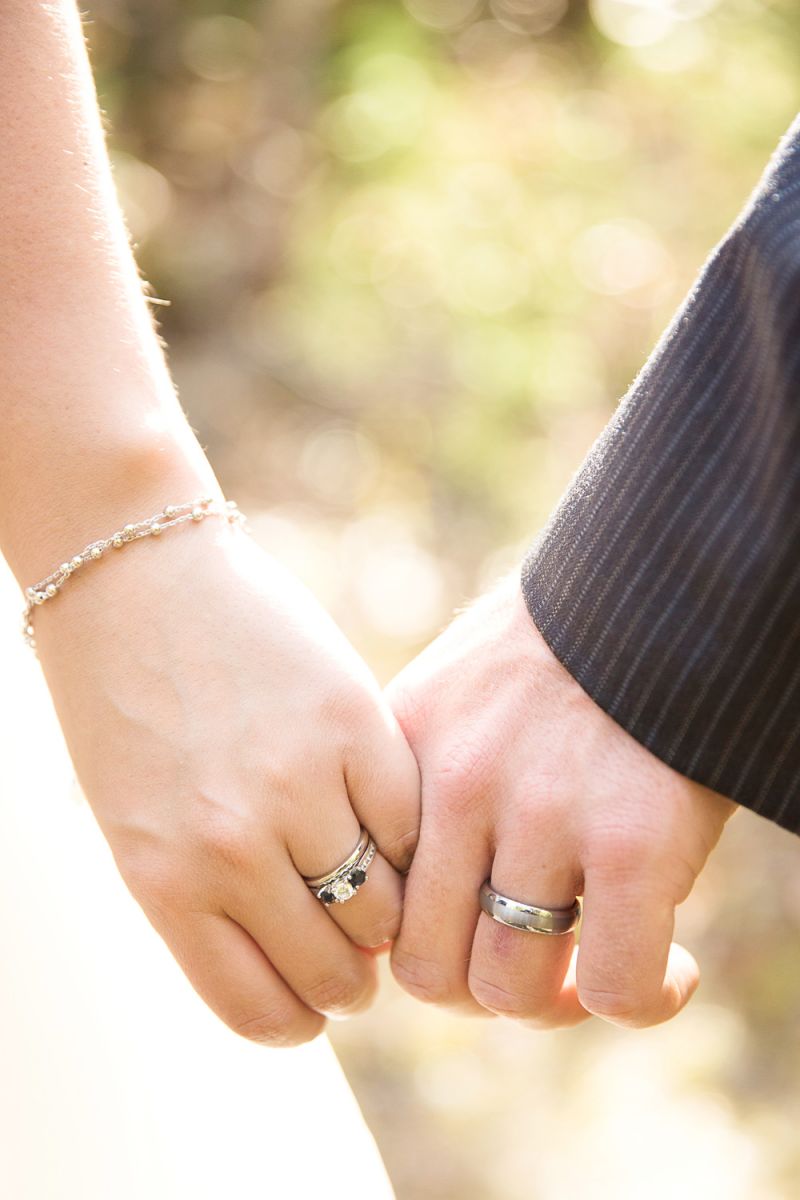 This wedding was featured on Love in the Rockies! Go have a look!

http://www.loveintherockies.net/inspiration/a-golden-fall-wedding-at-emerald-lake/

If you are looking for the perfect location for an intimate mountain wedding, you should consider Emerald Lake Lodge! It is truly breathaking! I love Fall wedding in the mountain and I would love to photograph your wedding!