Last November, Danielle from Something New, Joanne from Mountain Beauties and I met at Two Jack Lake to do a sweet and simple styled shoot. Kailee from Willow Flowers did the beautiful bouquet and flower arrangements.
Two Jack Lake is a very popular spot for elopement in the summer so it was nice to do a mock-up winter ceremony to show that it would be a great location for a winter elopement.
It's always hard to plan for a winter shoot because you don't know until the day of if it will actually snow and look like winter so we got really lucky and were so happy to see some snowflakes during the shoot. It added a perfect amount of romance to the photos.
The couple who modeled for us are actually newly weds so it was really fun to work with a real couple in love, it felt like we were really on their wedding day!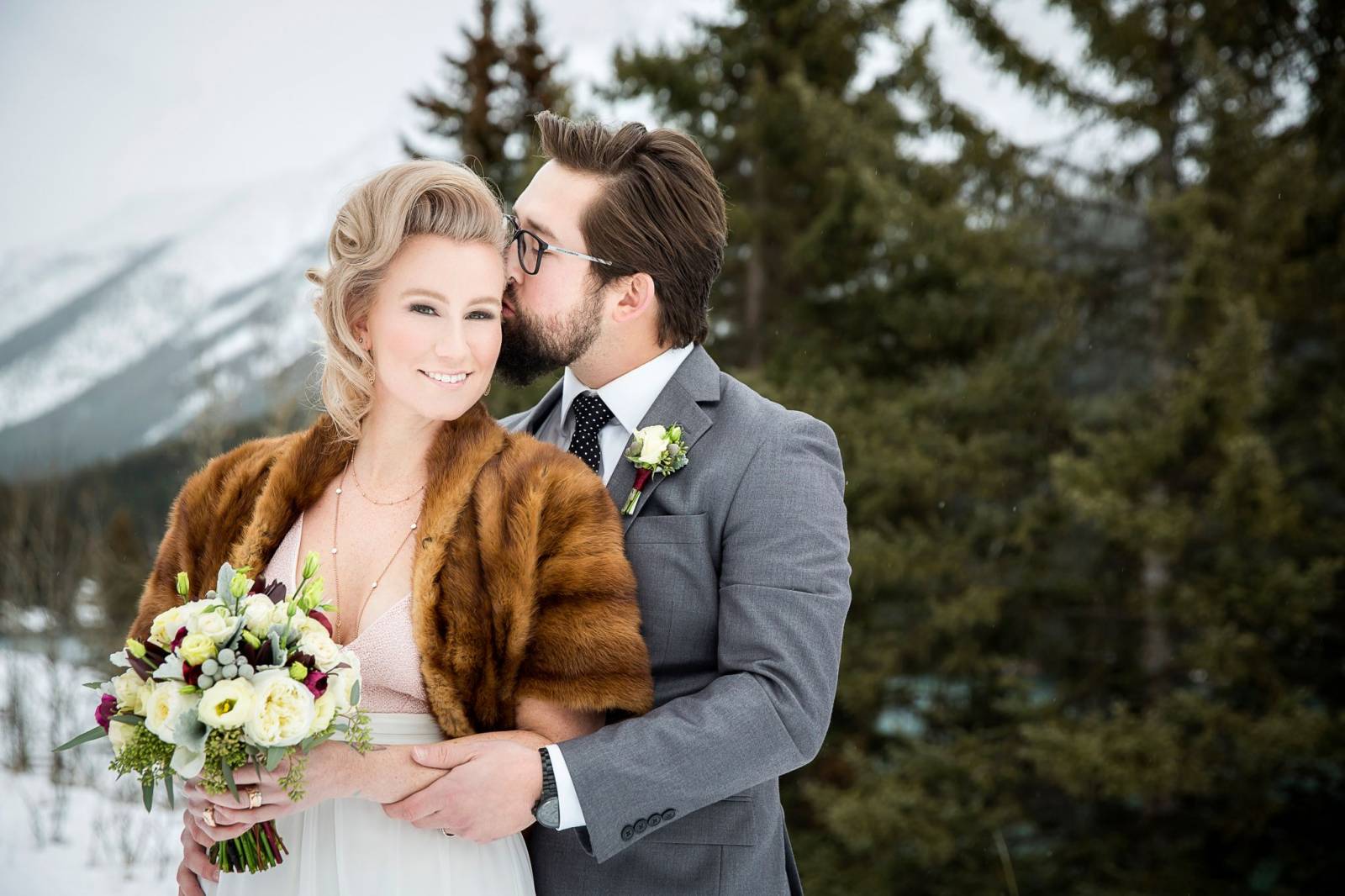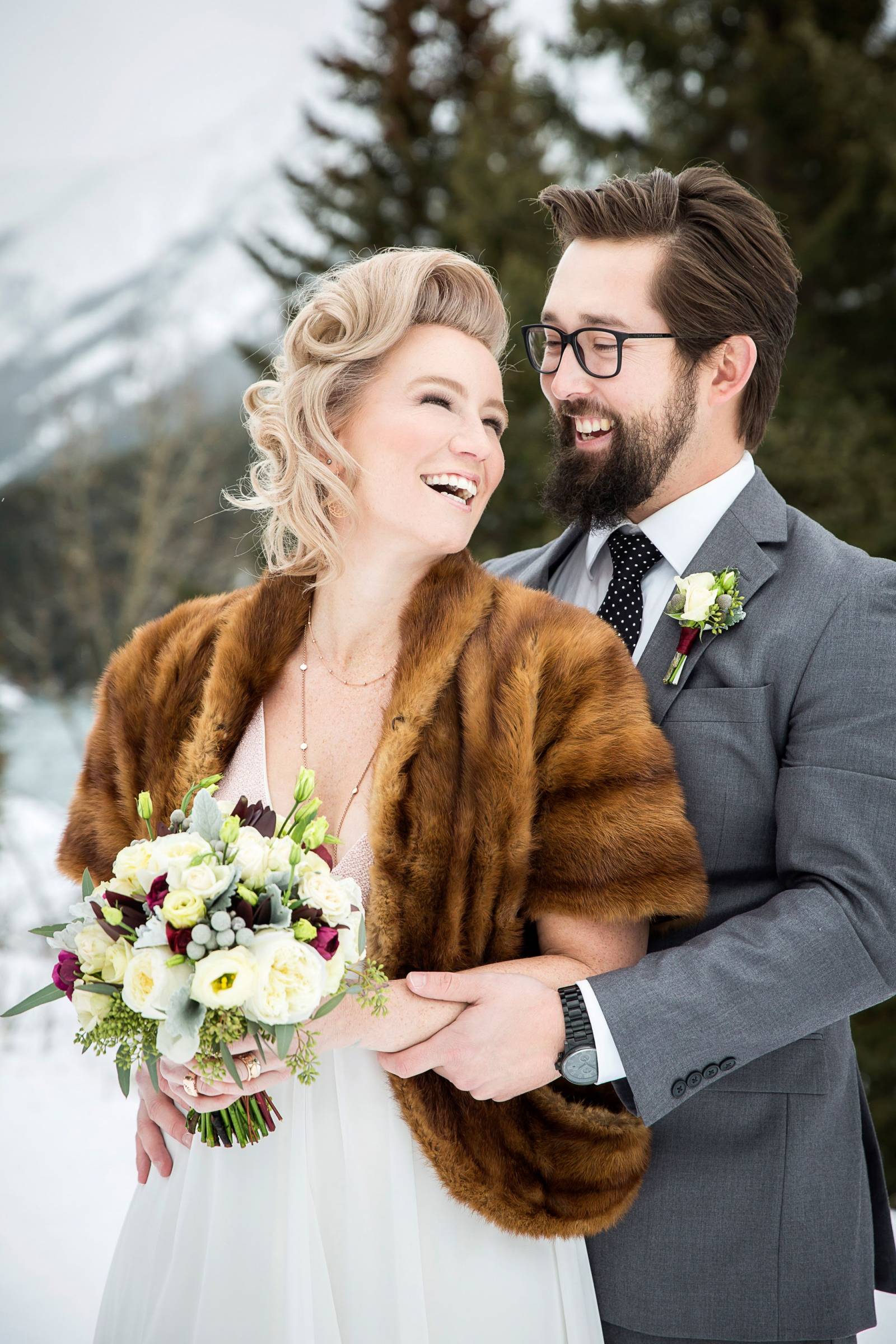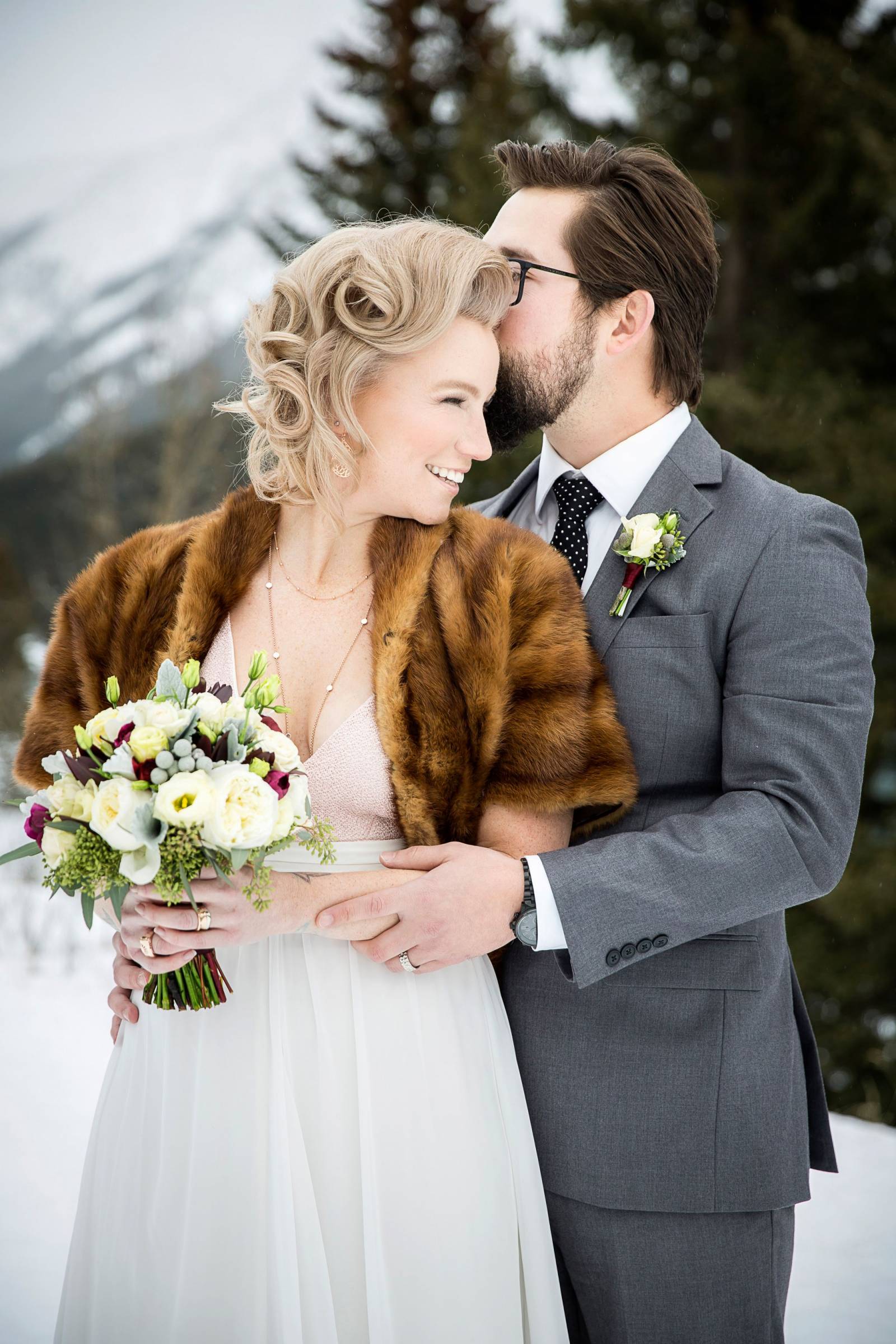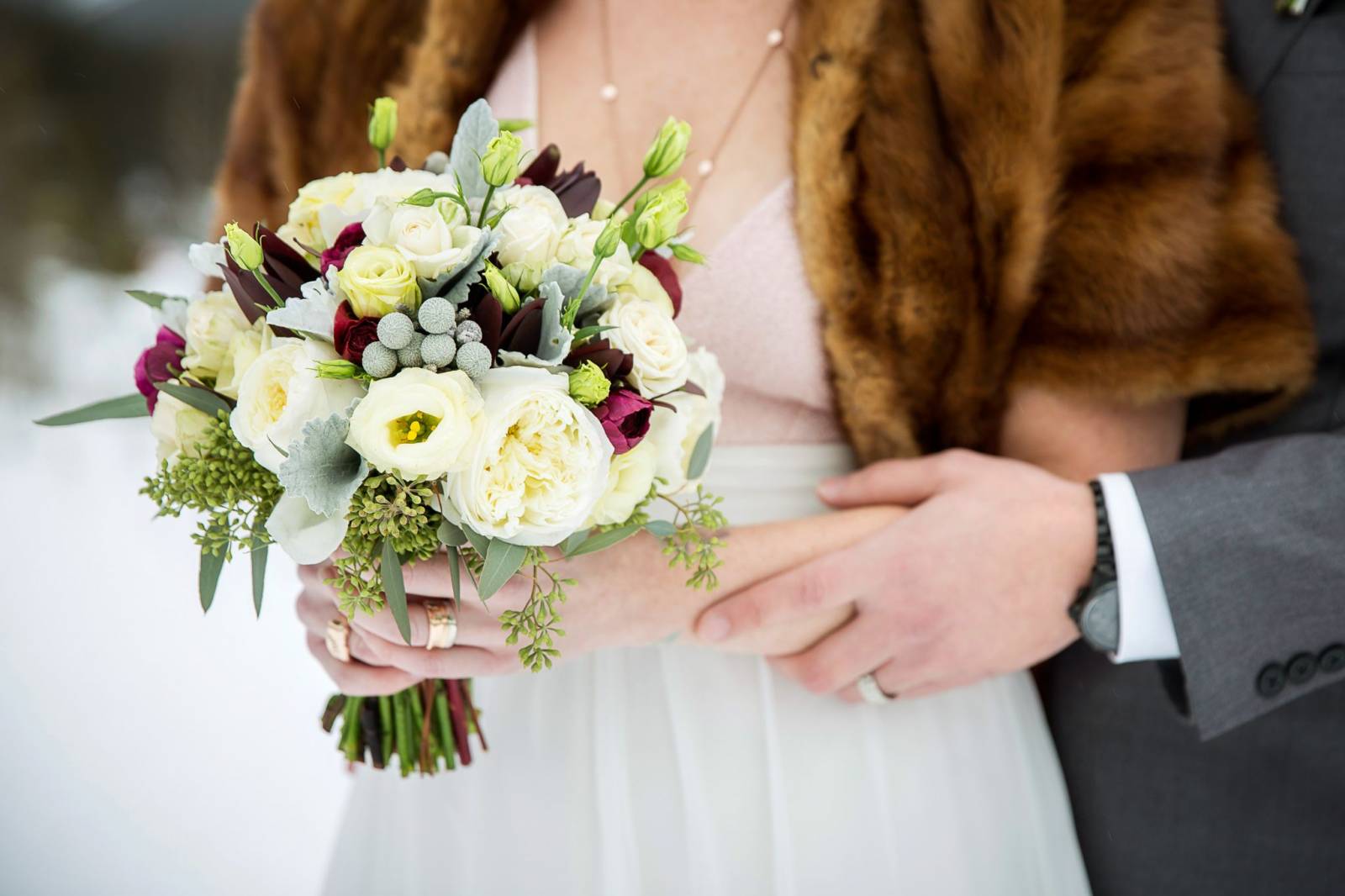 Here's a few words from Danielle, the wedding planner/stylist for this shoot.
"We went with ivory, grey and deep burgundy for a cheerful winter wedding bouquet. Our rustic wooden arch was decorated with a large winter floral arrangement that matched the brides bouquet, wintery twigs and hanging crystals for a touch of elegance. Over sized glass candle lanterns were placed on each side of the arch to add some warmth. To complete the look we added small ivory candle lanterns to the signing table which was covered in an ivory tablecloth and white fur."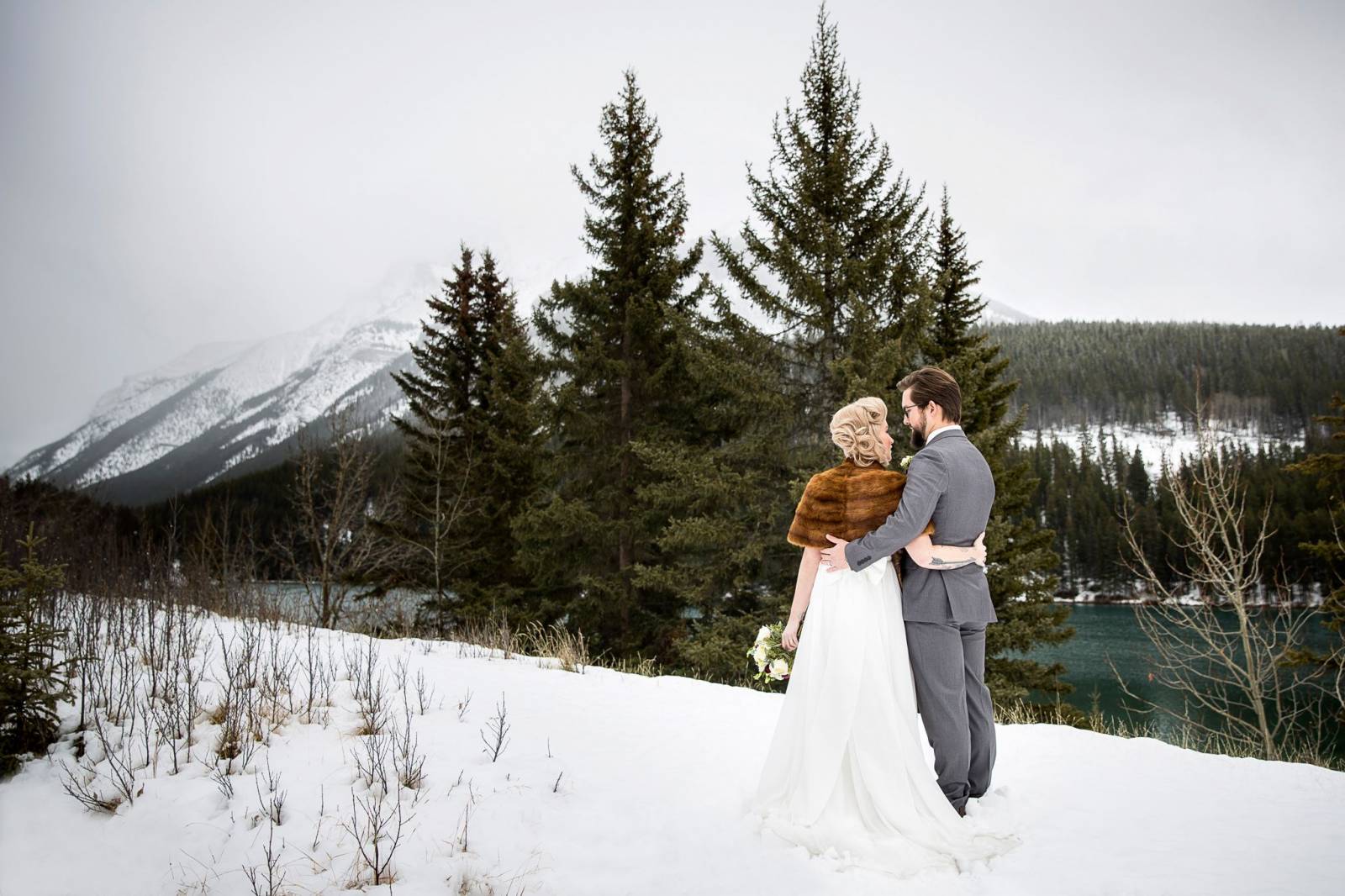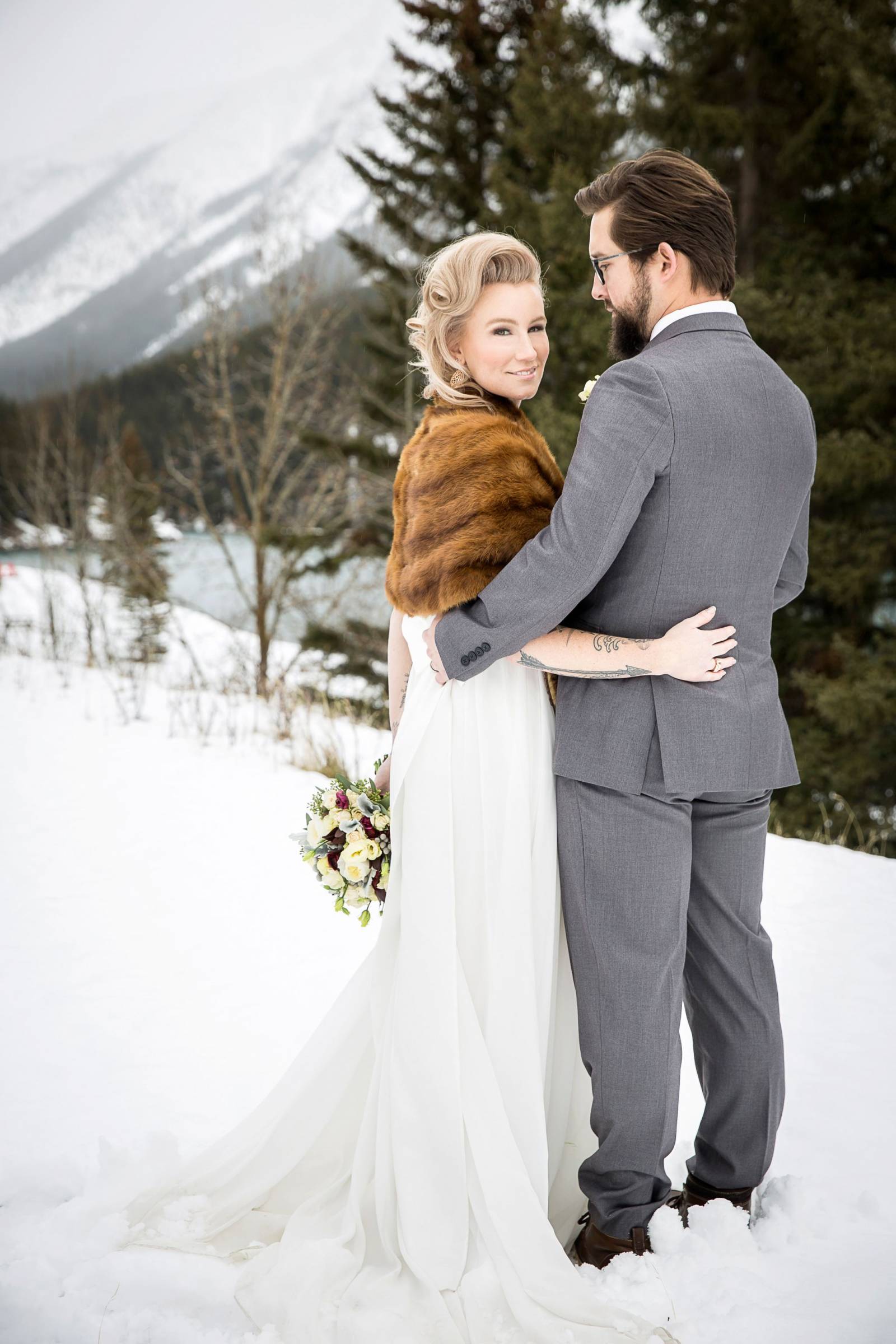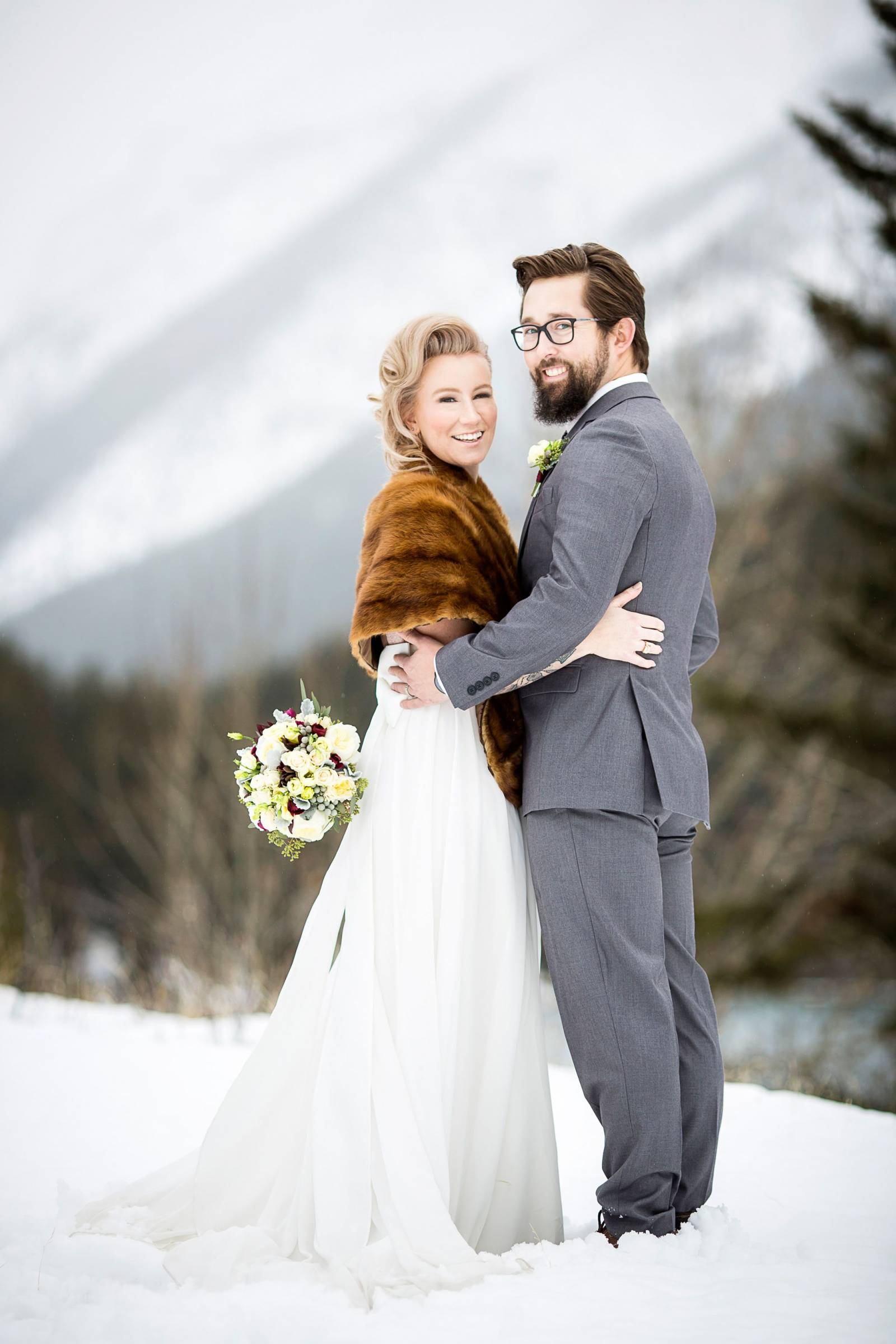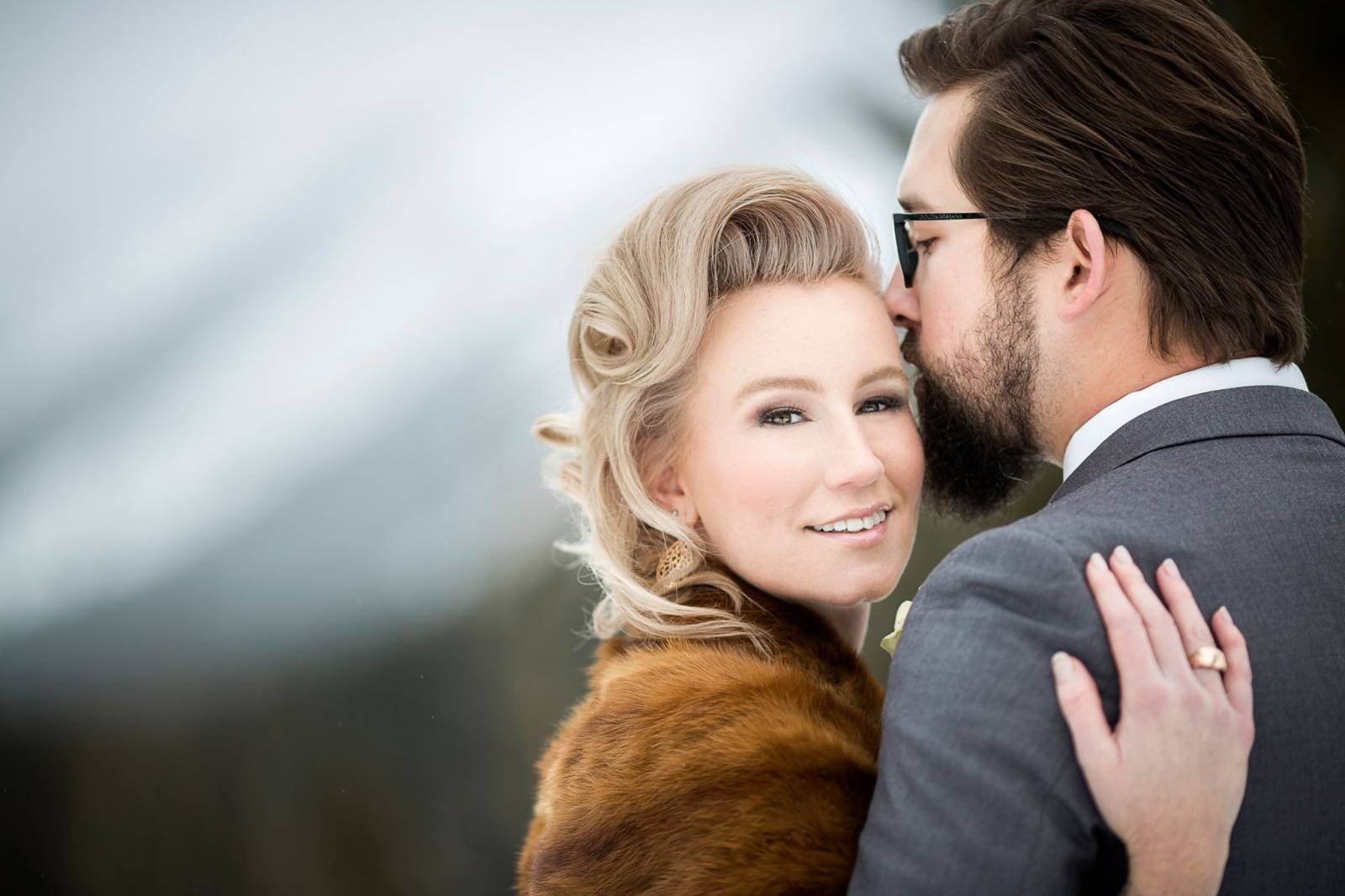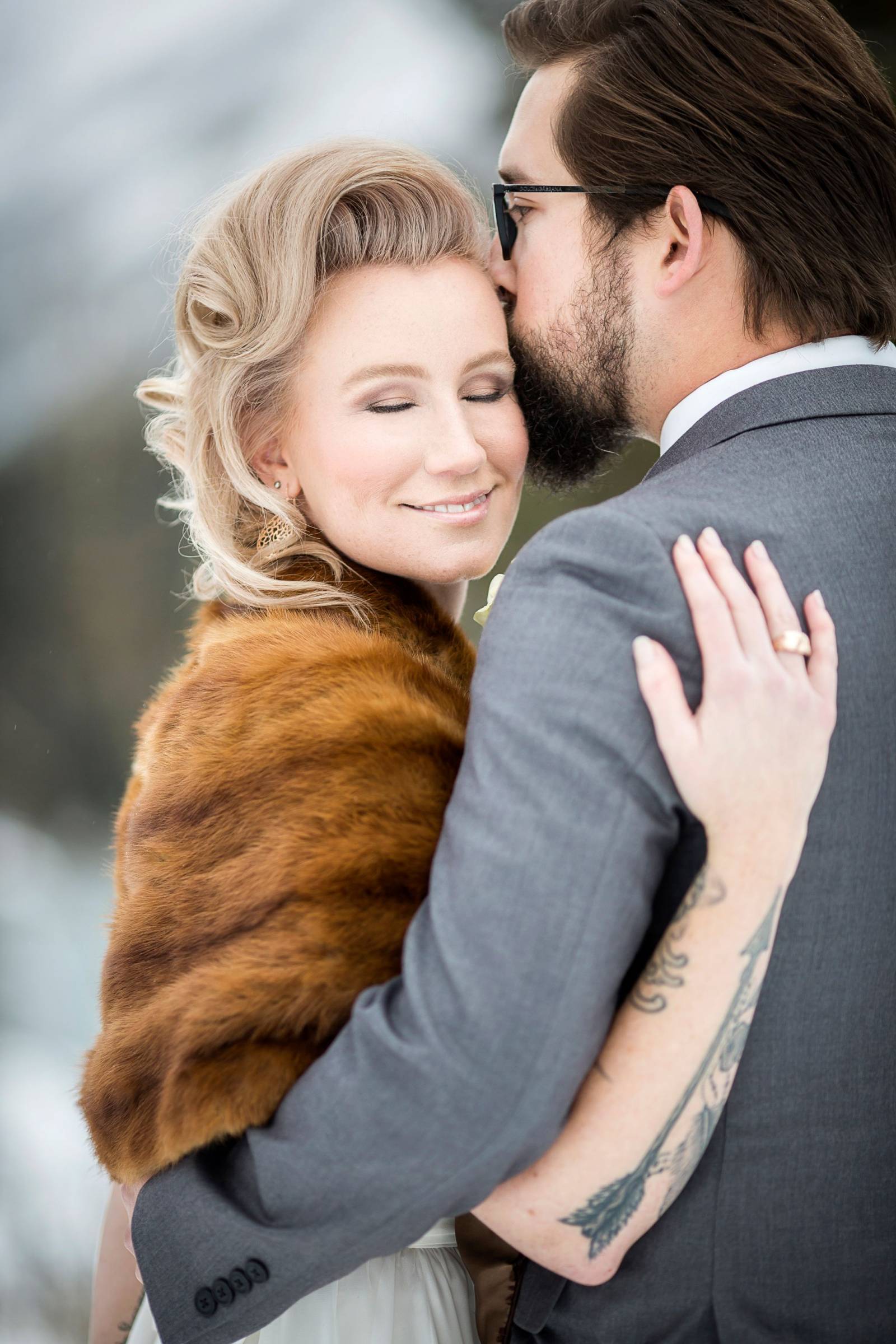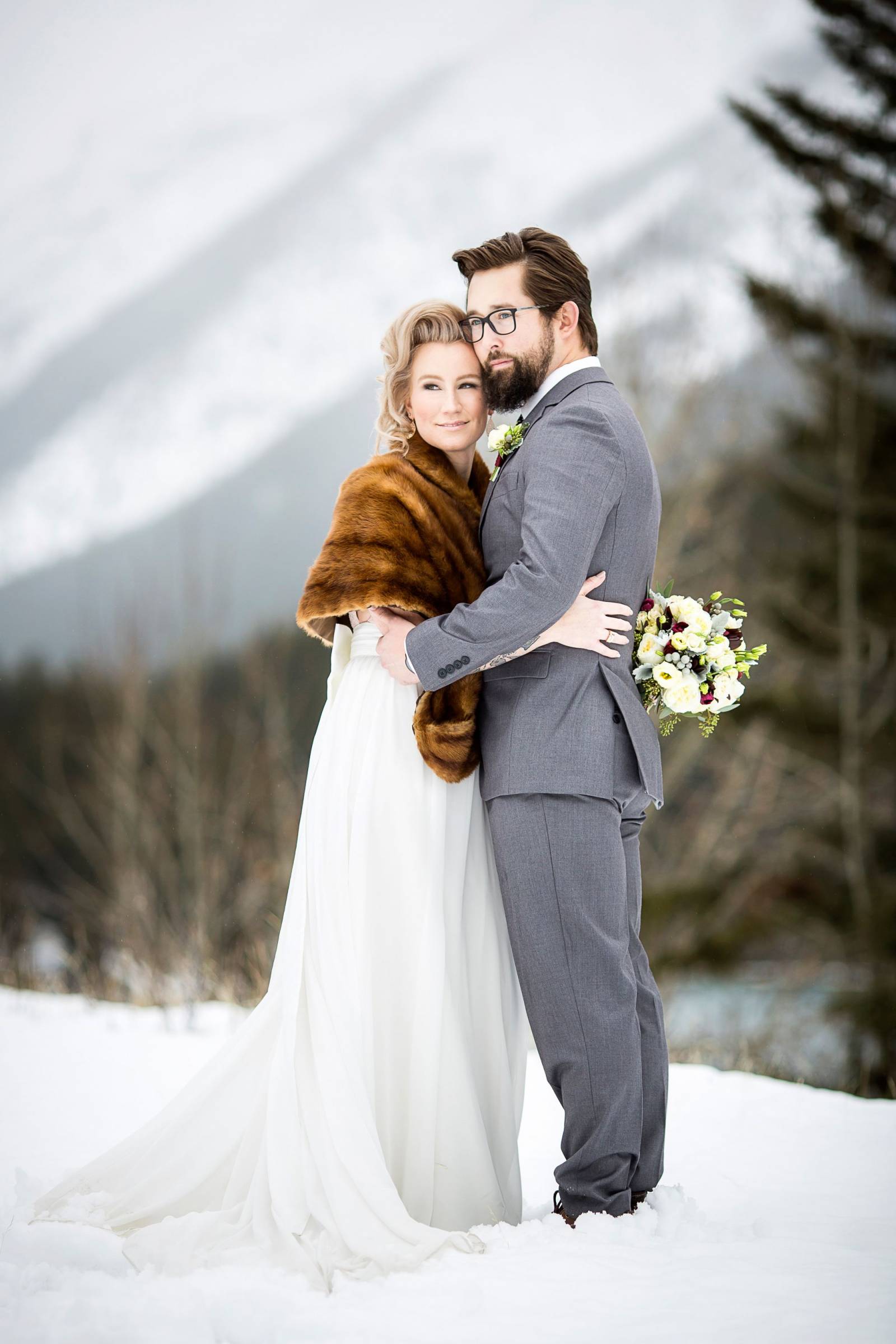 Here's a few words from Joanne, the hair and make-up artist.
"Chantal has the most incredible hair!!! She is one of the lucky few who can pull off any look. Keeping this in mind I gave her sky high volume and embraced her classic beauty by re-creating her as a modern pin up. Her skin is naturally pearly so we used all natural mineral makeup with a dramatic eye to complete her look.
Adam is also a member of team "great hair". I gave him a simple wash and blow dry using some volume mousse and hairspray to hold"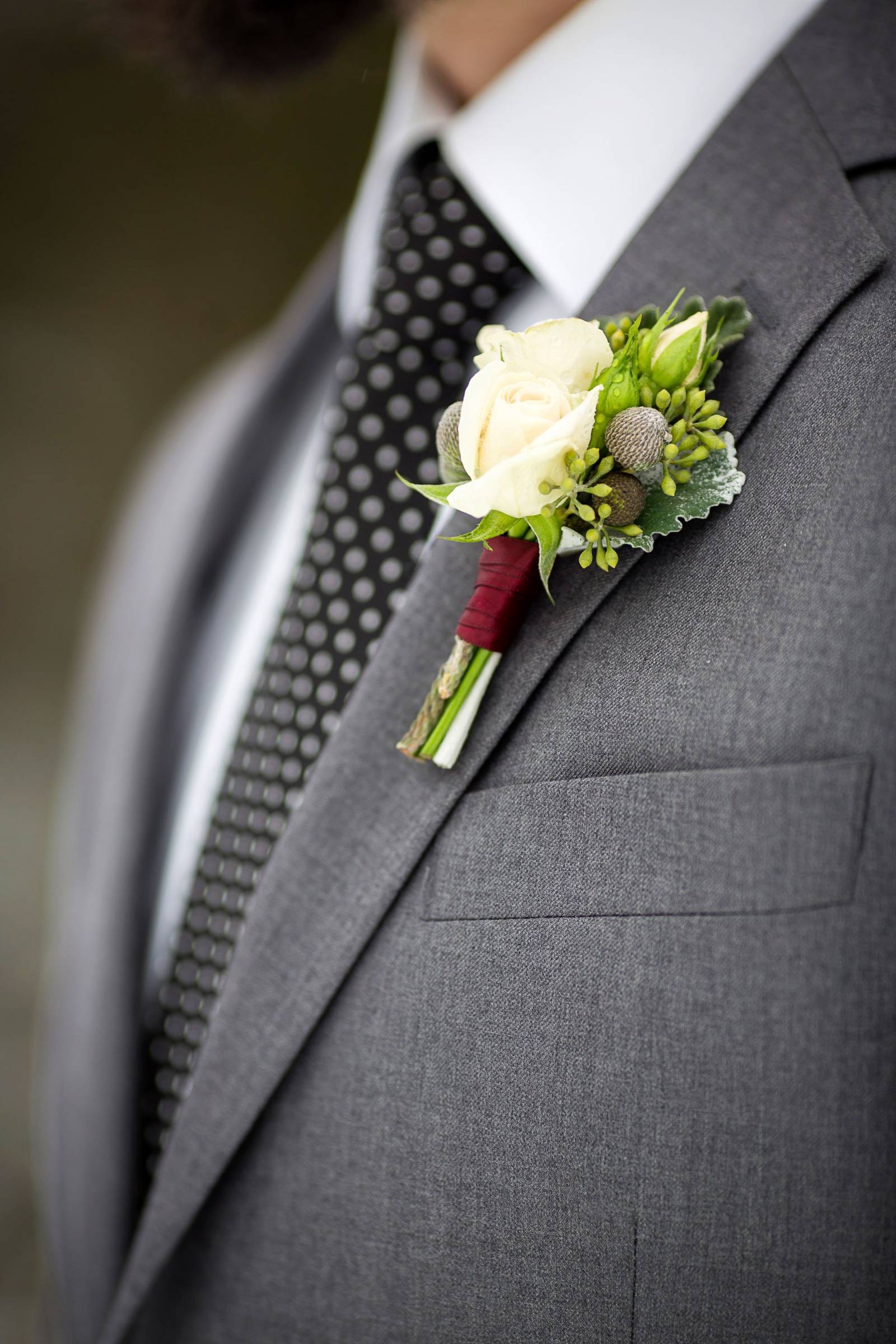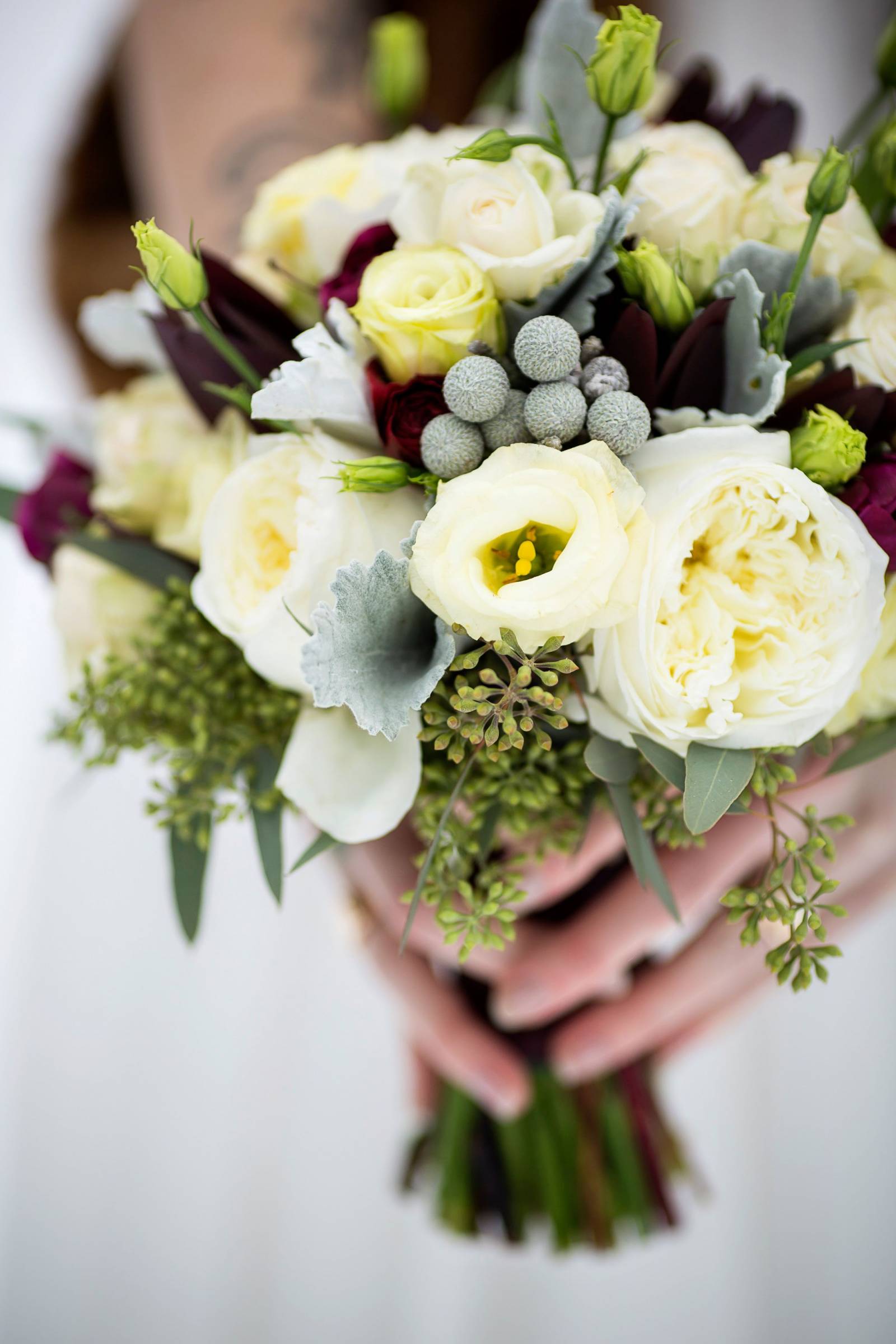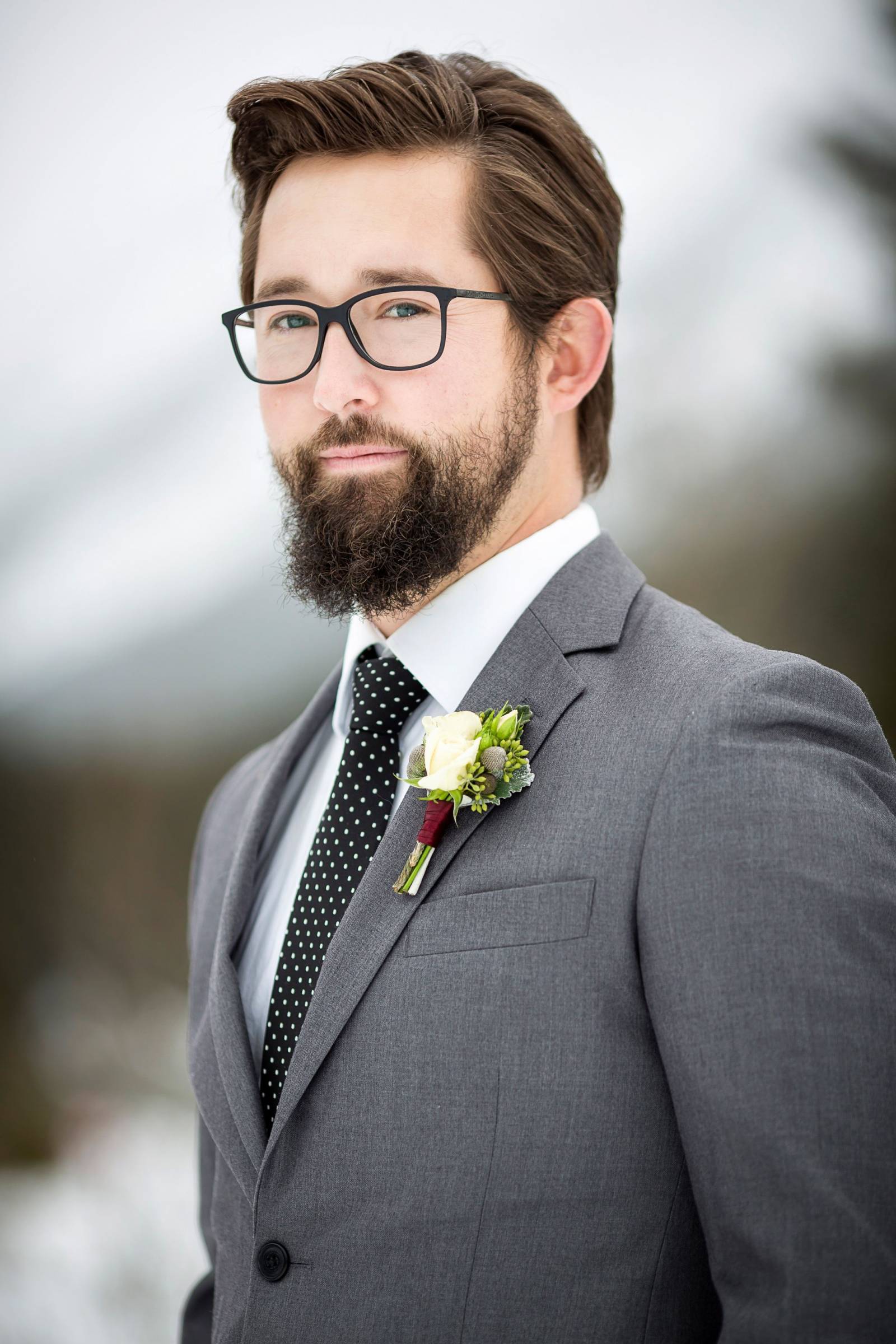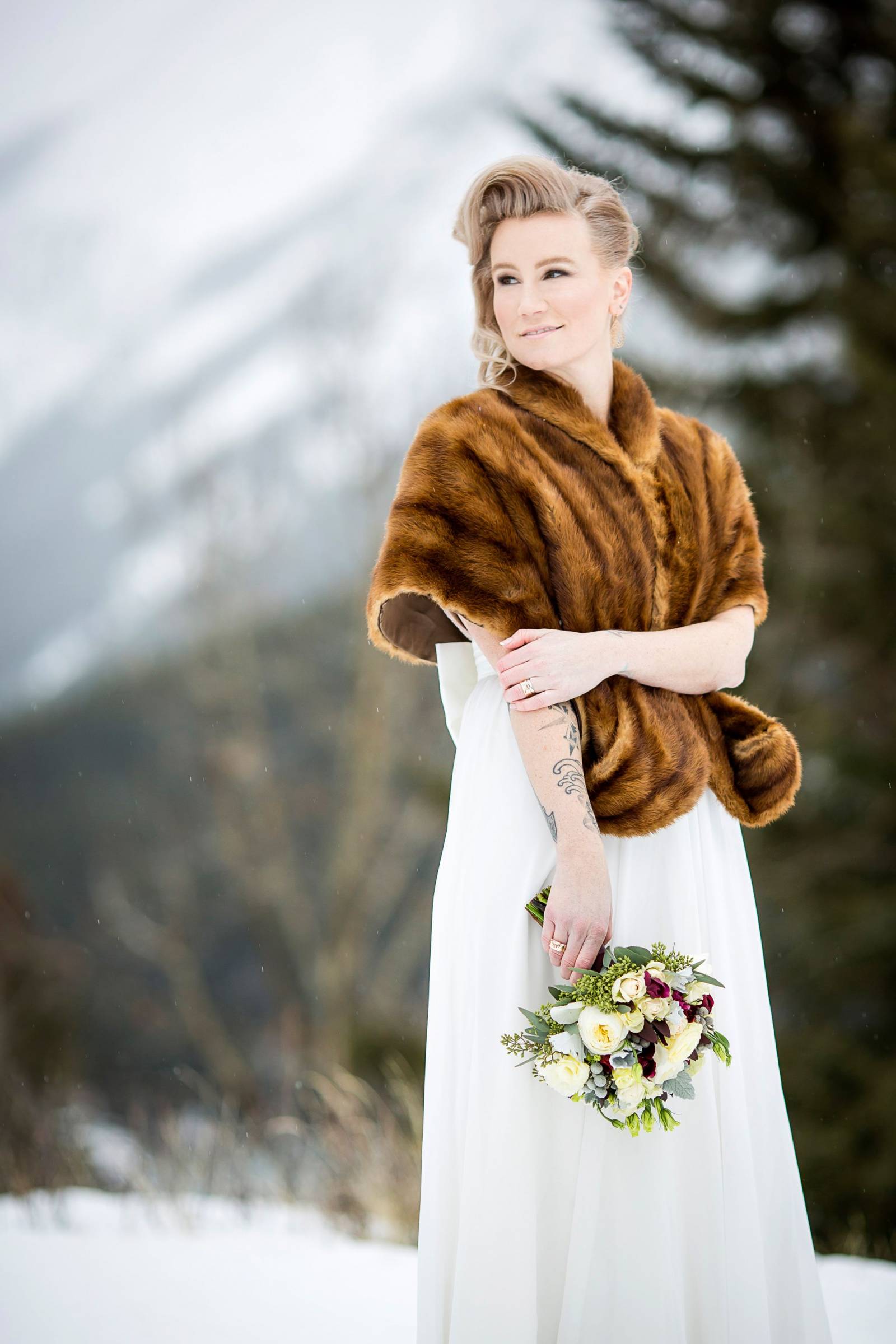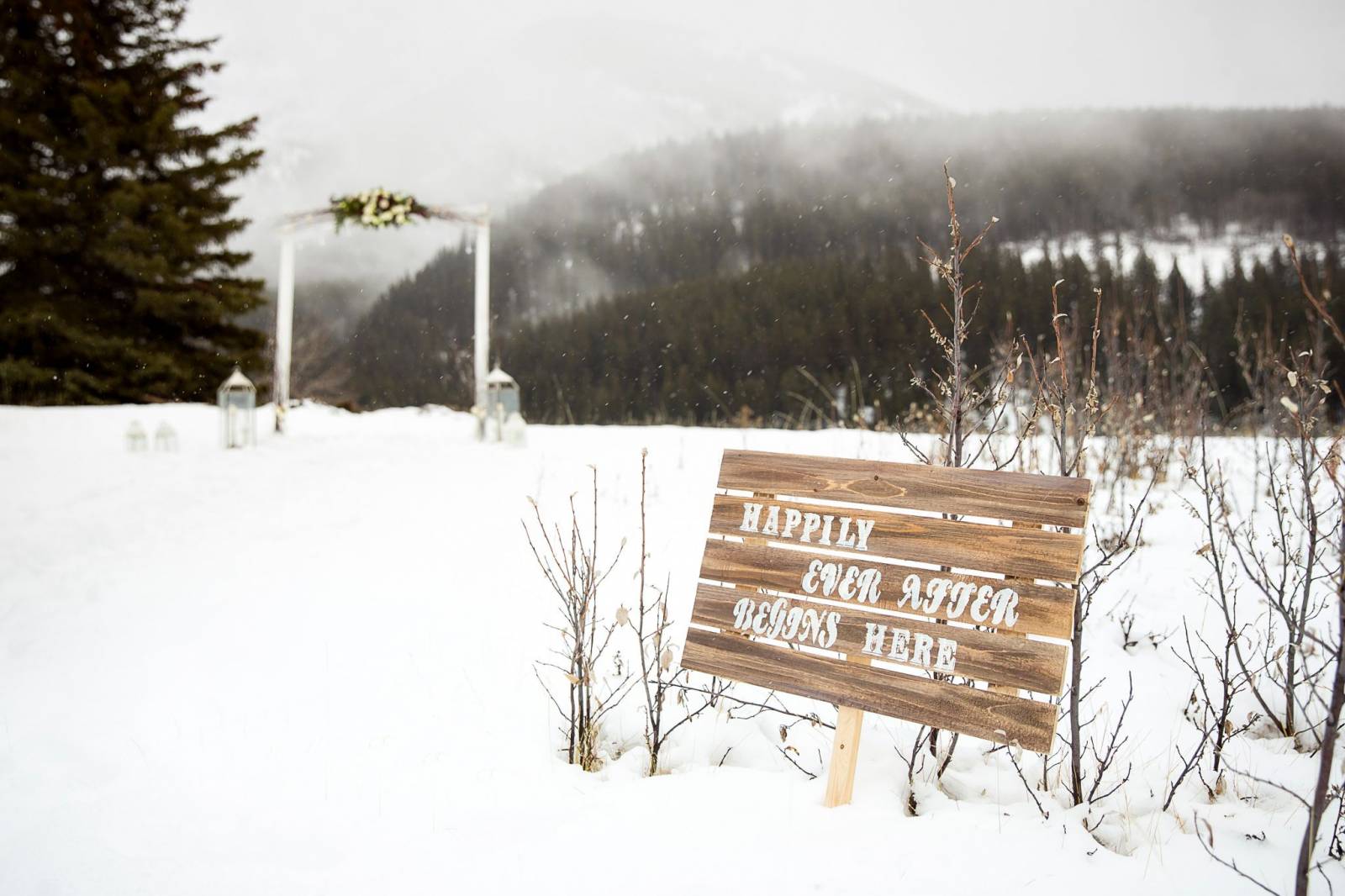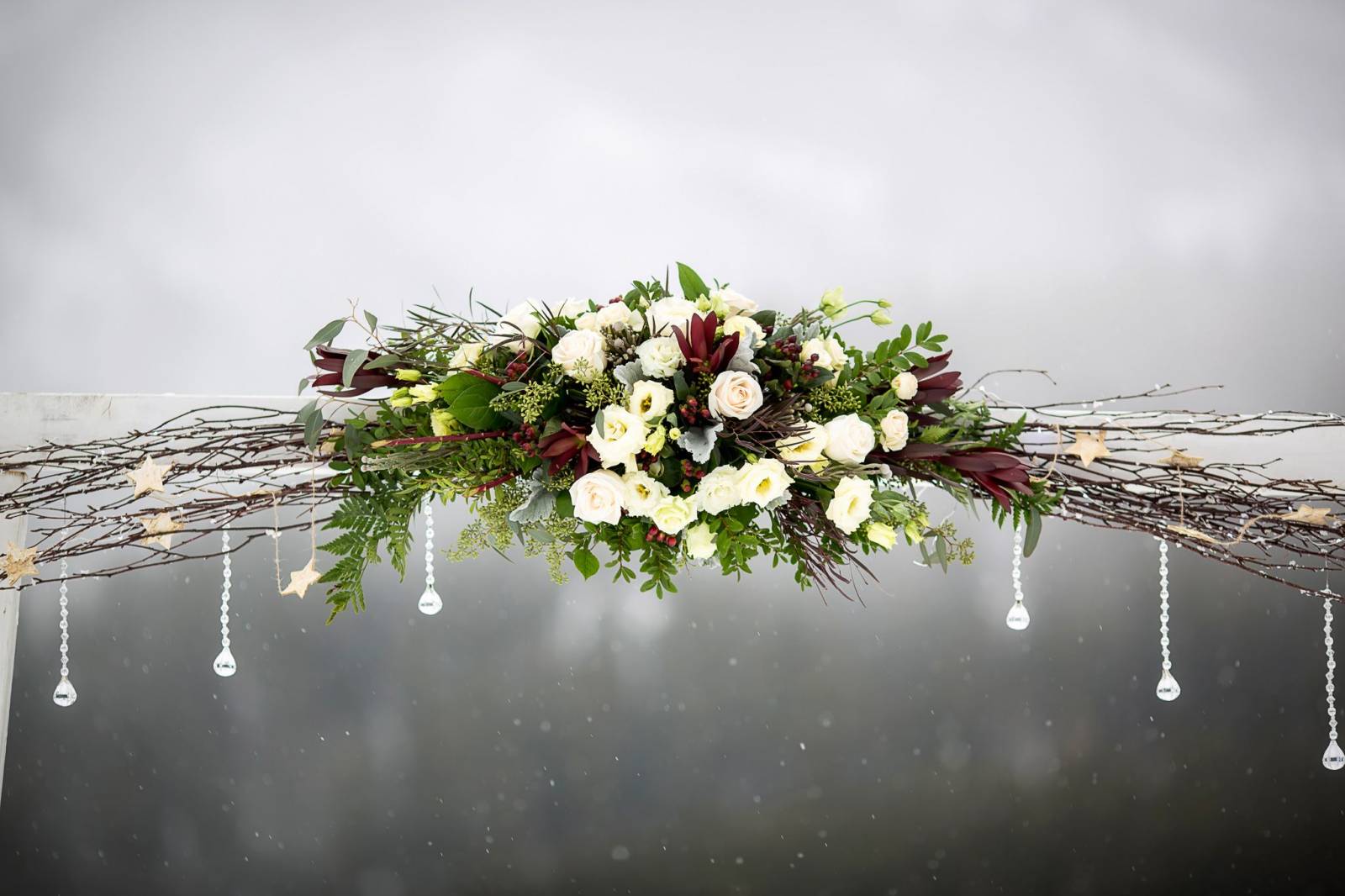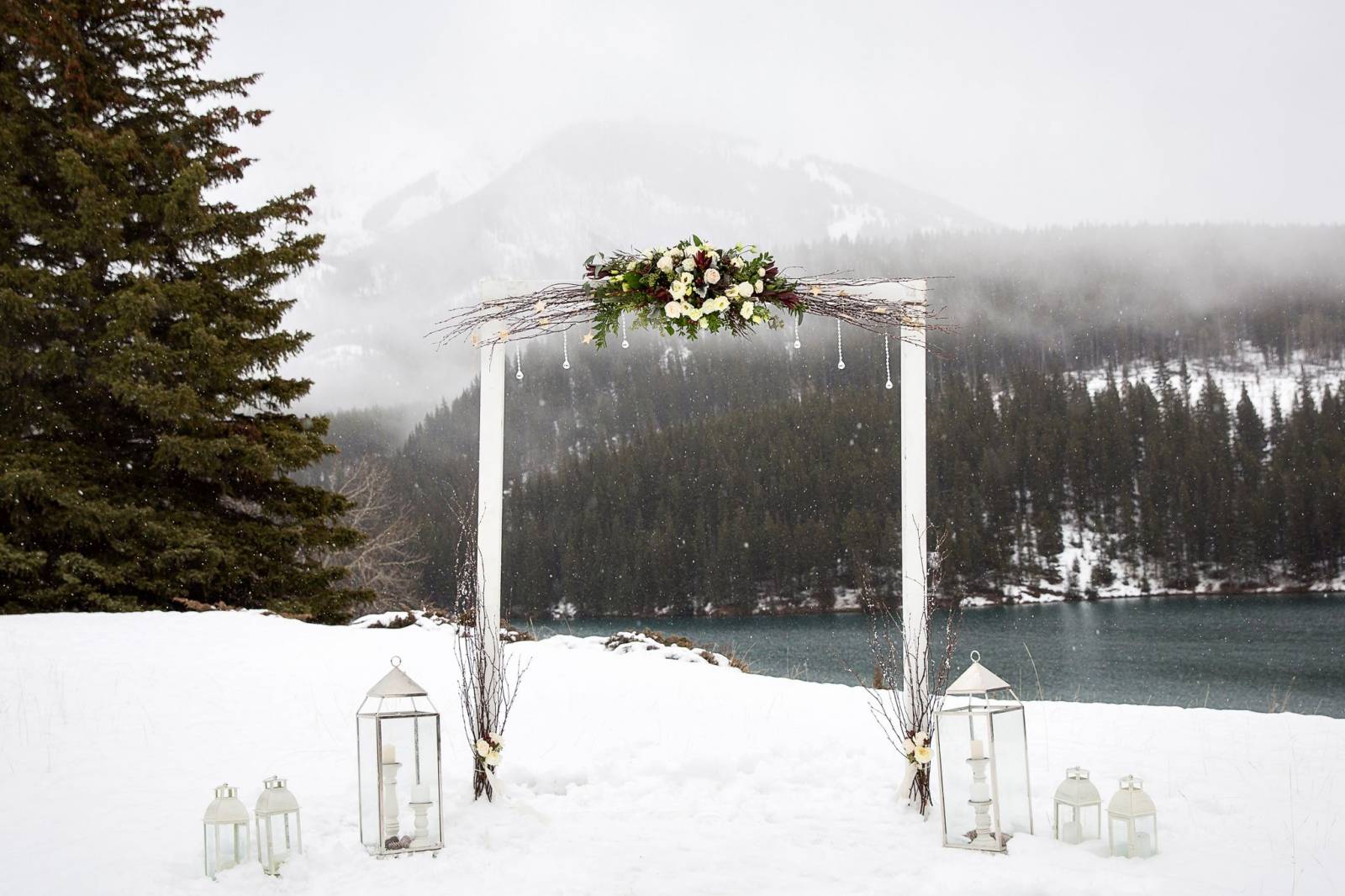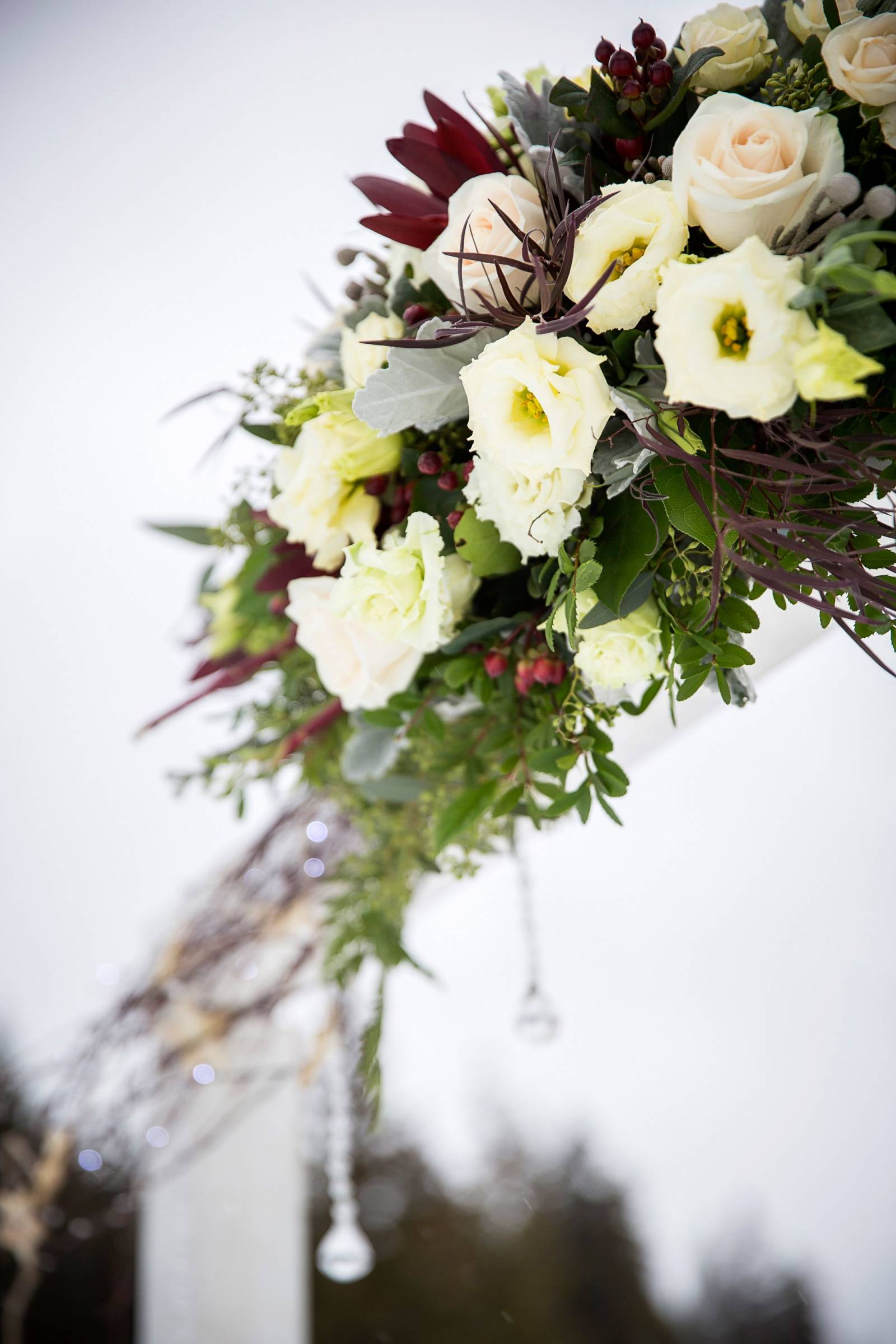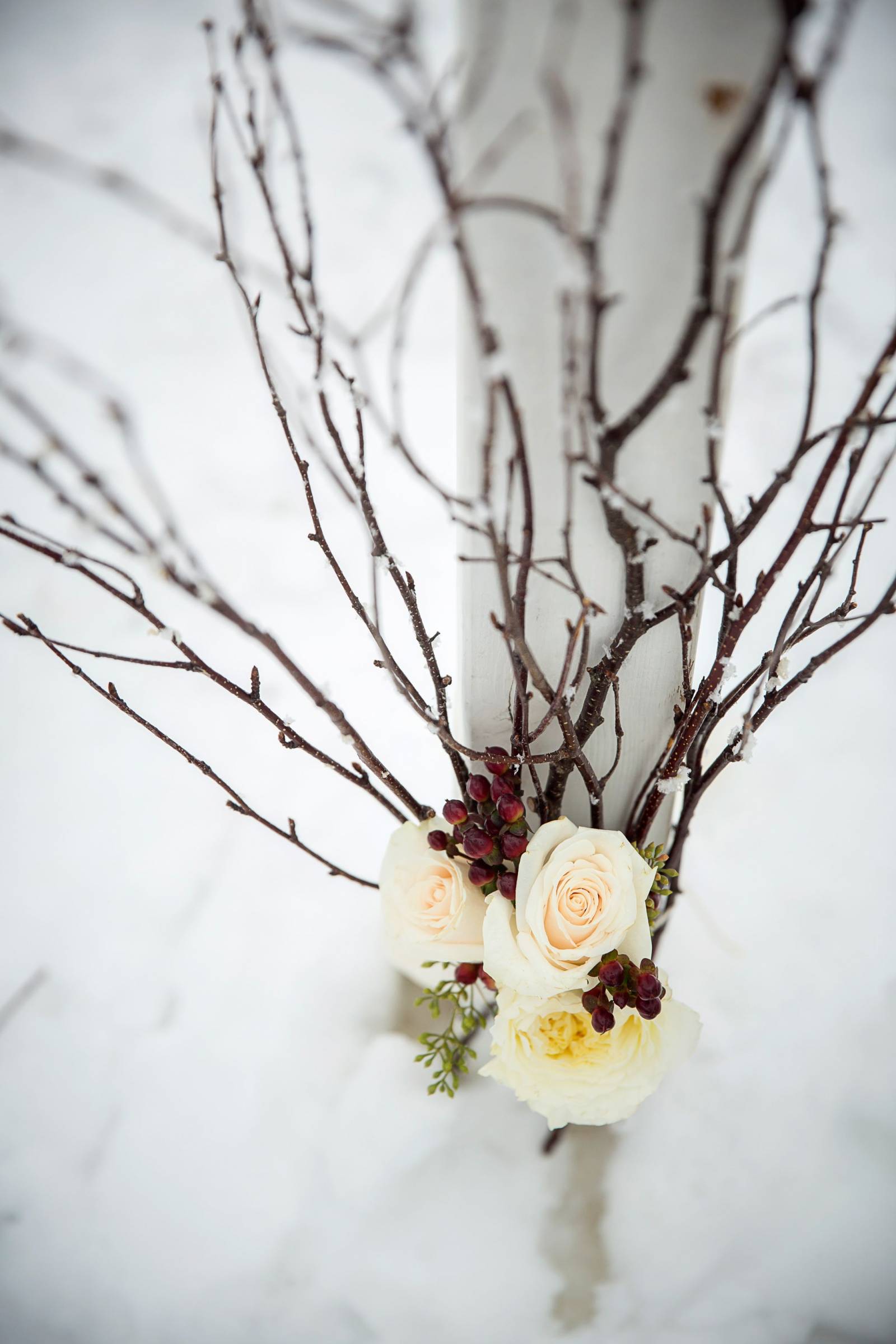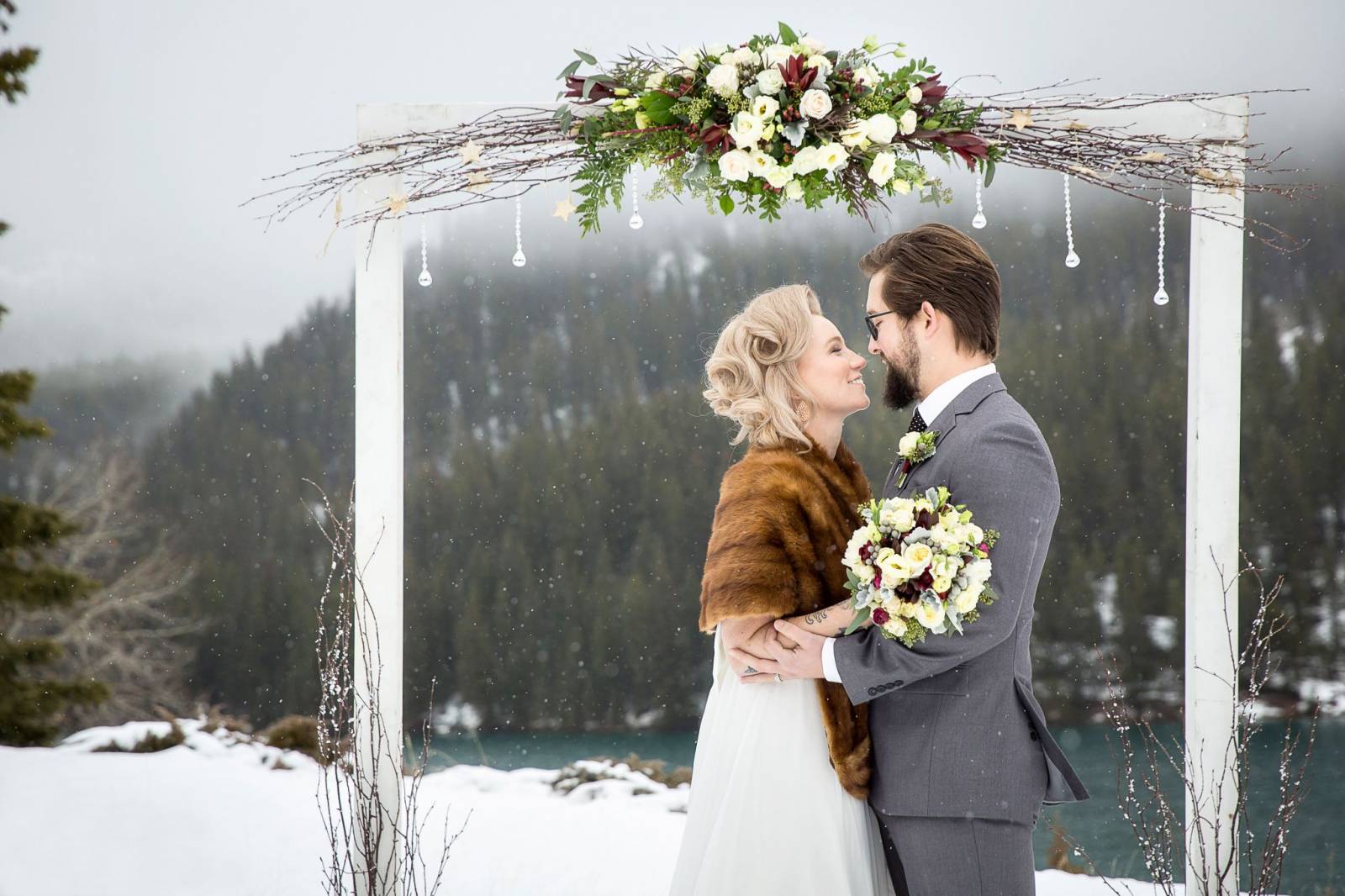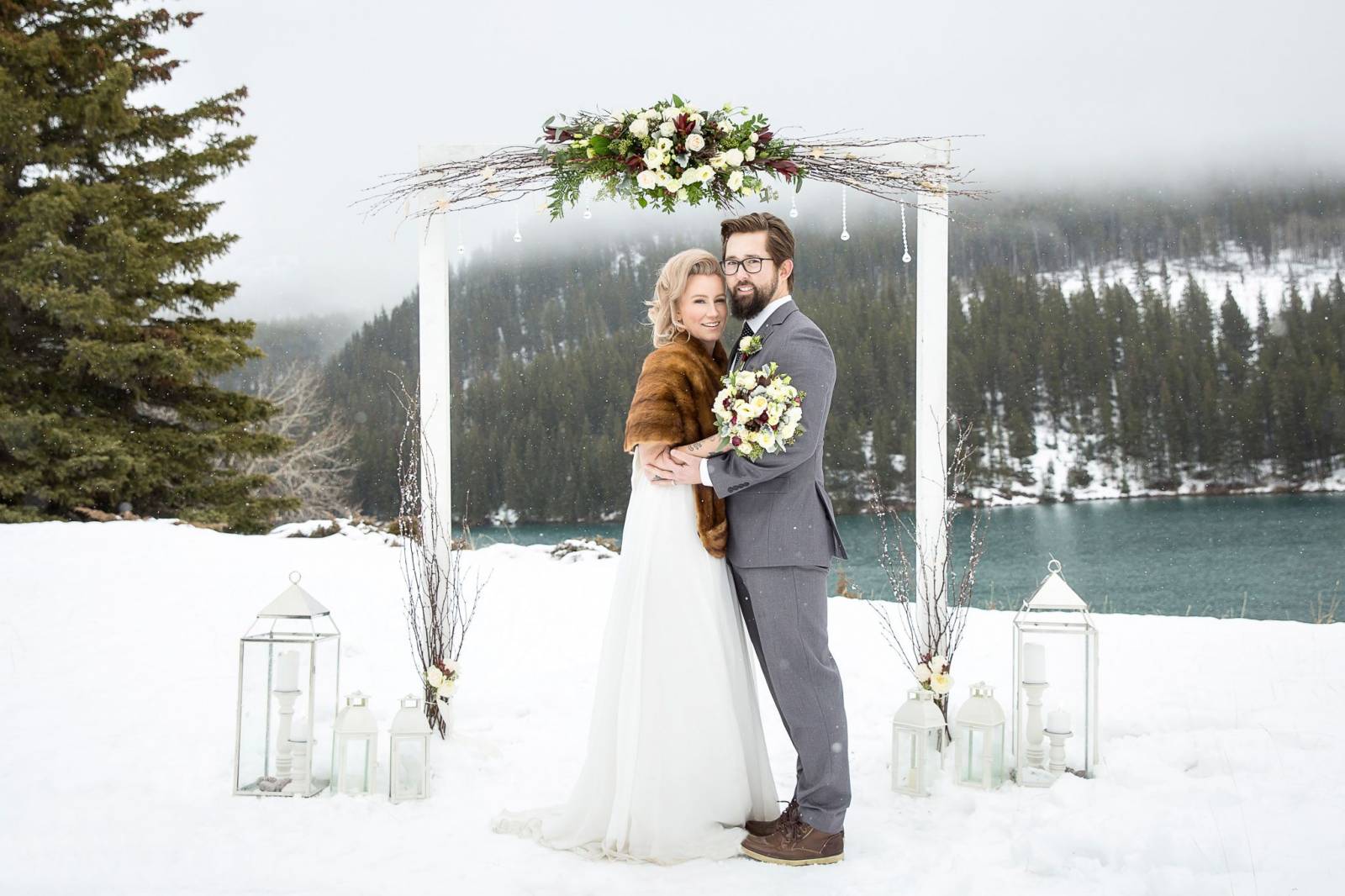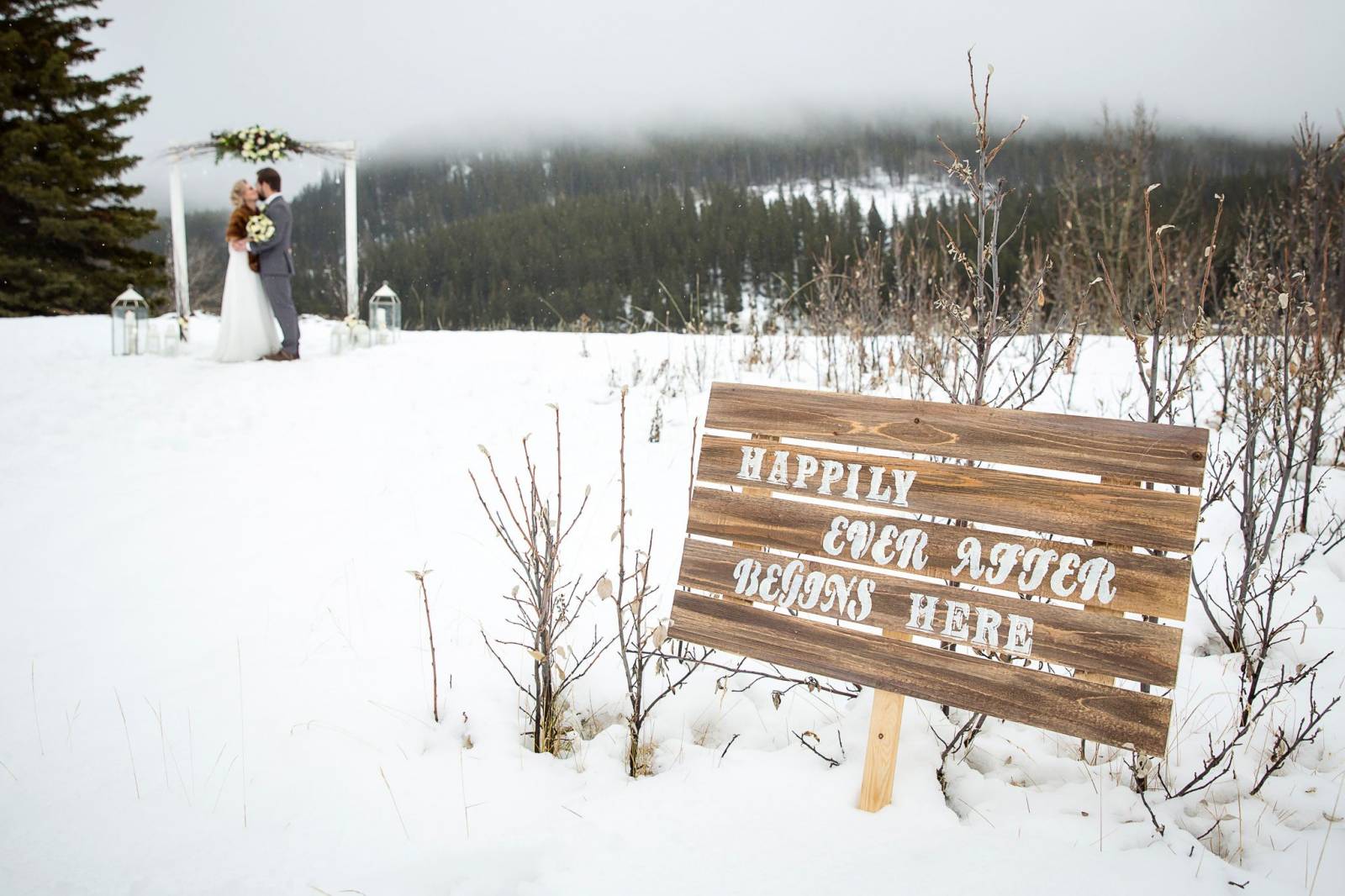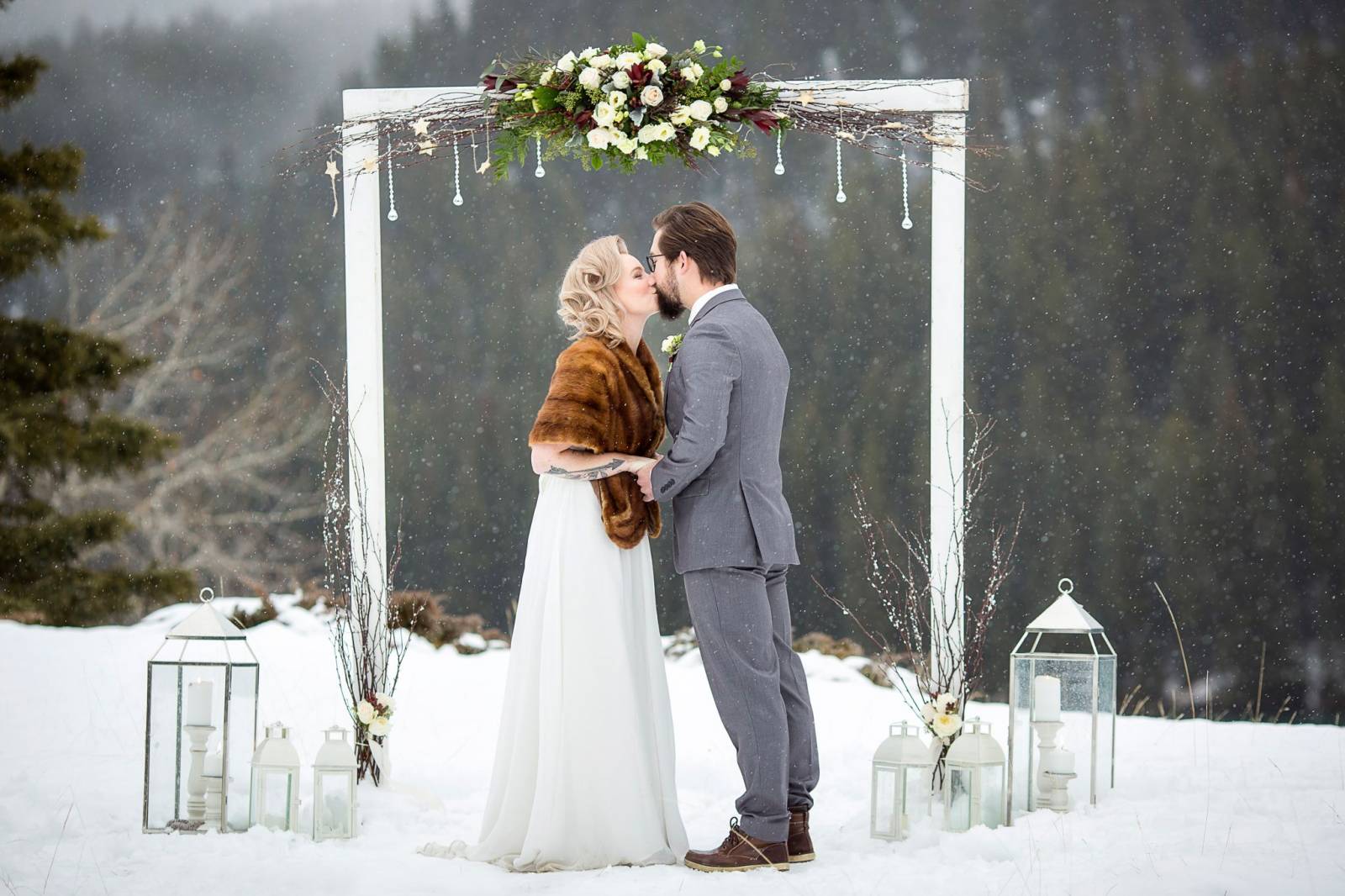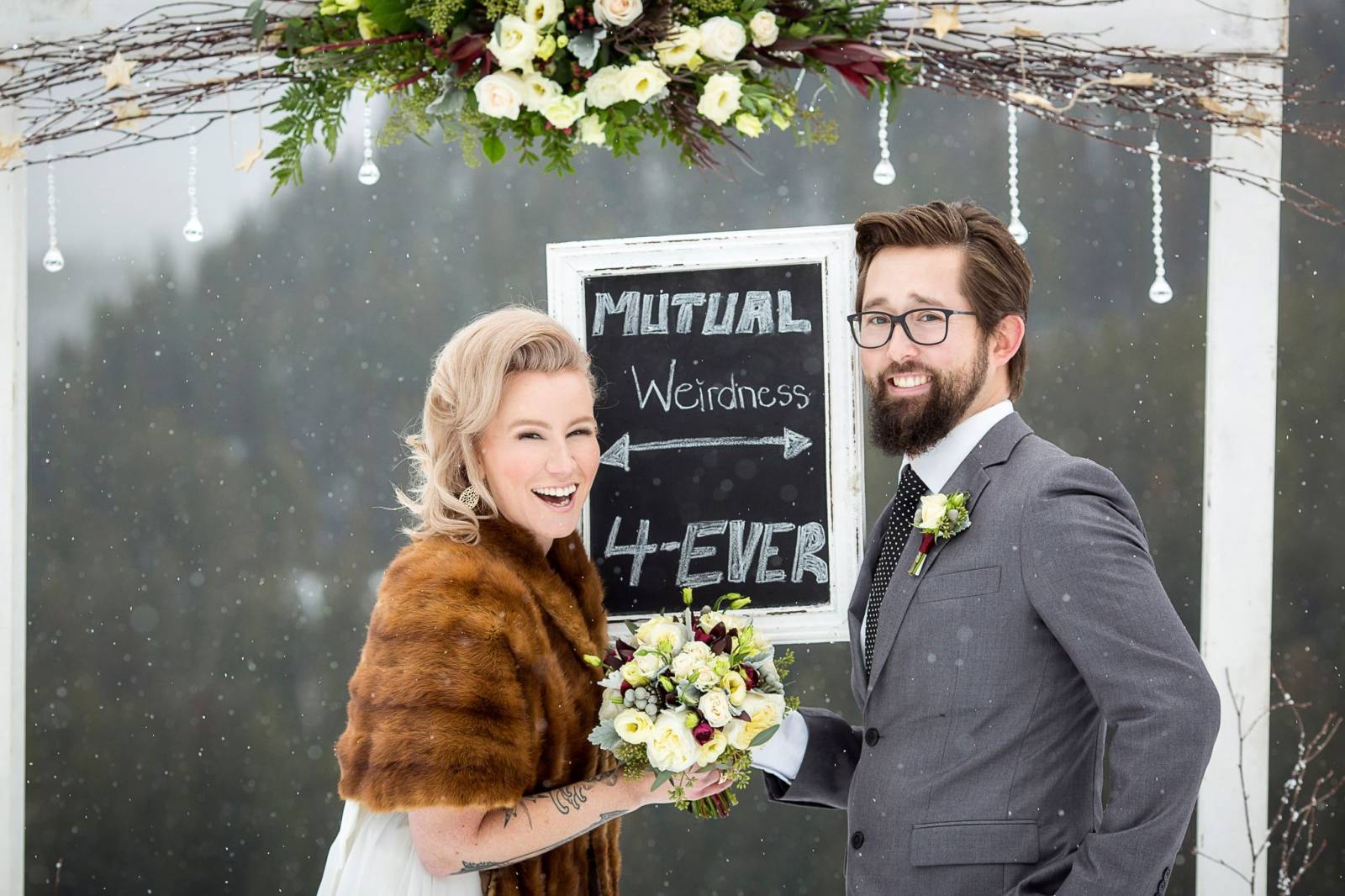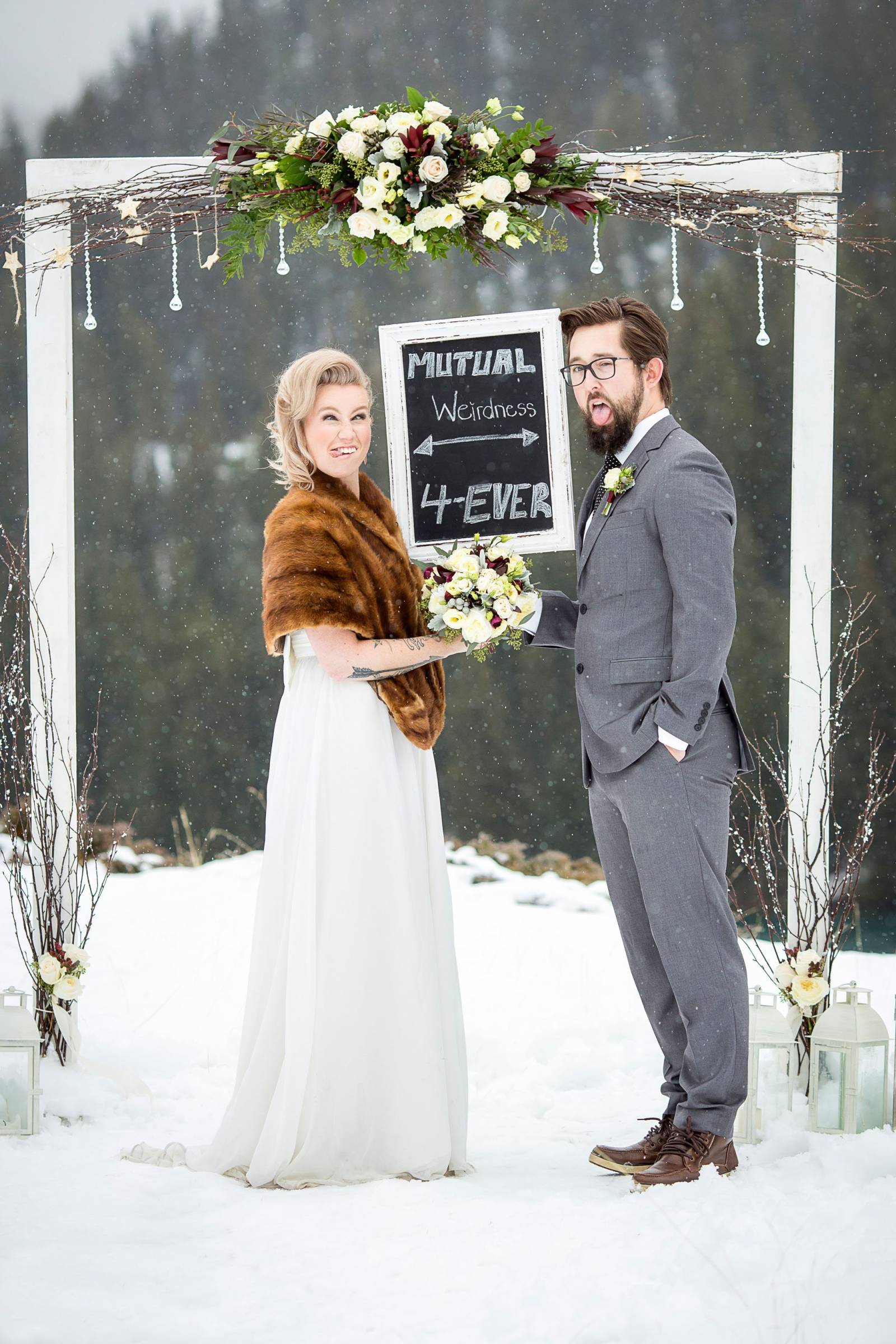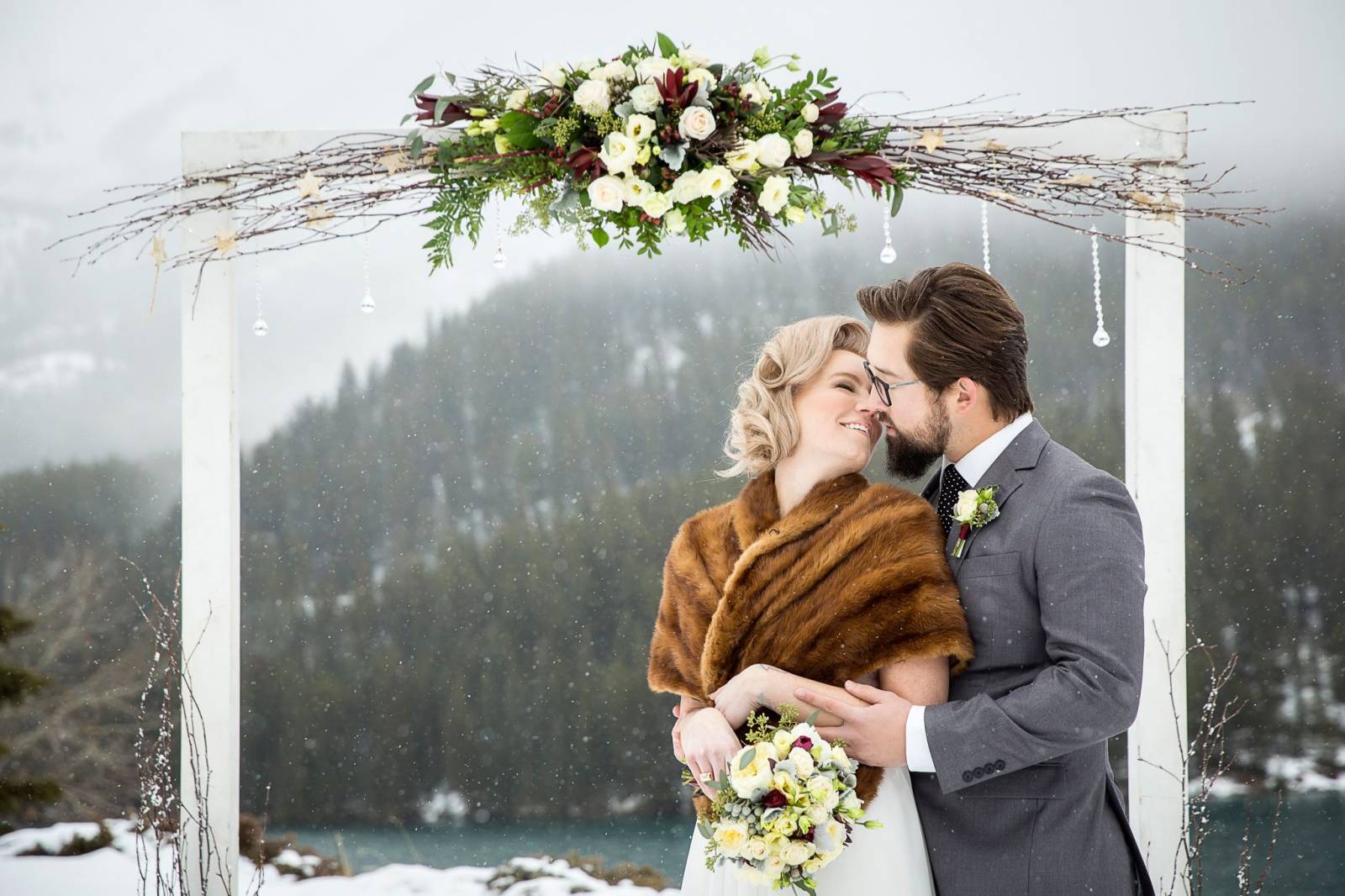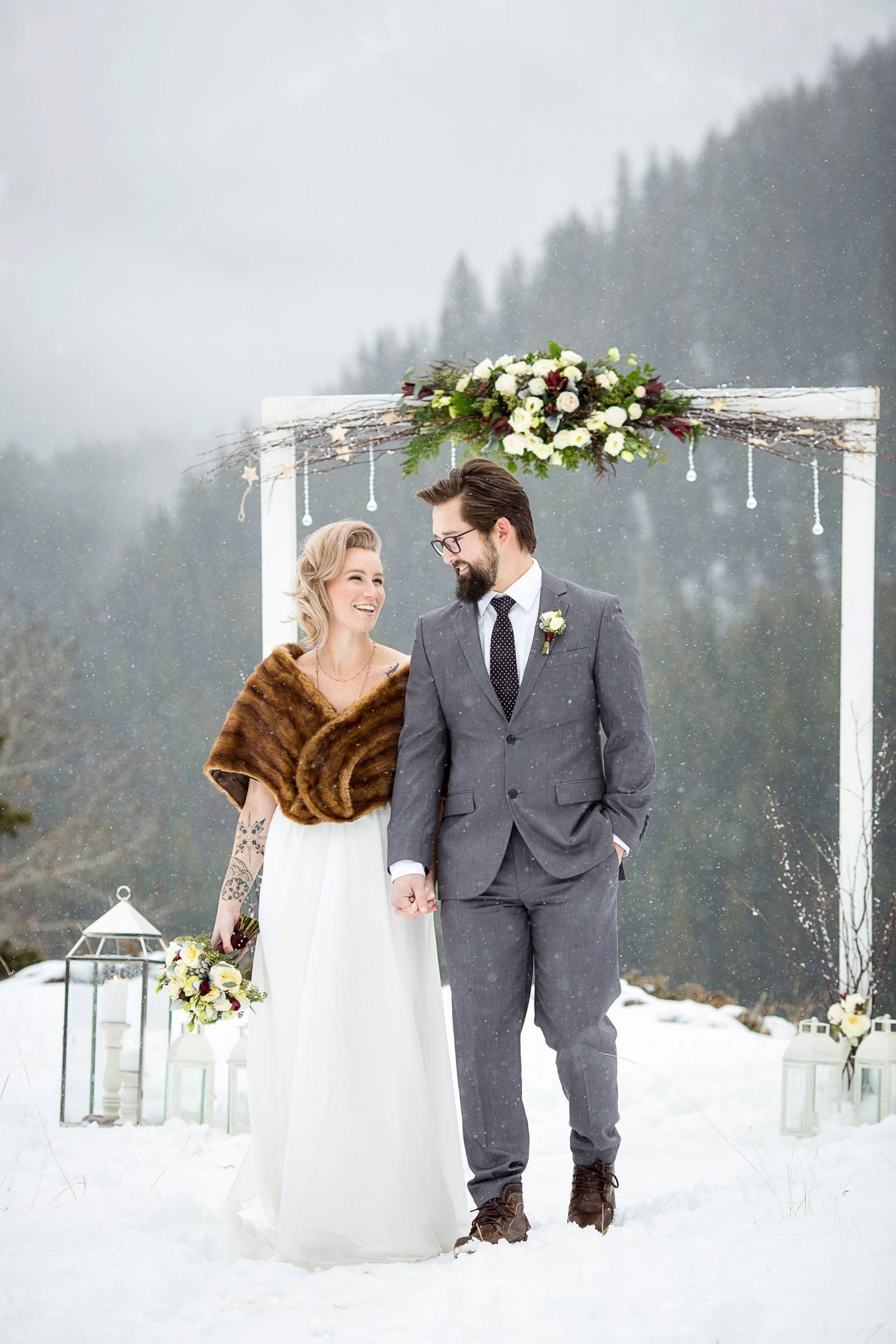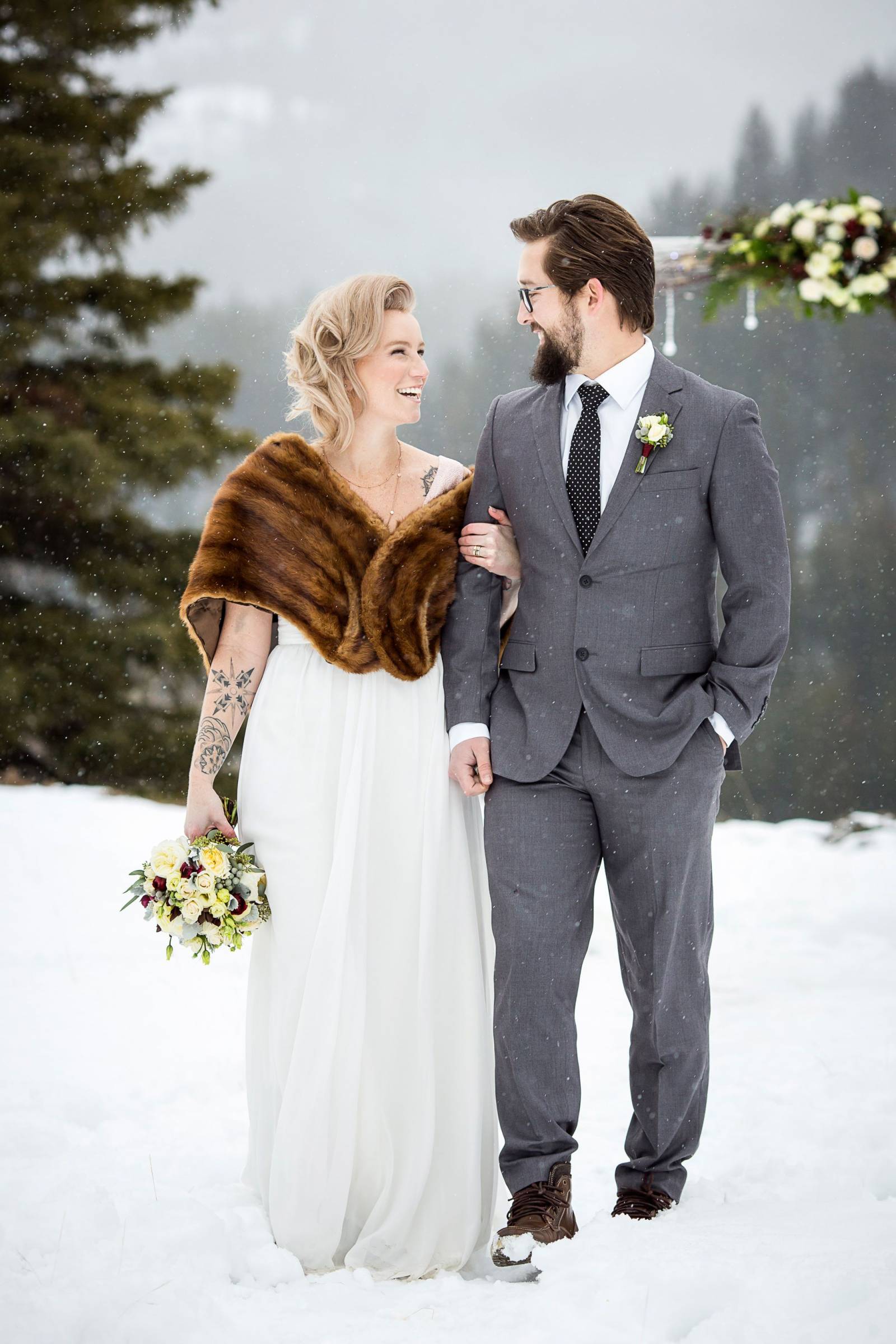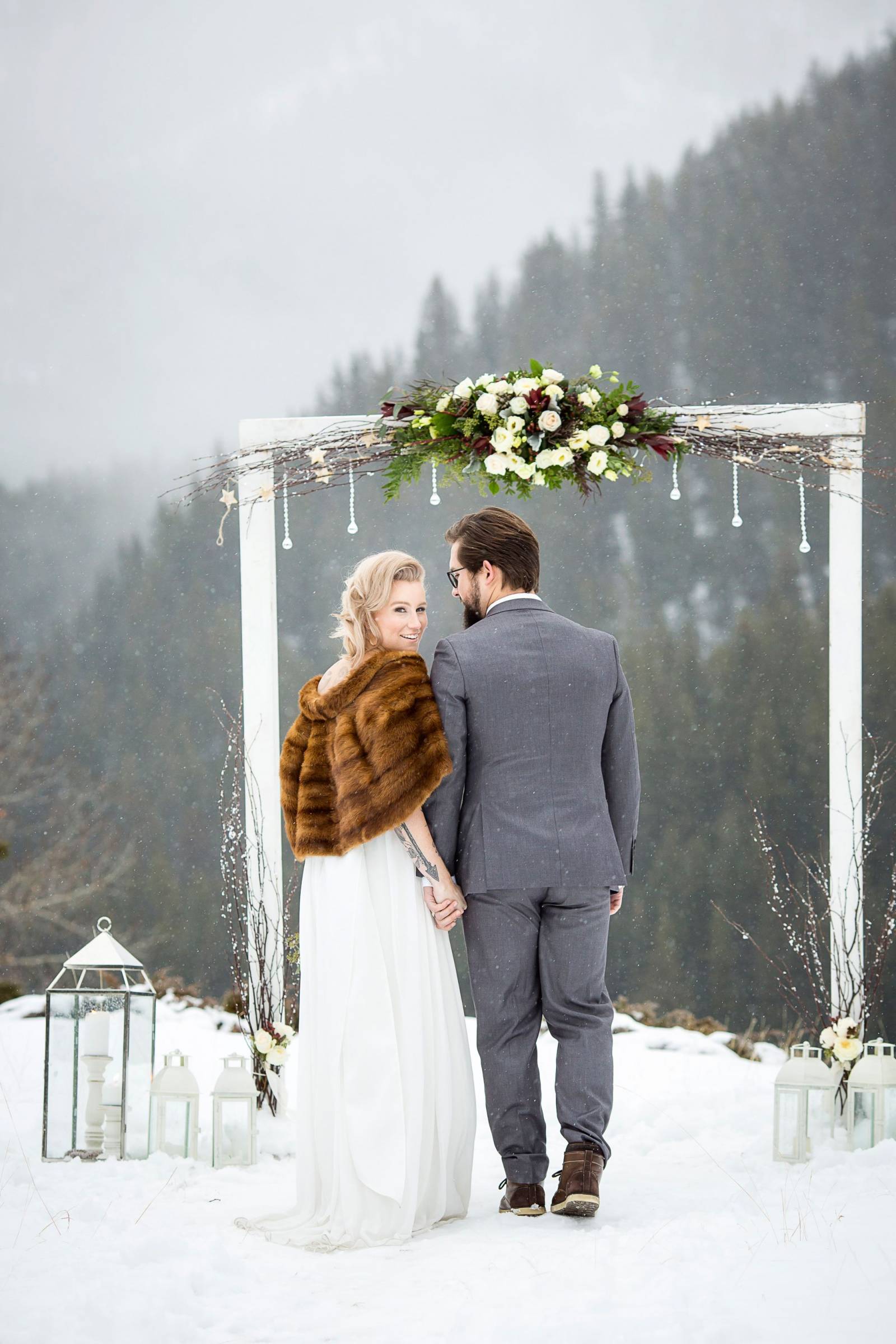 This winter wedding inspiration was featured on Love in the Rockies, go check it out!
http://www.loveintherockies.net/inspiration/banff-winter-wedding-inspiration/

Are you recently engaged and are planning a romantic Banff winter elopement? If so, please contact me, I would love to chat with you and talk about your wedding day! I'm currently booking weddings for the 2017-2018 season.