Deanna and Zach travelled from the US to have a small intimate wedding in the mountains! They both love hiking and Banff was the perfect location for their elopement! Since they love hiking, I knew they would be up for a little adventure to get to a unique location for photos!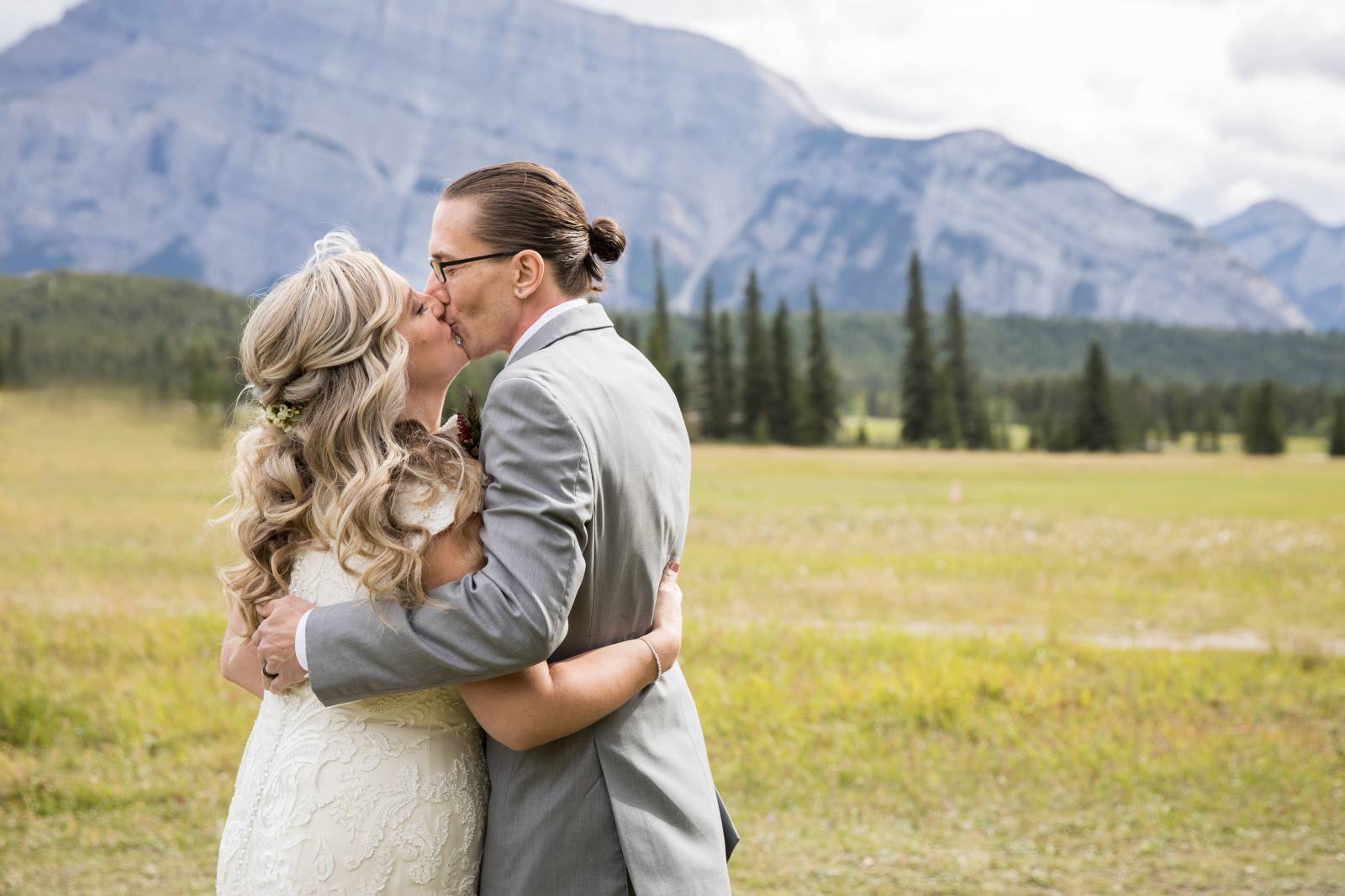 I love when couples are up for a little adventure on their wedding day! This location is just a short hike, yes it is pretty steep and you can't have vertigo but it is definitely worth it to have some epic mountain elopement photos! If you want a unique location on your wedding day please let me know, since I'm a Banff local wedding and elopement photographer I know all the good locations for photos!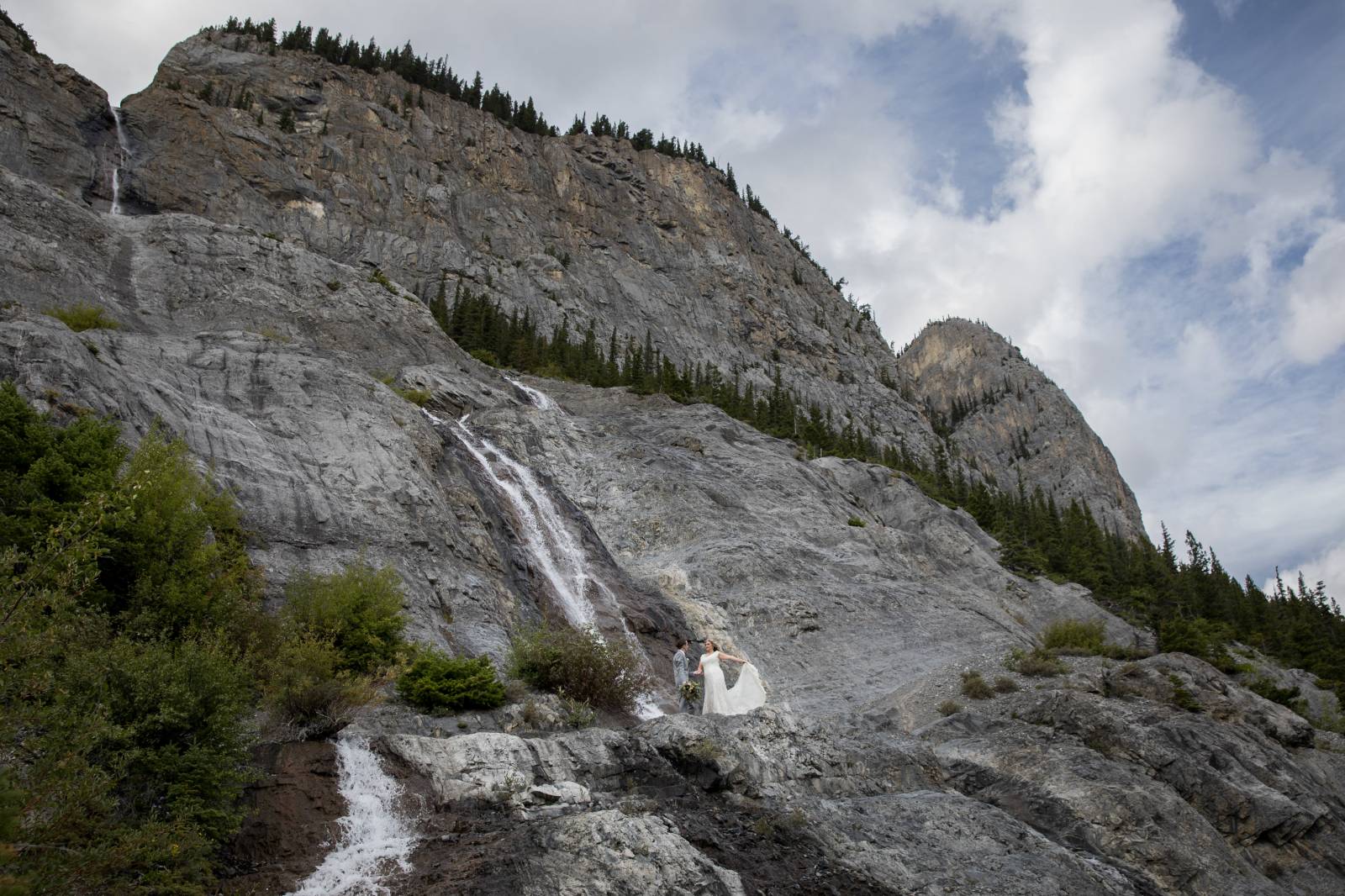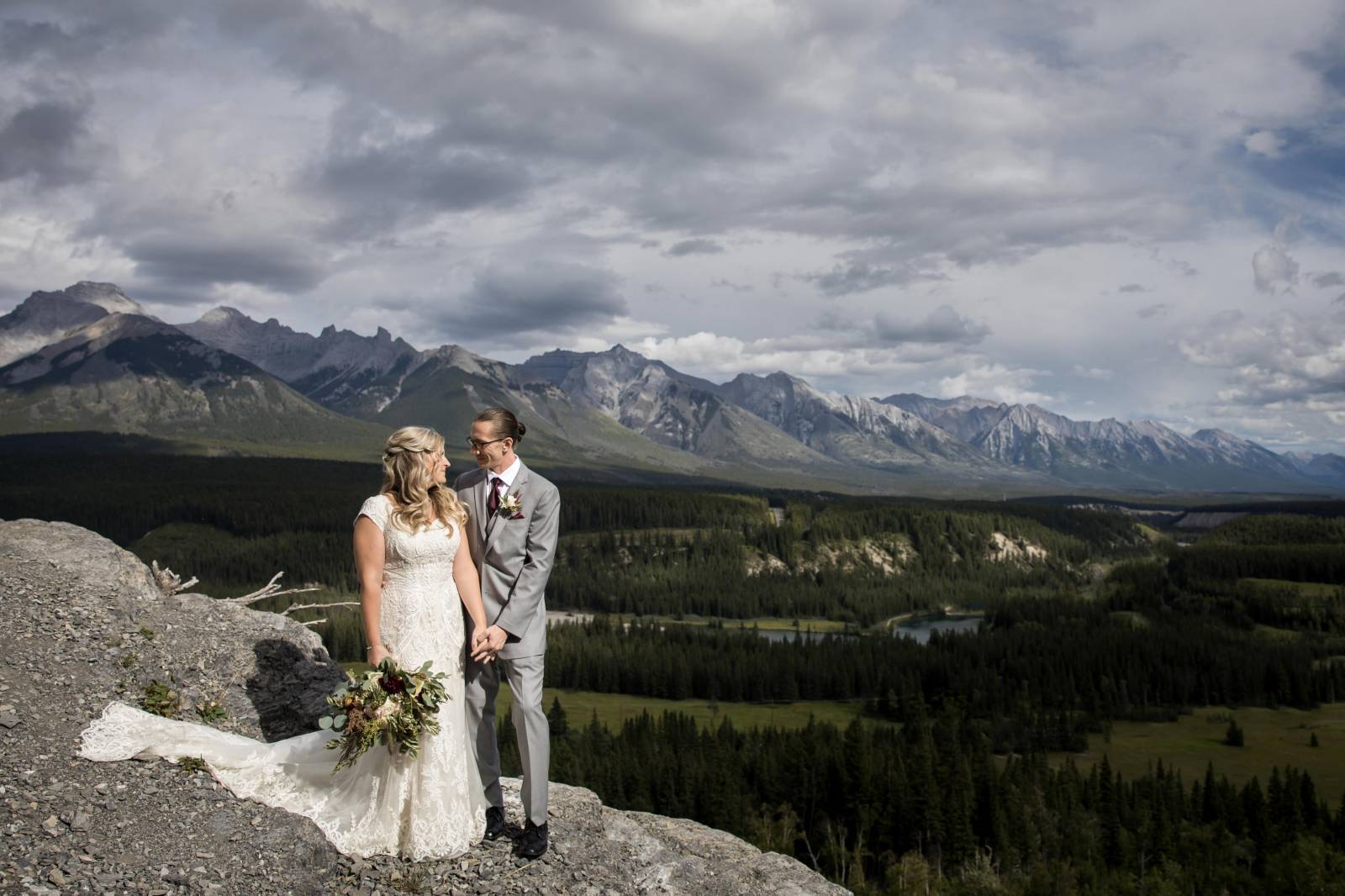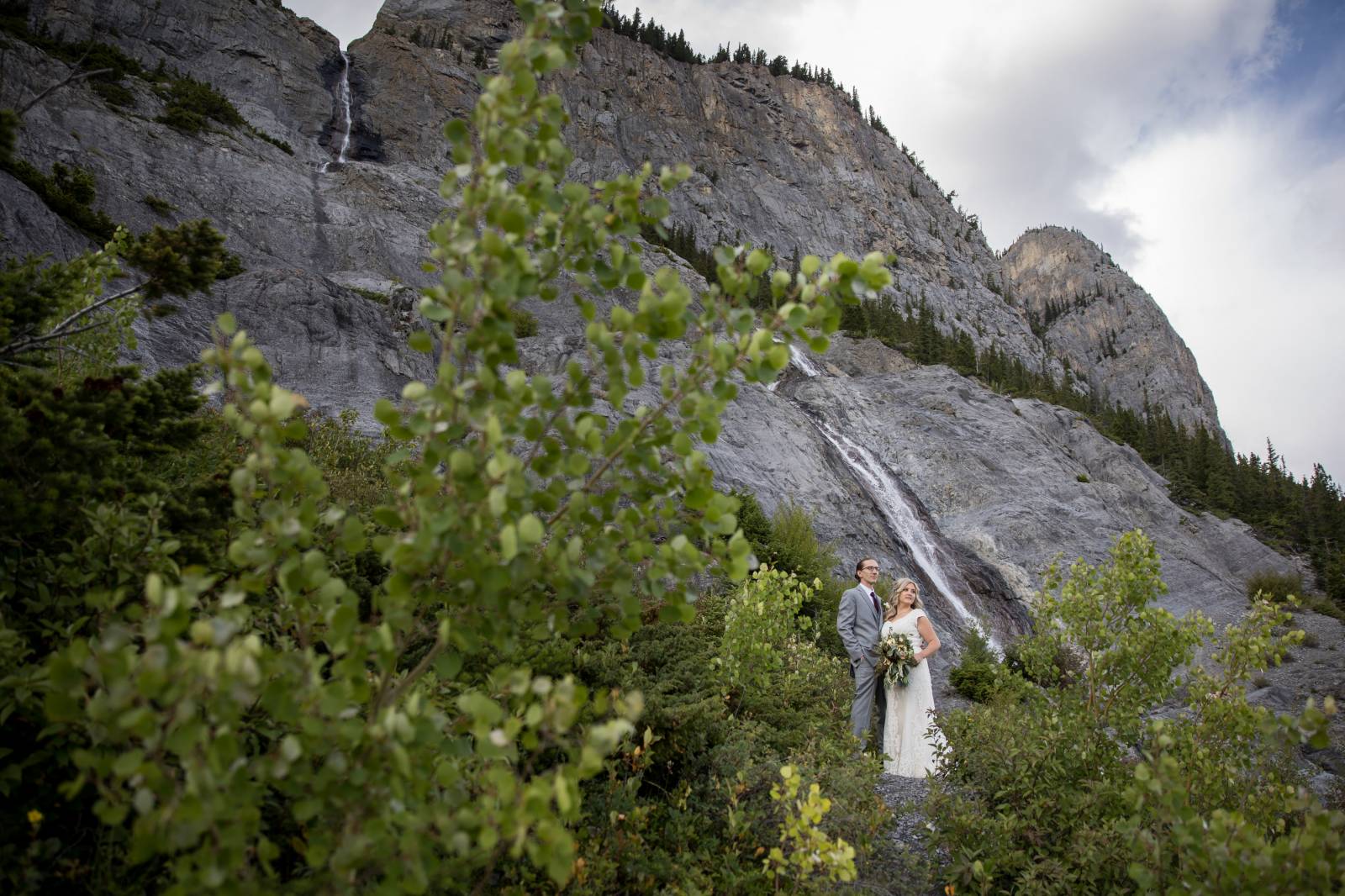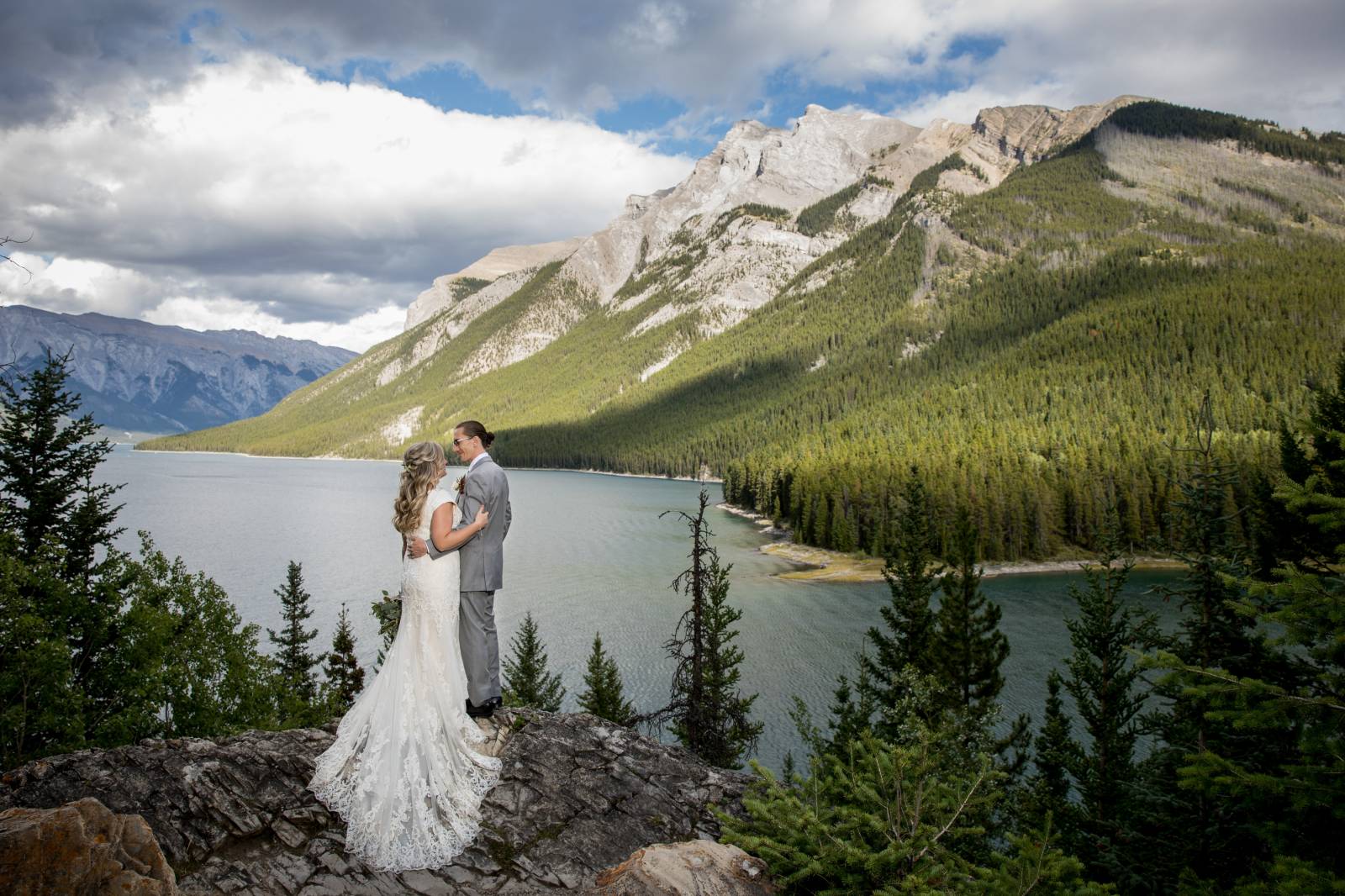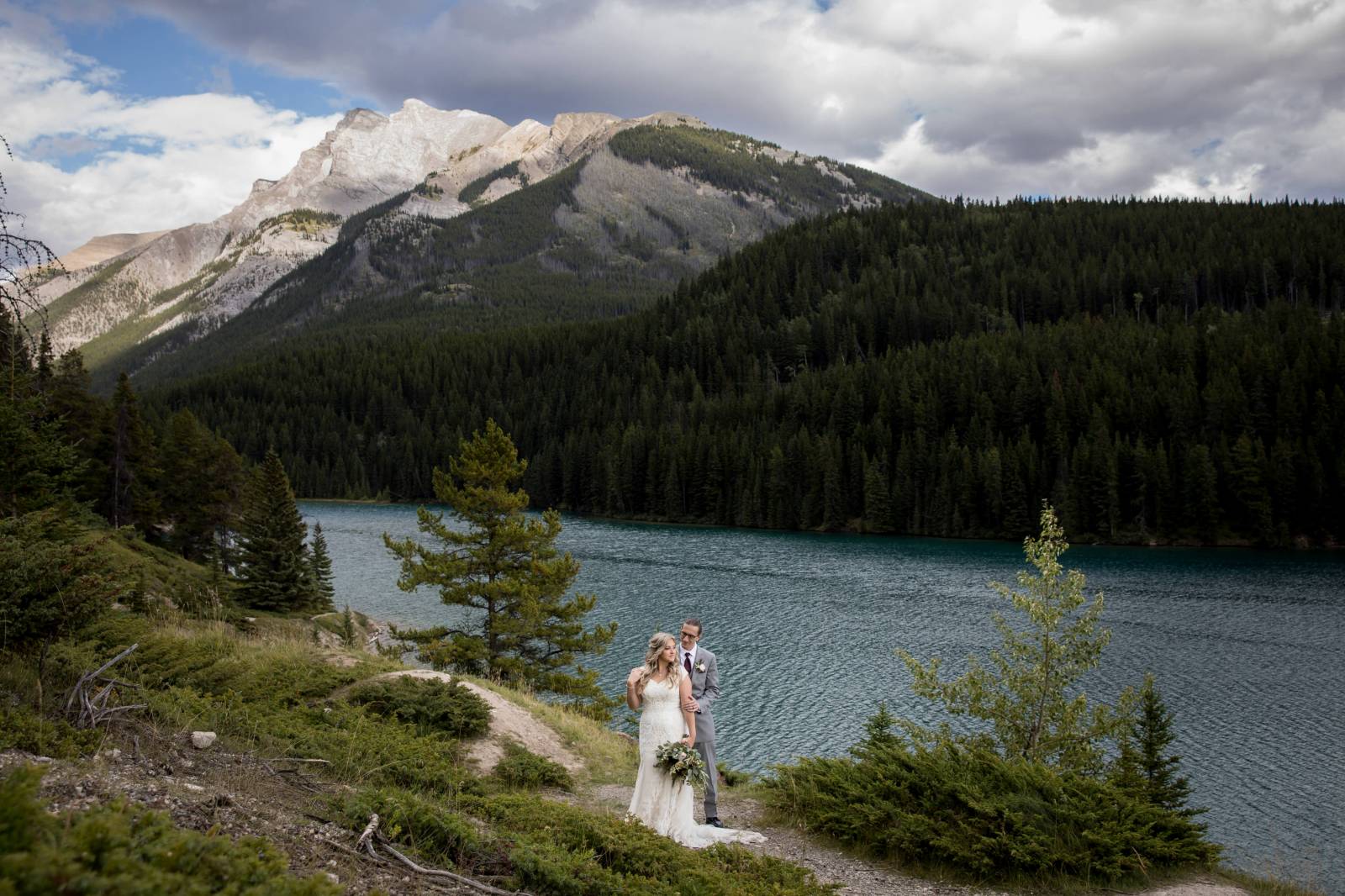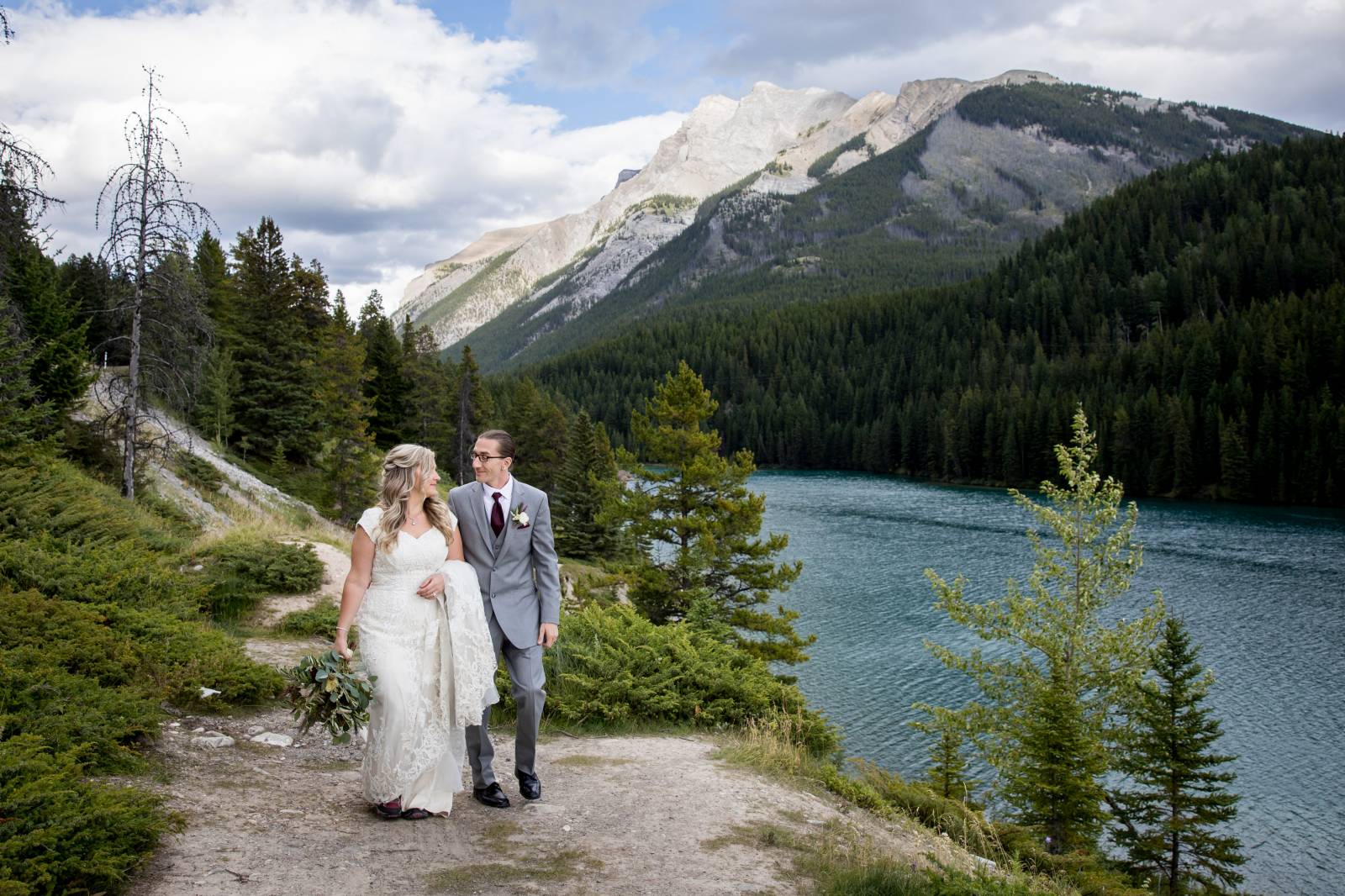 The weather was all over the place during the photo session with rain showers rolling in and out. As we were driving around, I was telling them that I never had a full rainbow during a photo session and that the weather seemed like there would be a rainbow somewhere. Just after saying that, we turned on a different road and to our surprise there was a full double rainbow right in the meadow!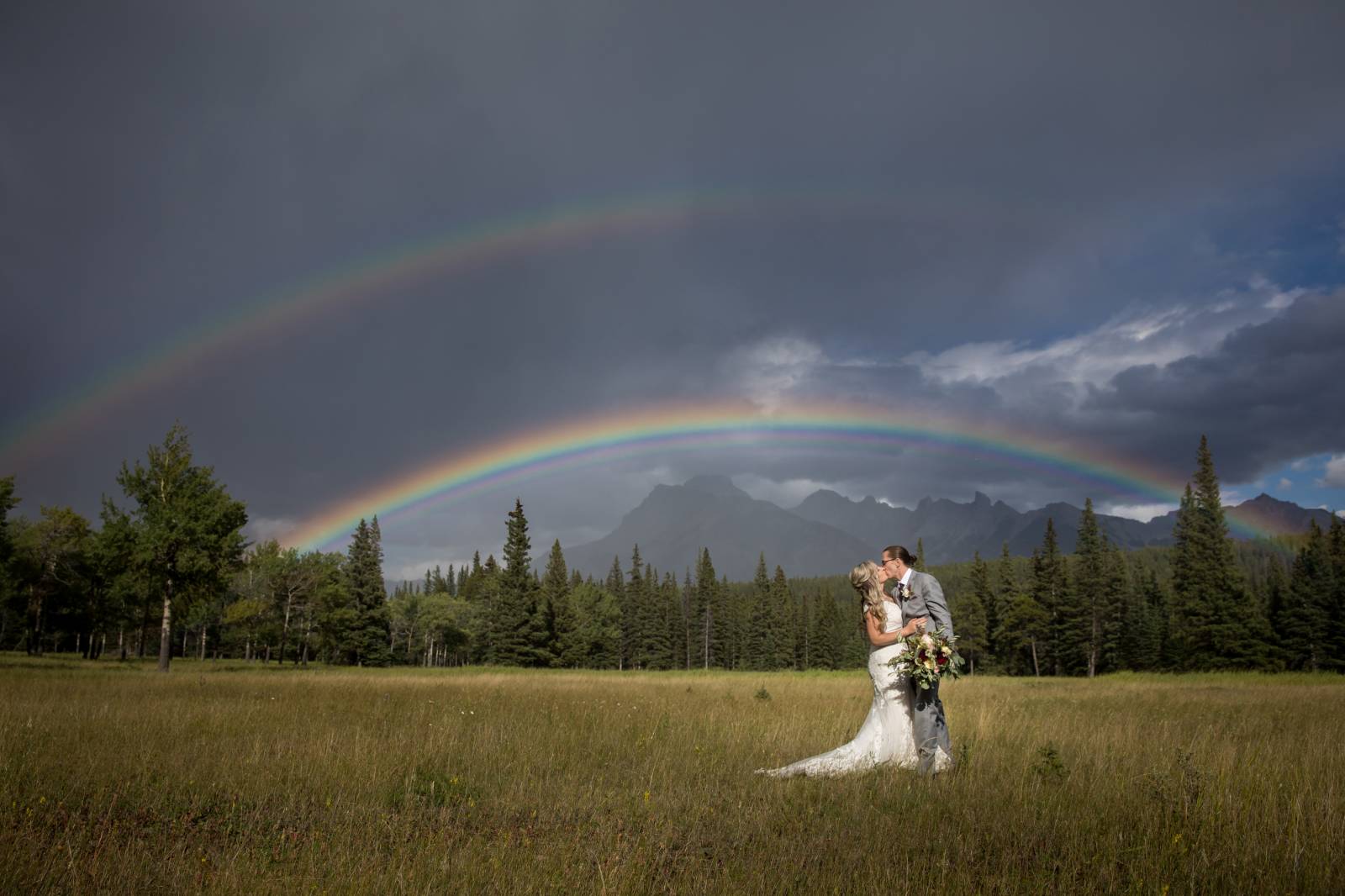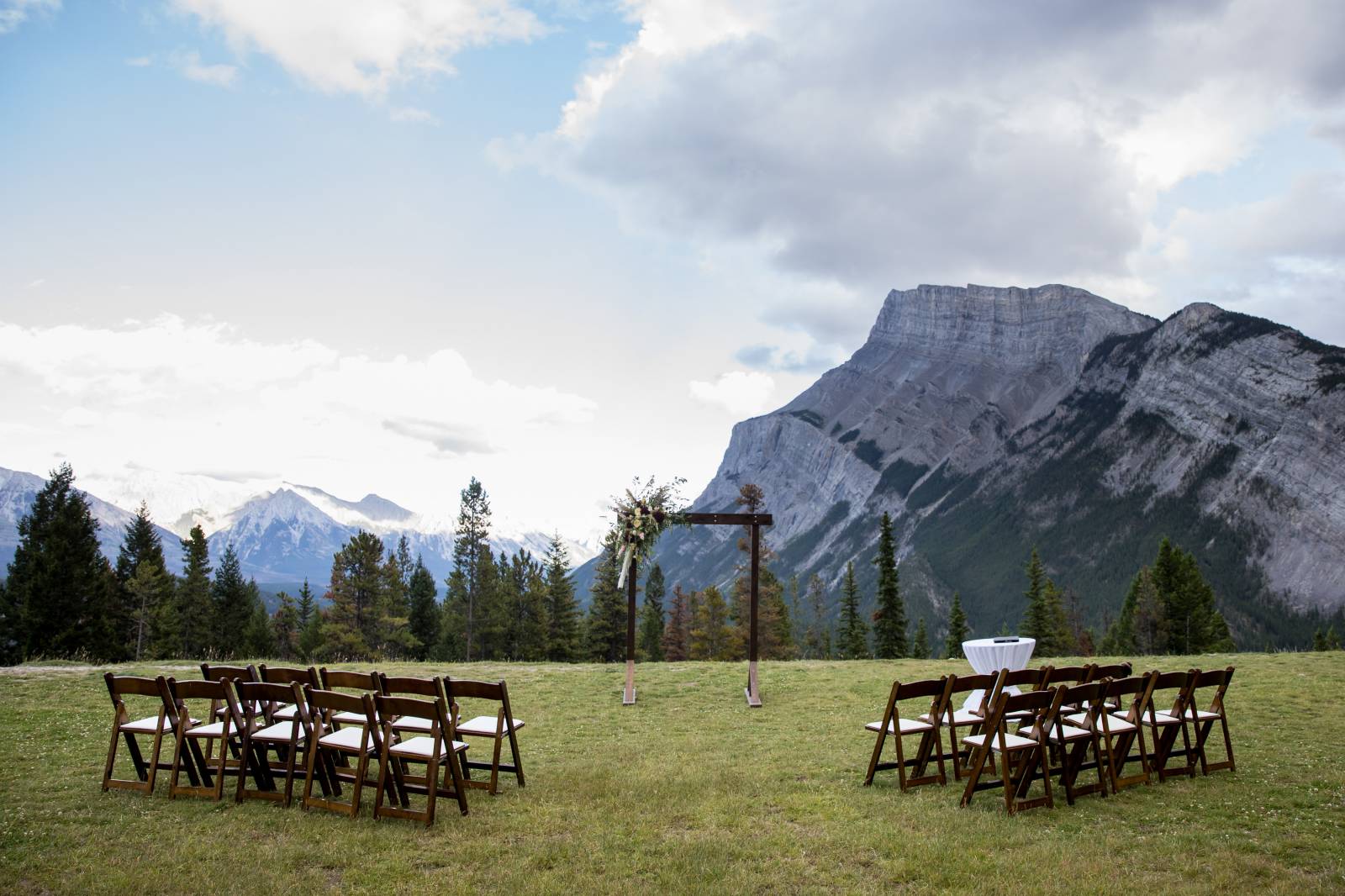 Tunnel Mountain Reservoir is one of my favourite location for intimate ceremonies. If you want some chairs and an arch set-up, it is a great idea to hire a wedding planner to help you with that.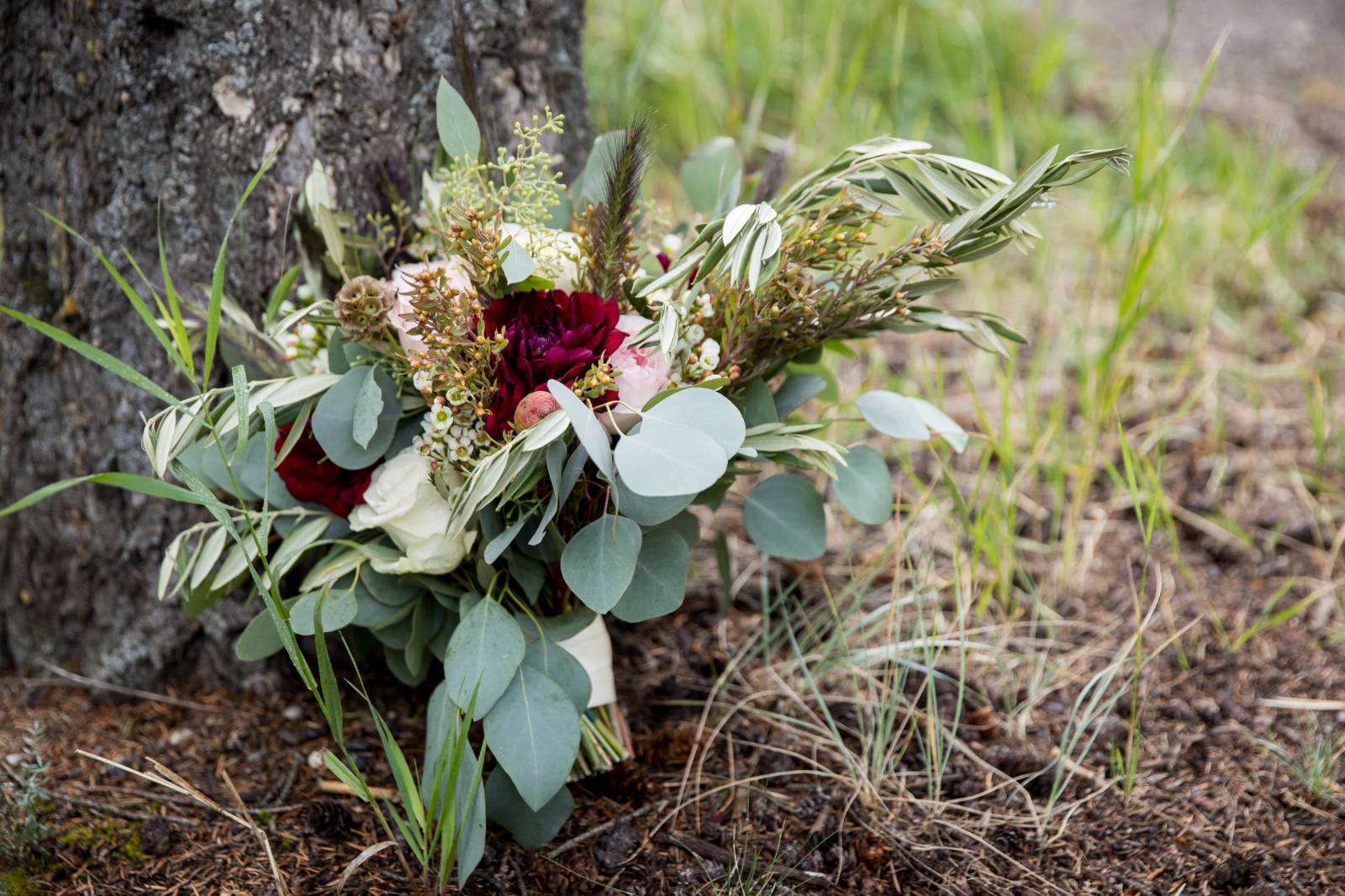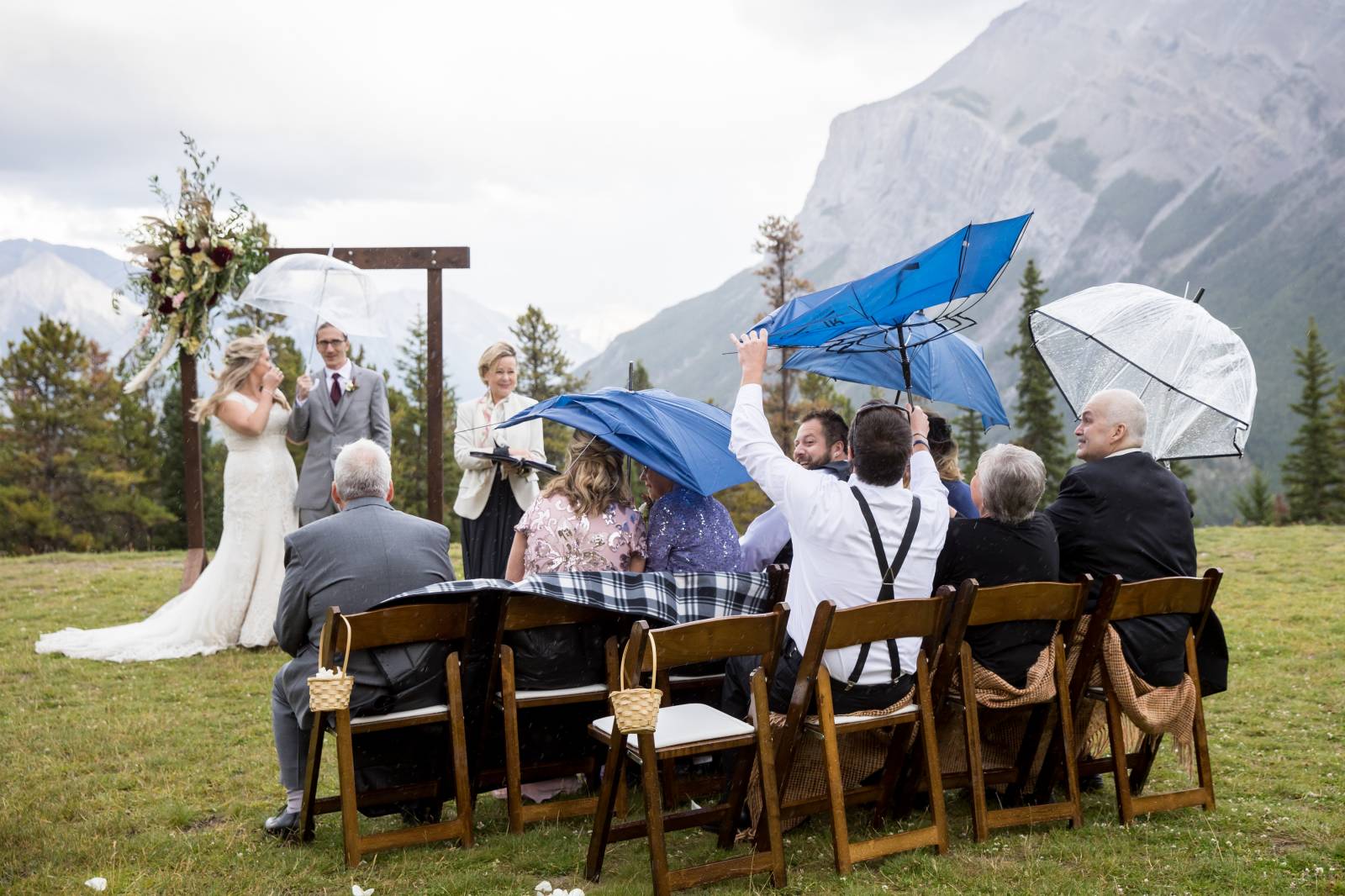 Once again the mountain weather didn't disappoint. The ceremony started under the sun and then a brief rain shower made an appearance! Rain isn't always fun on your wedding day but it is supposed to be good luck and in their case they were gifted with another majestic double rainbow!
The rainbow was so big I had an hard time getting a picture showing all of it!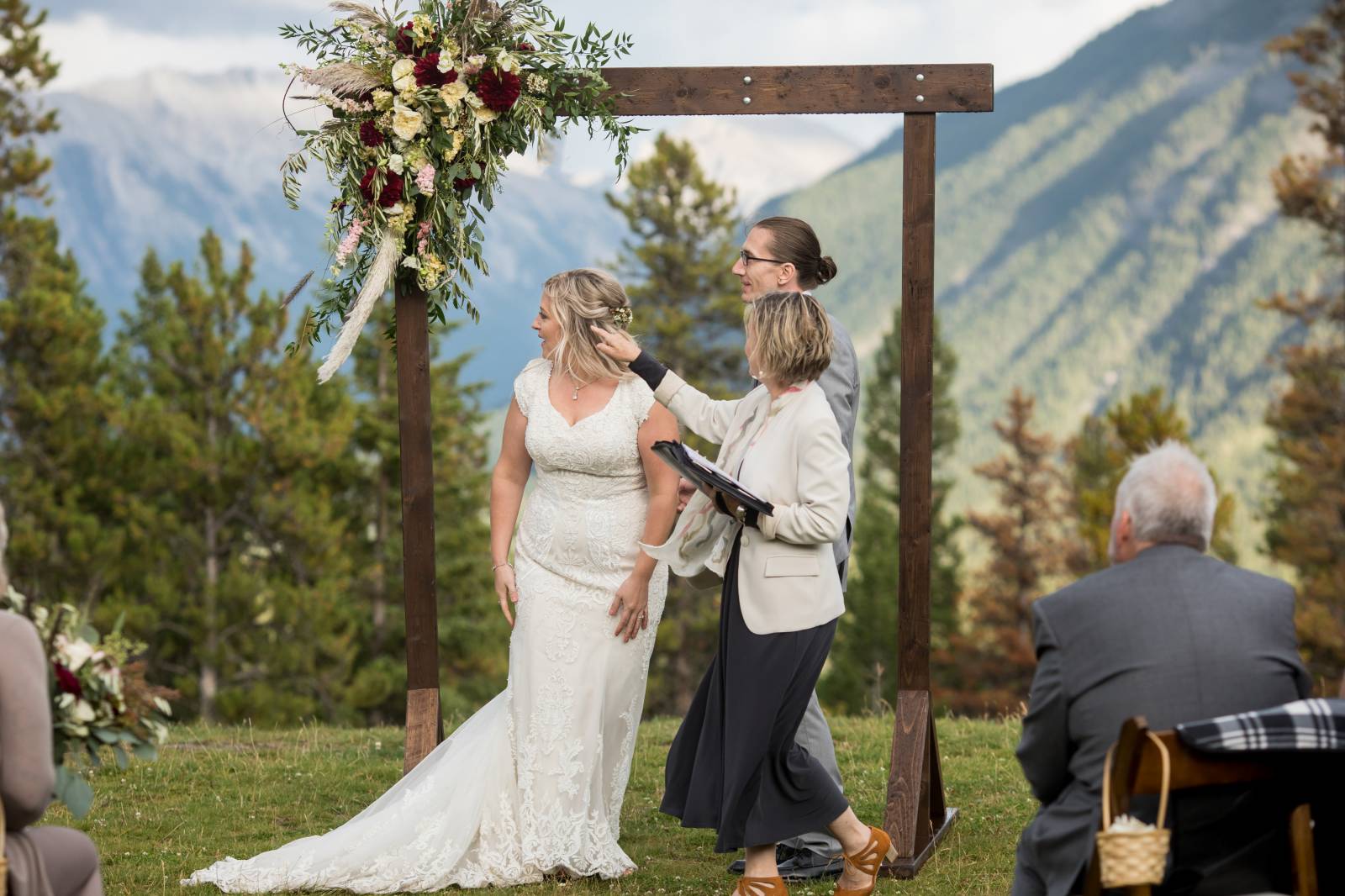 Barbara from Threshold Ceremonies stopped the ceremony for a few seconds to tell the couple to look at the rainbow. I loved their reaction, it was a beautiful moment that they will never forget!