Alyse and Hayden had a beautiful winter wedding at the Cornerstone in Canmore. The Cornerstone is a beautiful rustic venue, perfect for an indoor winter wedding! Alyse wanted to bring the outdoors inside which is why they had lots of pine trees decorating the venue.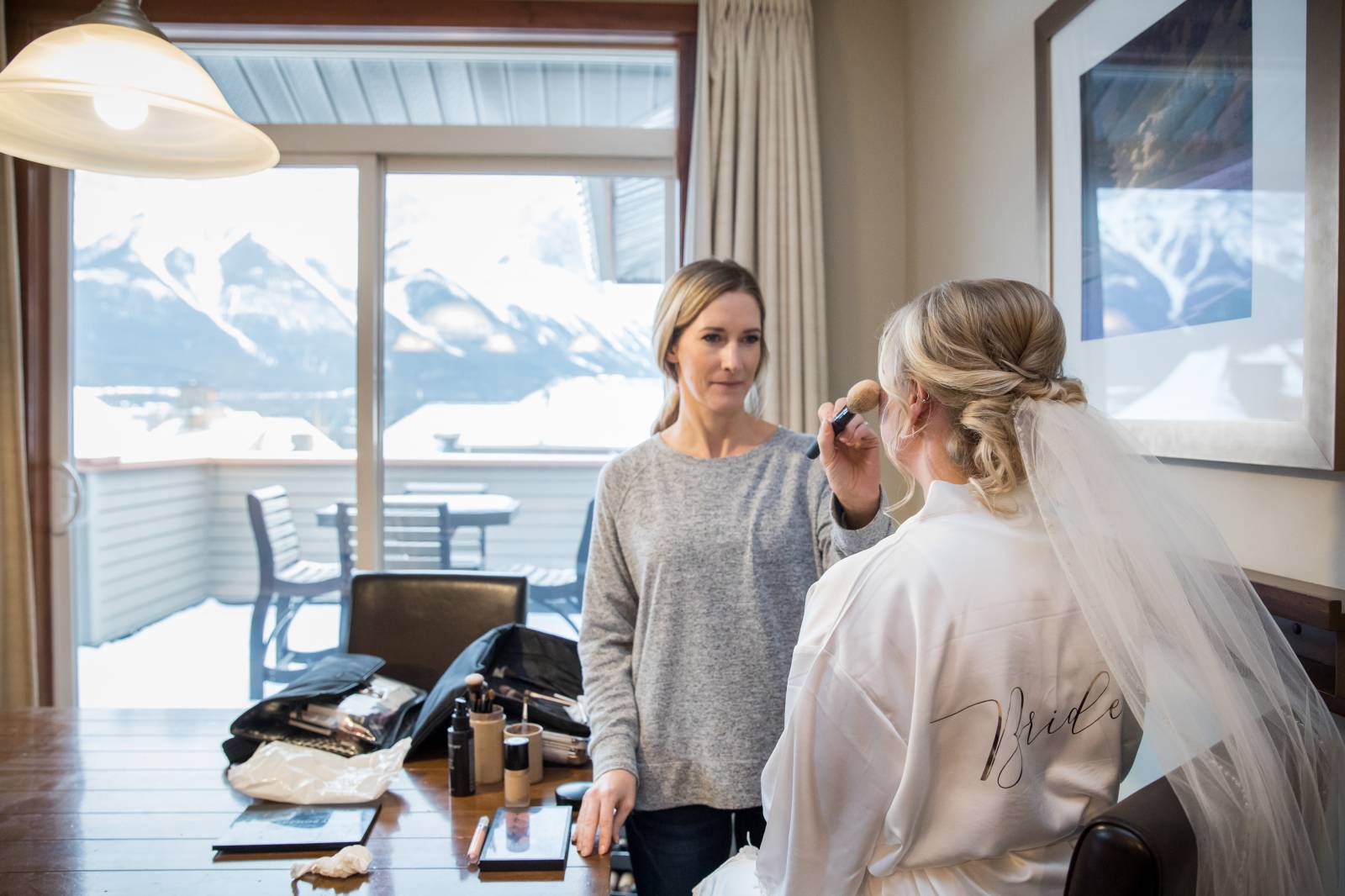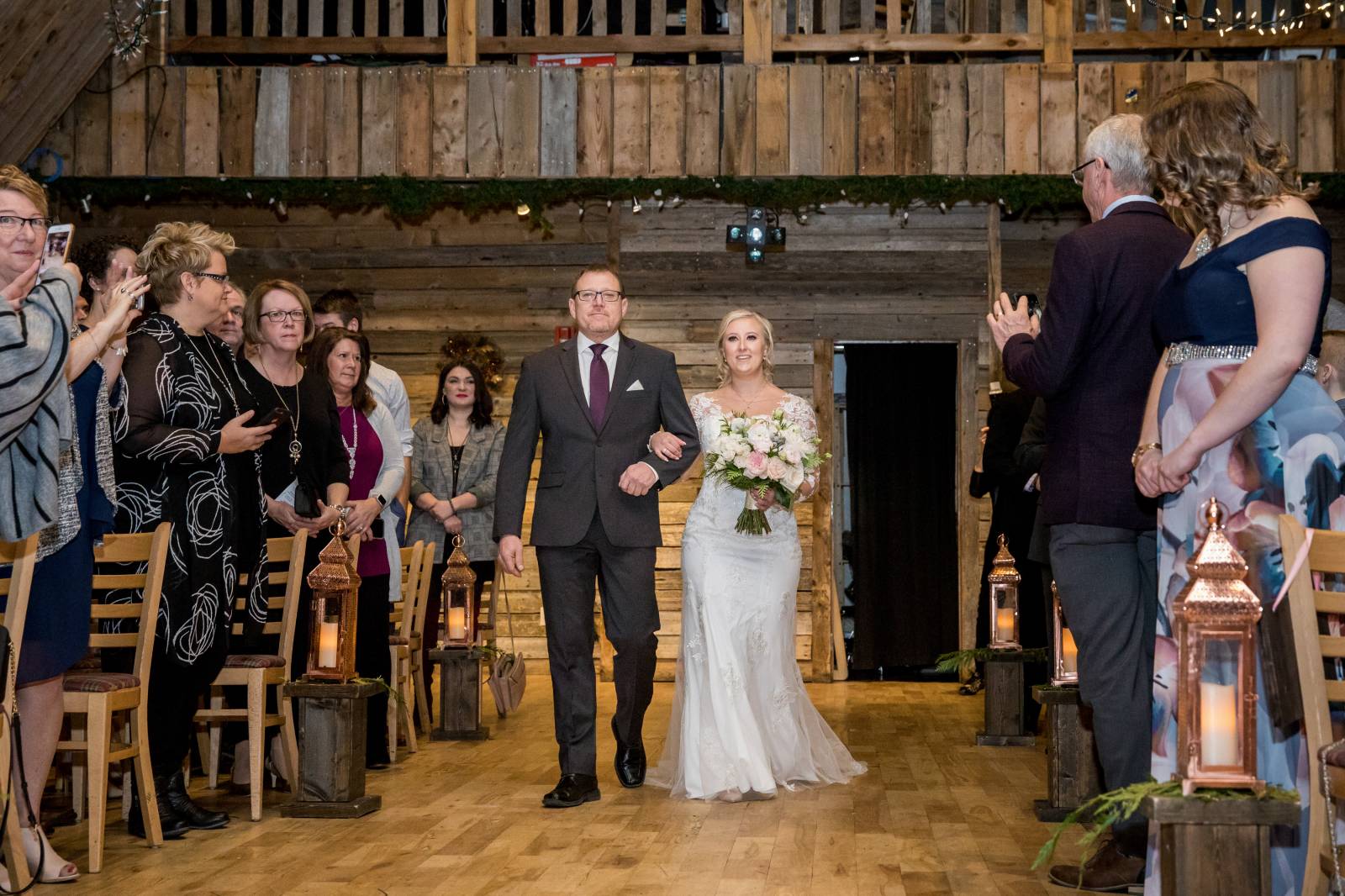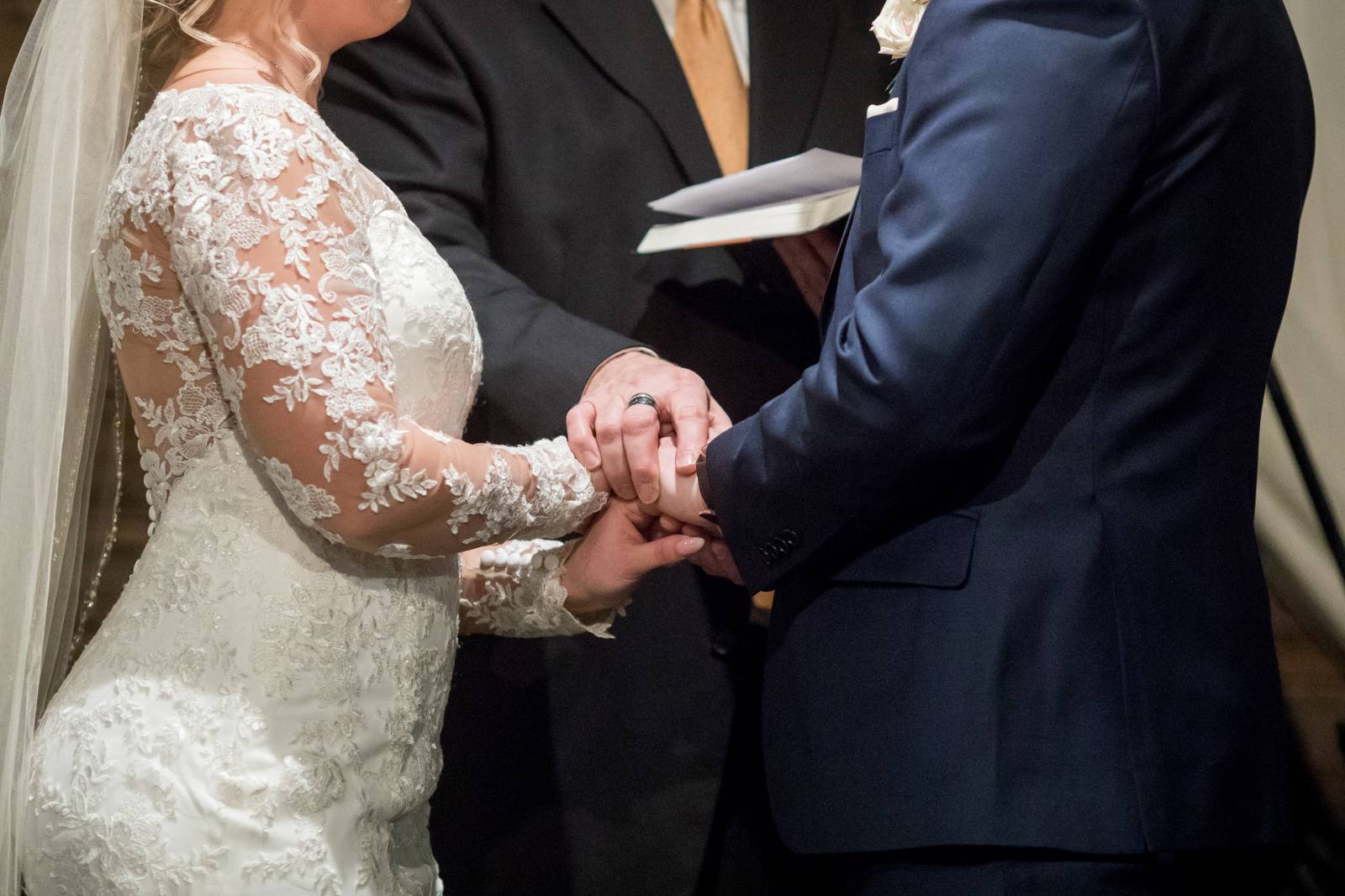 If you are having a winter wedding I recommend that your bridesmaids wear long dresses and winter boots to keep warm. Those sparkly bridesmaids dress looked amazing against the snow!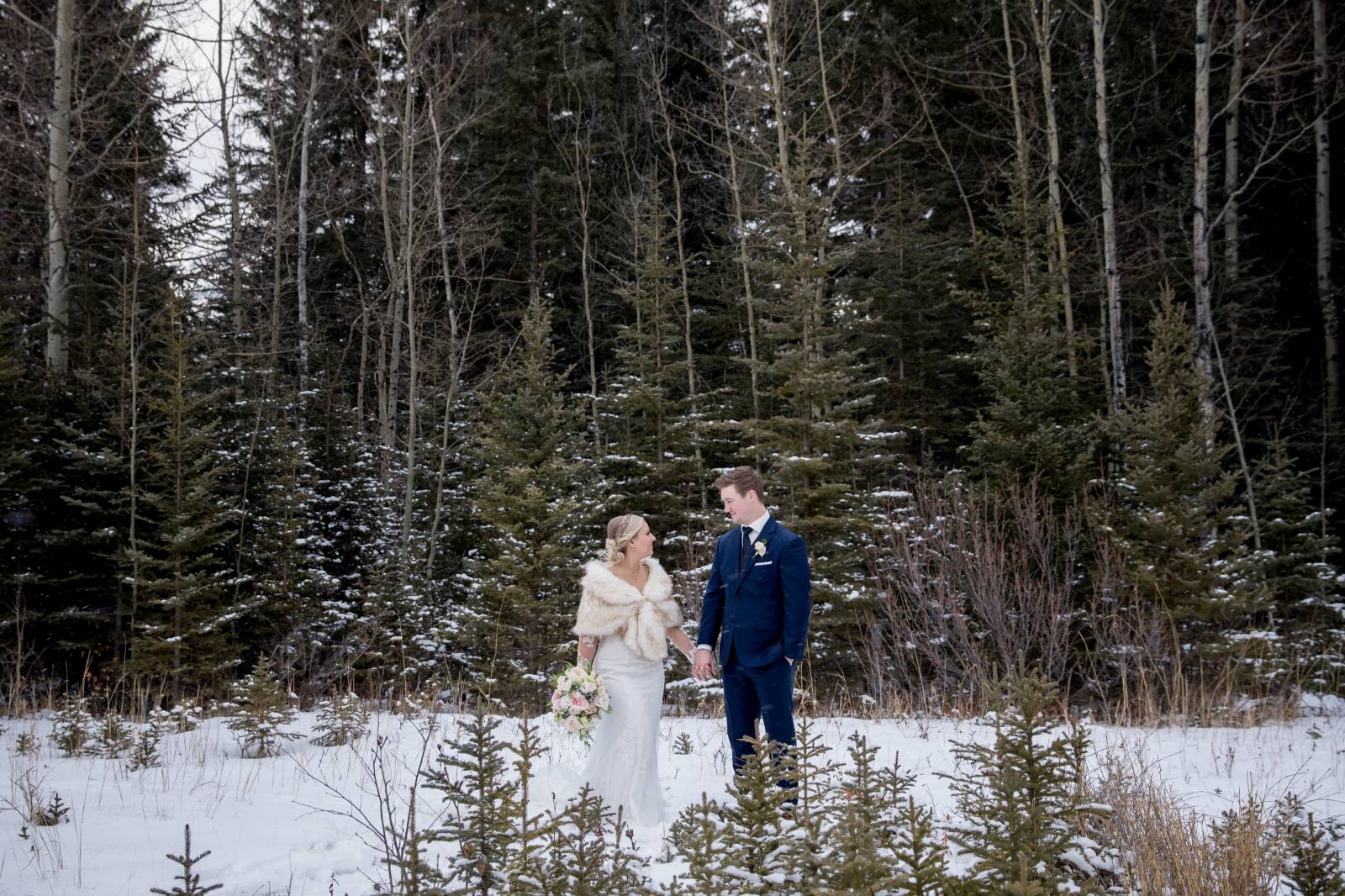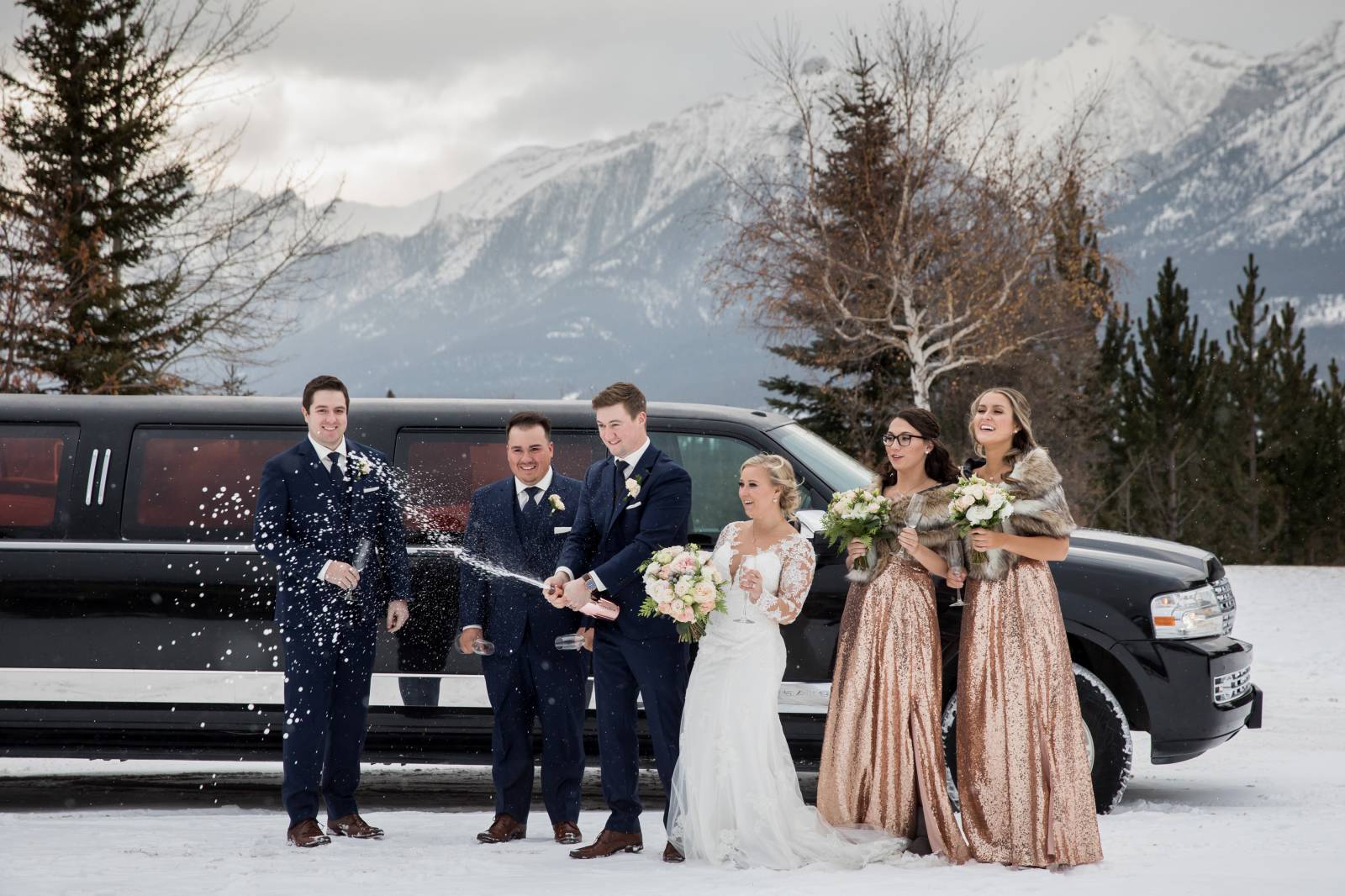 Champagne popping photos are always a fun photo opportunity and a good way to keep warm in winter!