Last September, Janelle and Clay had a beautiful outdoor ceremony at the Fenlands in Banff! It started raining a few minutes before they walked down the aisle but it didn't stop them from getting married and their ceremony was definitely one I will remember for a long time! They shared their personal vows, it was emotional and heartfelt , there was no dry eyes in the crowd including myself!
The first look between the bride and groom is always a favourite of mine because there's always a lot of excitement leading up to it and when the moment finally comes it's always filled with lots of emotions! Since they got ready at the Juniper in the top floor suite we were able to use the rooftop for this intimate moment and it was perfect!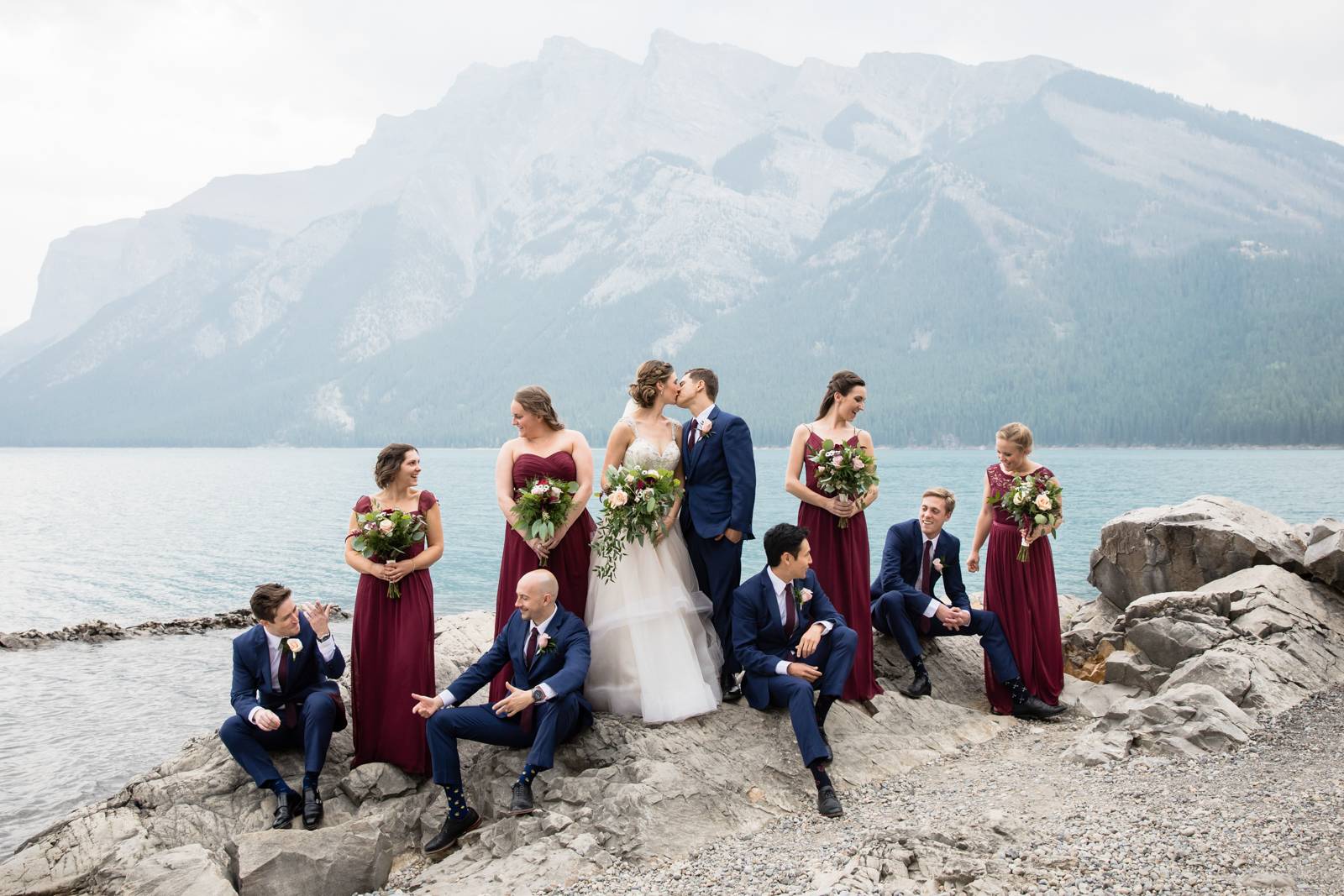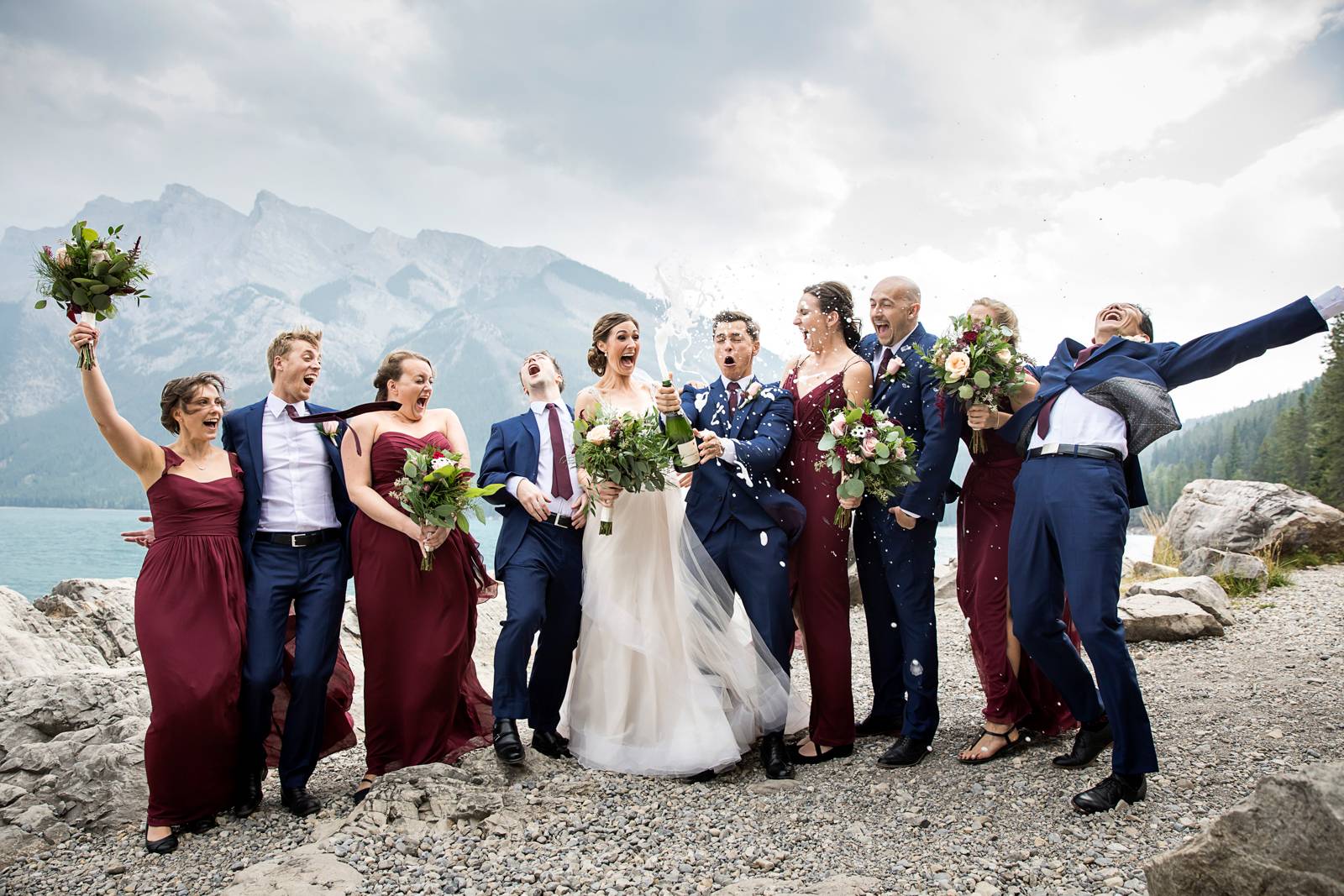 Probably one of the funniest bridal party I've ever had! These guys had so much fun on the wedding day and it was so easy to photograph them! I love this shot of the champagne pop, their expressions are awesome! Yes, the wind picked up and changed direction just a second before it happened so a few members got soaked... but it was well worth it and everyone laugh it out!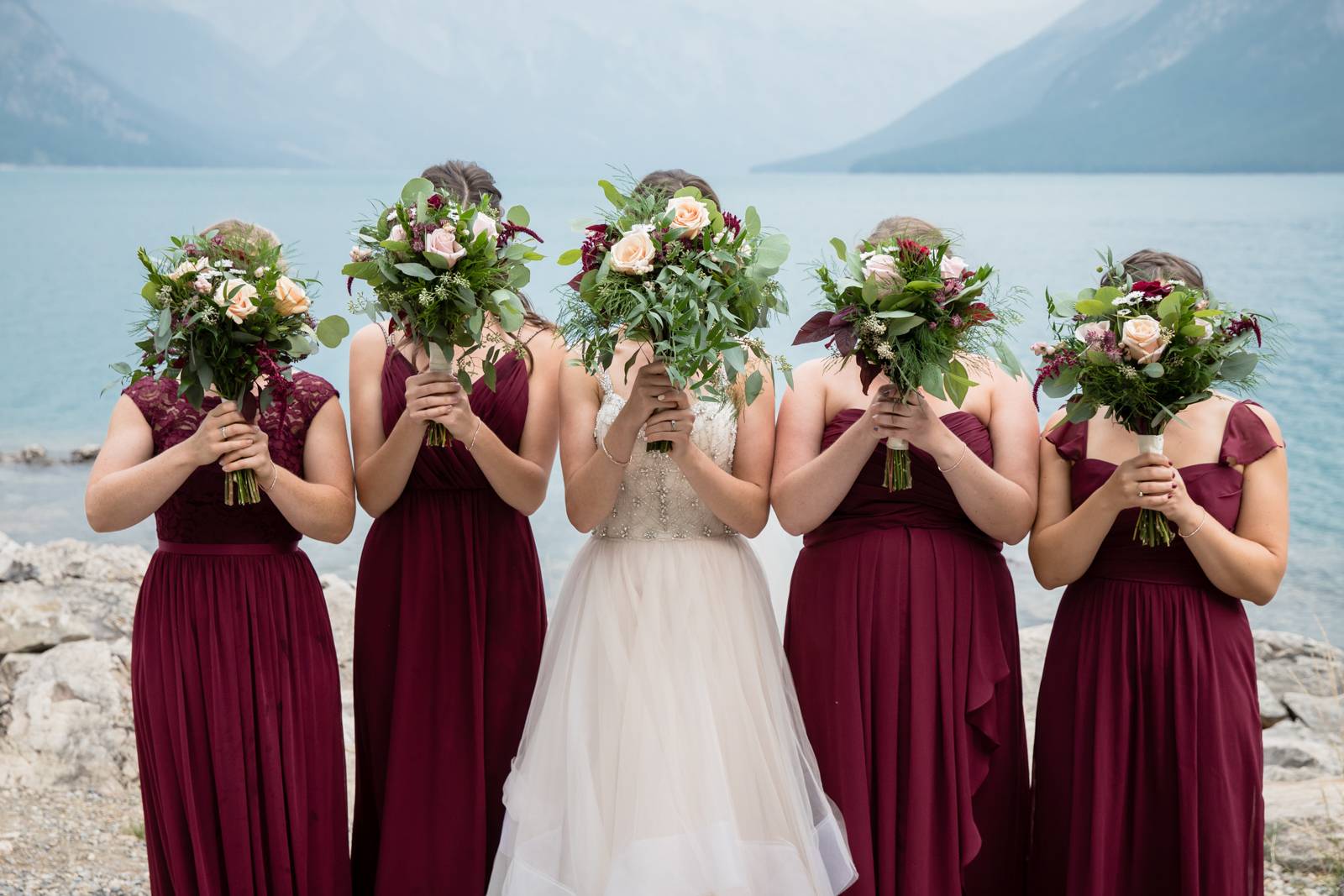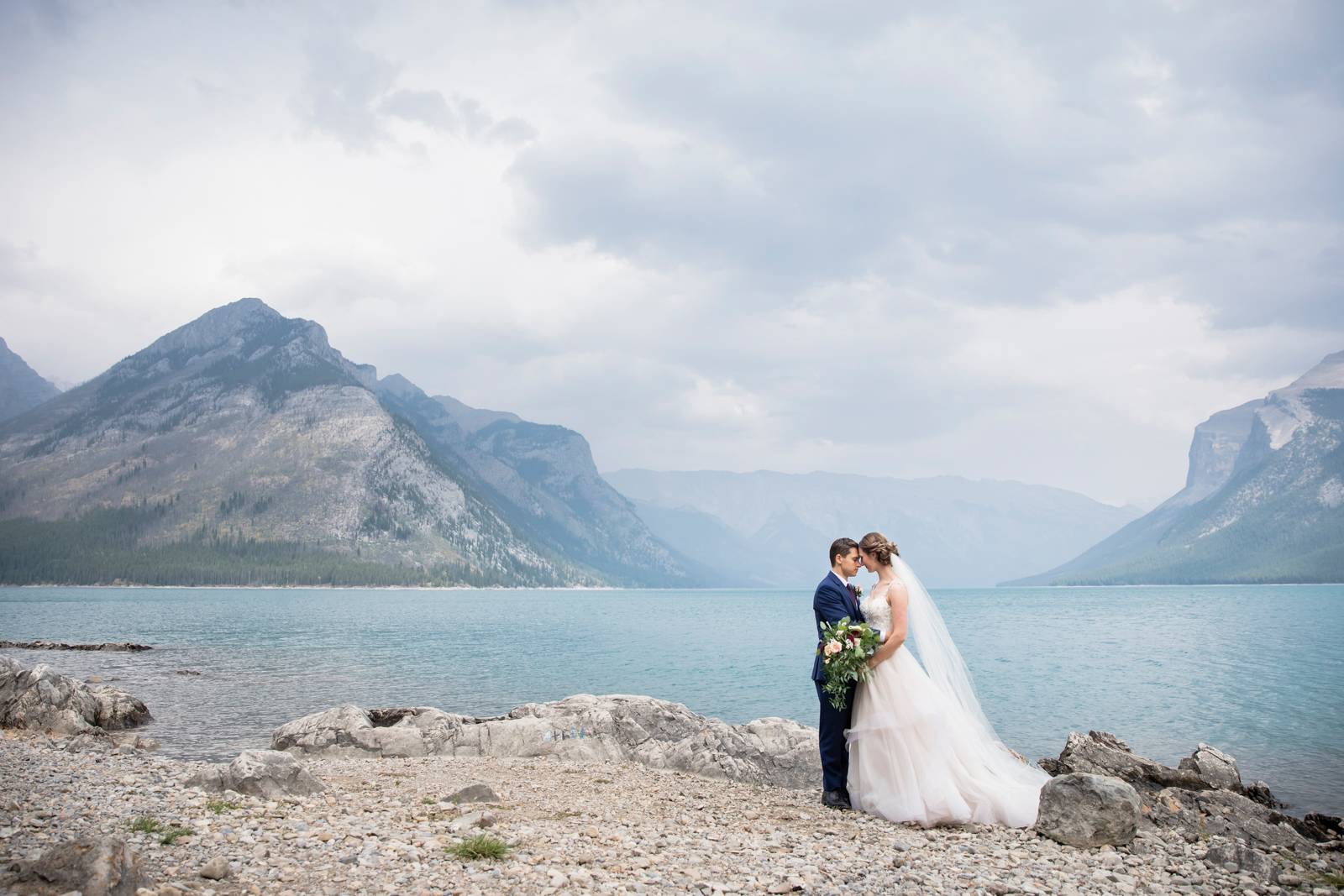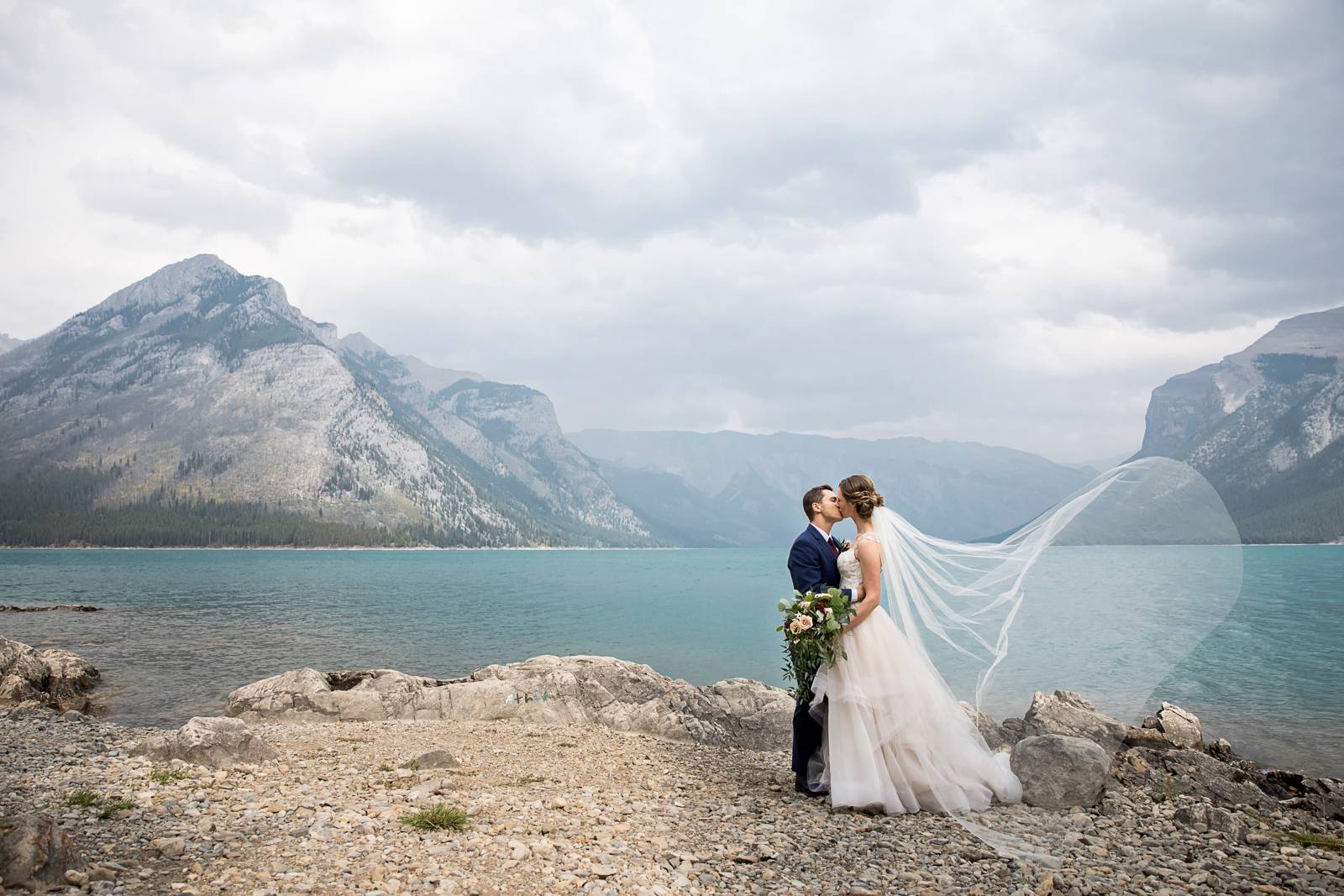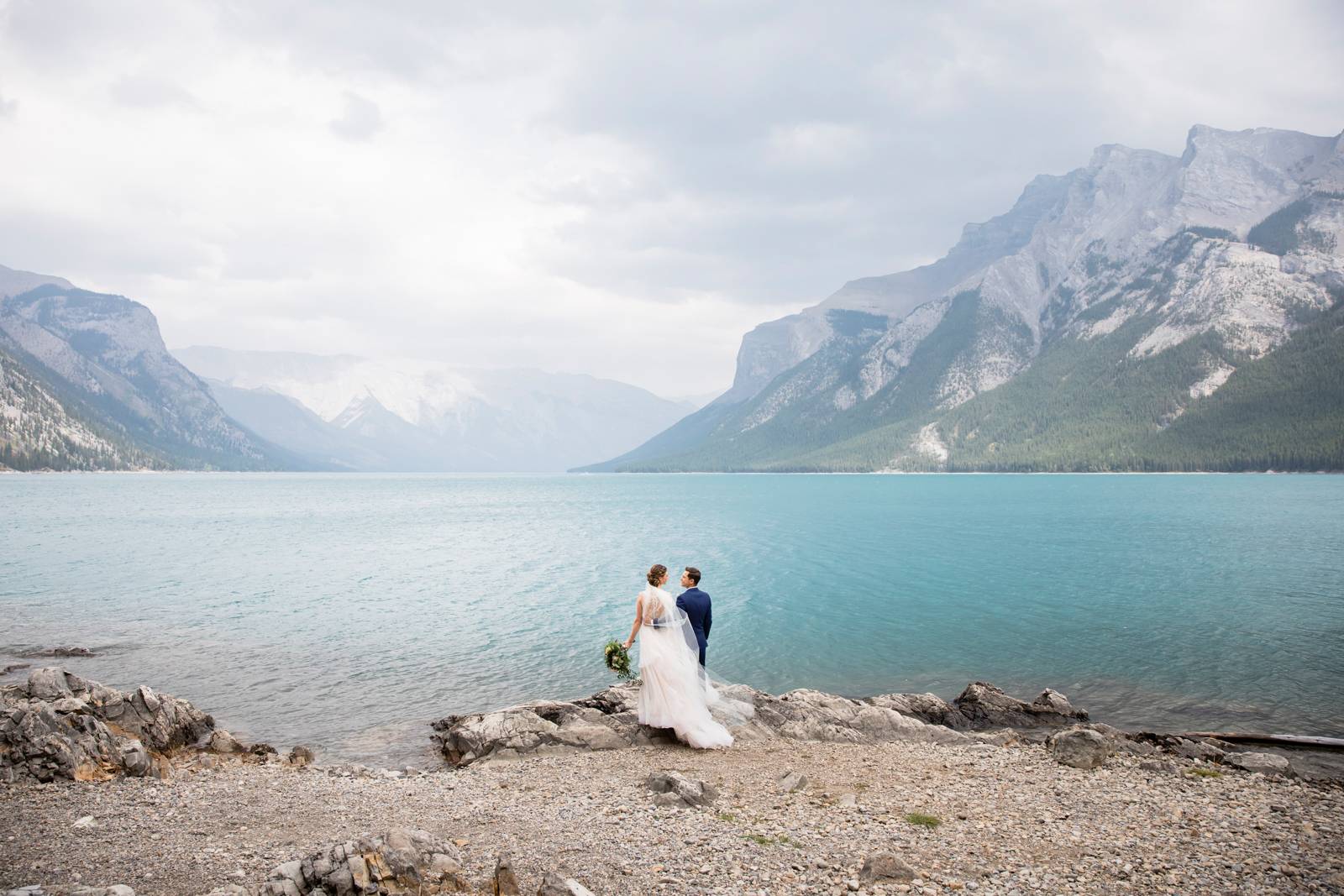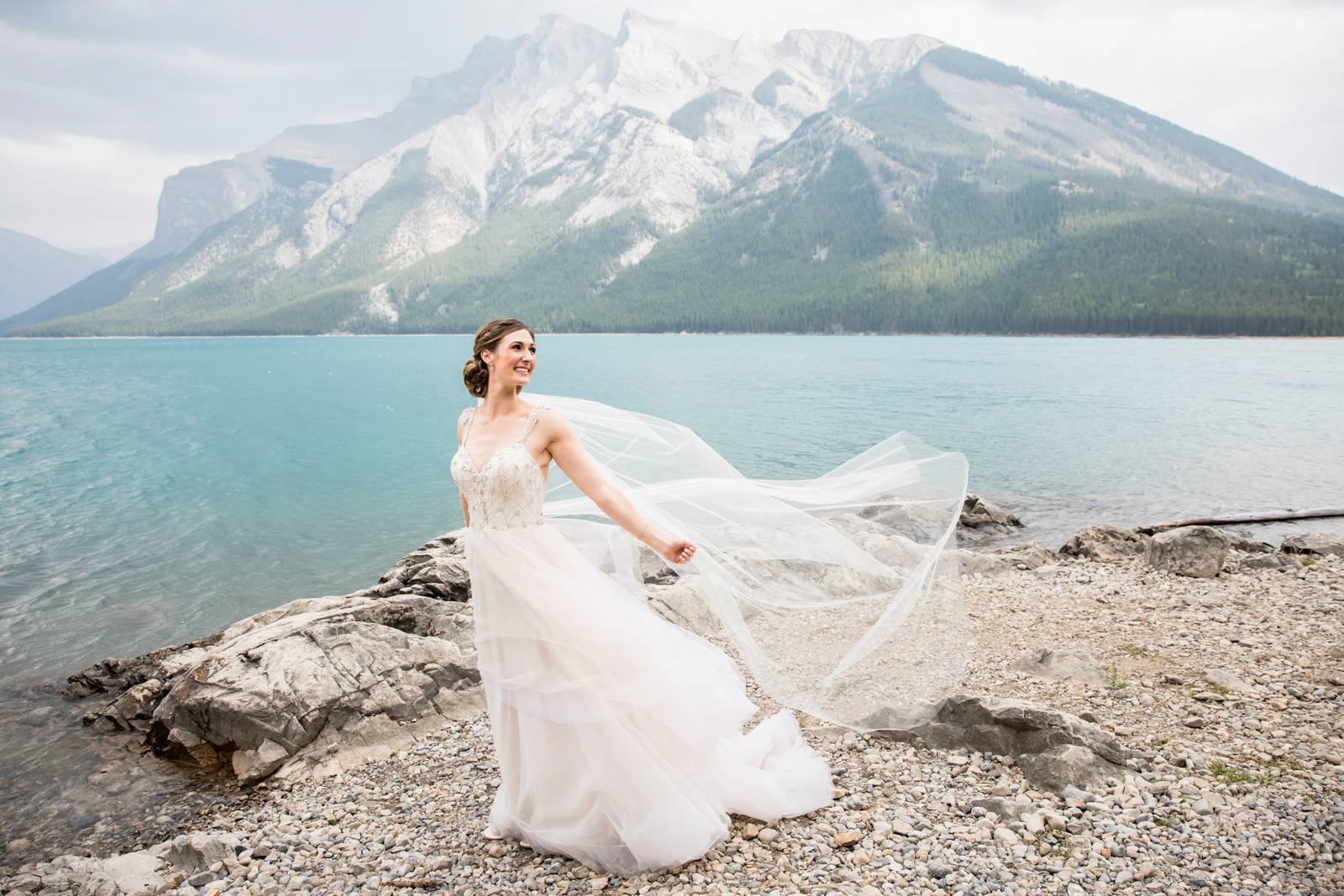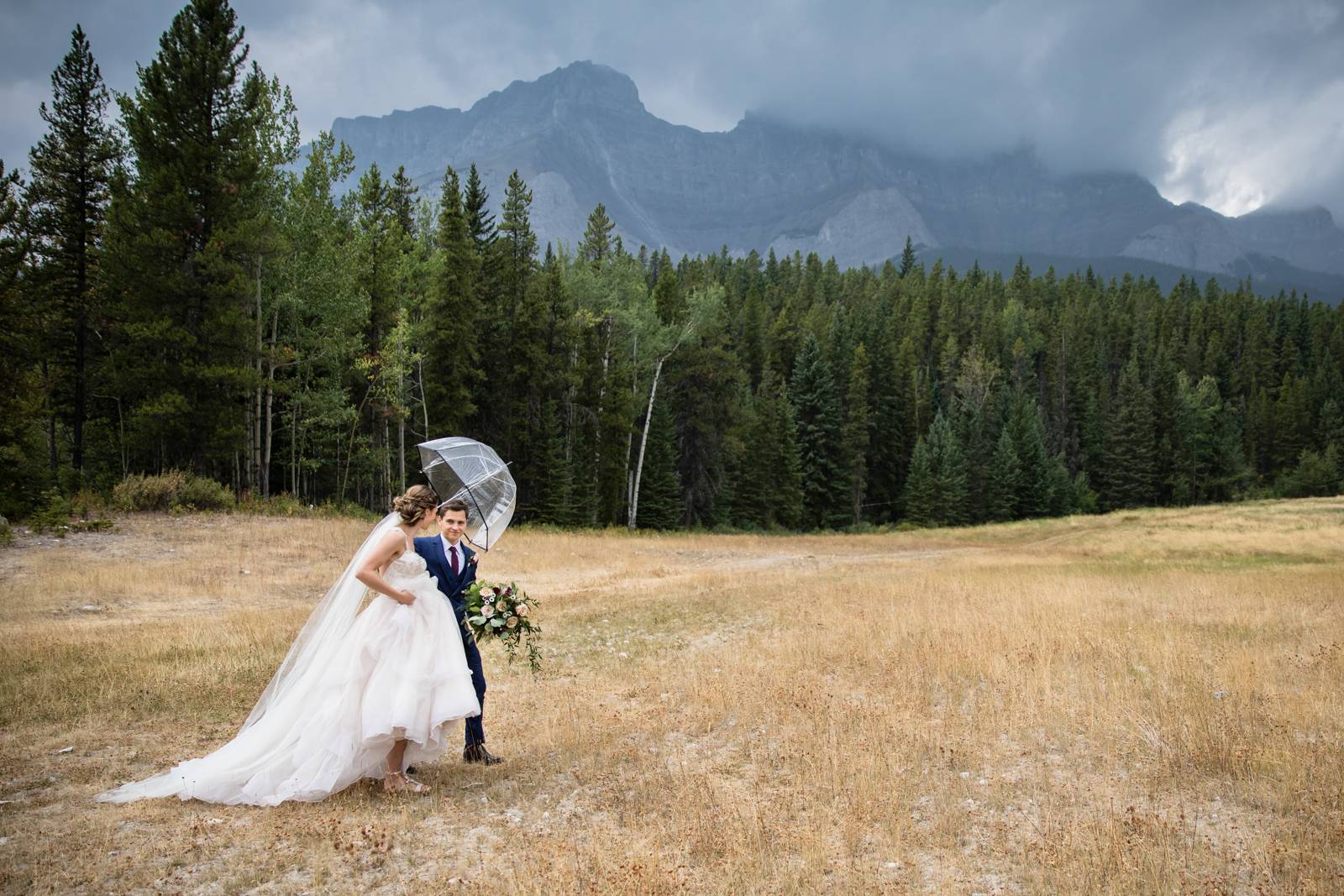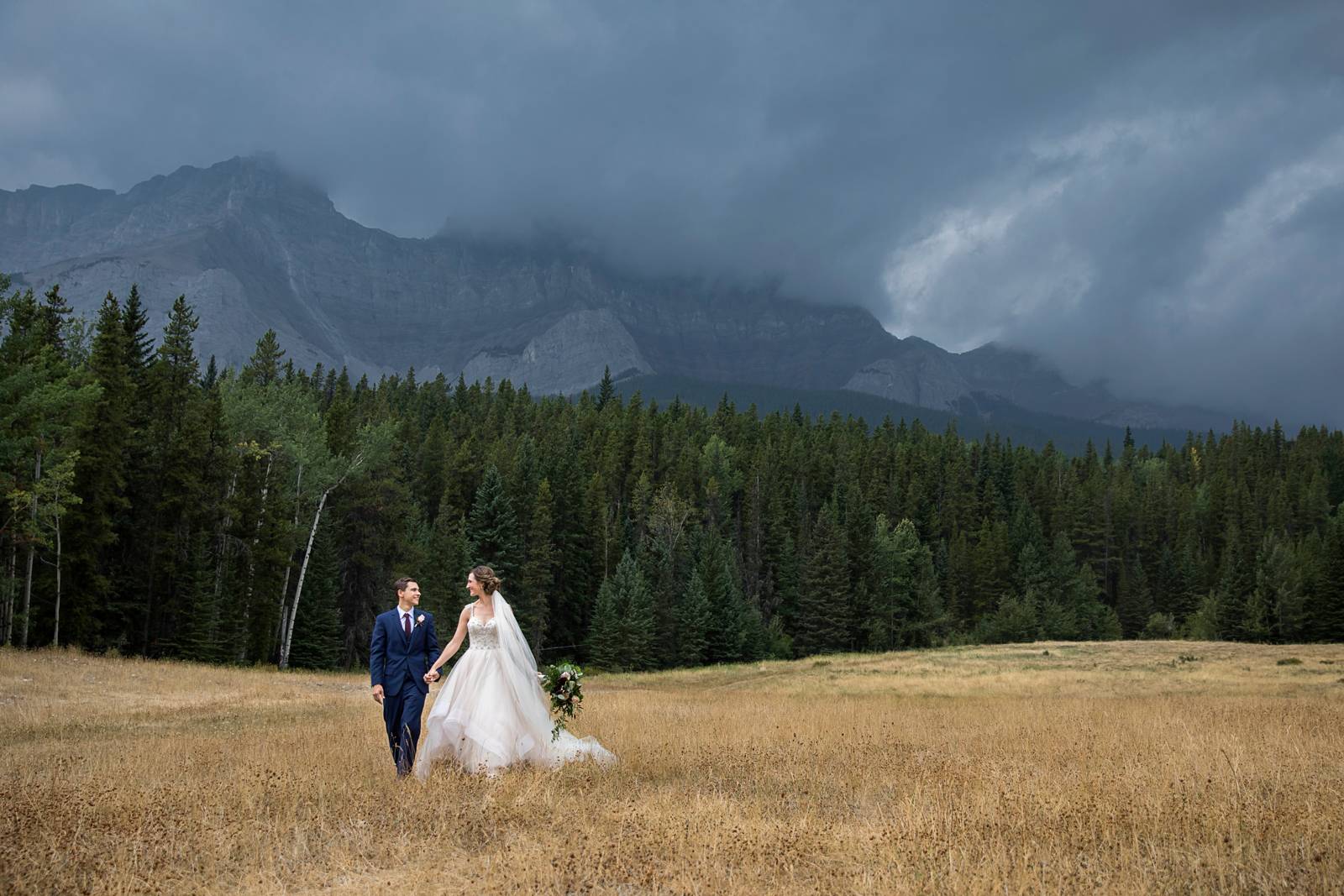 Towards the end of the photo session the grey stormy clouds rolled in and created dramatic backgrounds for these photos! I love stormy days in the mountains because the clouds are always so interesting to photograph! If it rains on your wedding day, don't worry about it we can still create beautiful photos! As a Banff Wedding Photographer, I'm used to work in any type of weather and will make sure you get the wedding photos you deserve no matter what!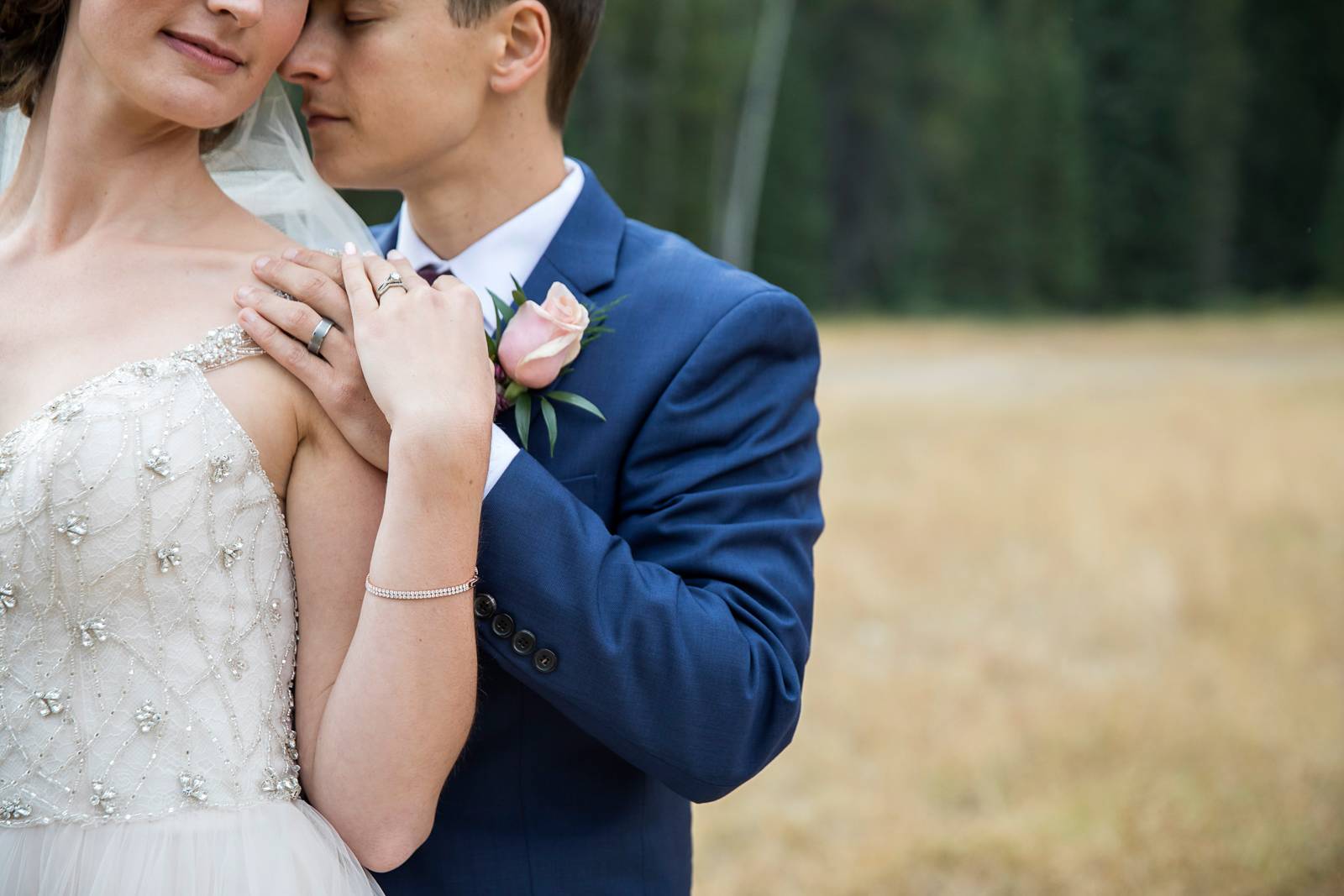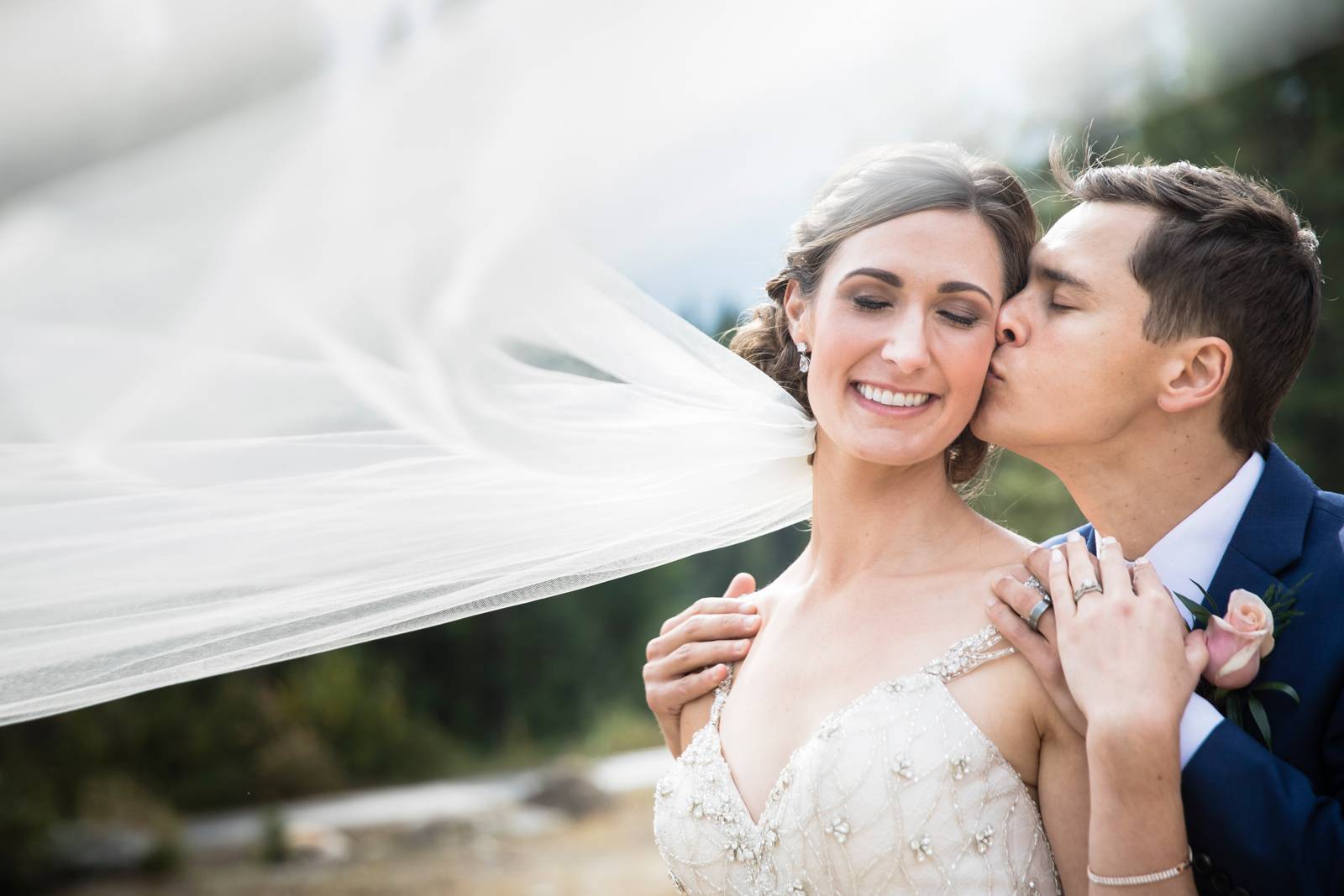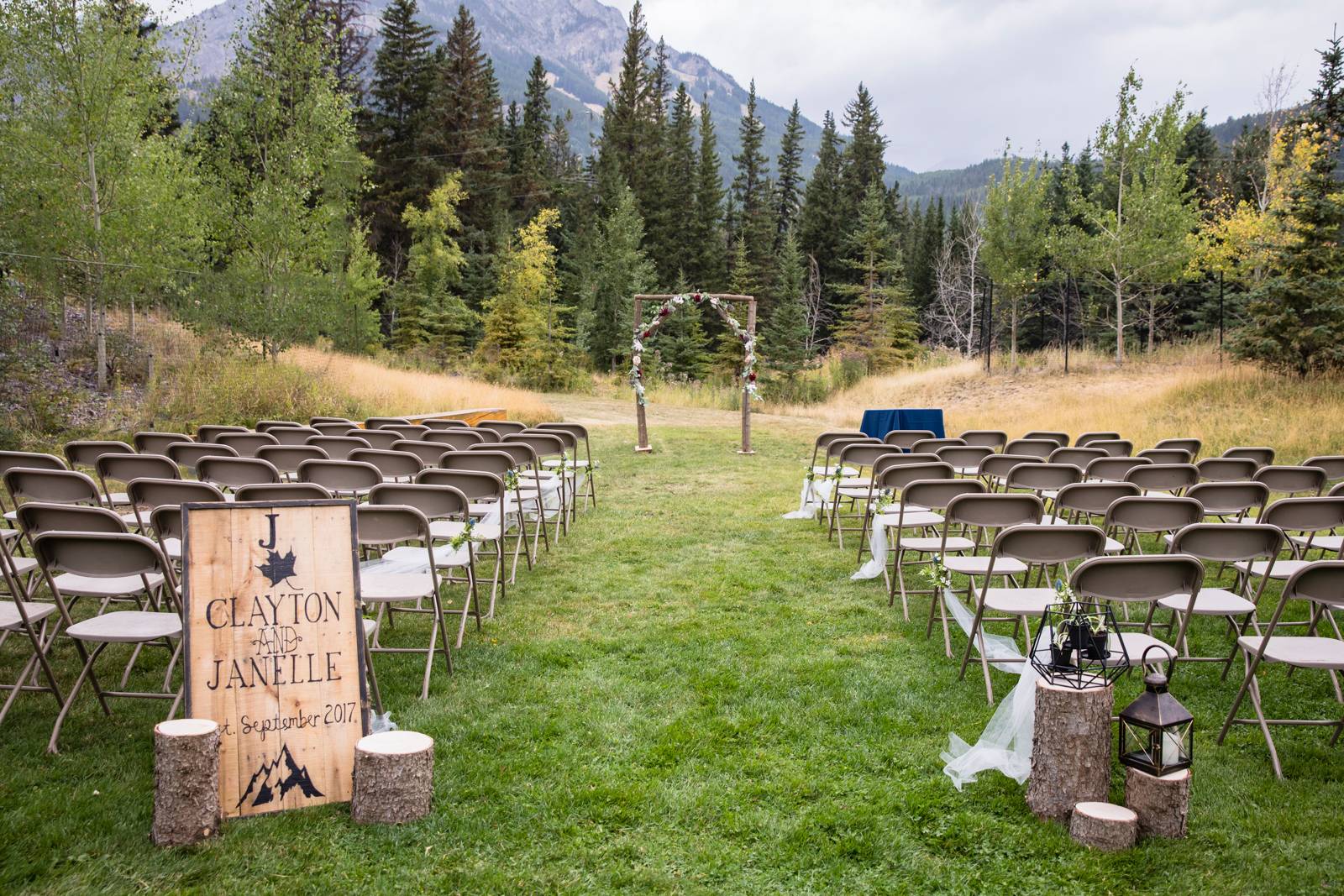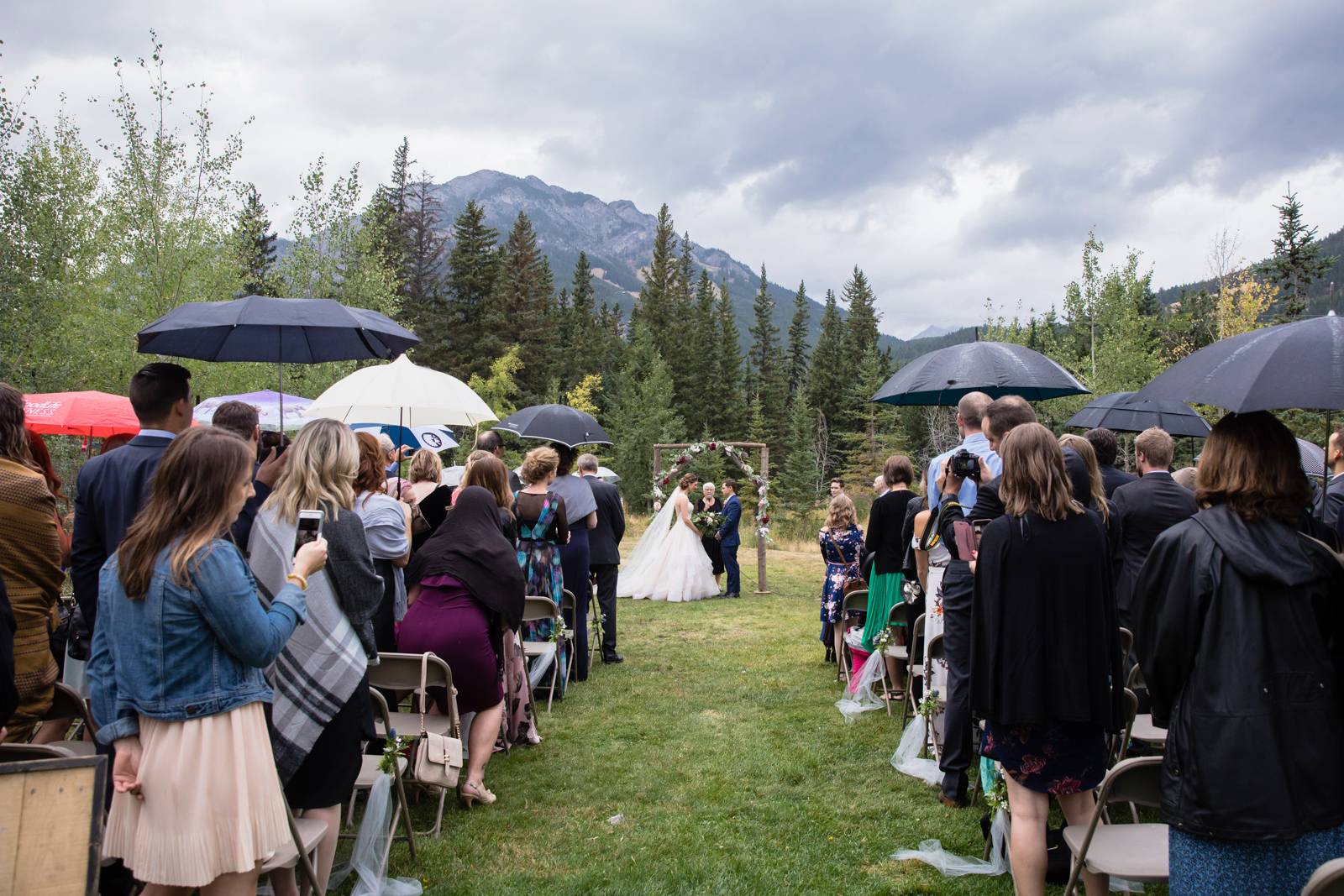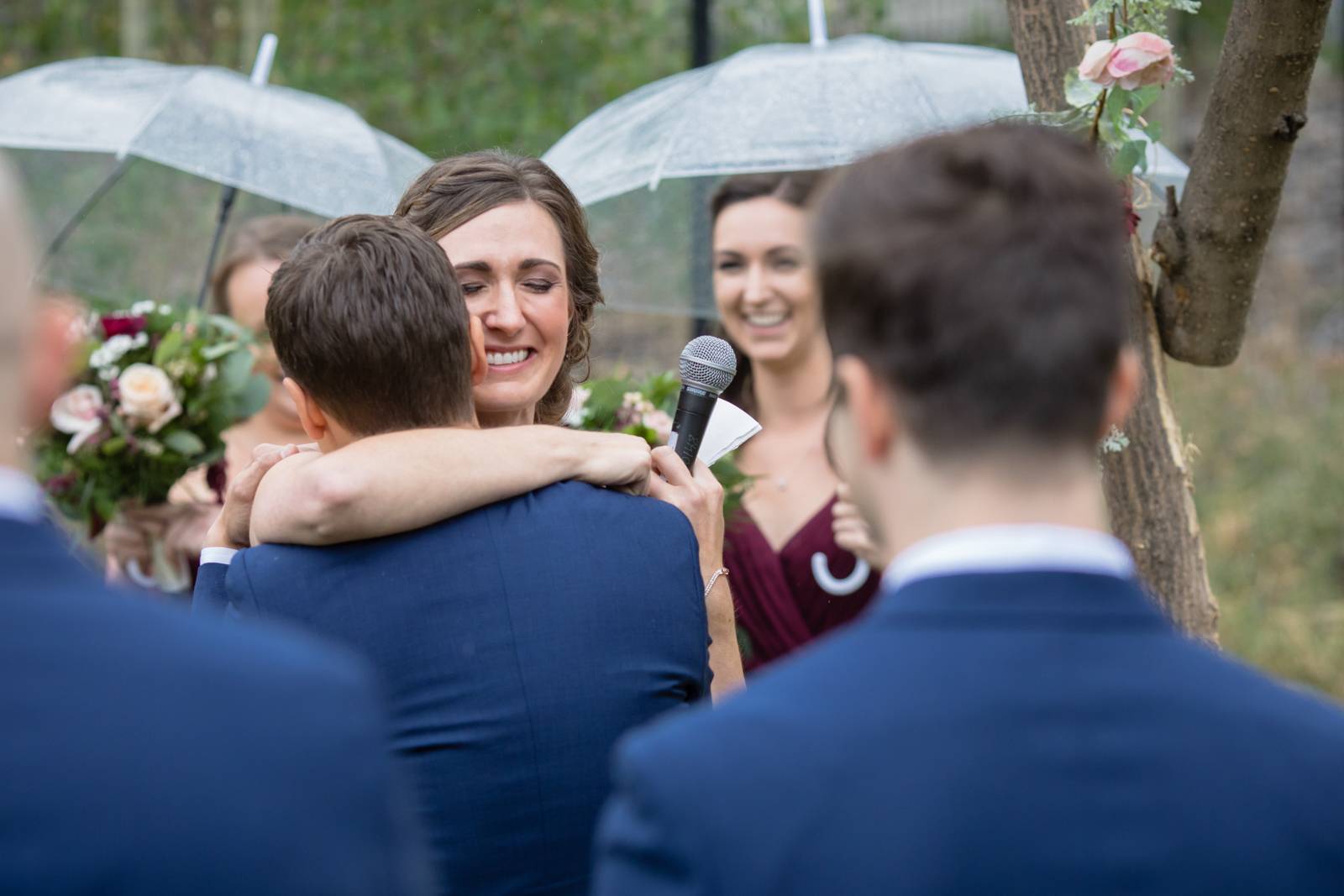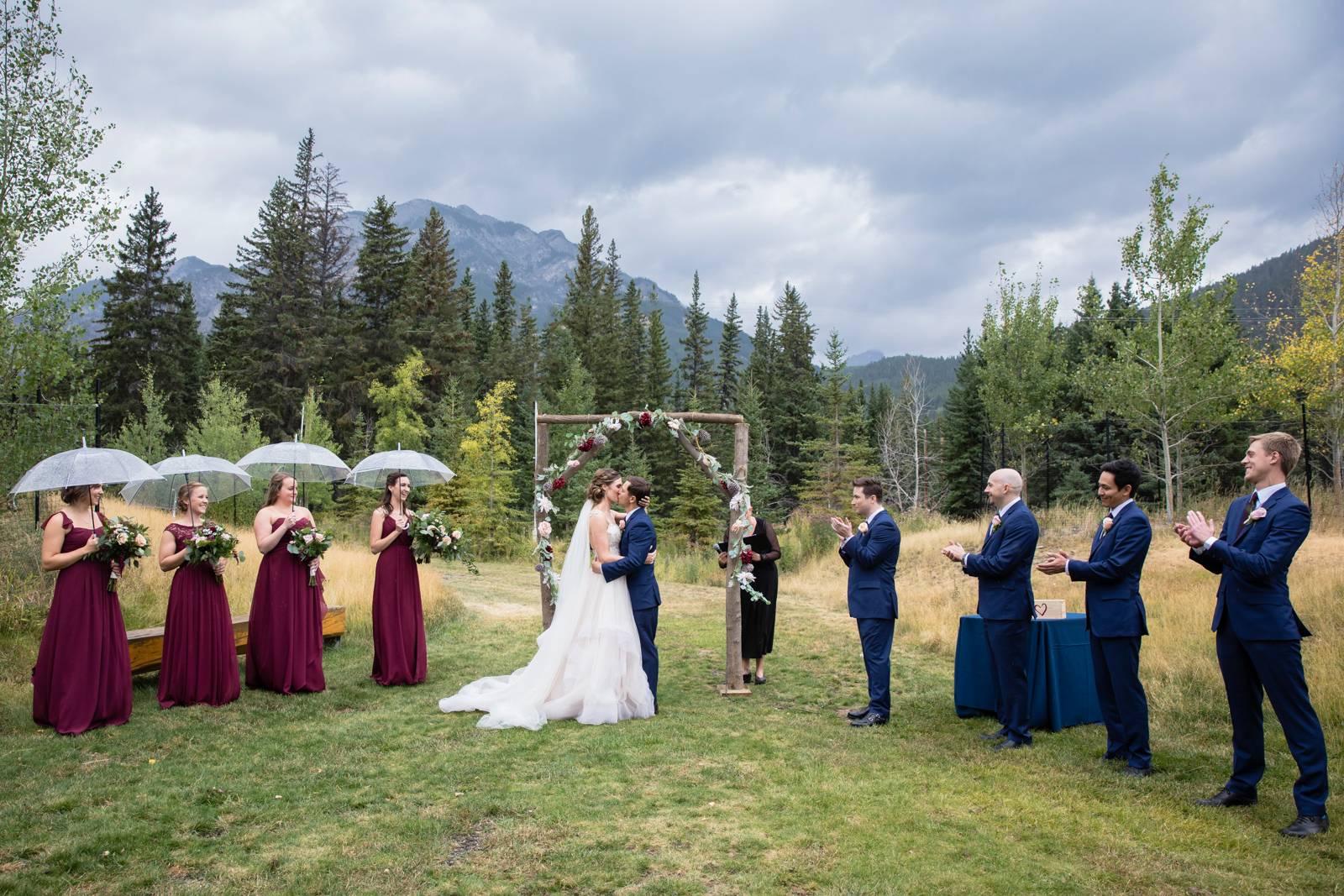 The Fenlands in Banff is a great location for a rustic mountain mountain! The views are amazing and the outdoor ceremony location is beautiful! If you are looking for a Banff Wedding Photographer for your mountain wedding, please contact me for more informations on my packages, I would love to capture every moment of your day!