I met Tracy and Phuong a few years ago for their engagement session at Moraine Lake. Their engagement session took place on a cold September day where it rain and snowed! That engagement session is still one of my favourite session and you can find some of their photos here, Banff Engagement Photographer.
I was so happy when they contacted me to photograph the bridal session in the Peyto Lake area! We did their session in June and the weather was completely the opposite from the engagement session. We had blue skies and perfect golden hour light at the end of the shoot!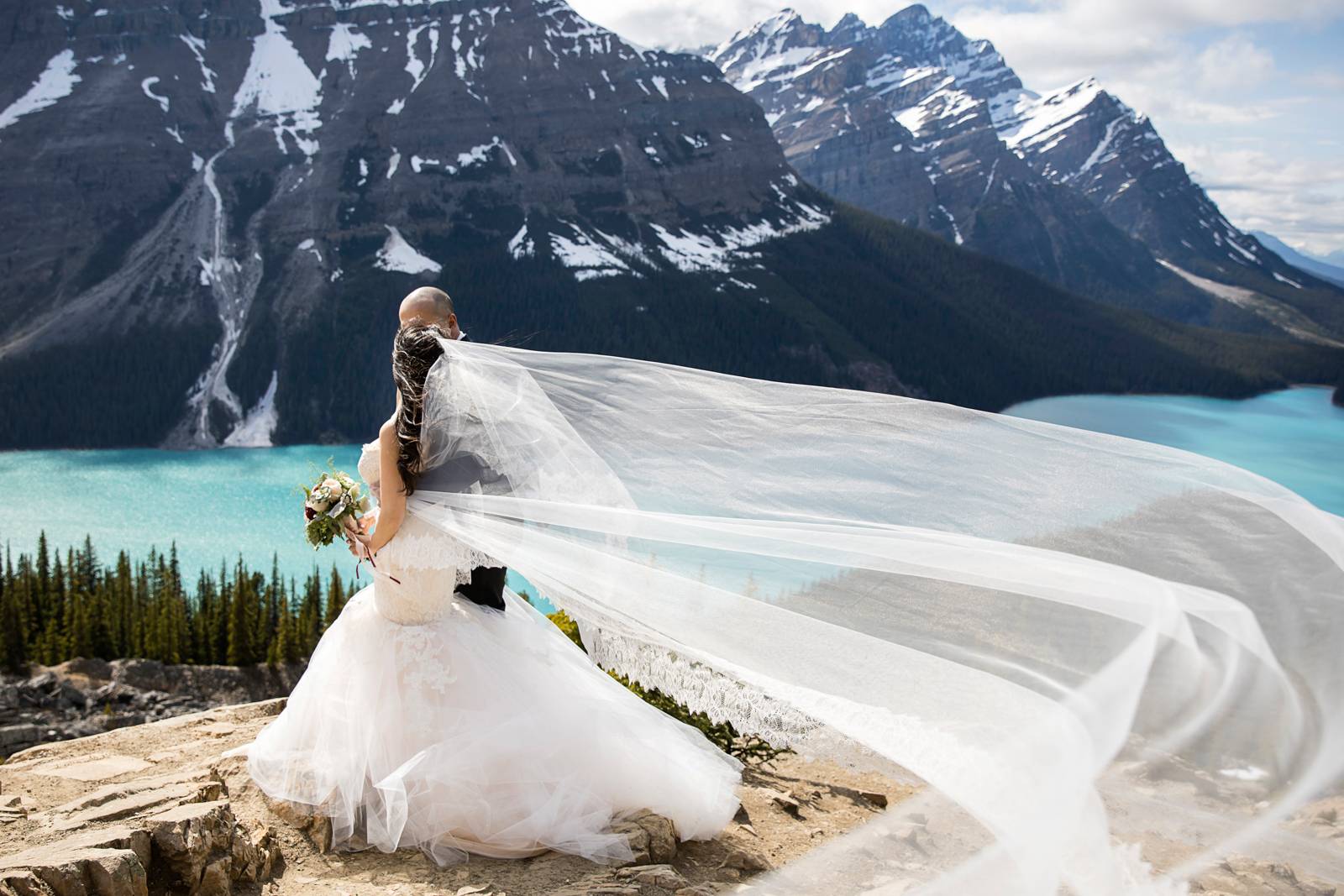 I just loved her blush Hayley Paige dress, it was so romantic!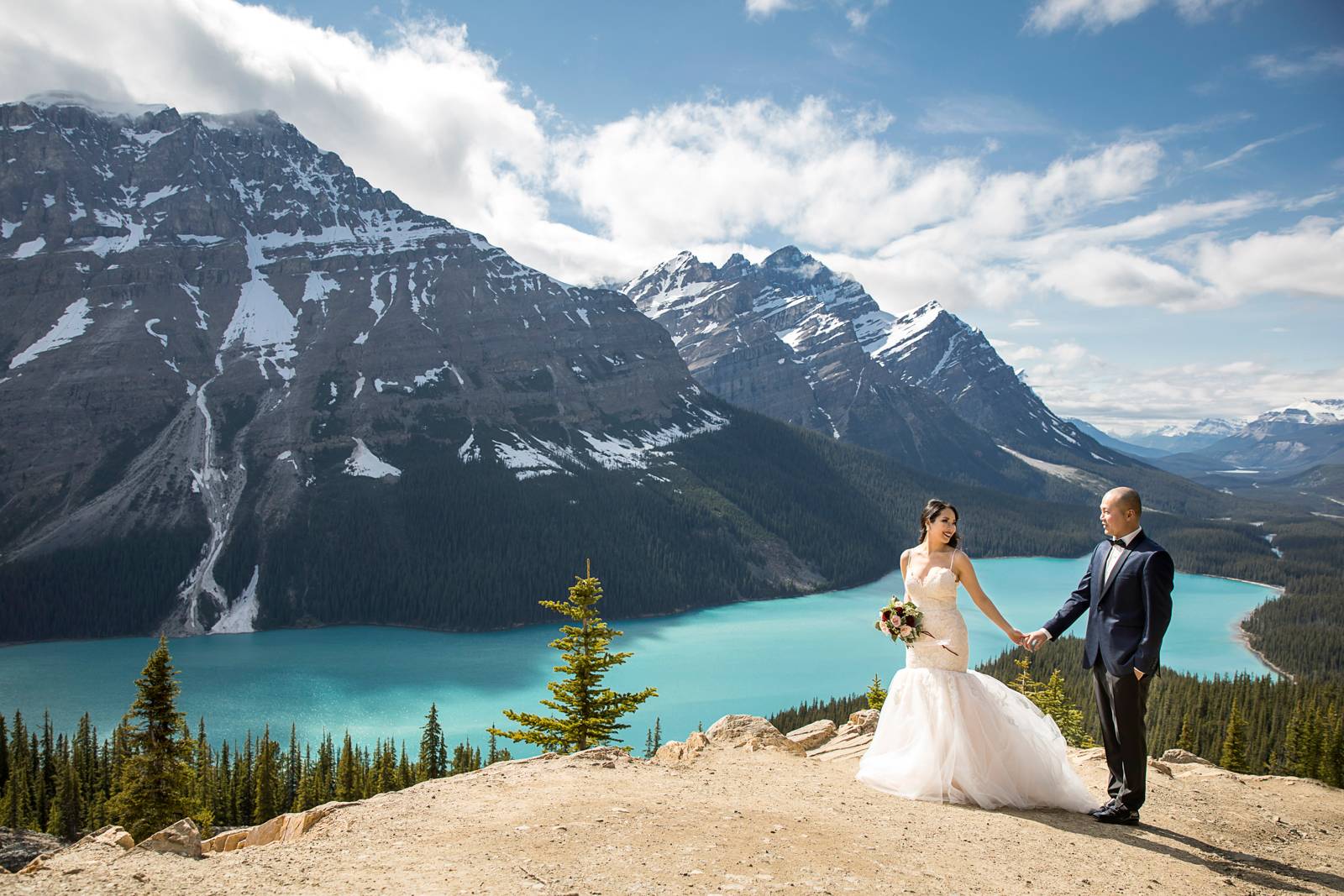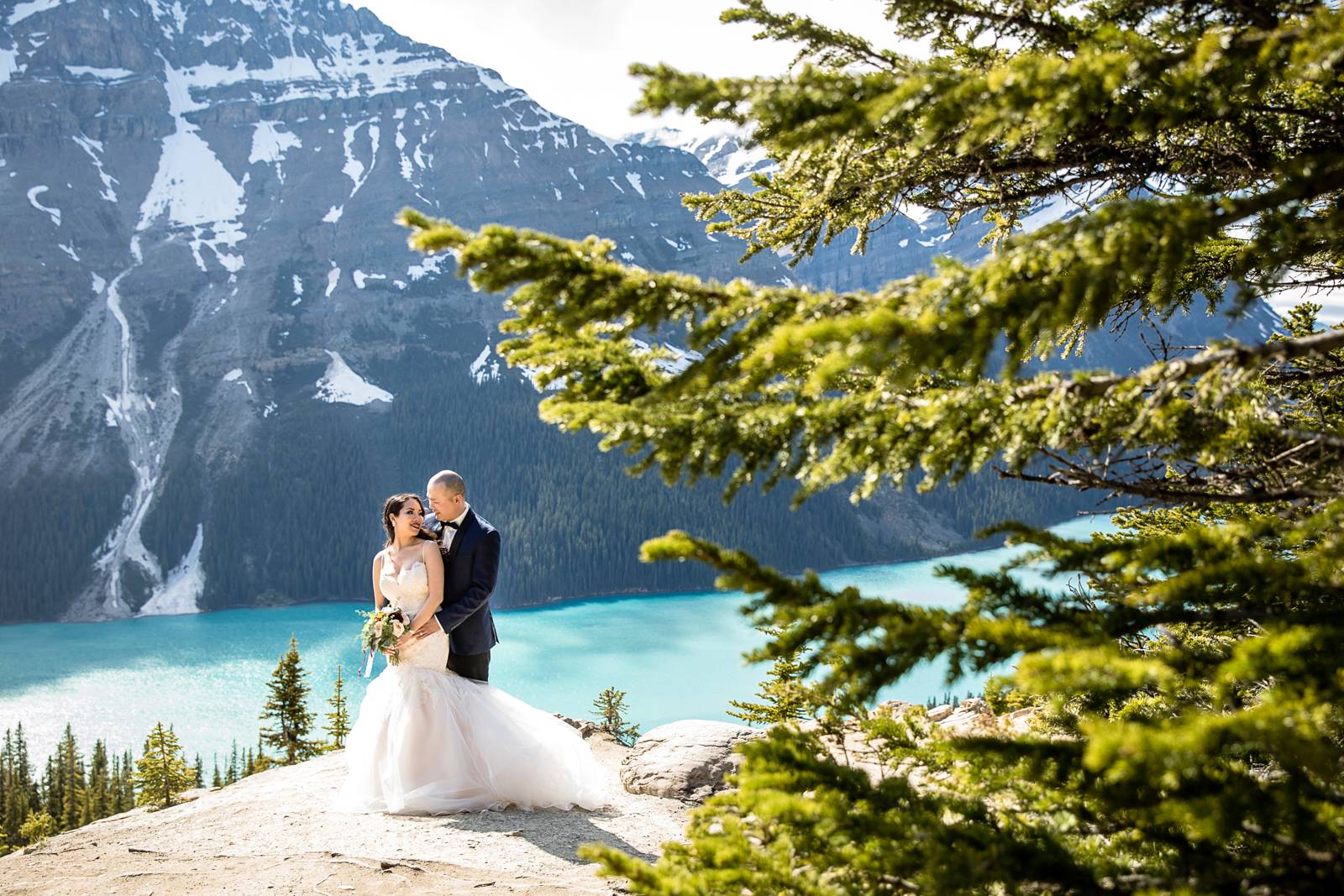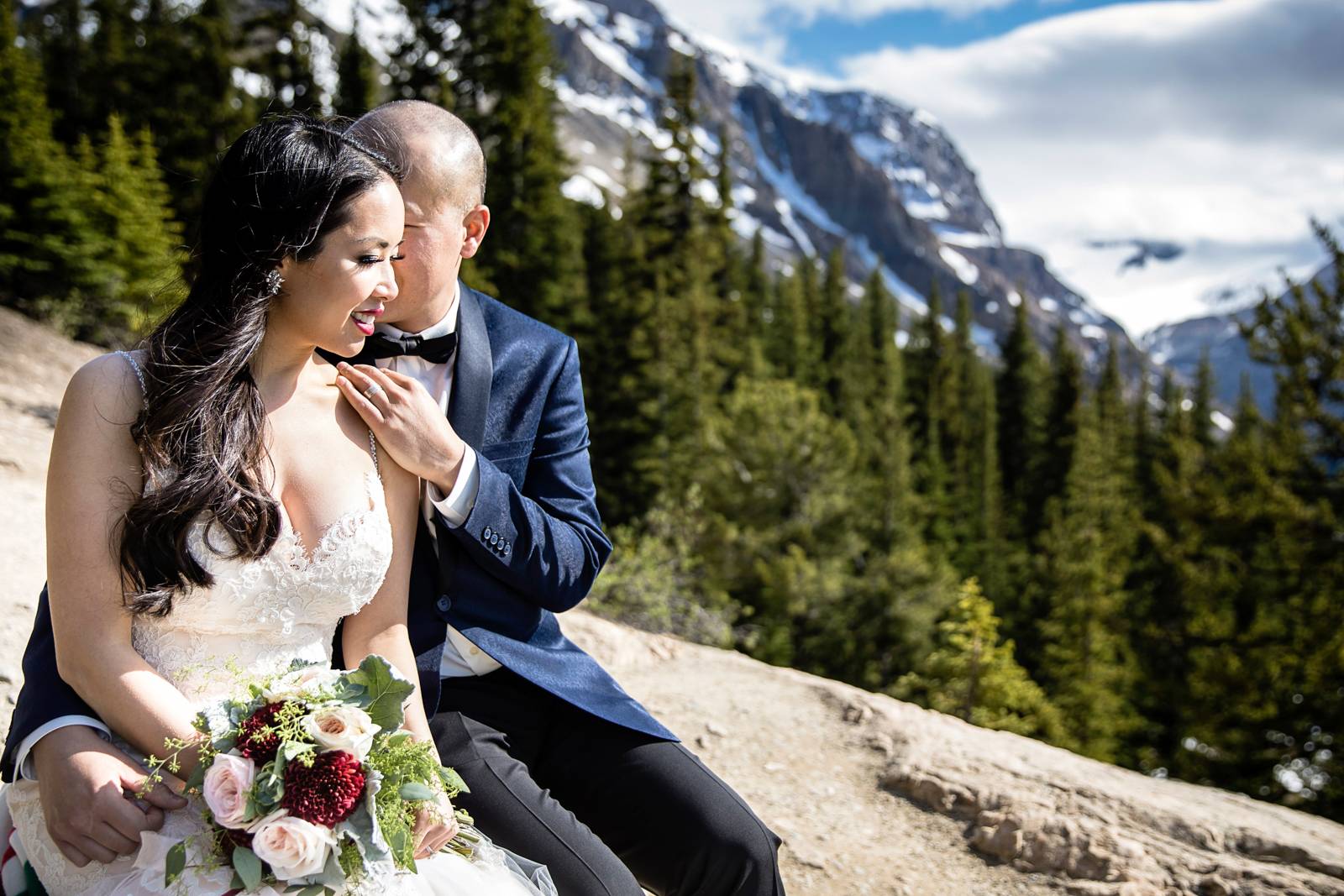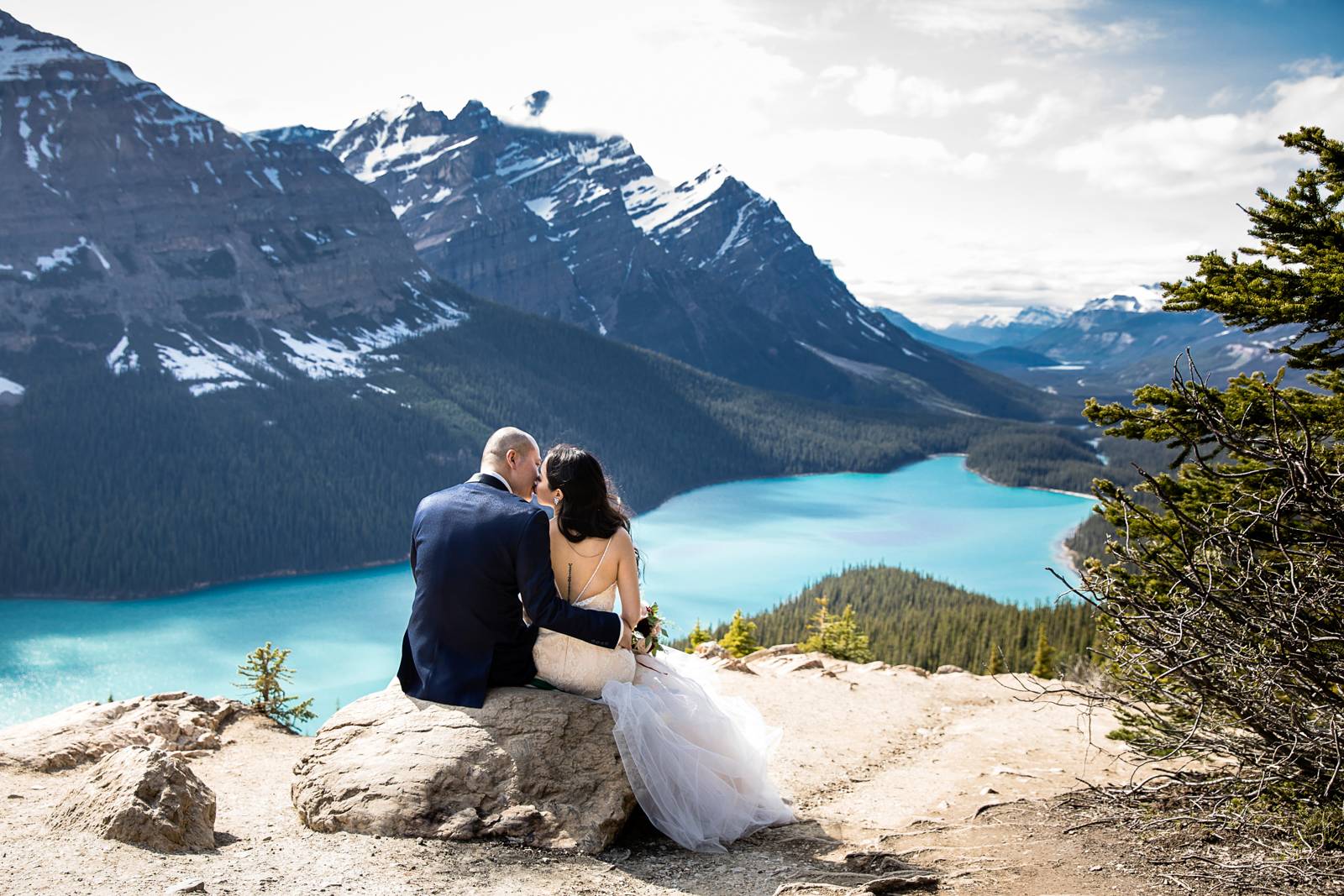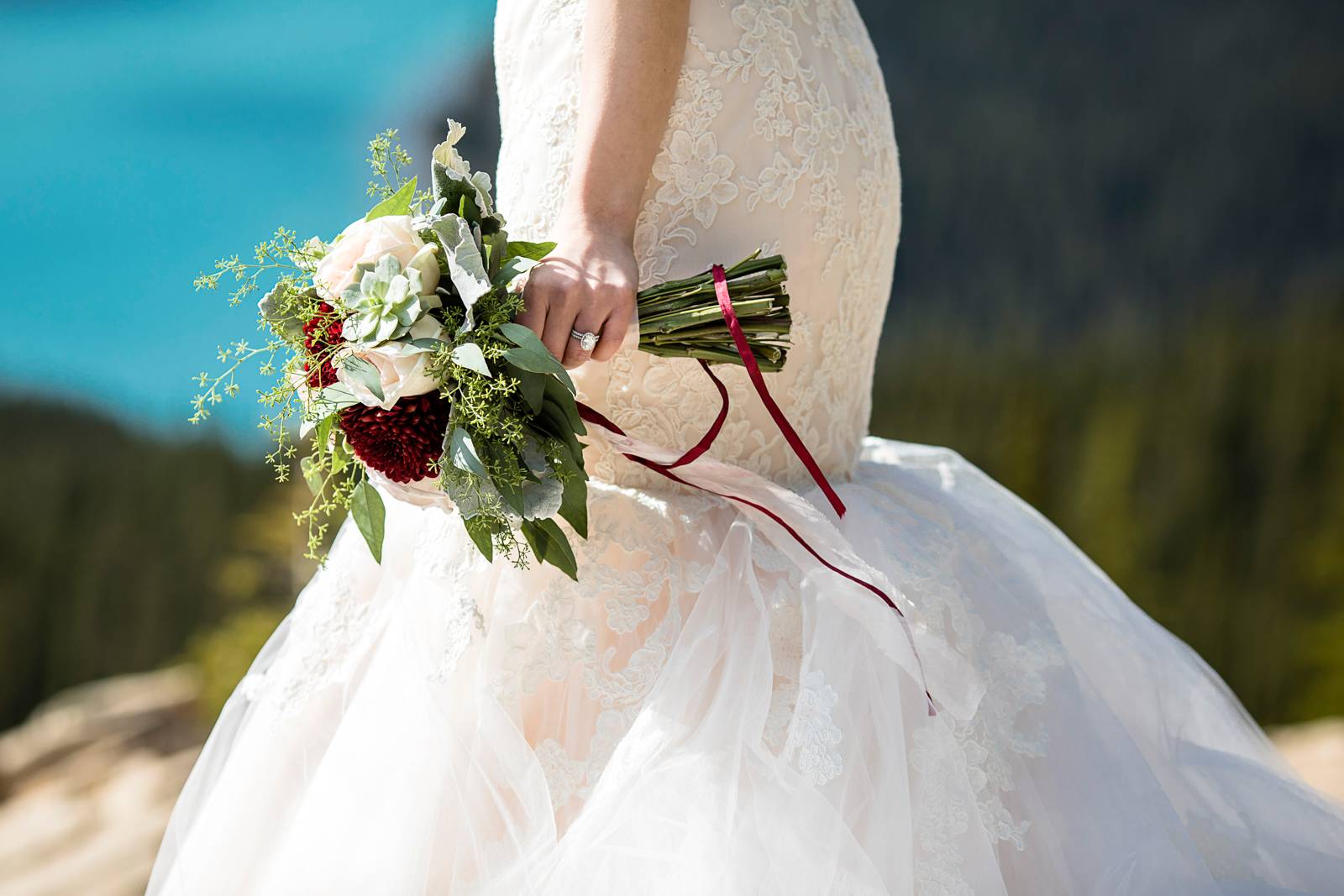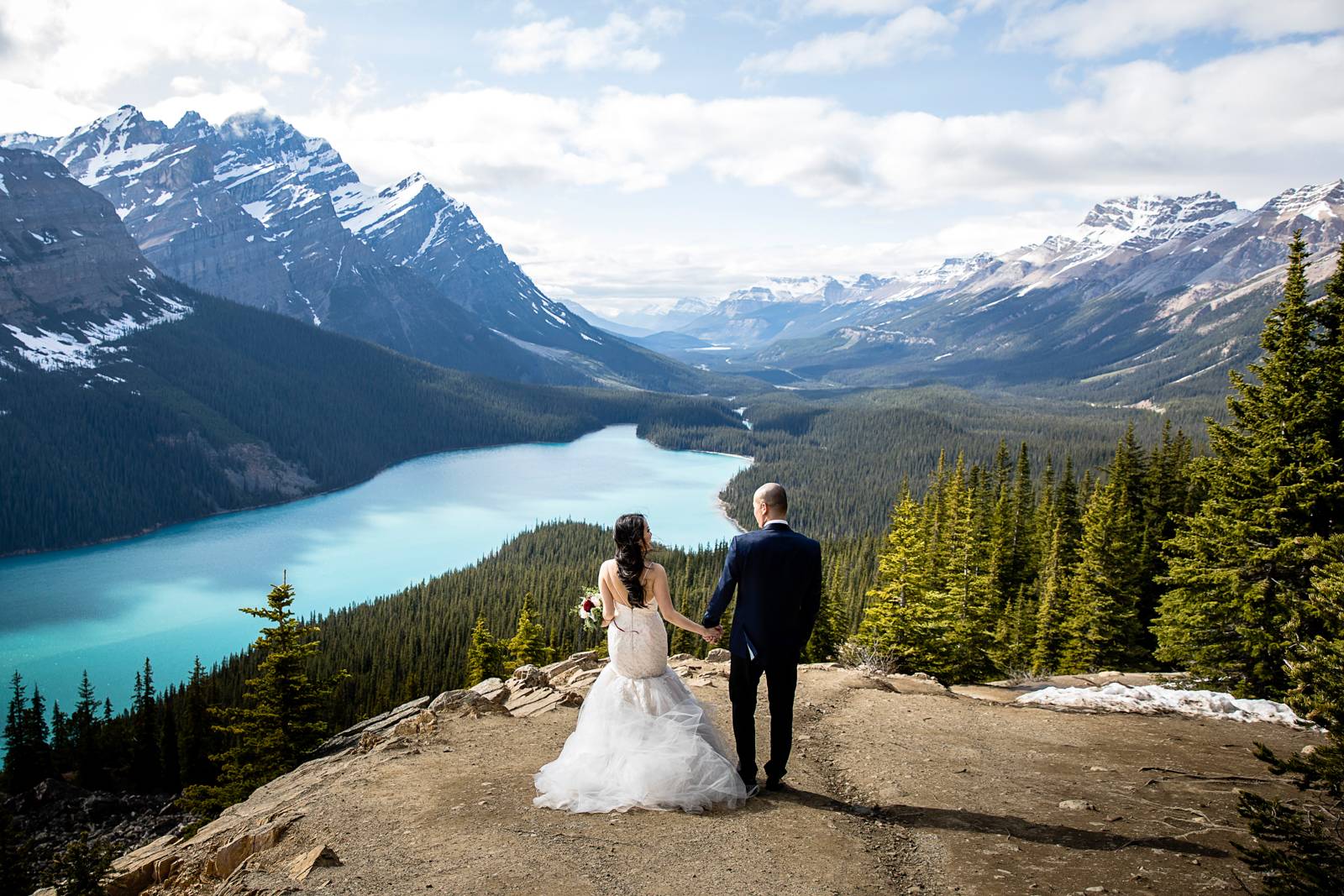 If you are interested in a mountain elopement in a unique location, Peyto Lake would be a great location to consider! It is not as busy as Moraine Lake or Lake Louise and to be honest, it's one of my favourite views in the Rocky Mountains because the viewpoint is easily accessible and you get a breathtaking view of the lake! I would love to photograph your Banff Wedding or Banff Elopement at Peyto Lake!