Last February, I got to photograph a beautiful winter wedding at the Norquay Ski Lodge in Banff! The adventurous couple wanted to take the chairlift to get some awesome photos and it was definitely worth it! We lucked out with the weather and the views were breathaking!
This sweet couple came all the way from Toronto to share their vows. They decided to get married in Banff because they got engaged at the Lake Louise shi hill during a snowboarding trip. The mountains have a special meaning for them so they wanted their wedding to be in the mountains too:)
Their wedding colours were white, grey and blue to stay true to the Canadian winter landscape. They kept everything natural and simplistic so the true beauty of the mountains could stand out! Congrats to the both of you!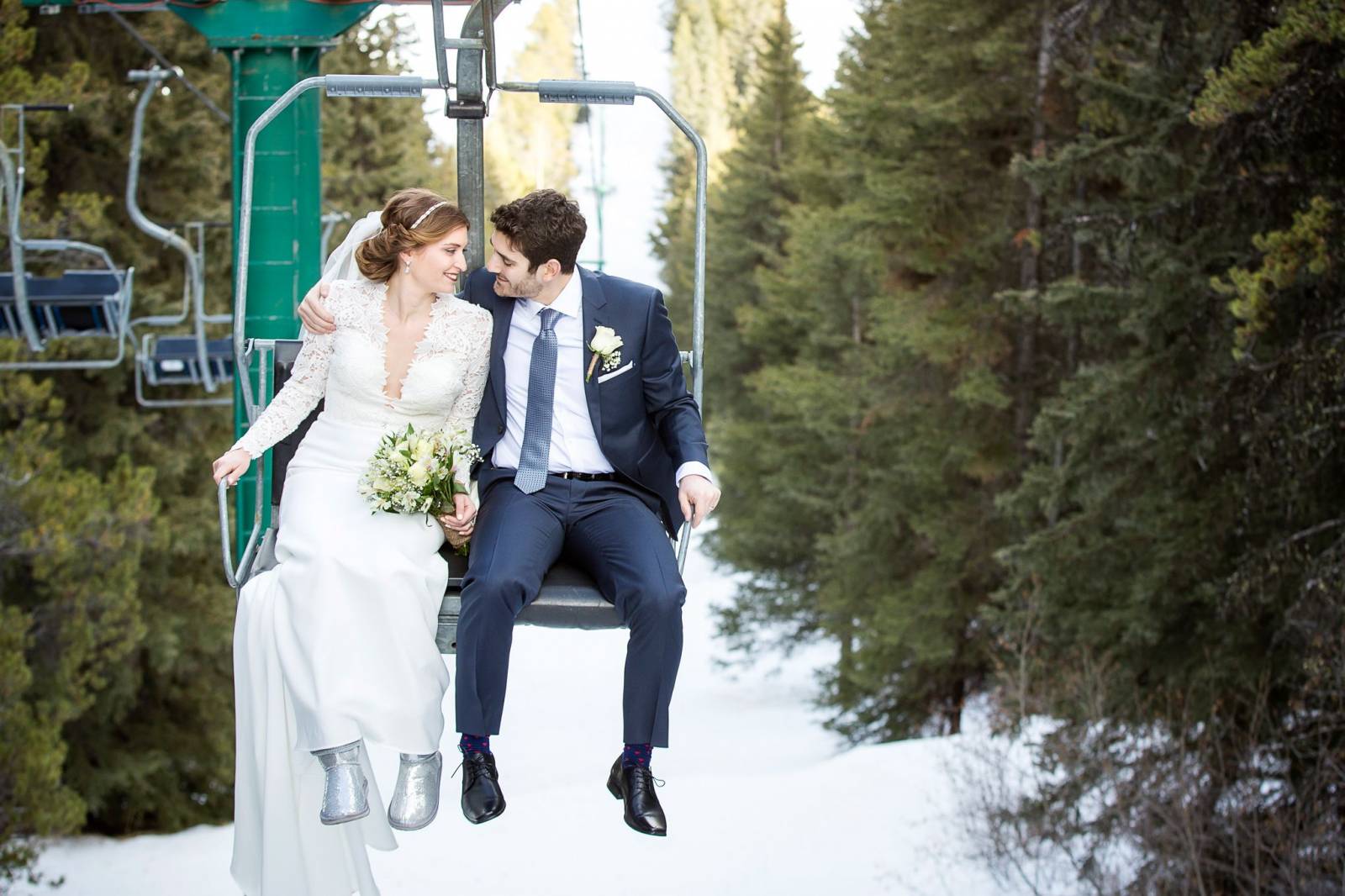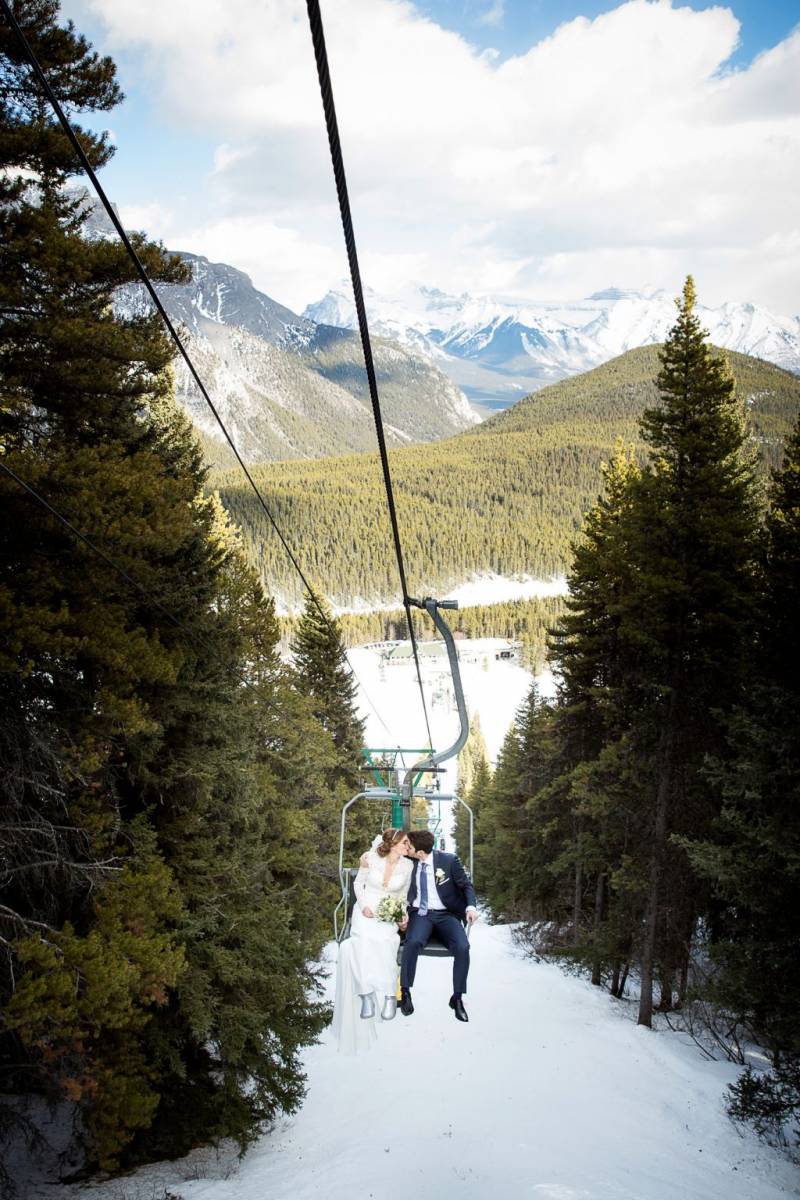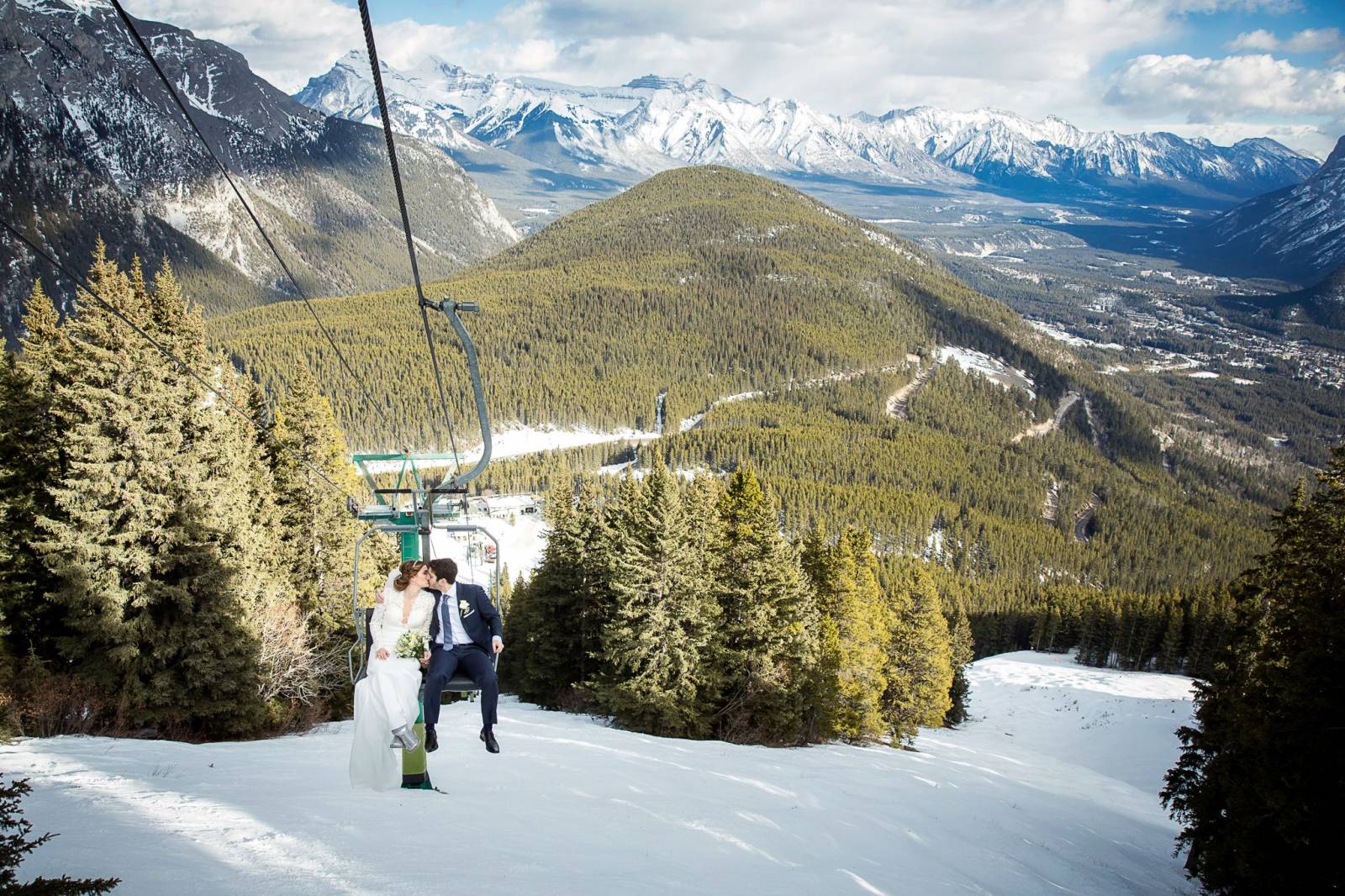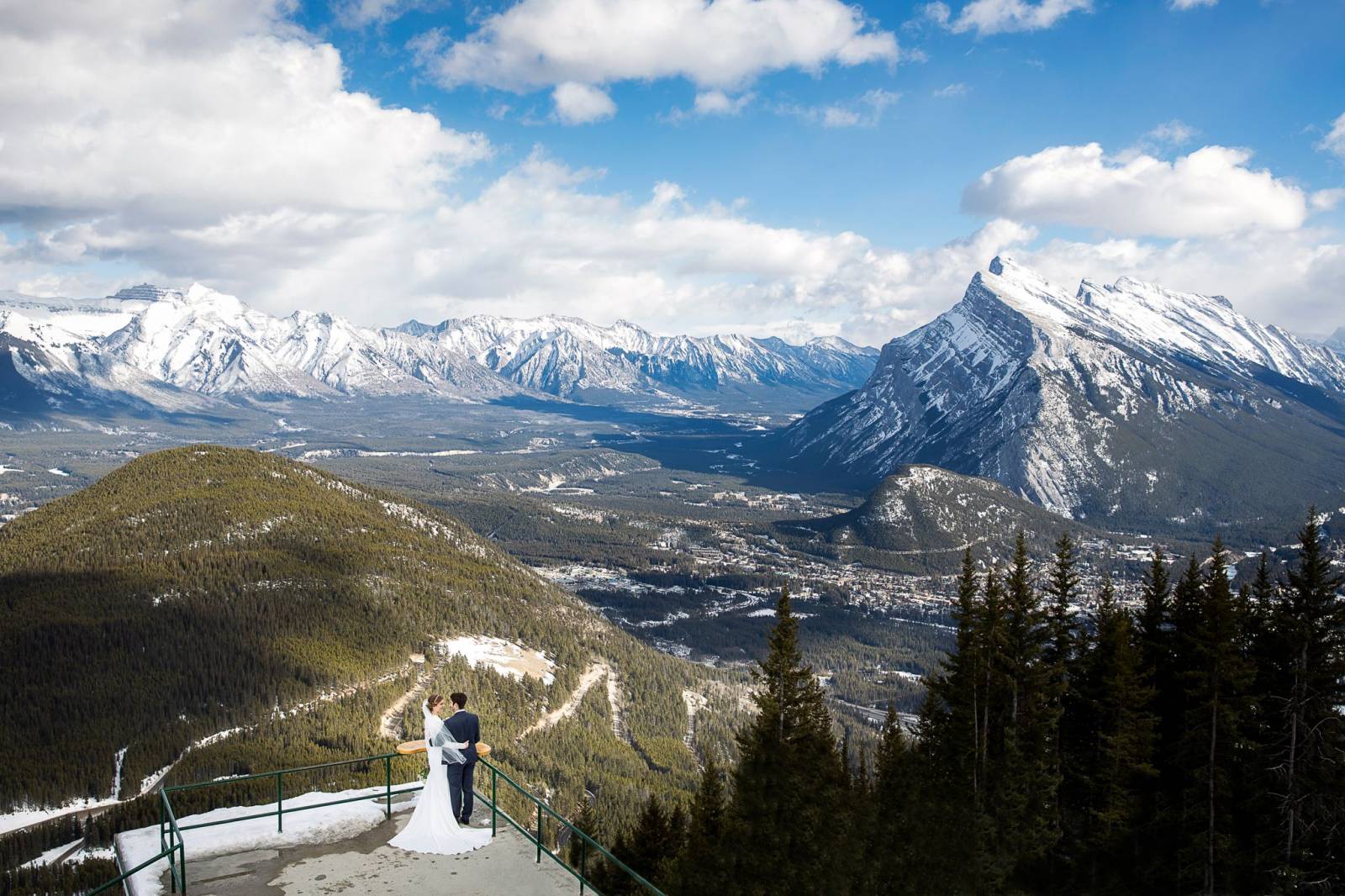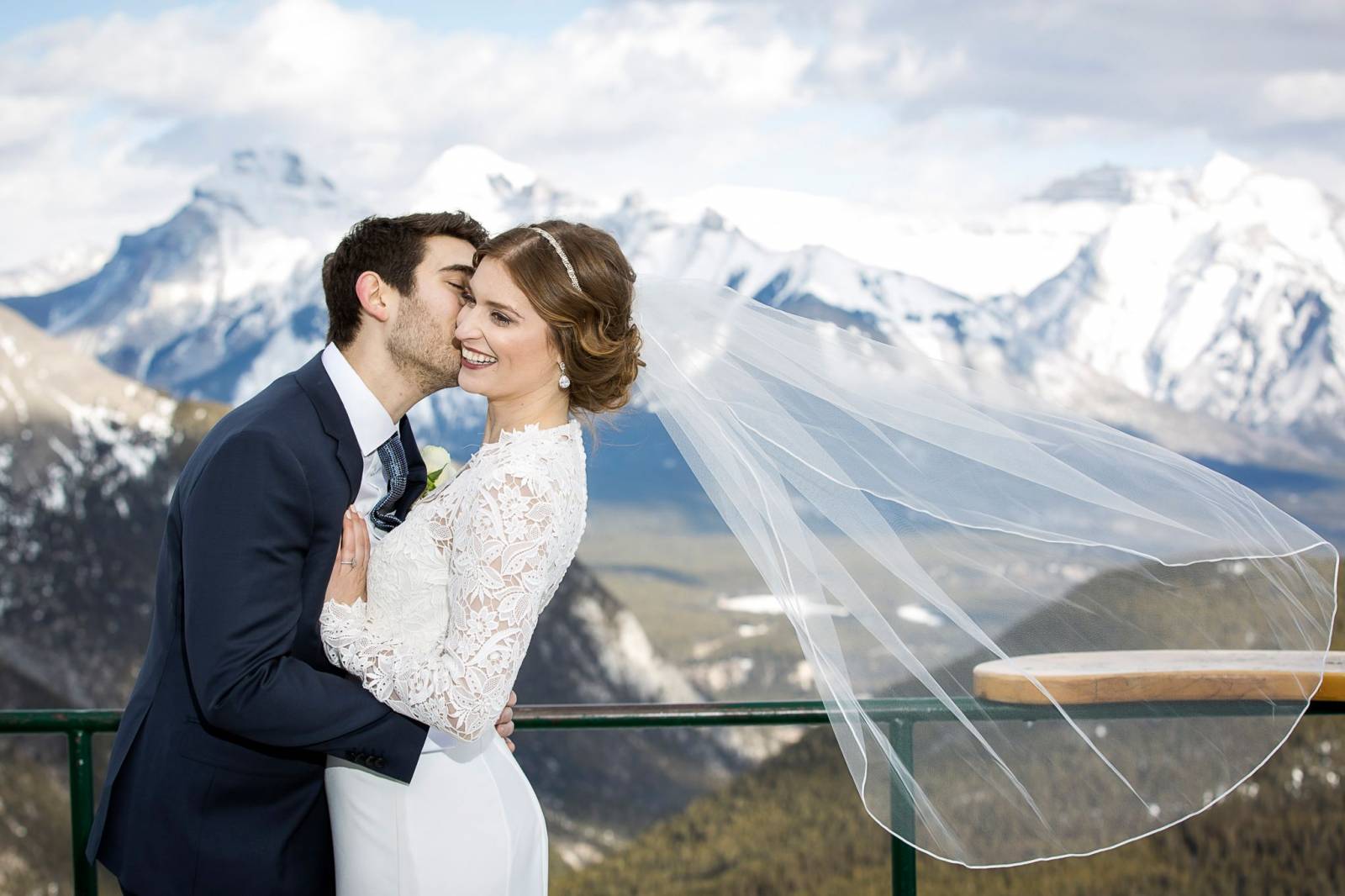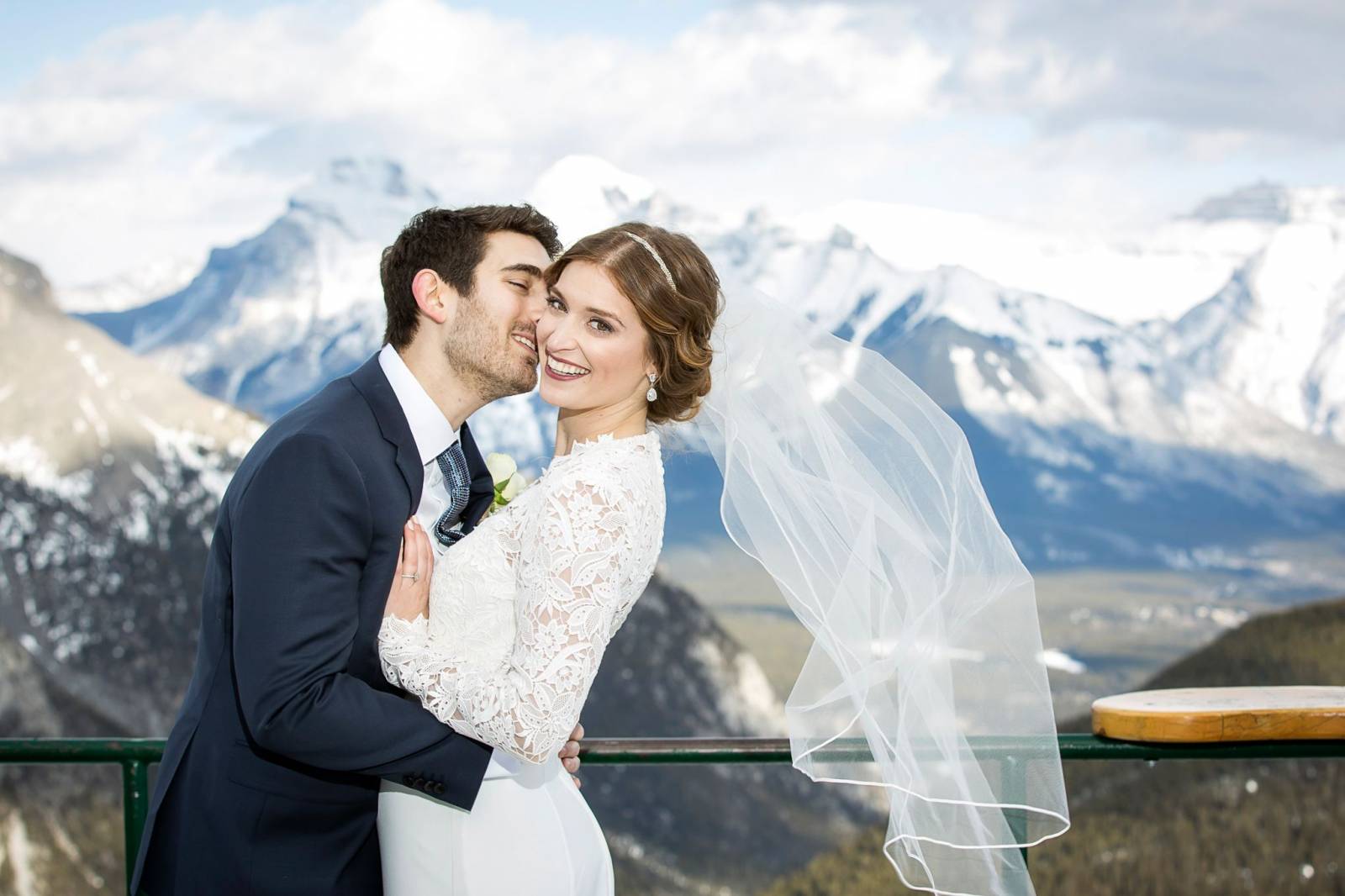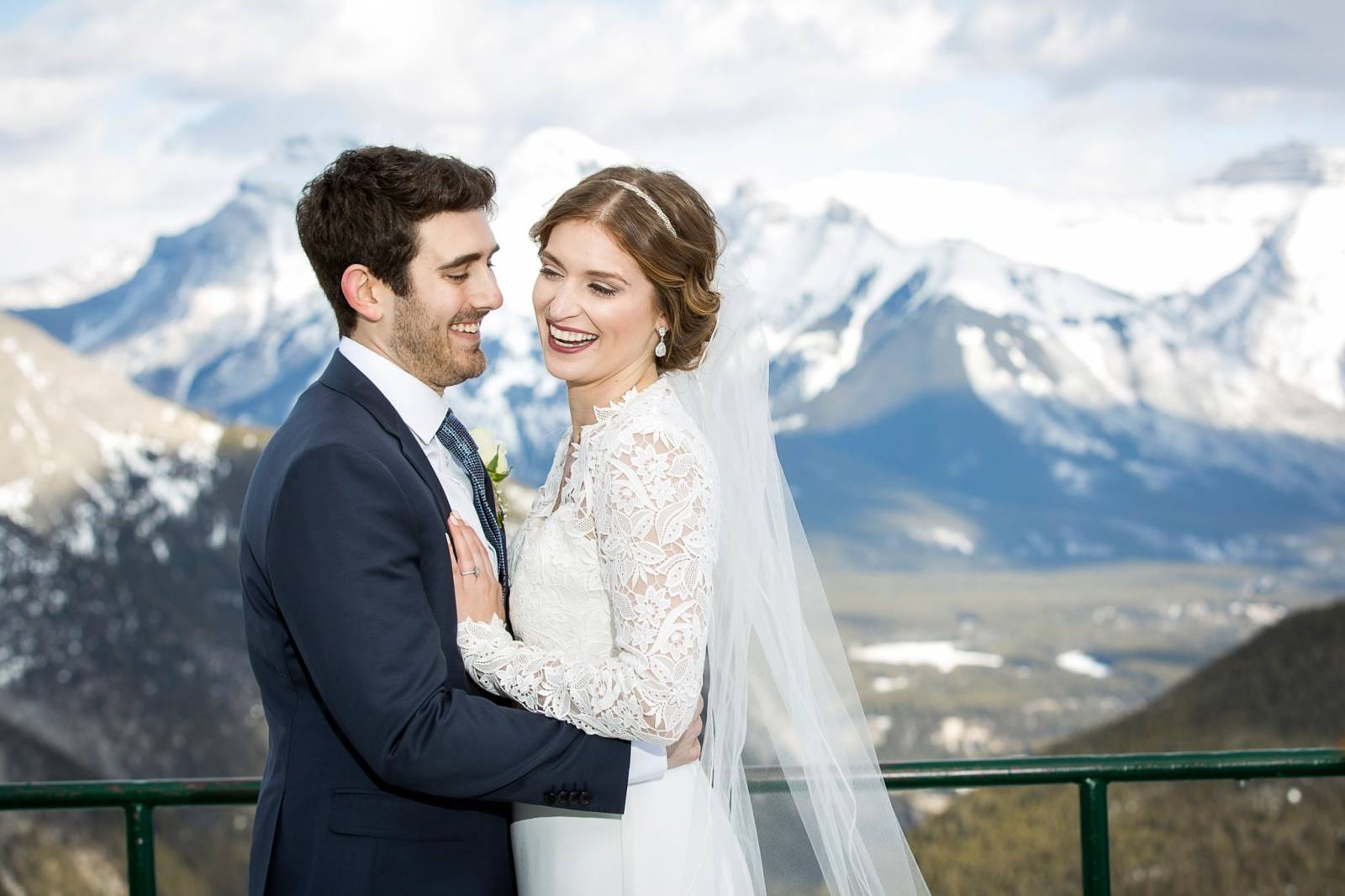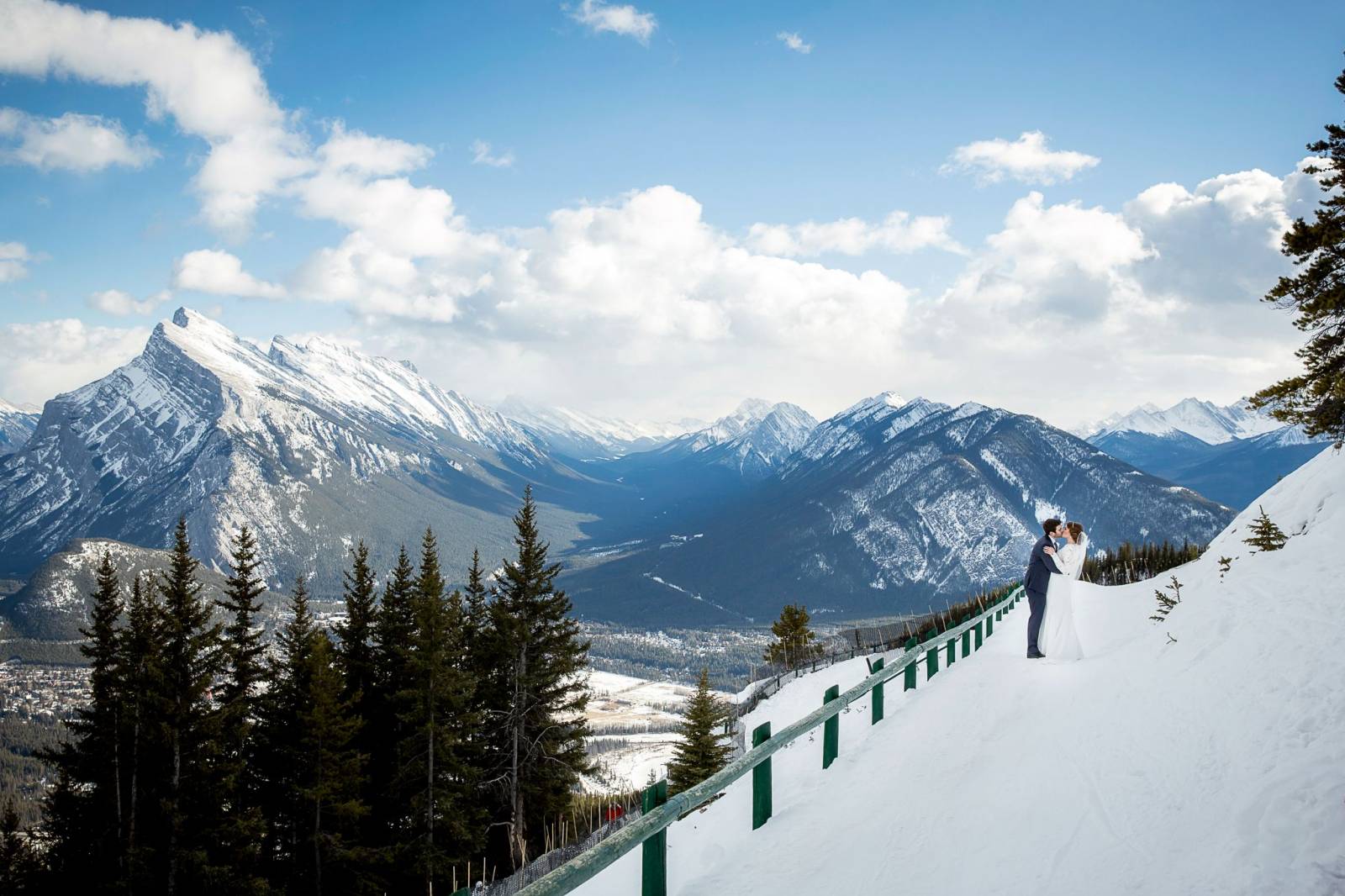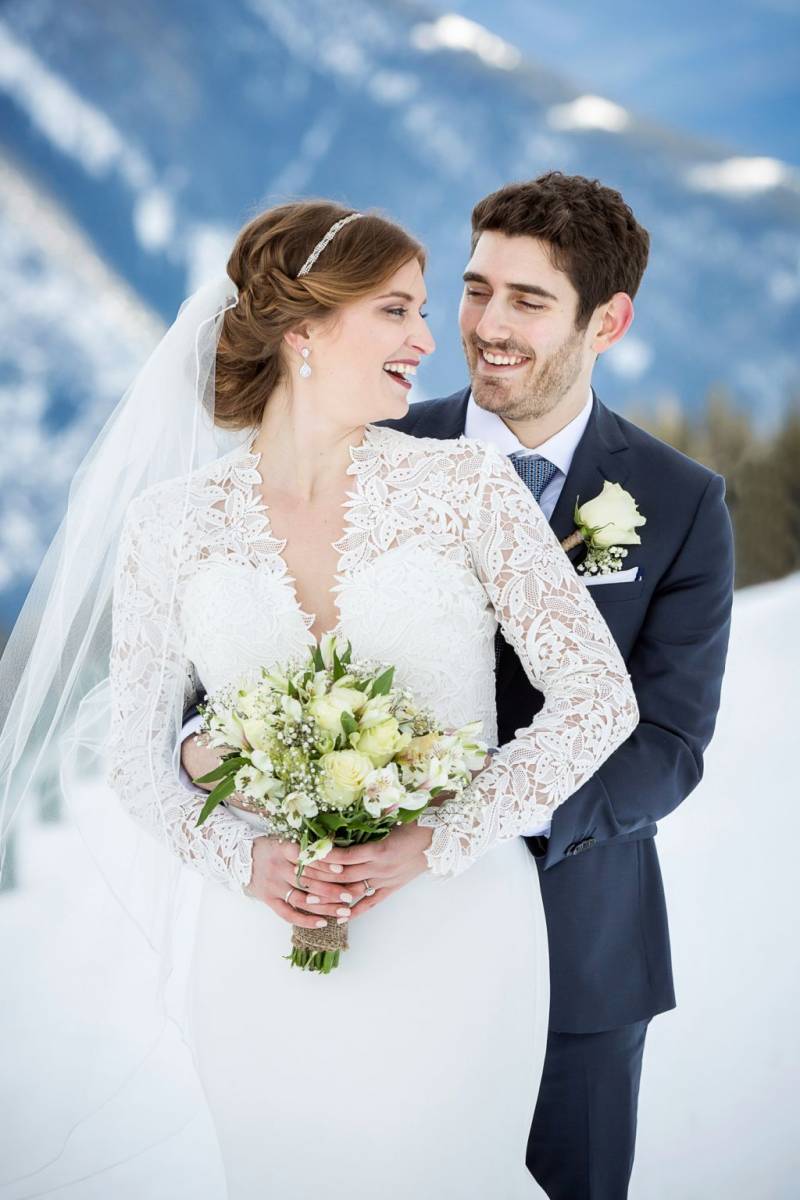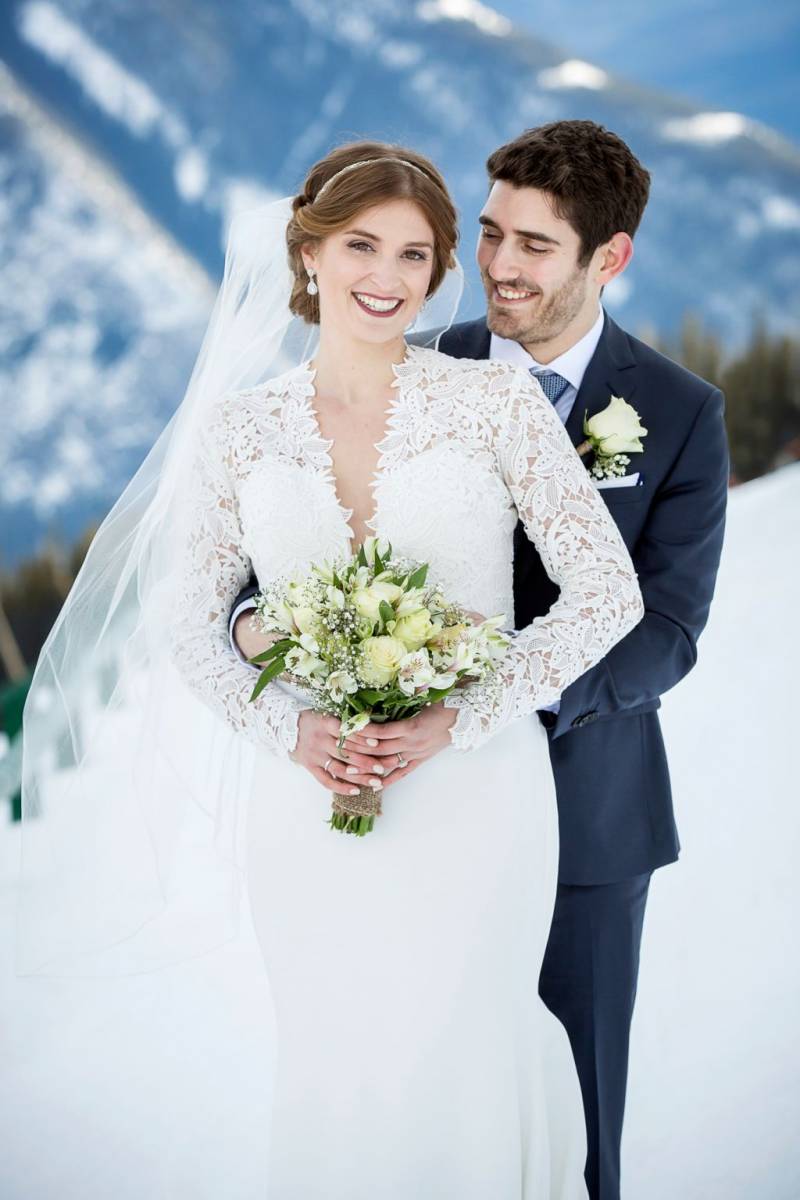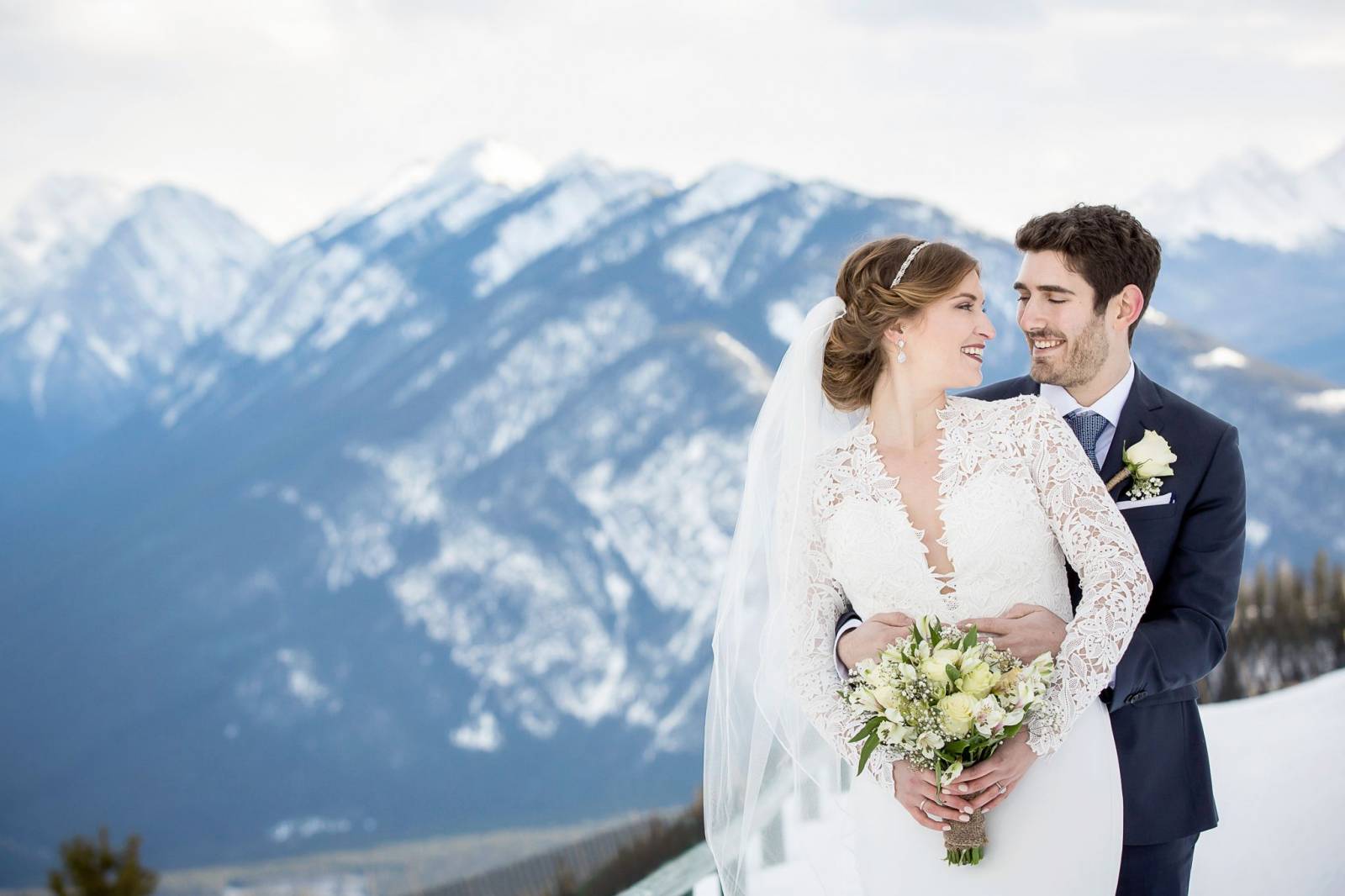 I just loved everything about her wedding gown! The bride chose a beautiful Tare Keely dress at Kleinfelds Canada! Here's what she had to say about her dress: "I was so unsure about it. It was over my budget and hugged my figure which I wasn't sure that I was comfortable with. But when I got ready that day, I had never felt more beautiful. It was so perfect for the venue and our day. And one of the first things I can remember hearing when I came into the room to walk down the aisle was the whispers of people saying, "wow that dress!" I am so happy I chose it! "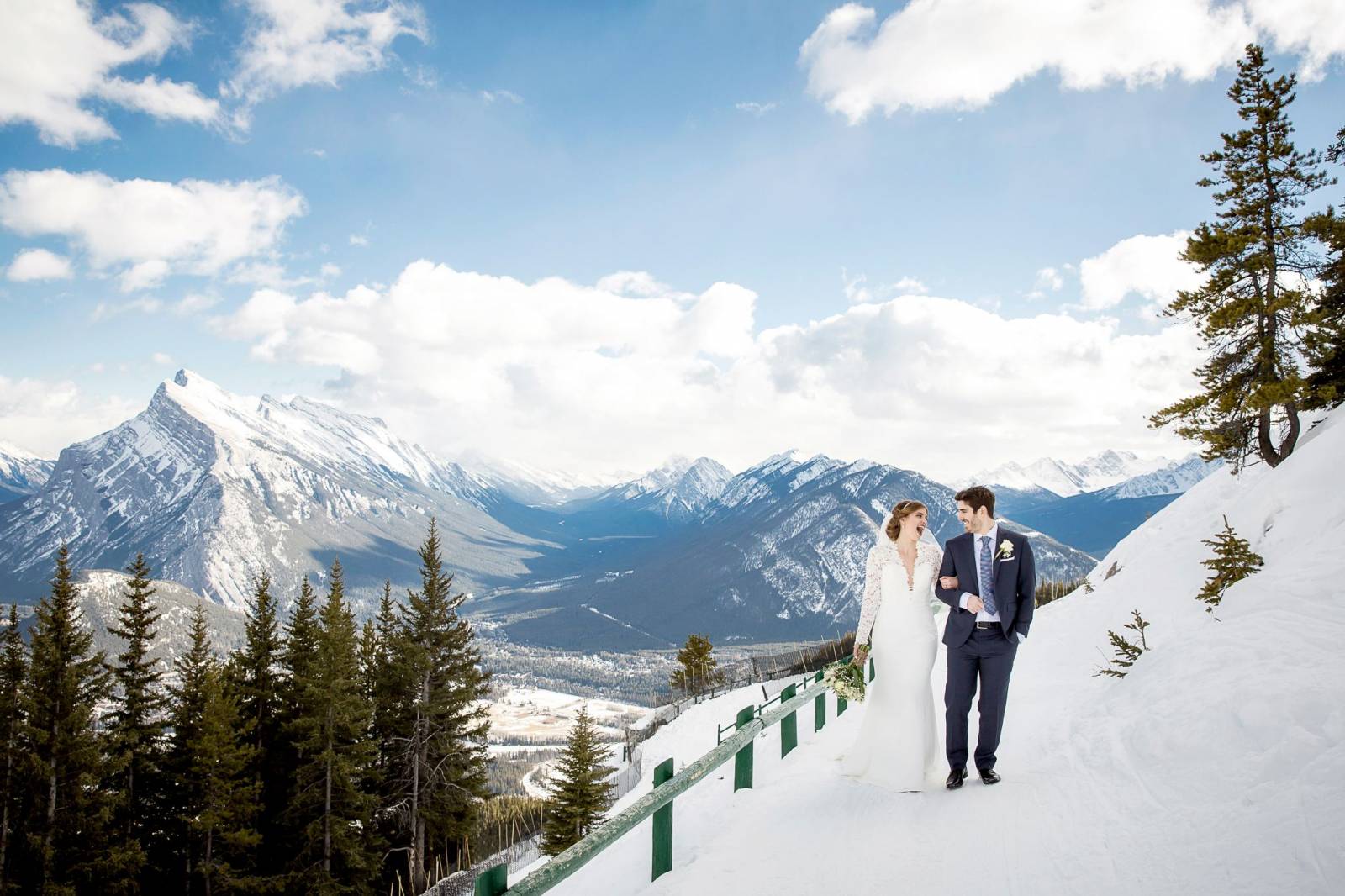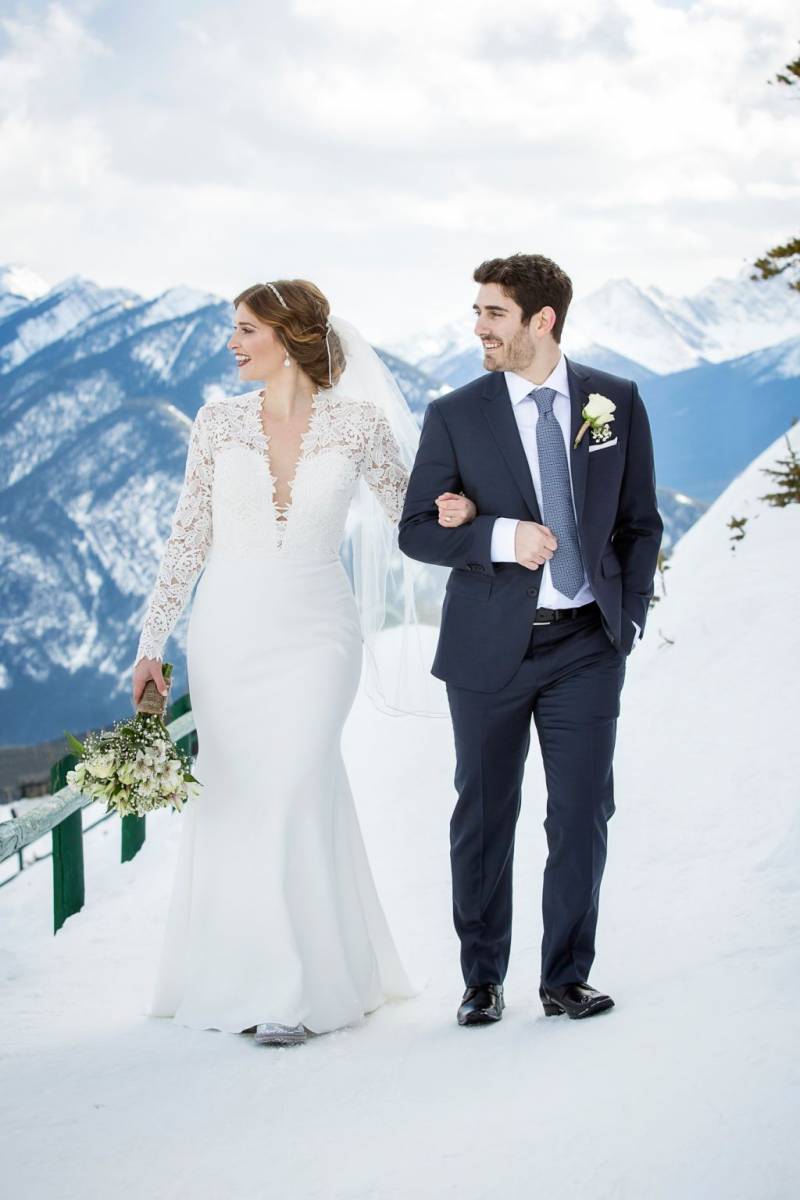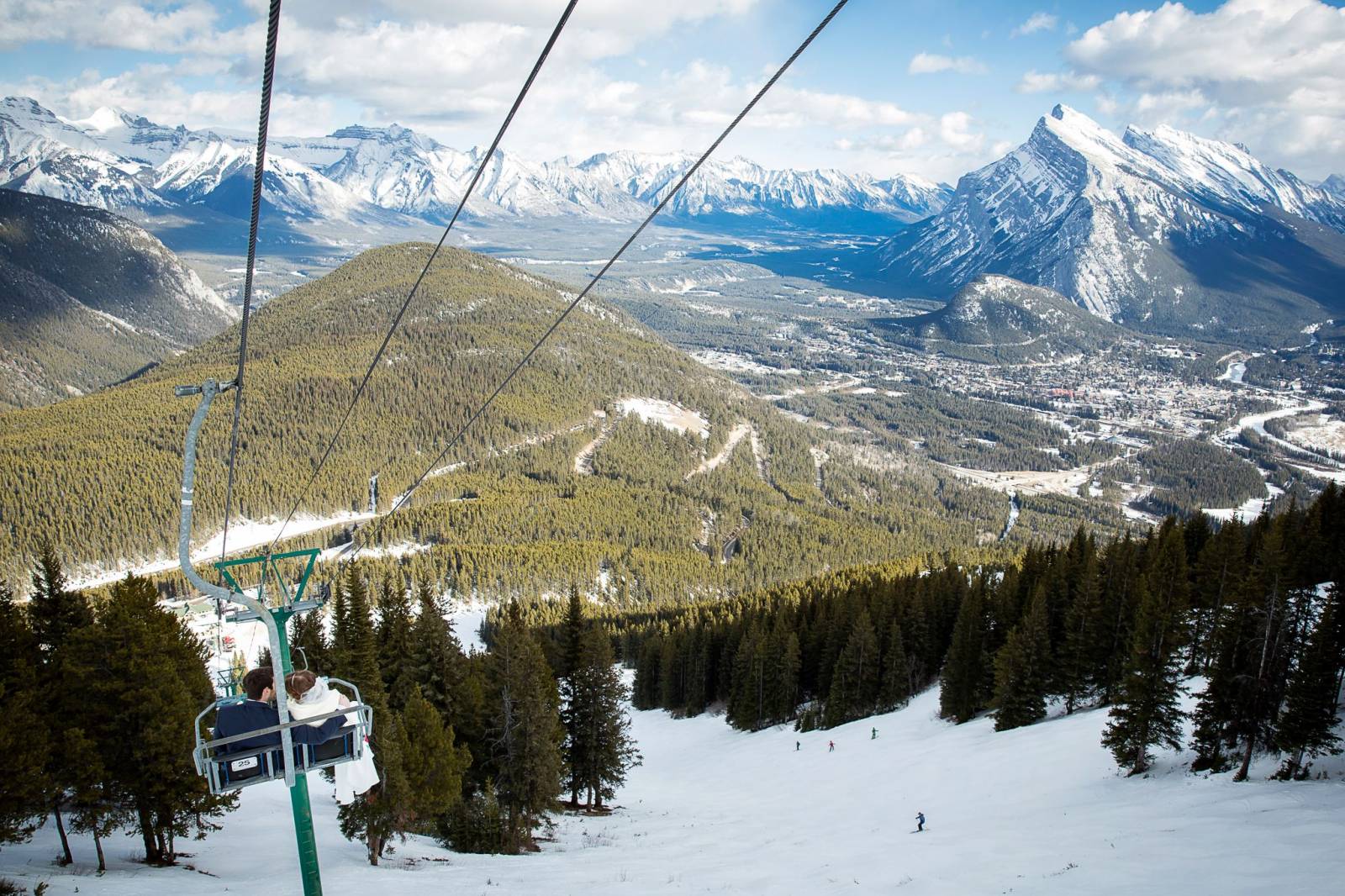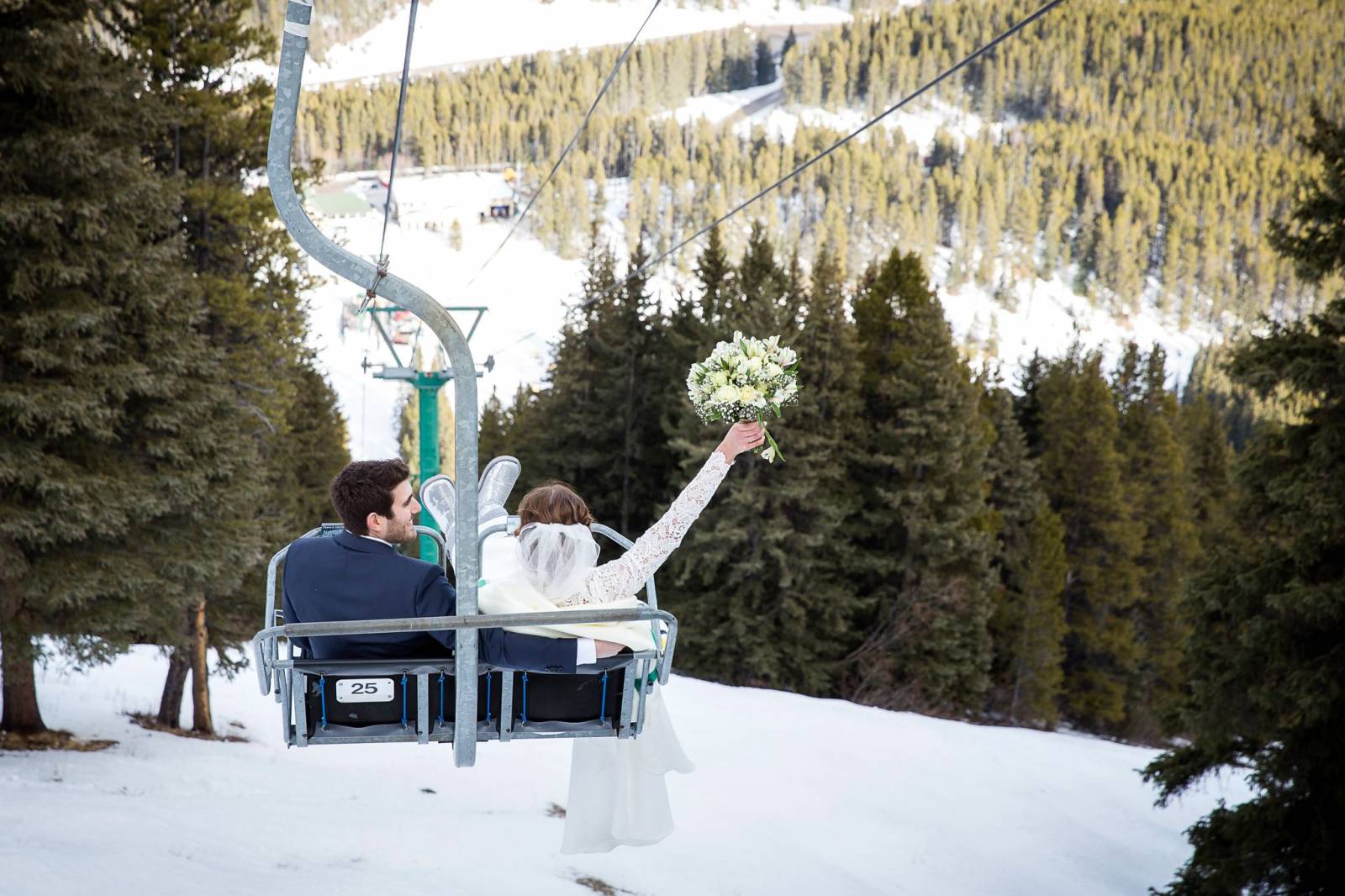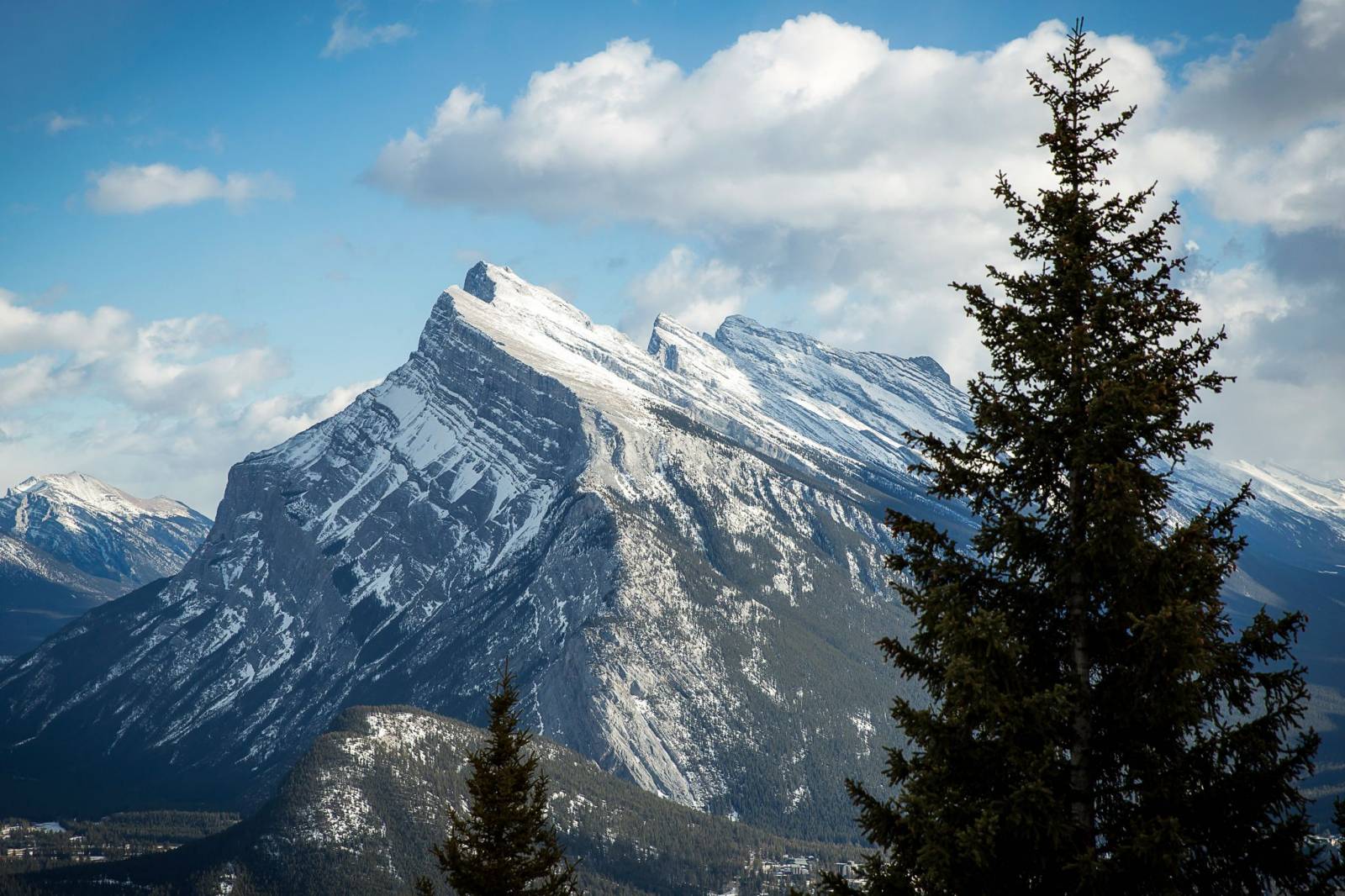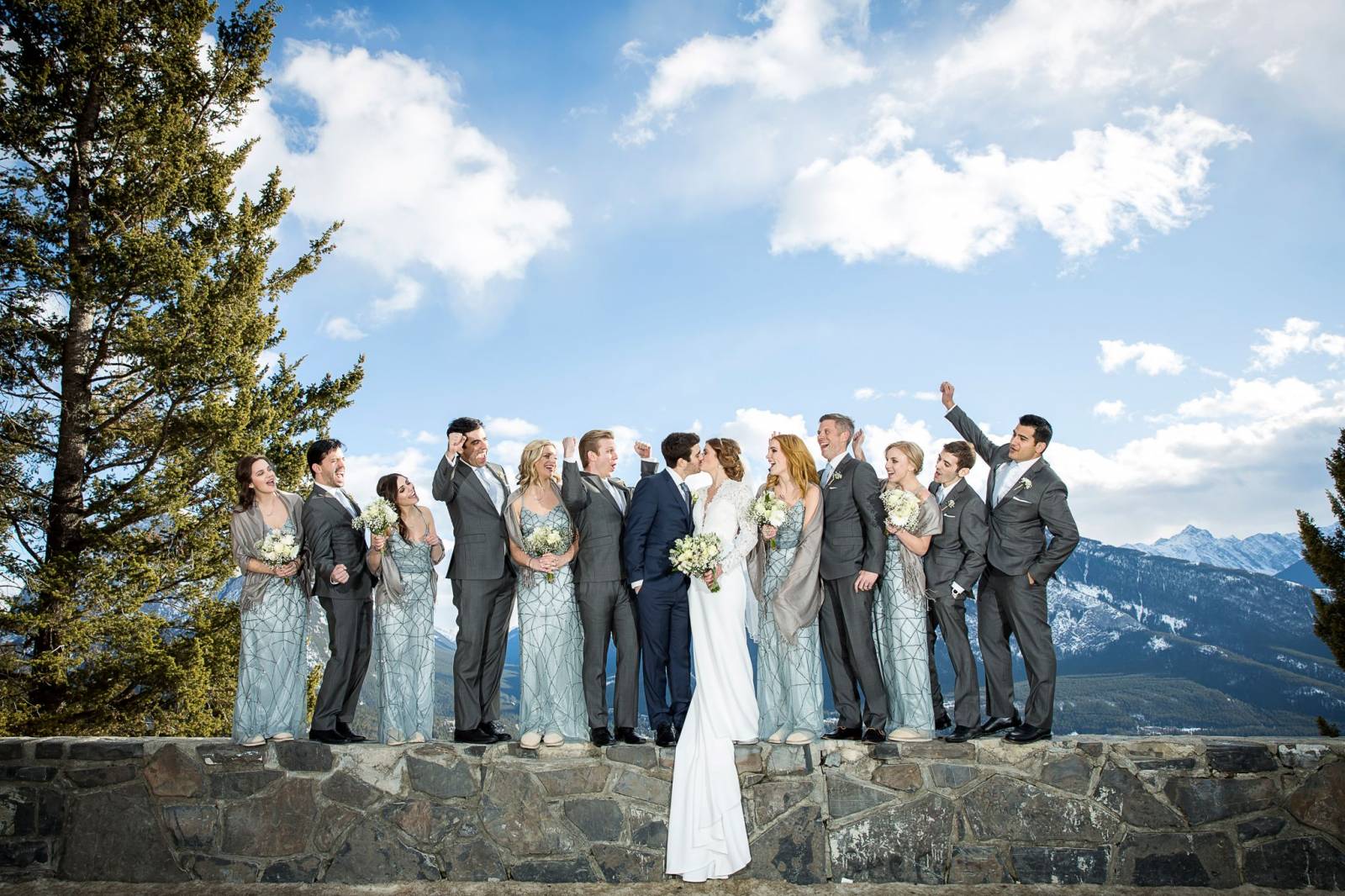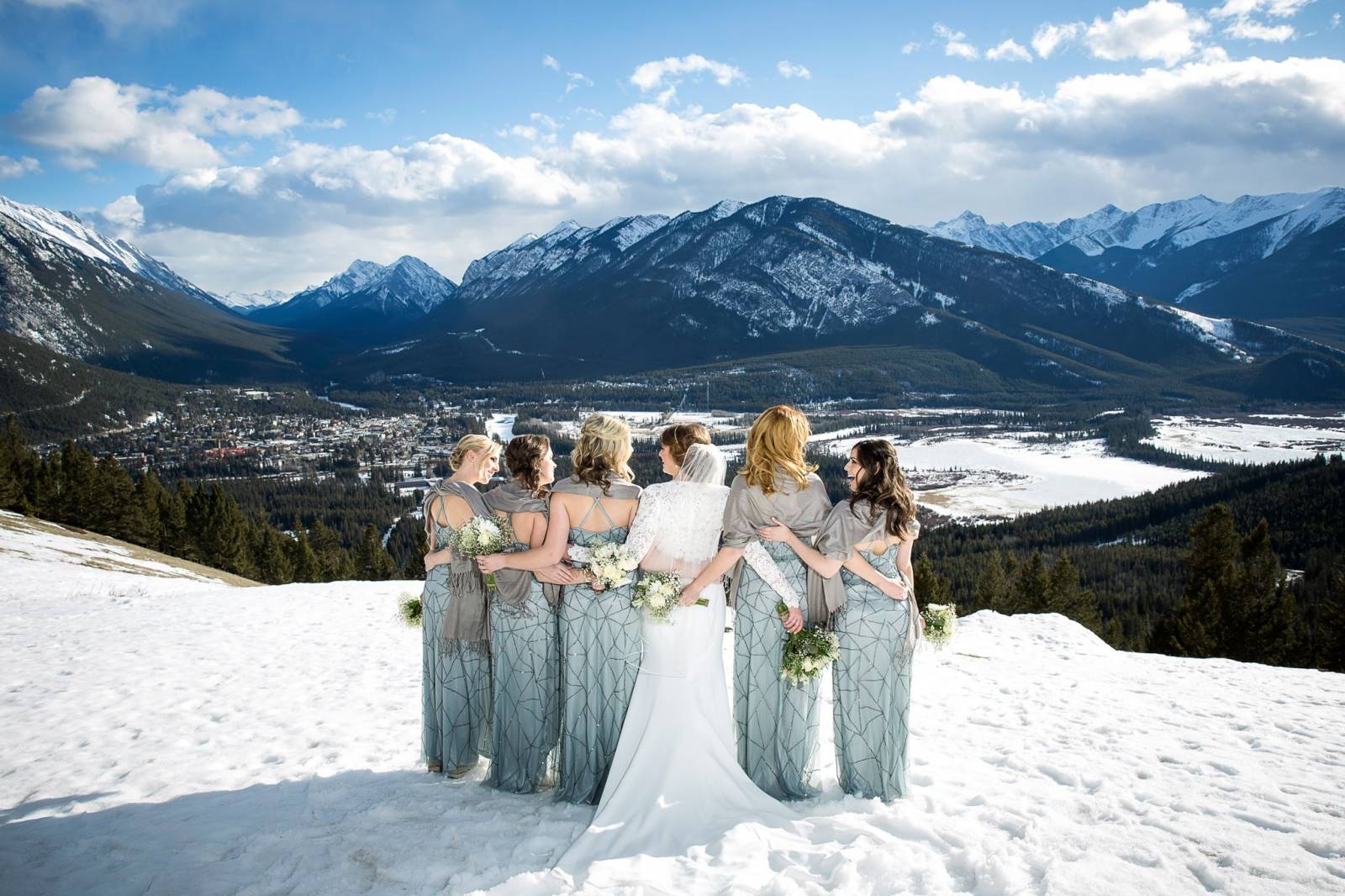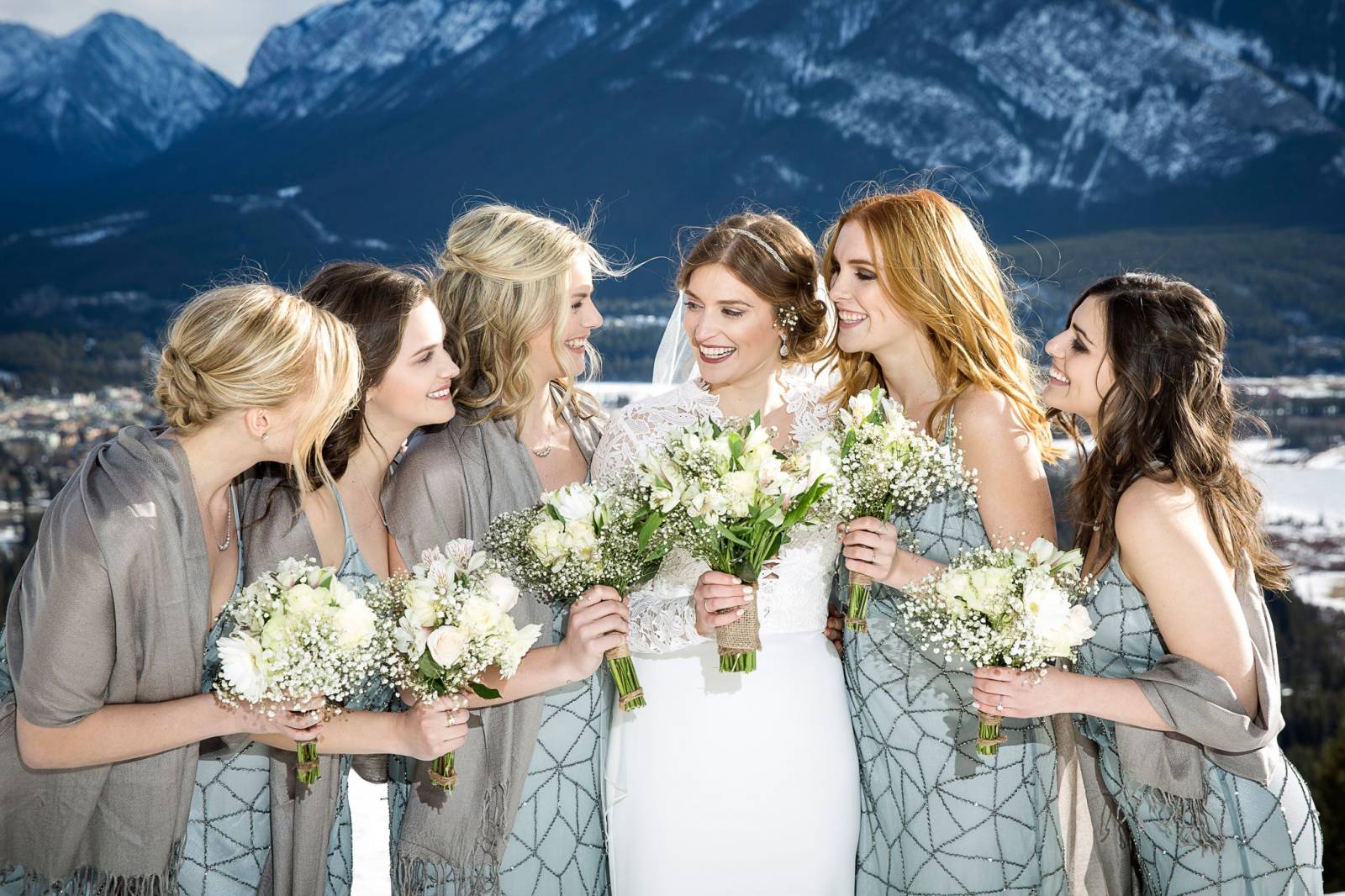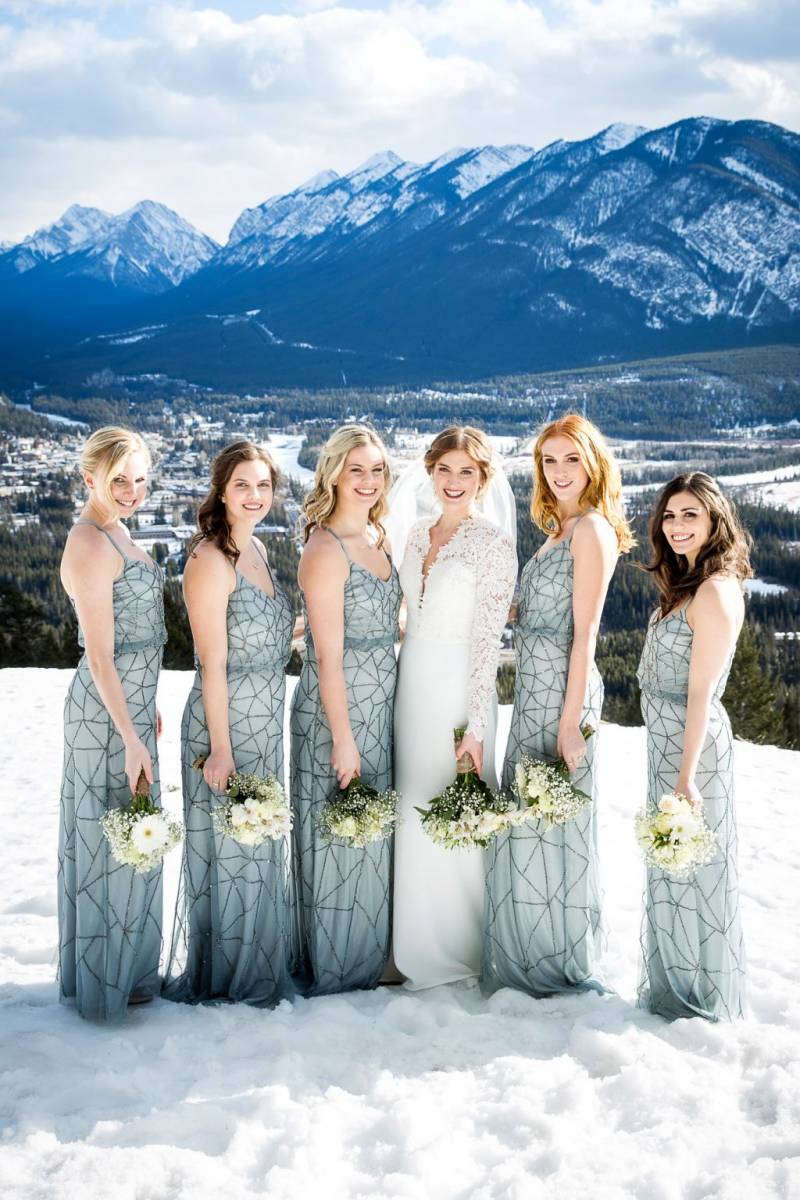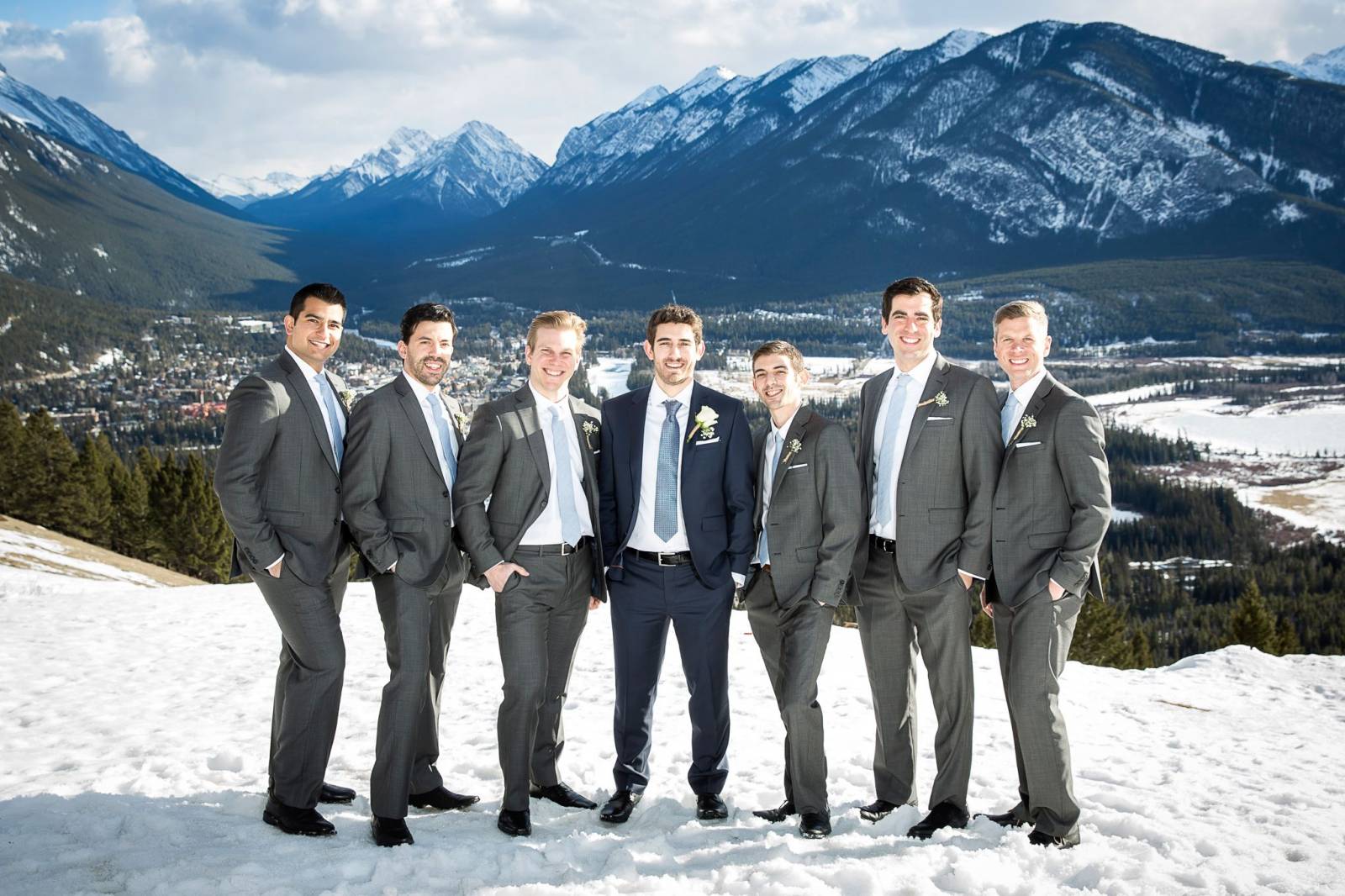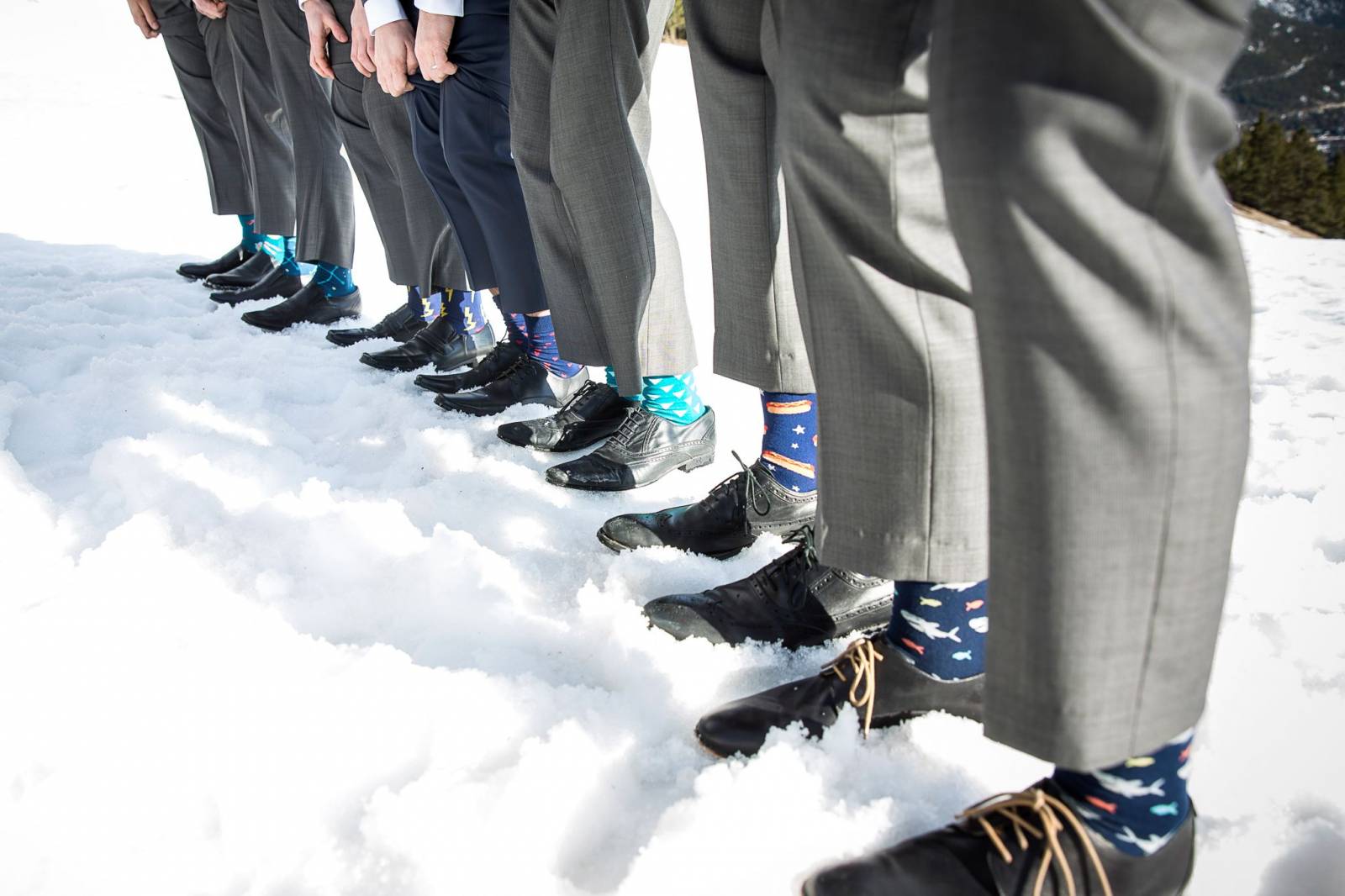 I loved that the guys all had different socks! The hot dog socks and the bacon and eggs socks were my favourite!!!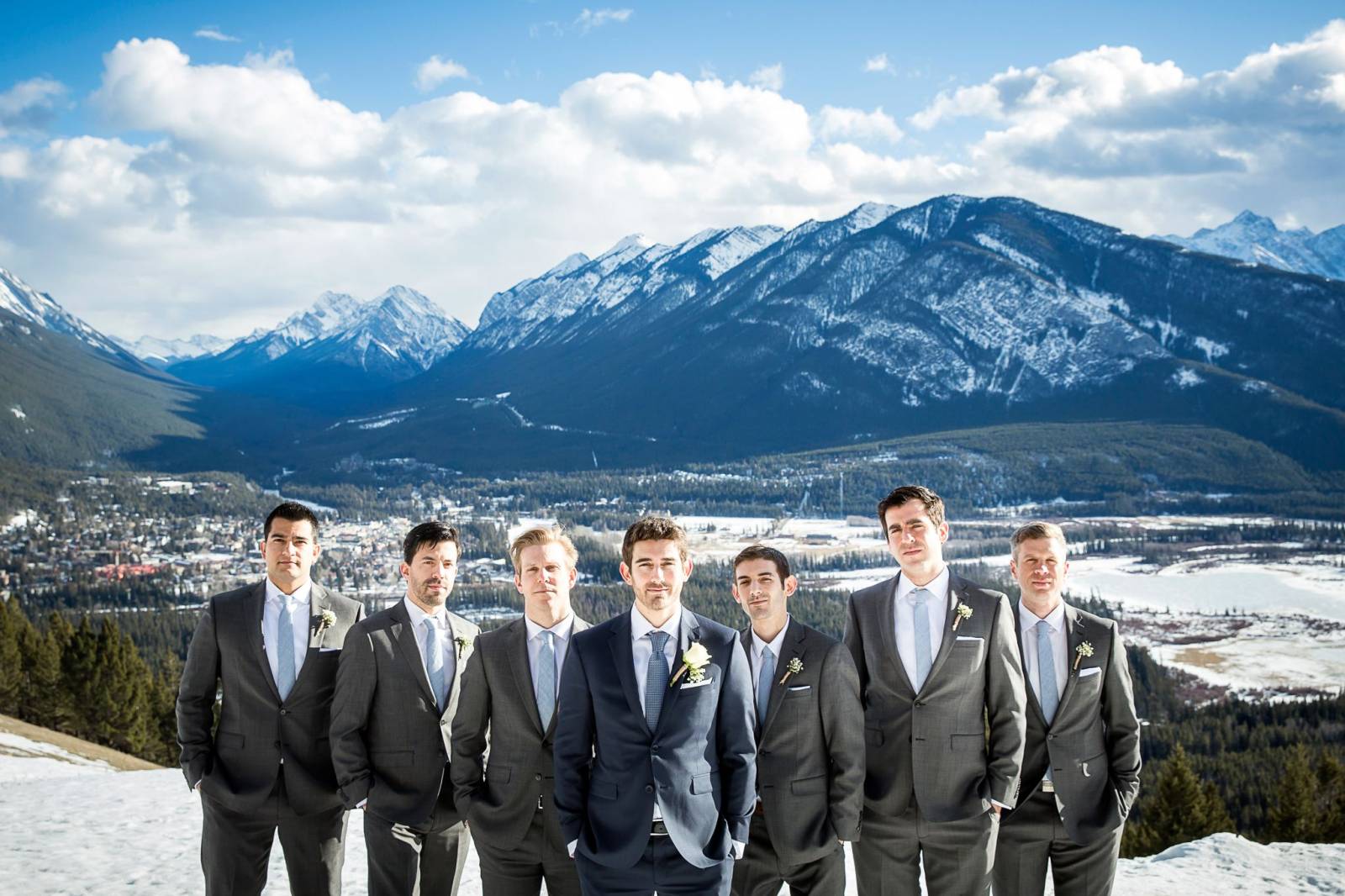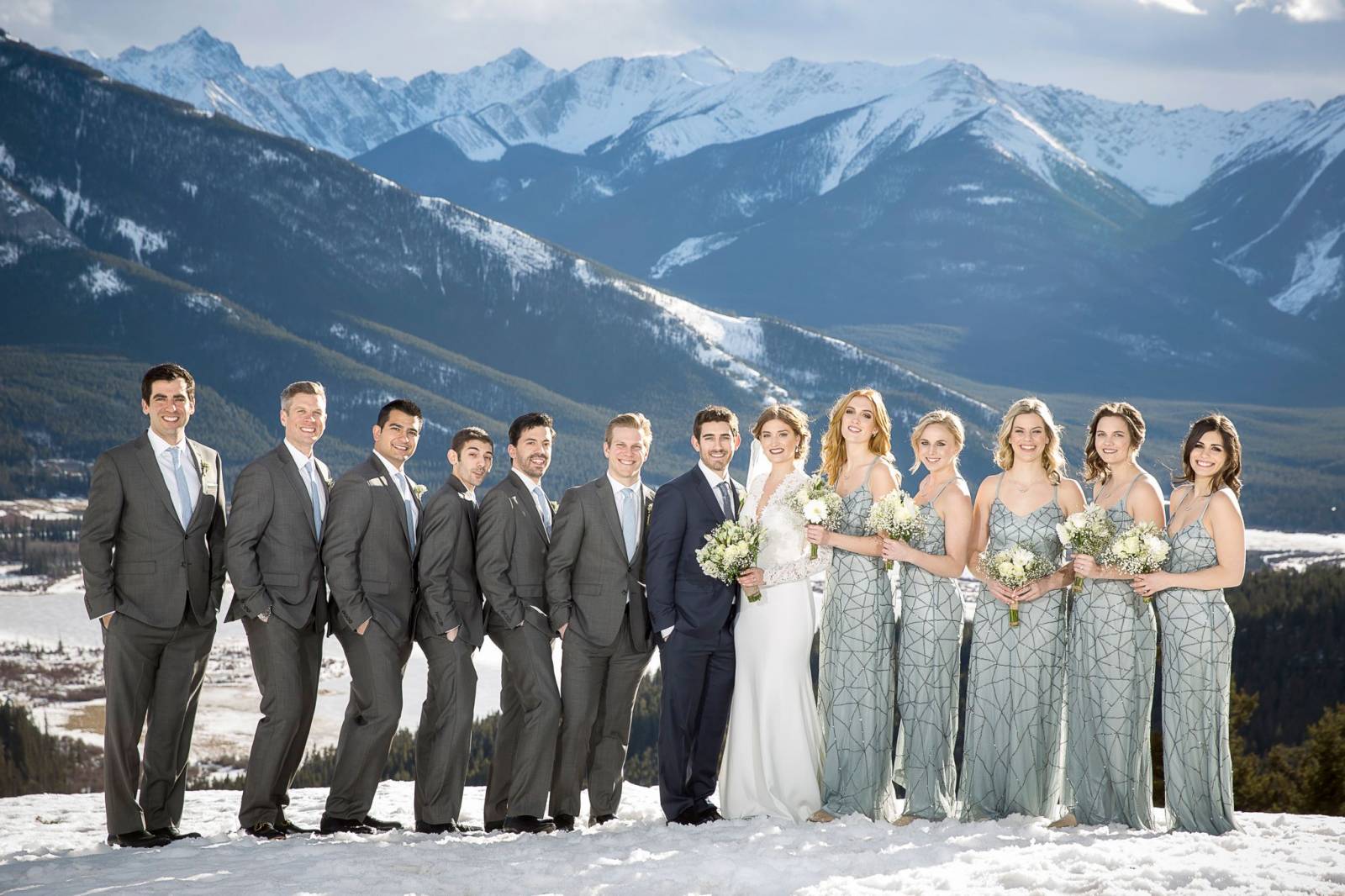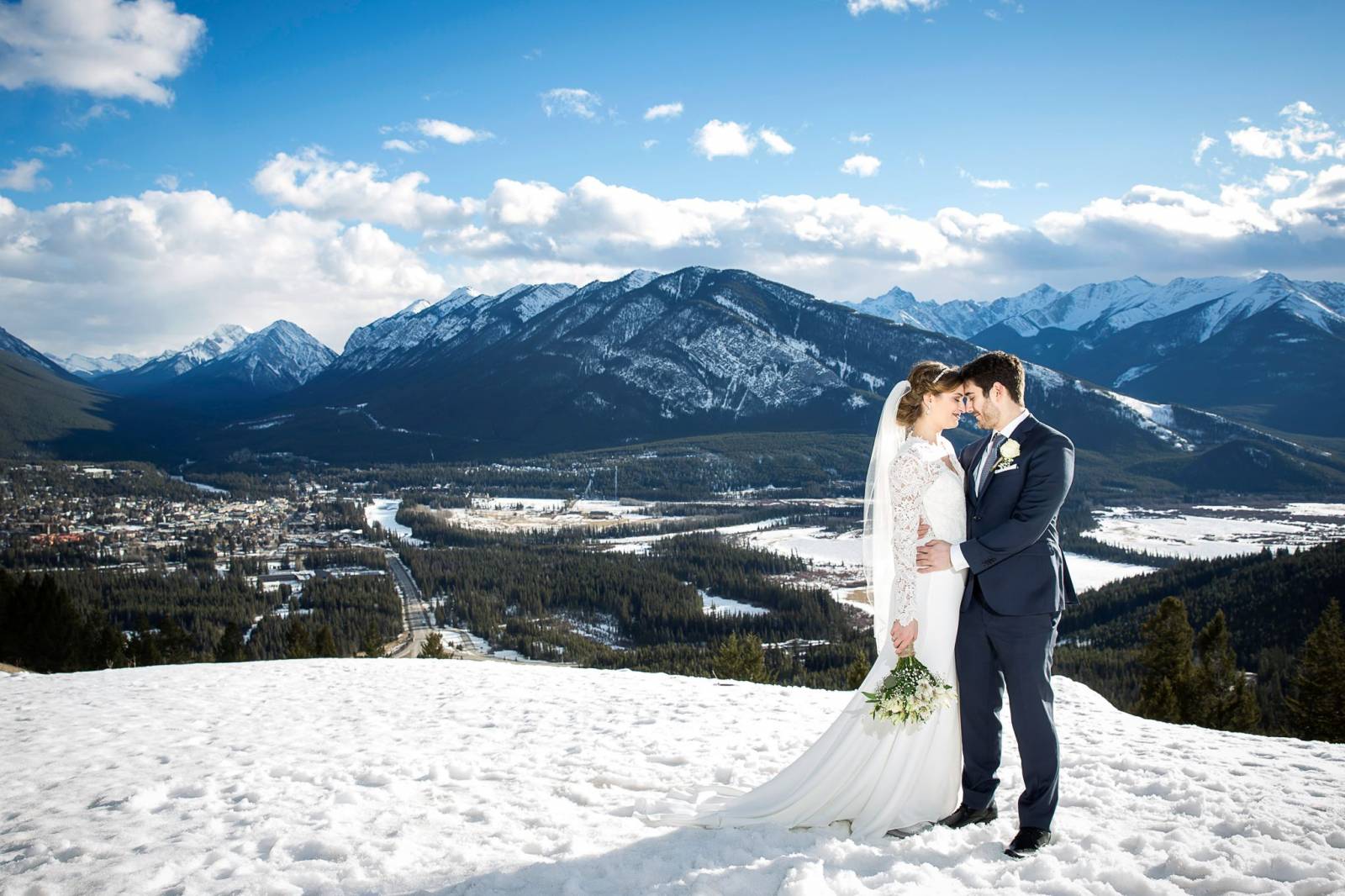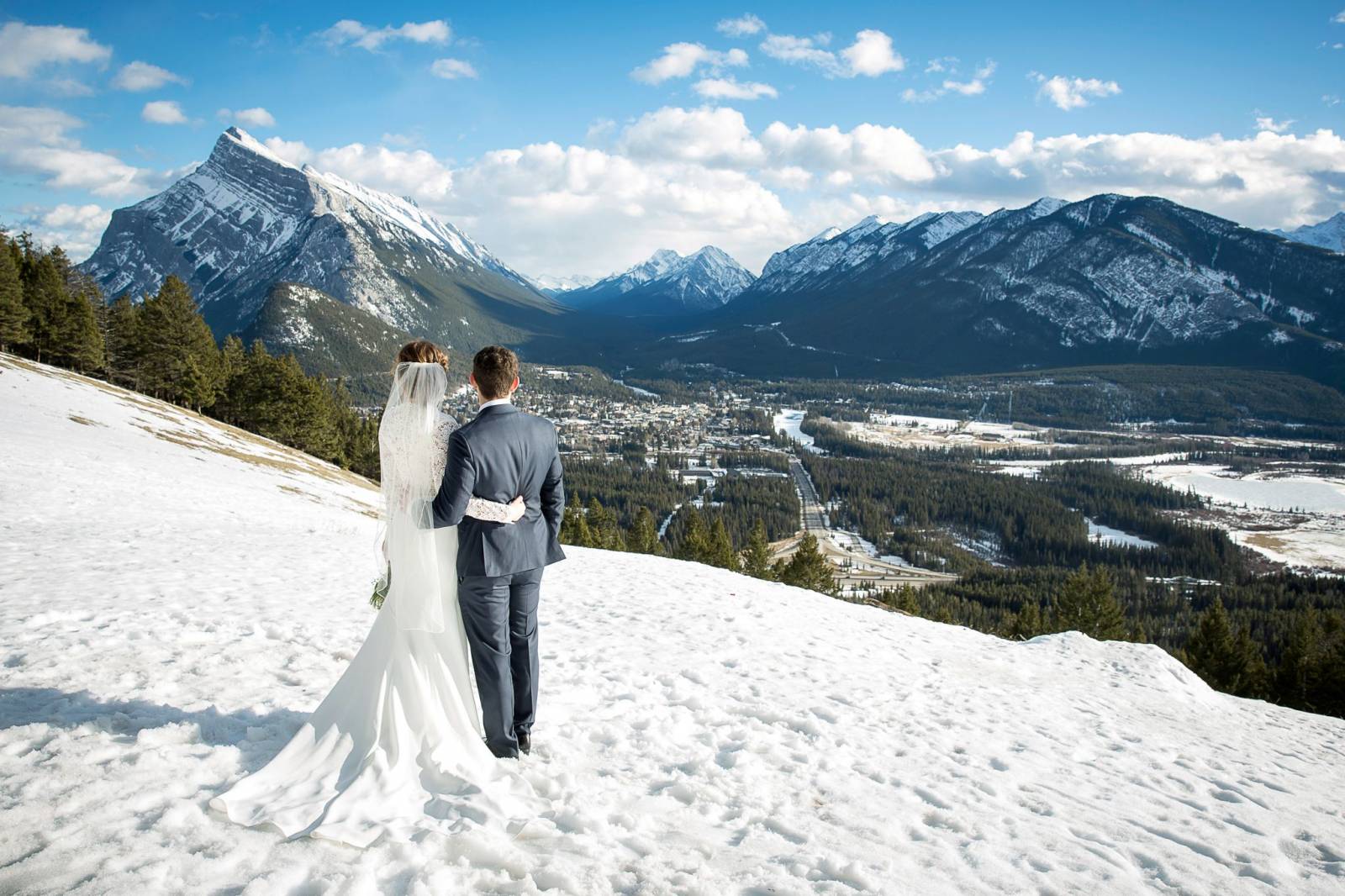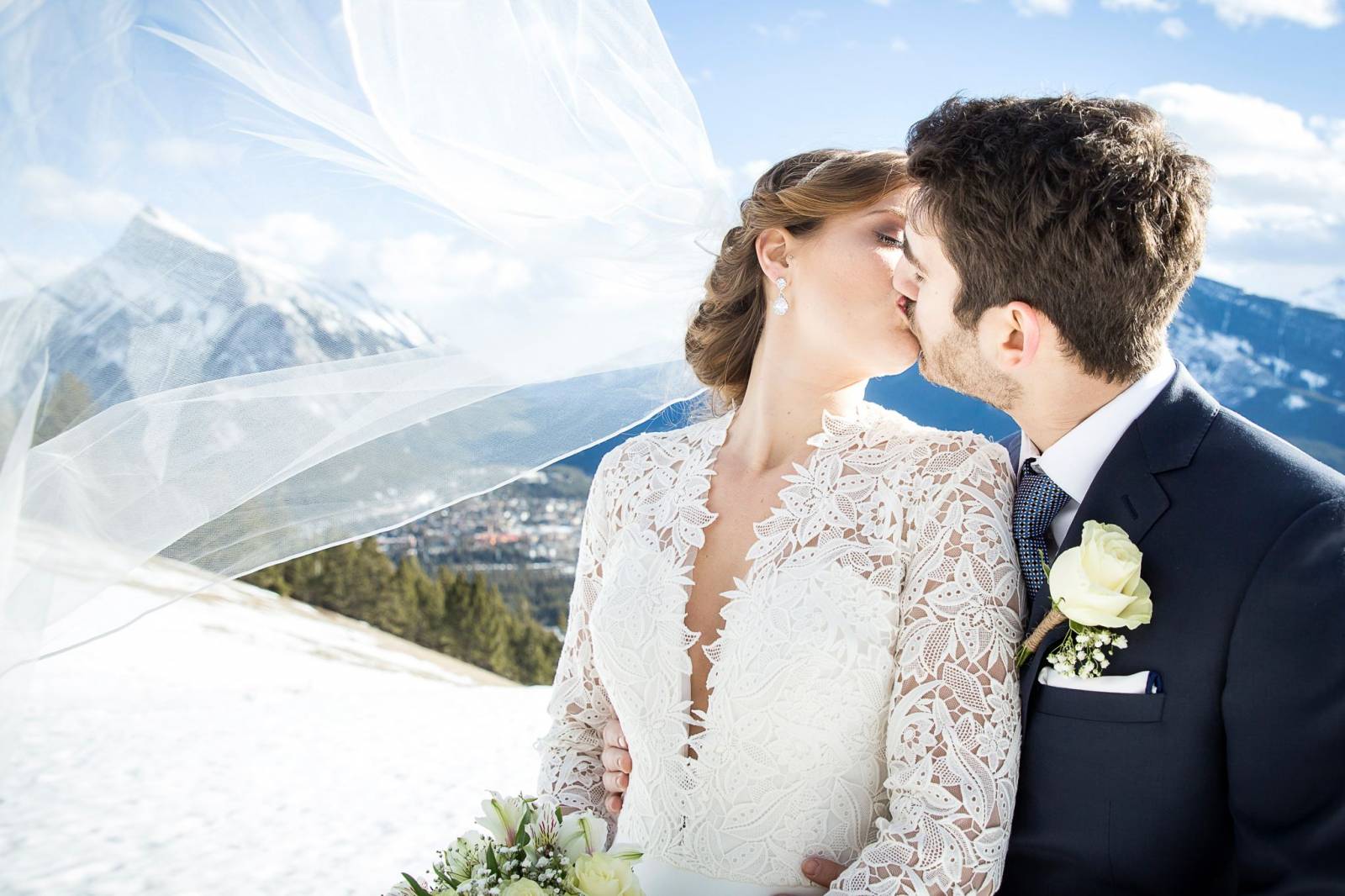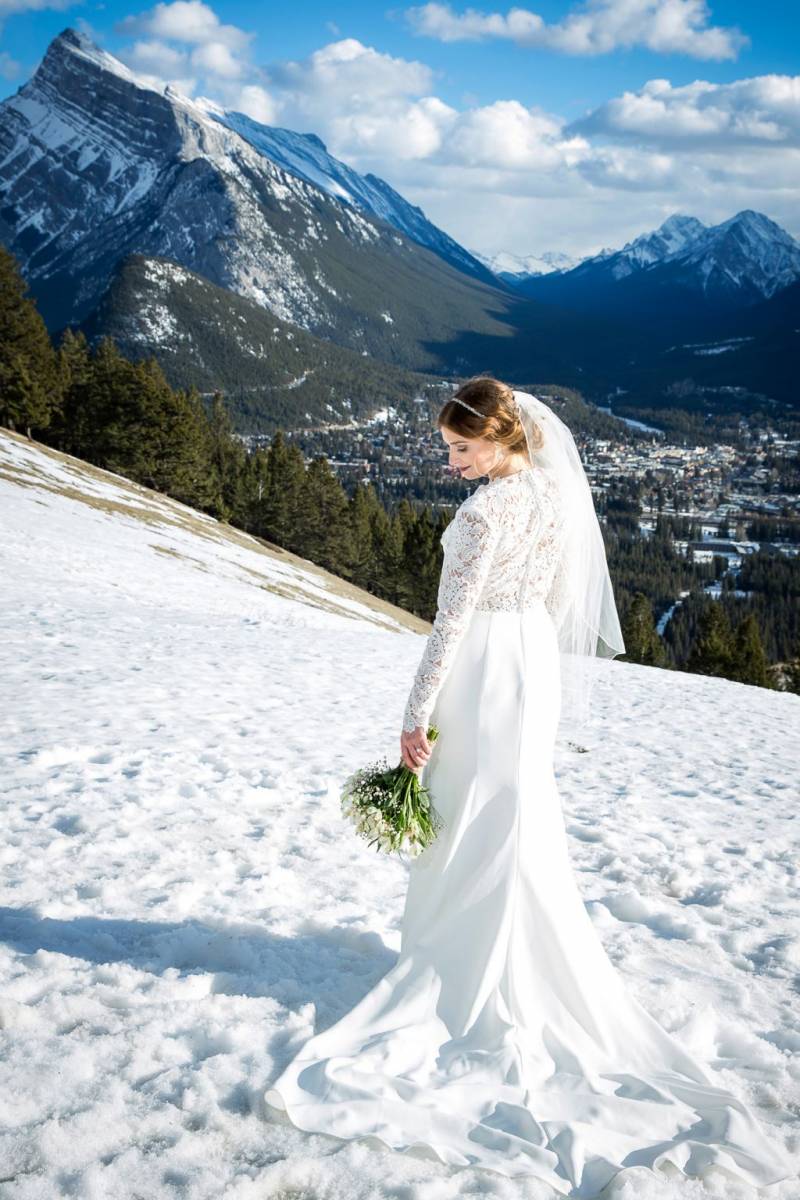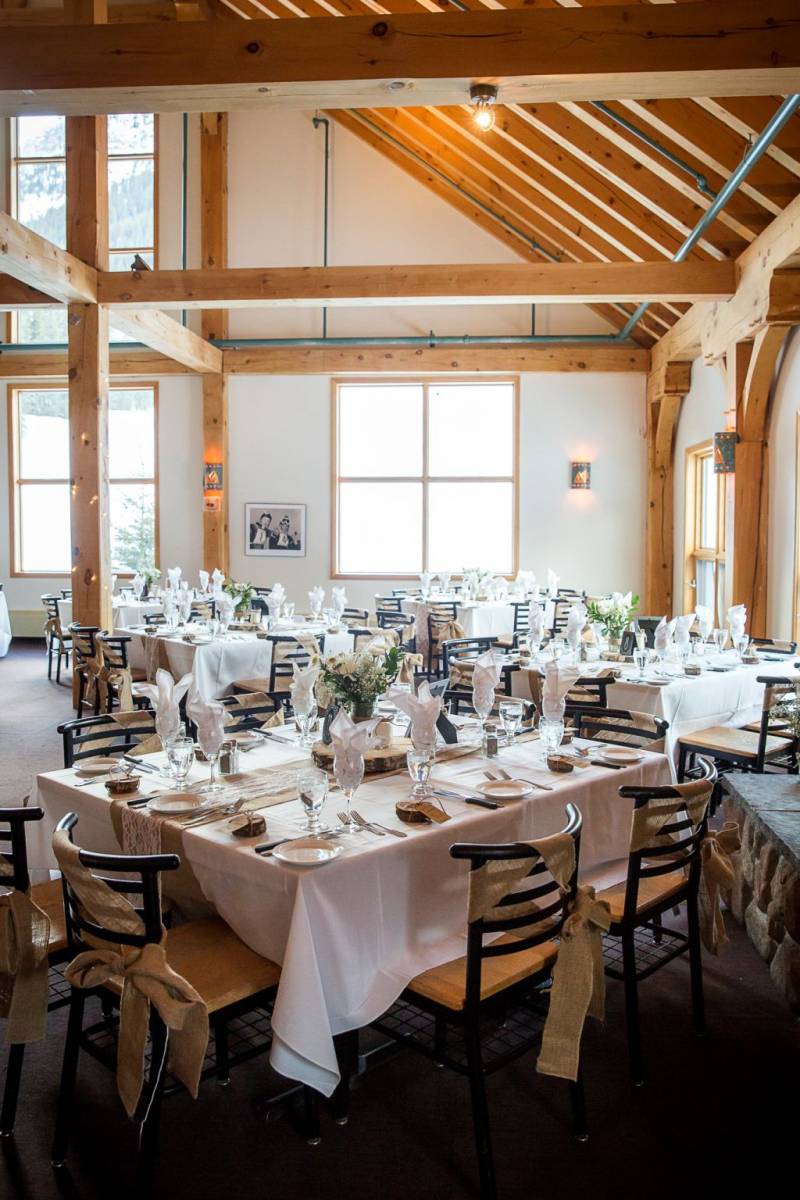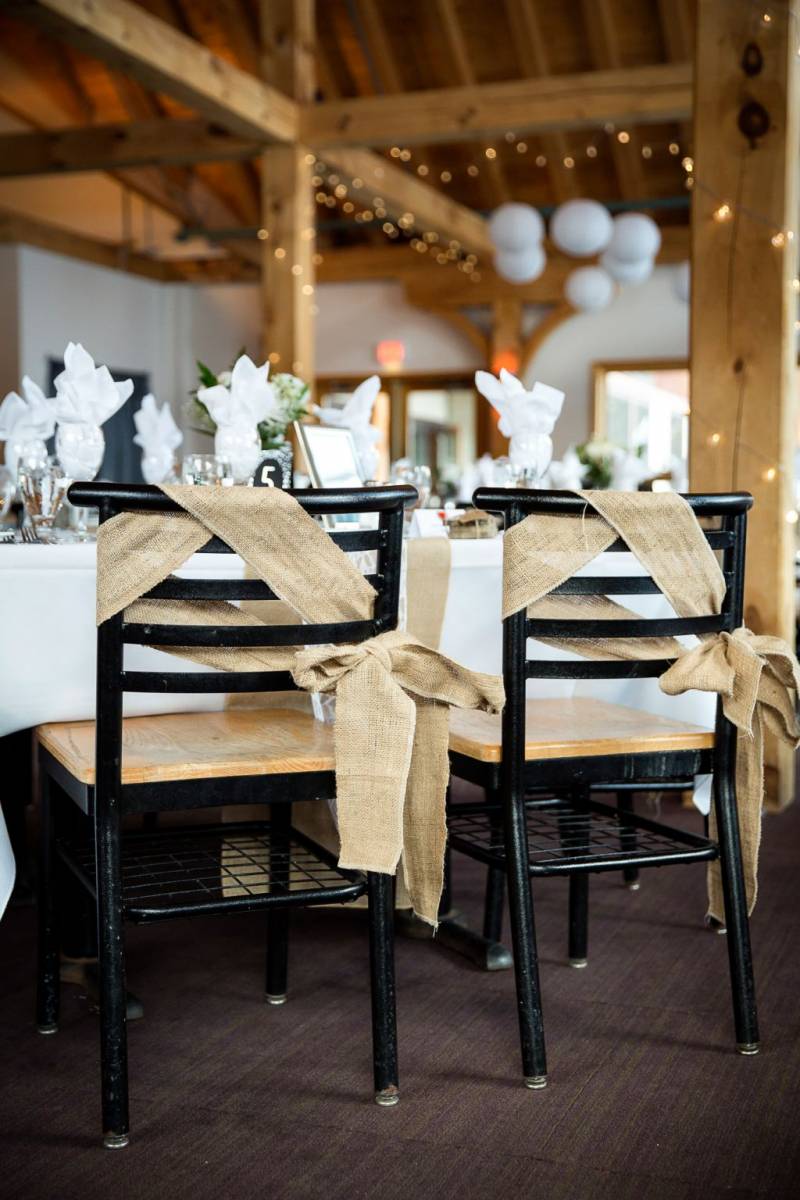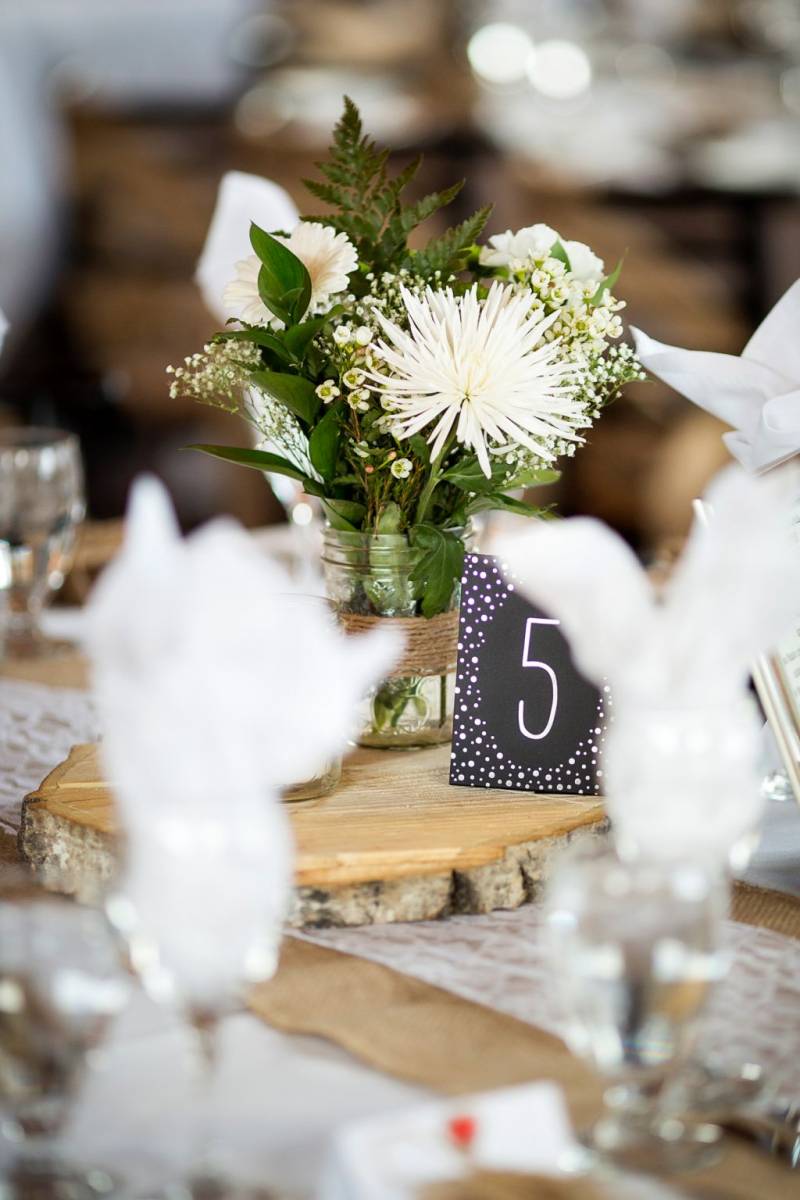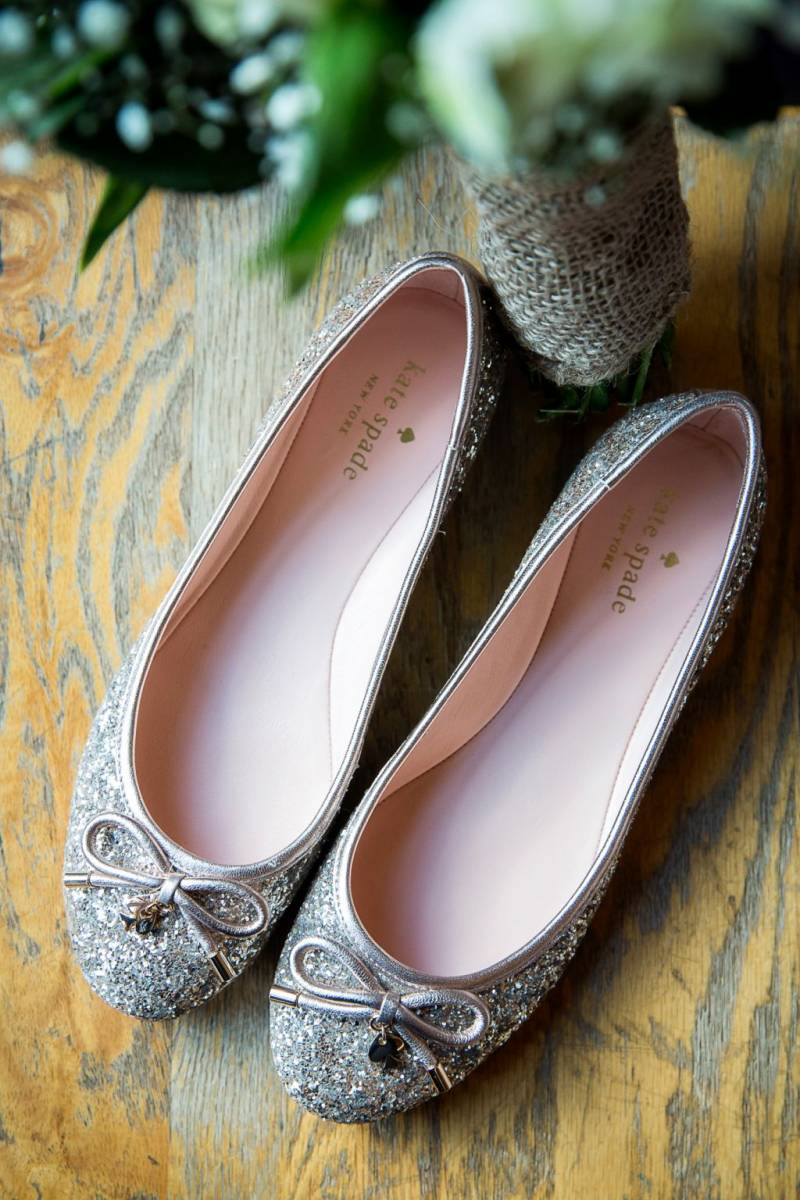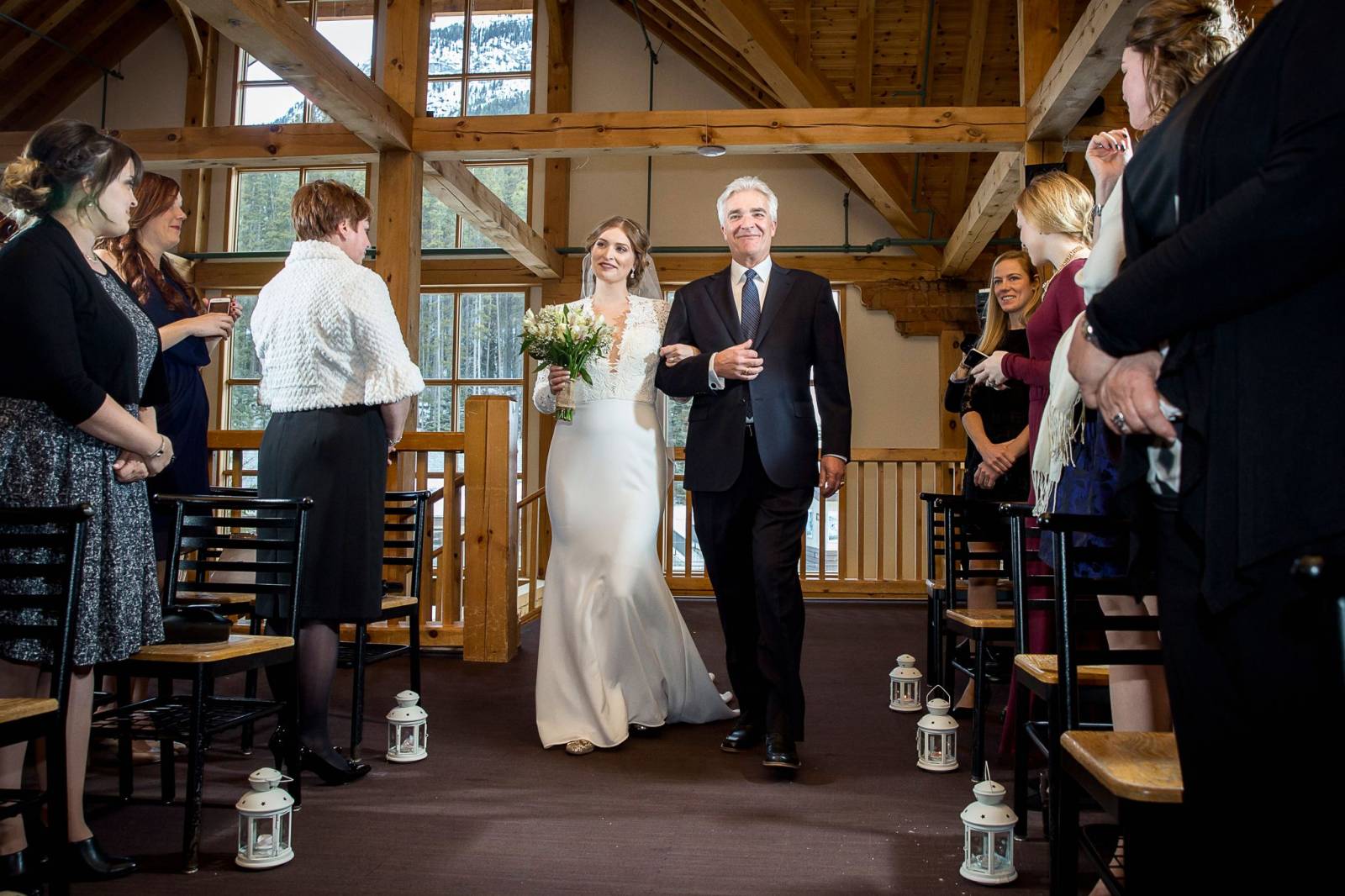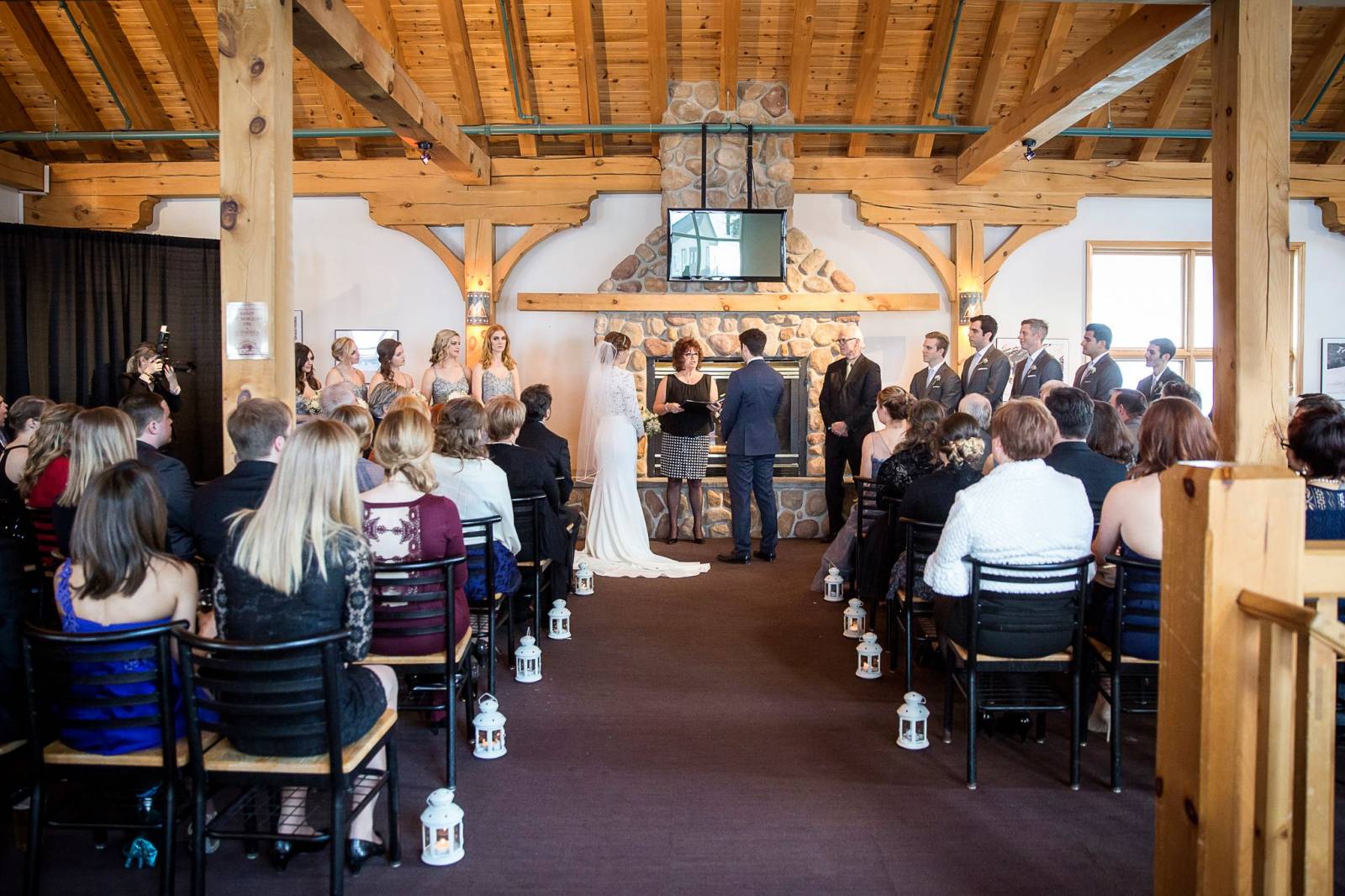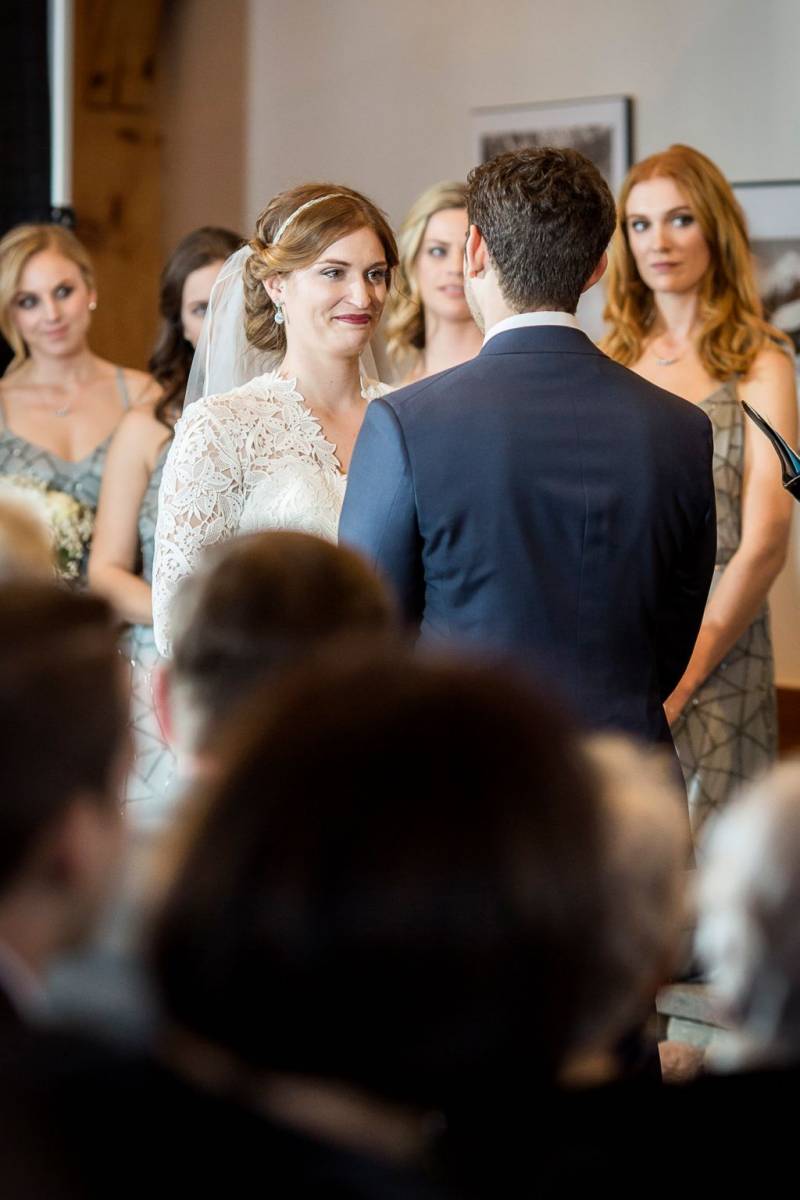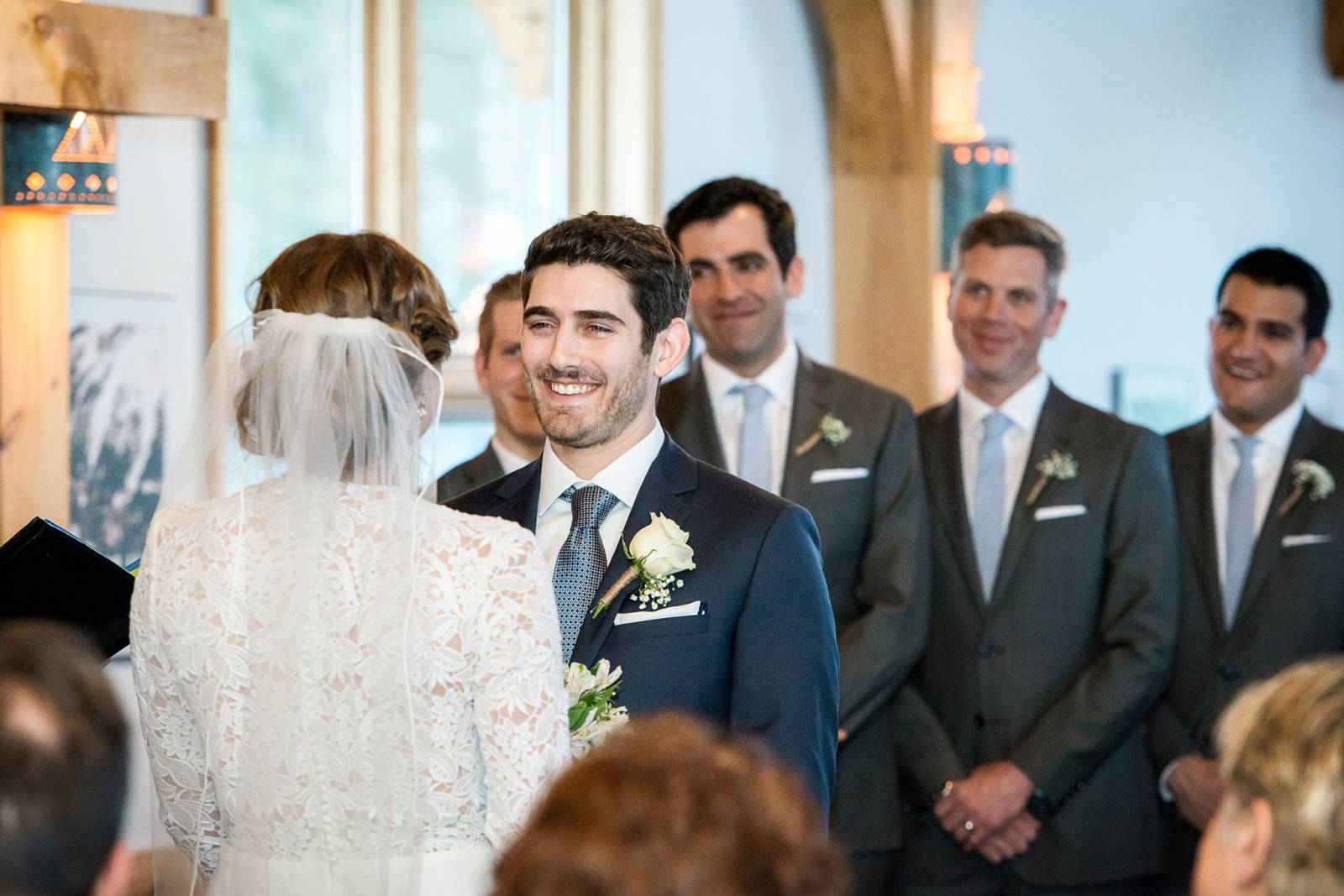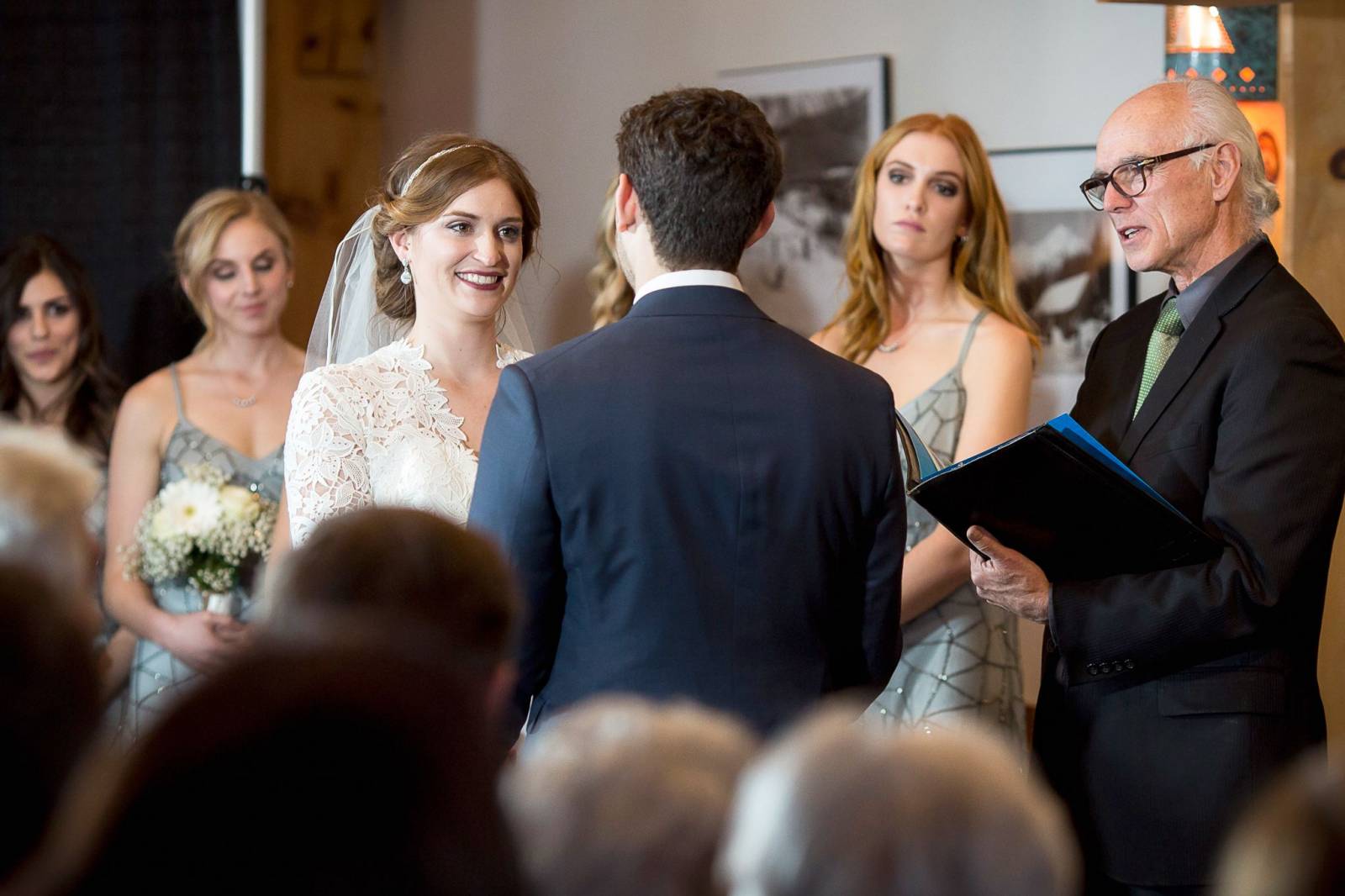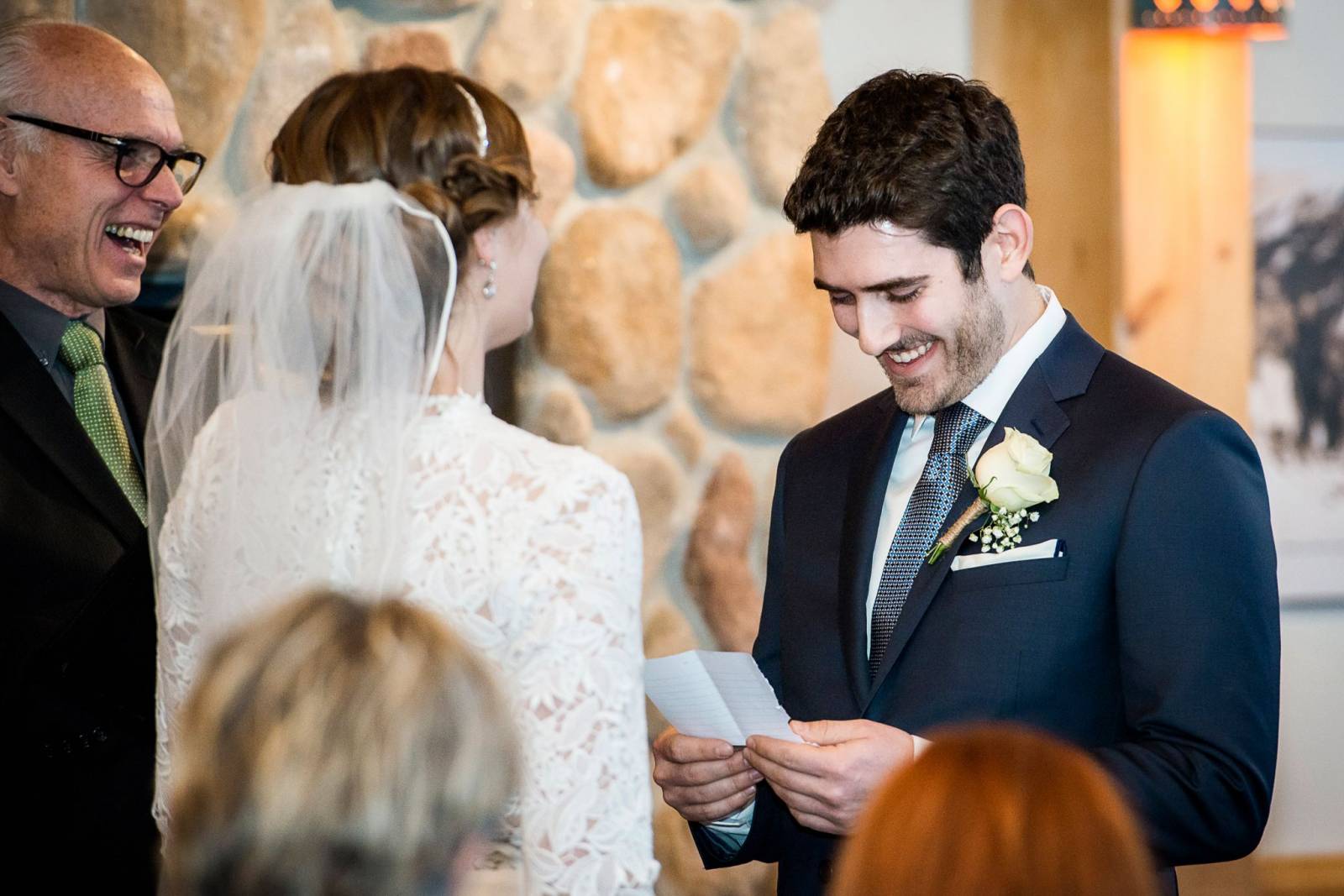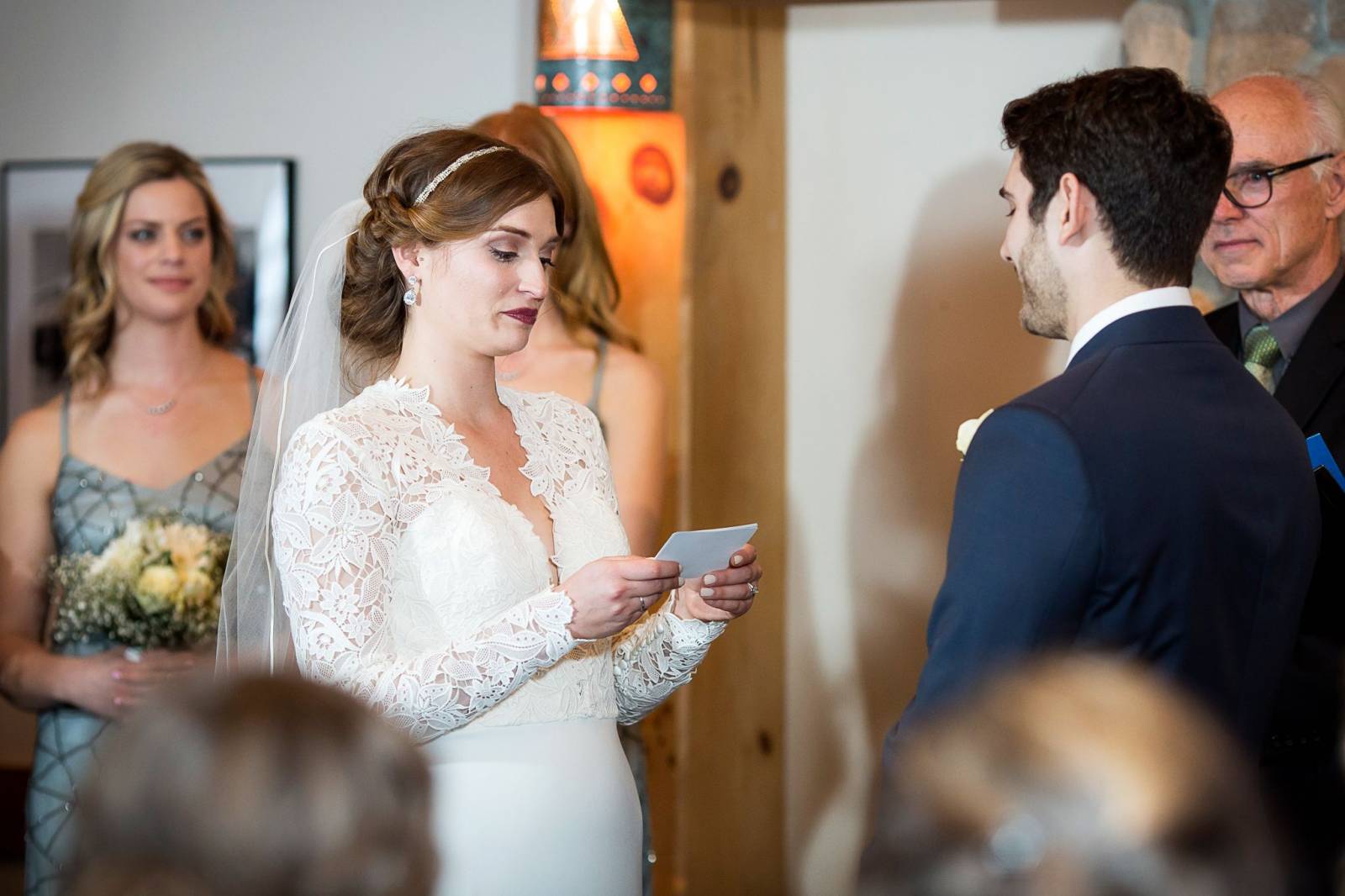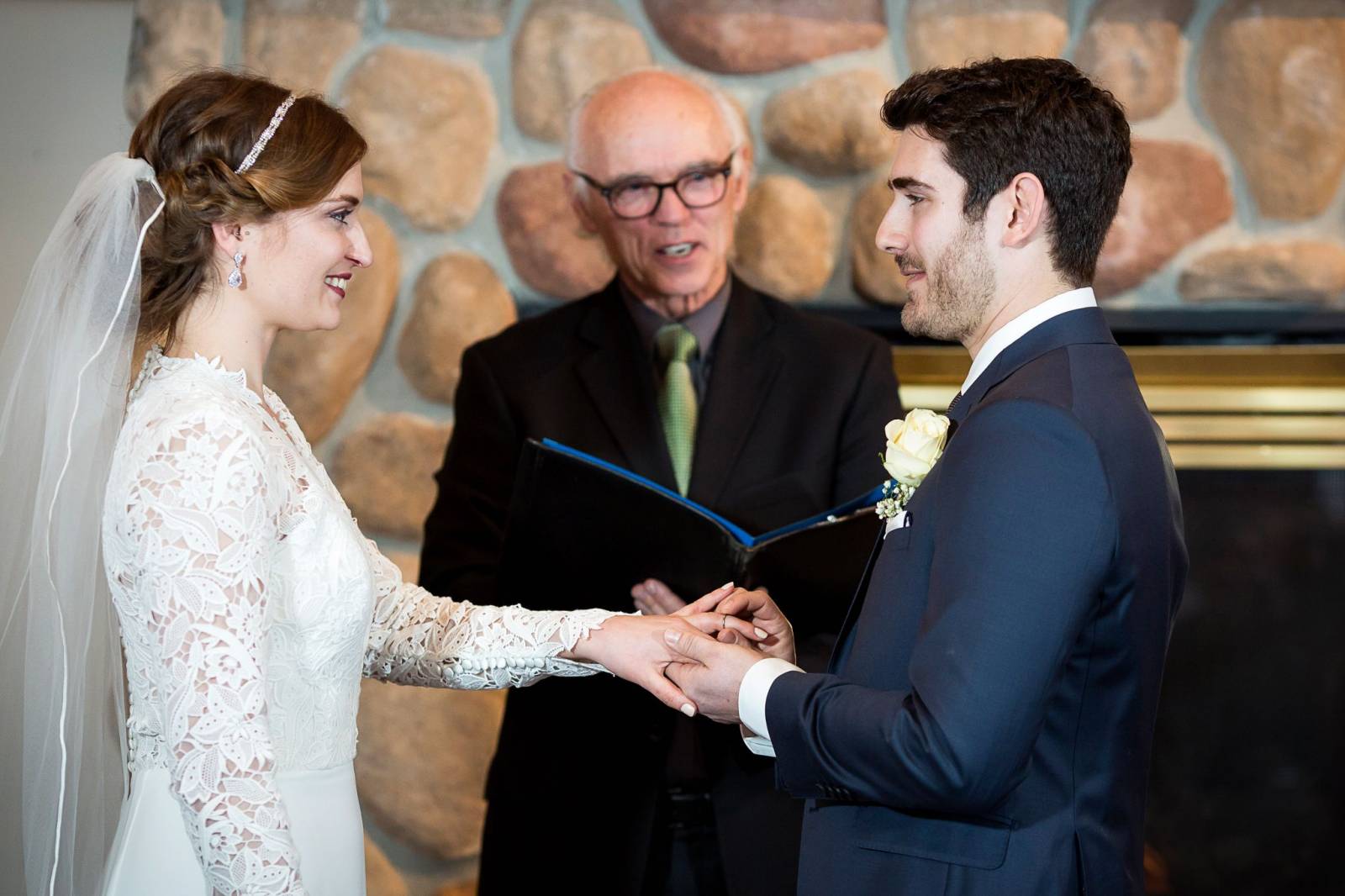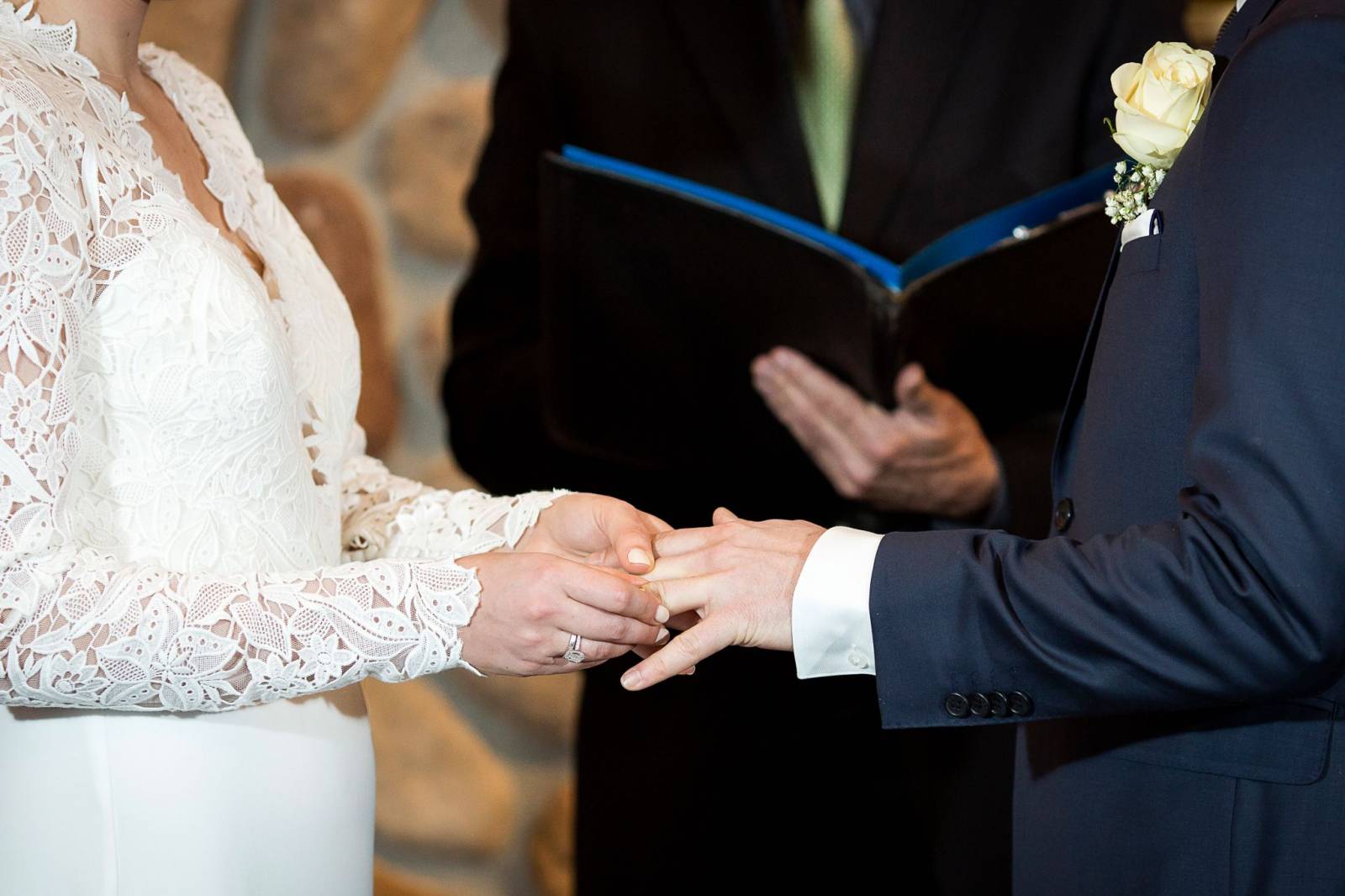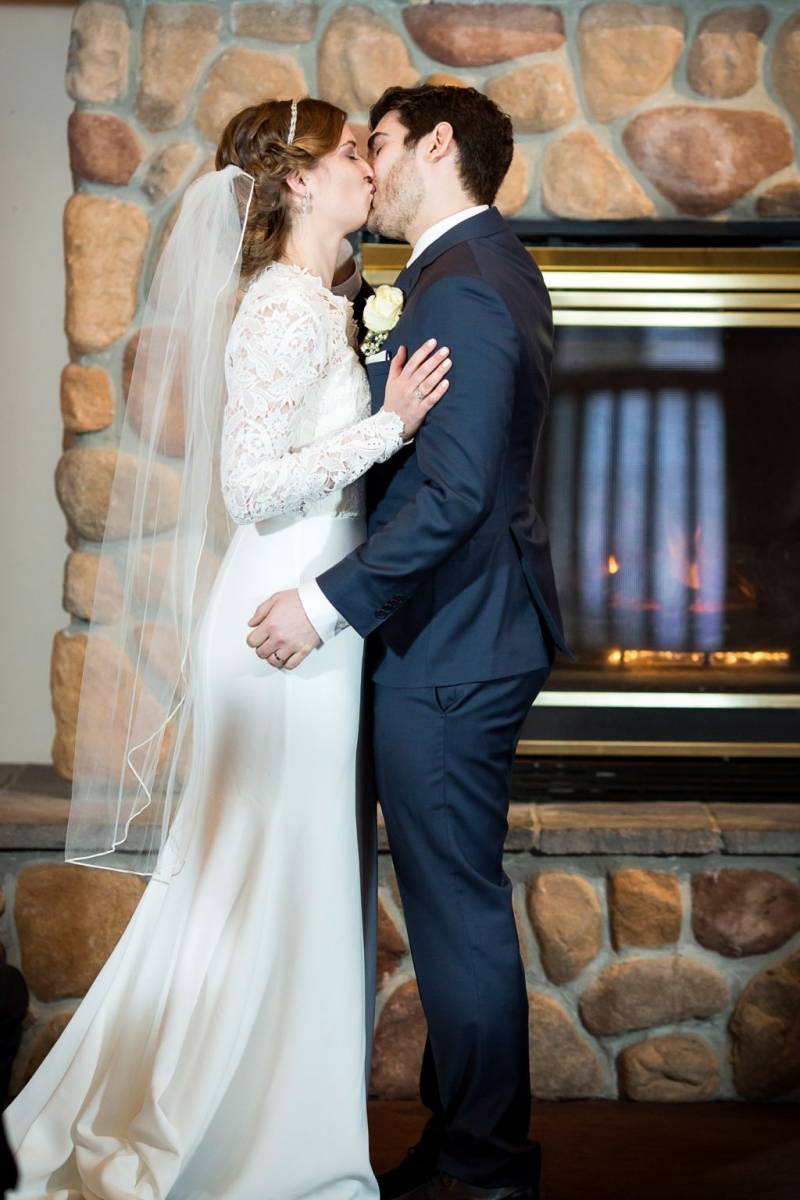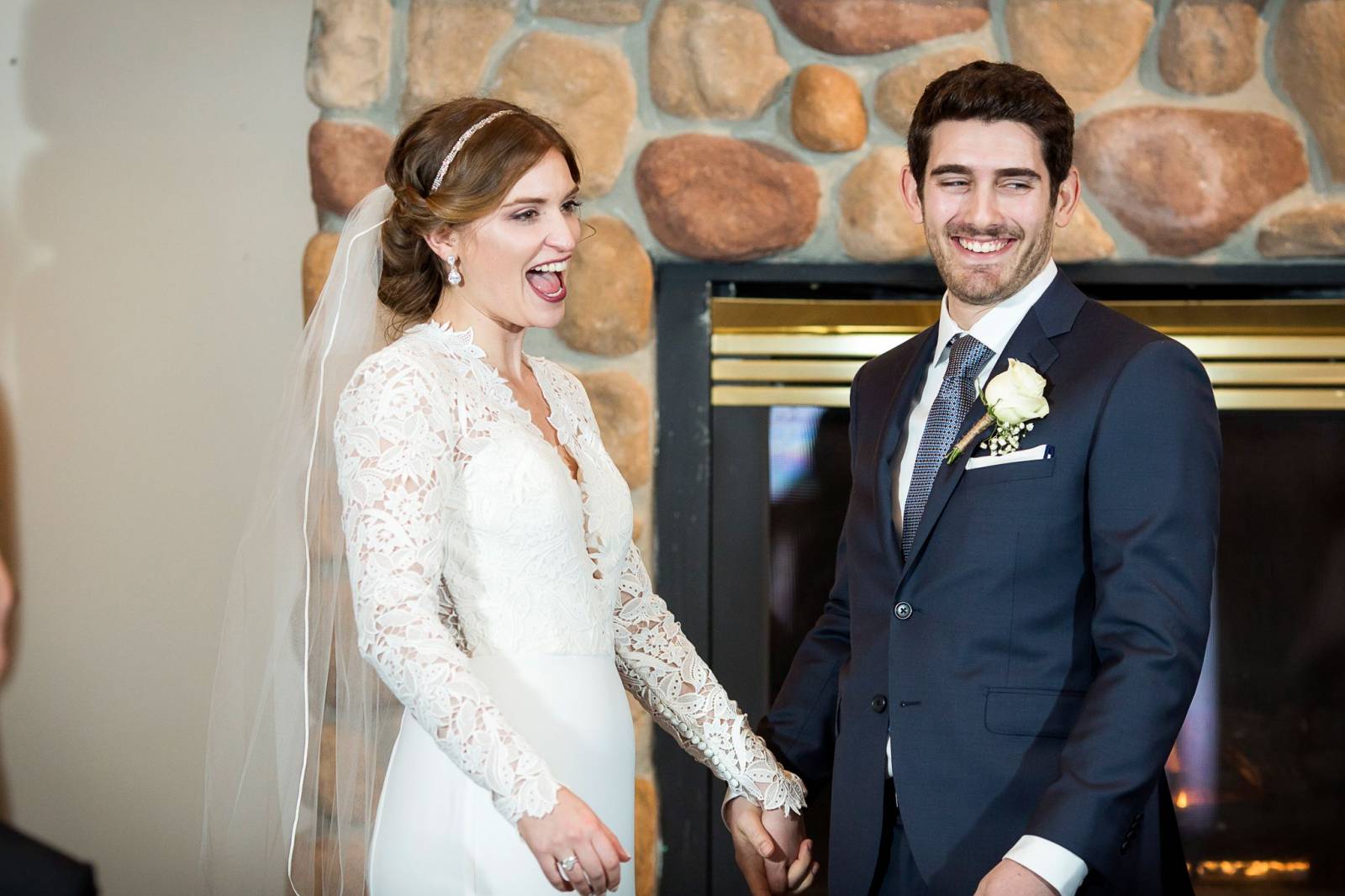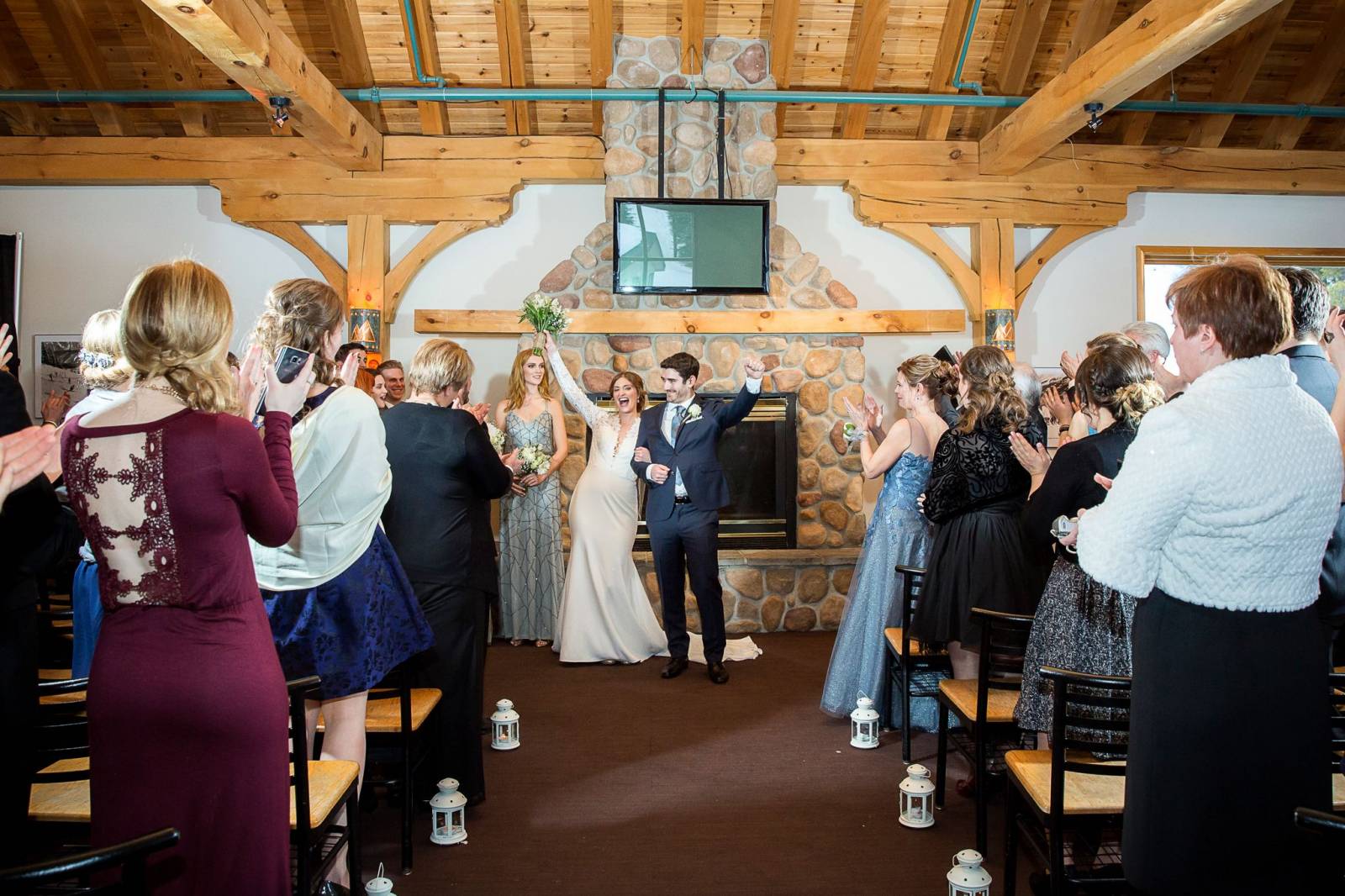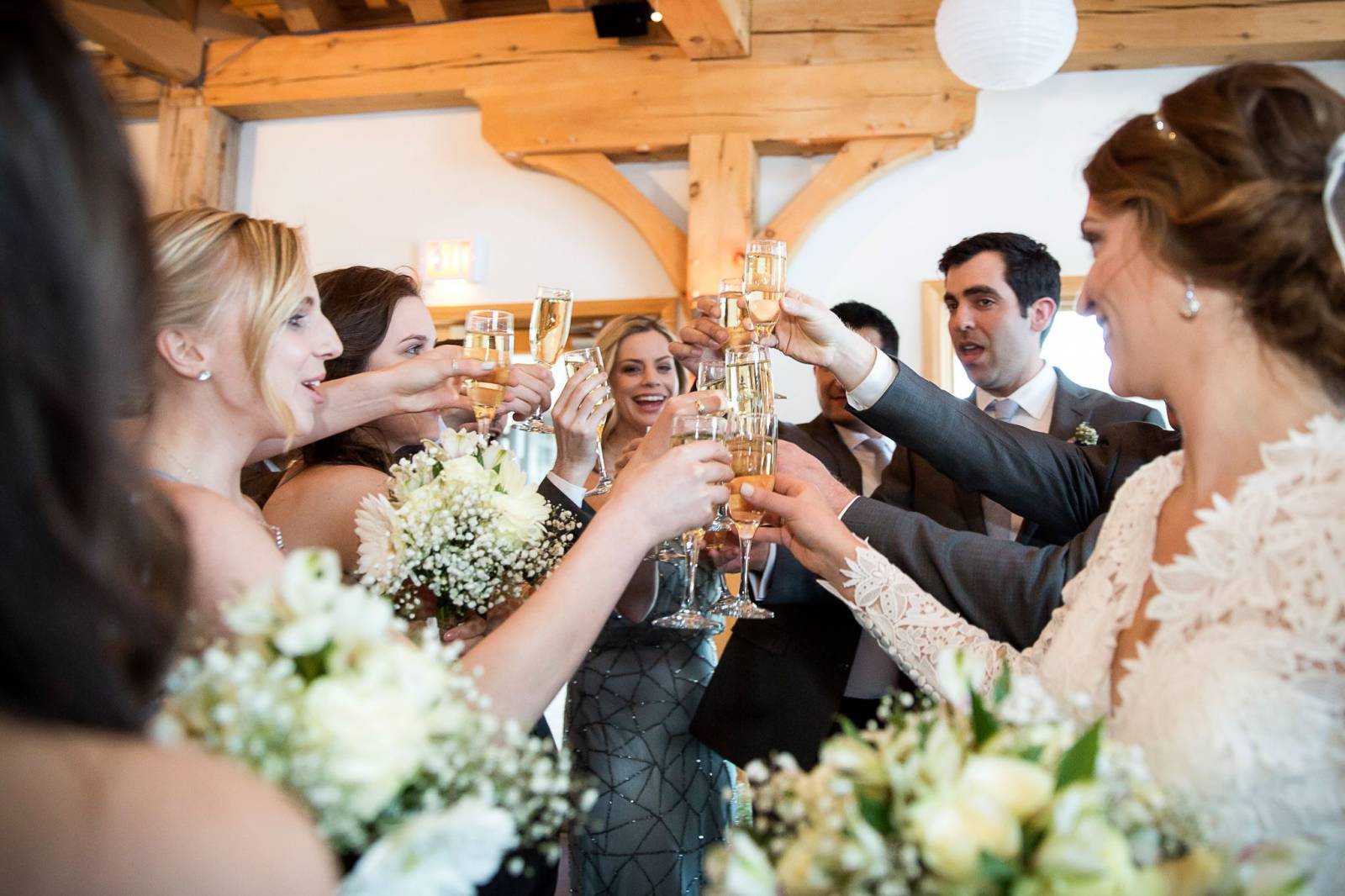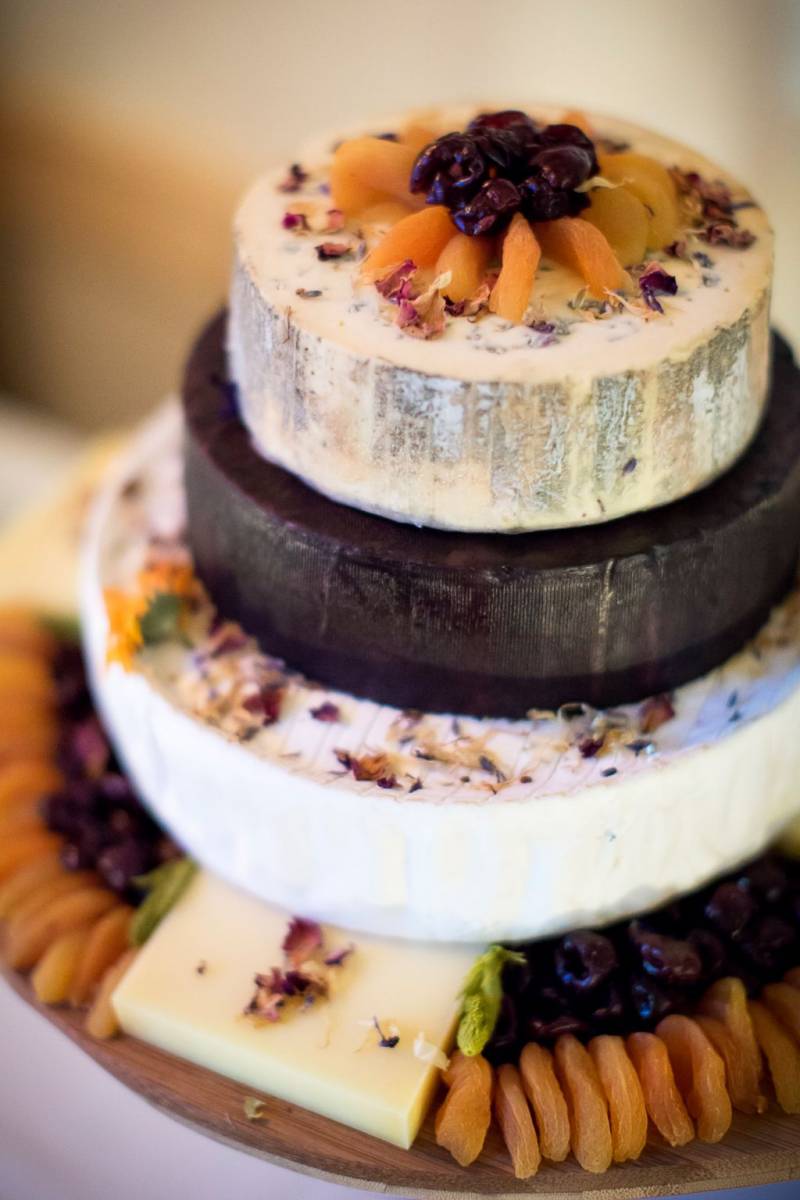 How fun is that wedding cake? Instead of the traditional wedding cake they decided to have some delicious cheeses from Peasant Cheese!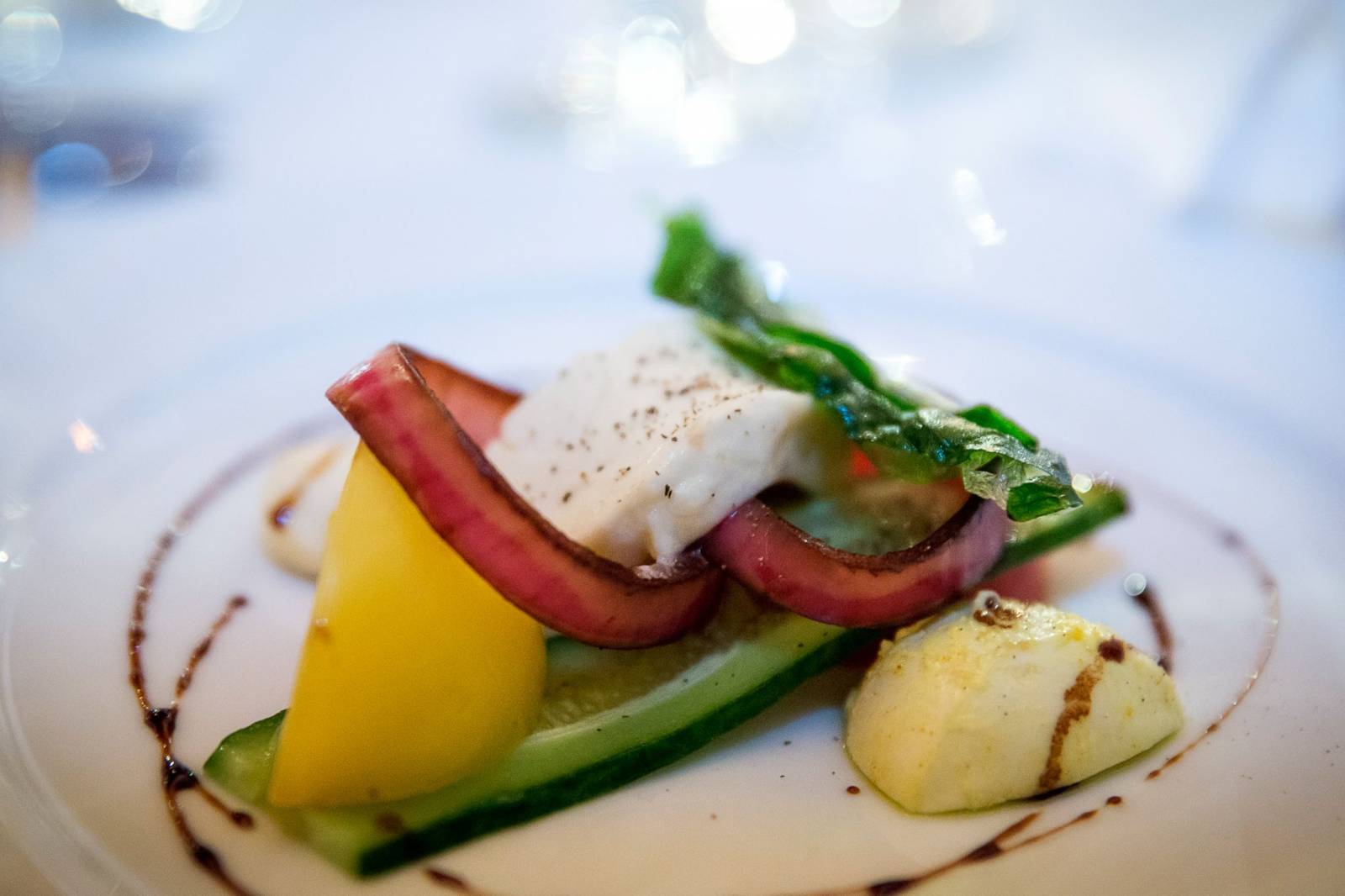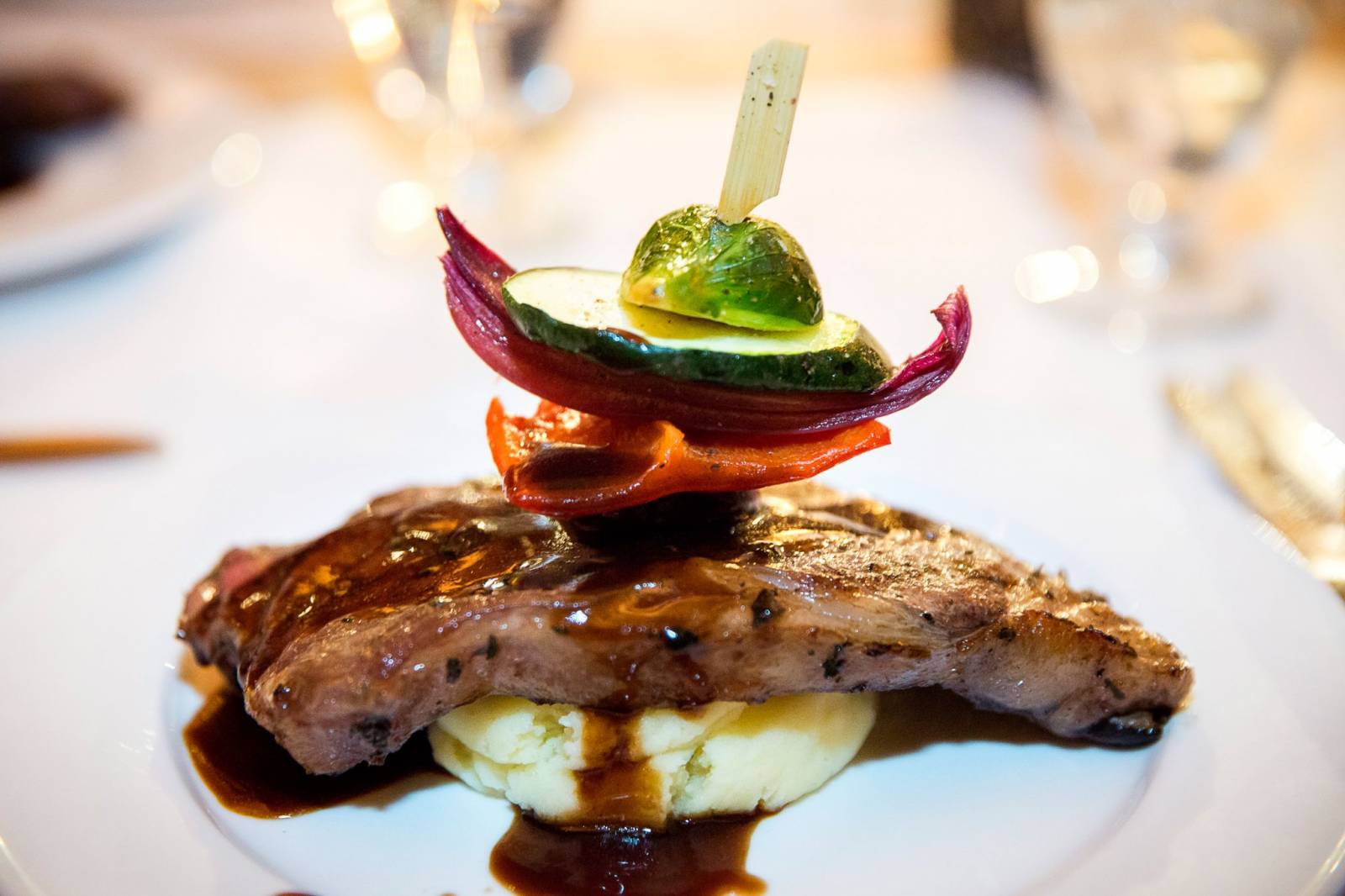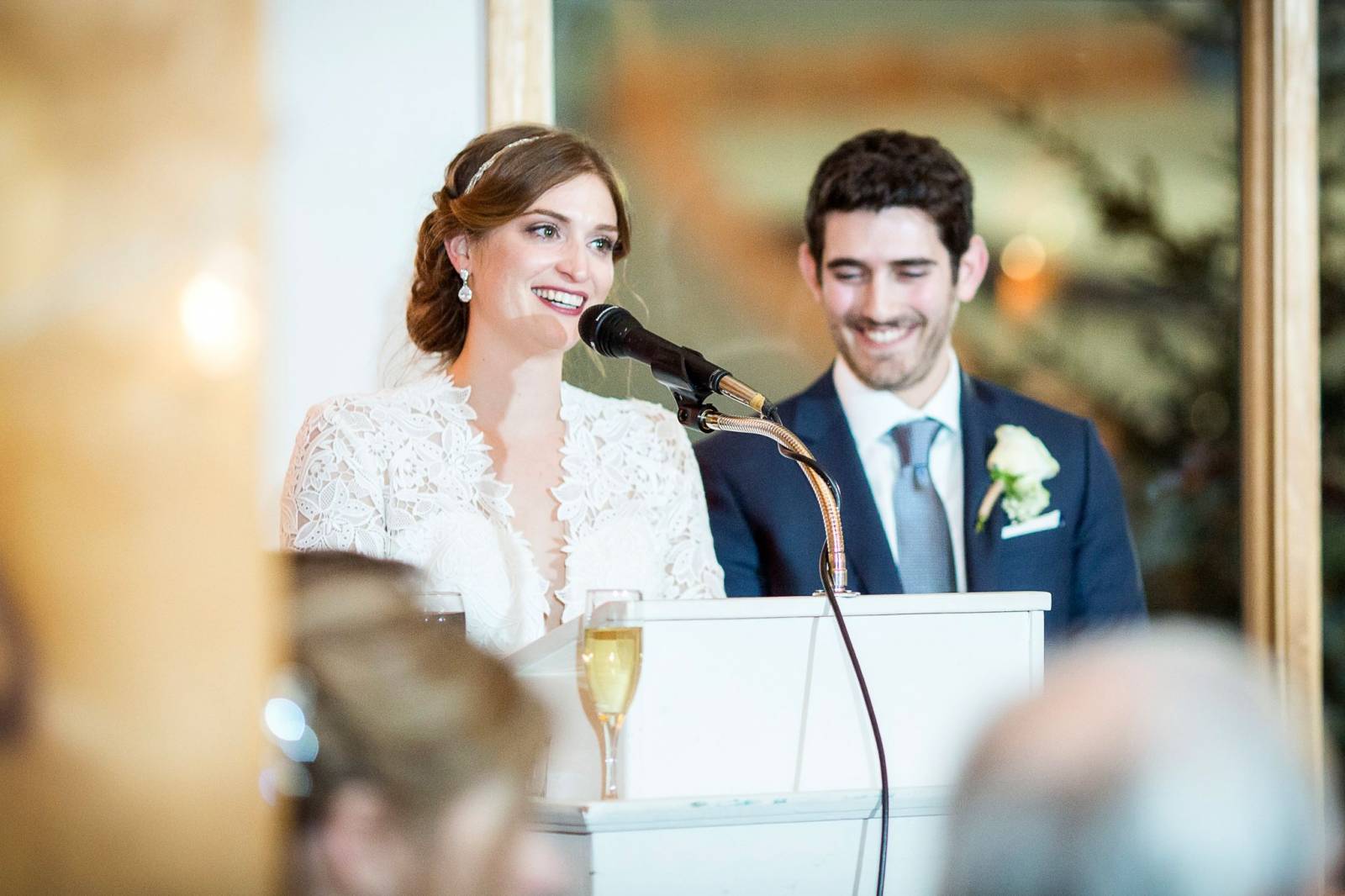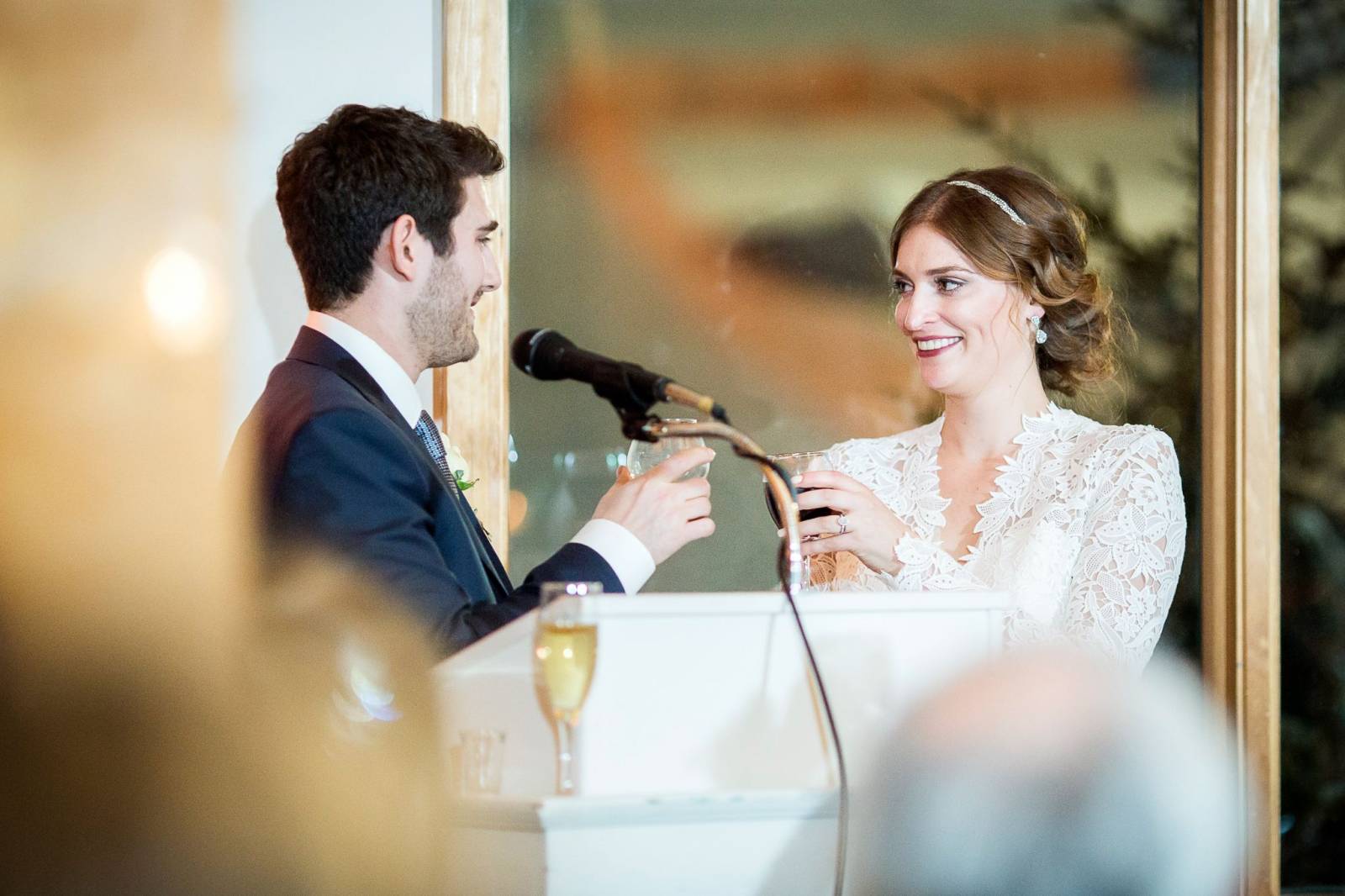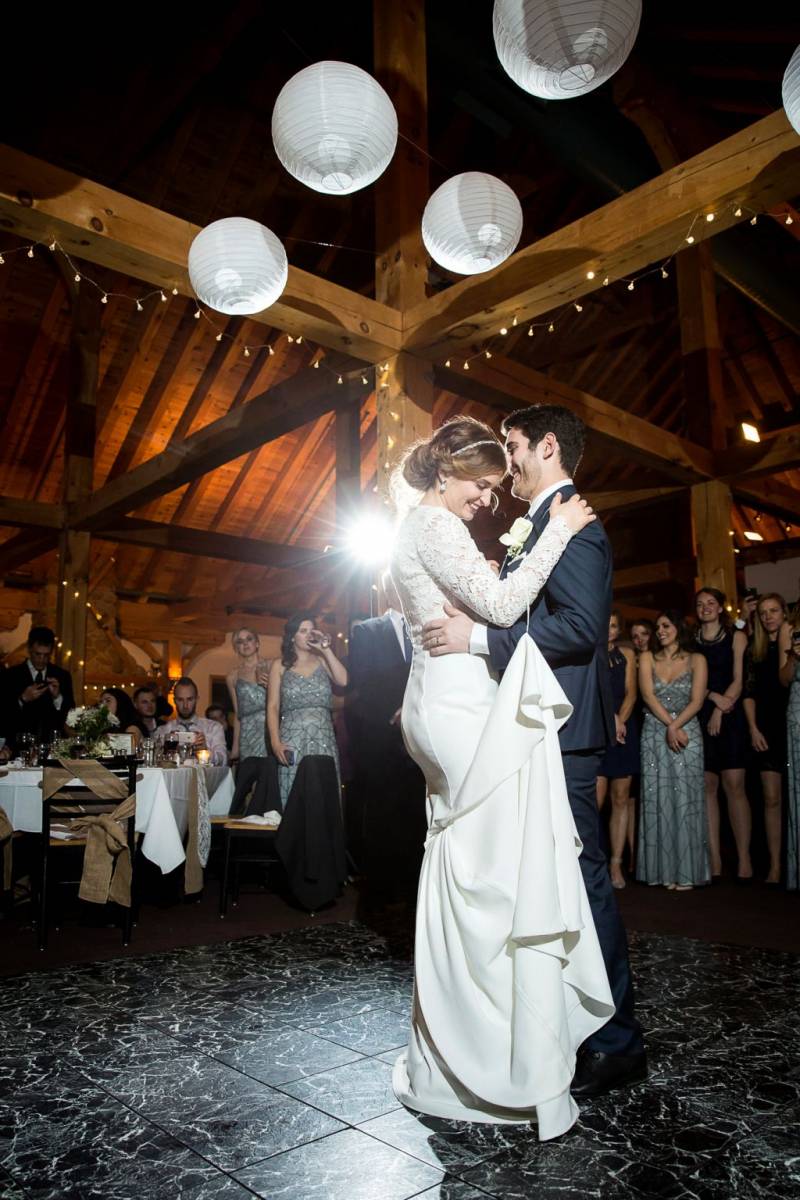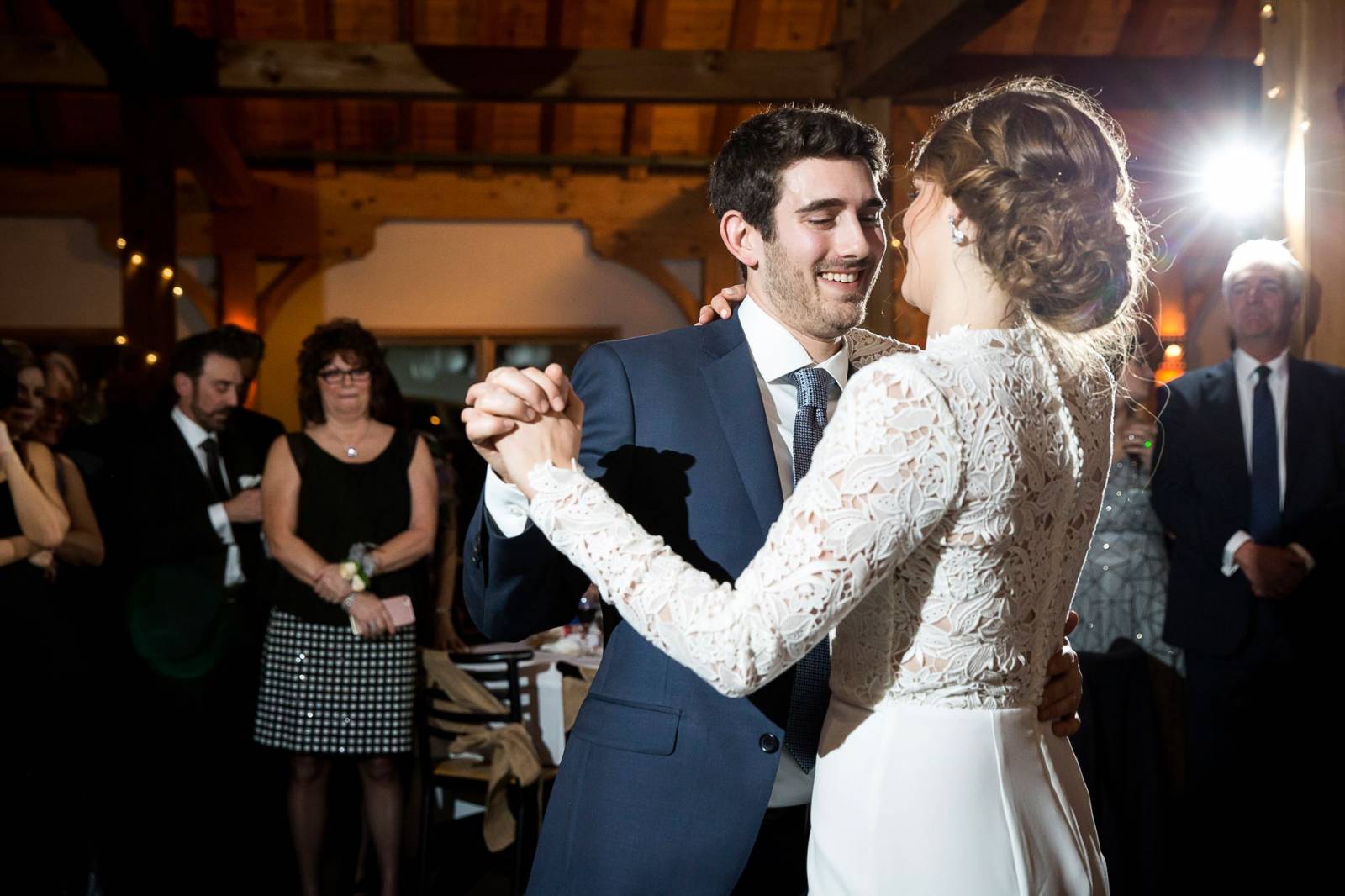 I'm always curious to know how my couples choose their first dance song, these two have one of the best story I've ever heard! Here's why they chose Ben Harper - Not Fire, Not Ice. From the bride: "When Josh and I first met, I had already planned a trip to volunteer in Peru for a few months. I left after only knowing him for 5 or 6 weeks and was unsure if the bond we had made in the short amount of time could hold while I was 6,000km away. While I was commuting to my volunteering placement, I decided to play a game I liked to call ' iPod Magic 8 Ball'. This meant I could ask my iPod any question I wanted, press shuffle, and the song beheld the answer to my question. Of course, meeting someone you know is pretty special right before you leave on a volunteer trip is tough, so I turned to my iPod to give me the answer on the future of Josh and me. I asked it "Will Josh and I stay together and make it through this trip and the long-distance?", and my iPod answered with the song Not Fire, Not Ice. The song is about having a love so strong that nothing can get in your way. Thank you iPod!"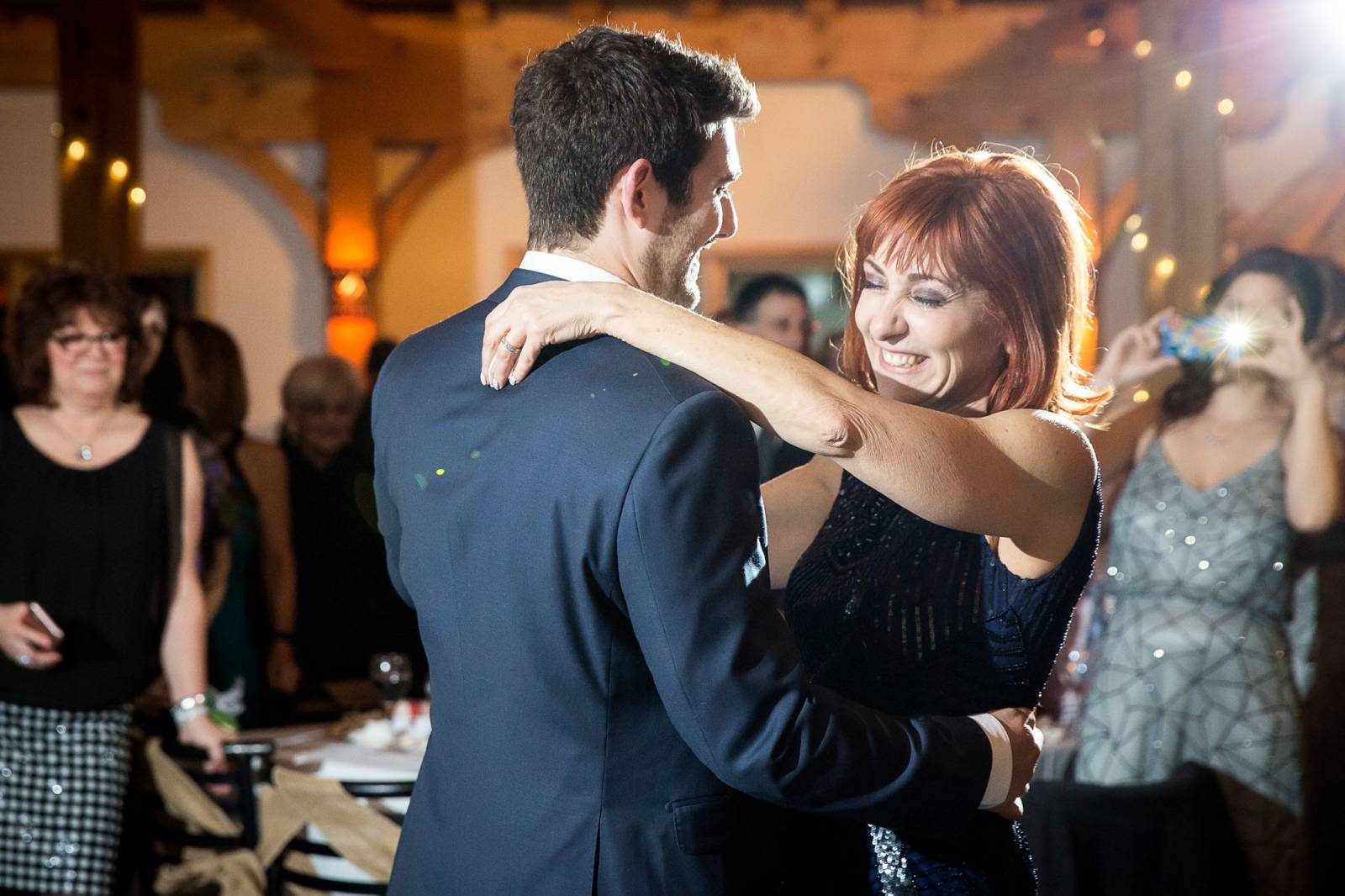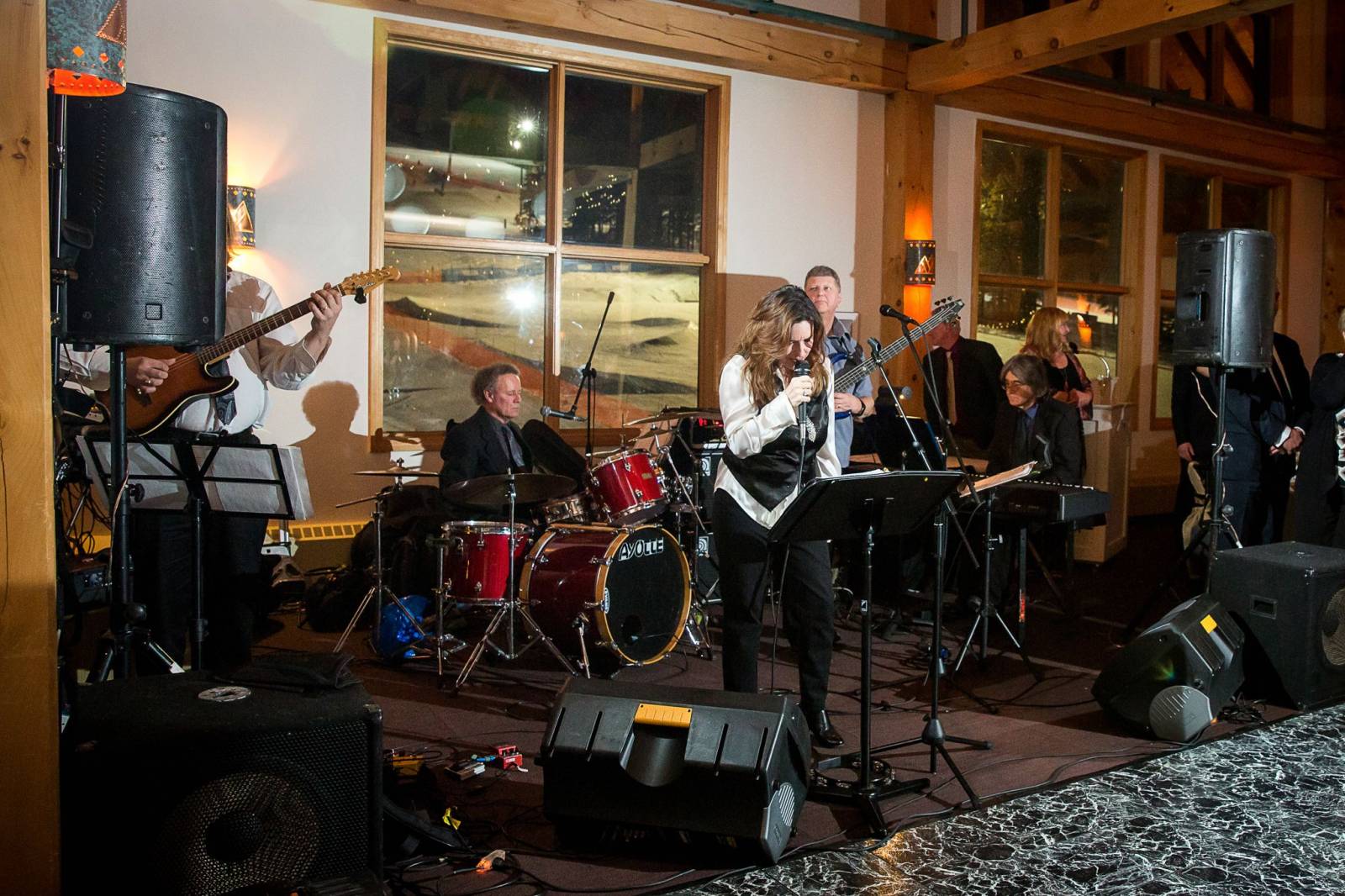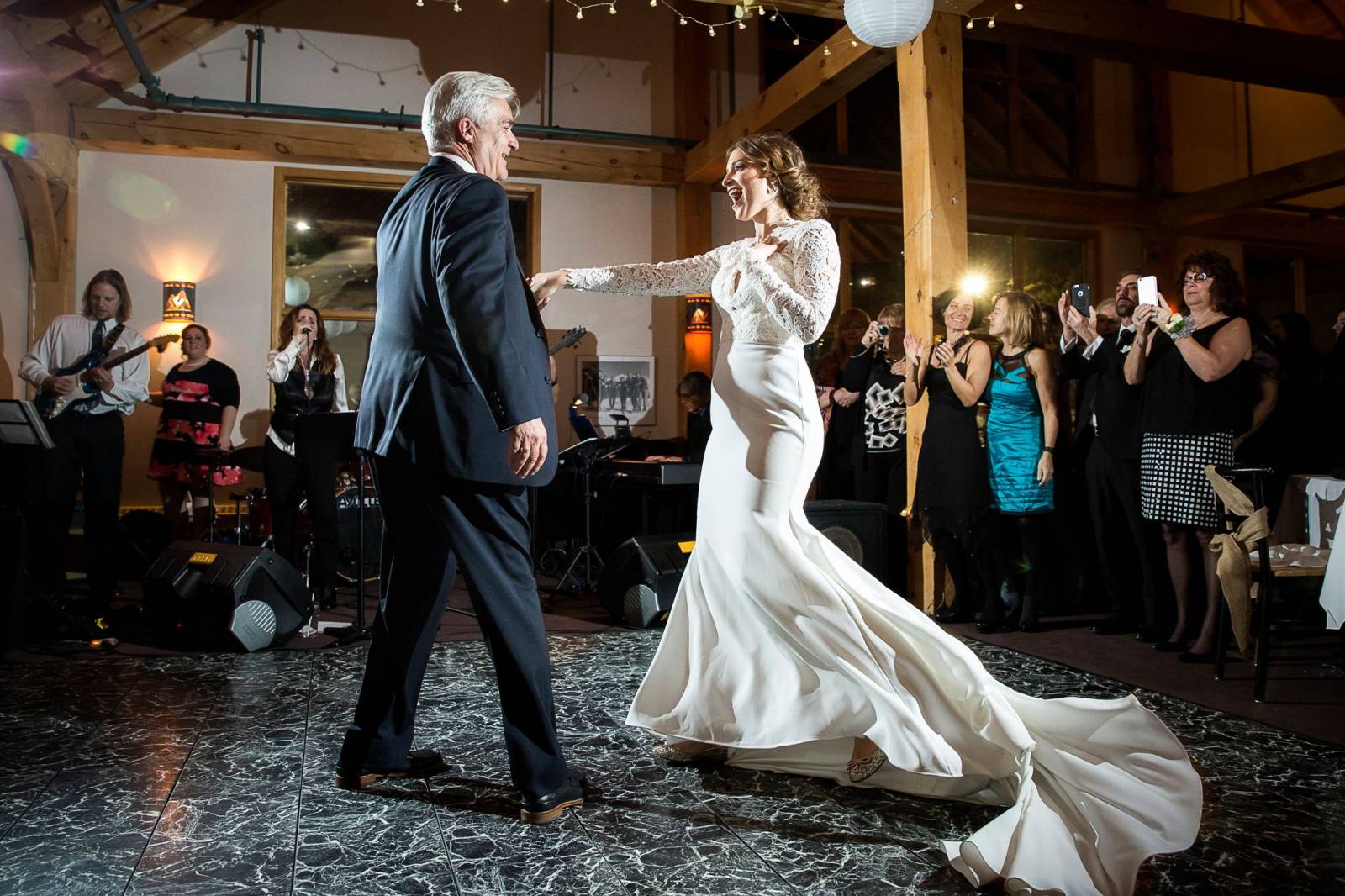 I just loved everything about this Banff winter wedding at the Norquay Ski Lodge! If you are planning a 2017 or 2018 winter wedding in the mountains, please don't hesitate to get in touch with me so I can give you informations on my packages:)