On December 4th, 2014, L&C shared their vows in front of close friends and family at the Baker Creek Chalets in Banff. They hoped for an outdoor winter ceremony and their wish came true! It was a chilly day in the mountains but they offered orange scarves and hot chocolate to their guests so they were able to keep warm during the ceremony!
Here's a few words from the bride:
I (the bride) am a wedding planner - so the challenge was huge to find a venue that I hadn't worked in and create something unique that would set us apart from the 800+ weddings I'd been a part of during the last 12 years!
We didn't want a big lavish affair, our preference was for a very intimate celebration with family and friends. Outdoors in the snow was the priority so we were very excited to choose Baker Creek in December as it offered the perfect winter wonderland venue that we were looking for. Beautiful log cabins for the guests to stay in and a stunning backdrop for the ceremony outside.
The reception was set up in a less formal setting with small groups rather than huge tables, so people could easily chat and enjoy the company of friends and family. Table centerpieces were an assortment of individual cakes, candles and flower vases, each table name was 'orange' in a different language! With 2 fireplaces ablaze, candles and orange accents everywhere the setting was magical!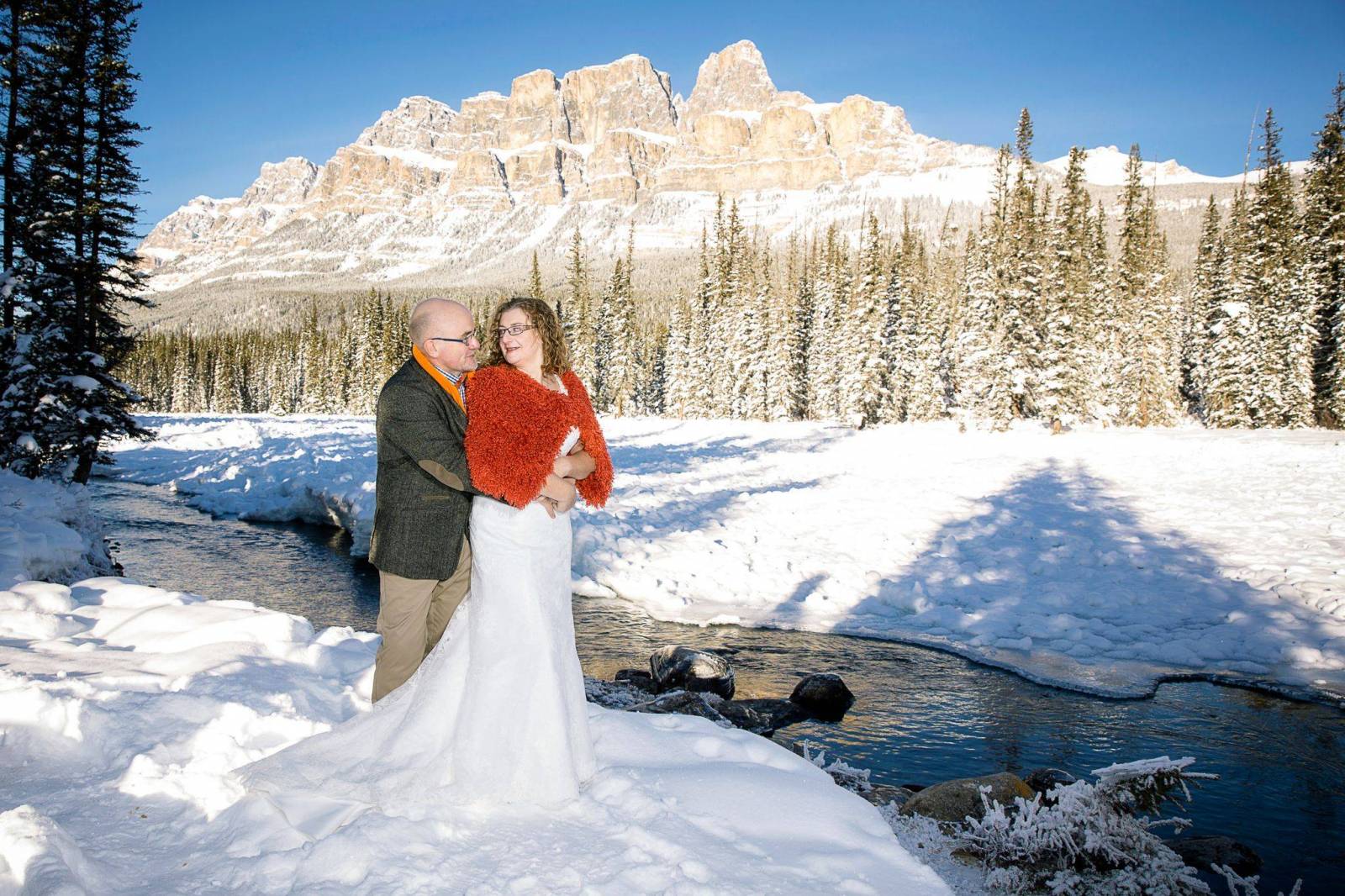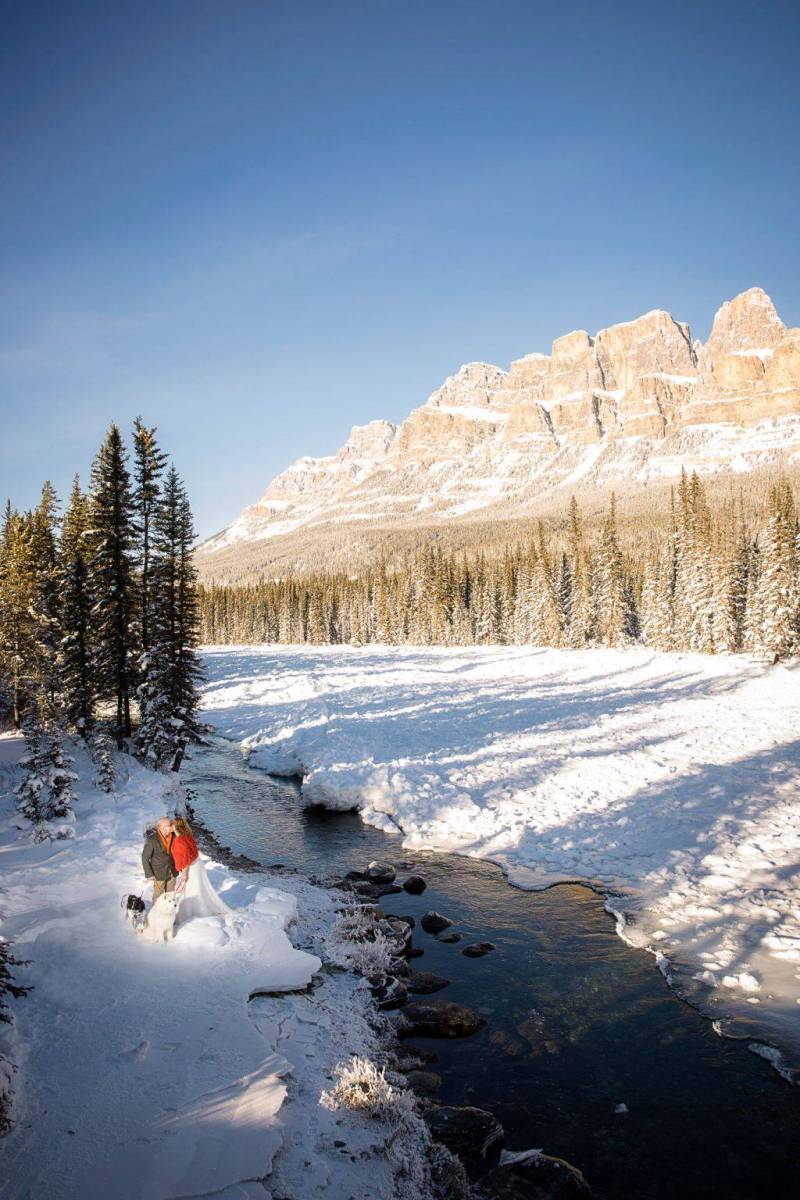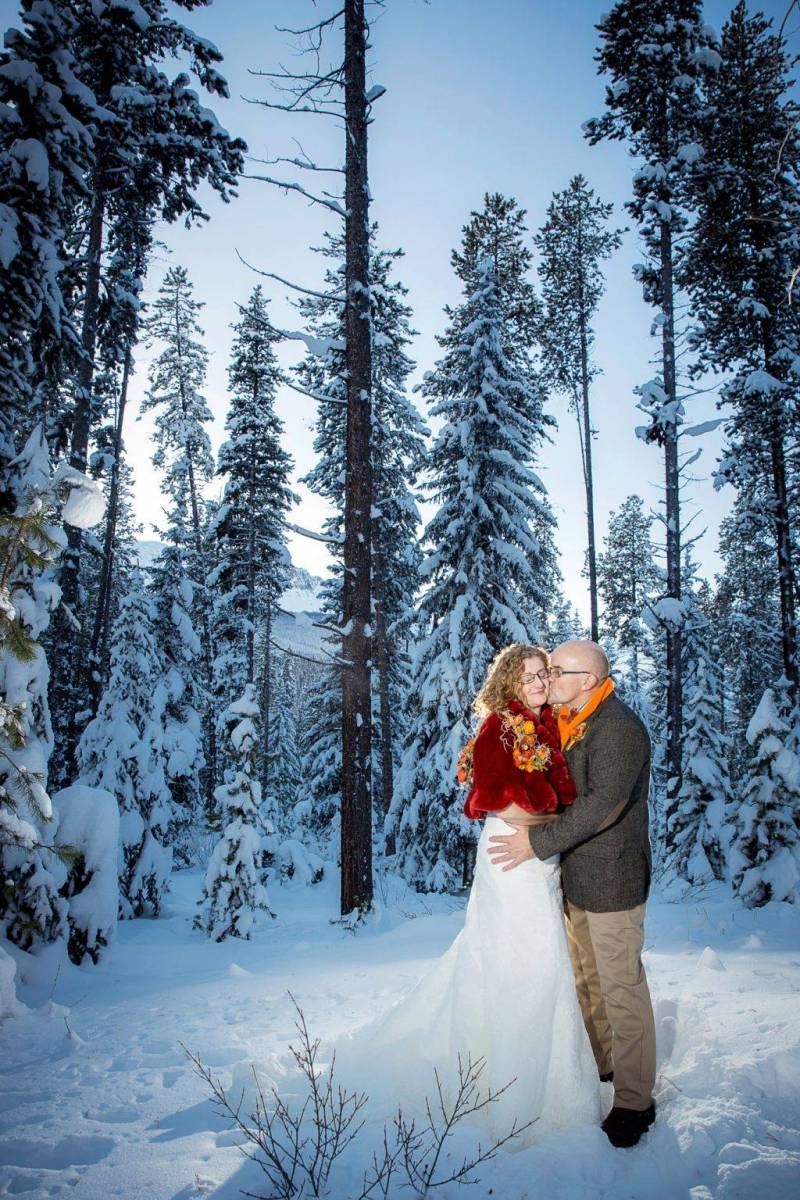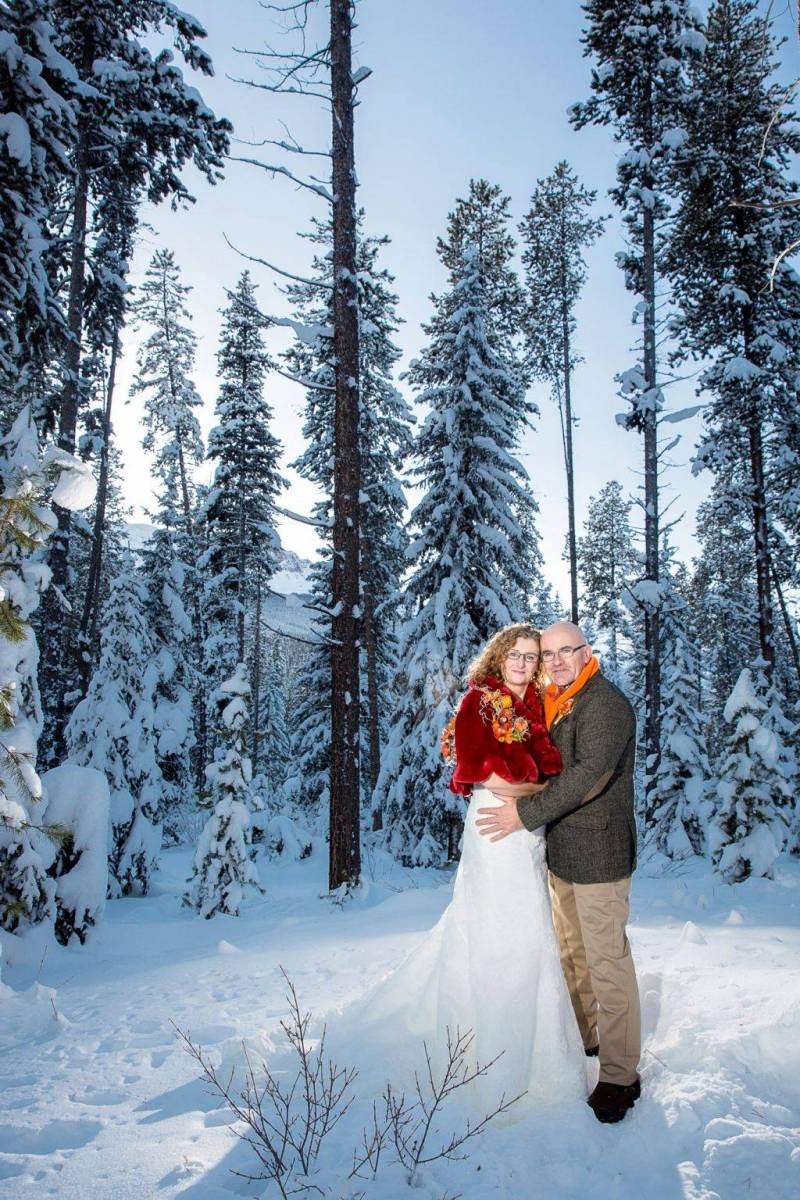 I just love these two images! The orange went perfectly well against that awesome backdrop. I love Banff winter weddings especially when the trees are all covered in snow, it looks magical!!!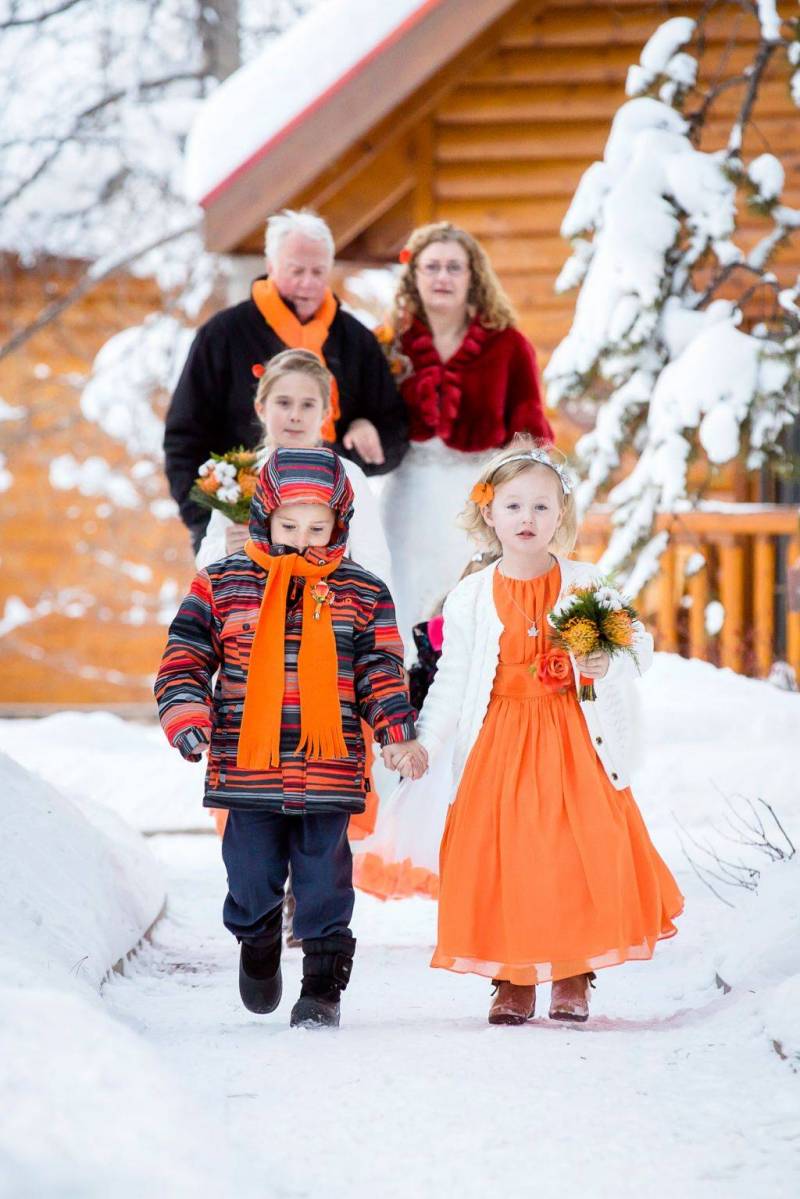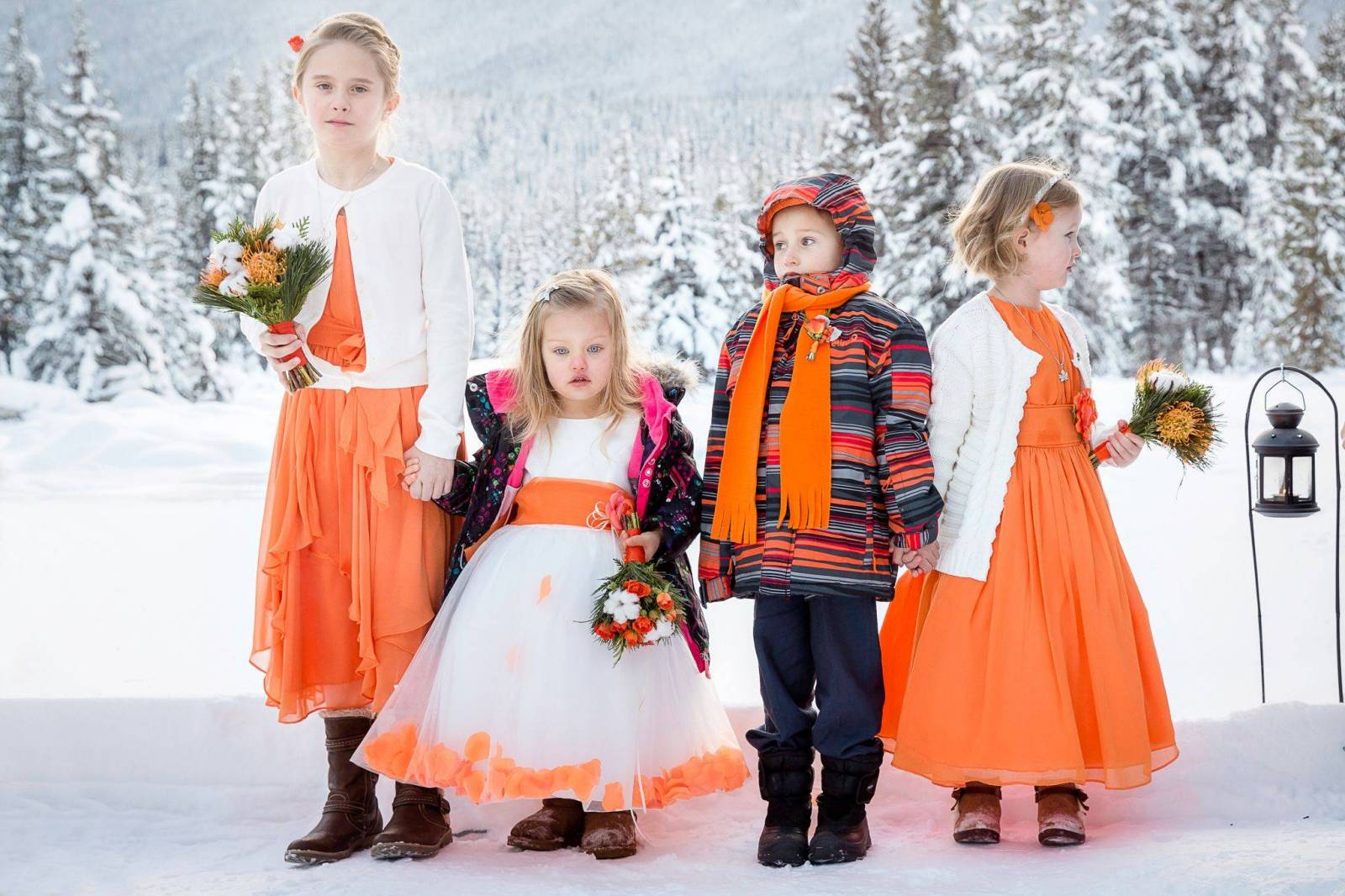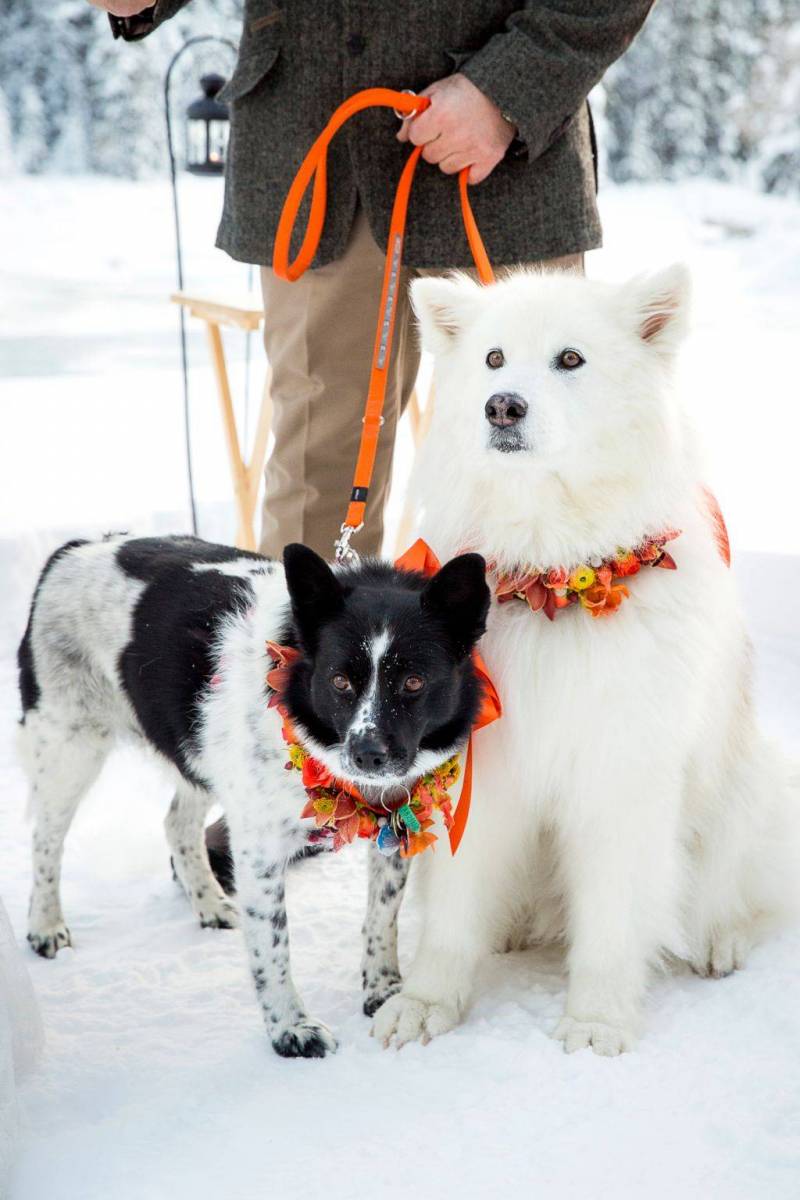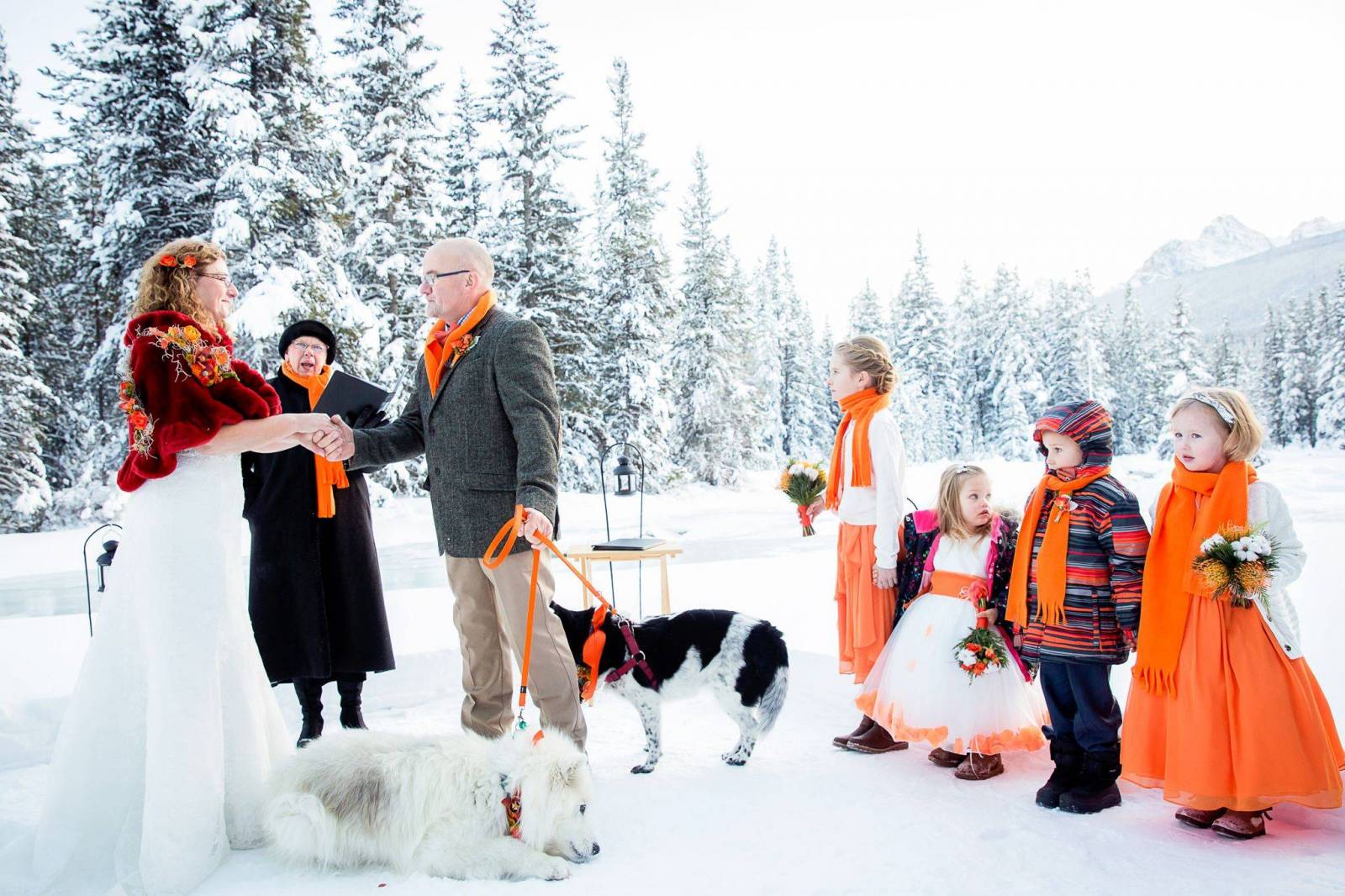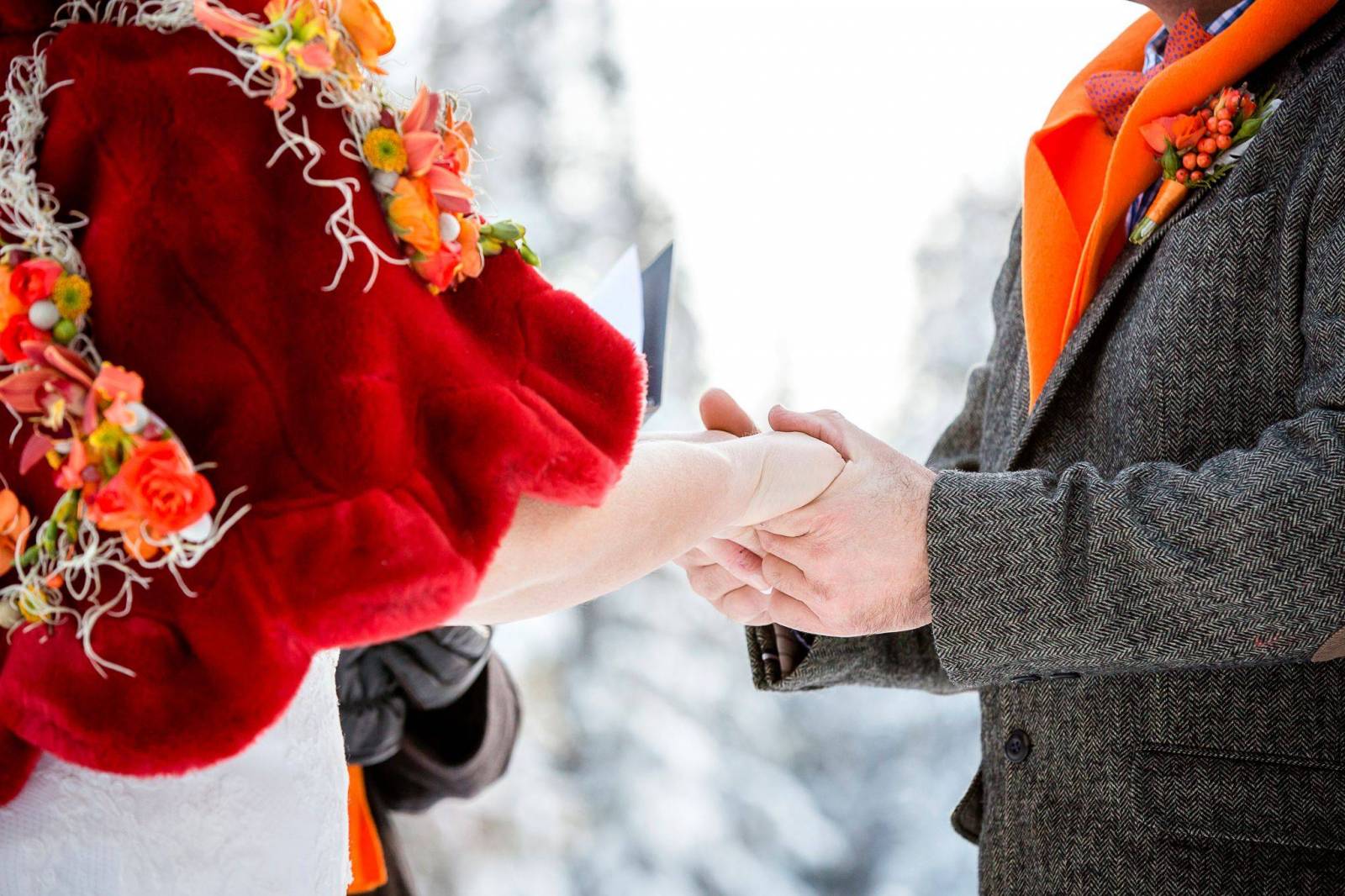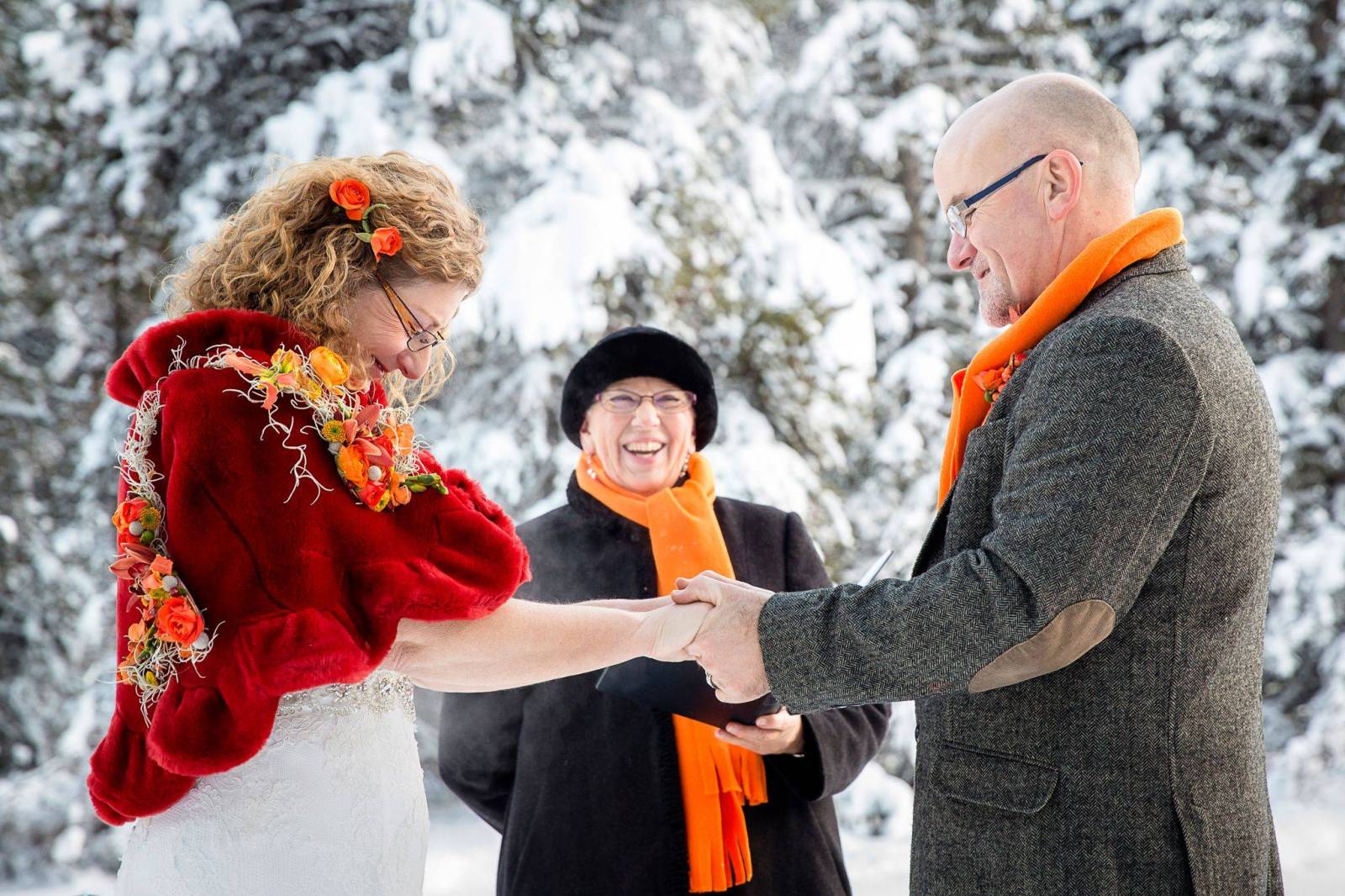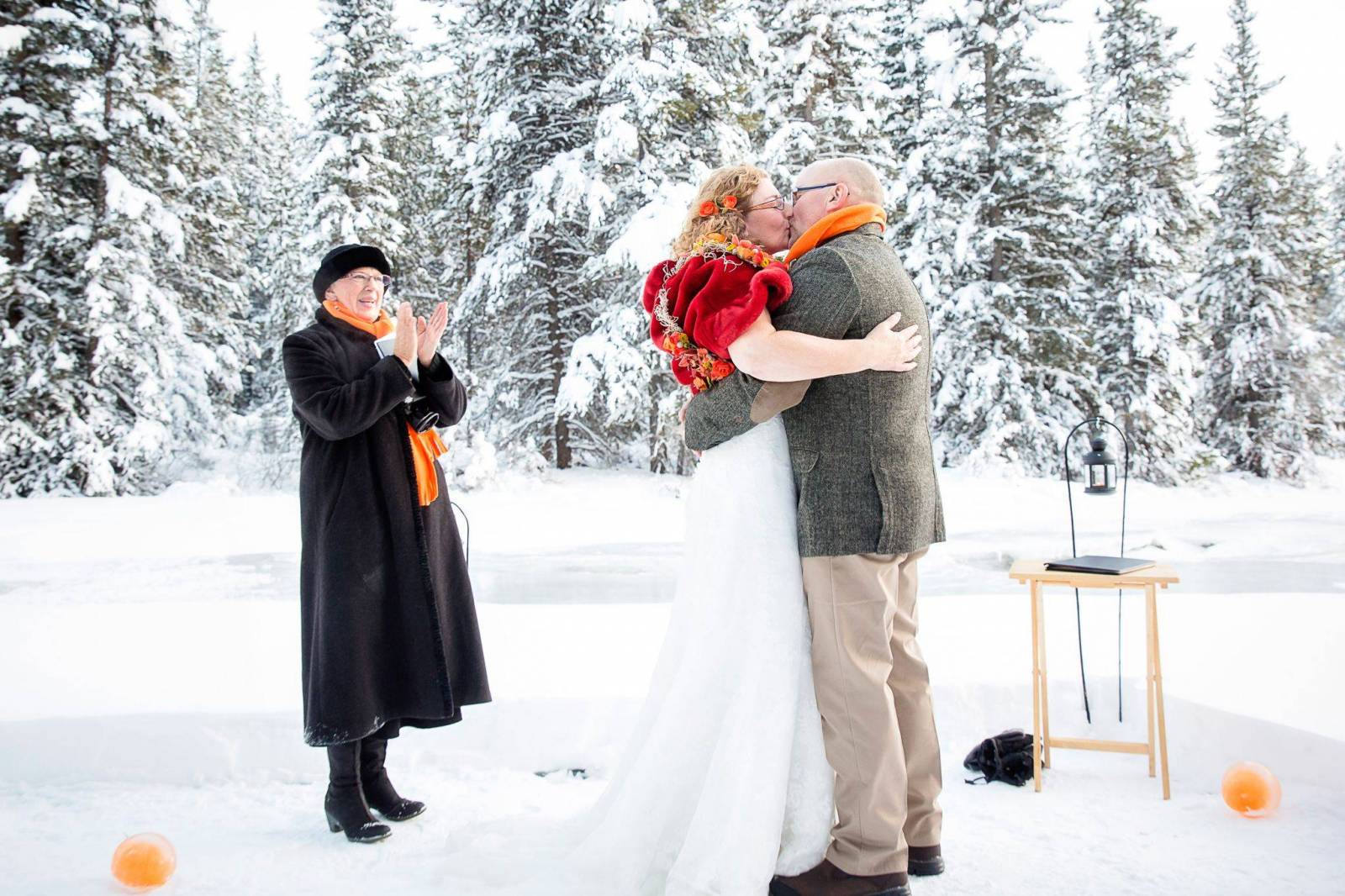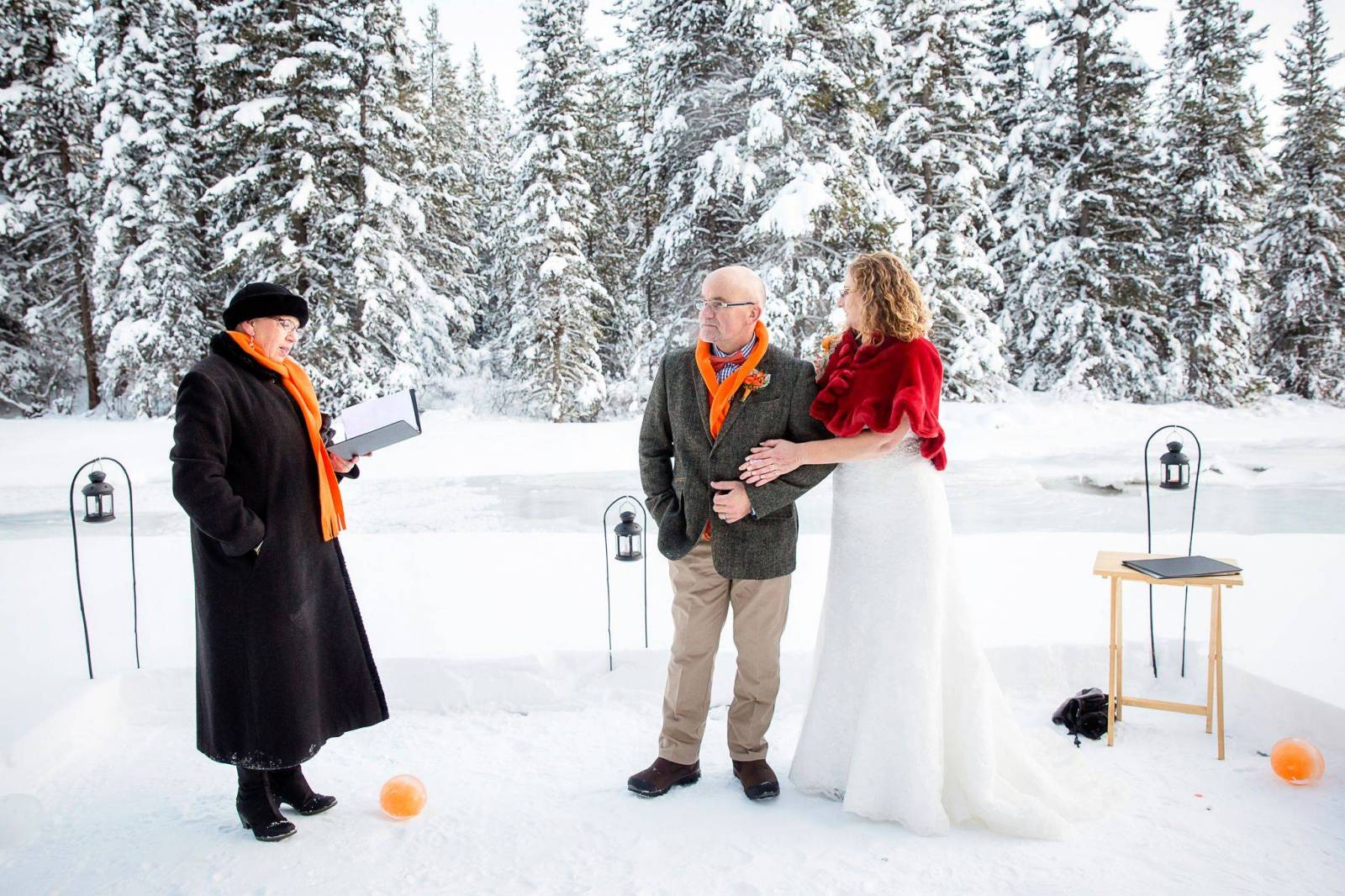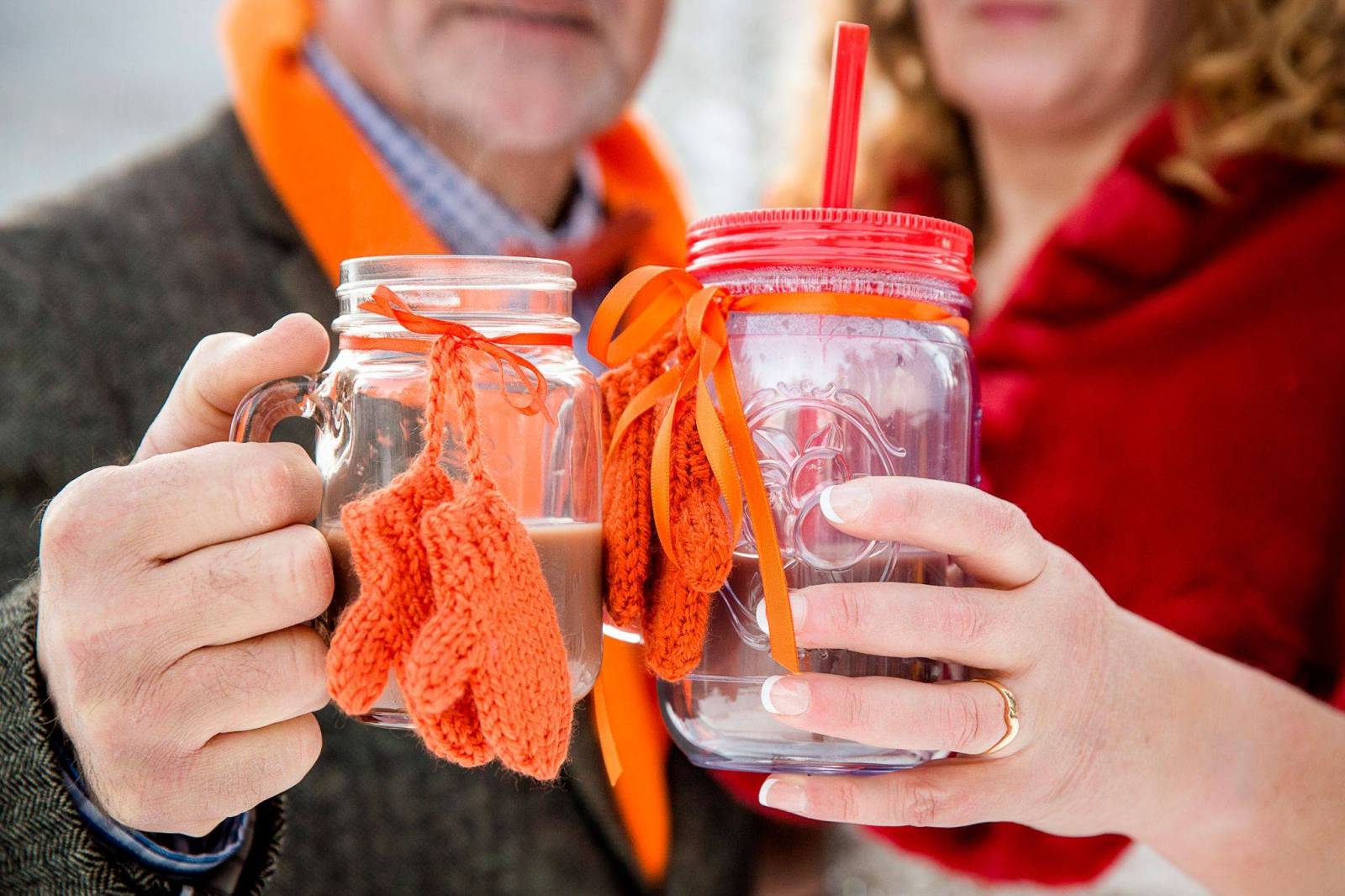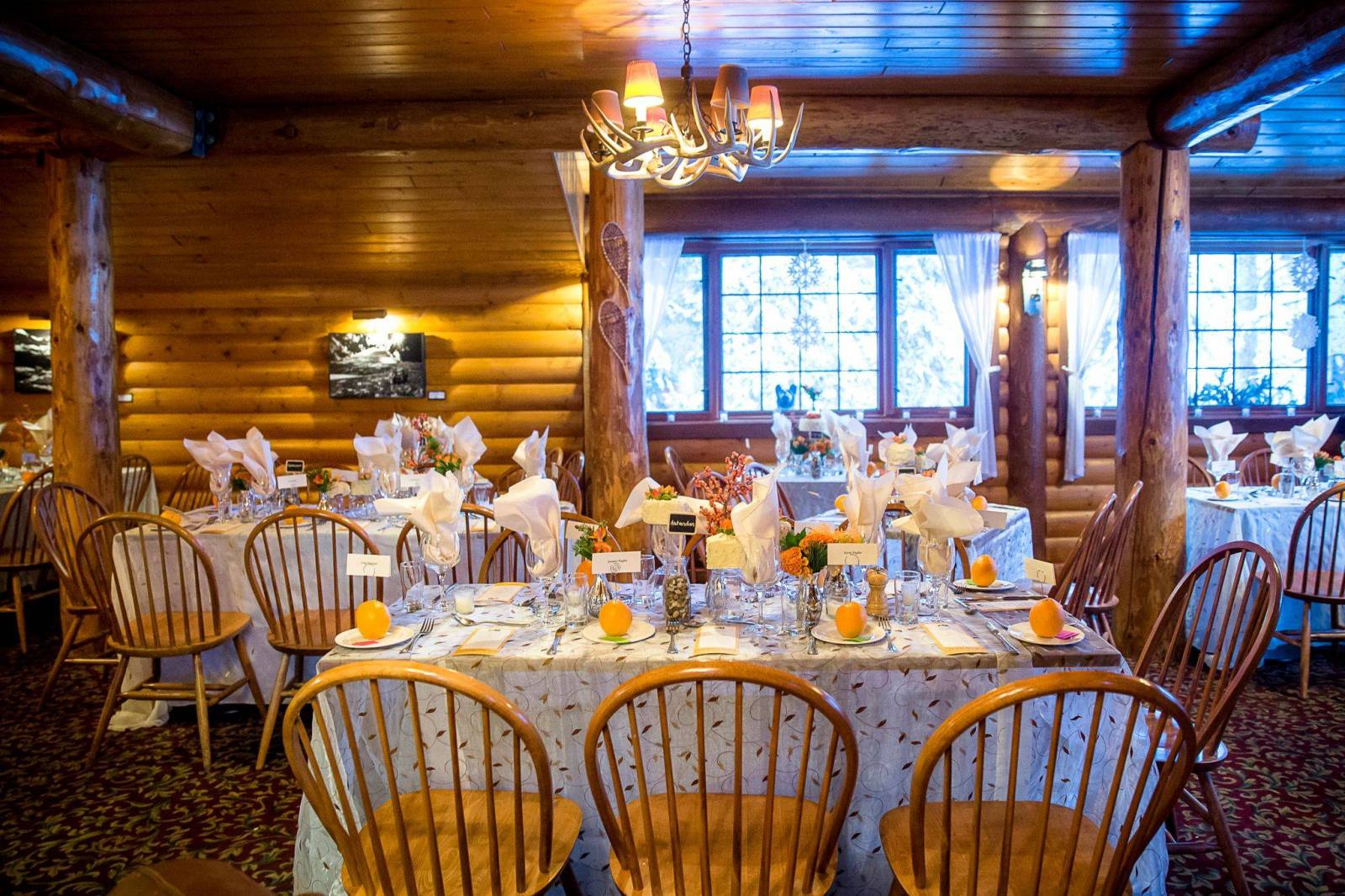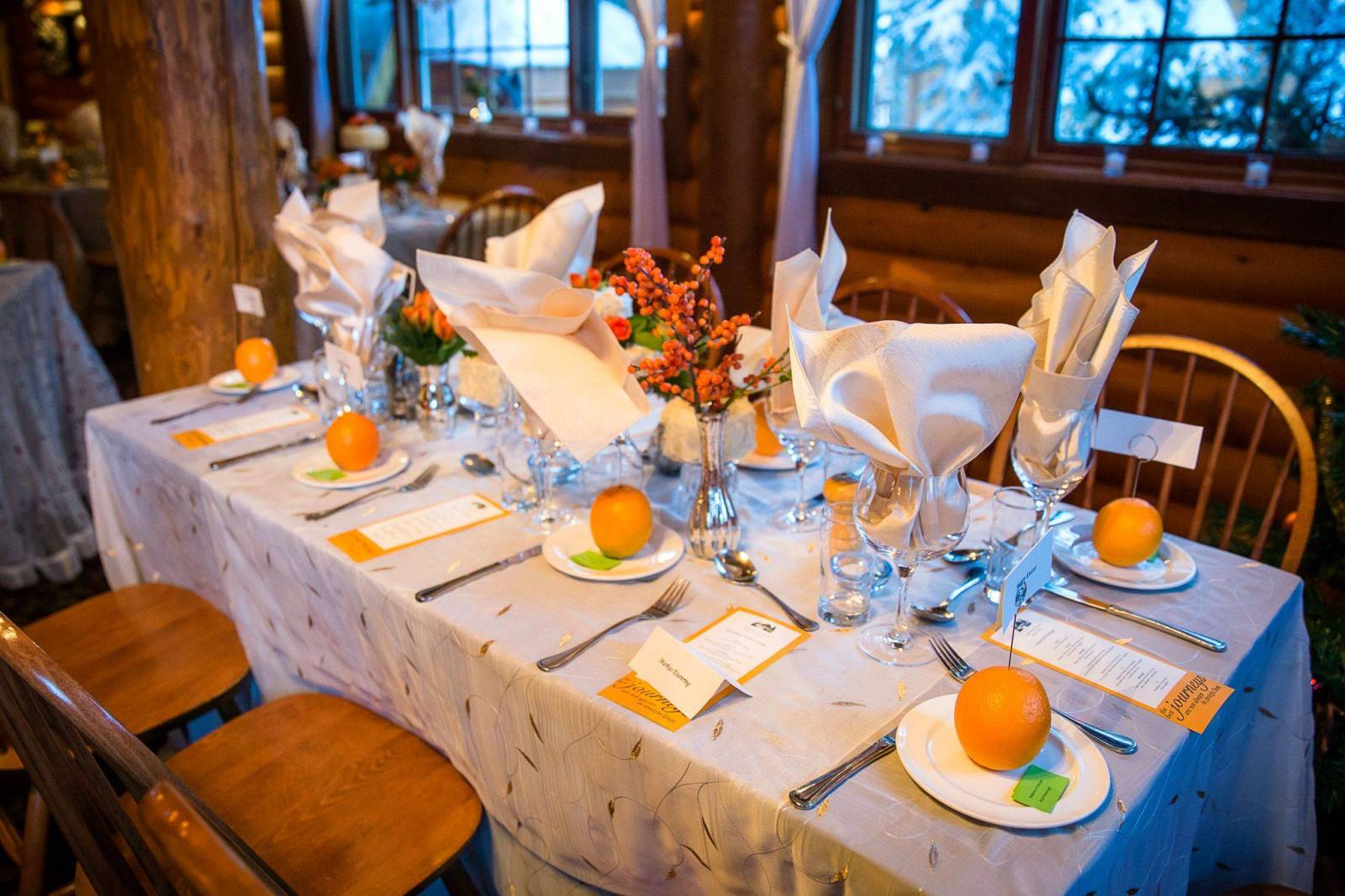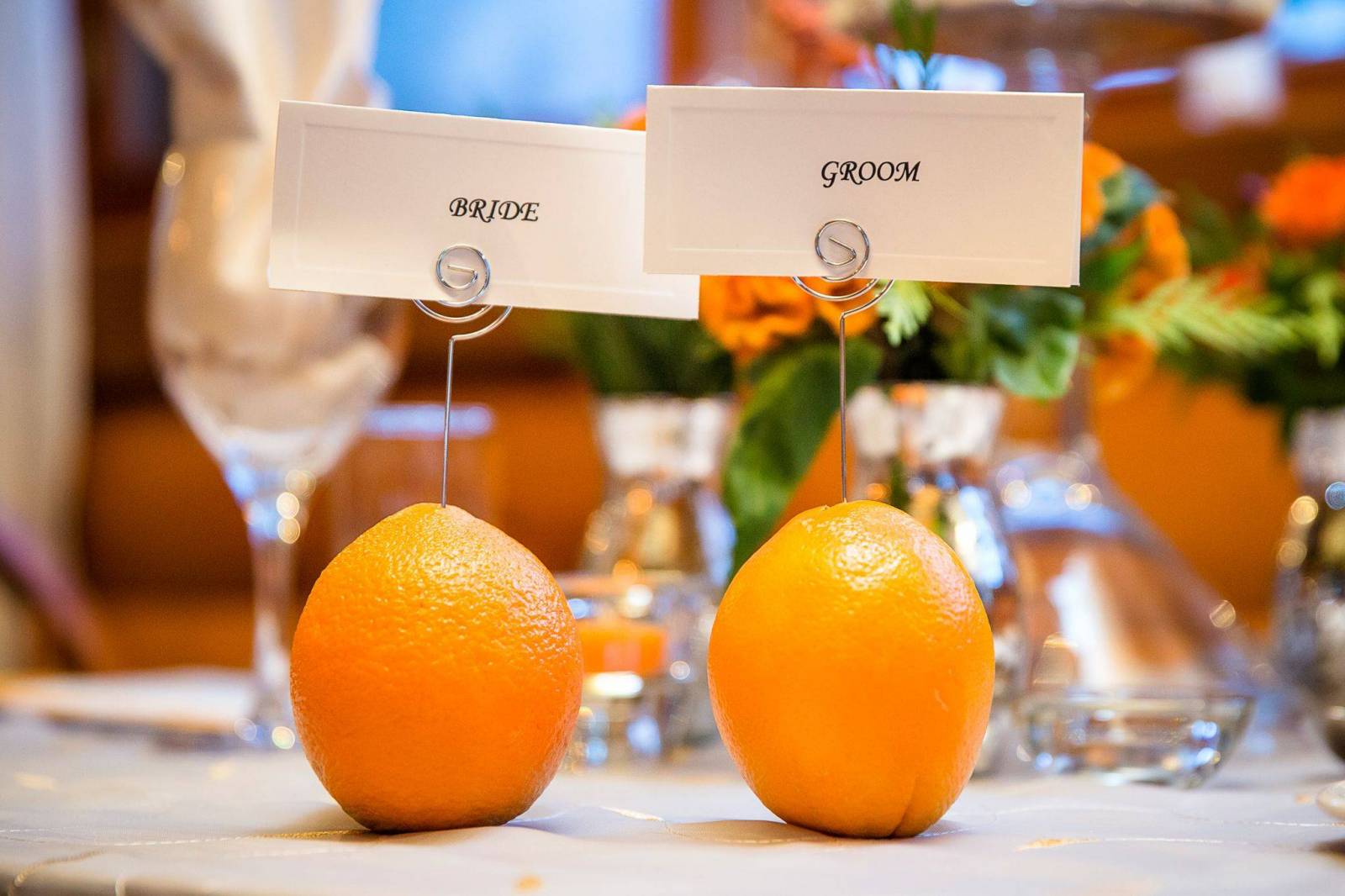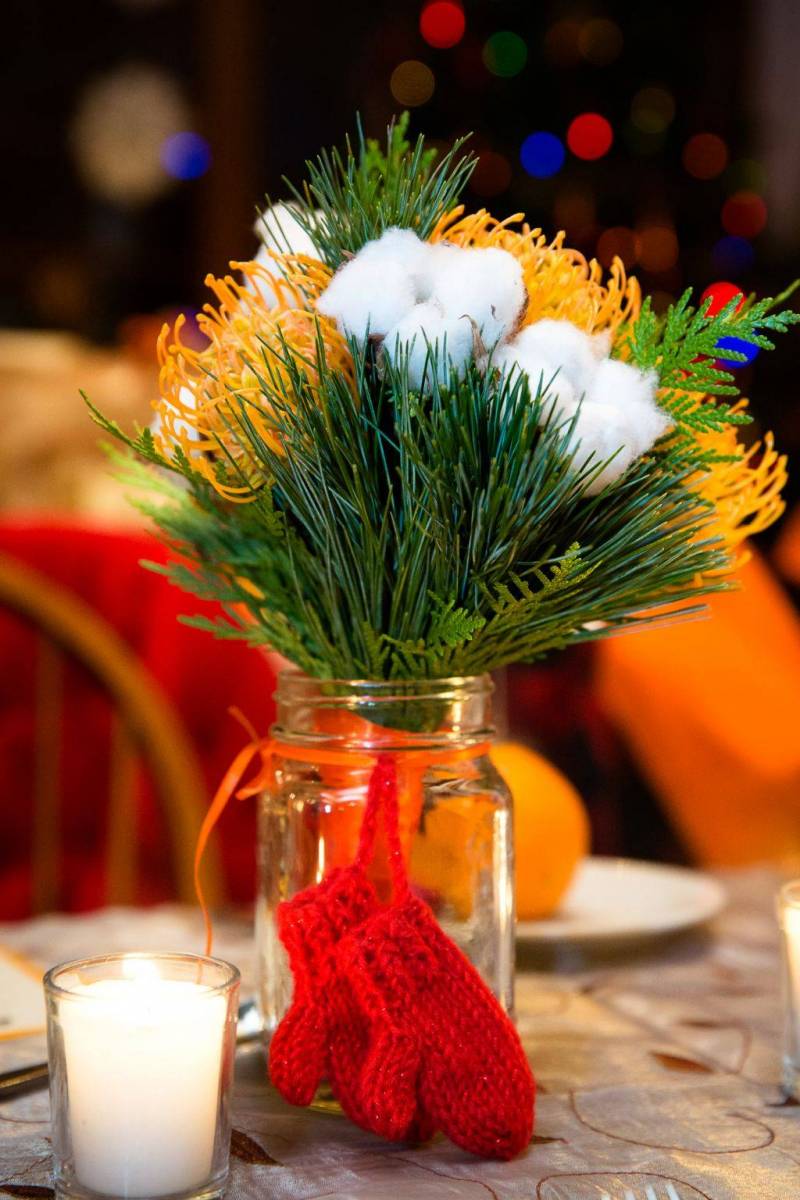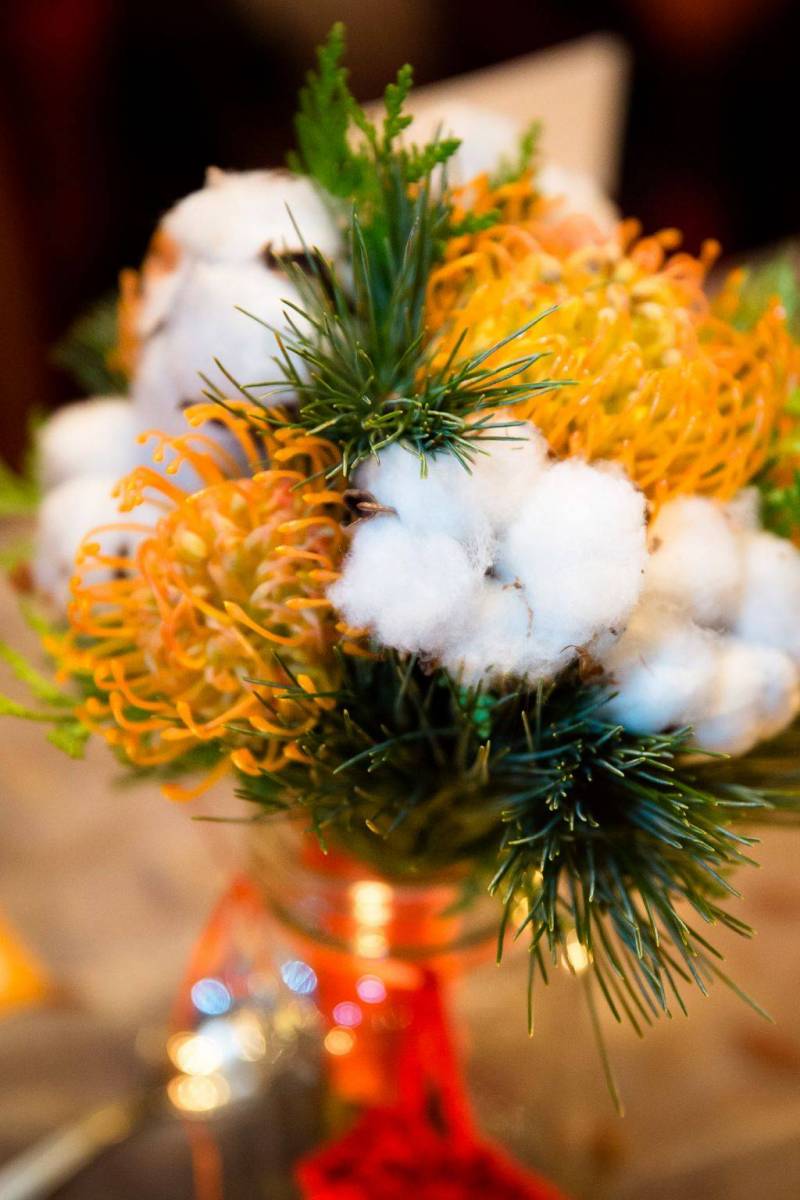 This wedding was featured in the Wedding Bells Fall/Winter 2015 issue!