This summer I was really lucky and got to photograph a beautiful wedding at Lake O'Hara in Yoho National Park! That location was on my "wedding destination bucket list" and I'm so happy that I got to check this one off!

If you guys don't know Lake O'Hara and love hiking, it should be on your bucket list to! This place is very special because they only allow a limited amount of people on their daily shuttle that runs throught summer. If you cannot get on the shuttle, you can always hike up the 11km fire road to see the lake but you might not feel like exploring more because you also need to hike back down and trust me the best scenery starts at Lake O'Hara! There's many hikes you can do from there and they are all beautiful so you want to get on that shuttle and maybe even camp one night or stay at their beautiful lodge!
The logistic of having a wedding up there is not easy because you don't know if you will be able to have all of your guests on the shuttle because once they open the reservations, they book really quick! For Rebecca and Brian's wedding most guests were able to be on the shuttle but some did the 11km hike the morning of the wedding and some camp the night before!
This sweet couple travelled from the US to get married in the mountains. They both love to hike and they are both architects! They always loved the architecture of wood cabin so Lake O'Hara was perfect for the them! Their cabins are beautiful and they are surrounded by some of the best hiking trails in Canada!
Congrats to R&B and thank you so much for having me photograph your wedding!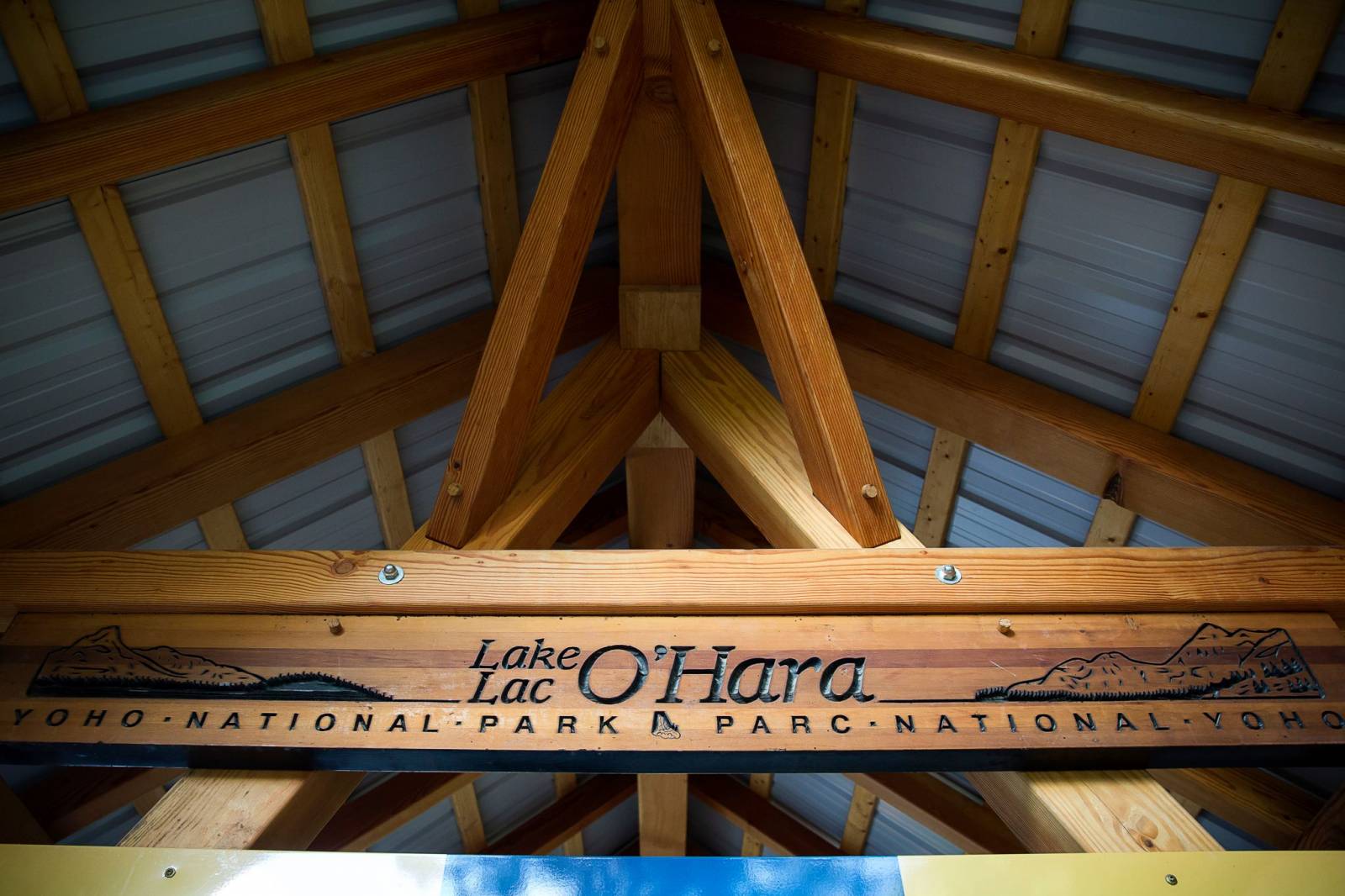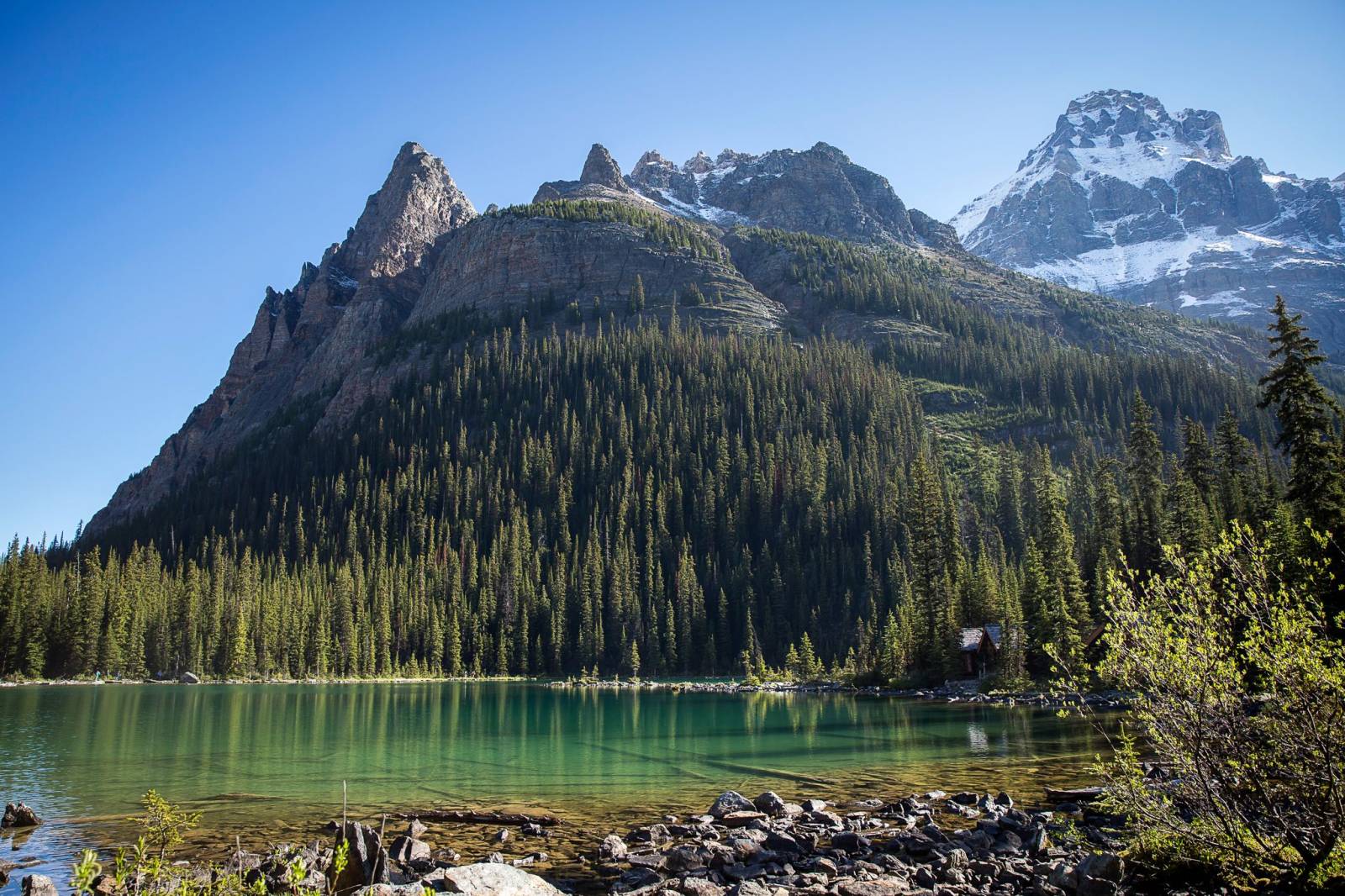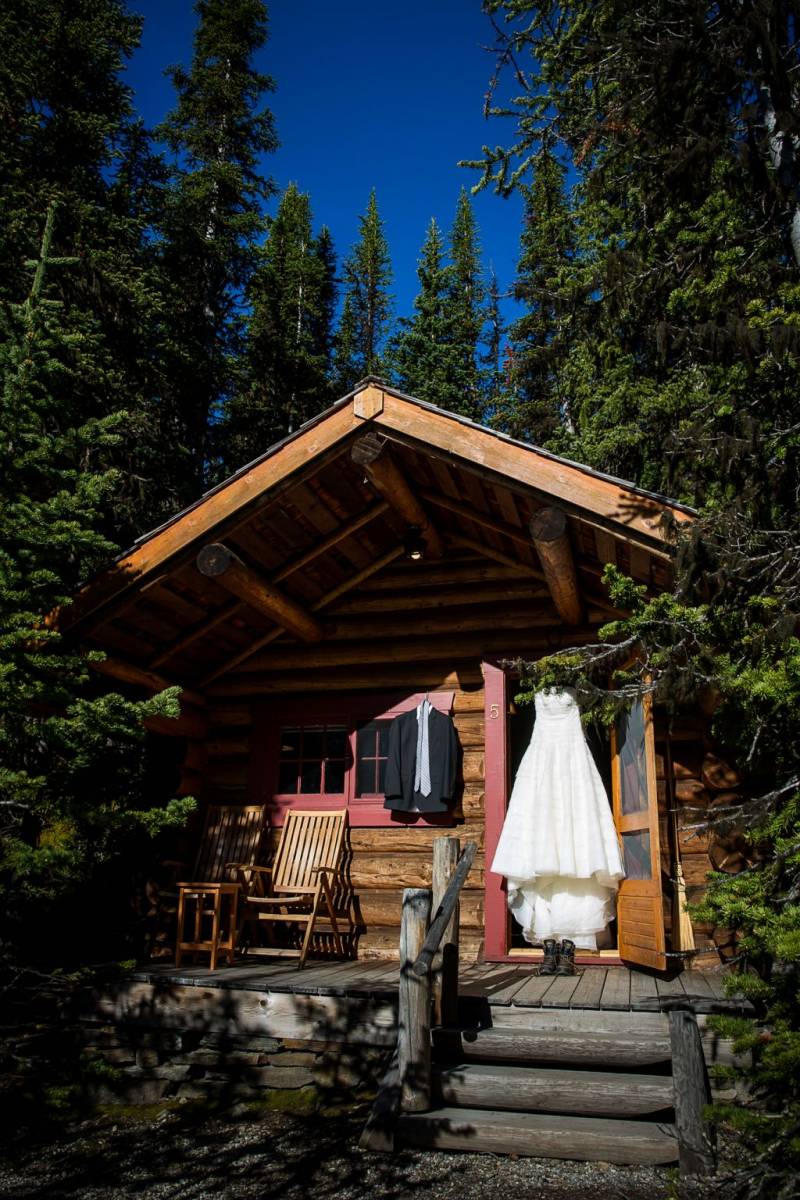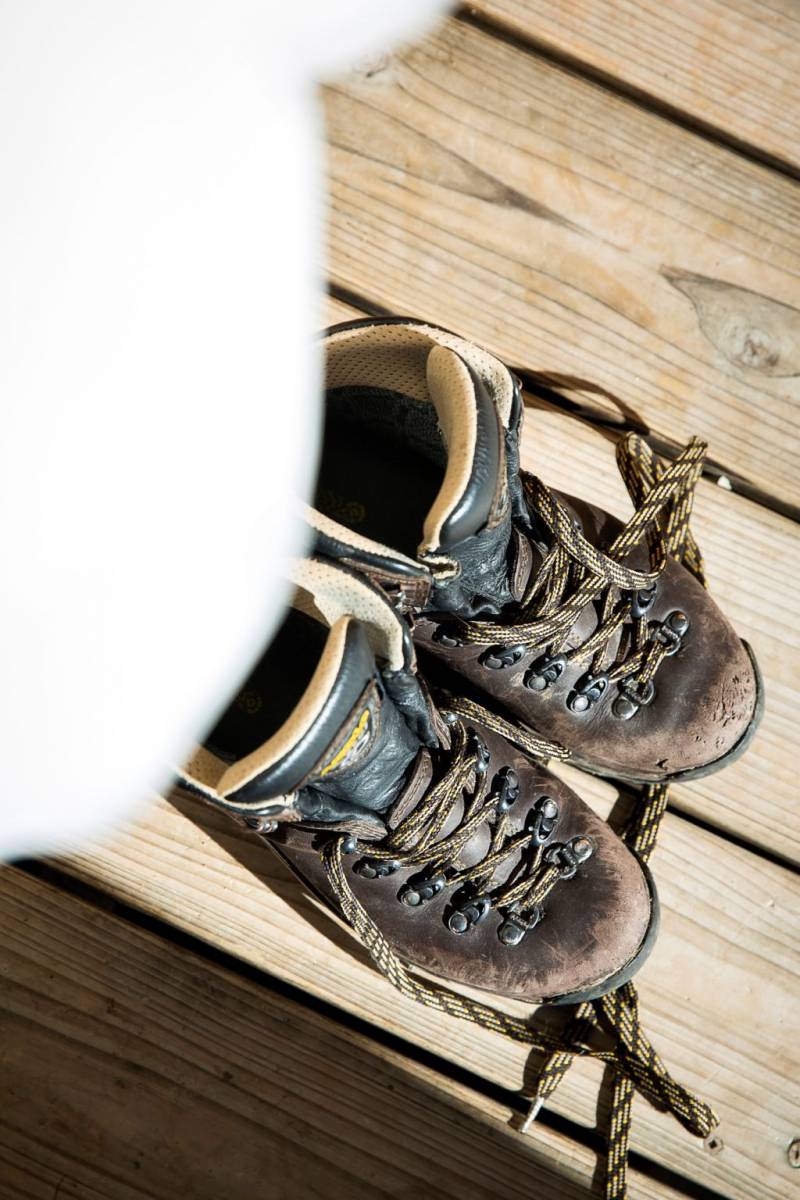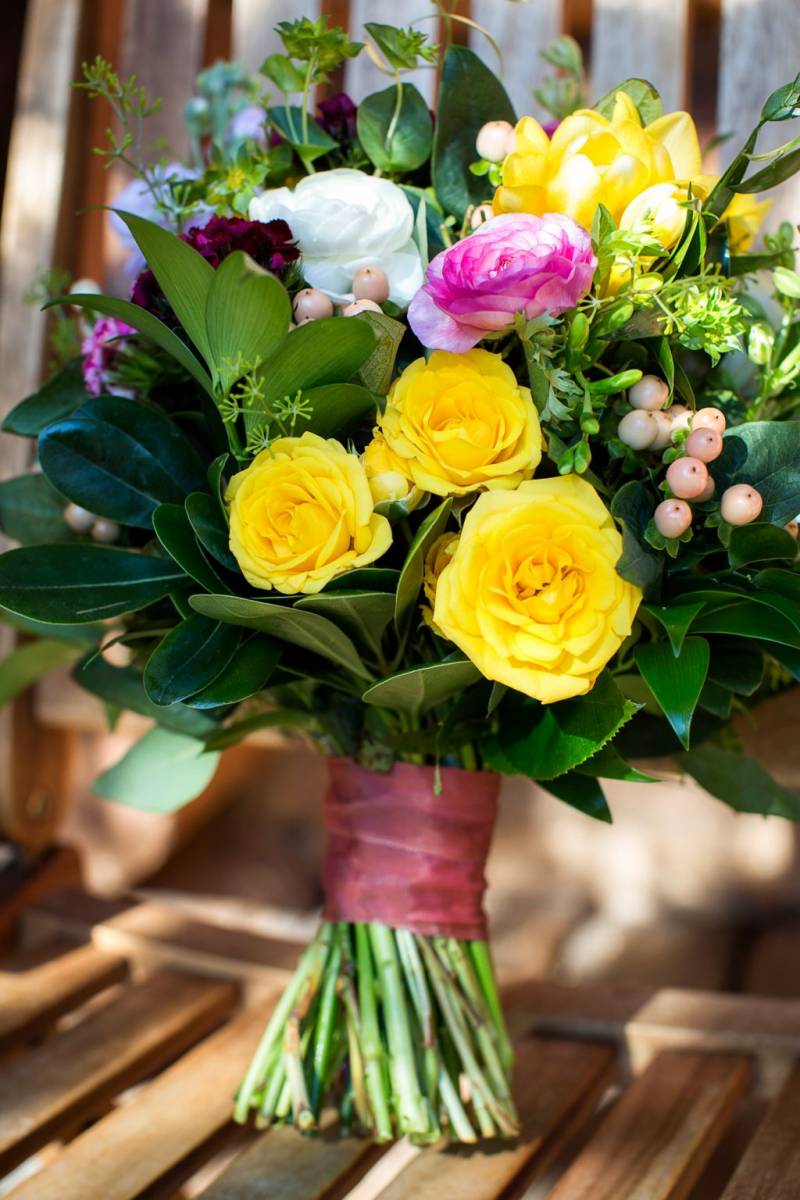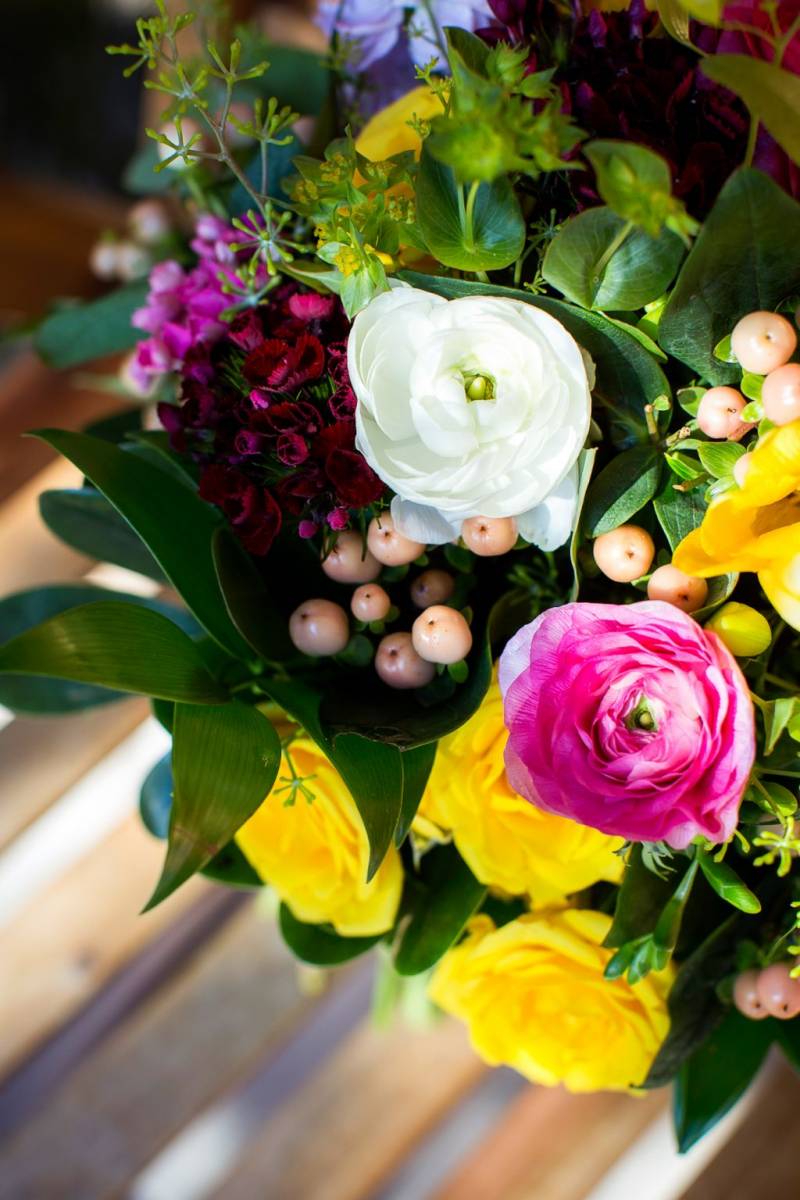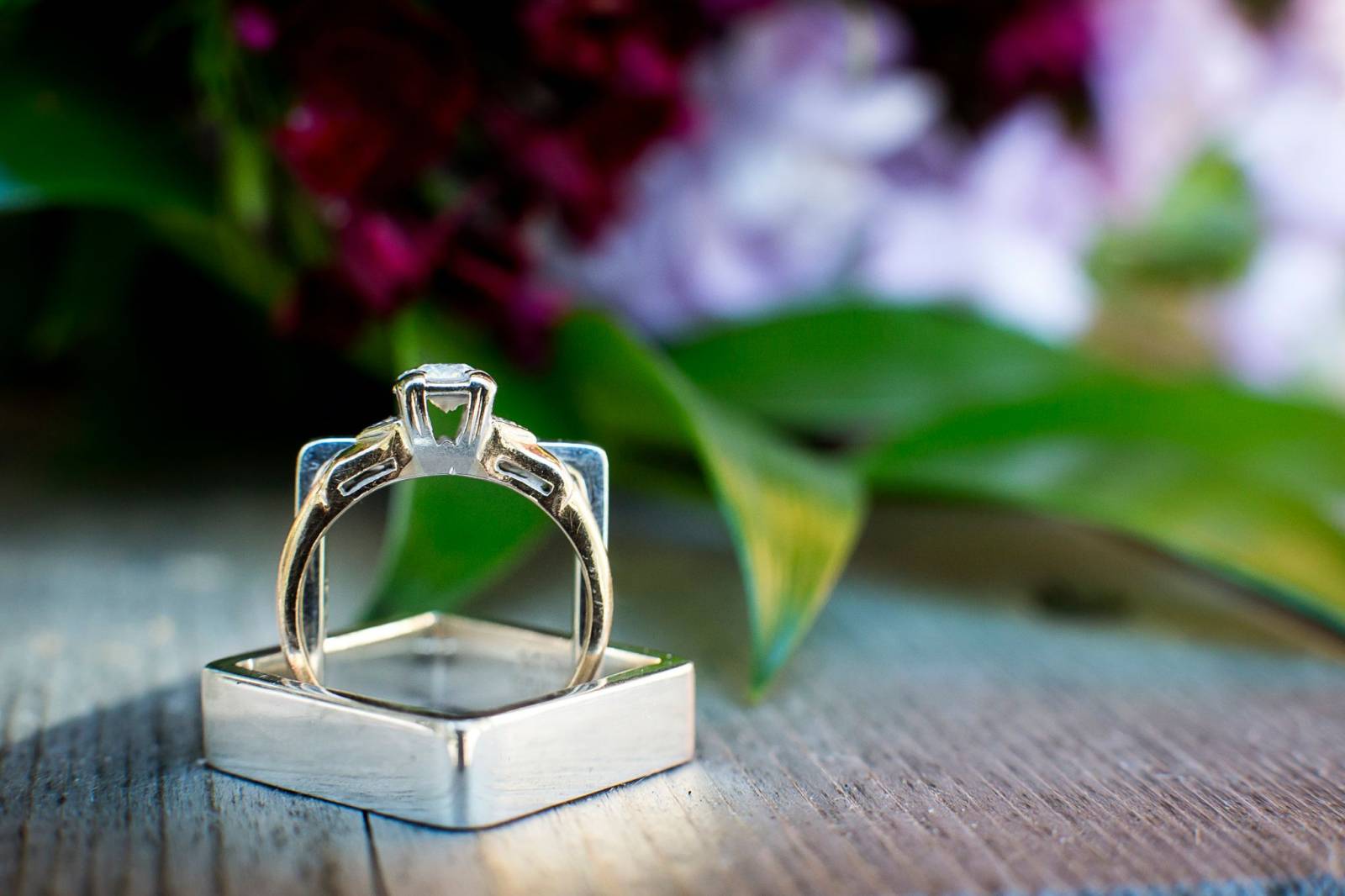 I've never seen square wedding bands before, I thought they were perfect for this lovely architects couple!!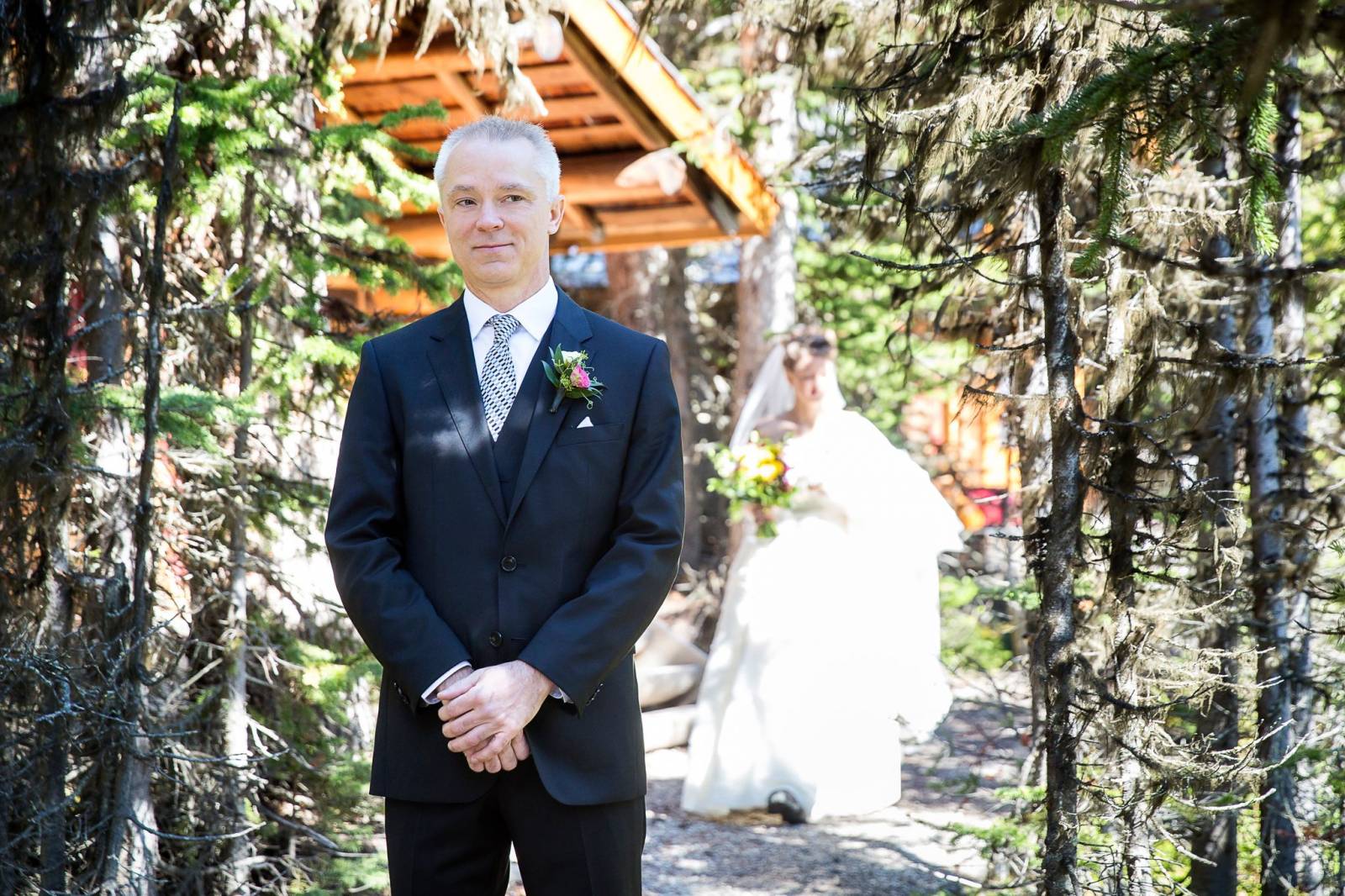 I love it when my couples do a first look before the ceremony. It's great to witness their reactions and it's a great way for them to have a moment where it's just the two of them.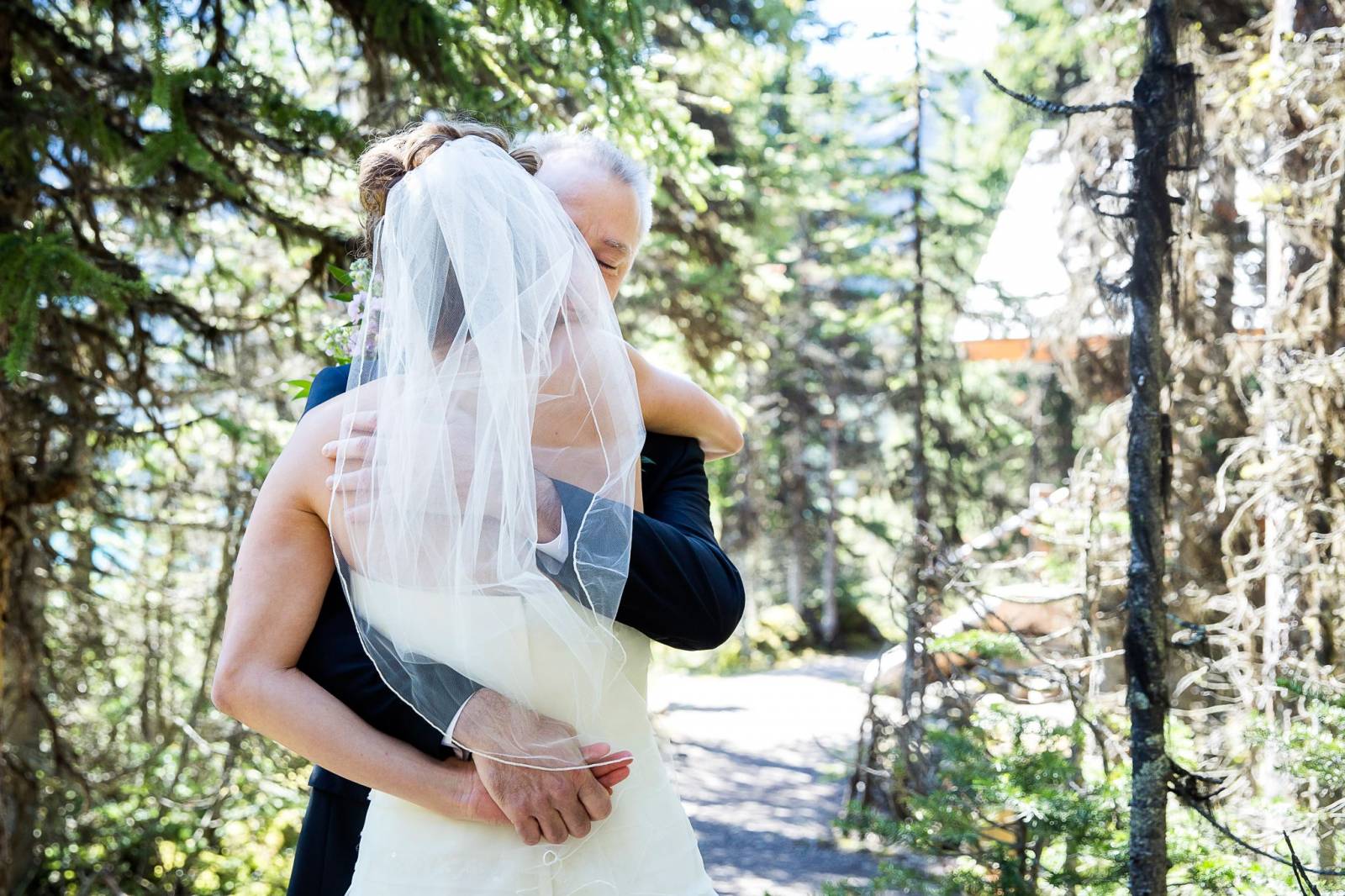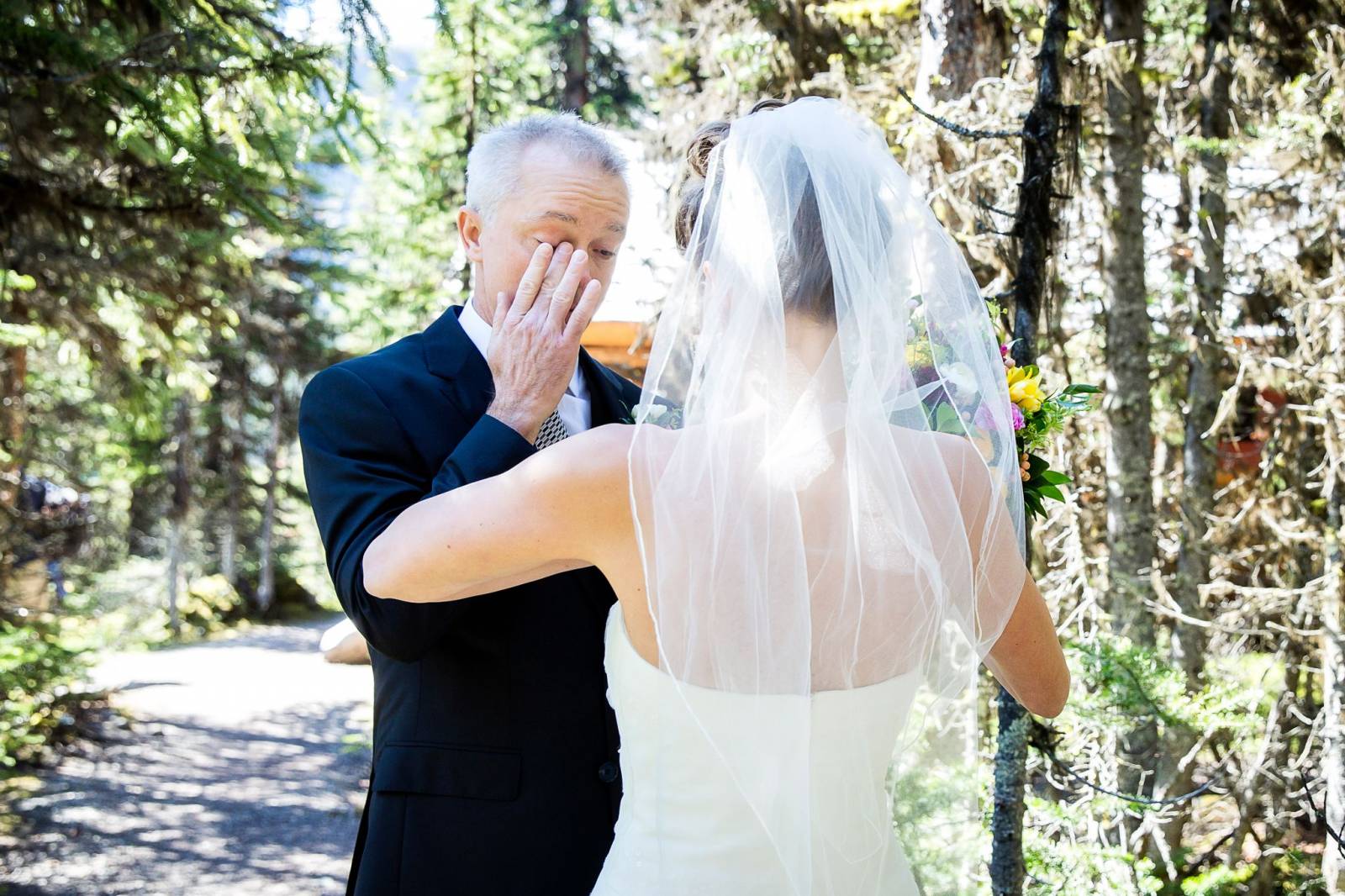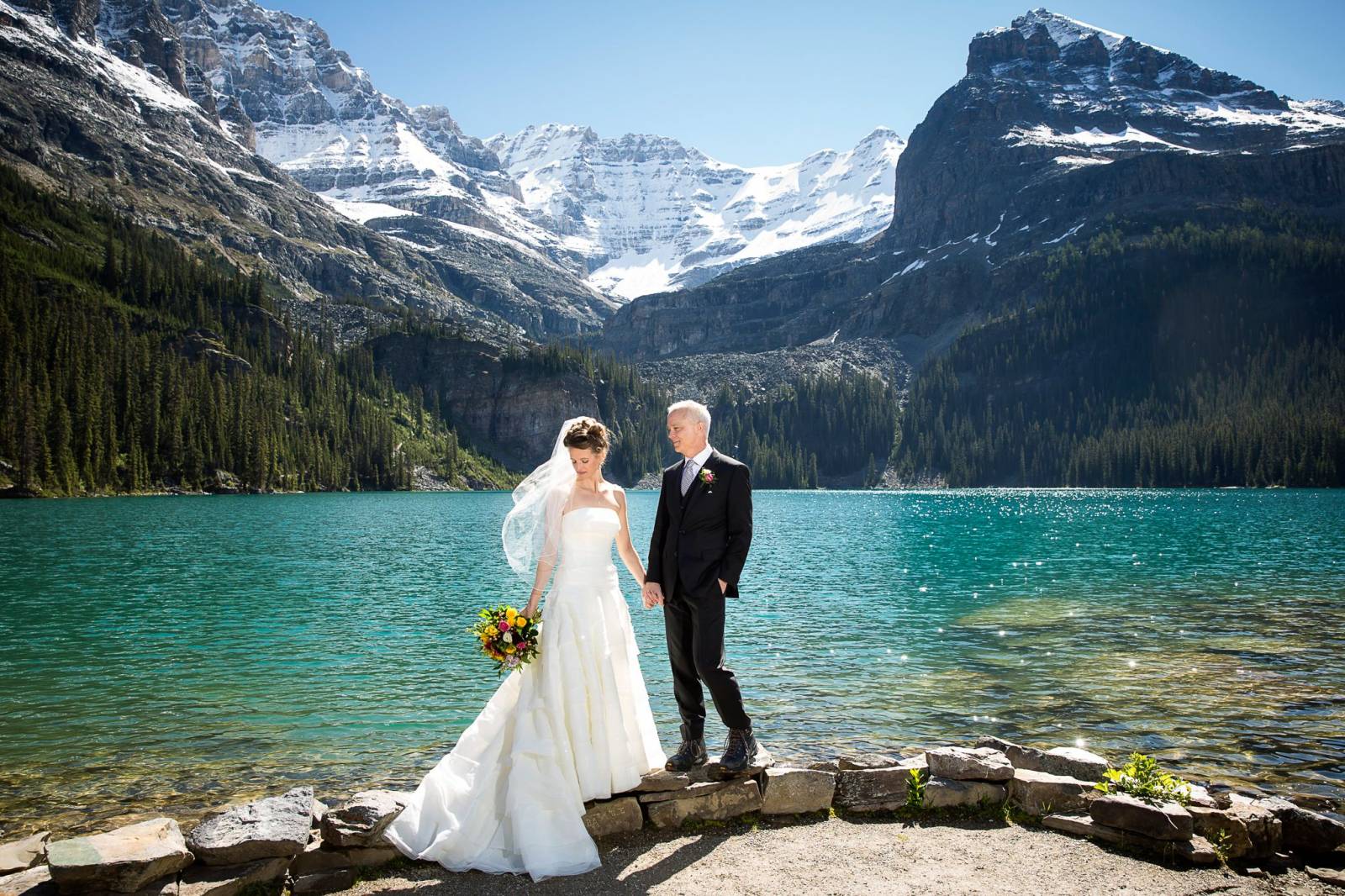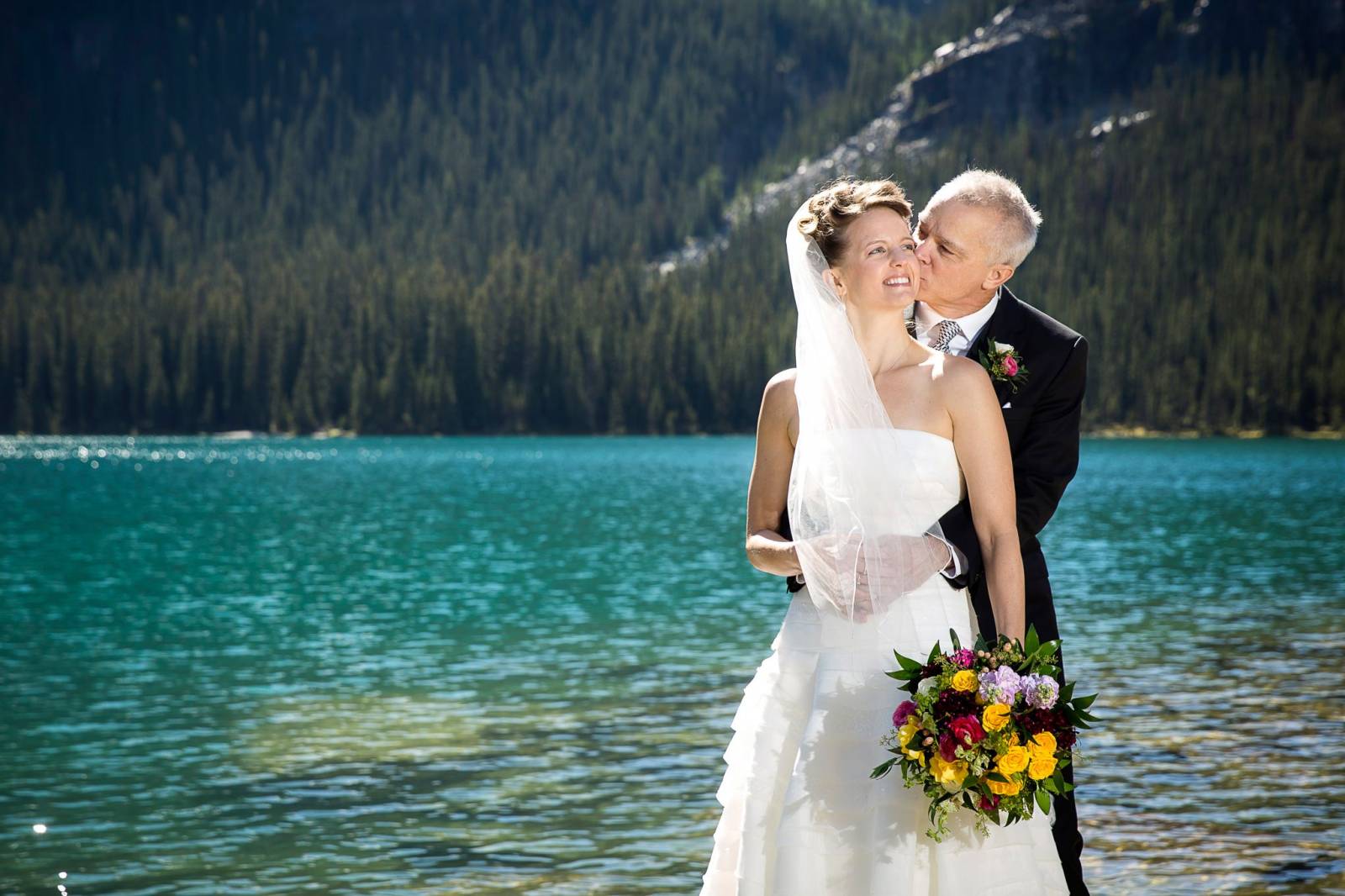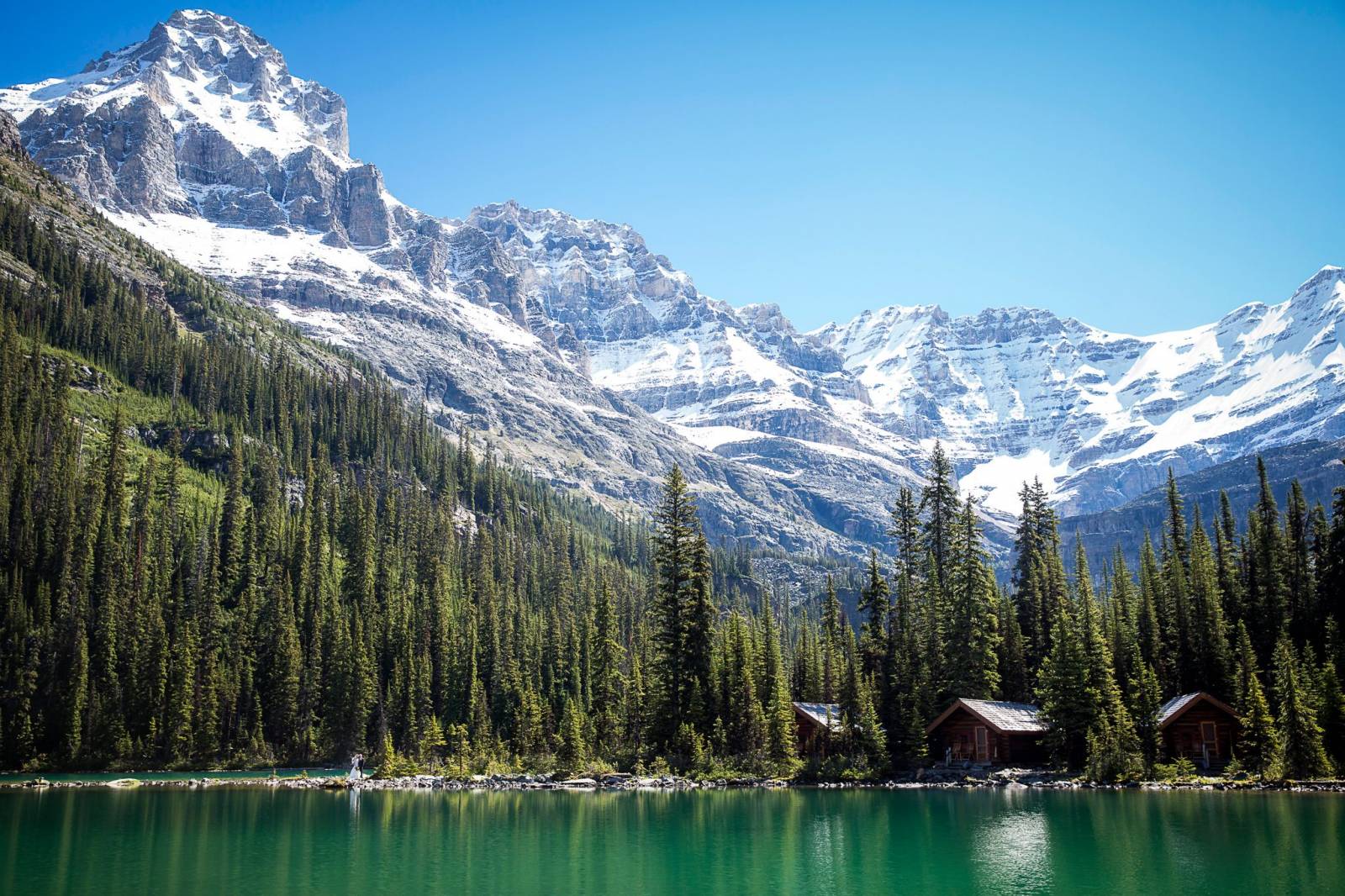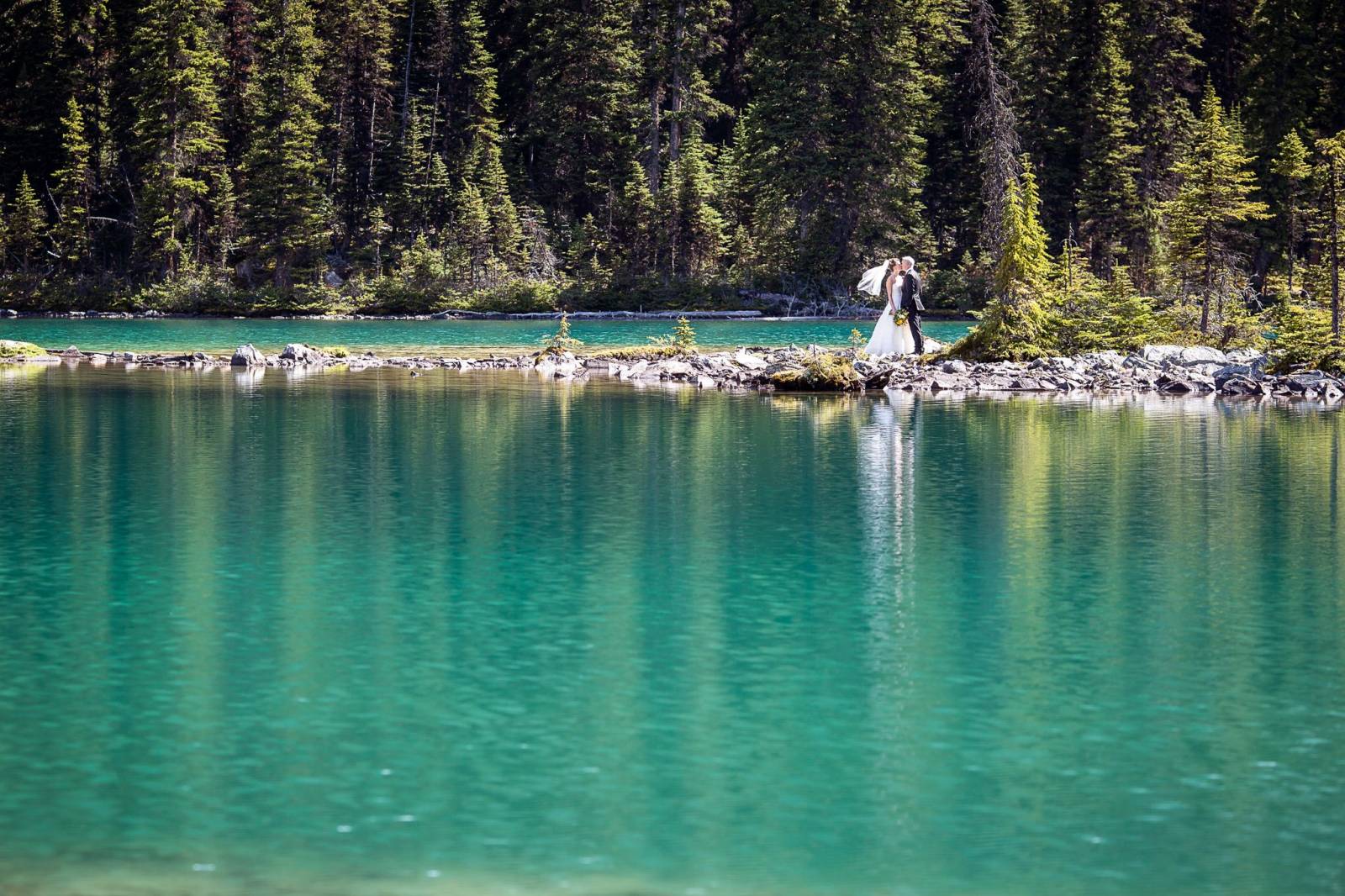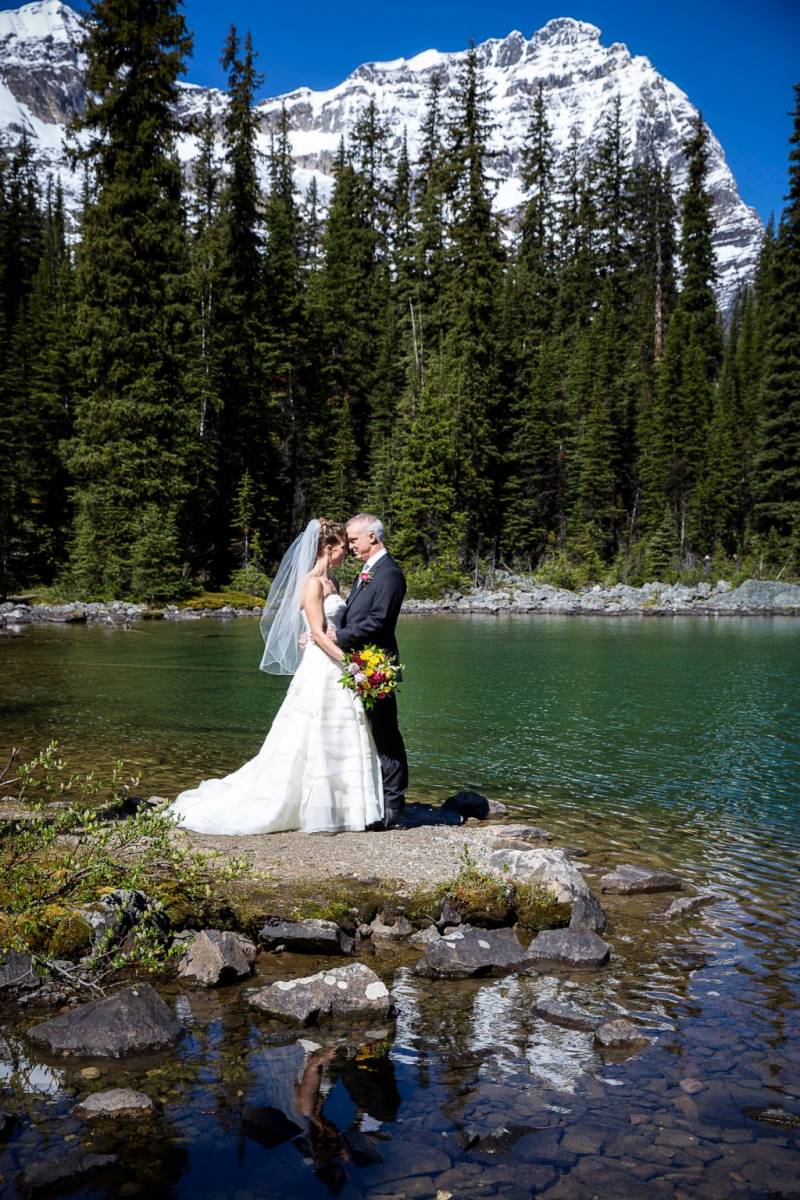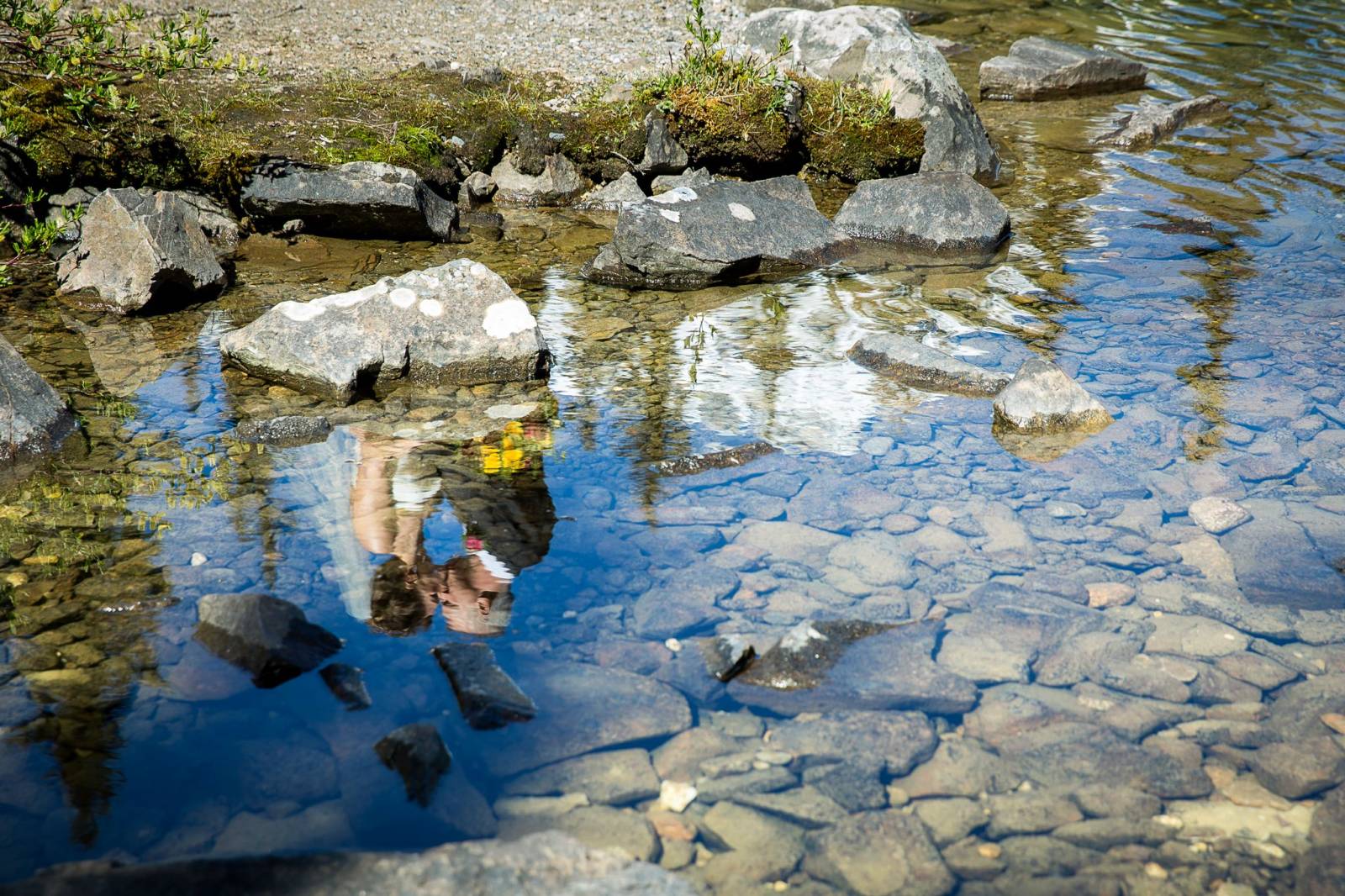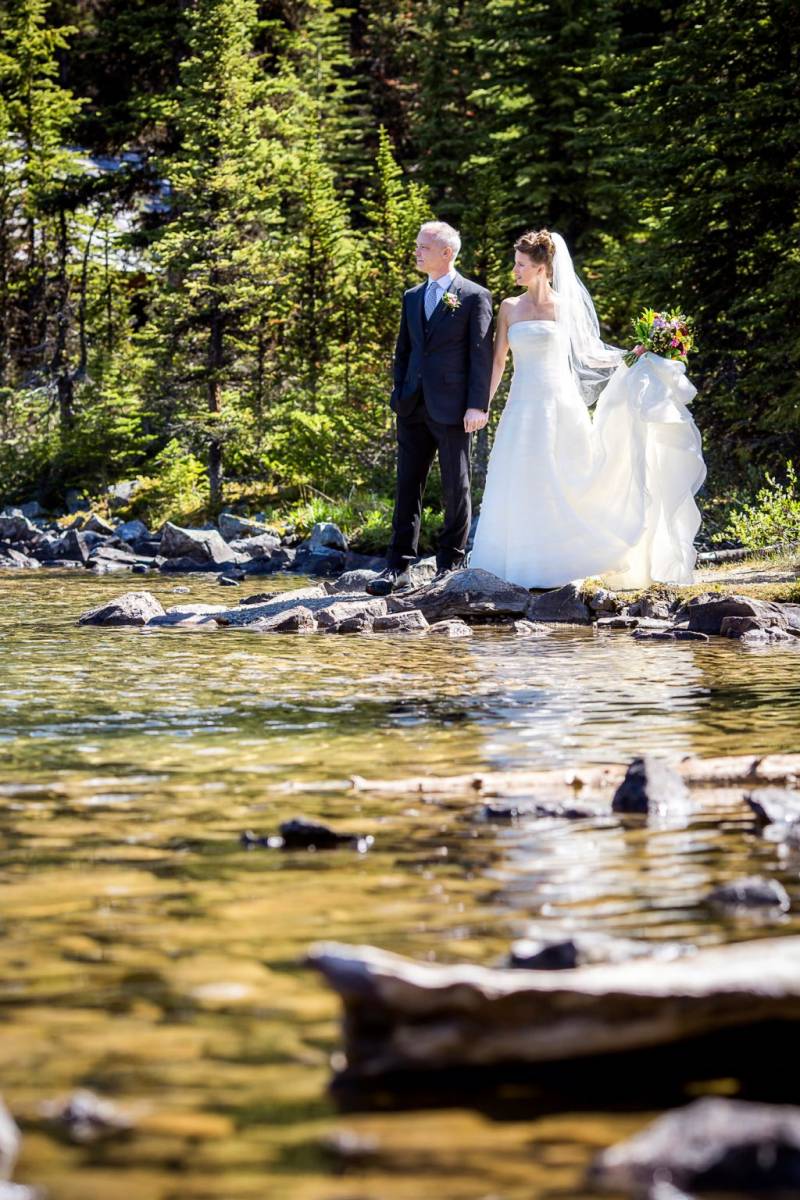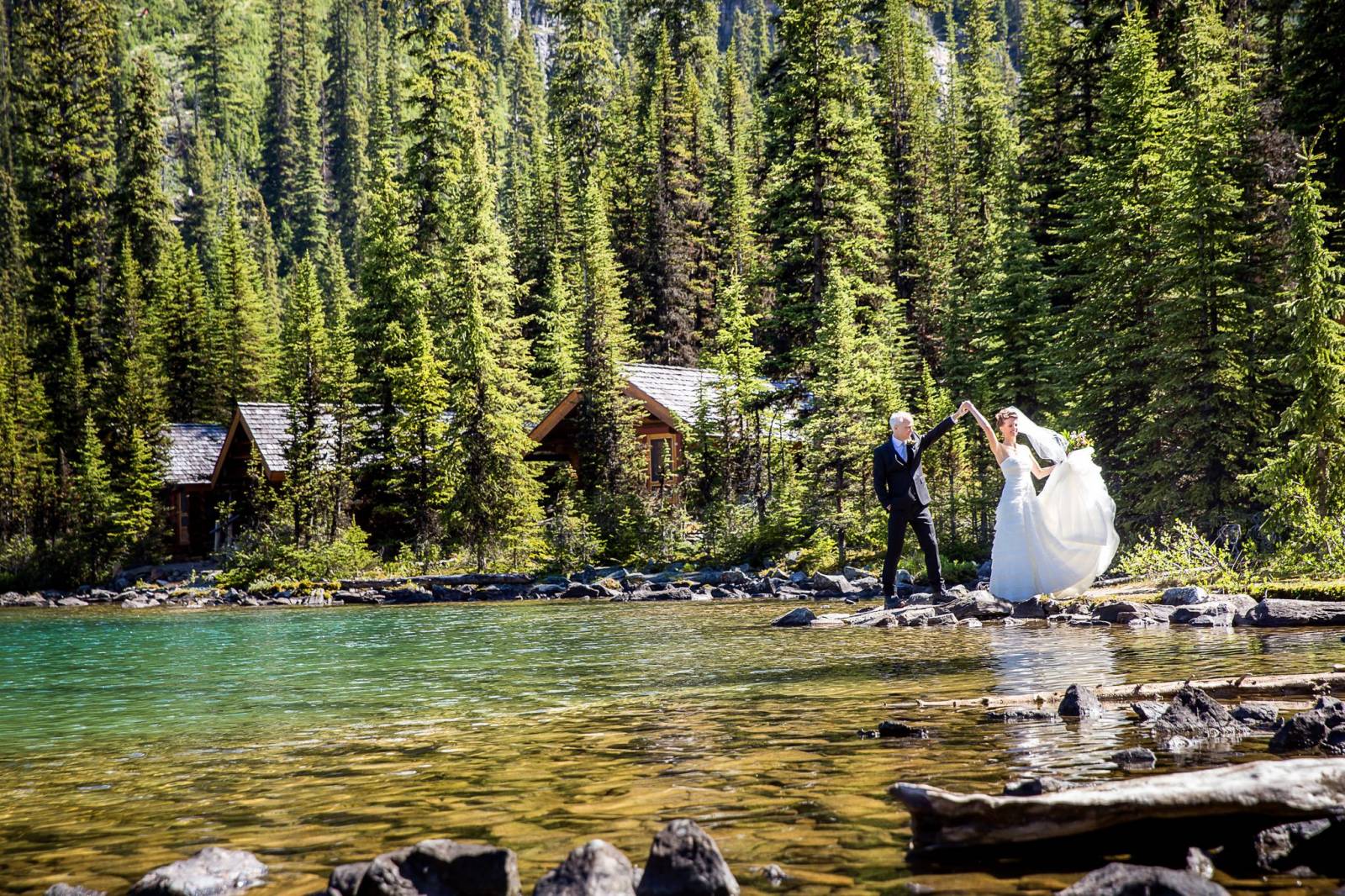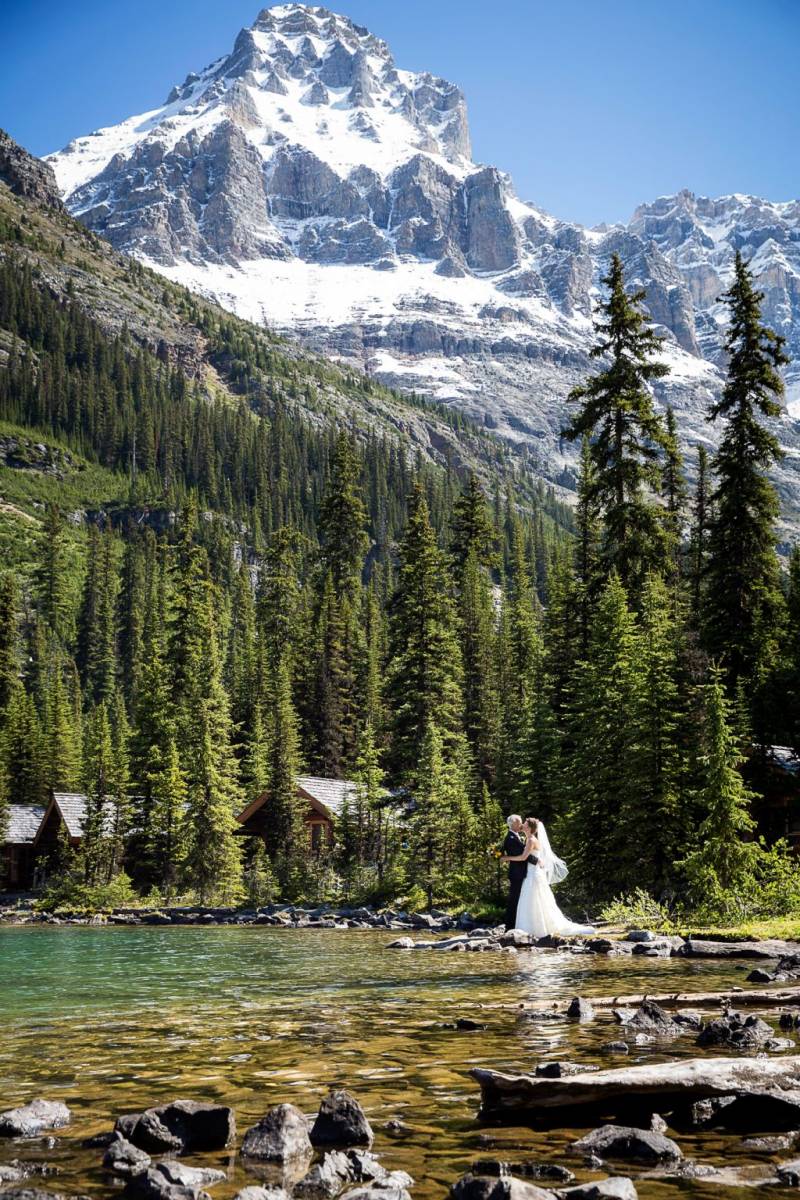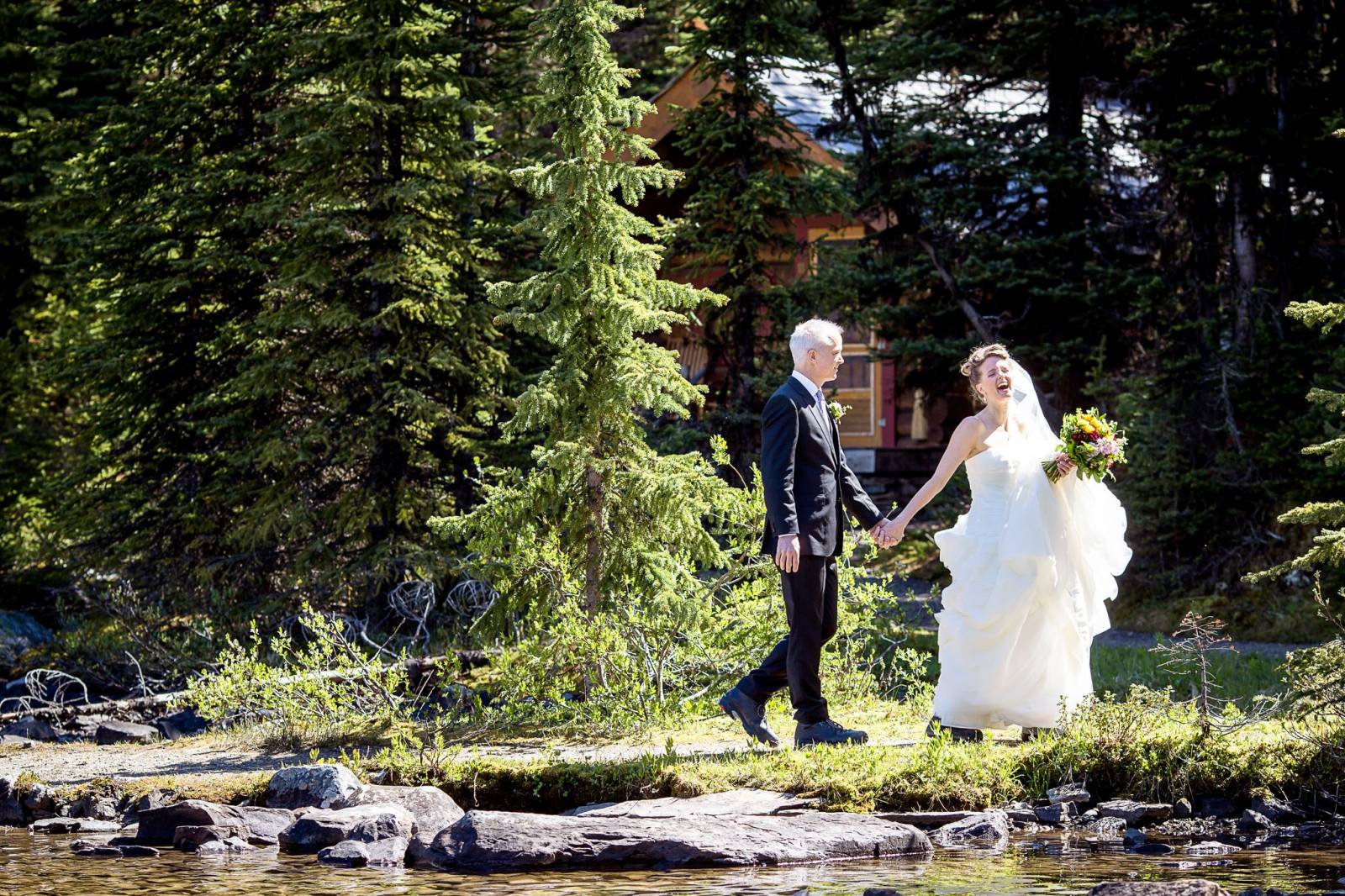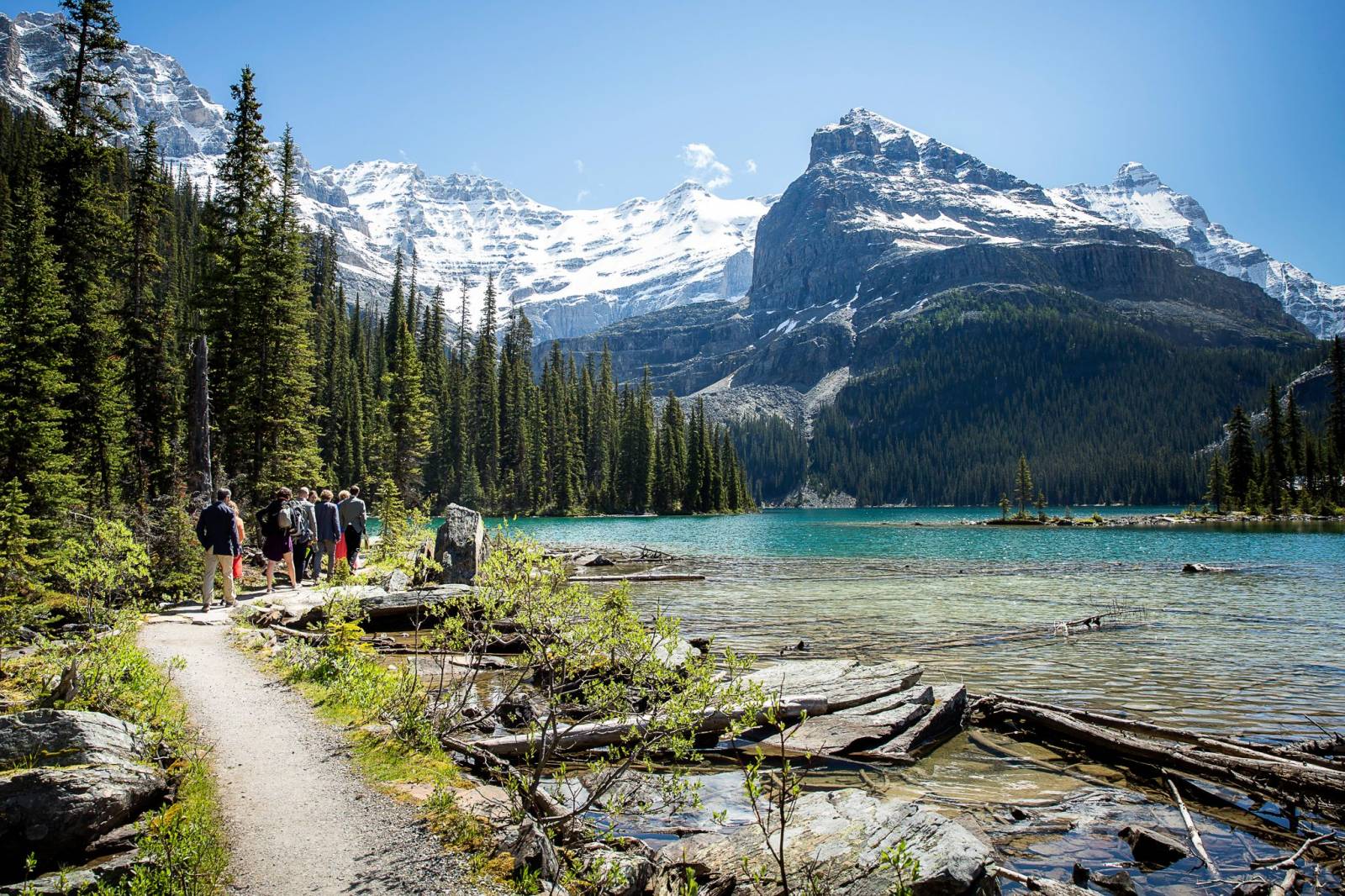 To get to the ceremony location, everyone had to put on their hiking shoes for a little hike along the shoreline! How beautiful and awesome is that!?!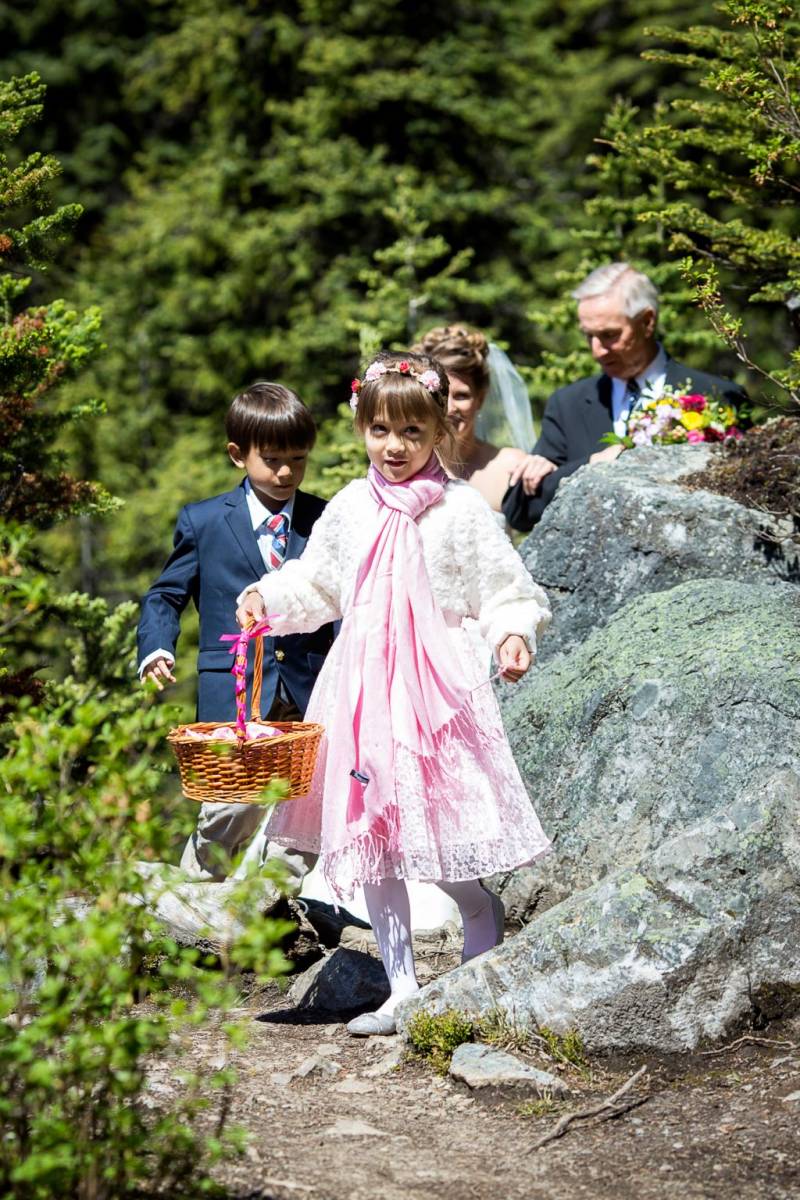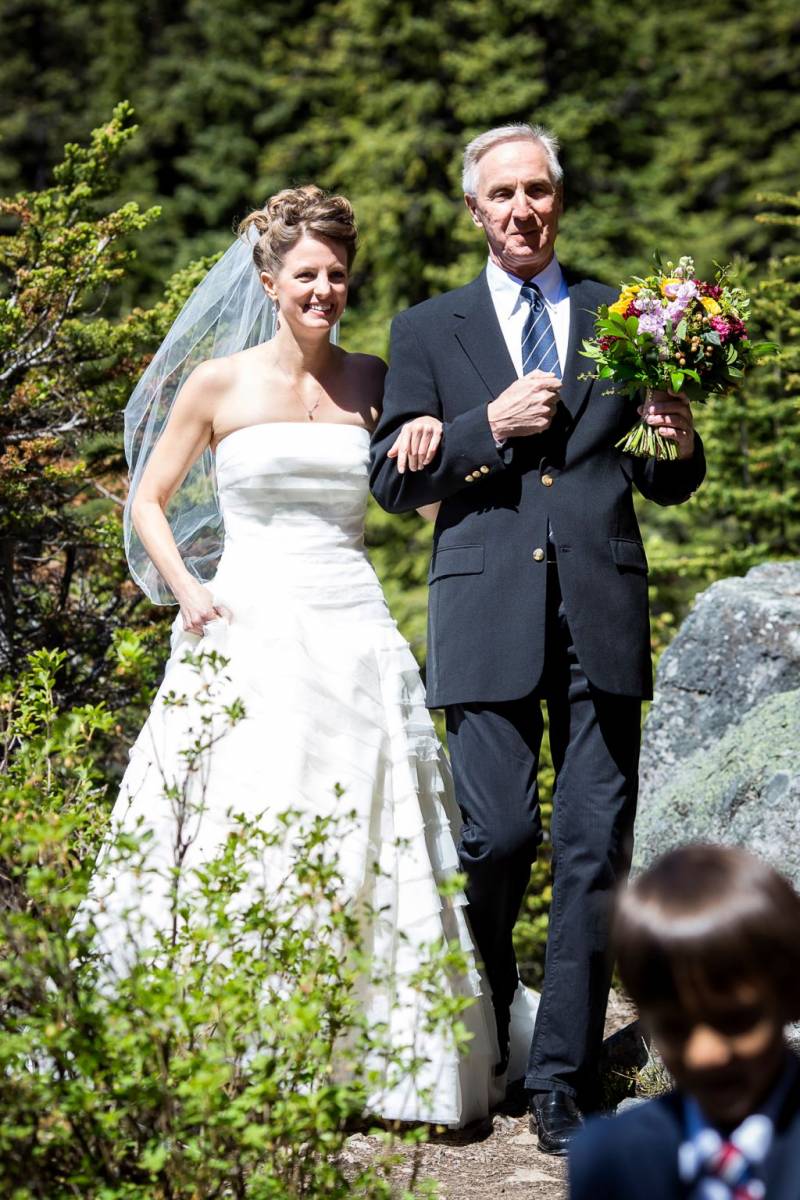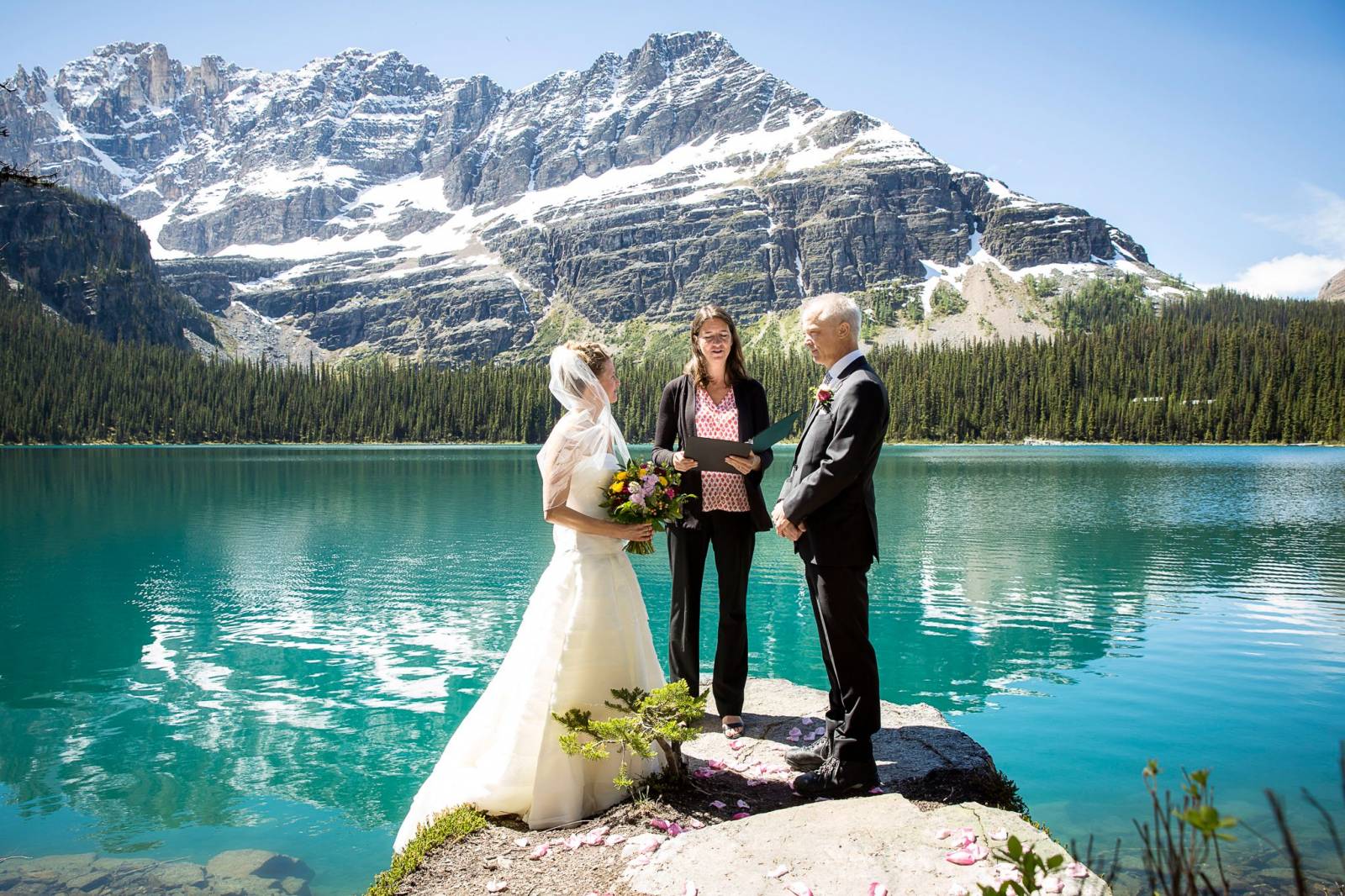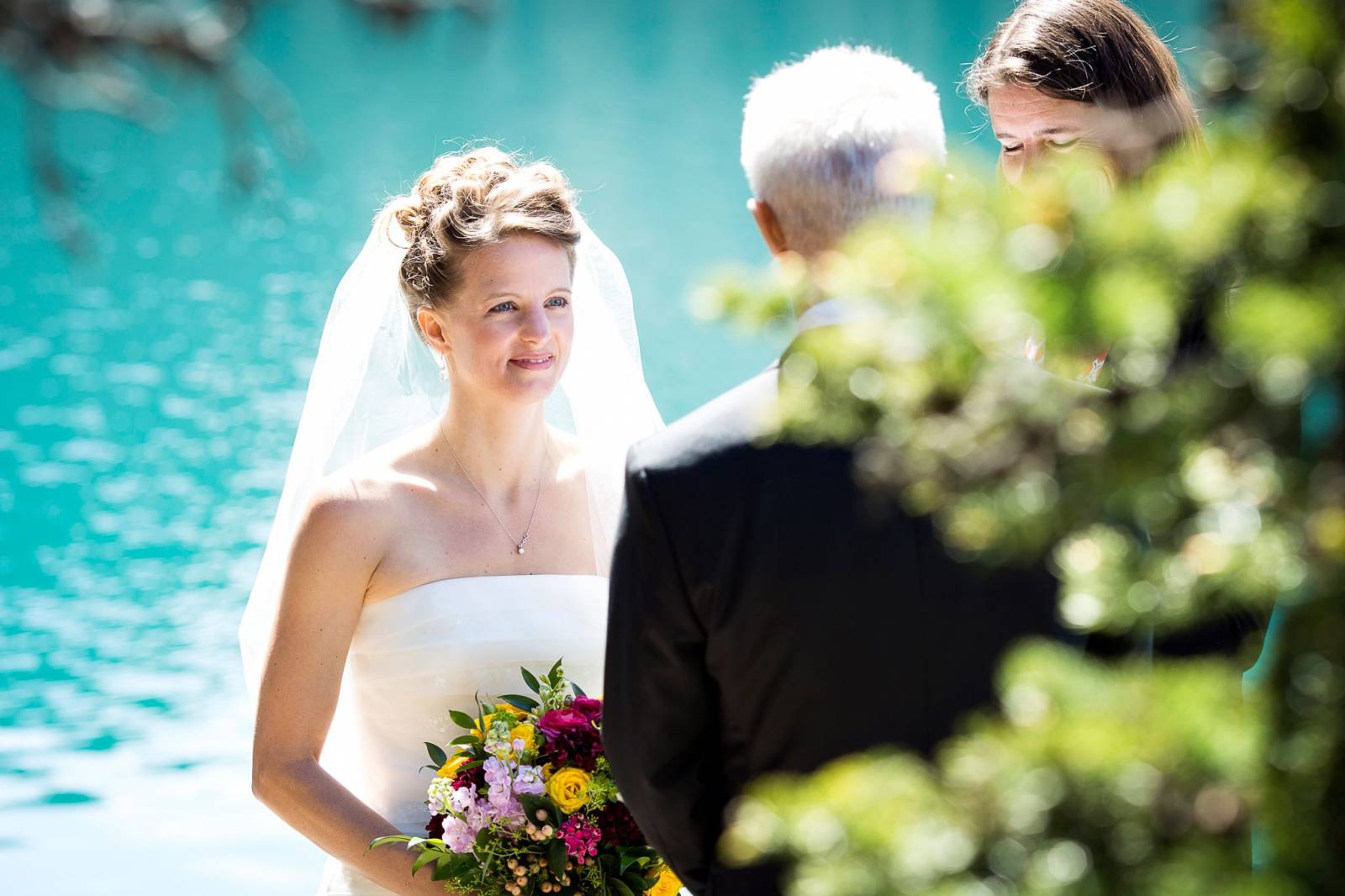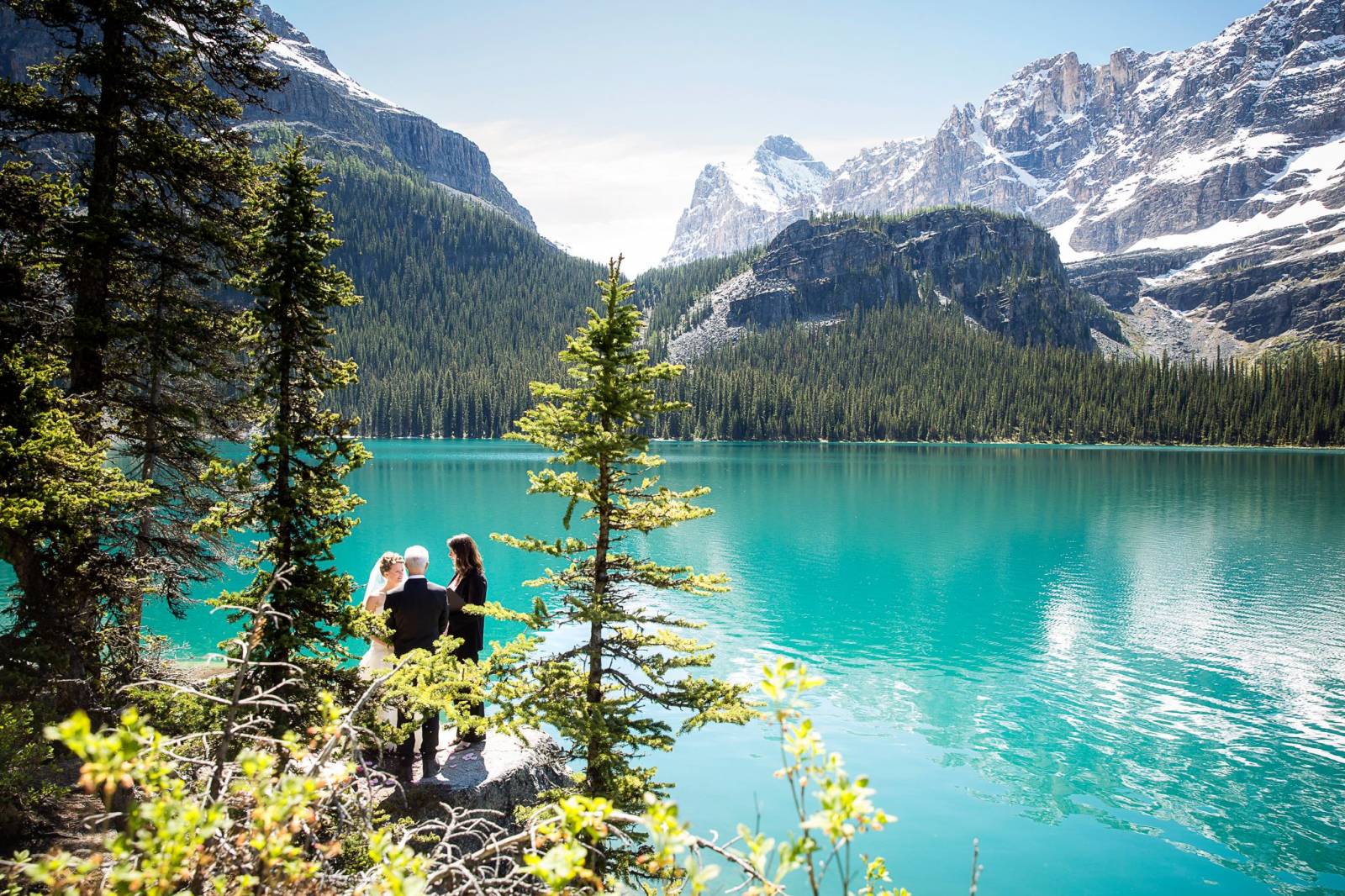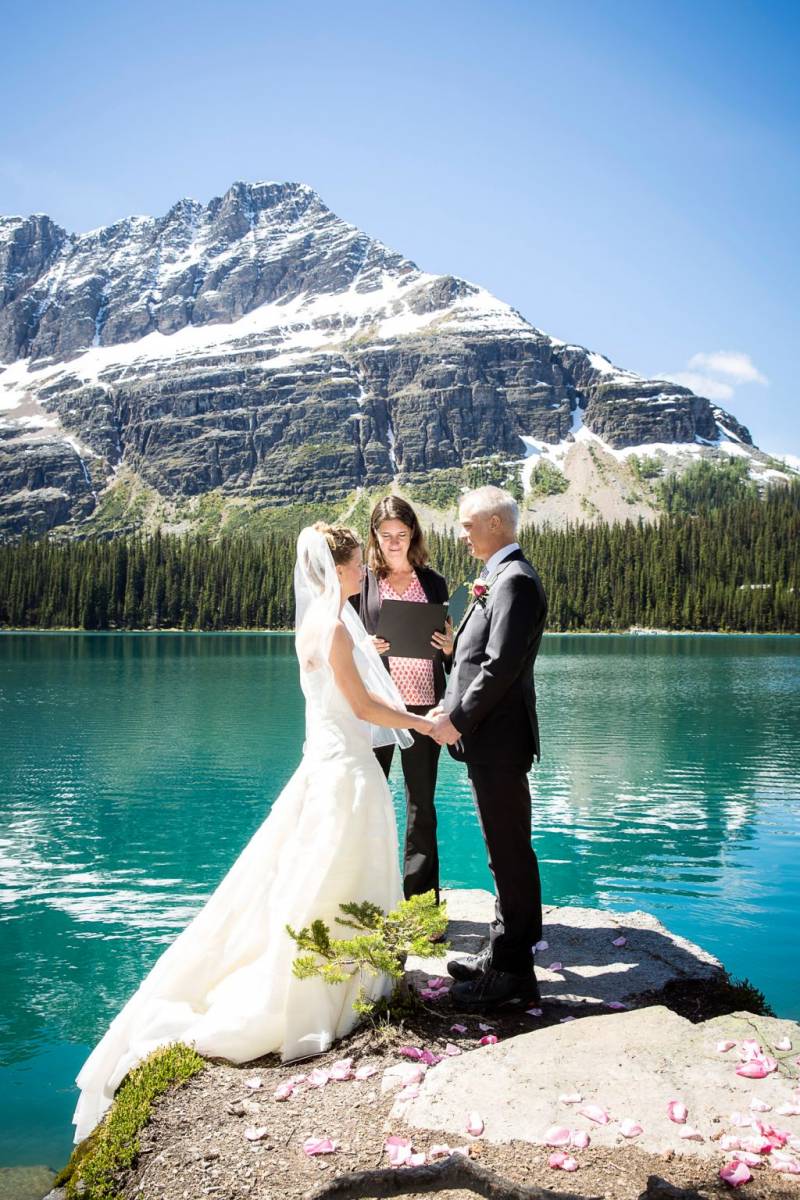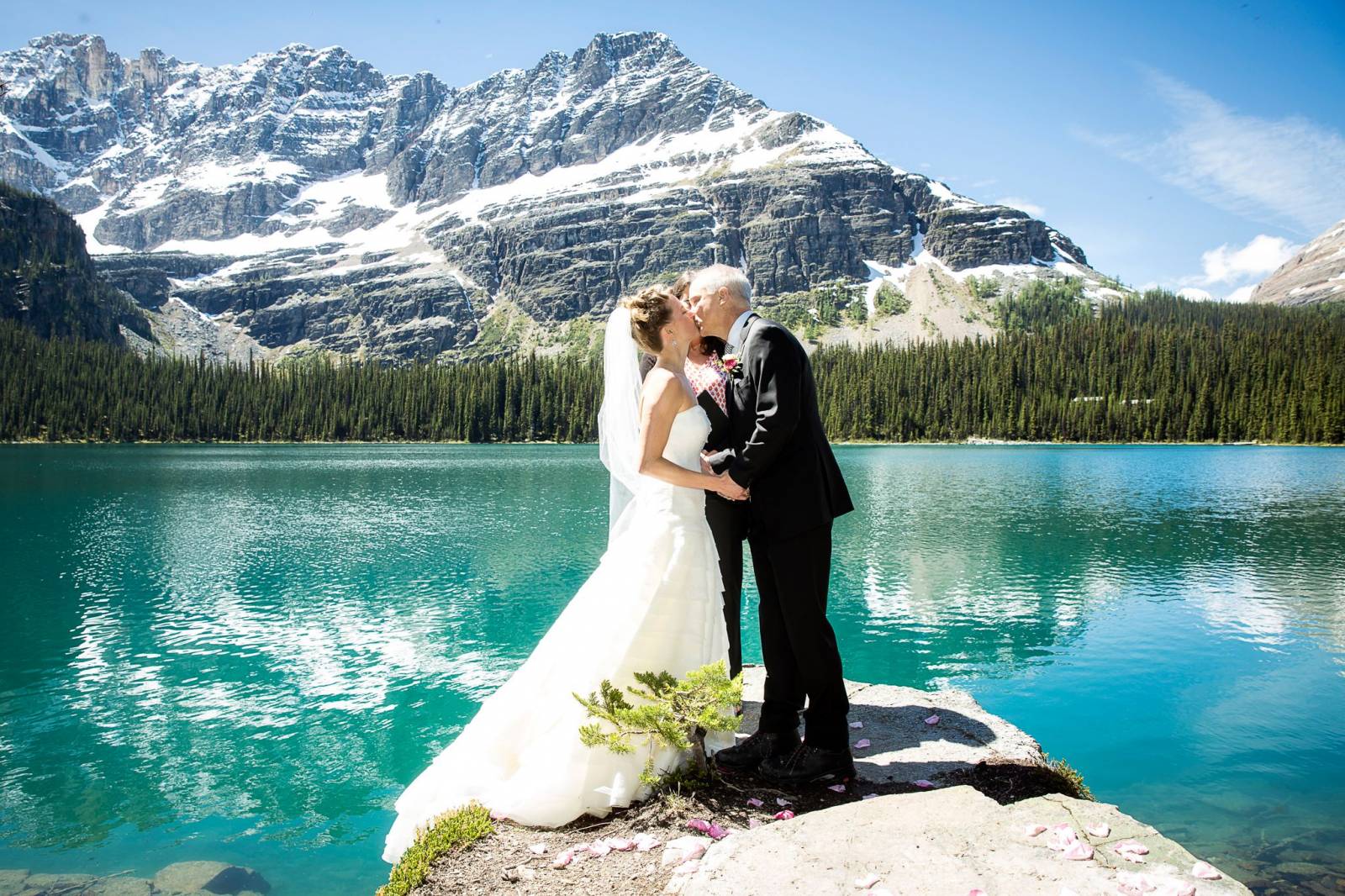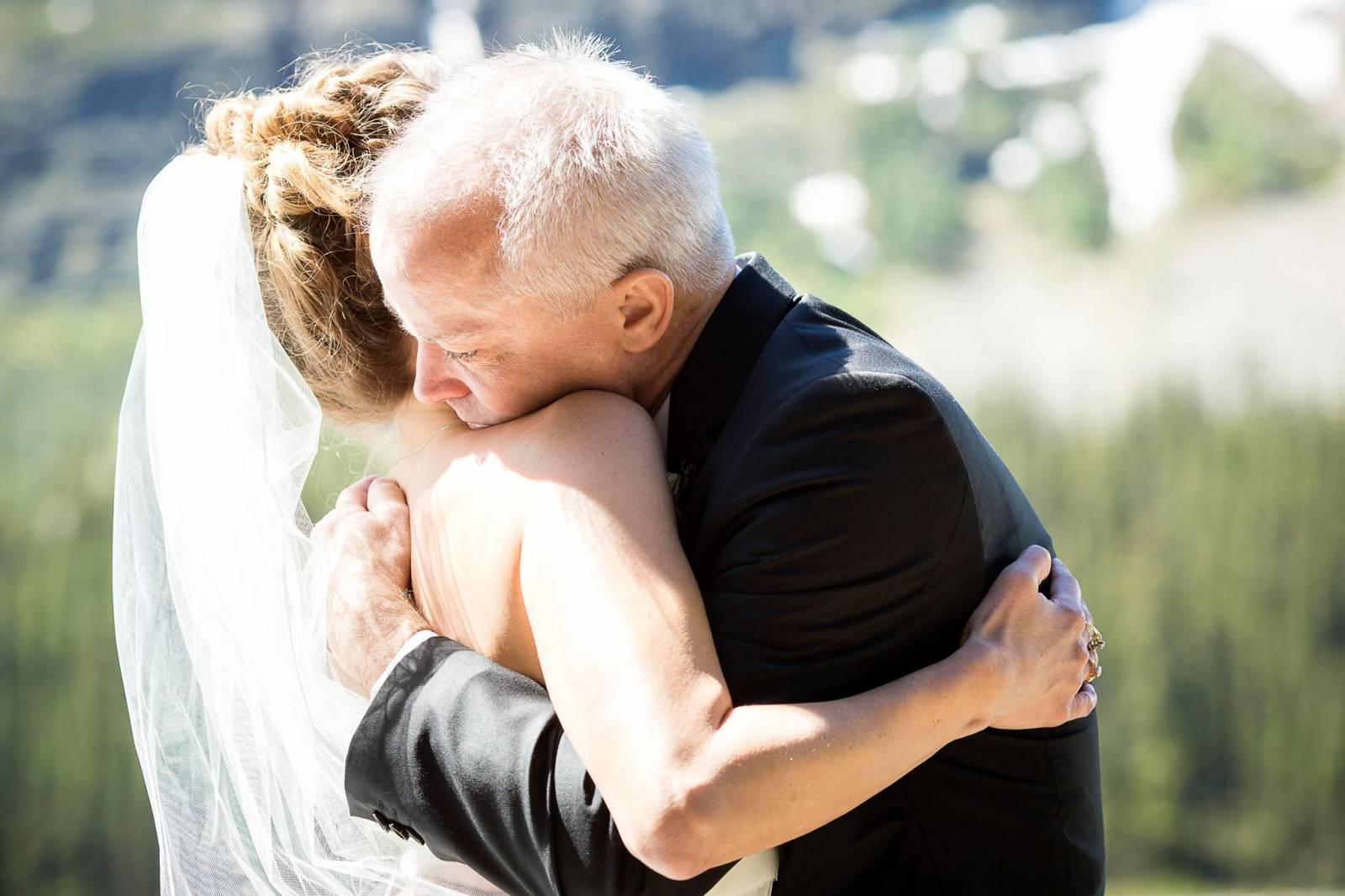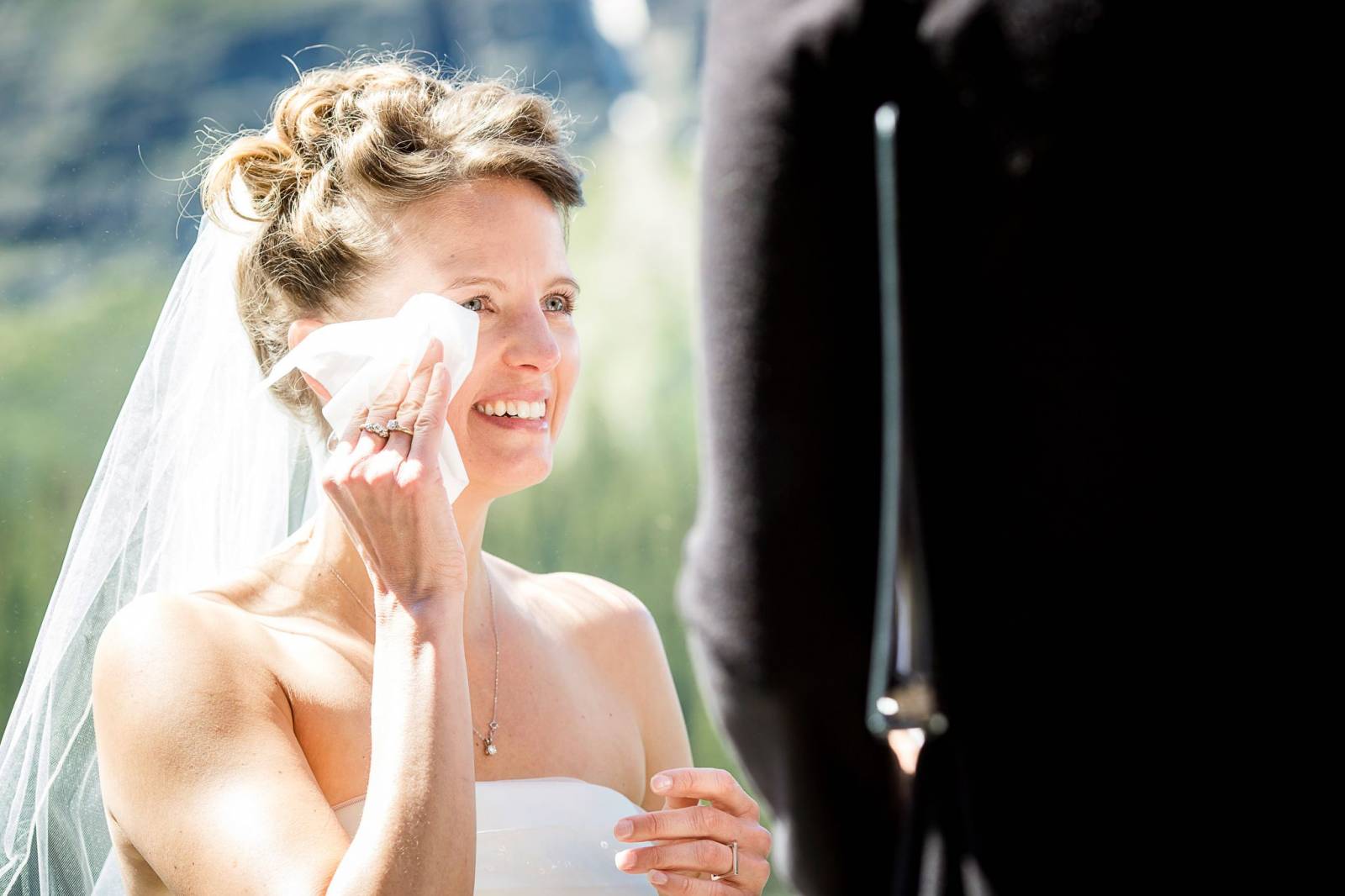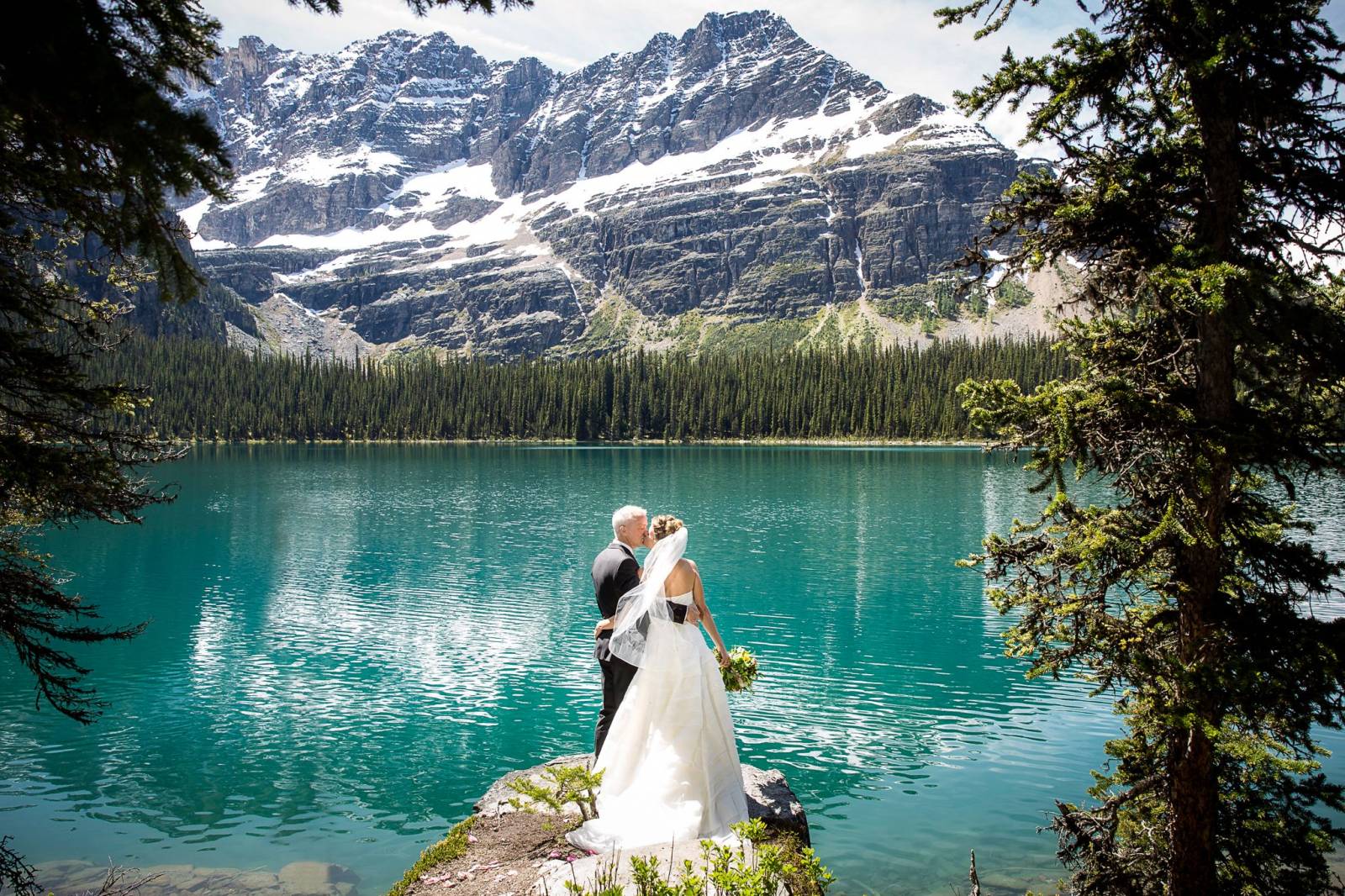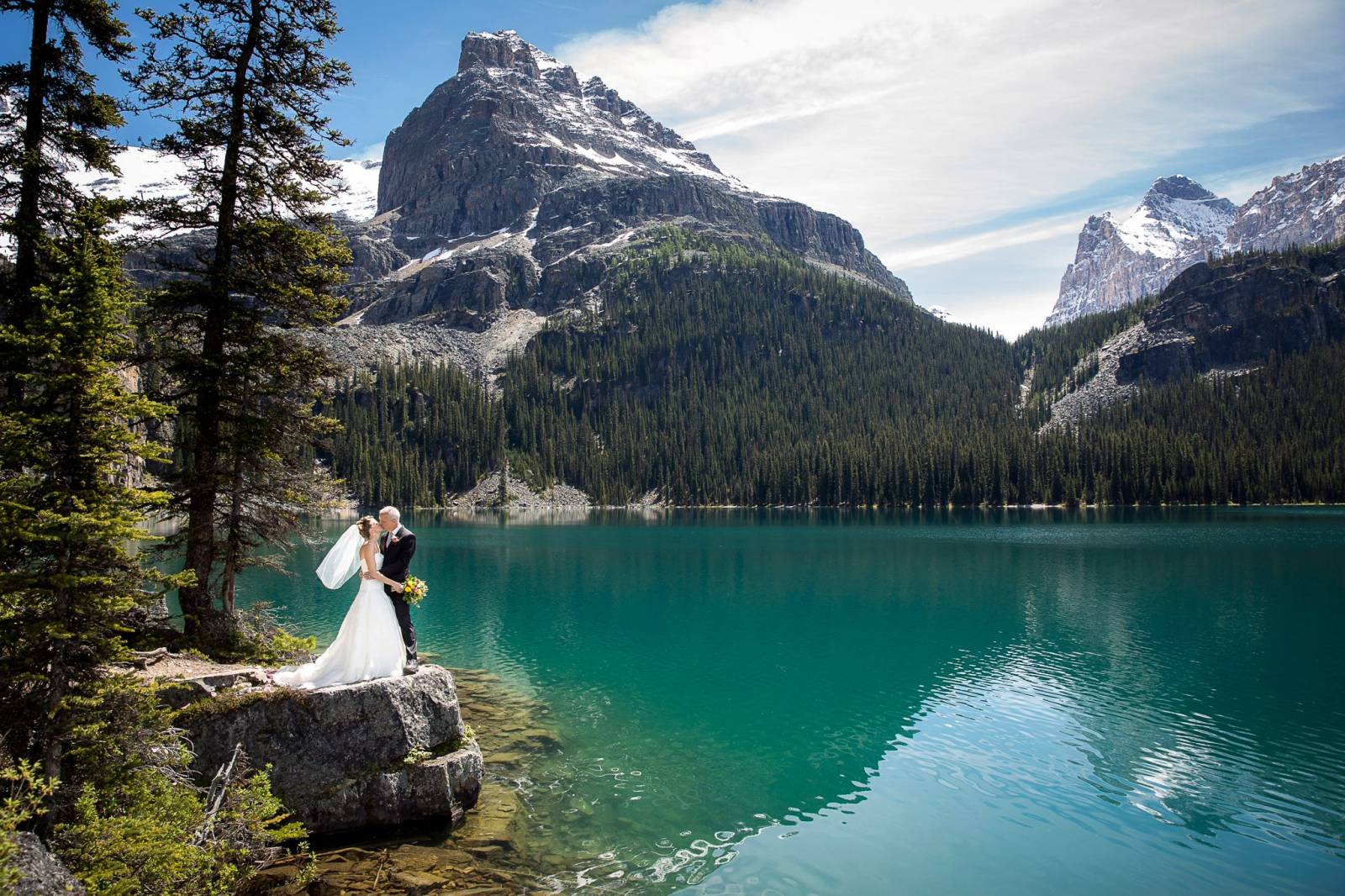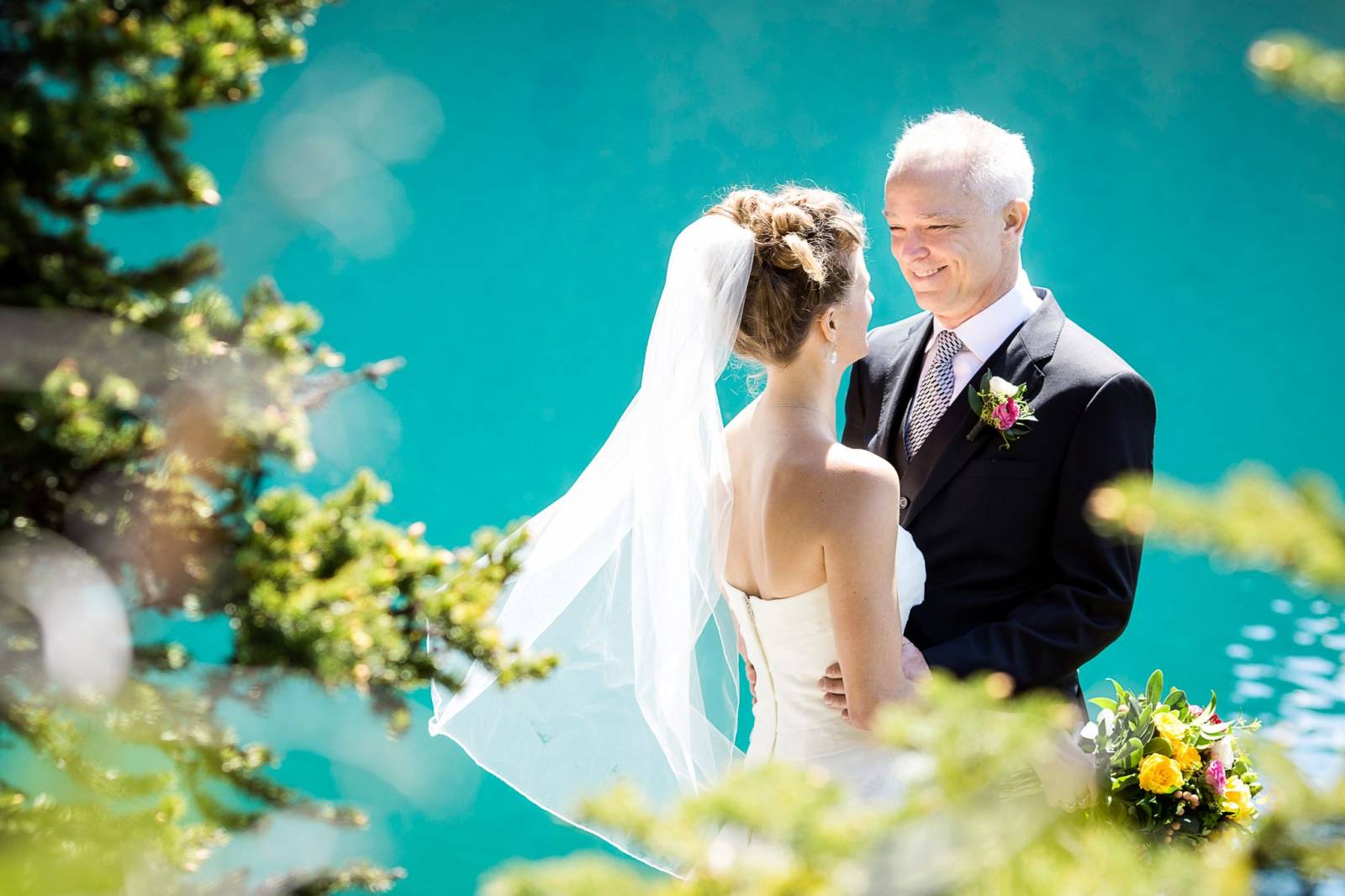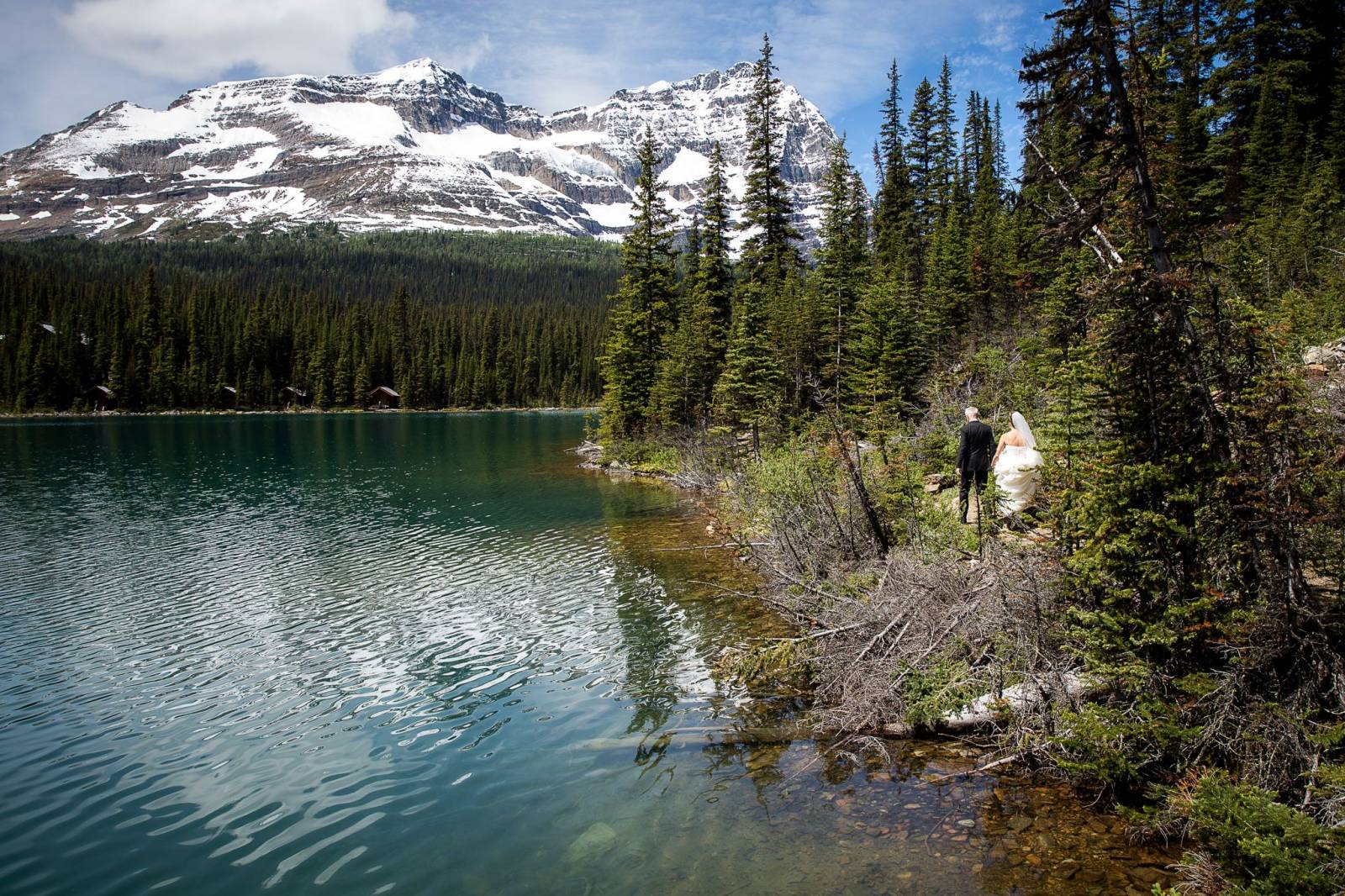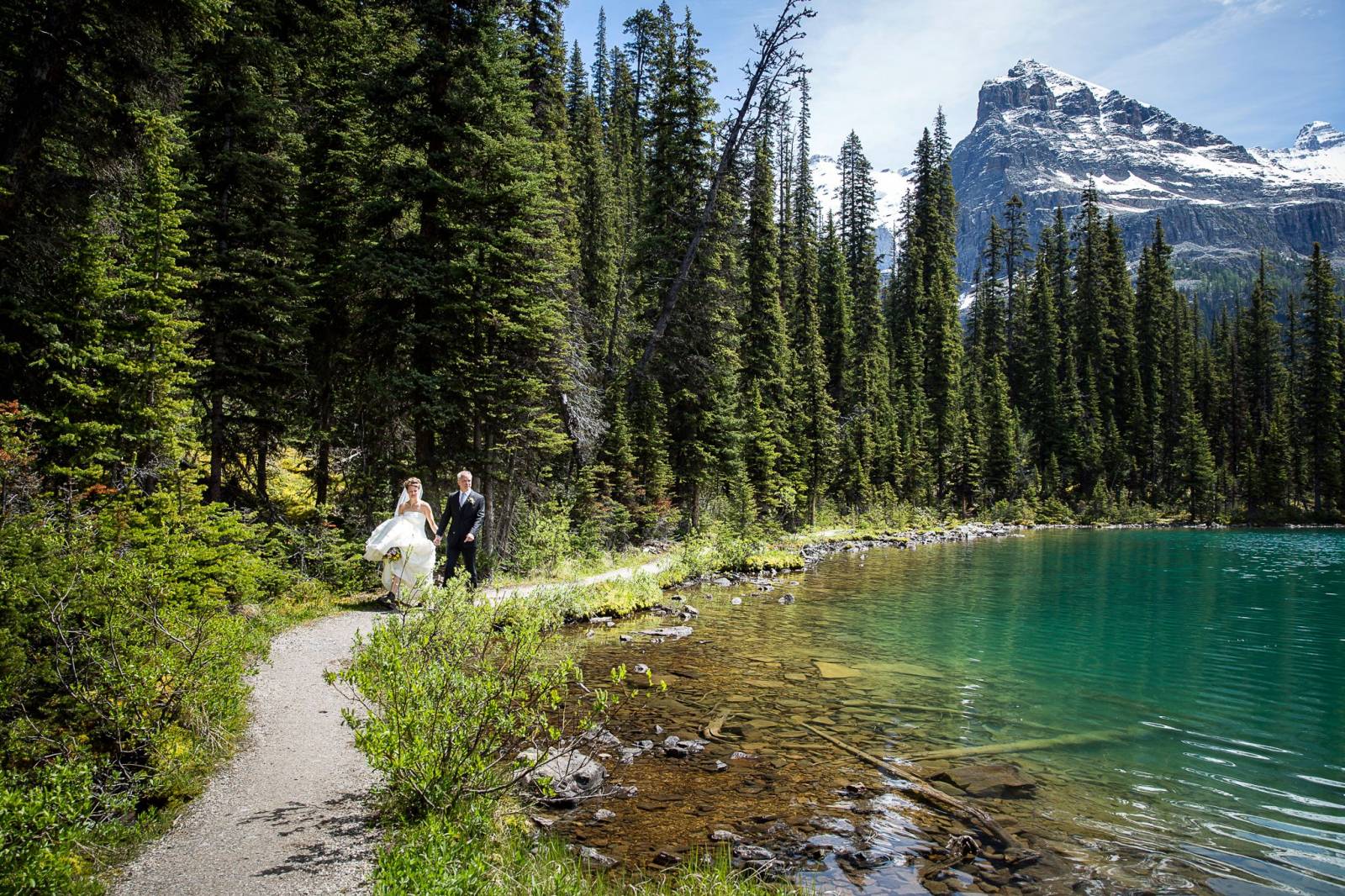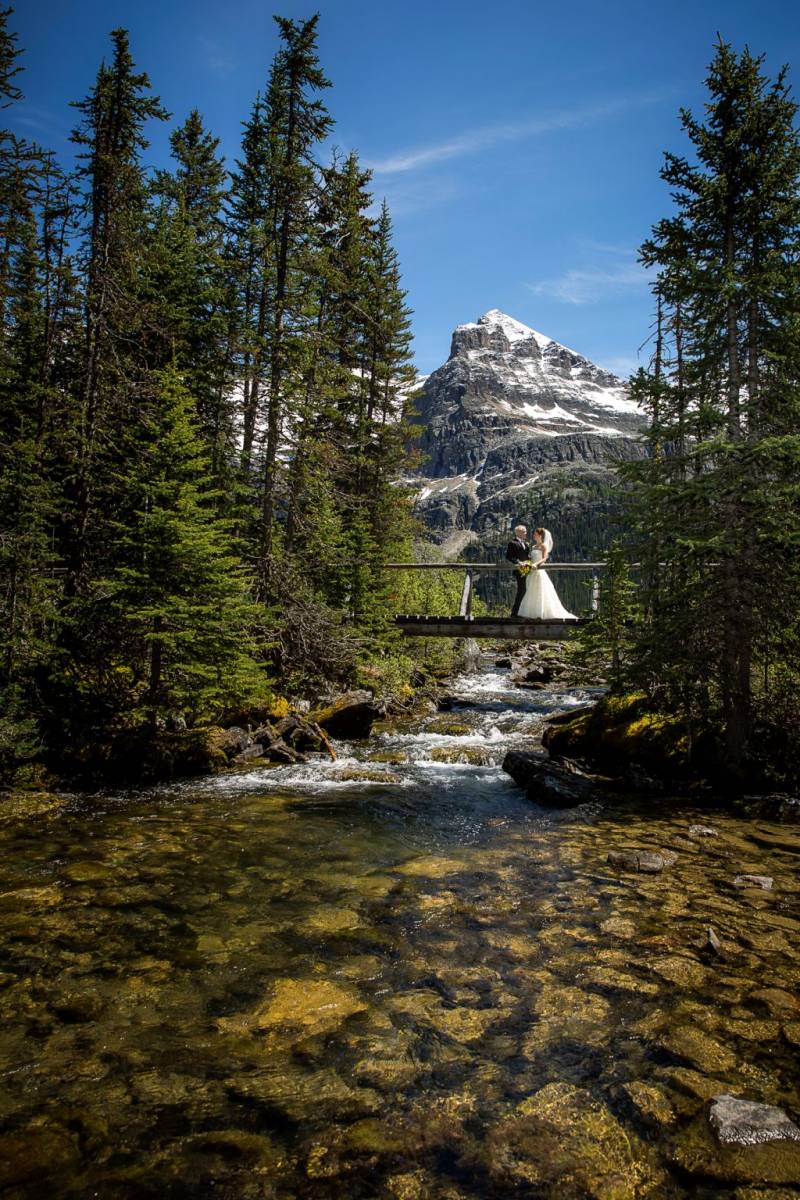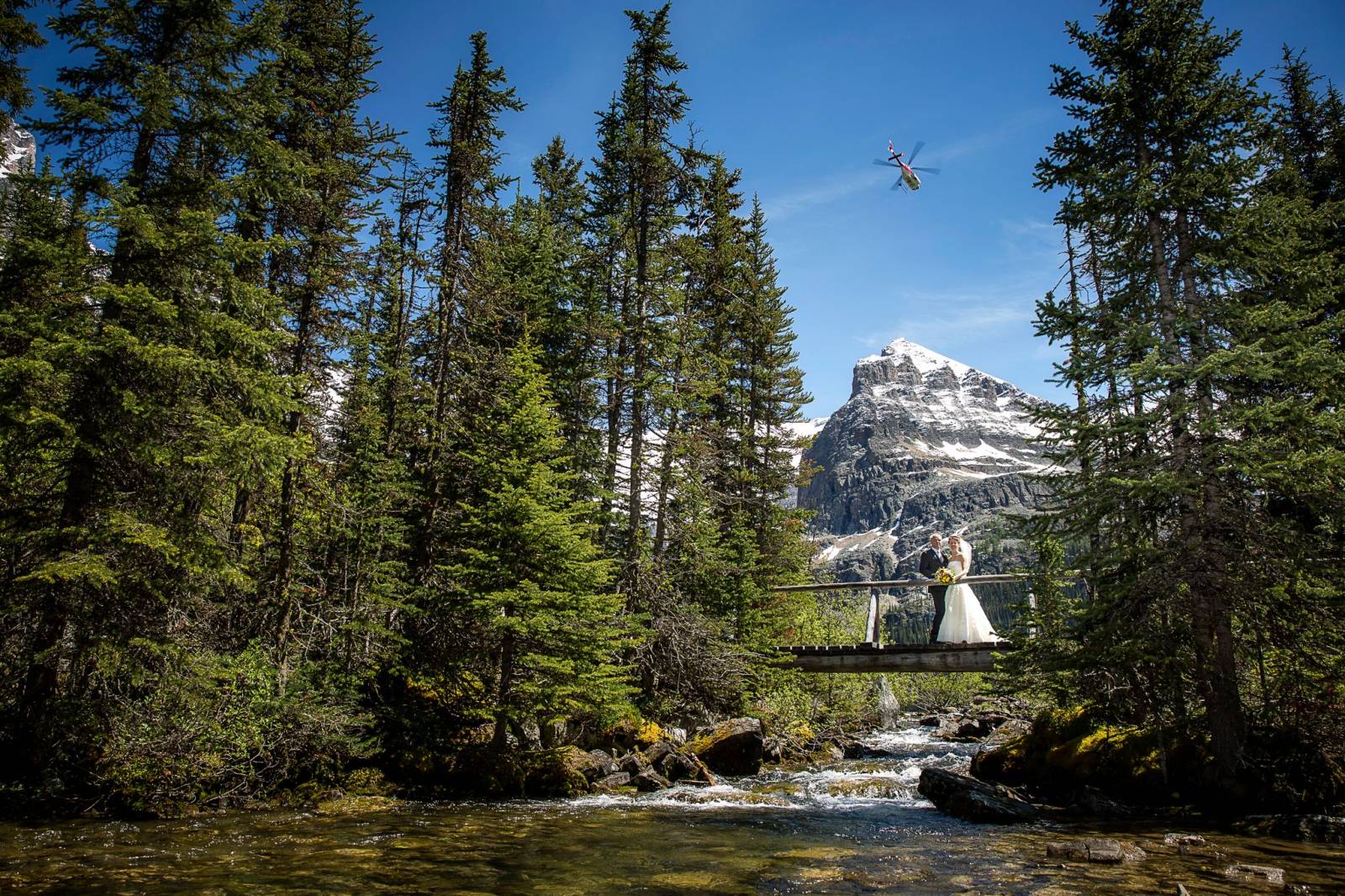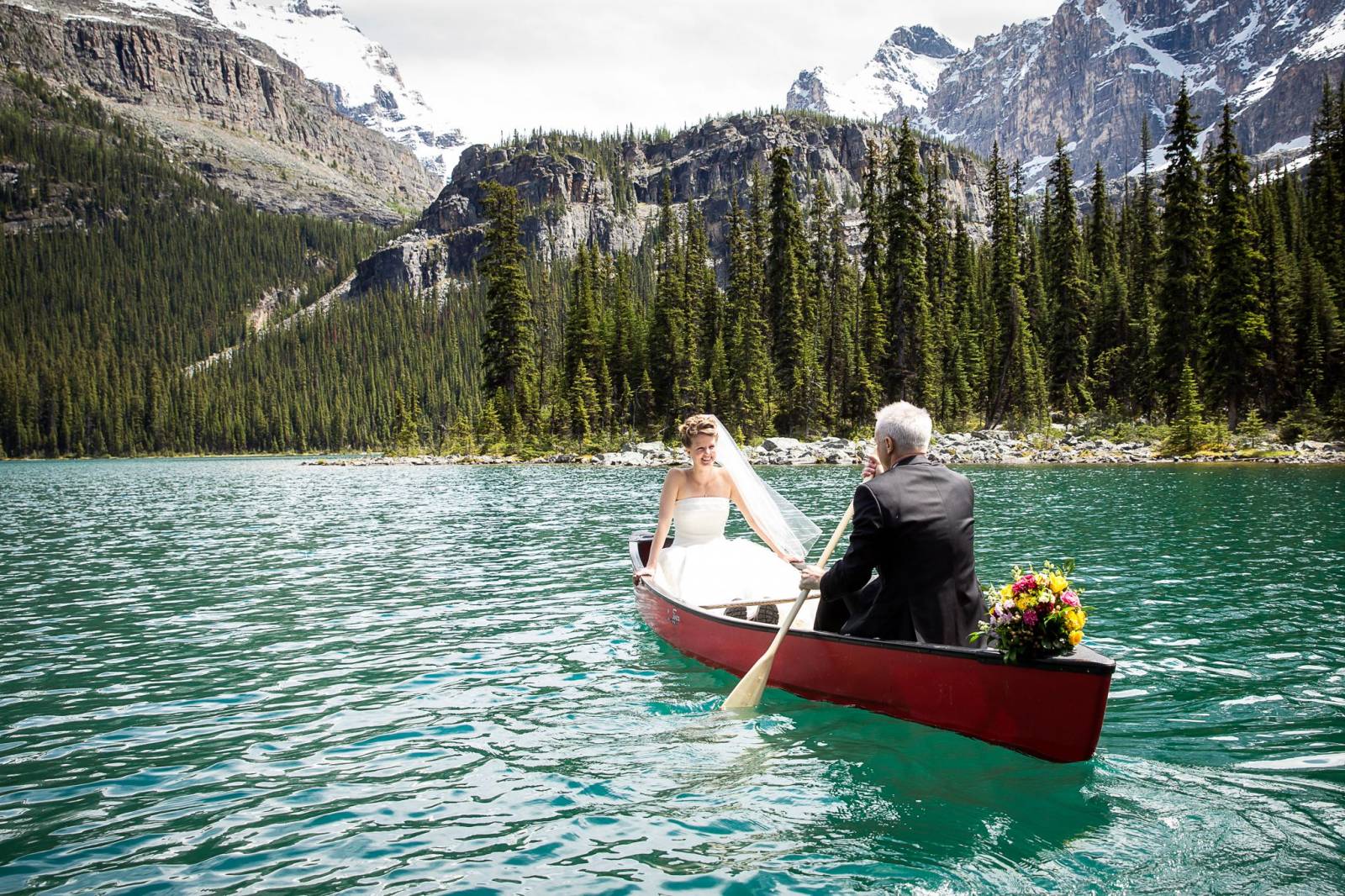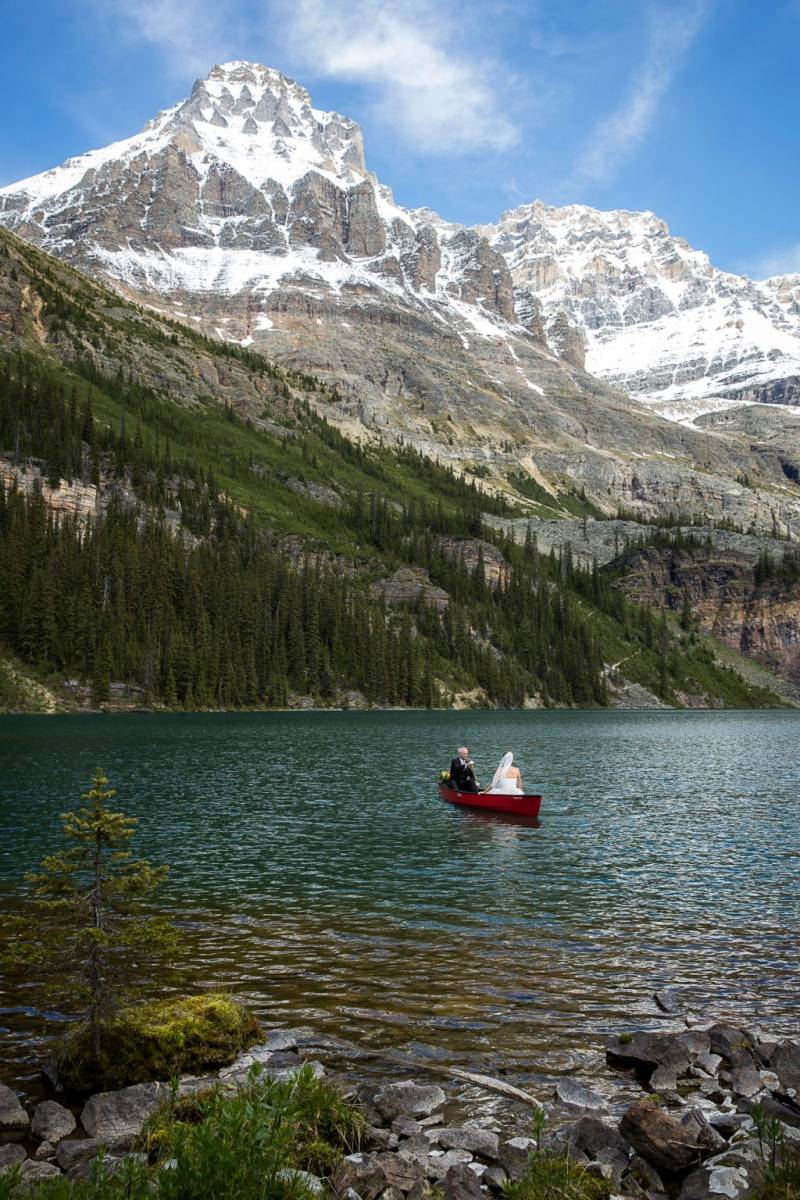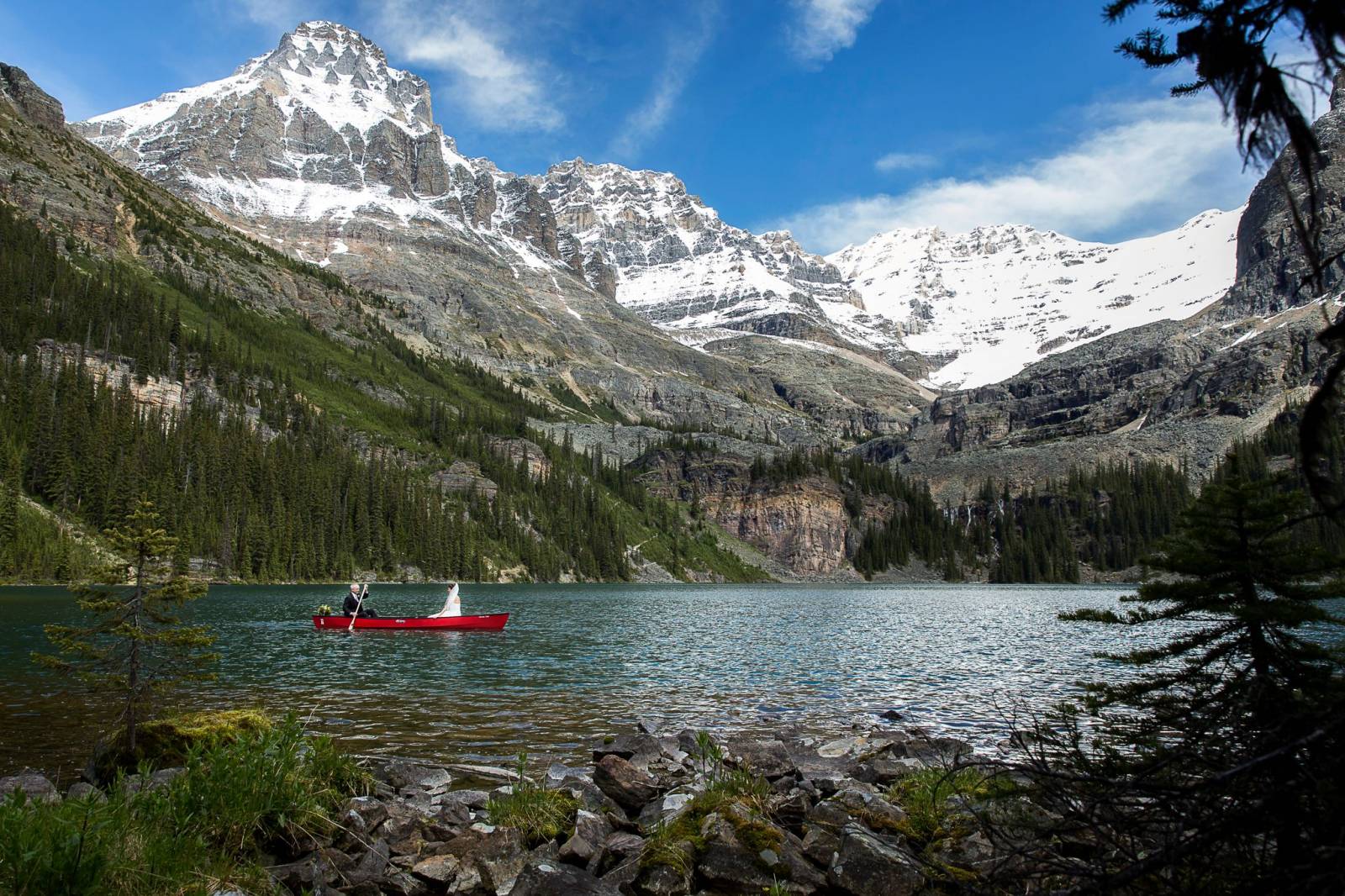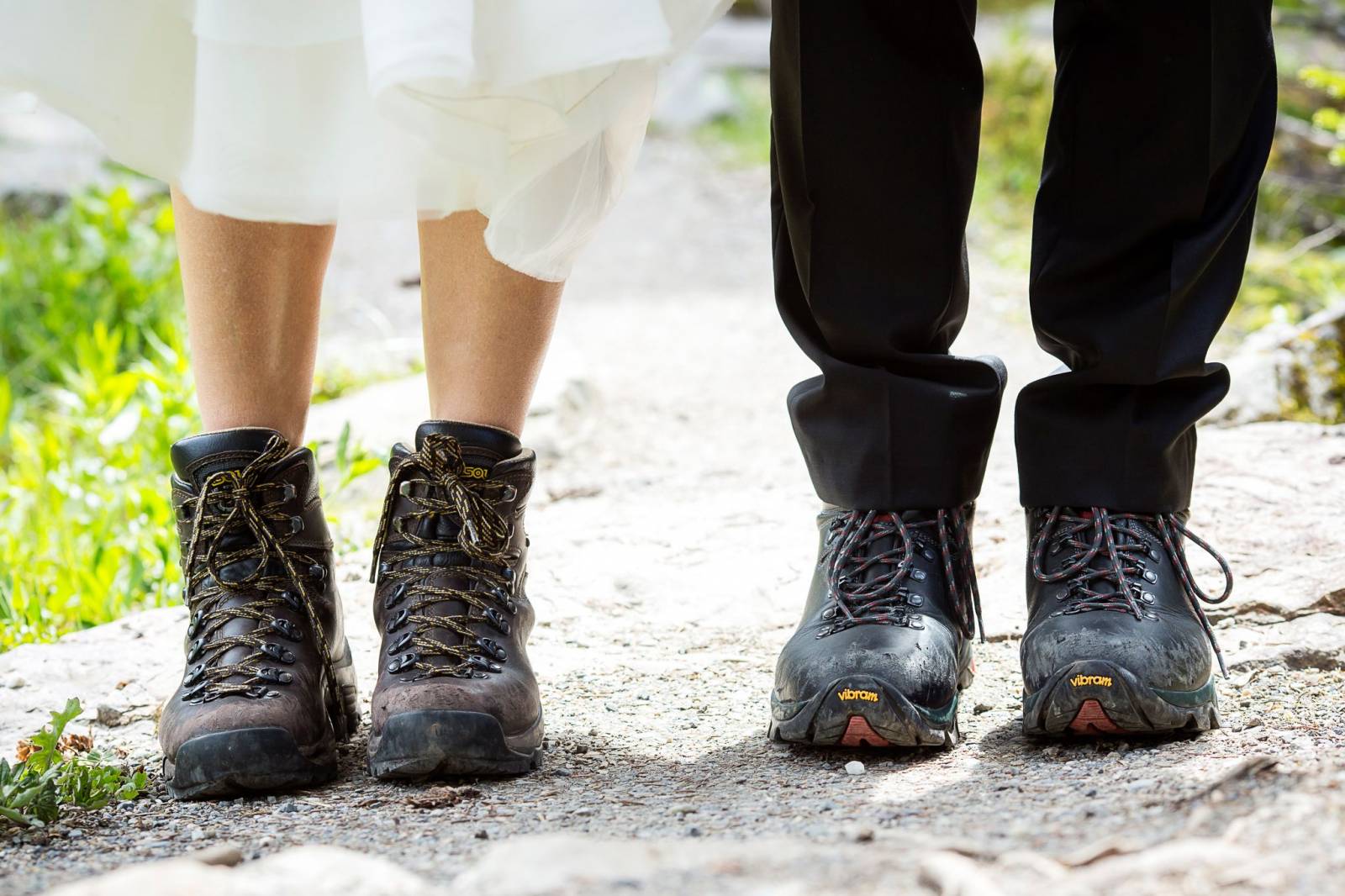 The bridal bouquet and boutonnier that Forget-Me-Not Flowers in Banff created for this wedding were just perfect! The bright colours were a nice addition to the beautiful scenery of Lake O'Hara!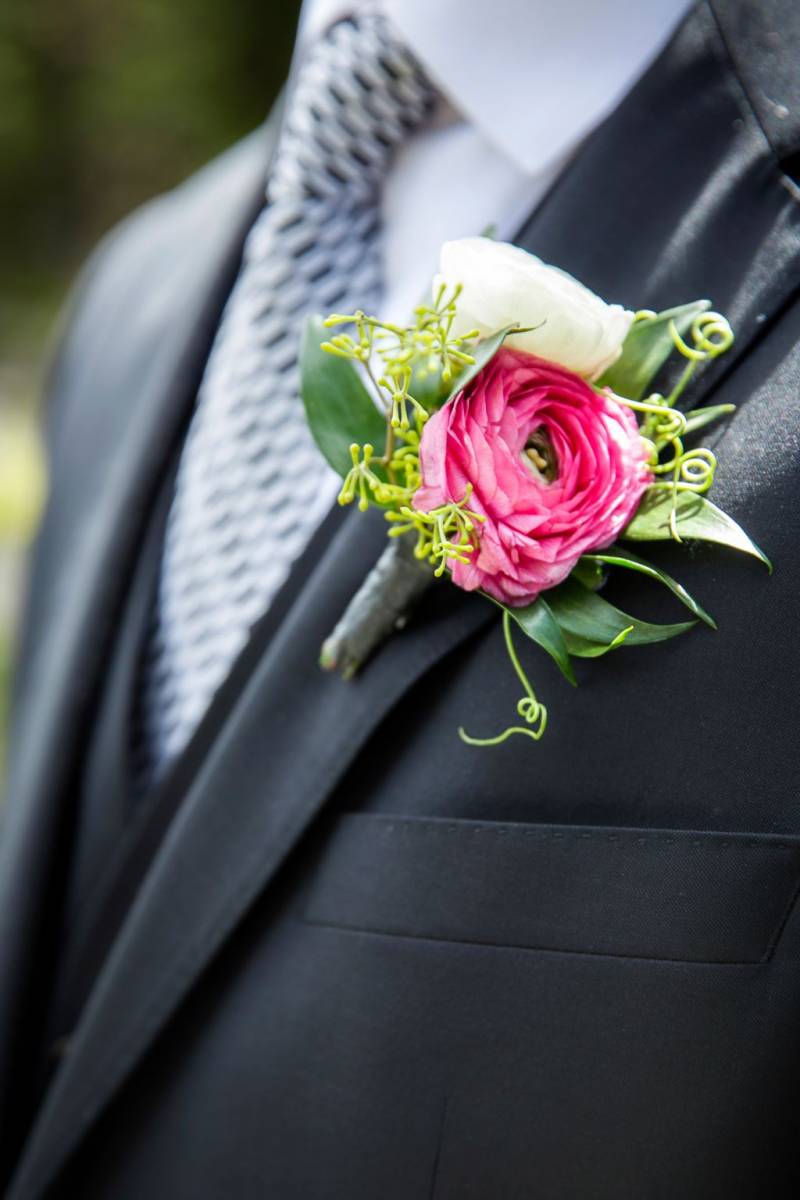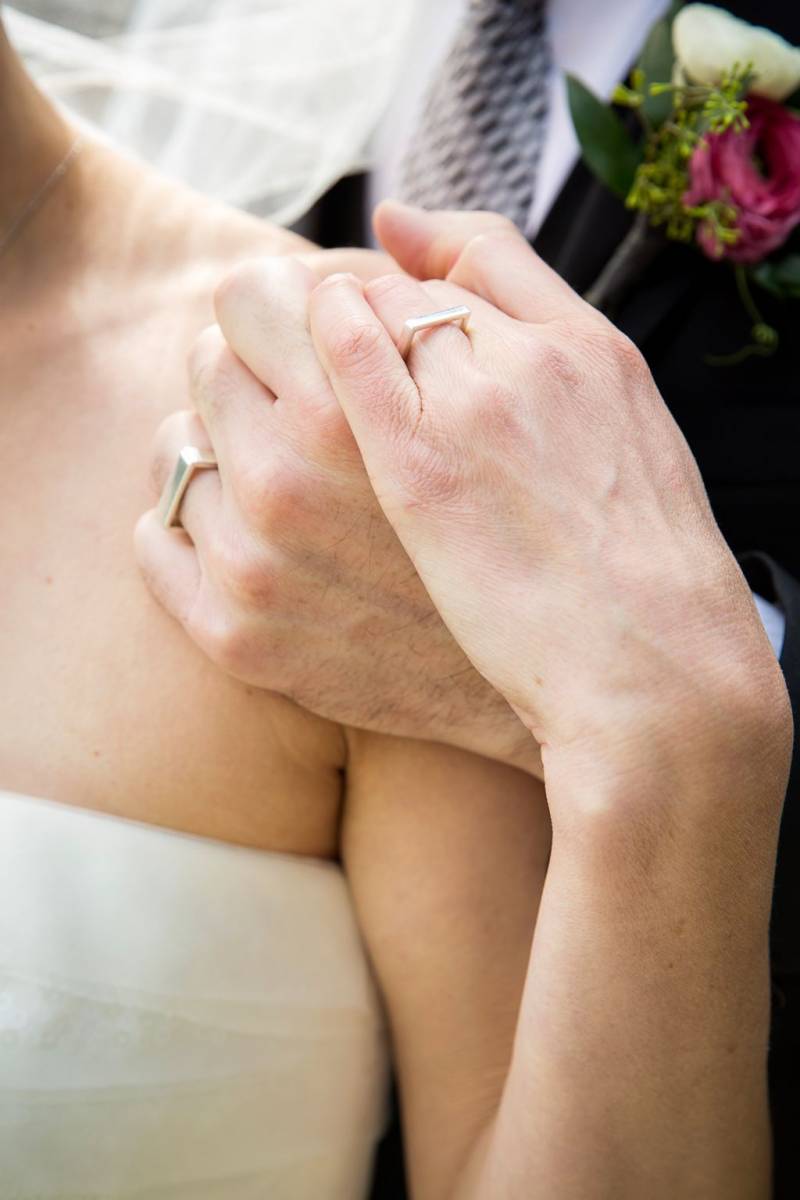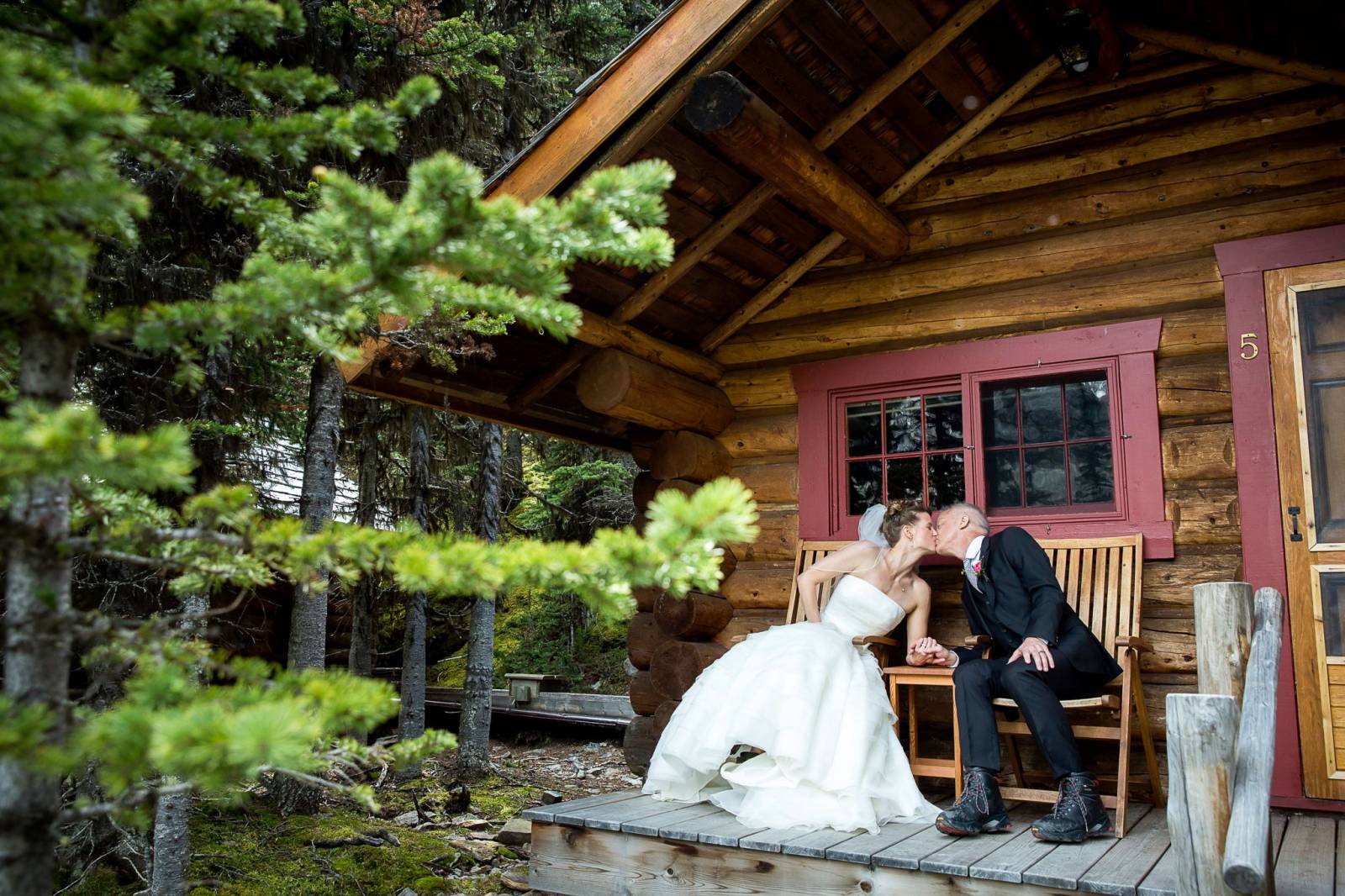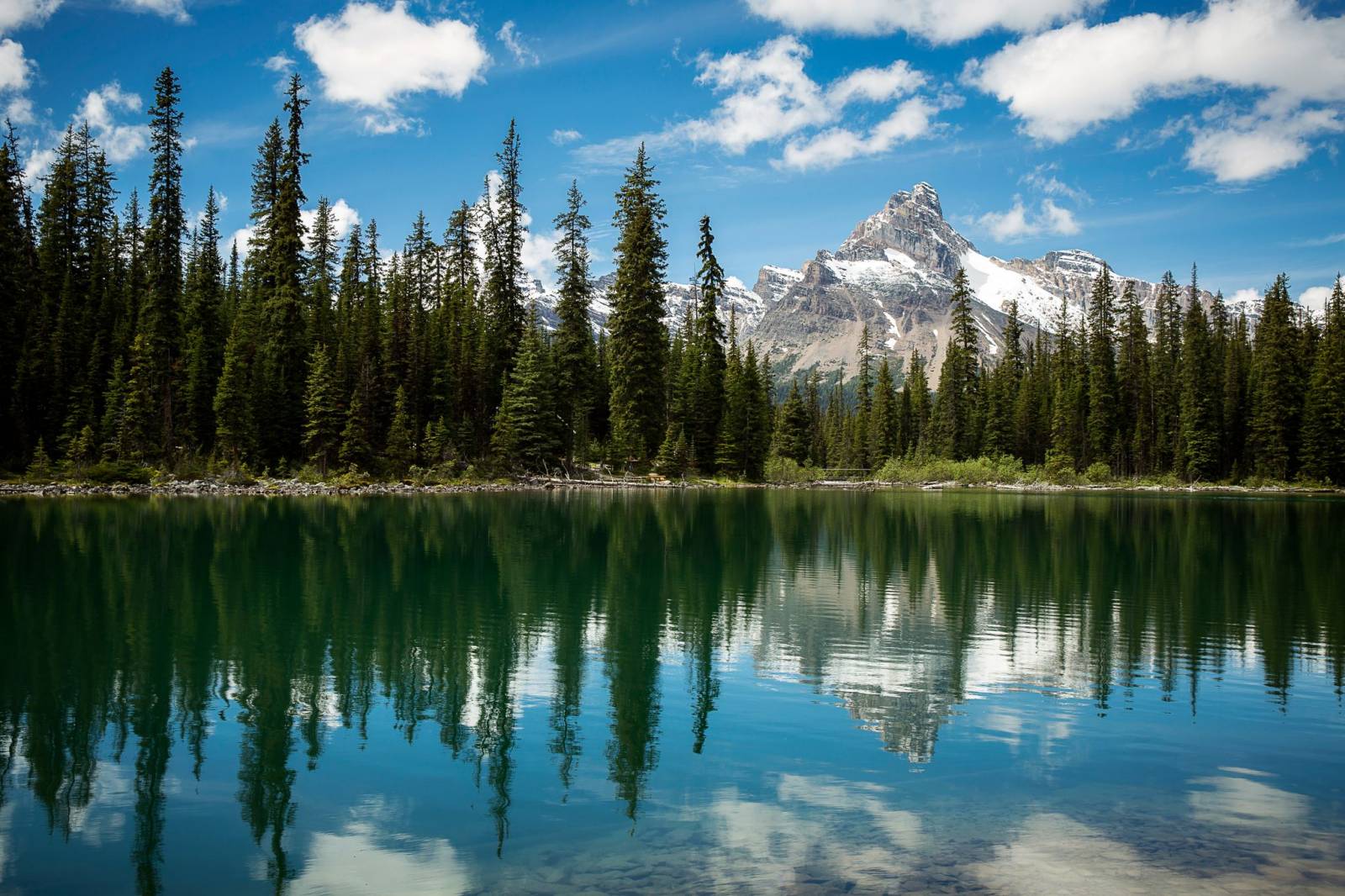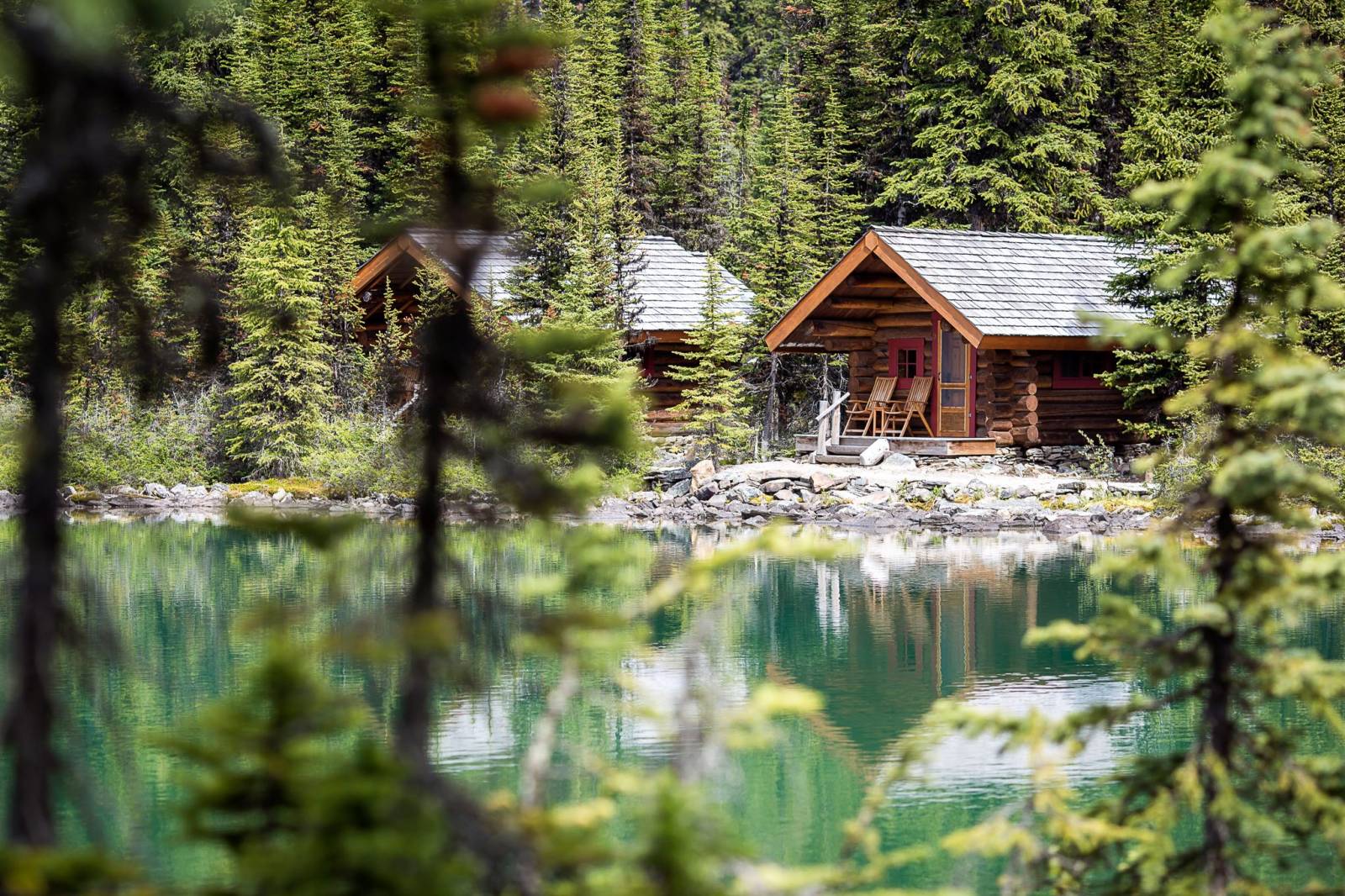 If you are planning a 2017 or 2018 mountain wedding, please contact me to know about my weddings and elopements packages! I'm based out of Banff and photograph weddings in Banff, Canmore, Kananaskis, Lake Louise, Moraine Lake, Emerald Lake and all of the other beautiful locations that the mountains has to offer! I would love to hear your story and be your Banff wedding photographer!