Jessica and David were neighbors and one day David got the courage to go knock on Jessica's door and ask her if she wanted to sit outside and play a little bit of guitar with him. From that moment she knew she would eventually marry him!
They live in Texas and decided to come all the way to the beautiful Emerald Lake Lodge to elope! They both love the outdoors so British Columbia was the perfect destination for their wedding and honeymon!

Their elopement was simply stunning. Jessica had a vintage 70's ecru gown from Gossamer and she hand made her flower crown and bouquet!
If you look at the photos, you will notice that there's a unique feel to the images. It looked very smokey because at that timet, the forest fires were pretty bad in Alberta, British Columbia and some parts of the US. Even if we were not able to clearly see the mountains it was beautiful and I think it went perfectly well with their vintage theme elopement.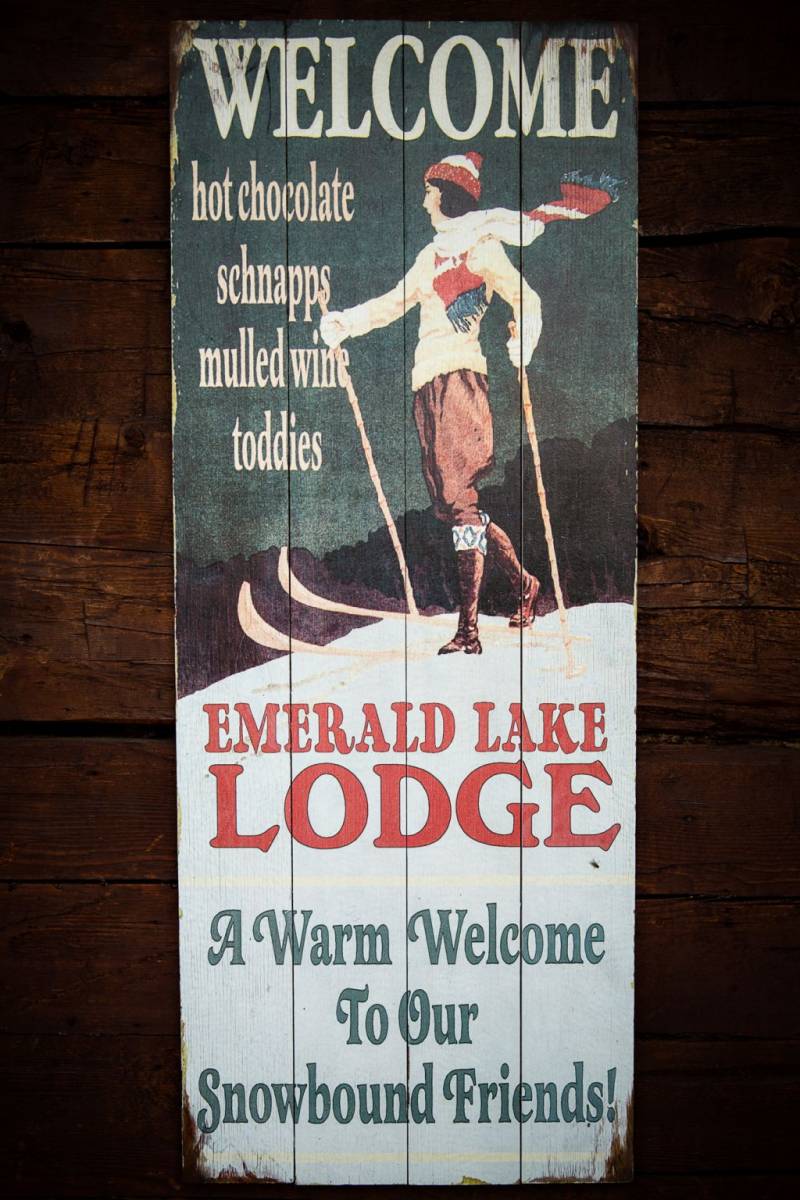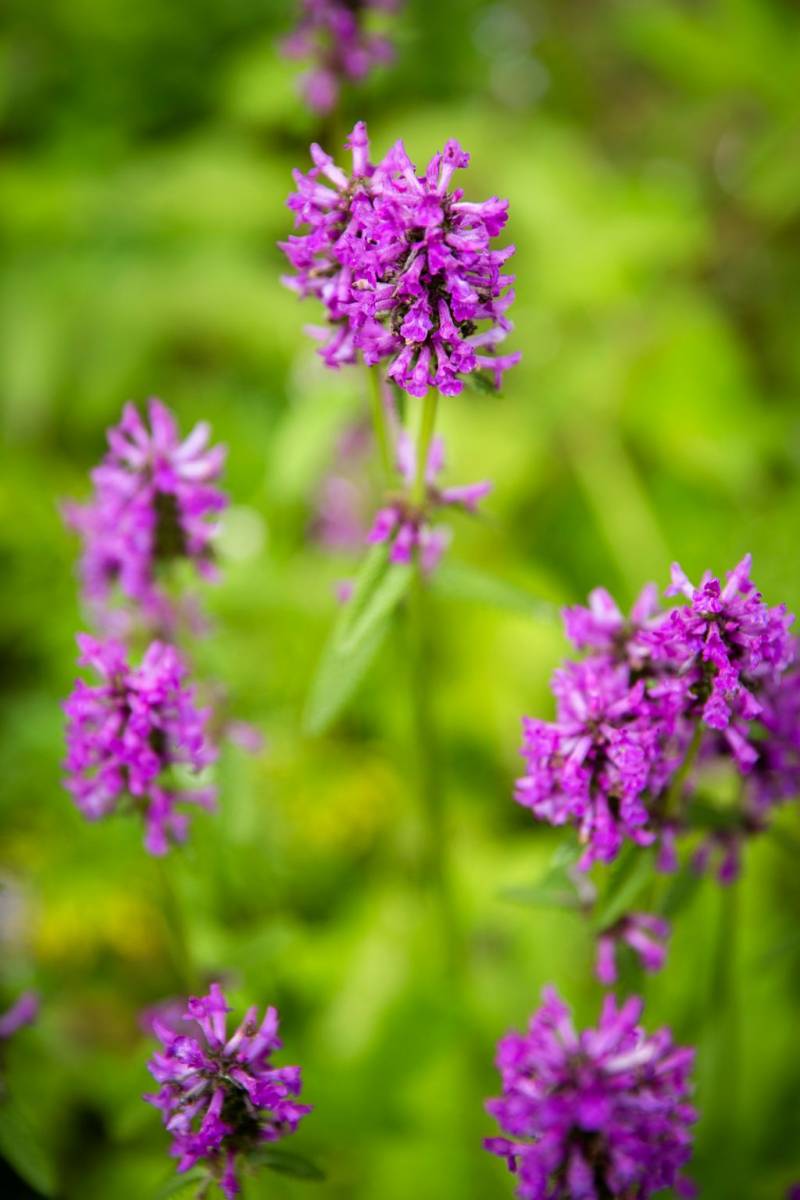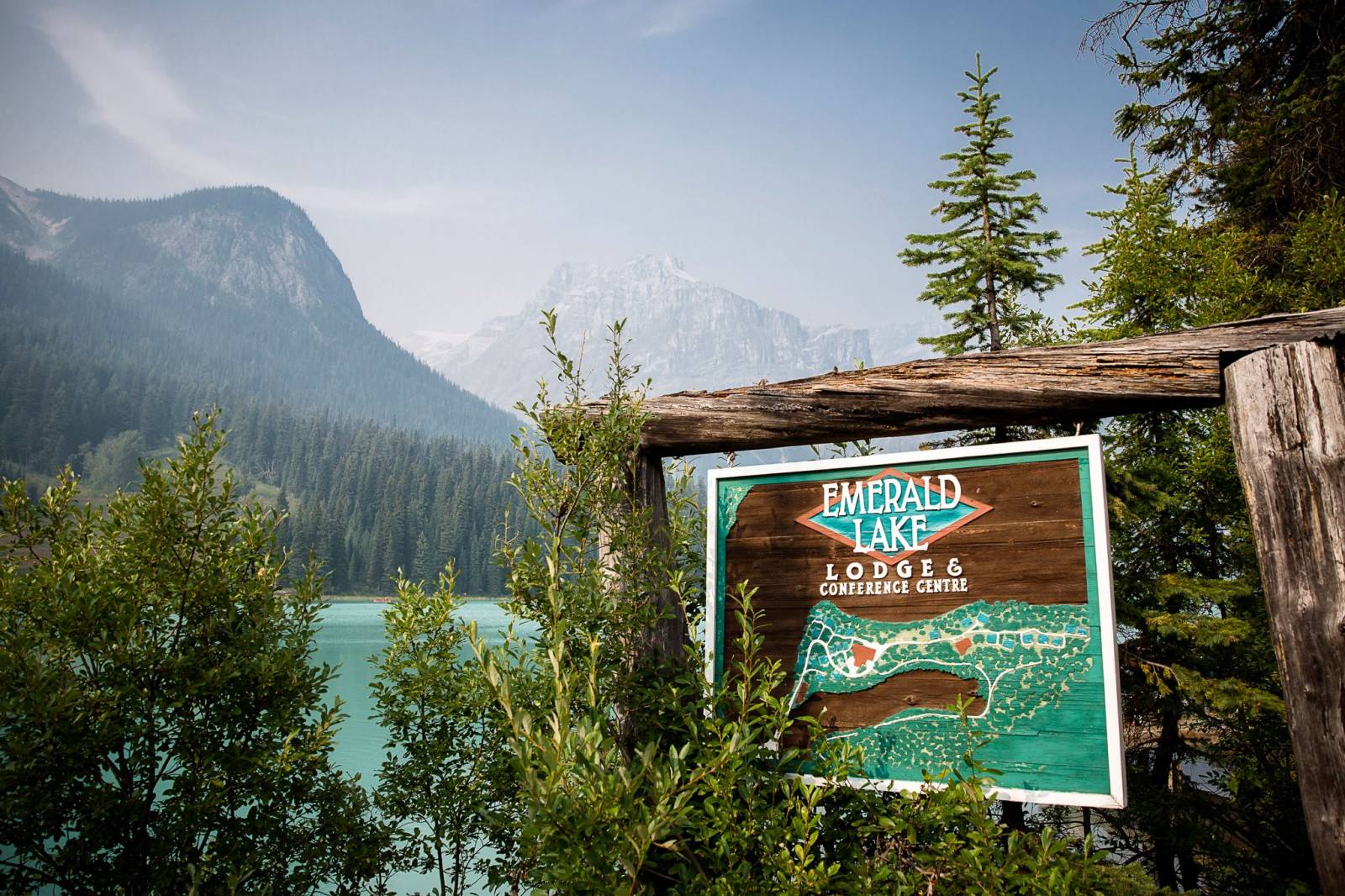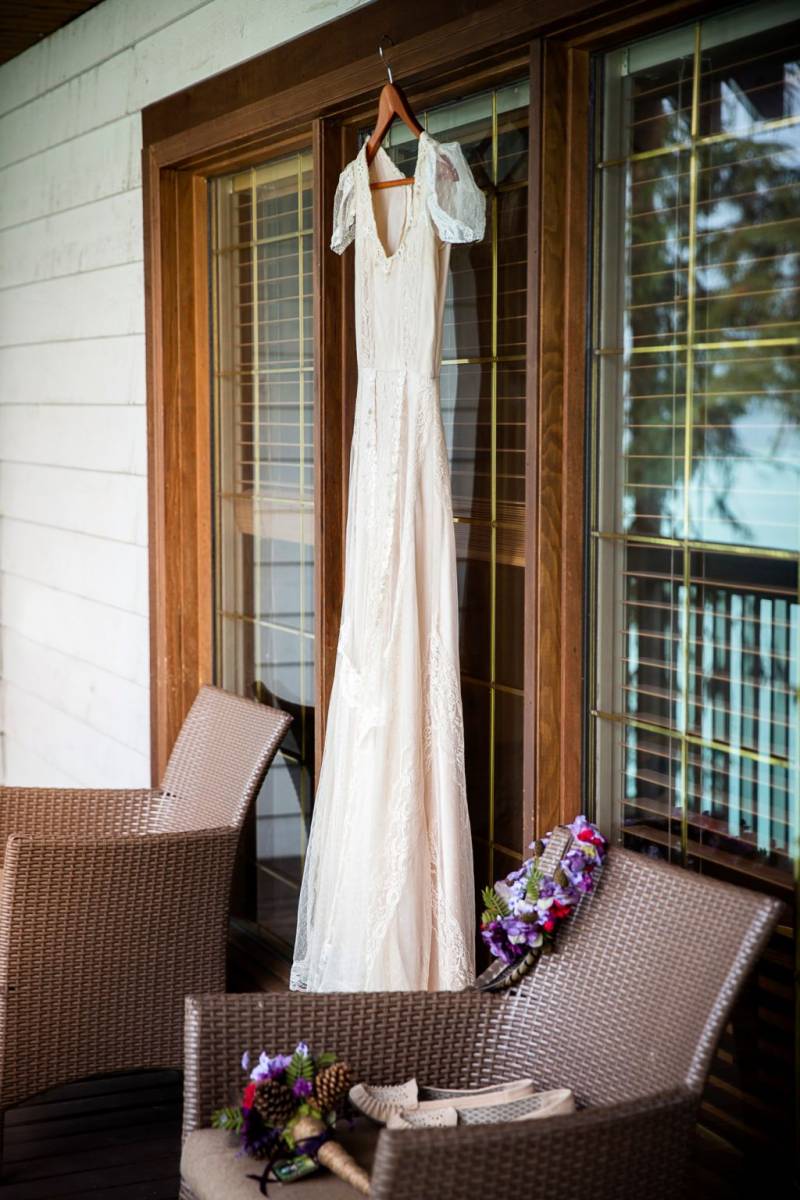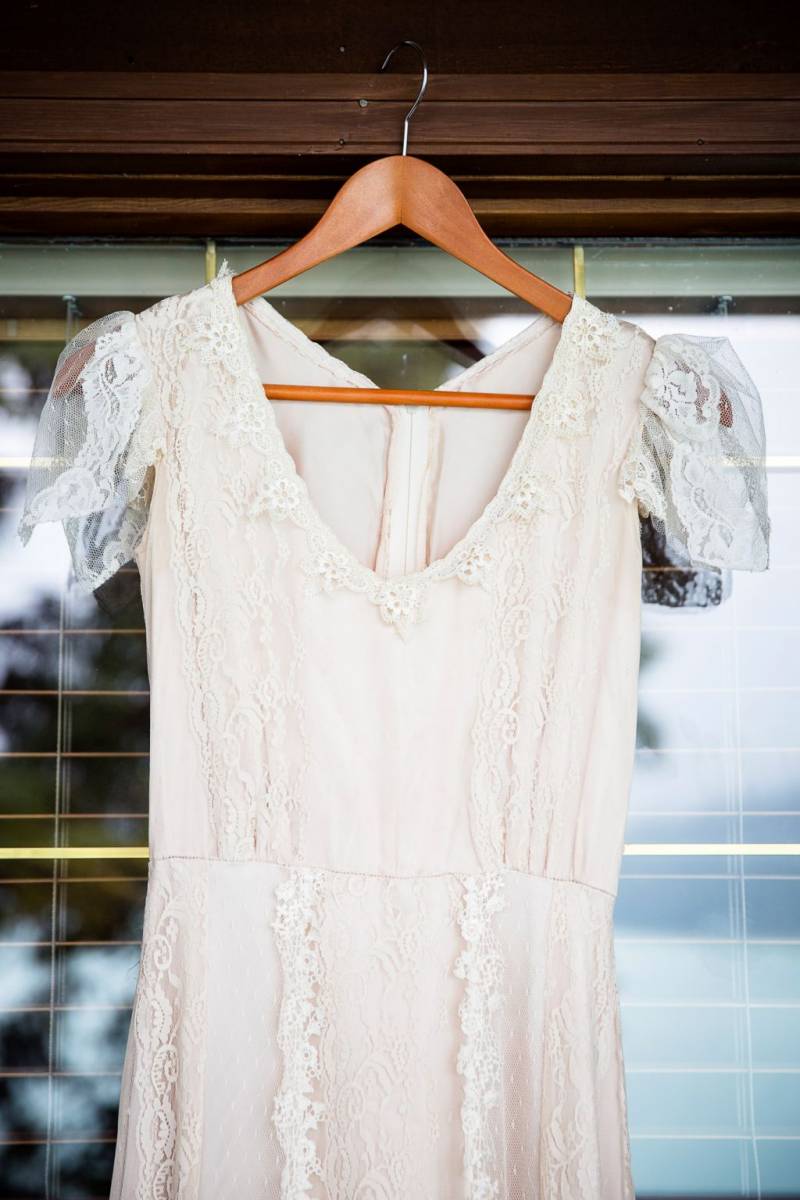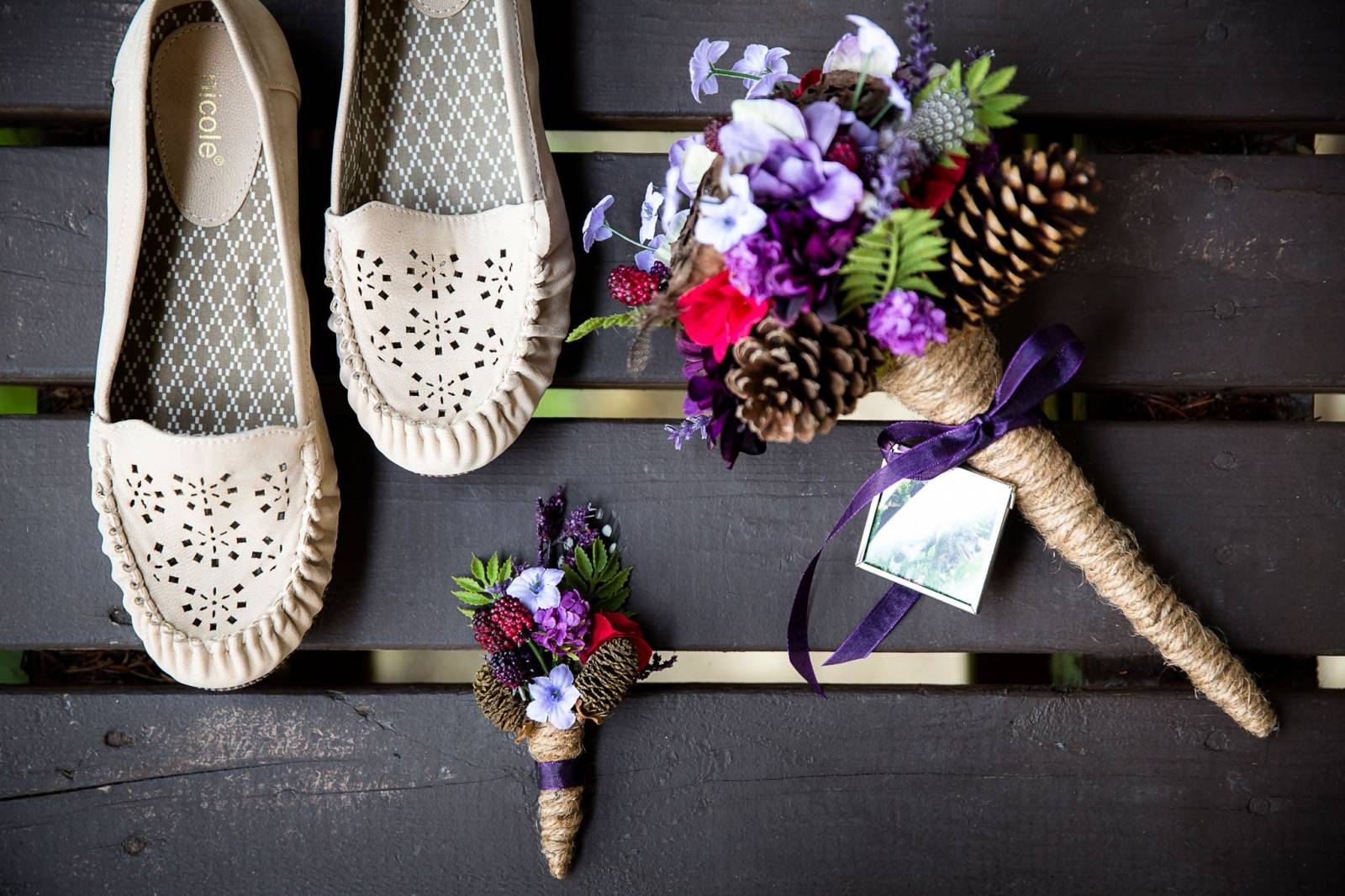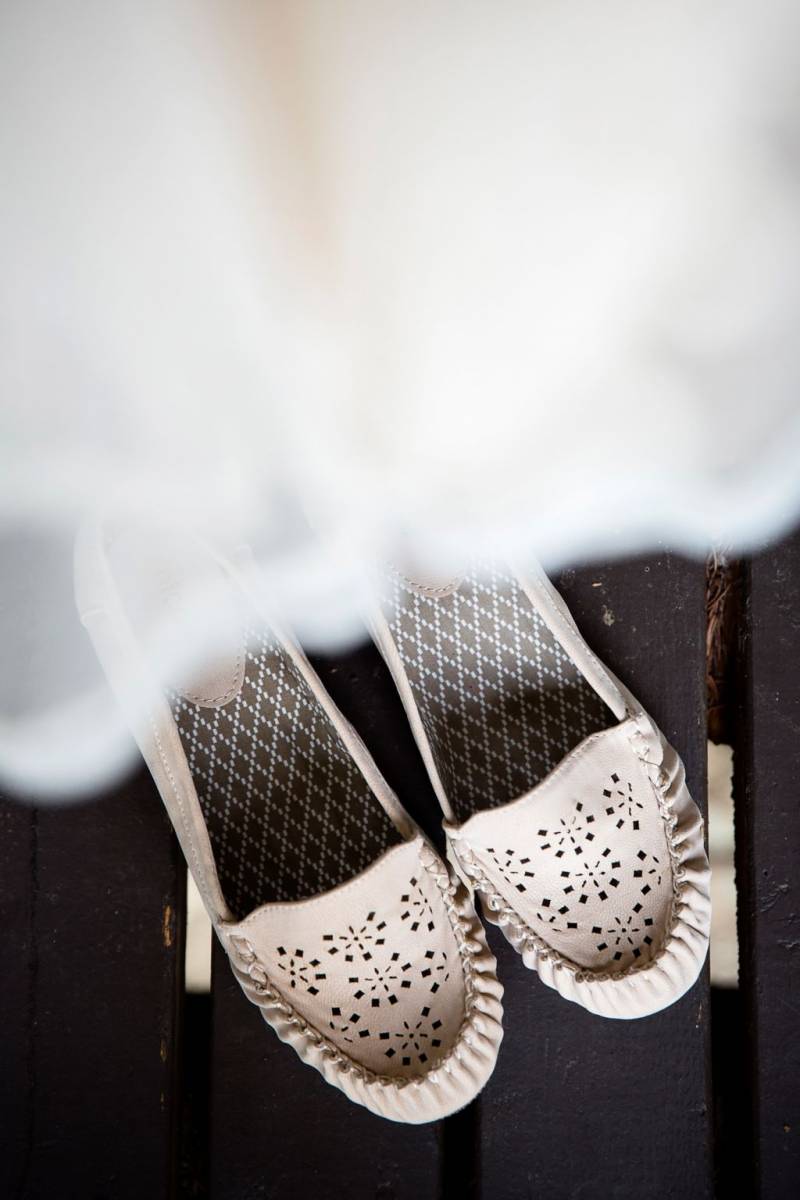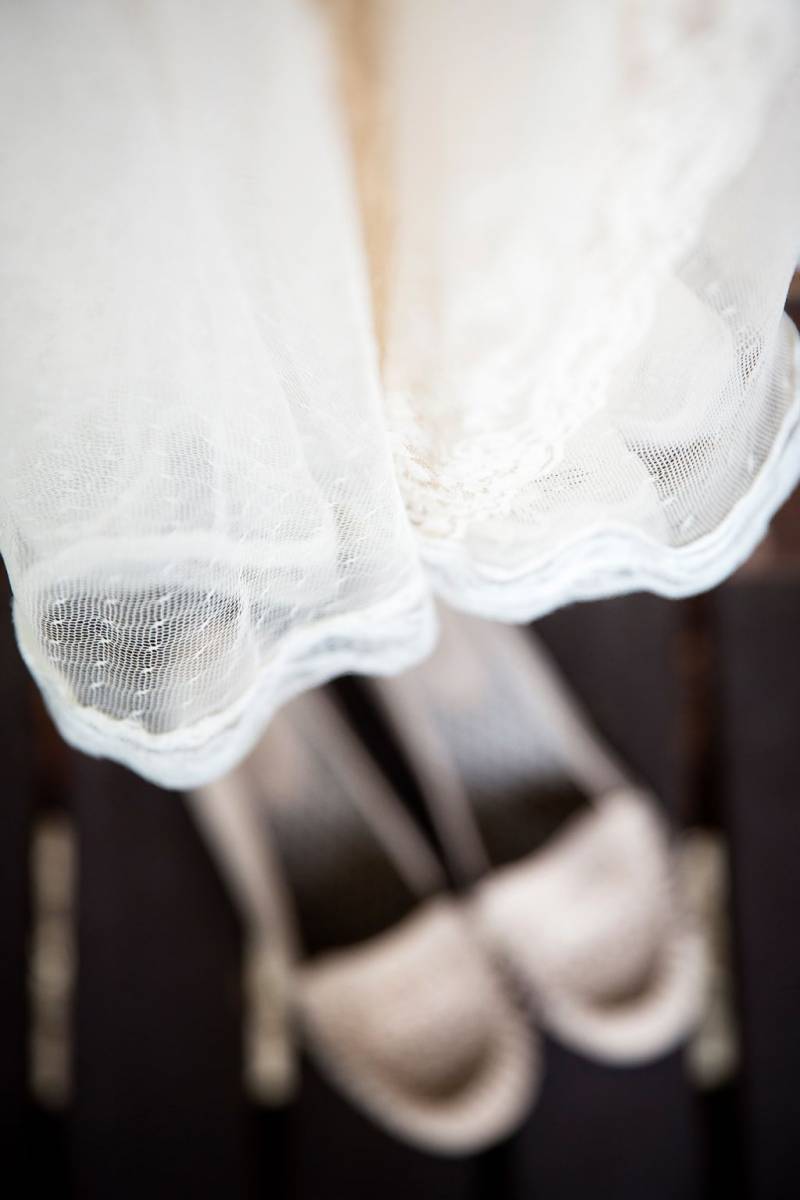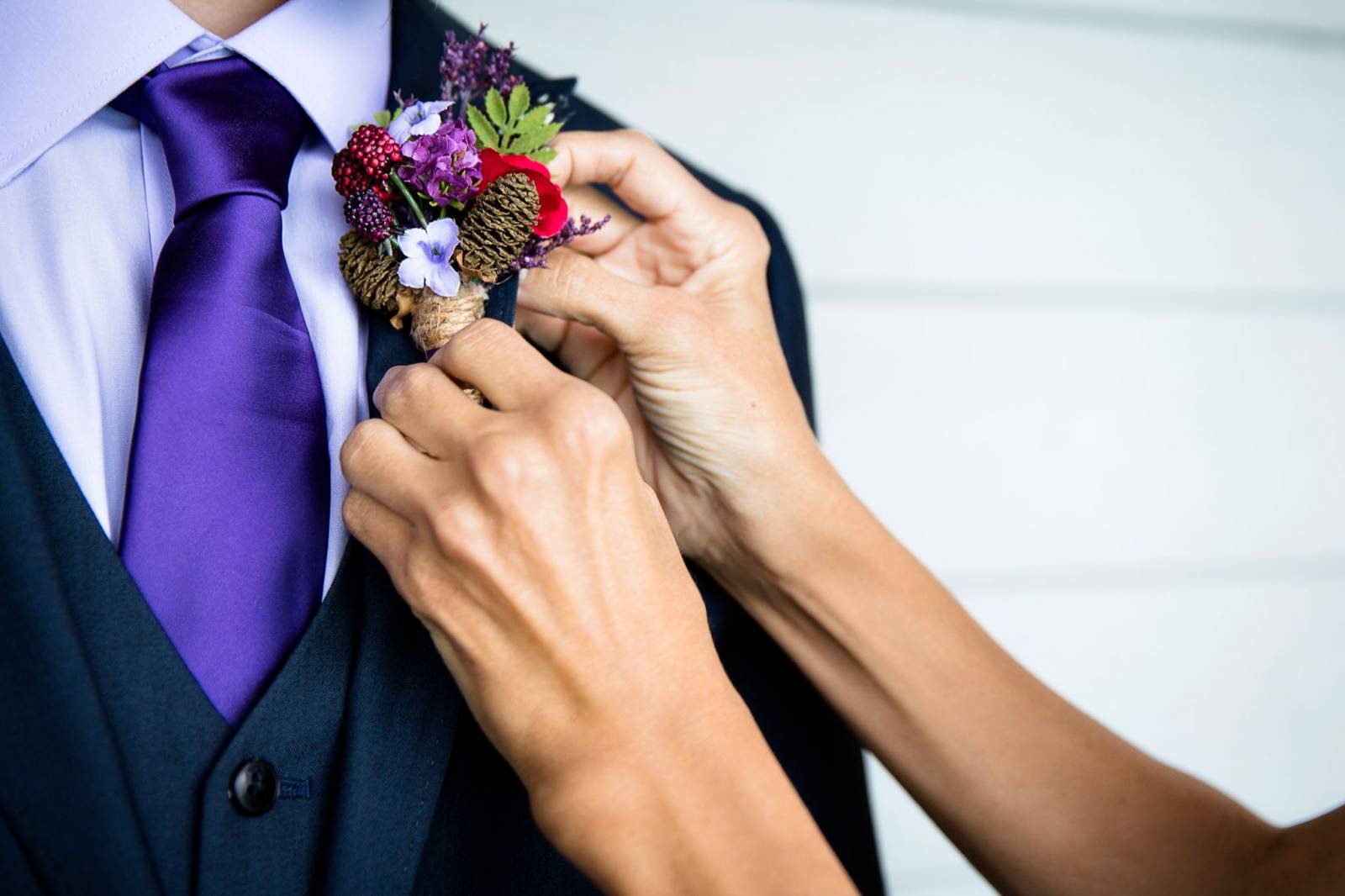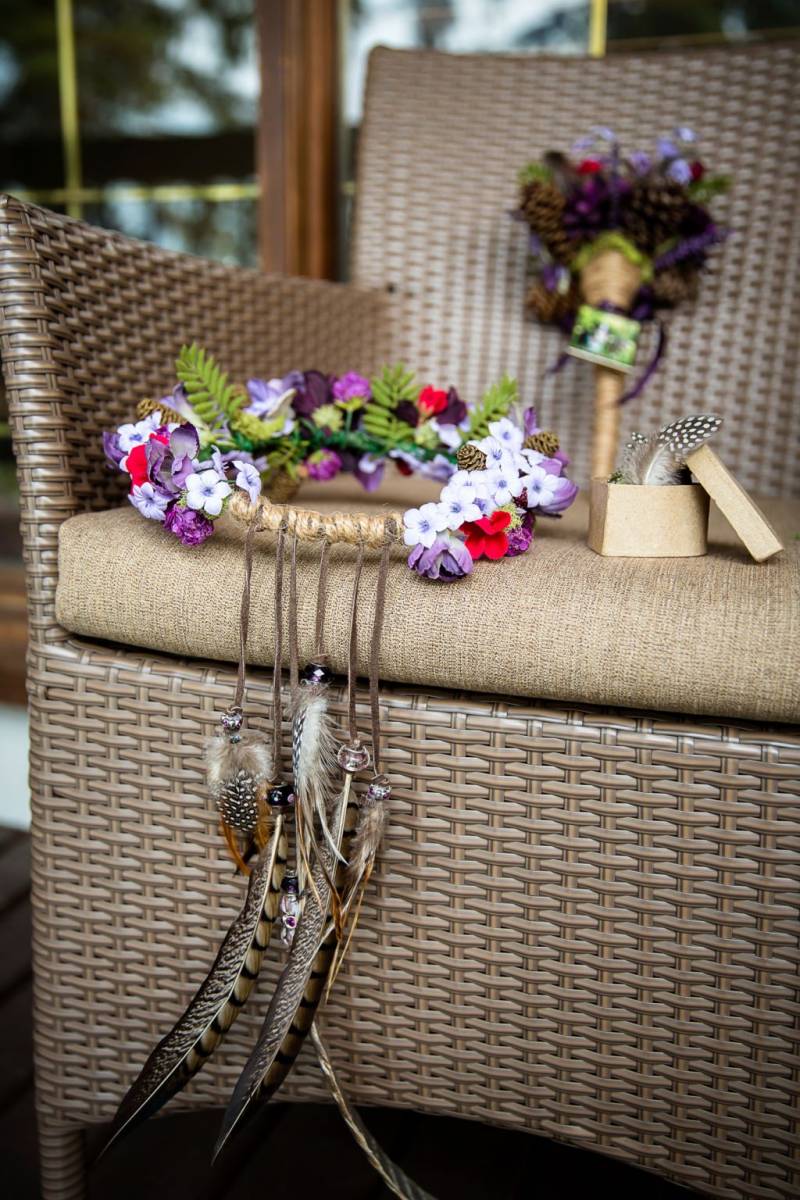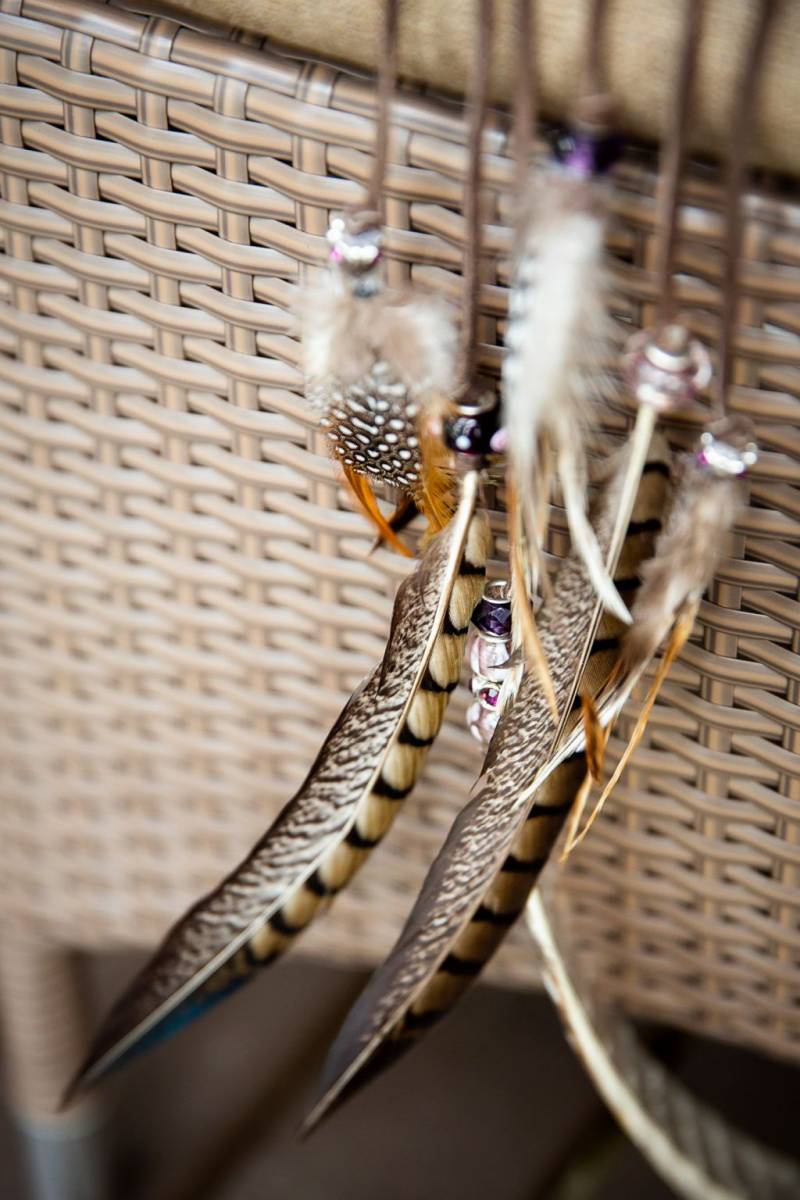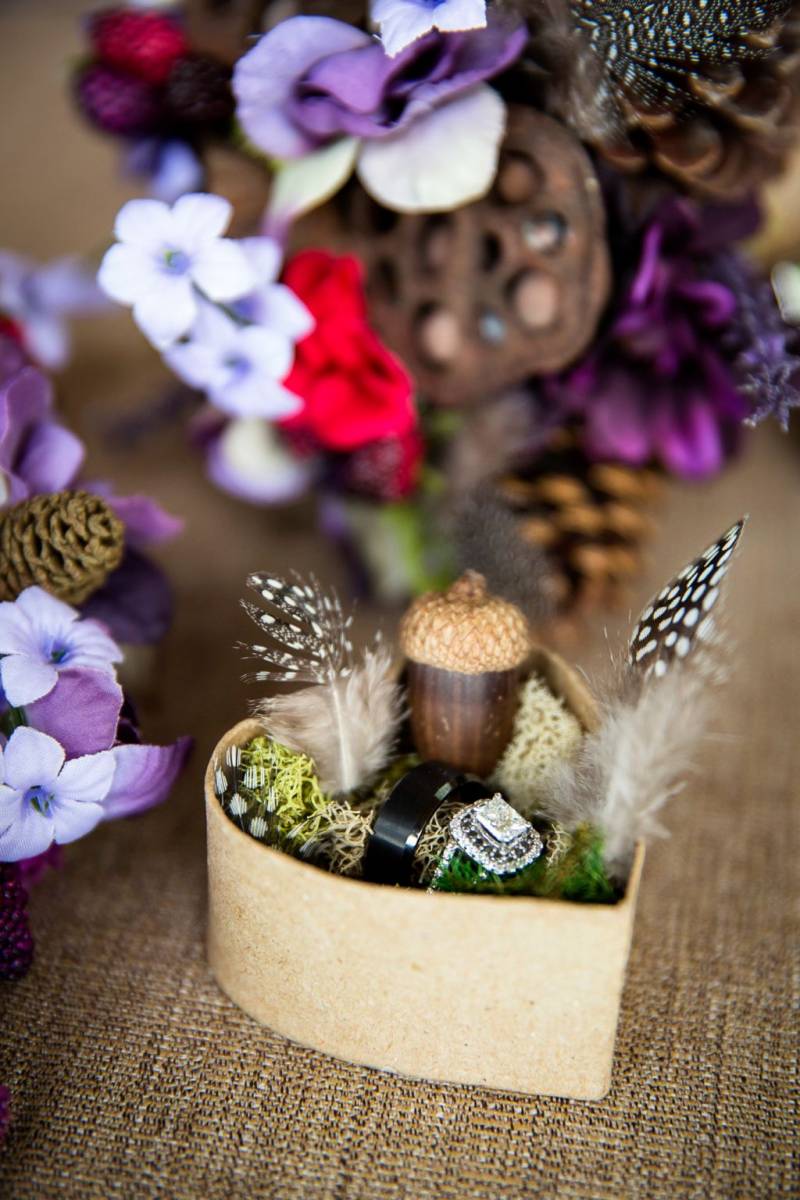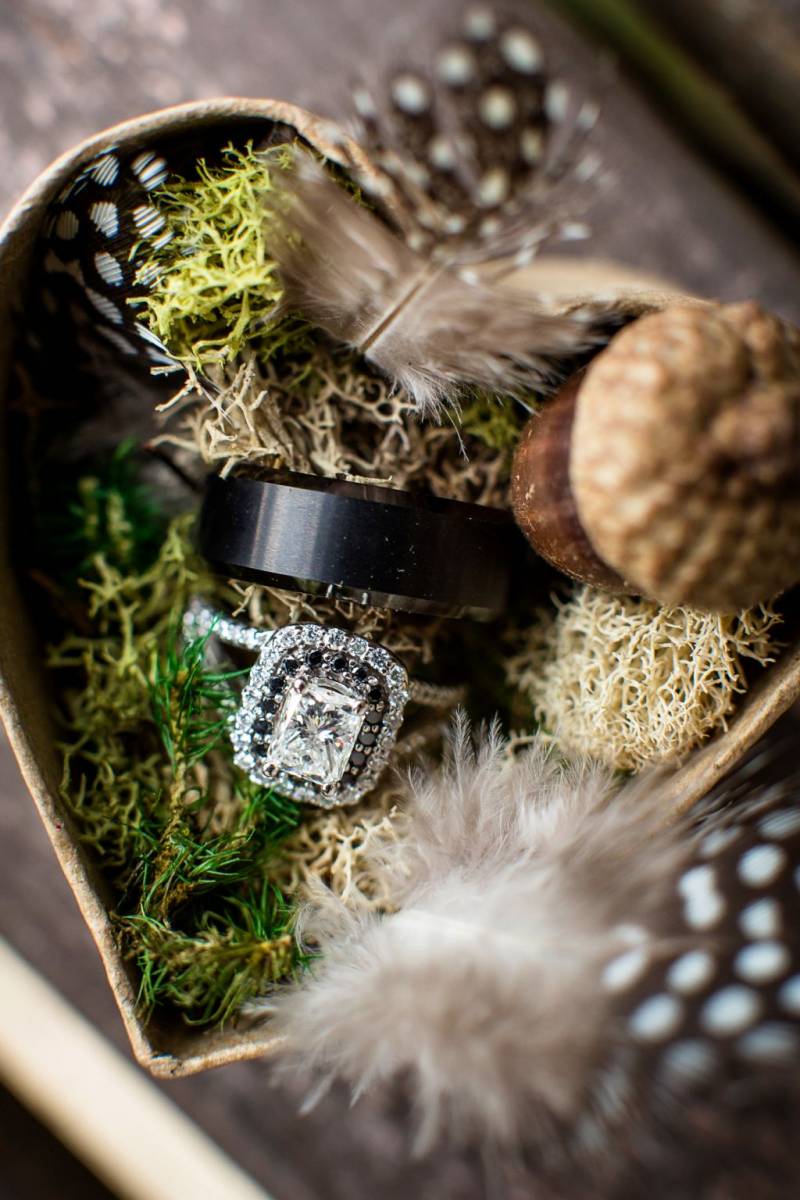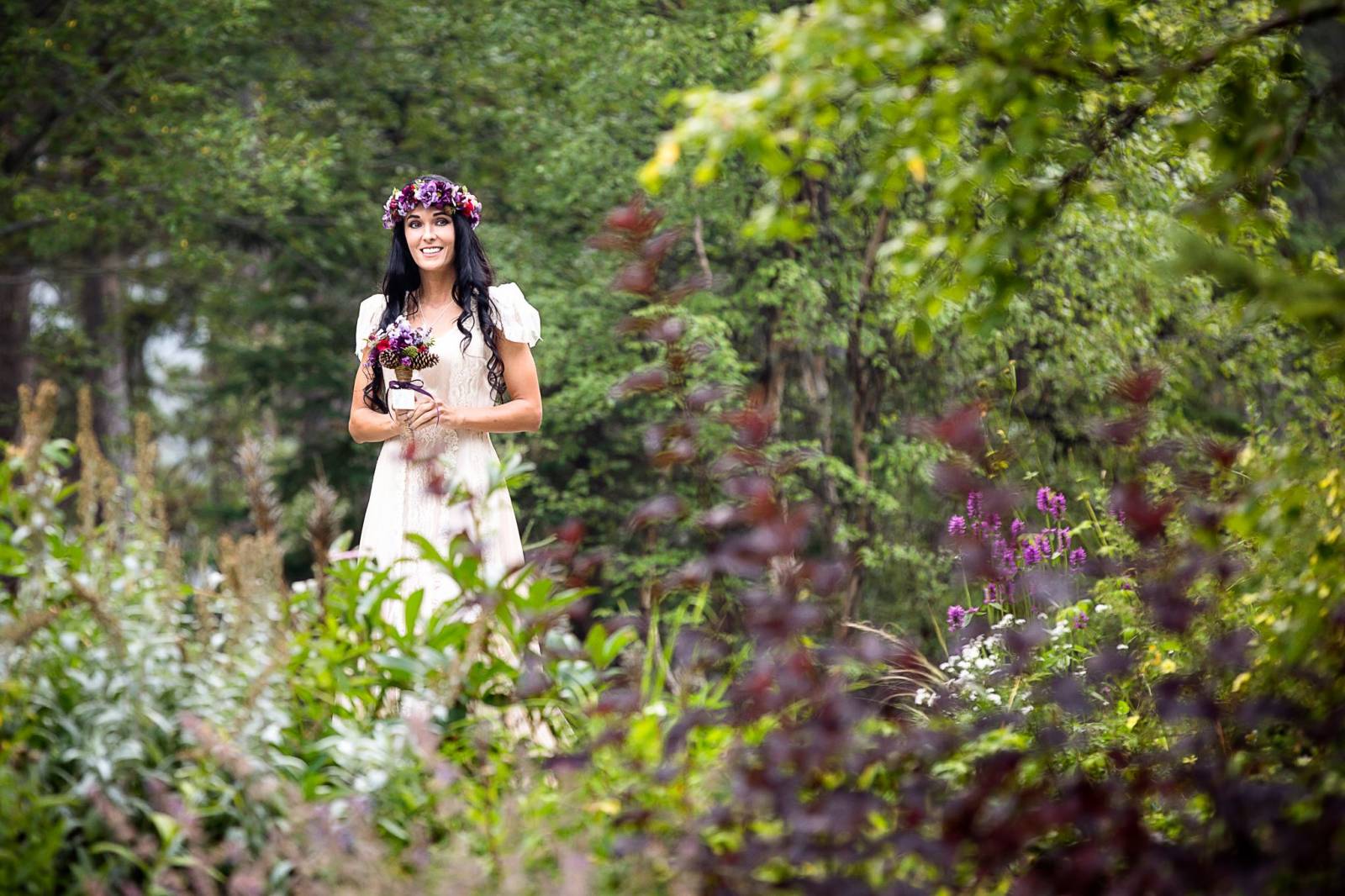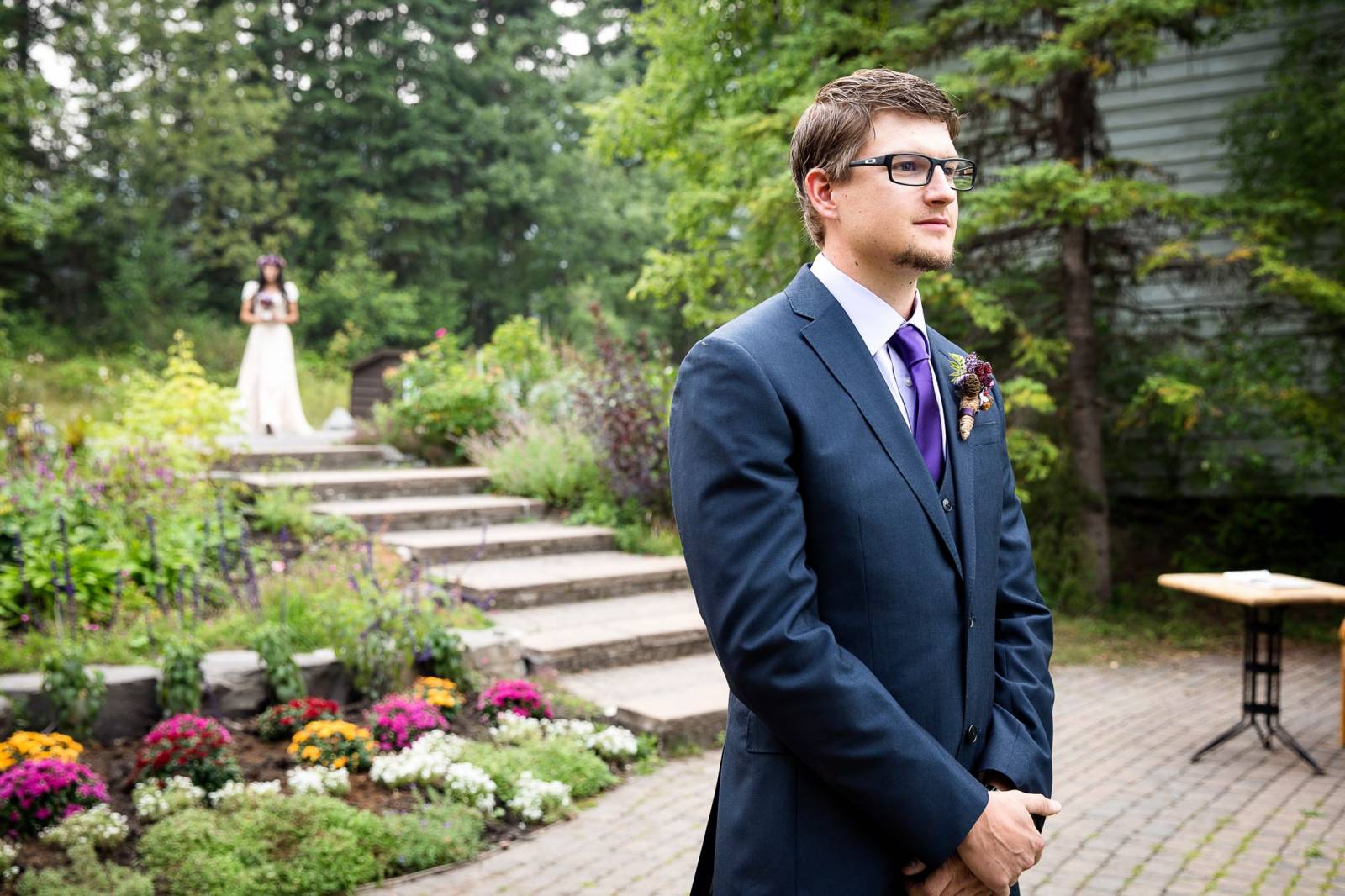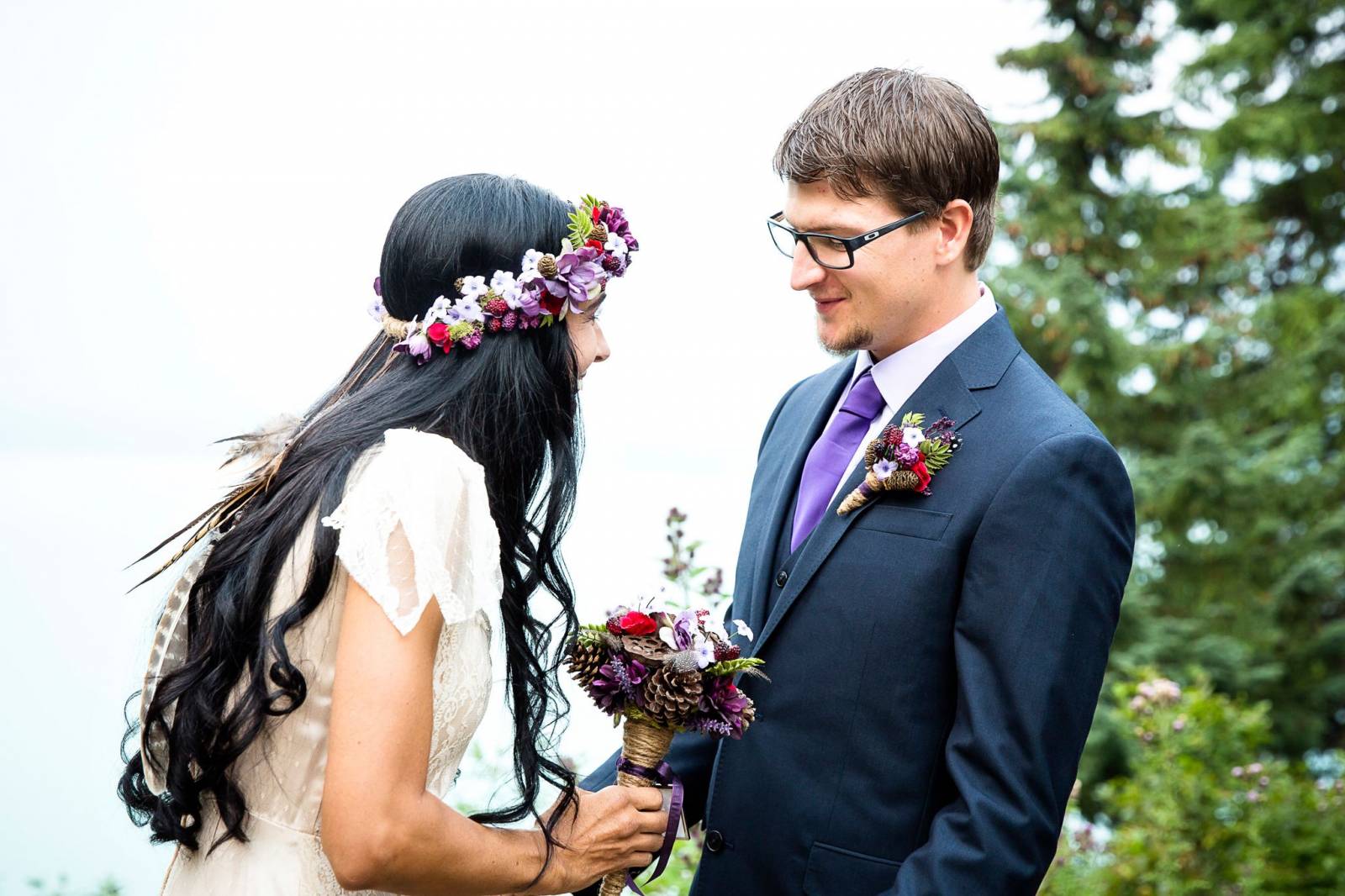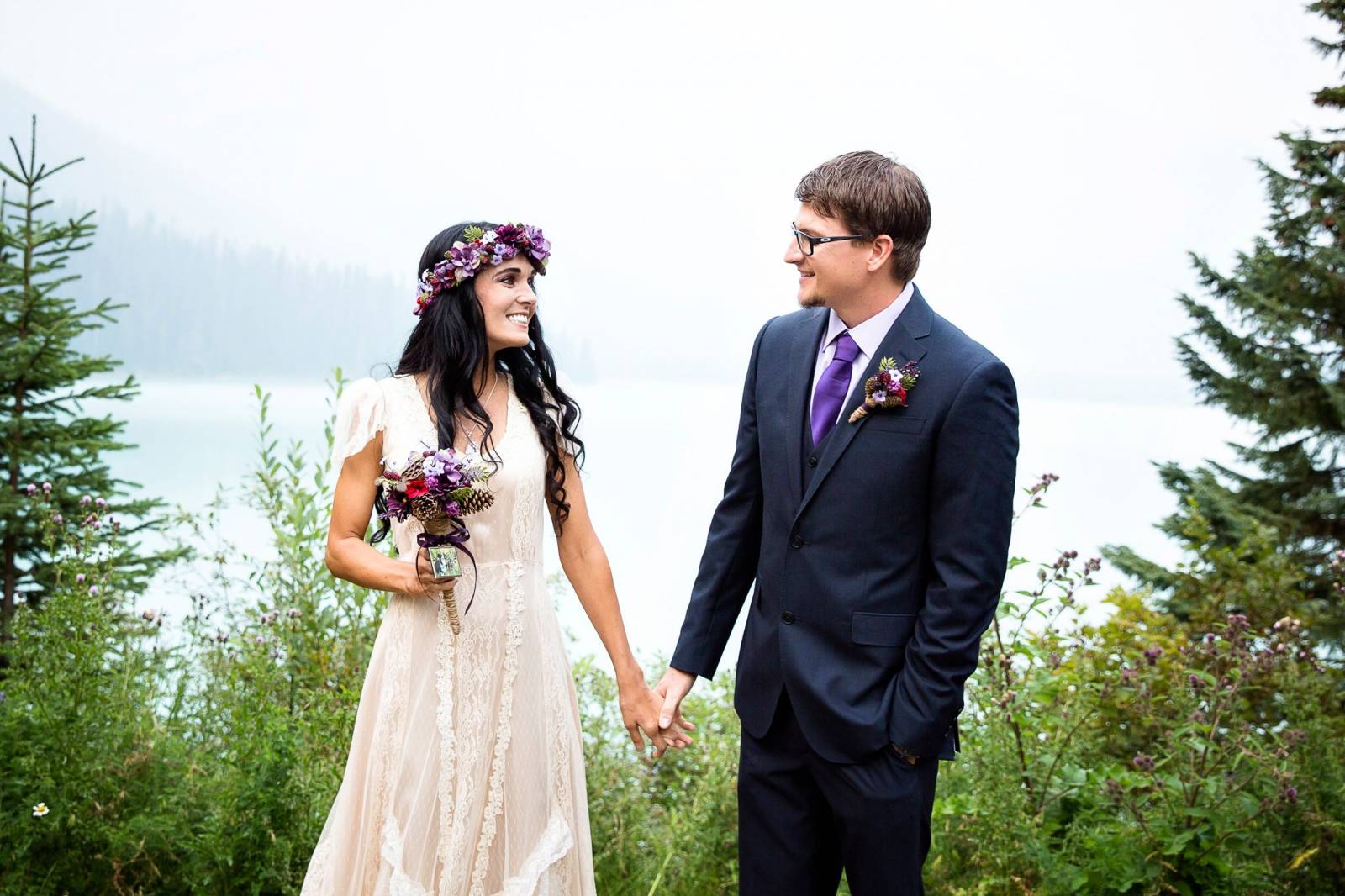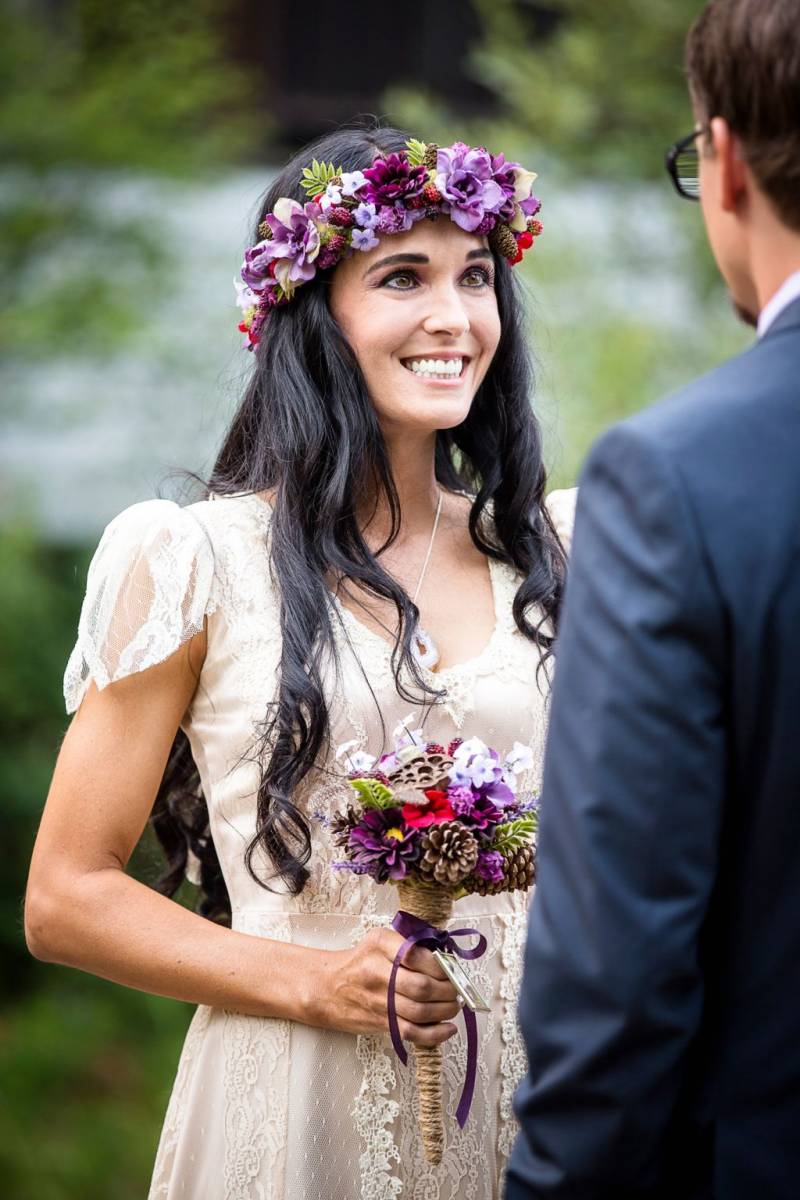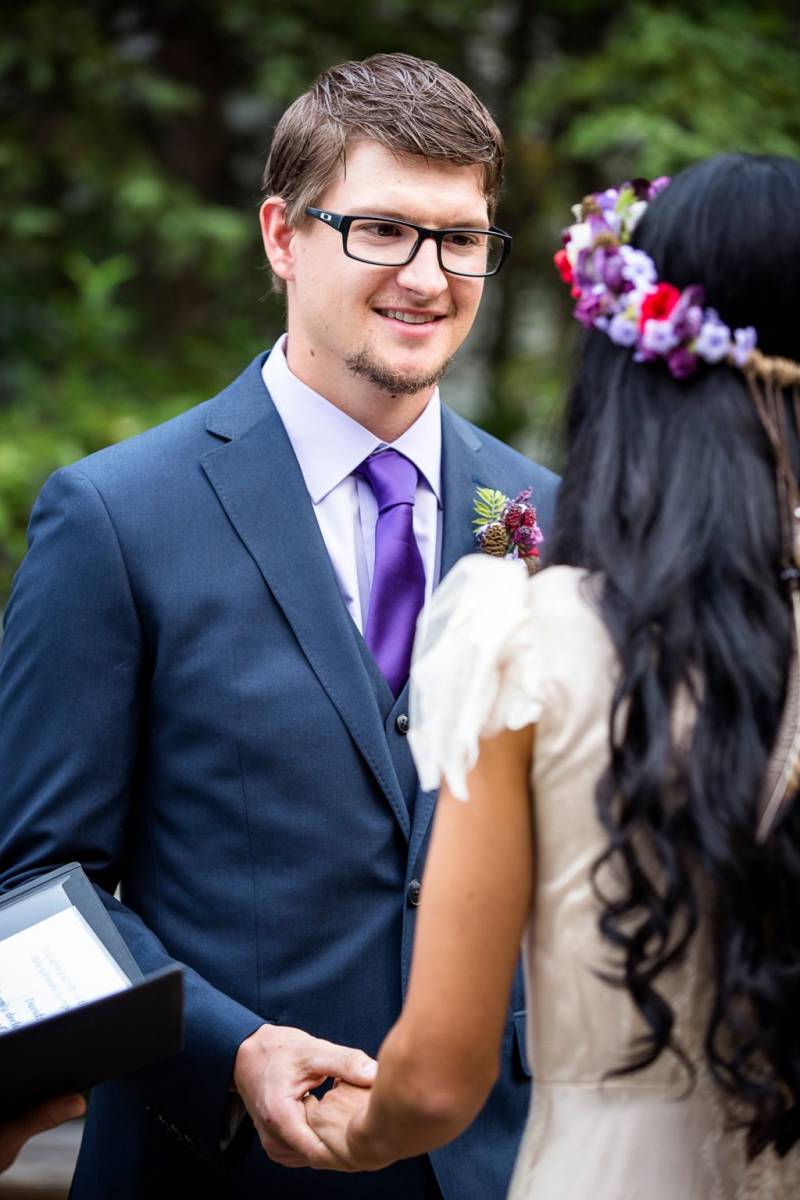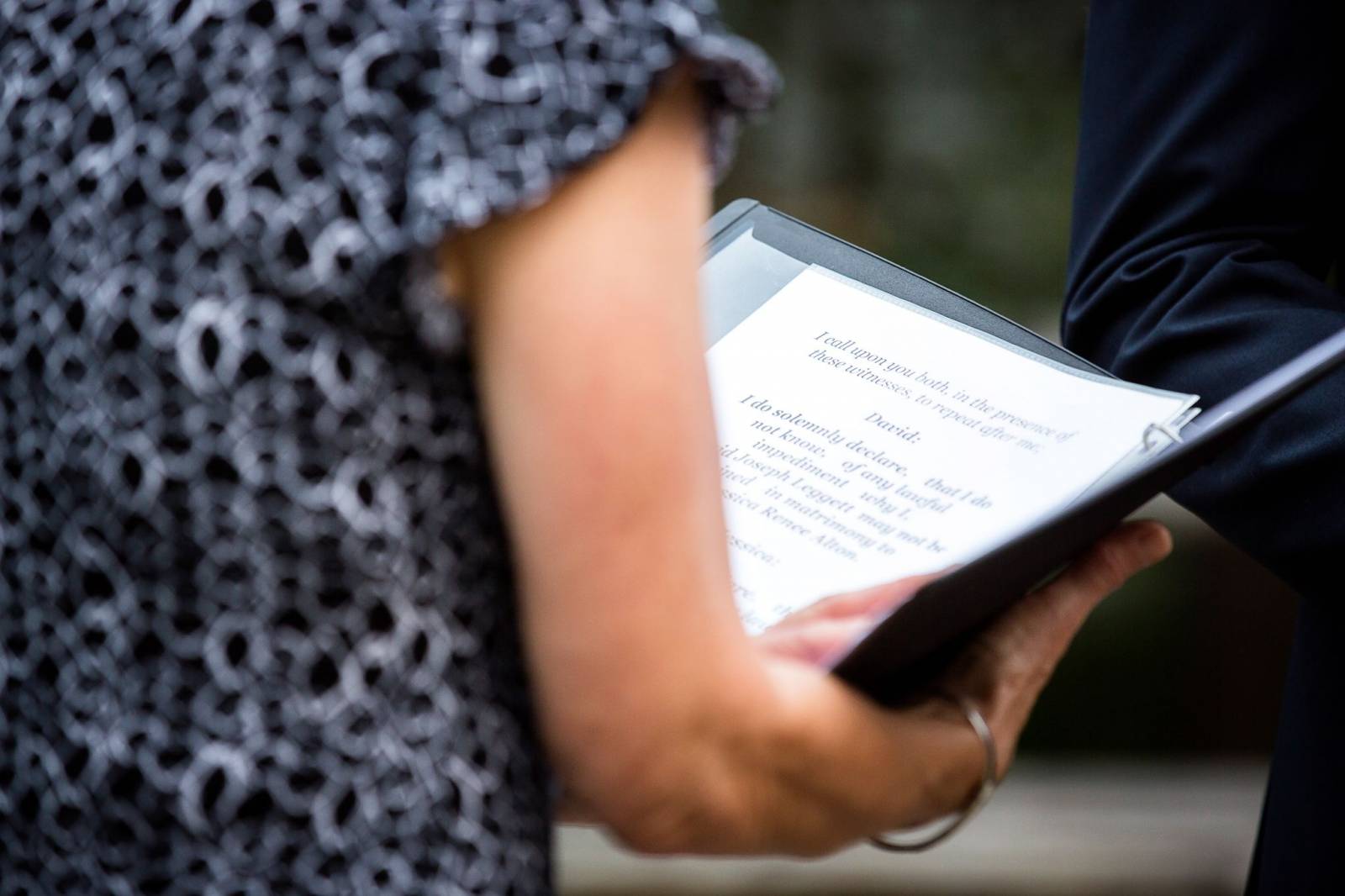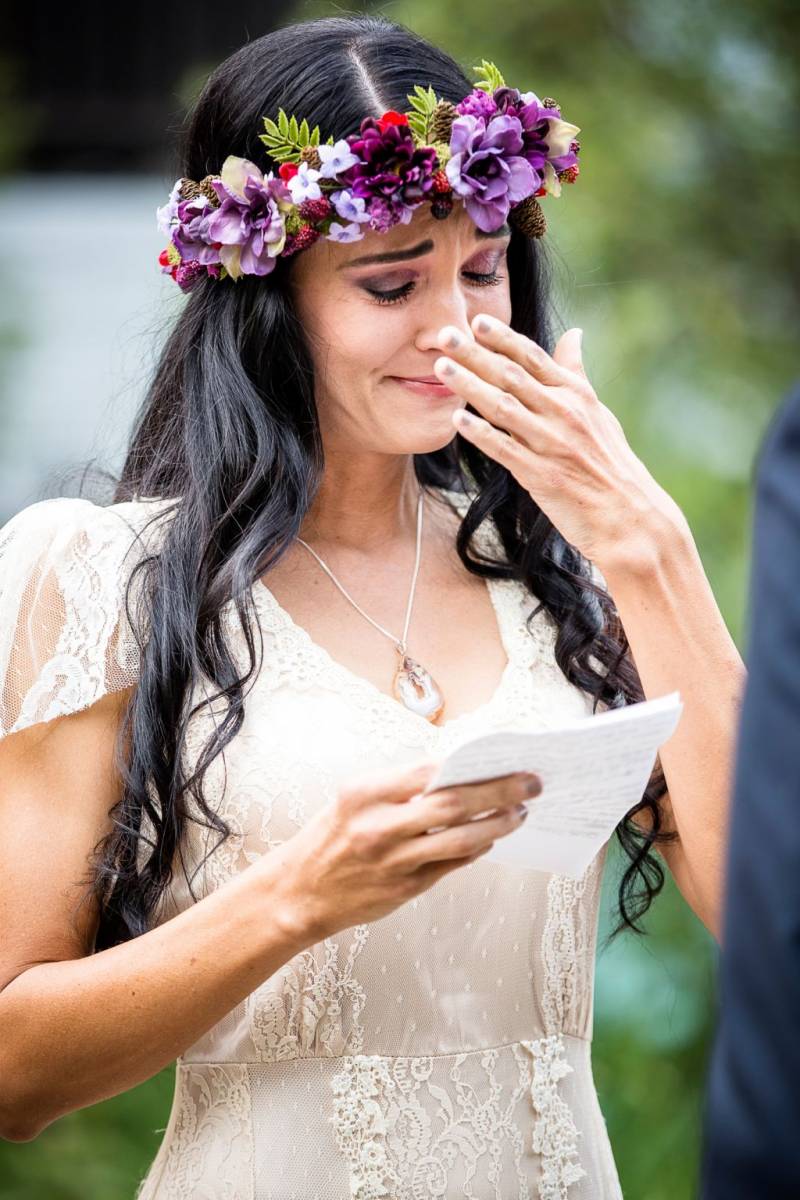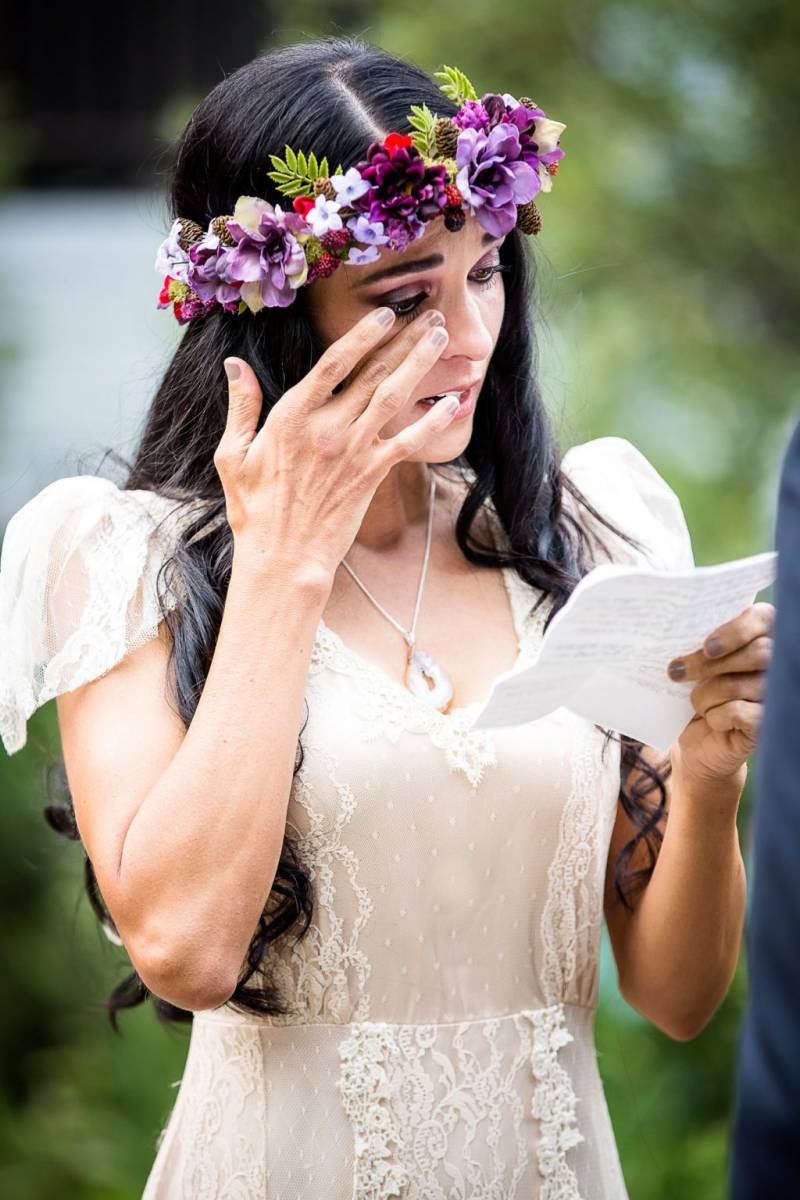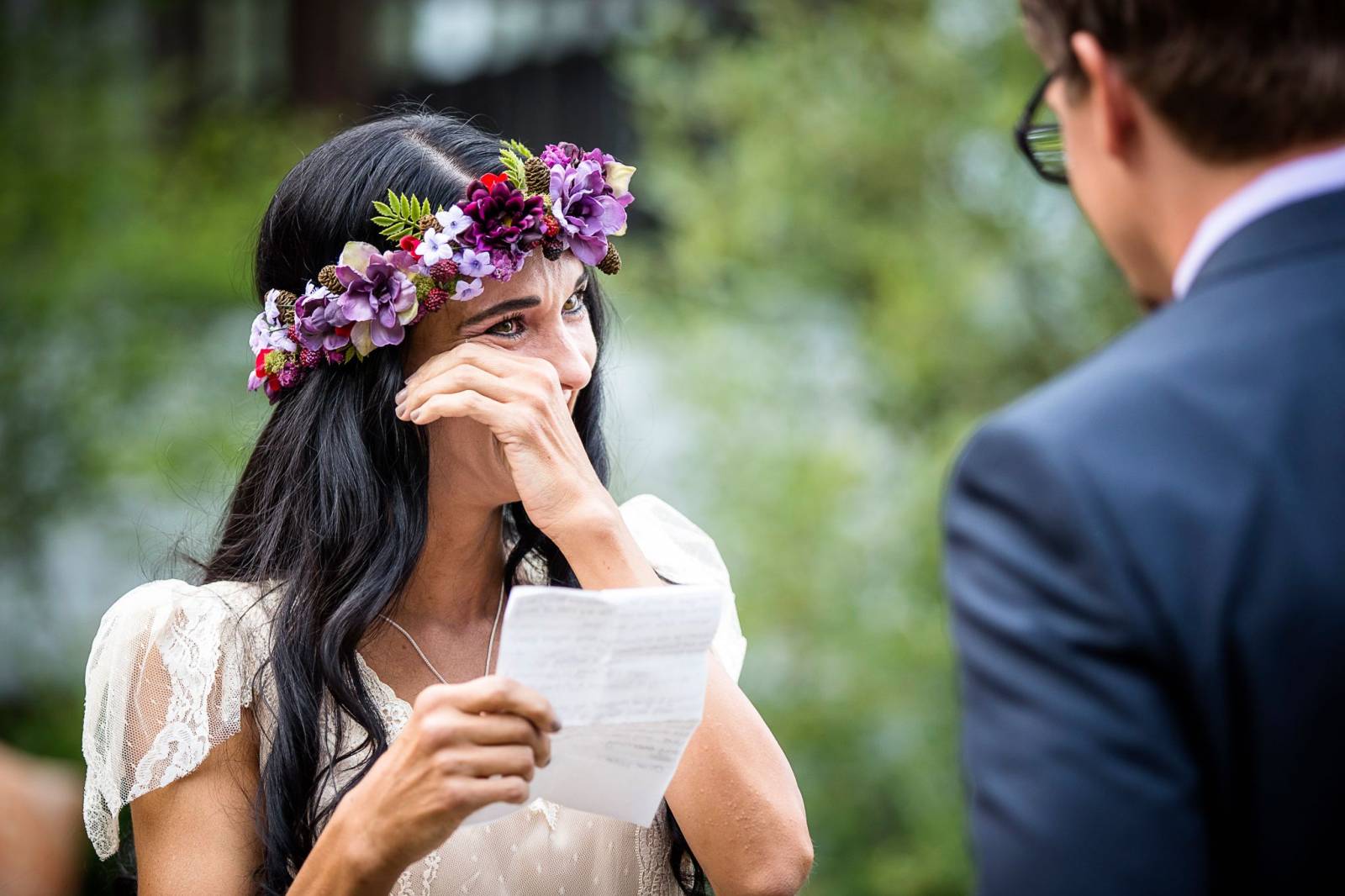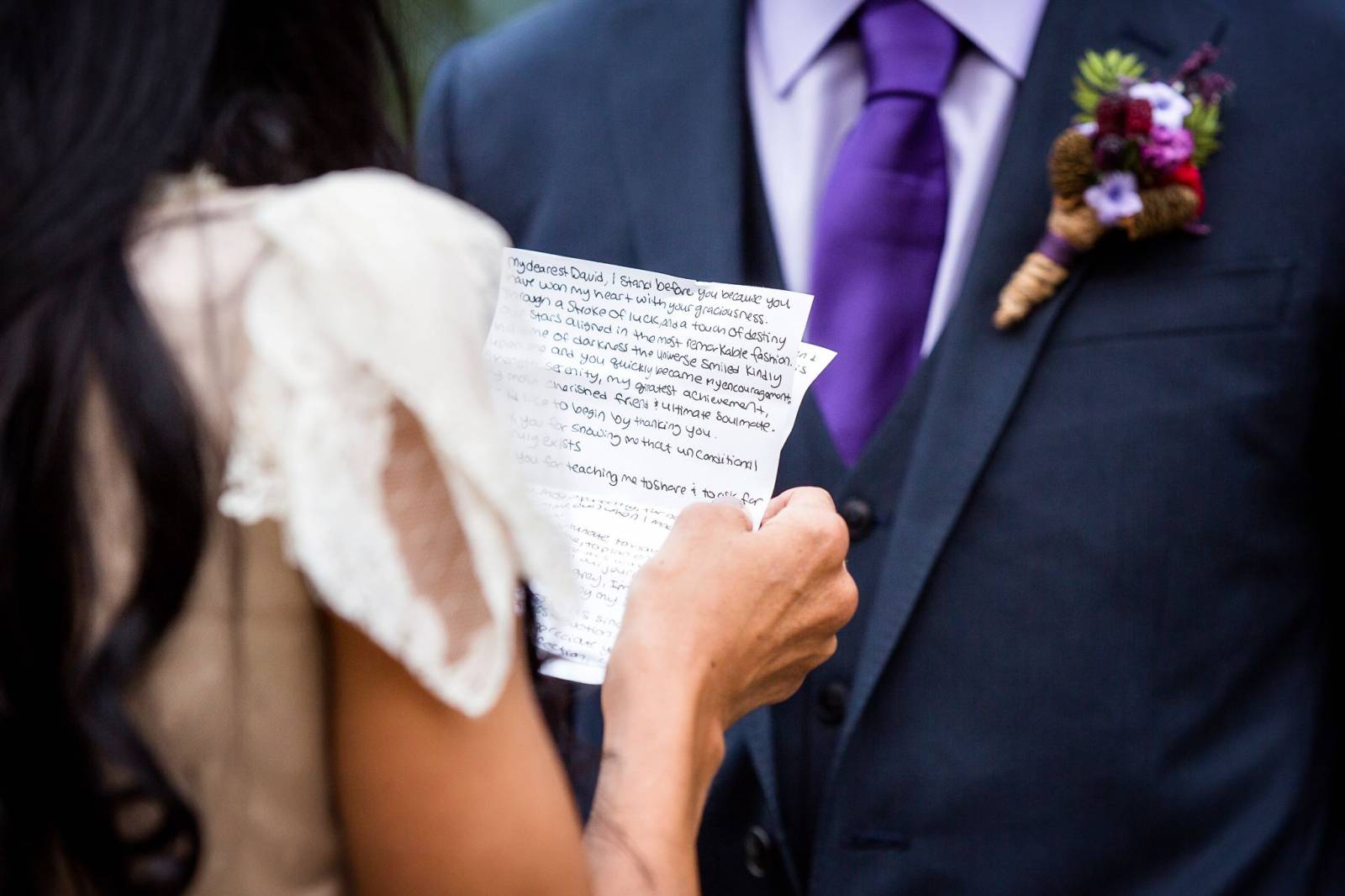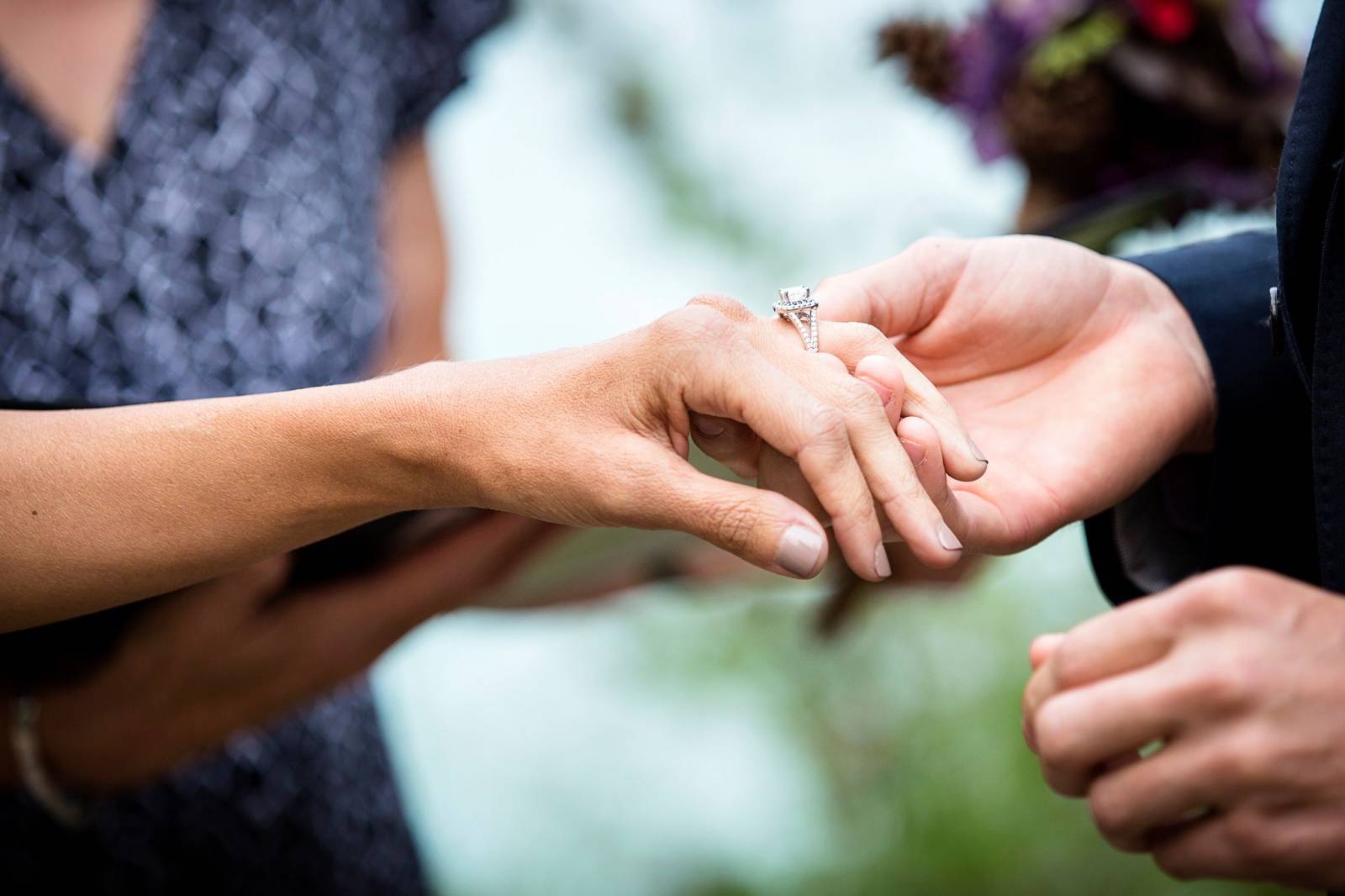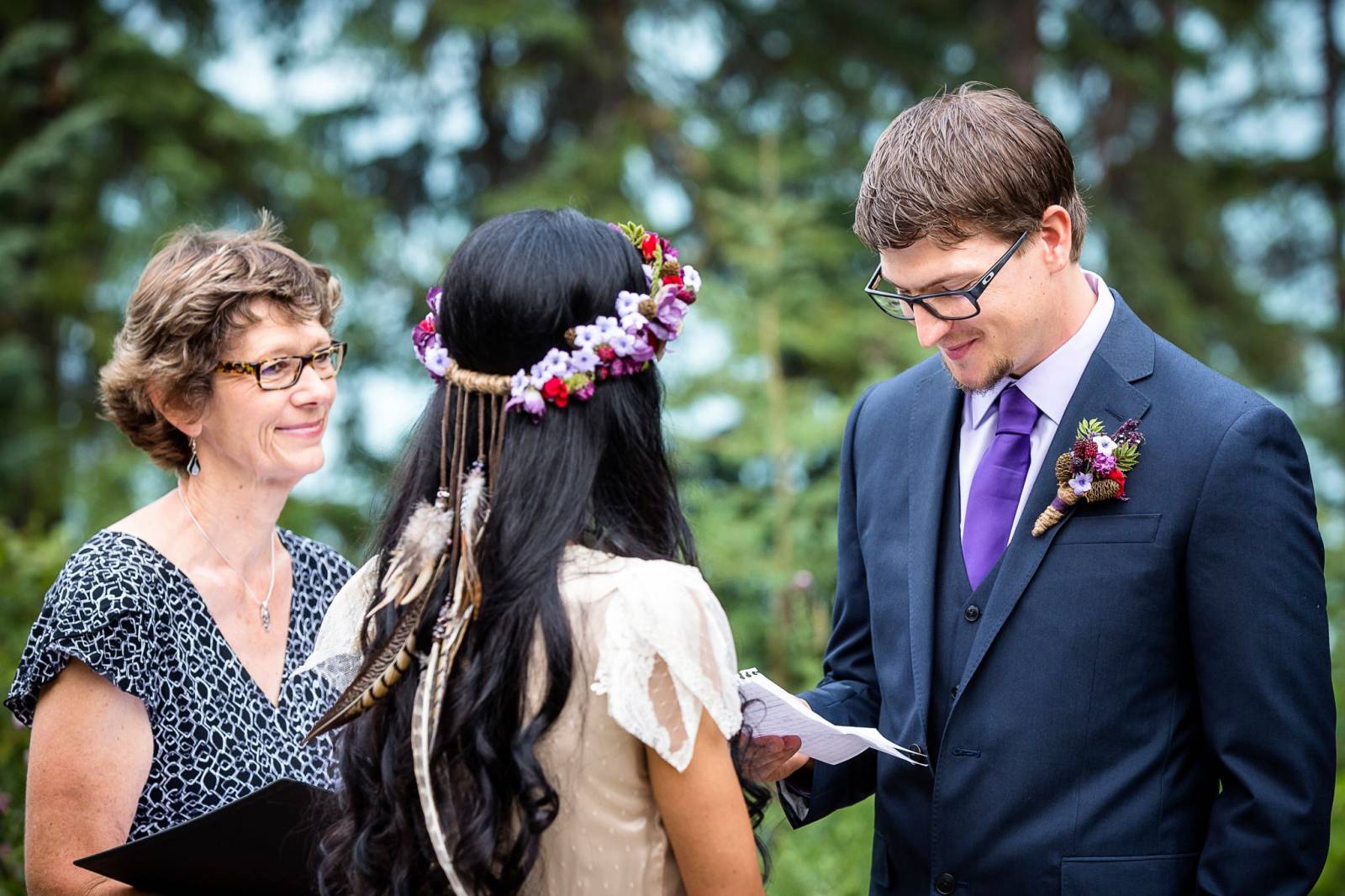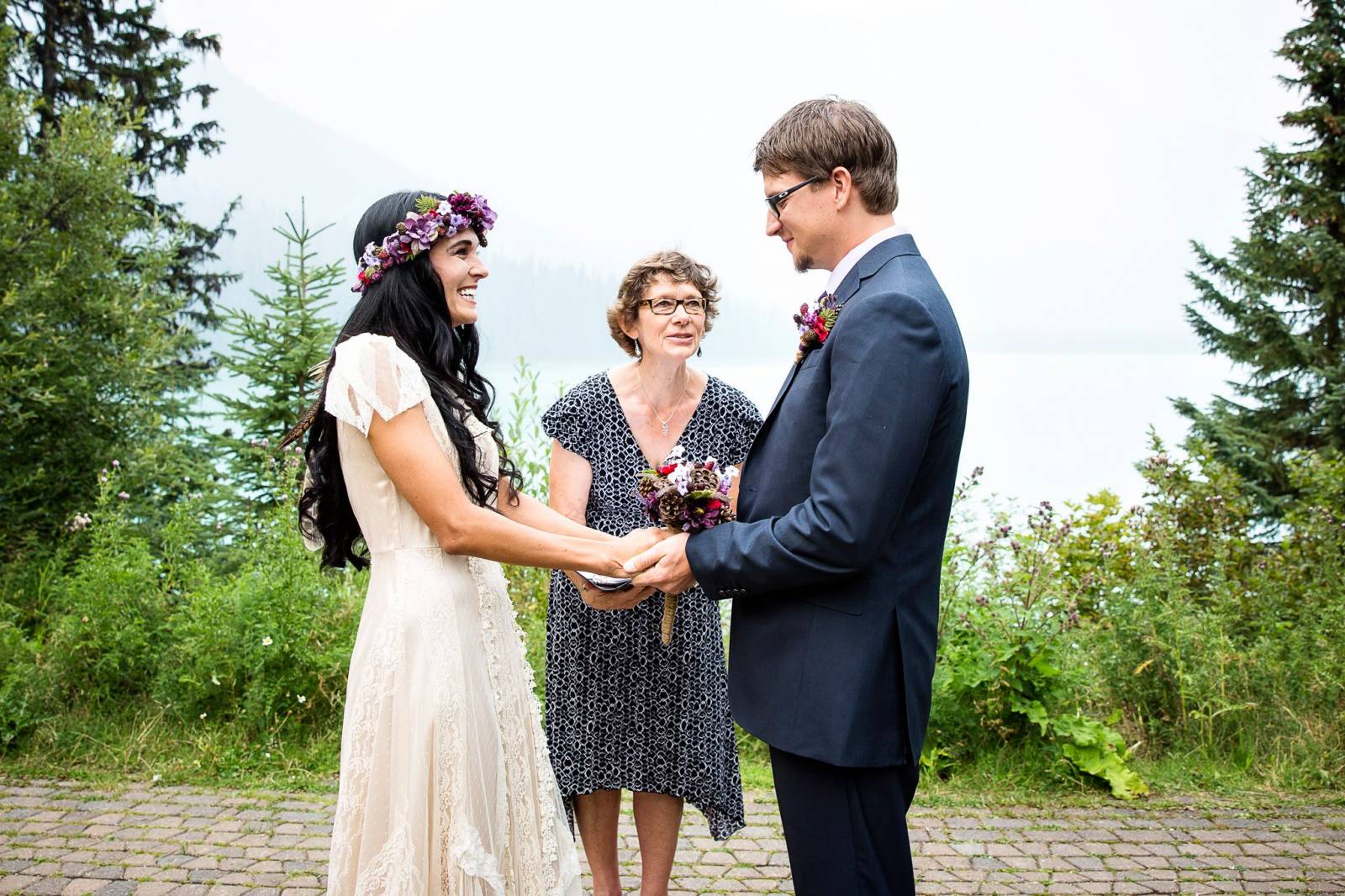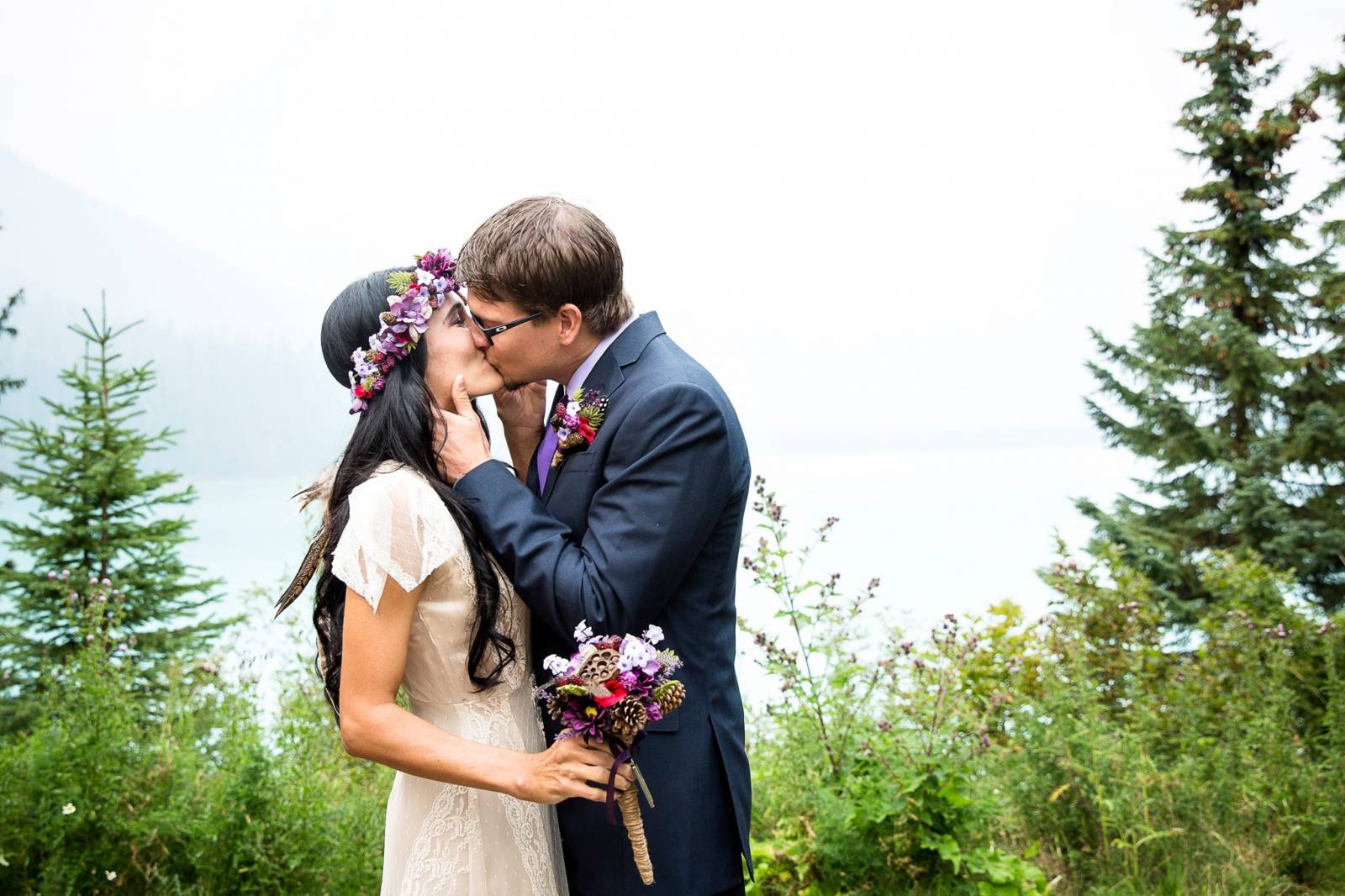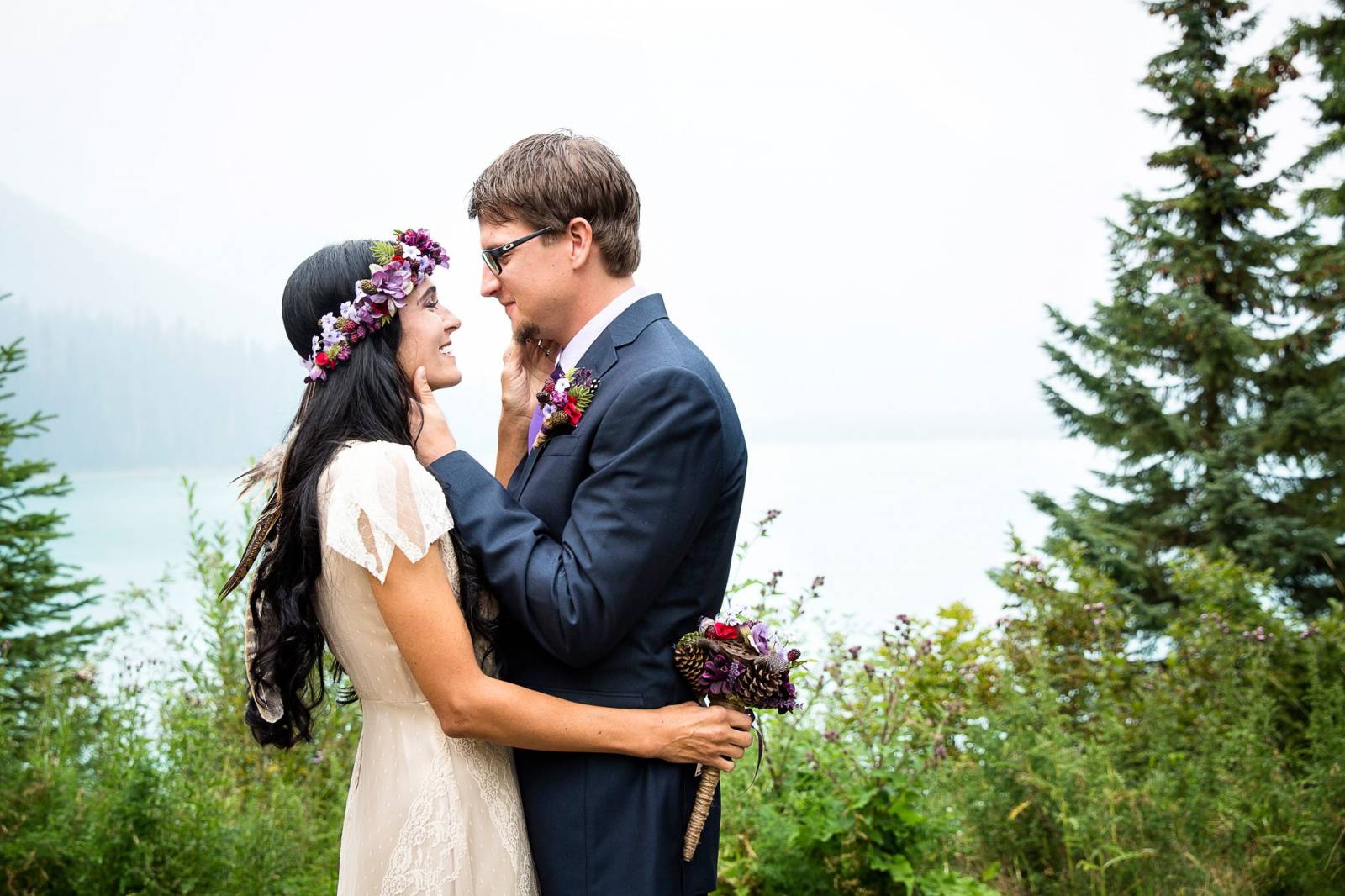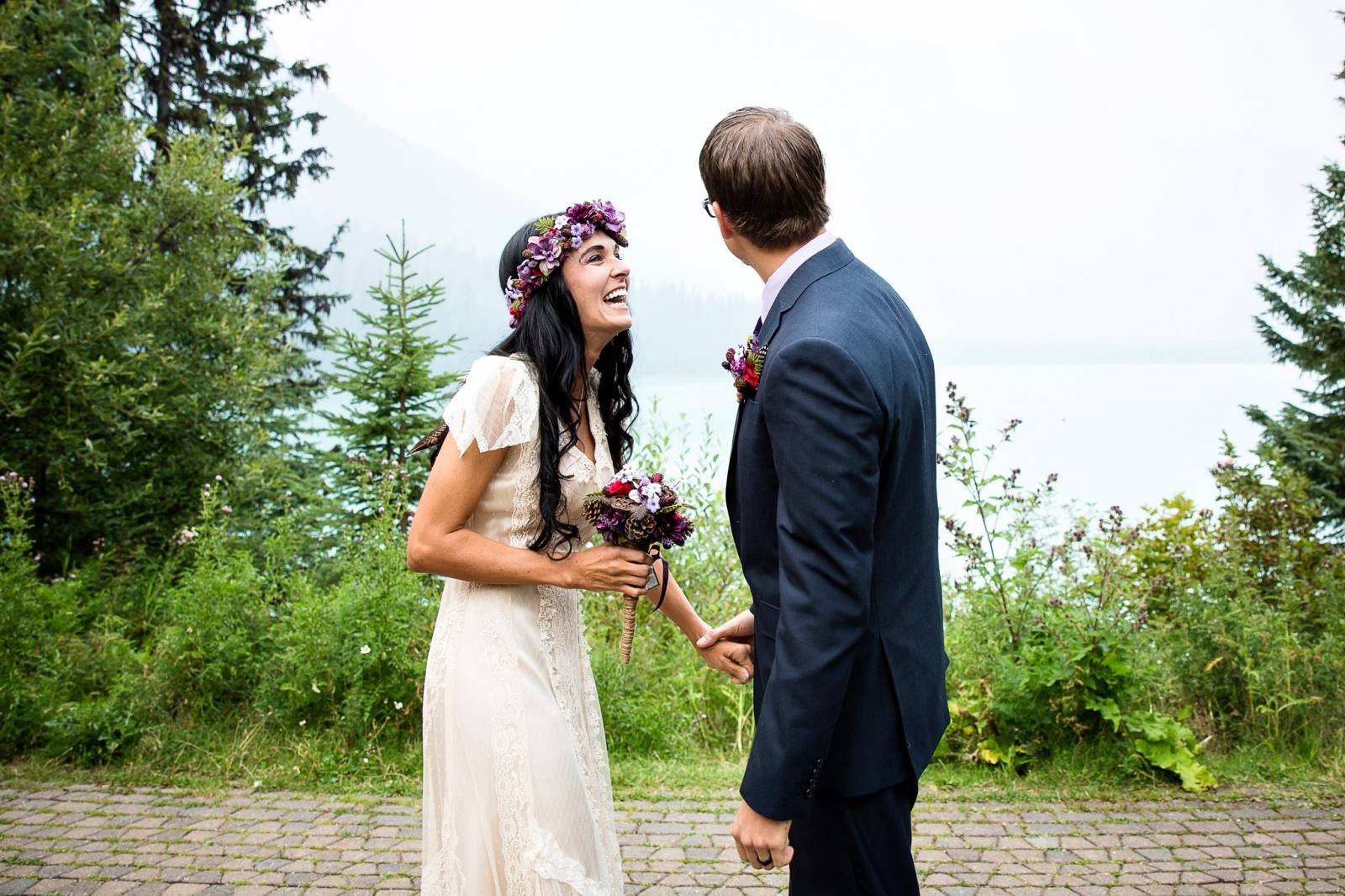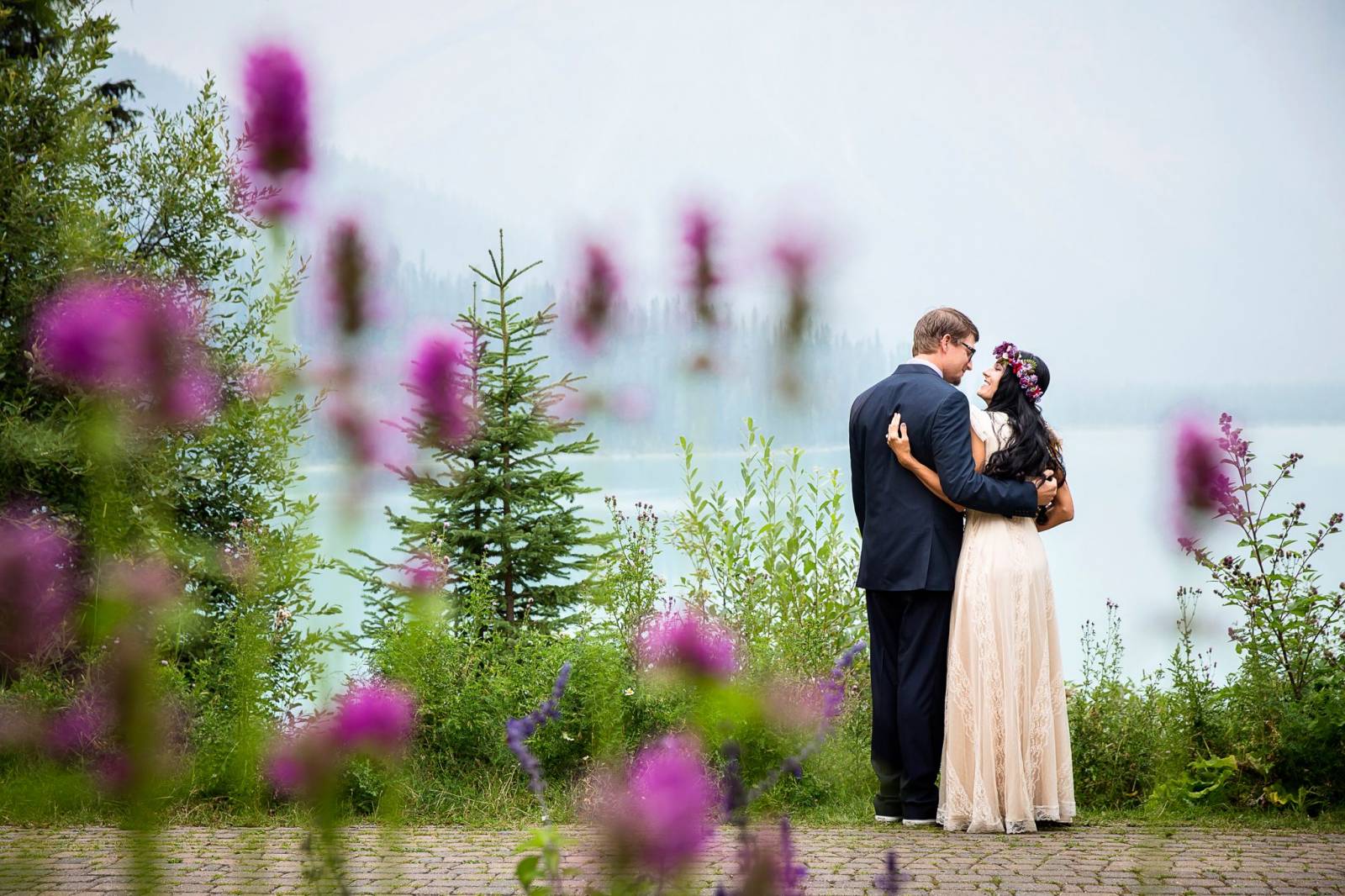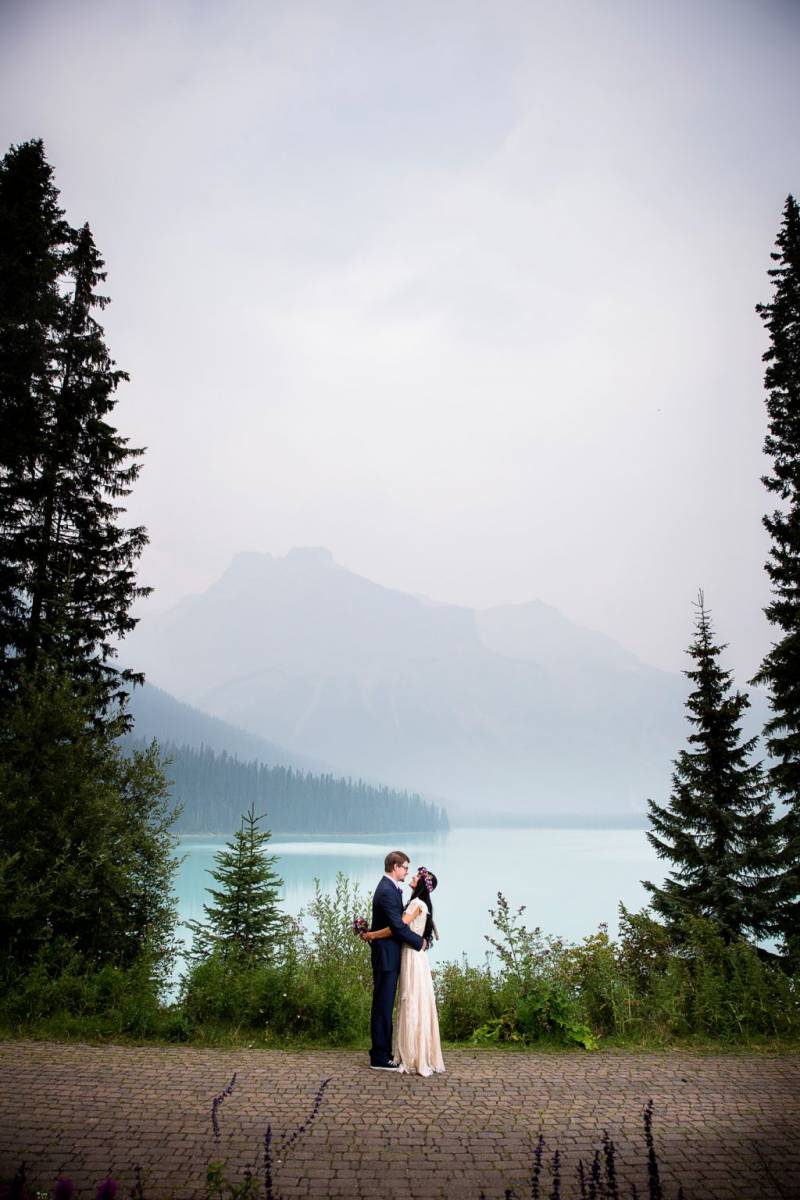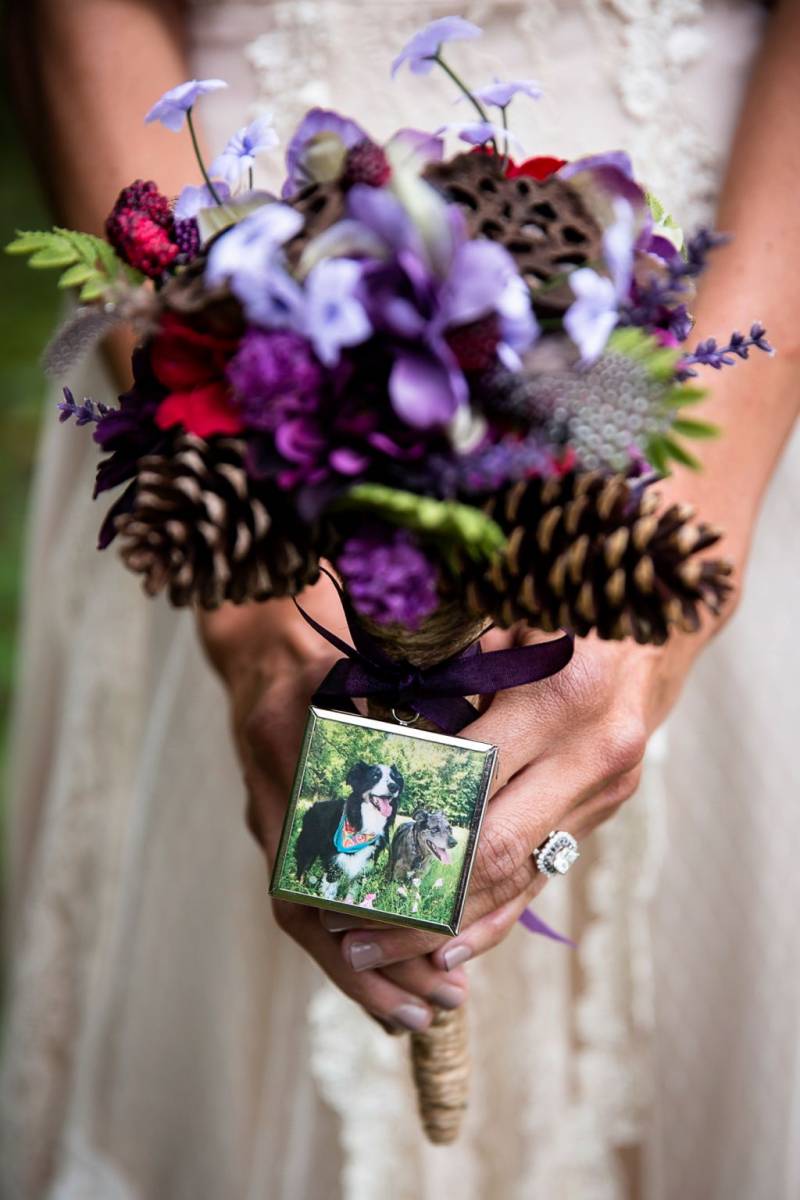 They couldn't bring their dogs so Jessica had a picture of them attached to her bouquet:)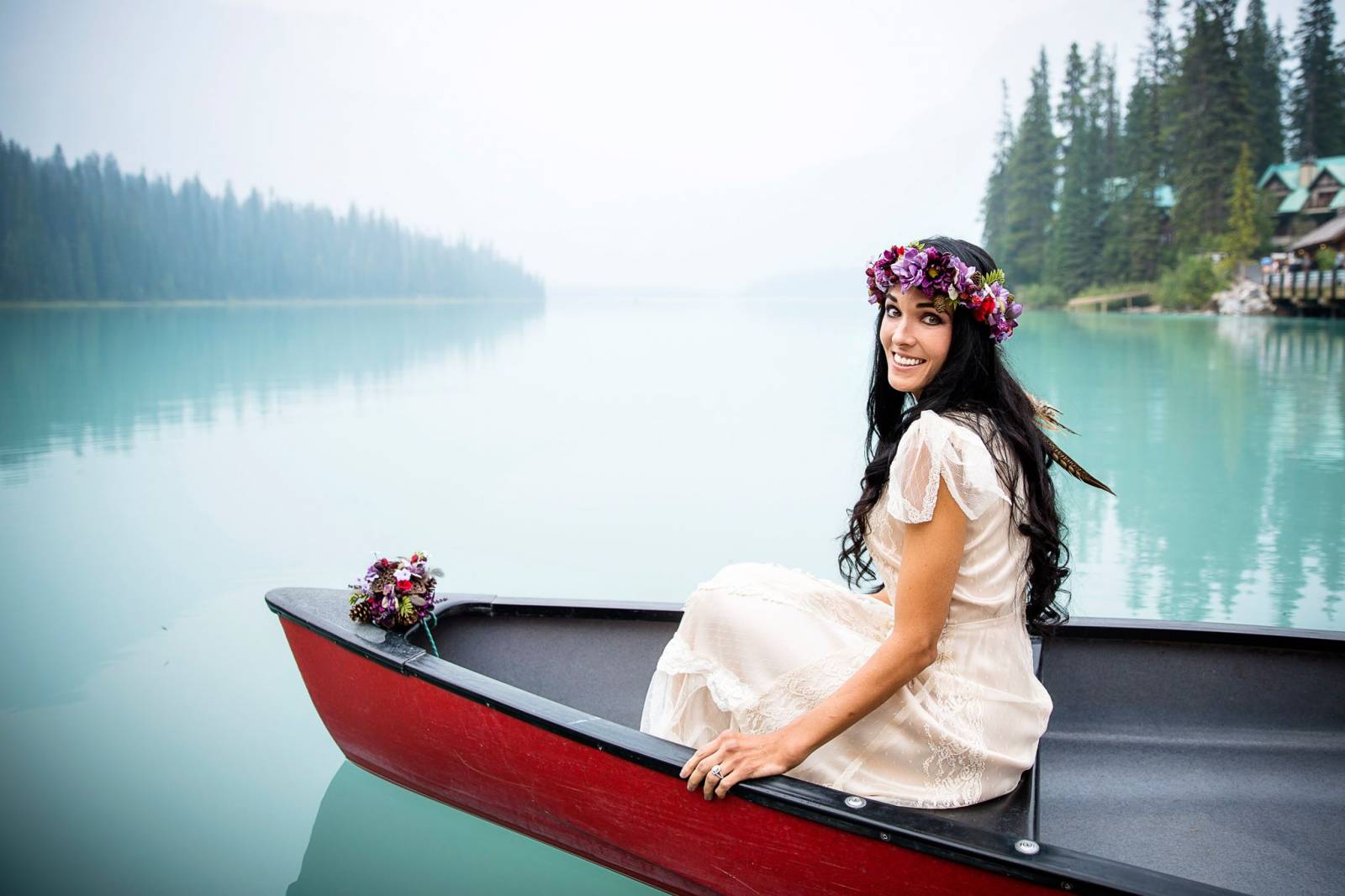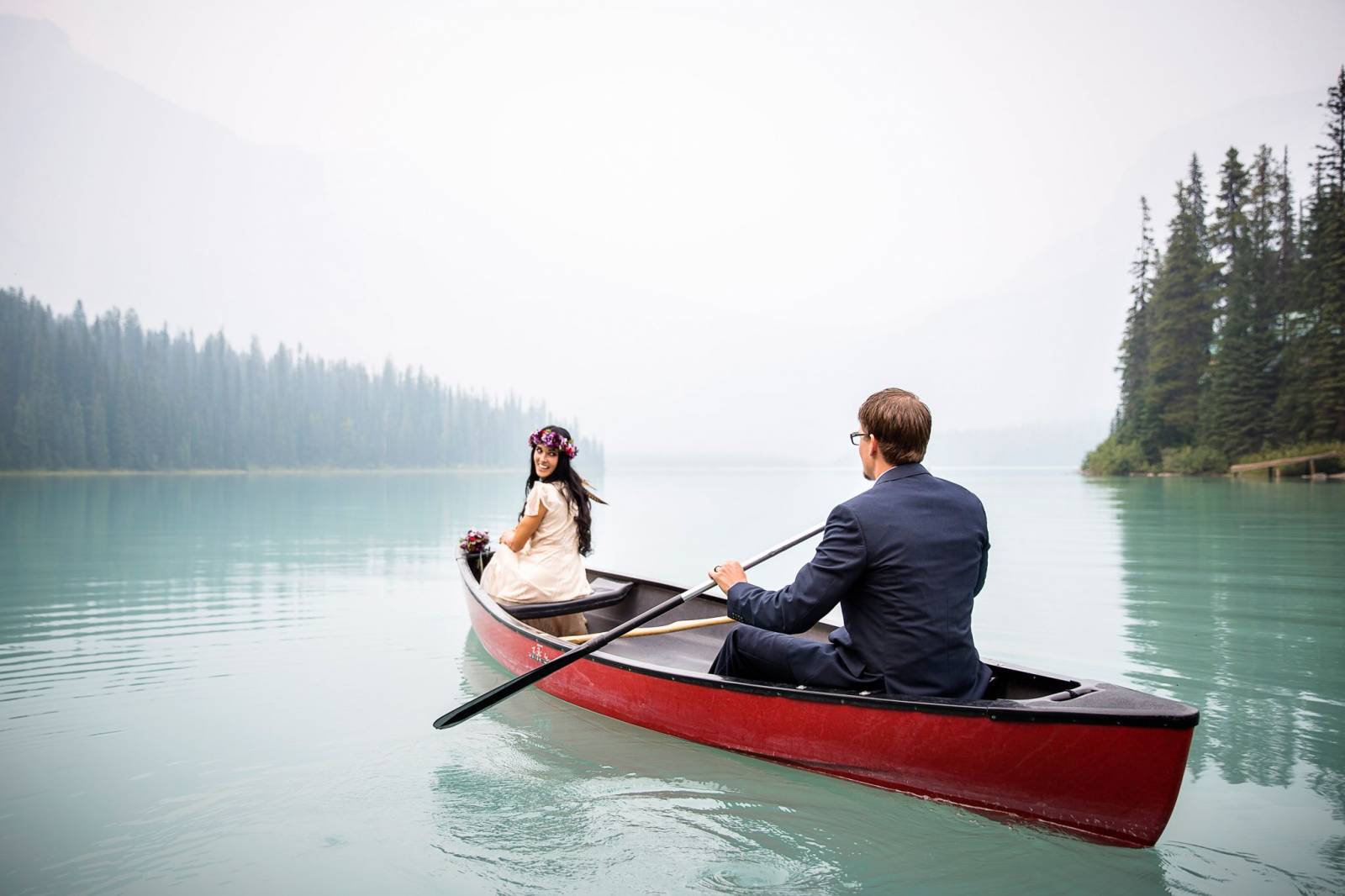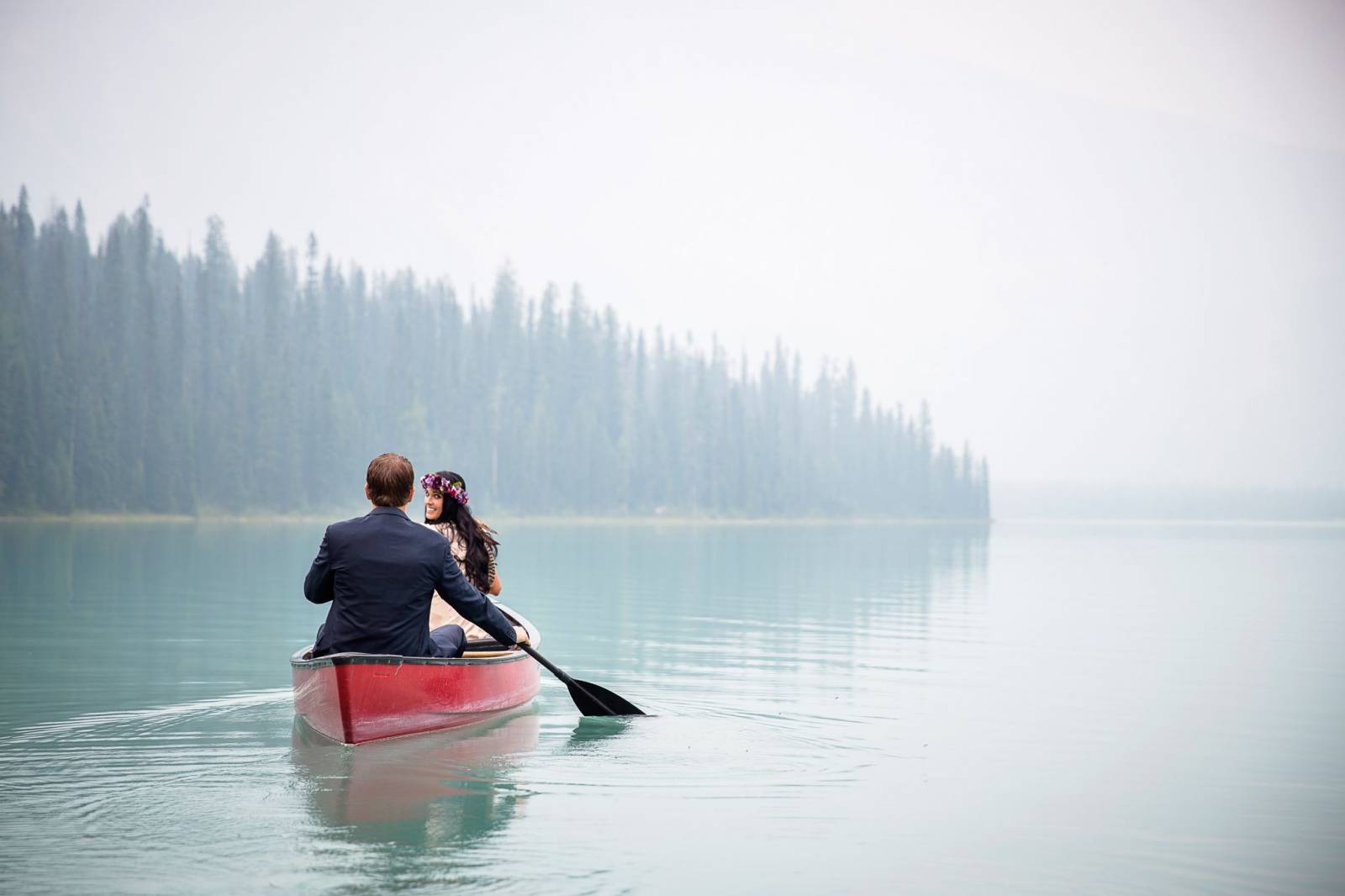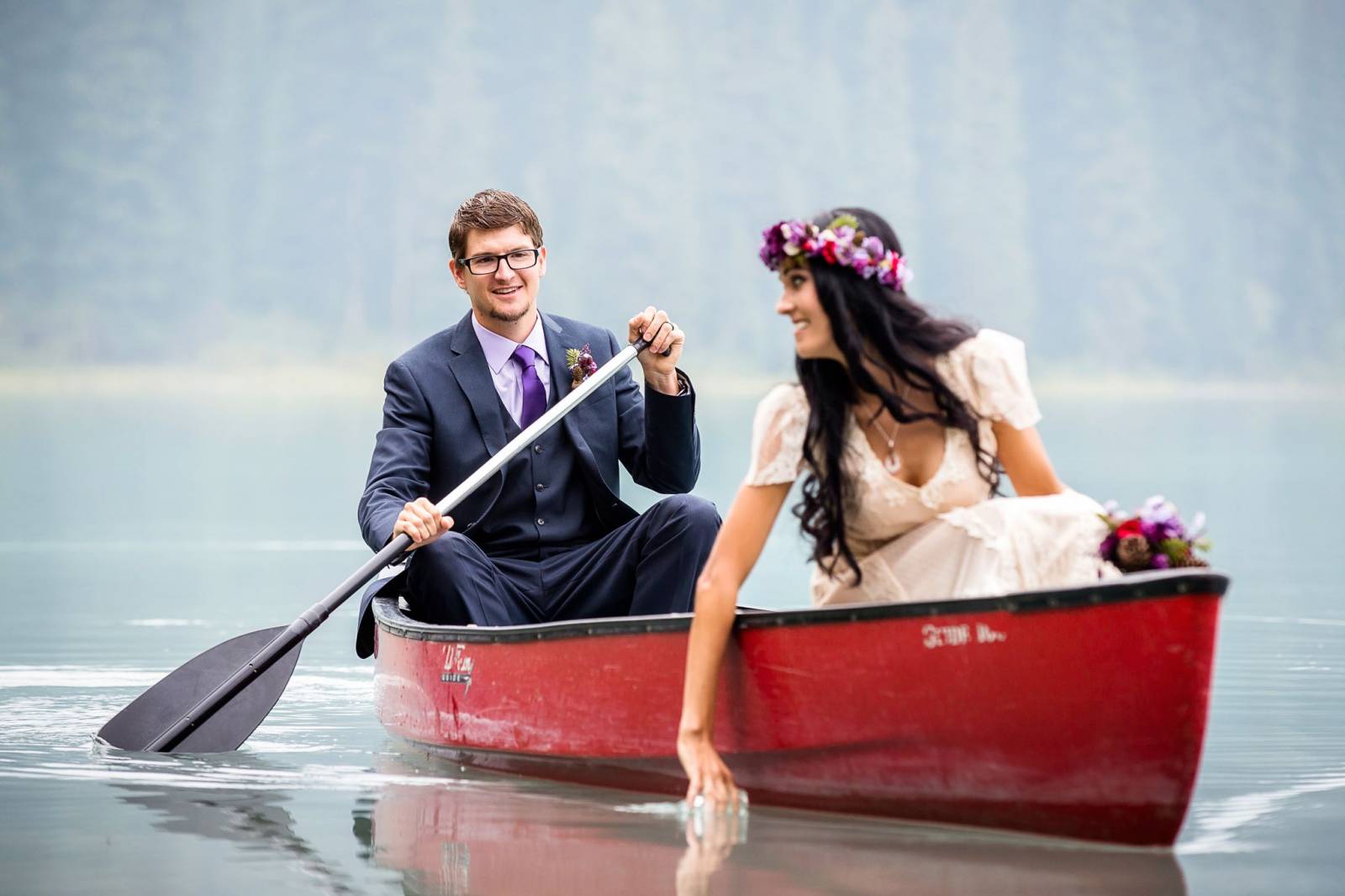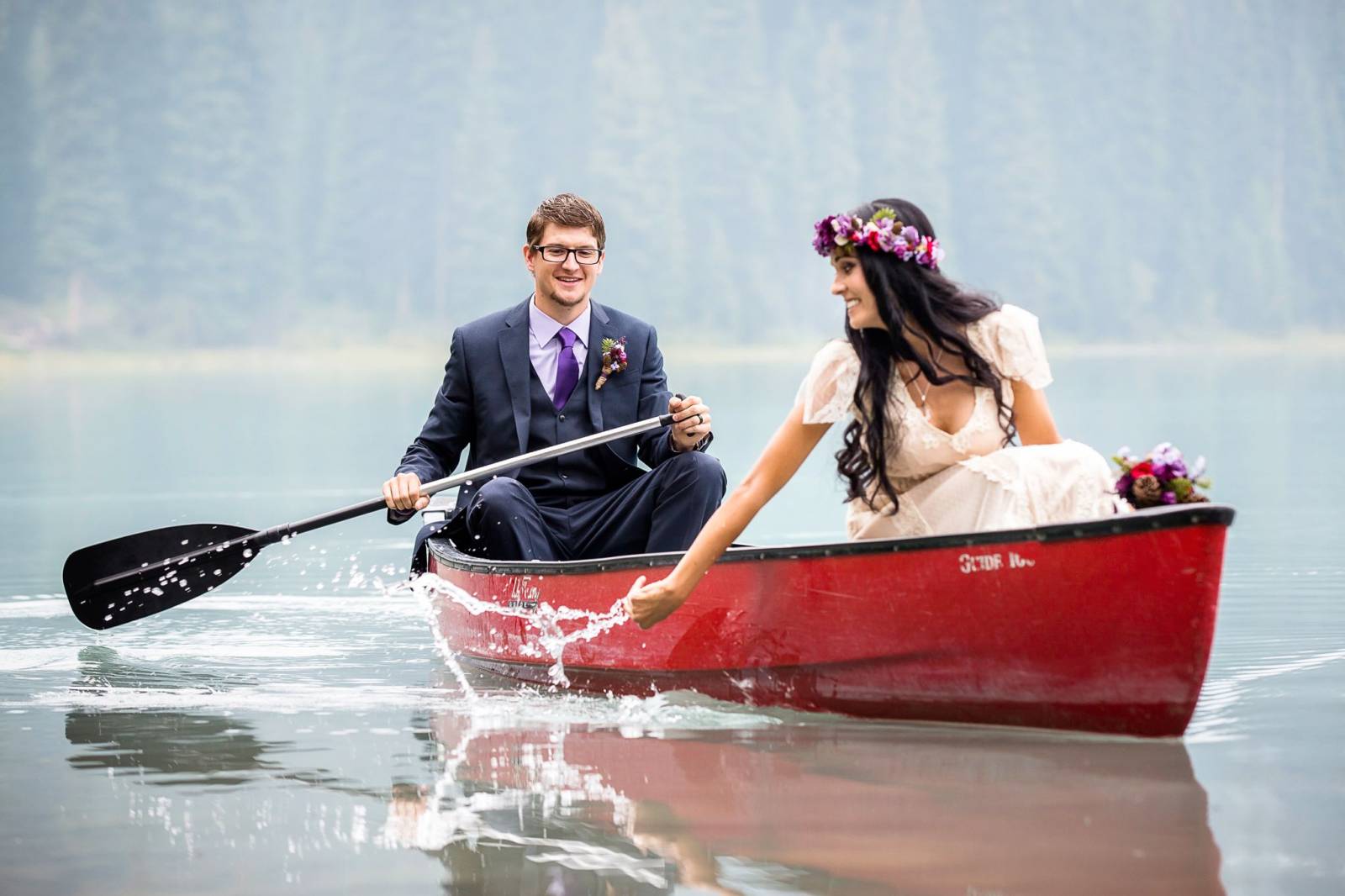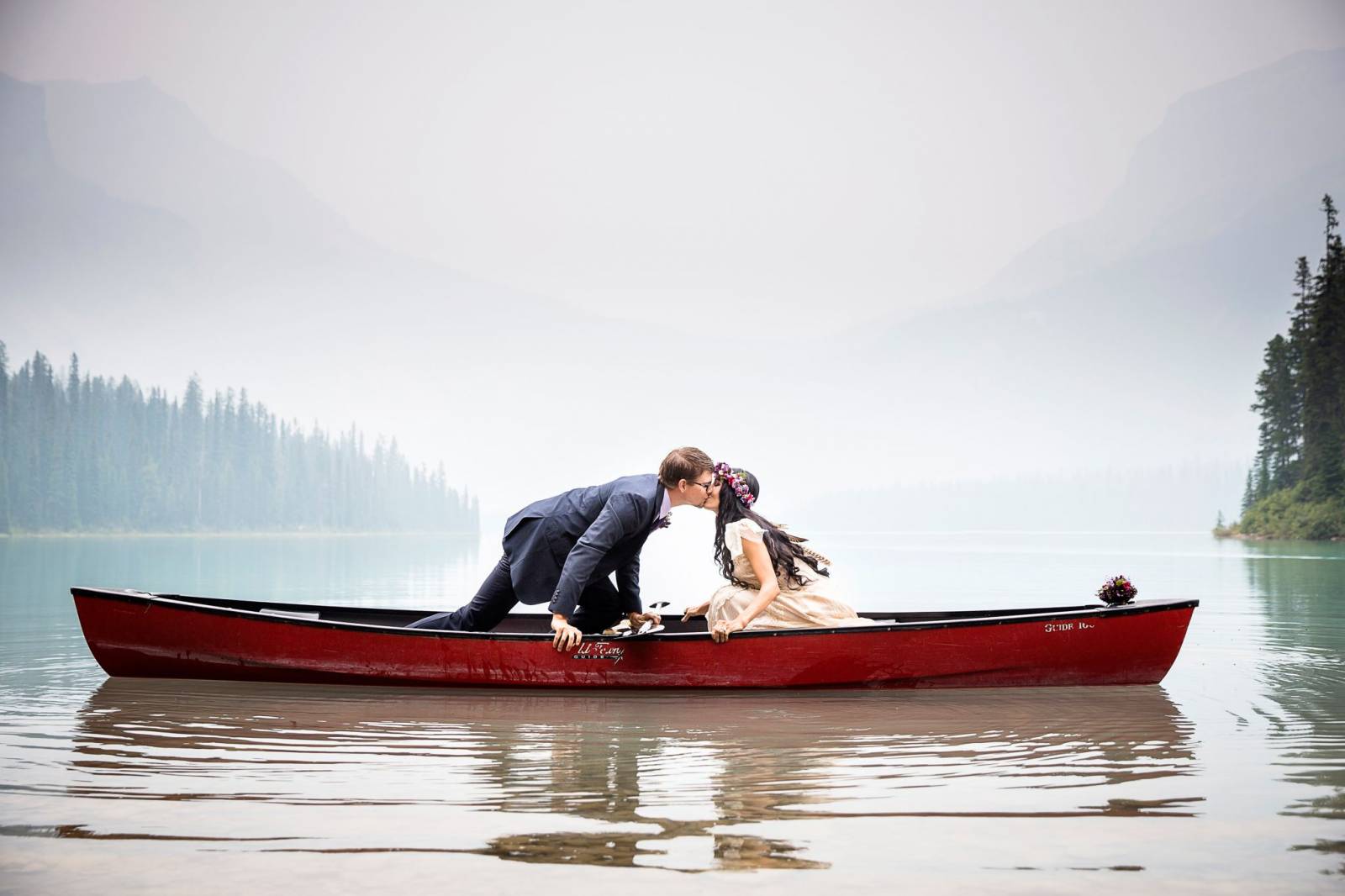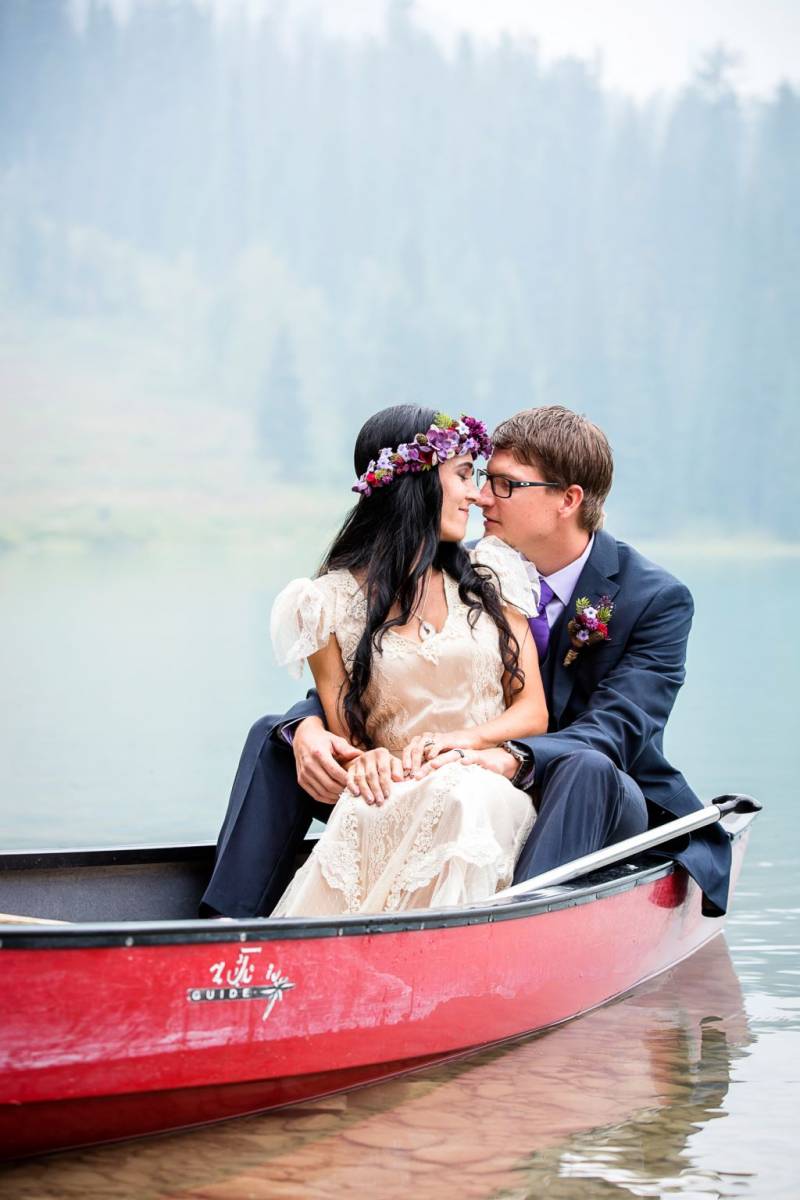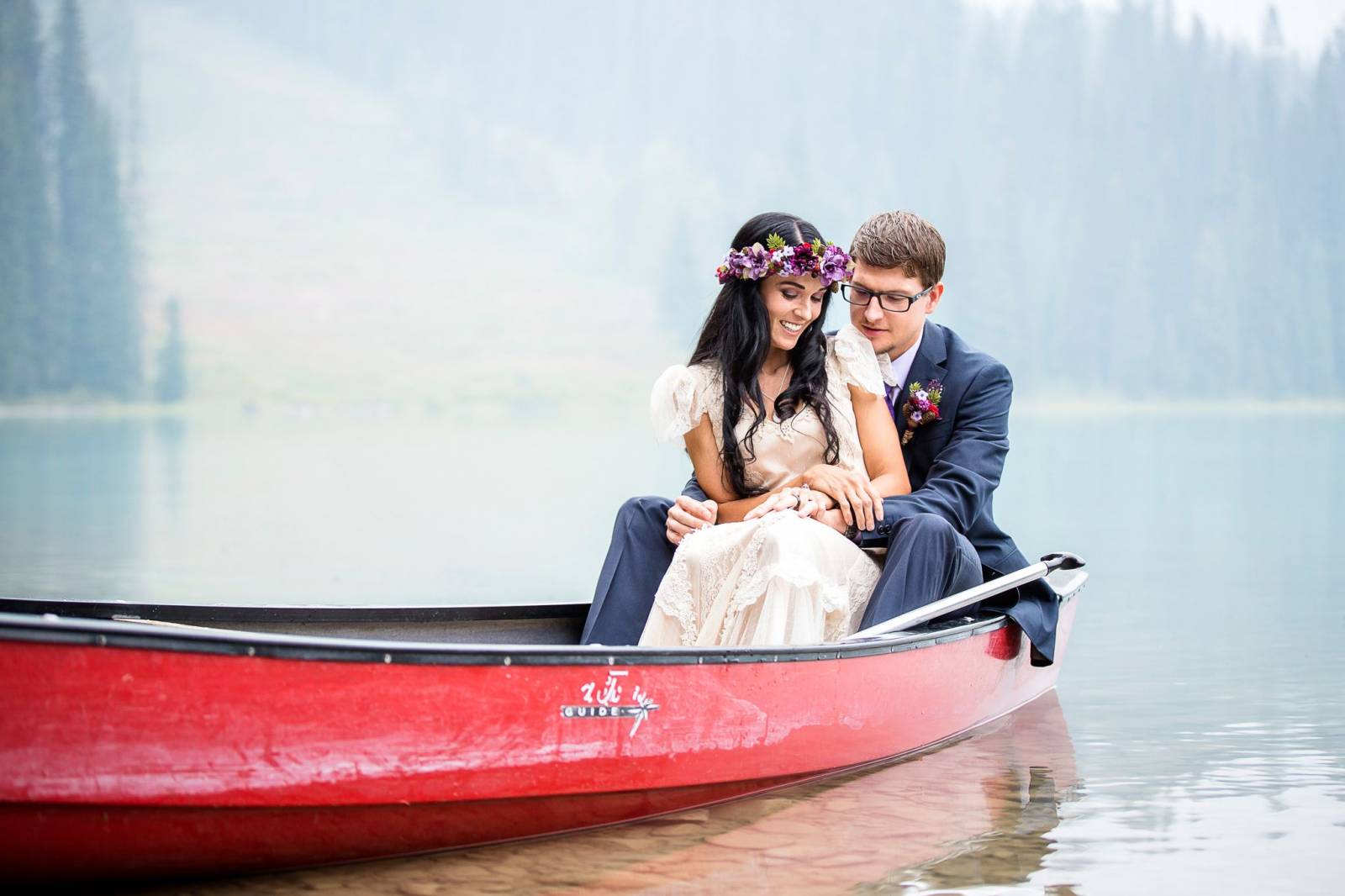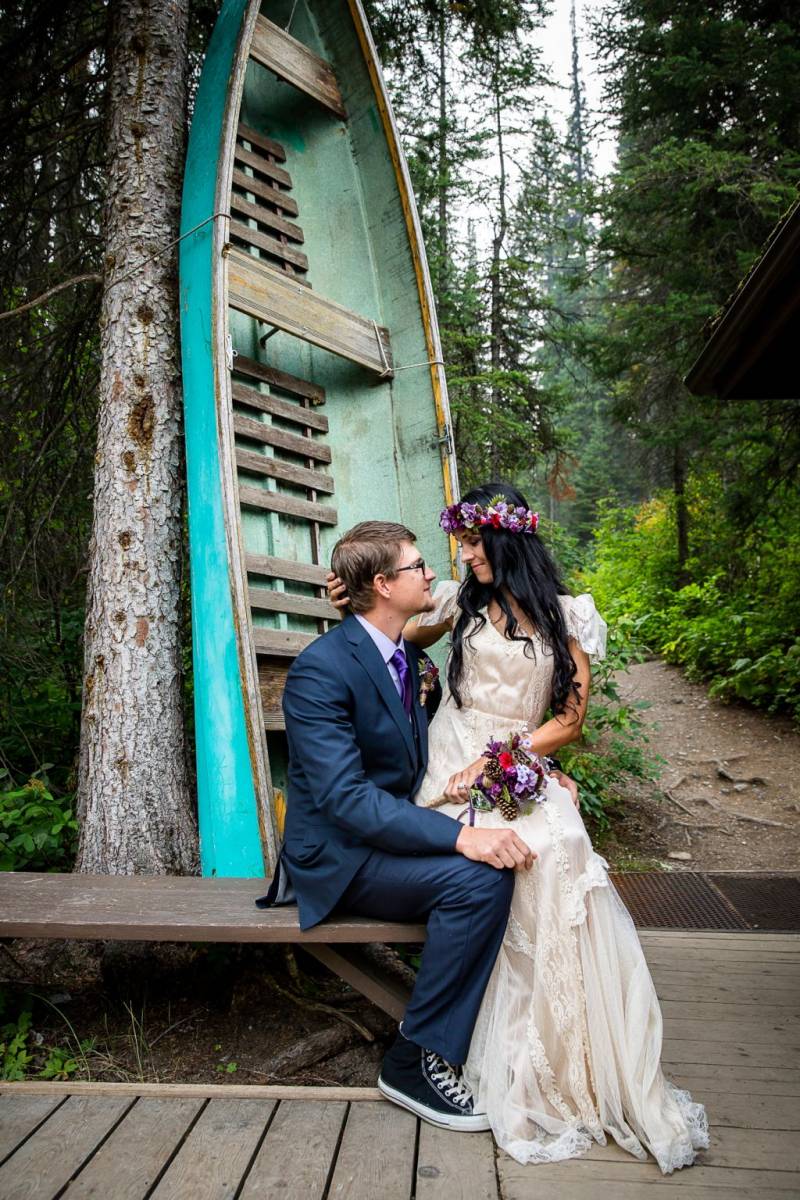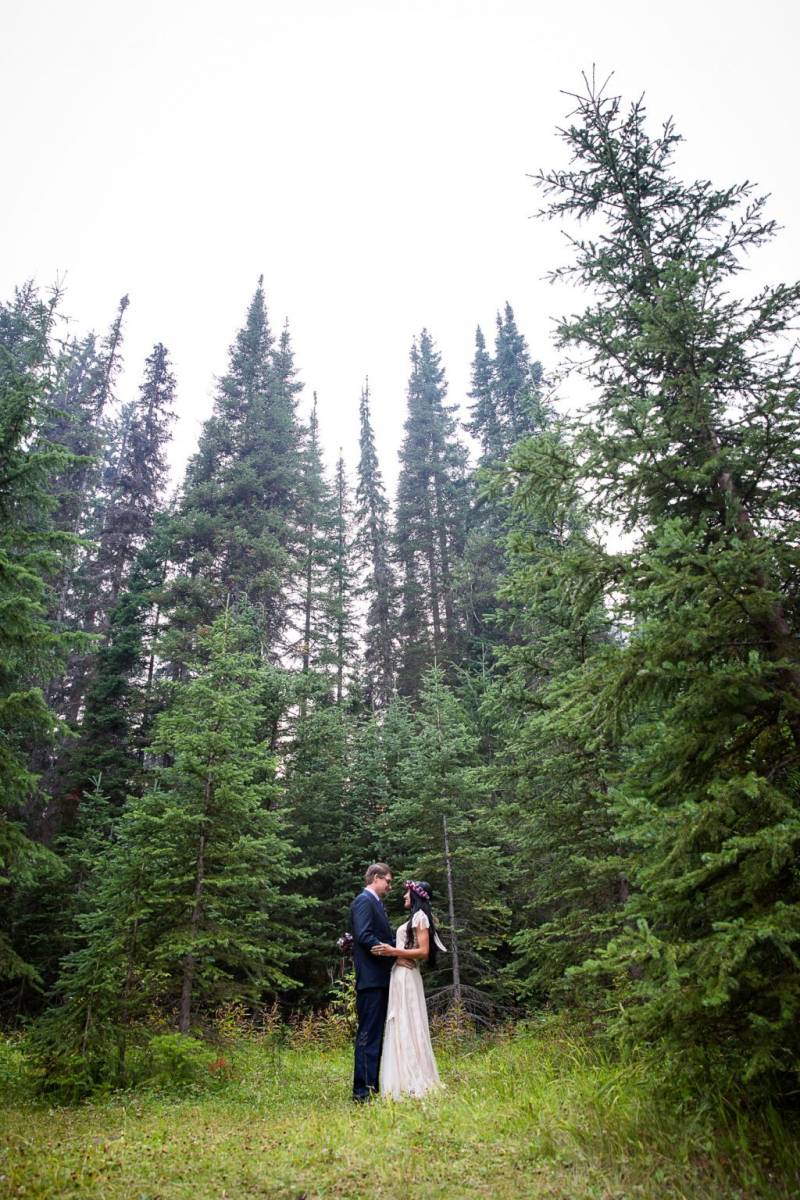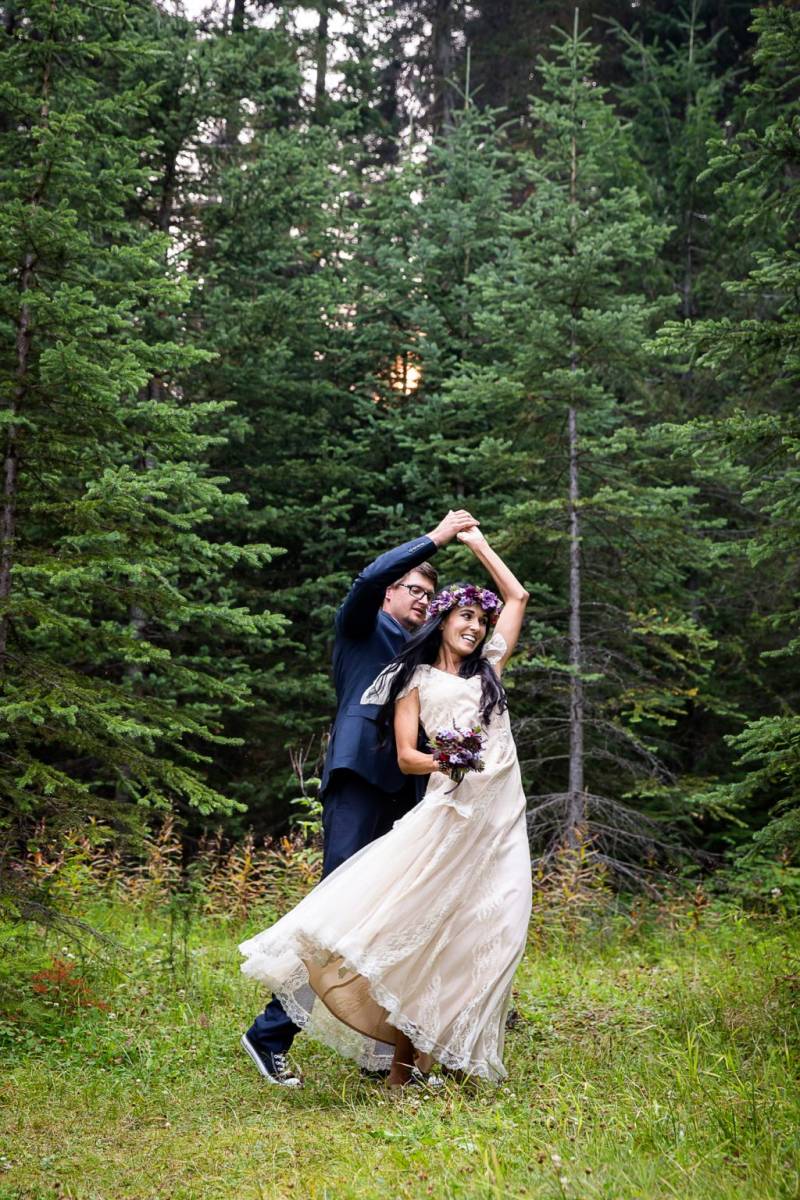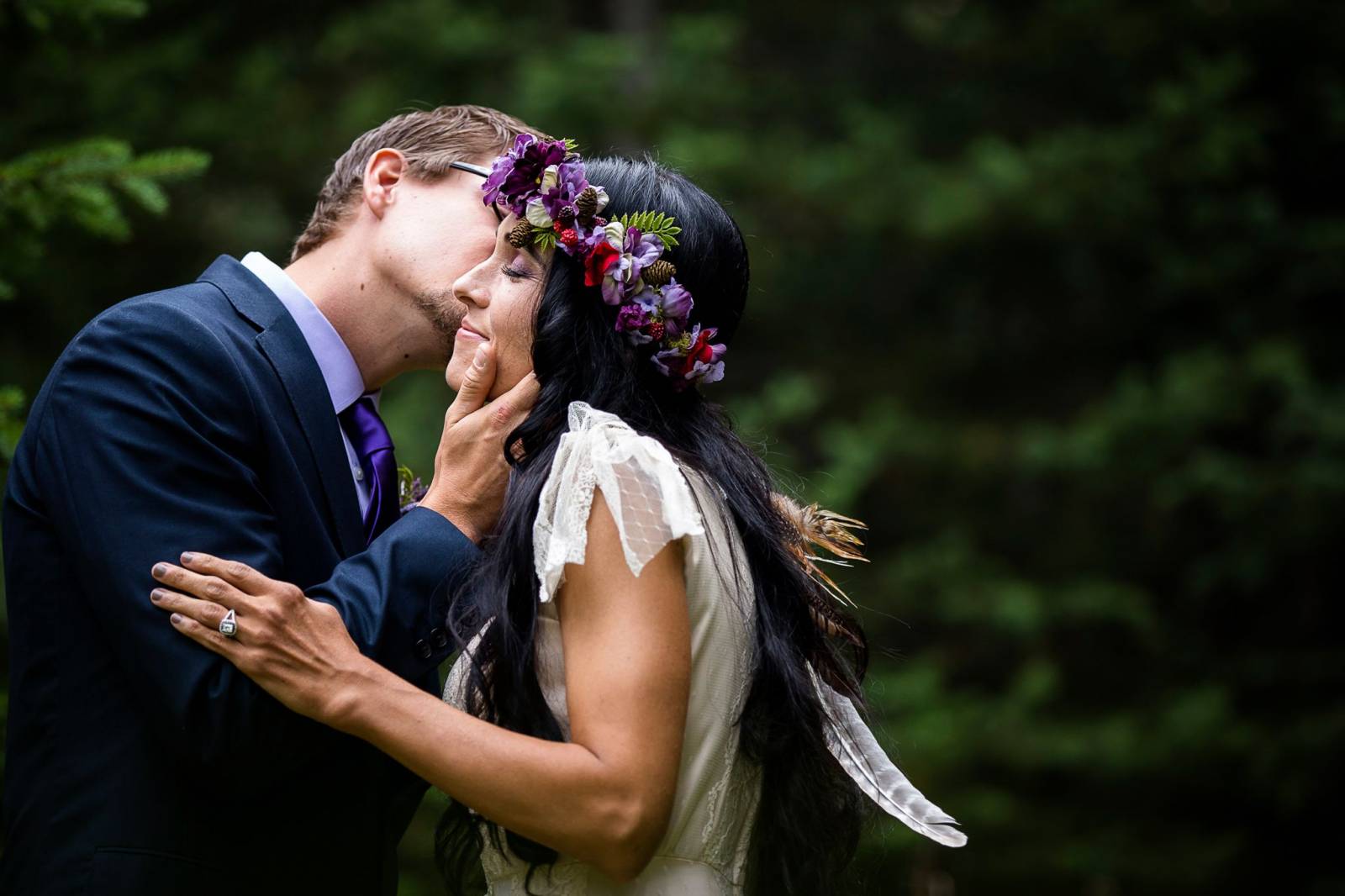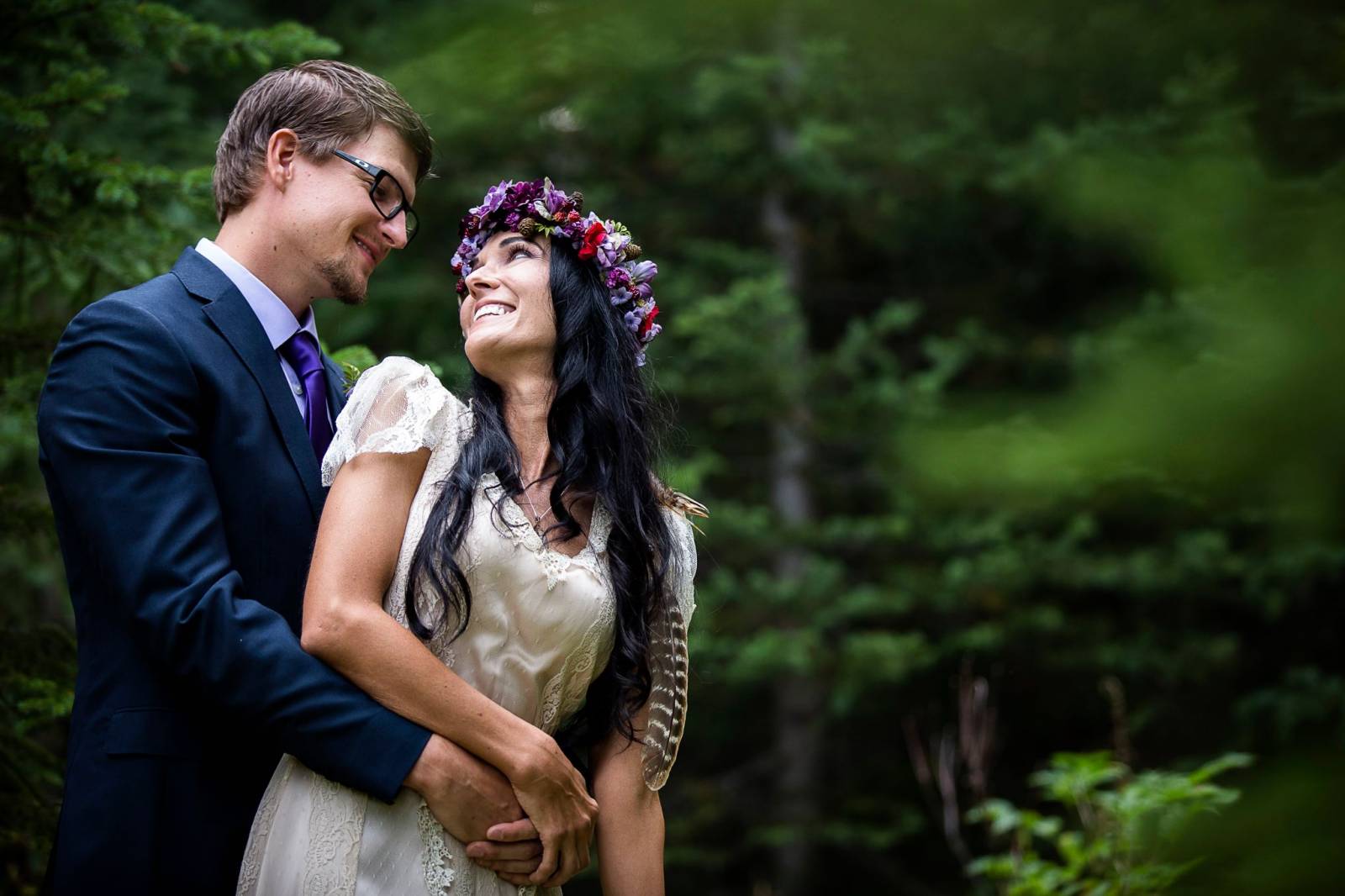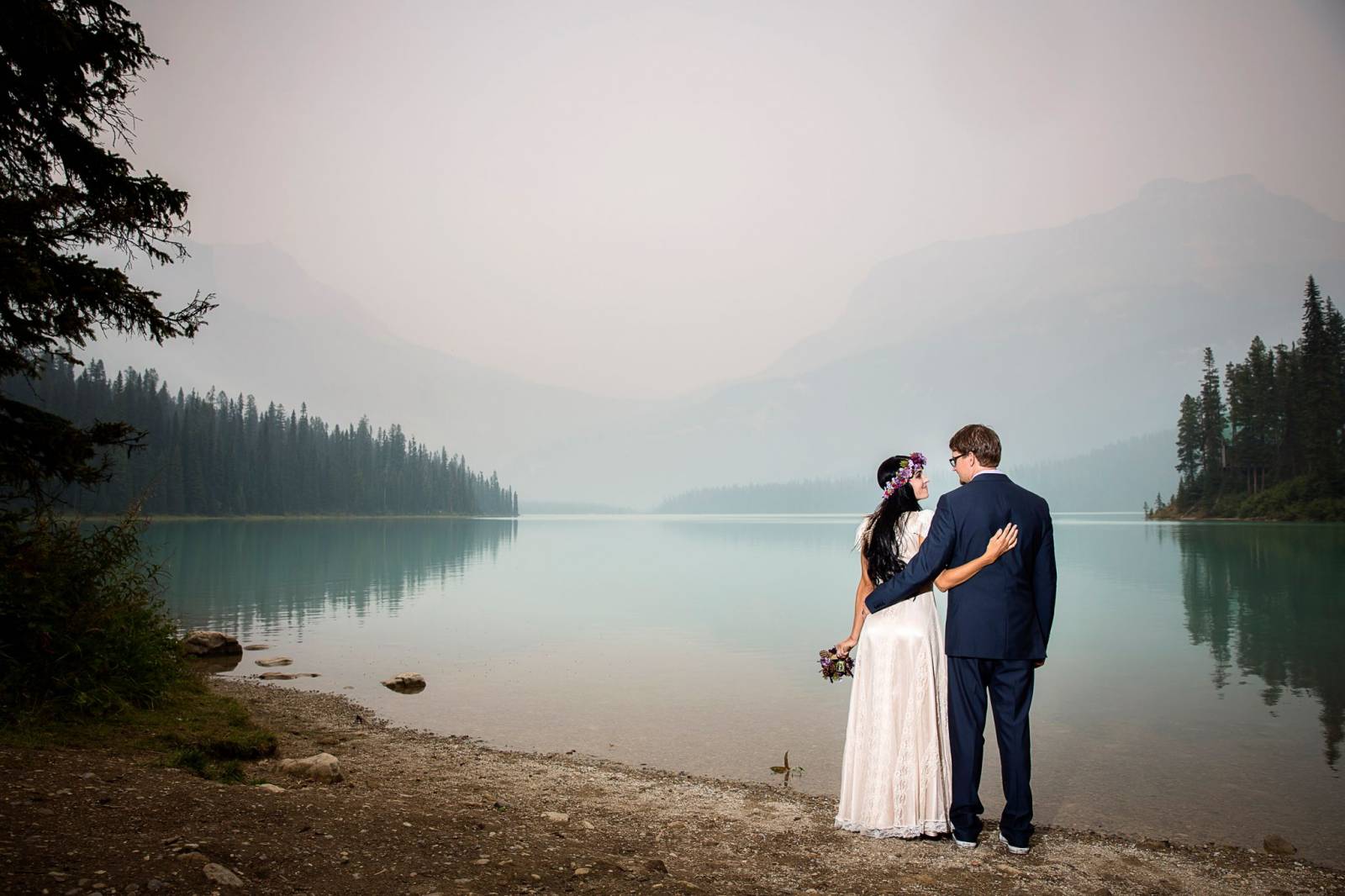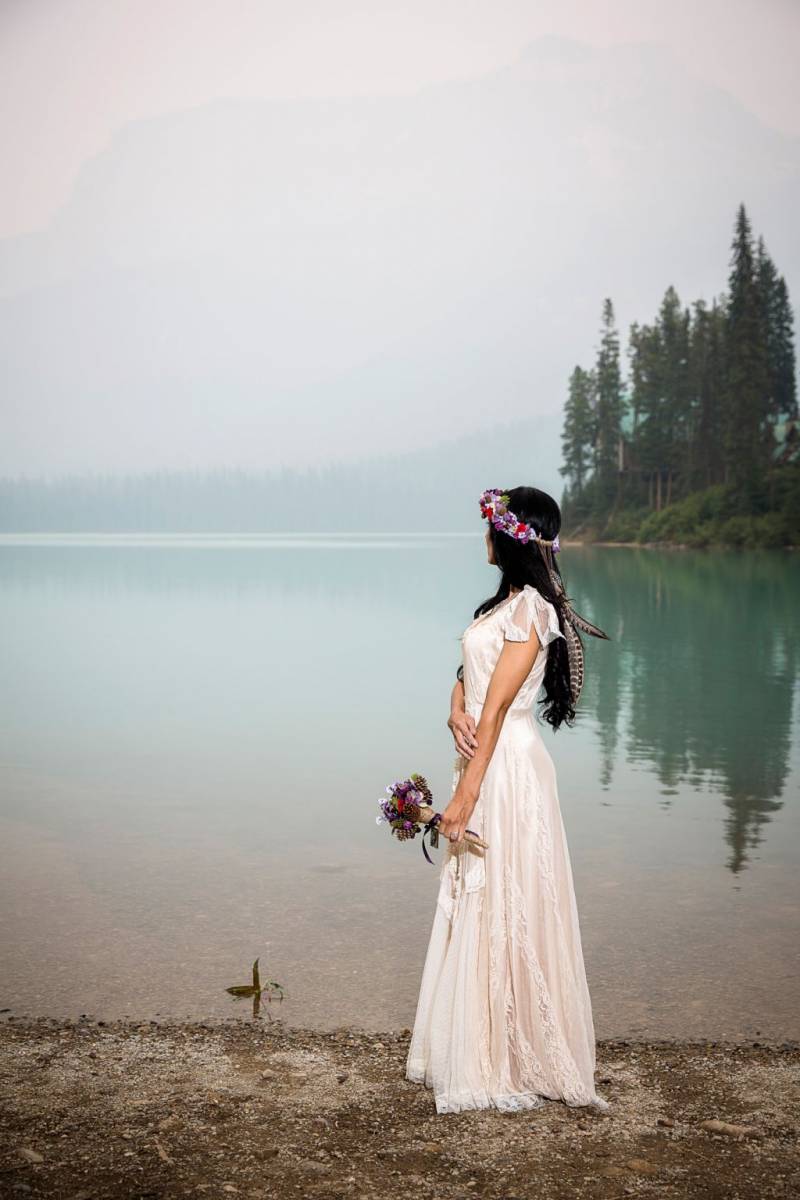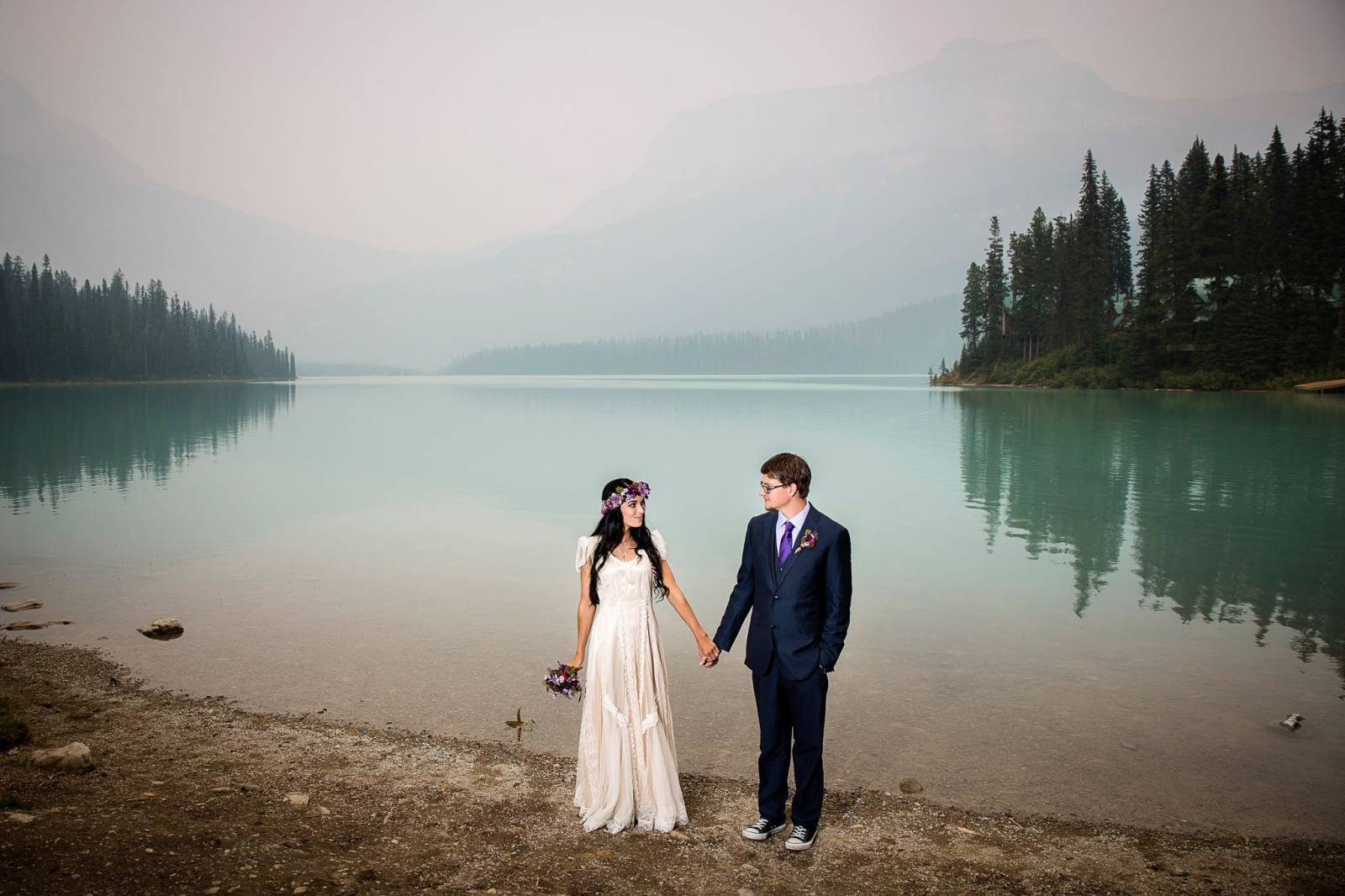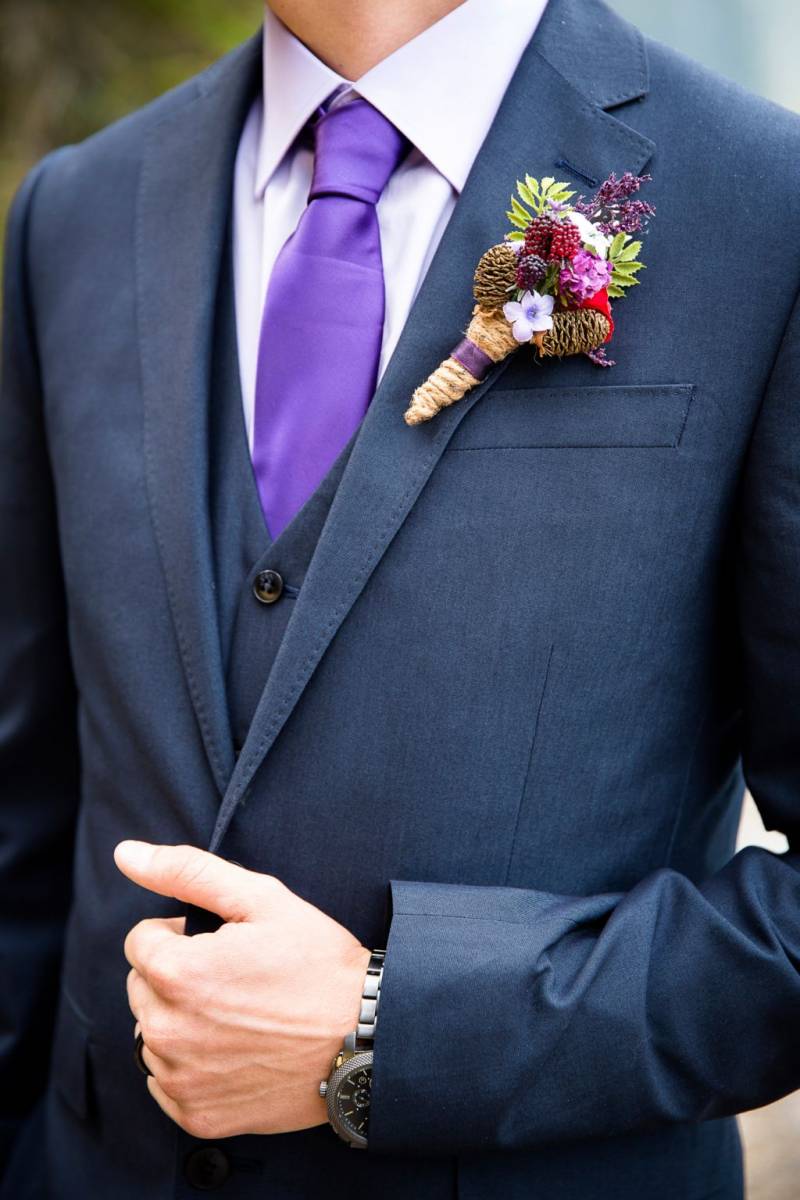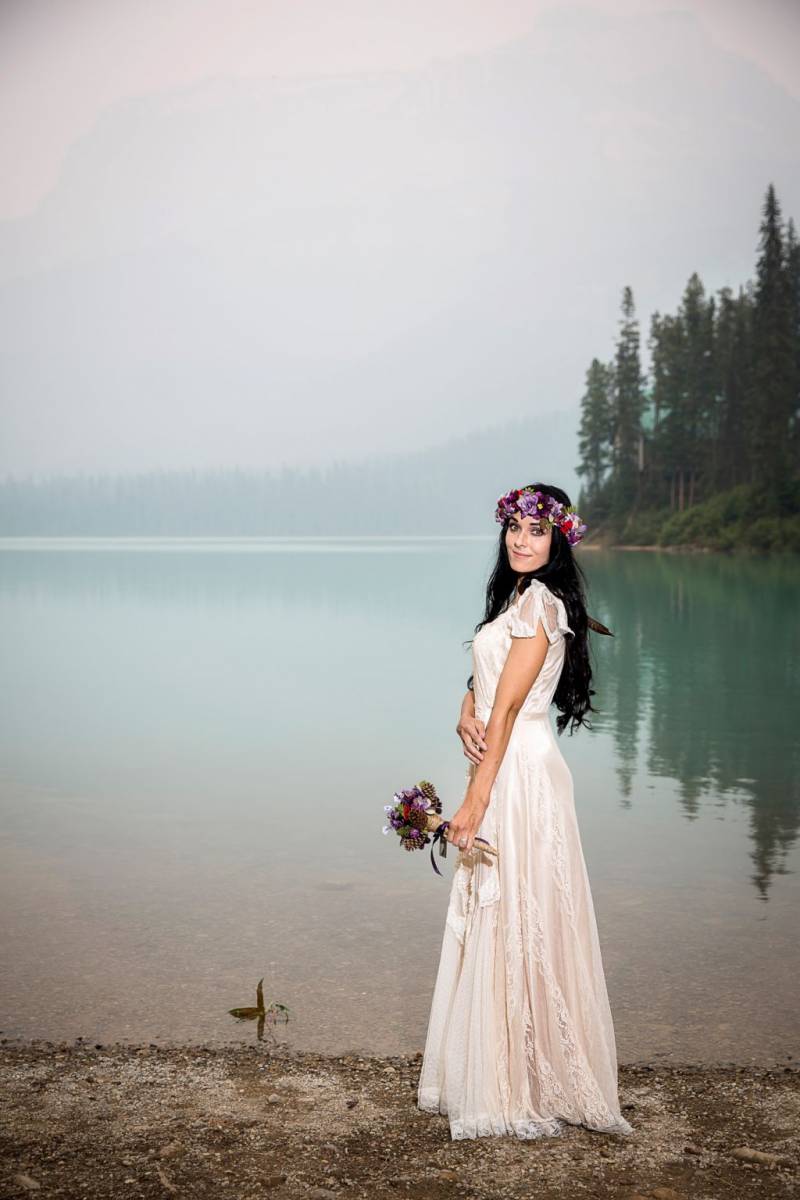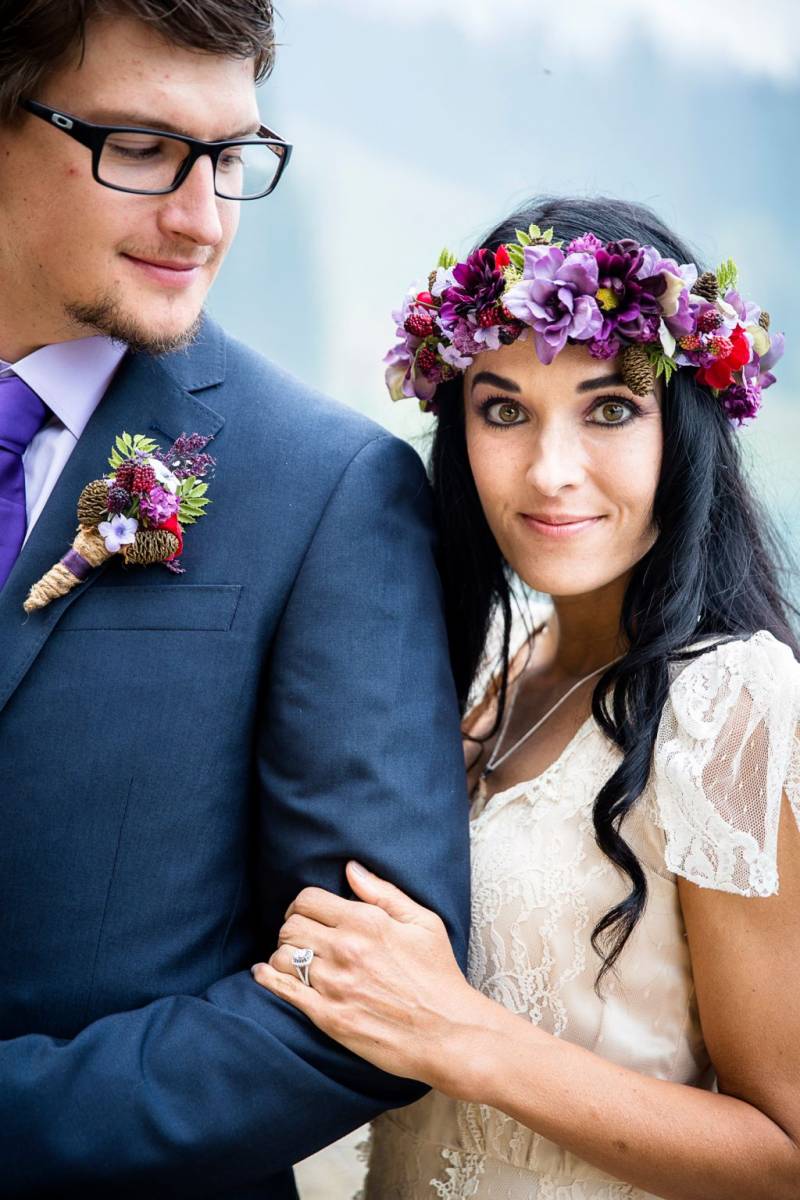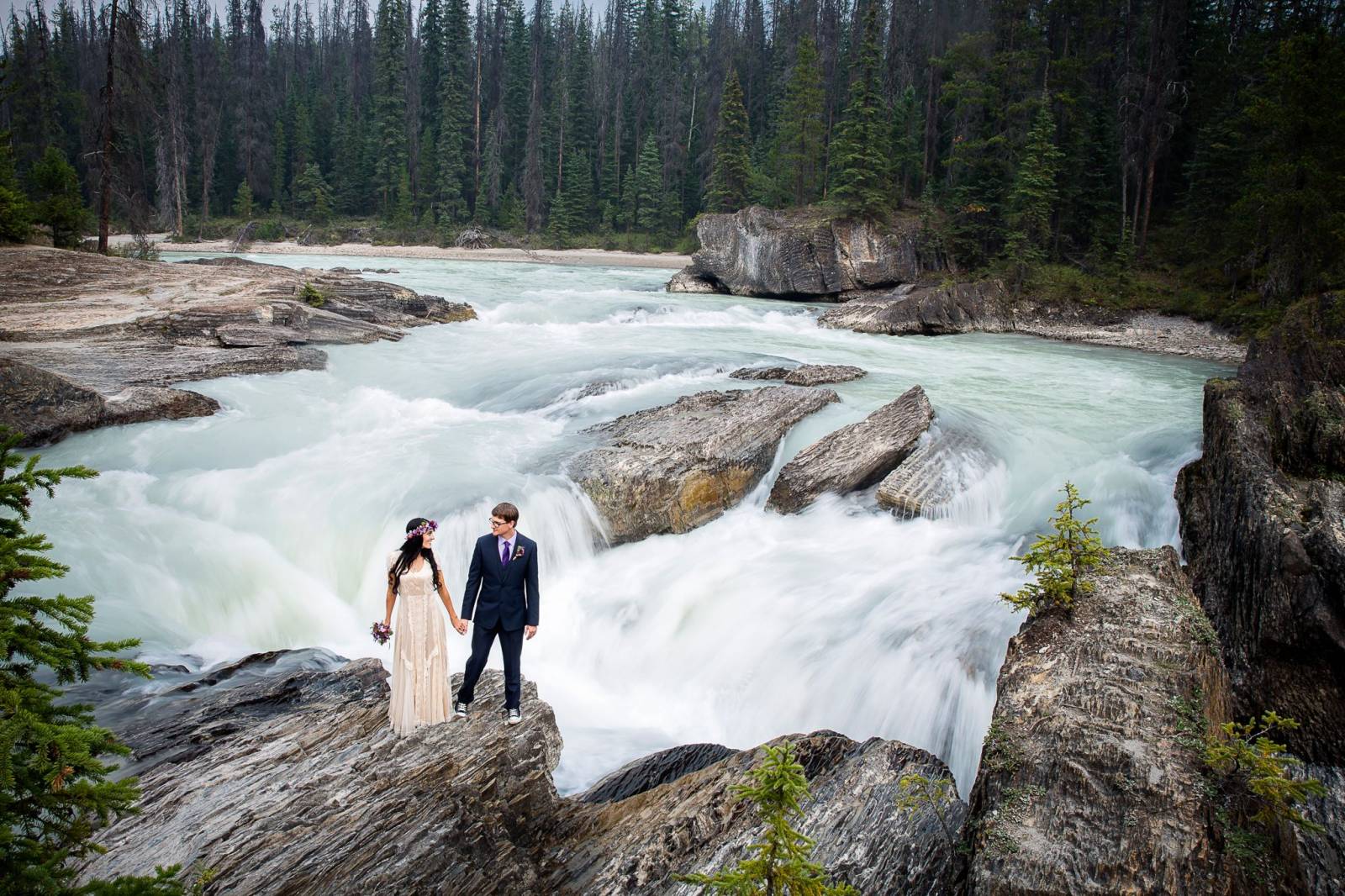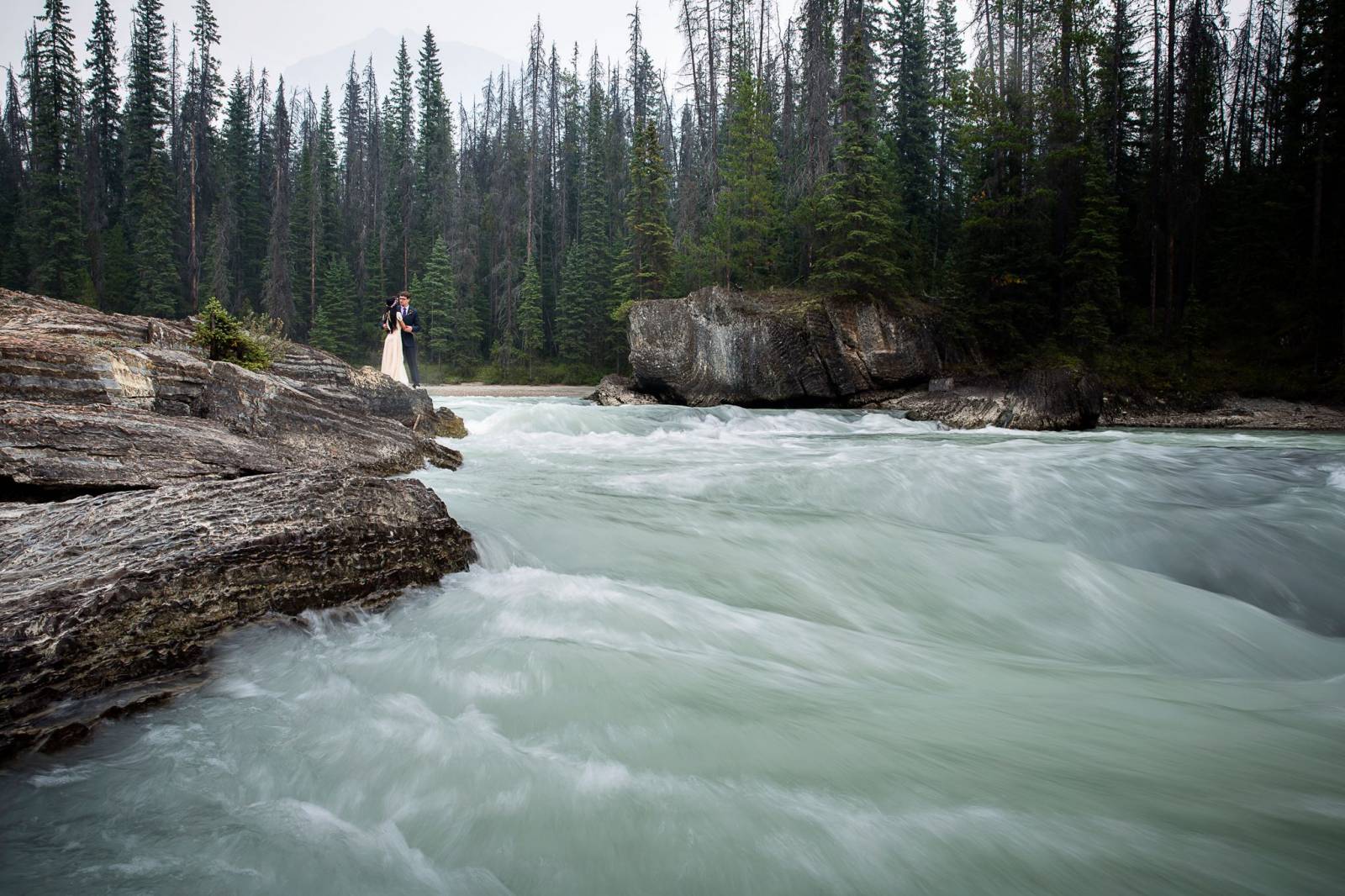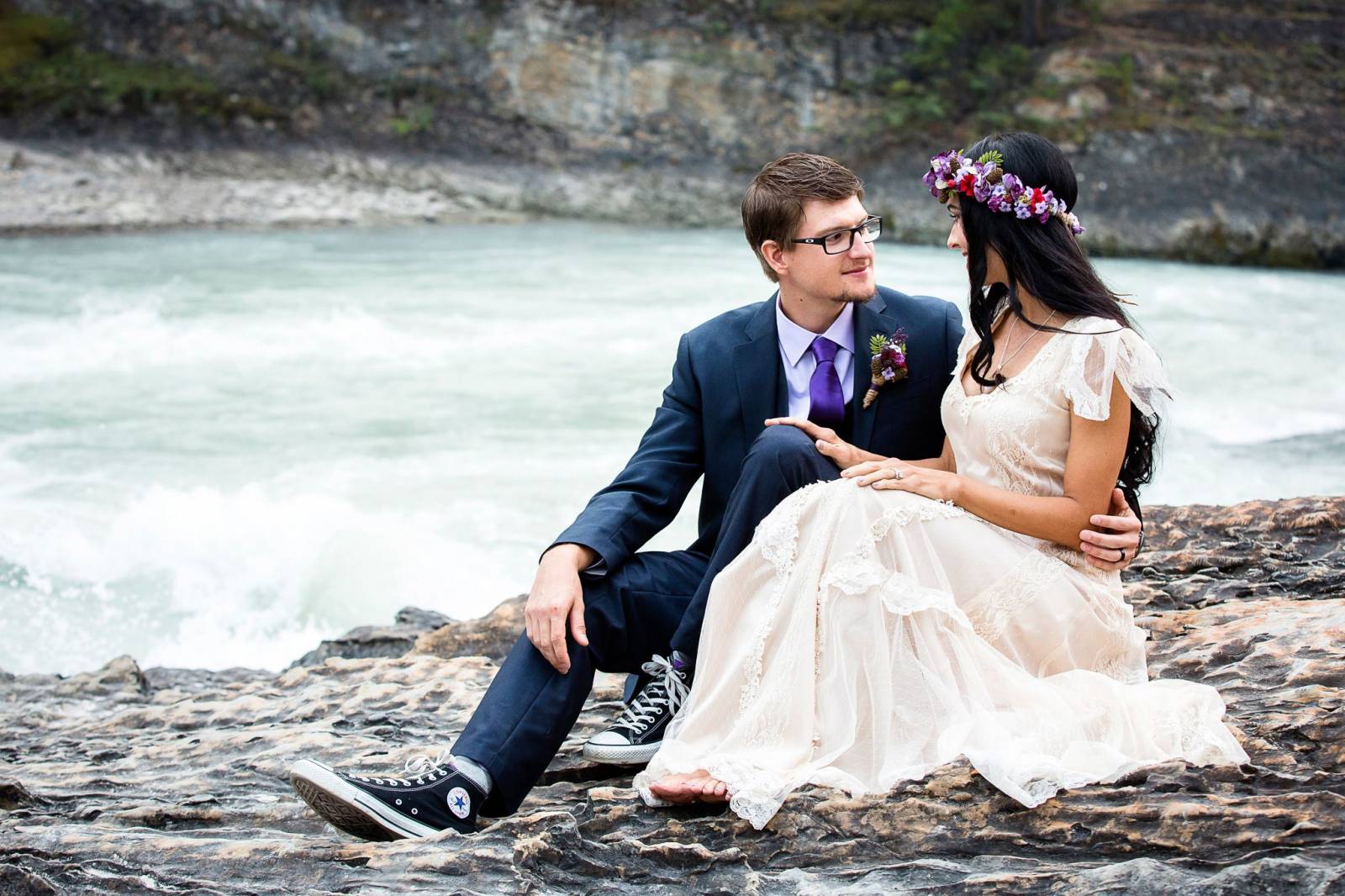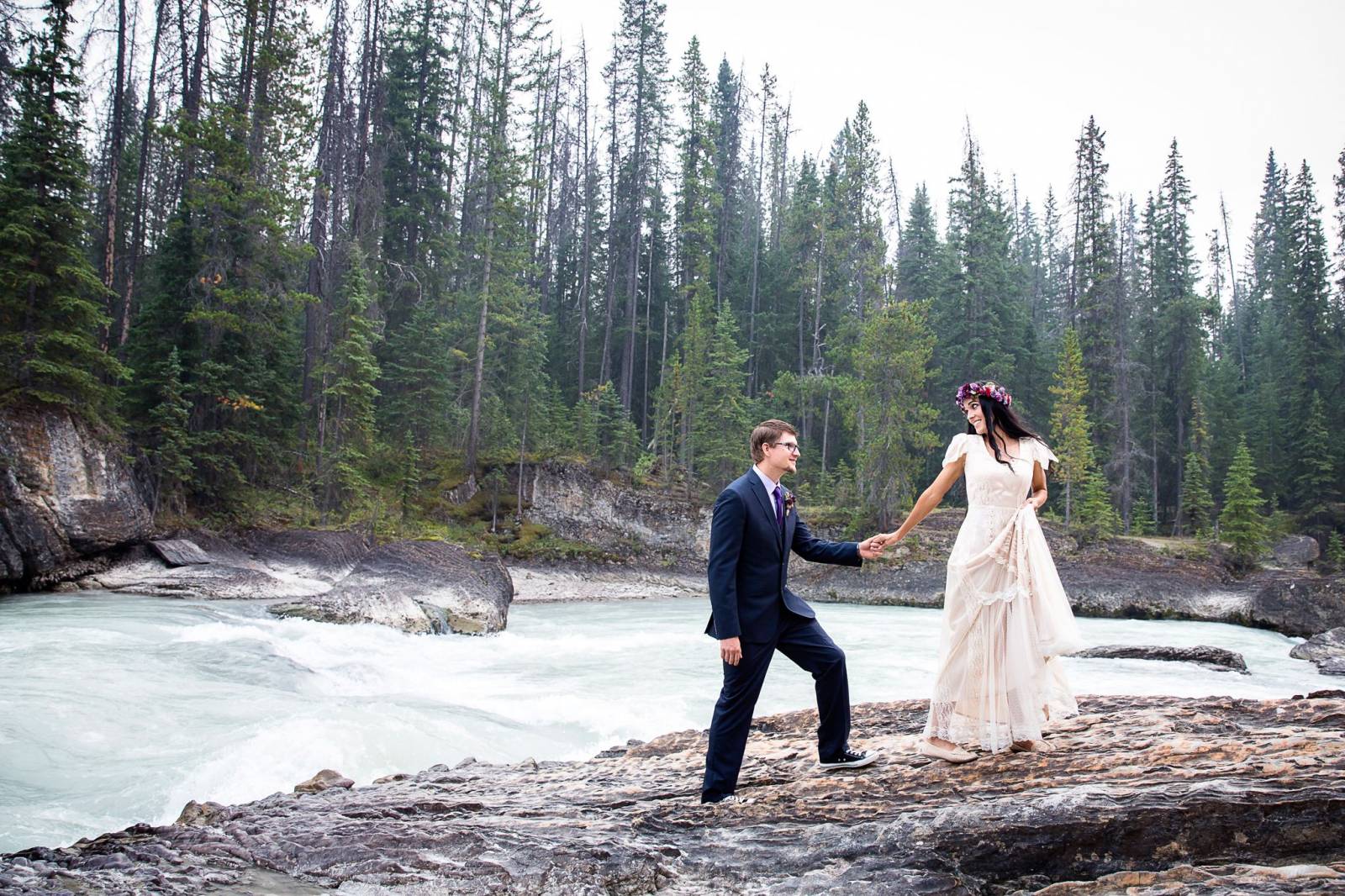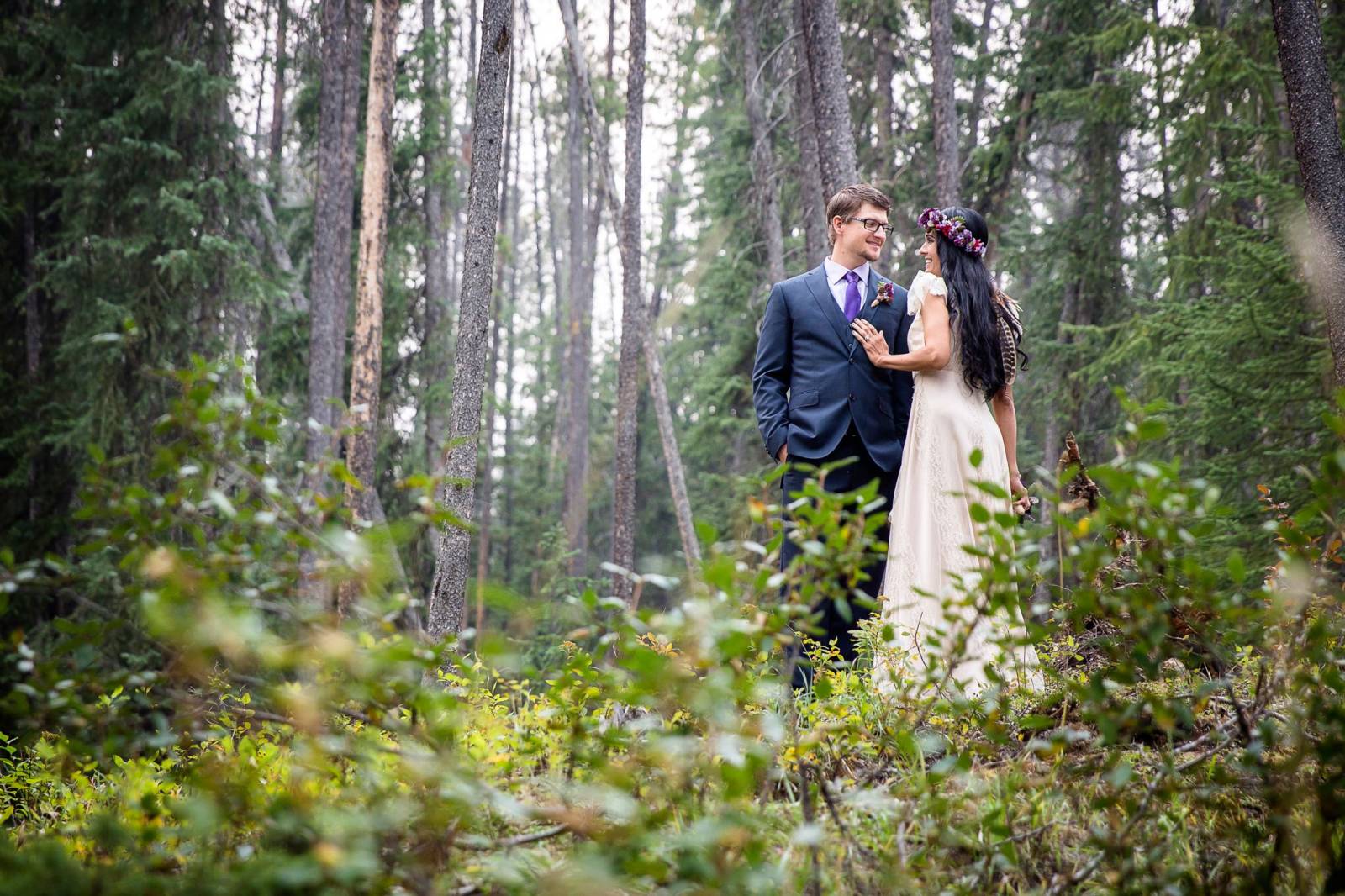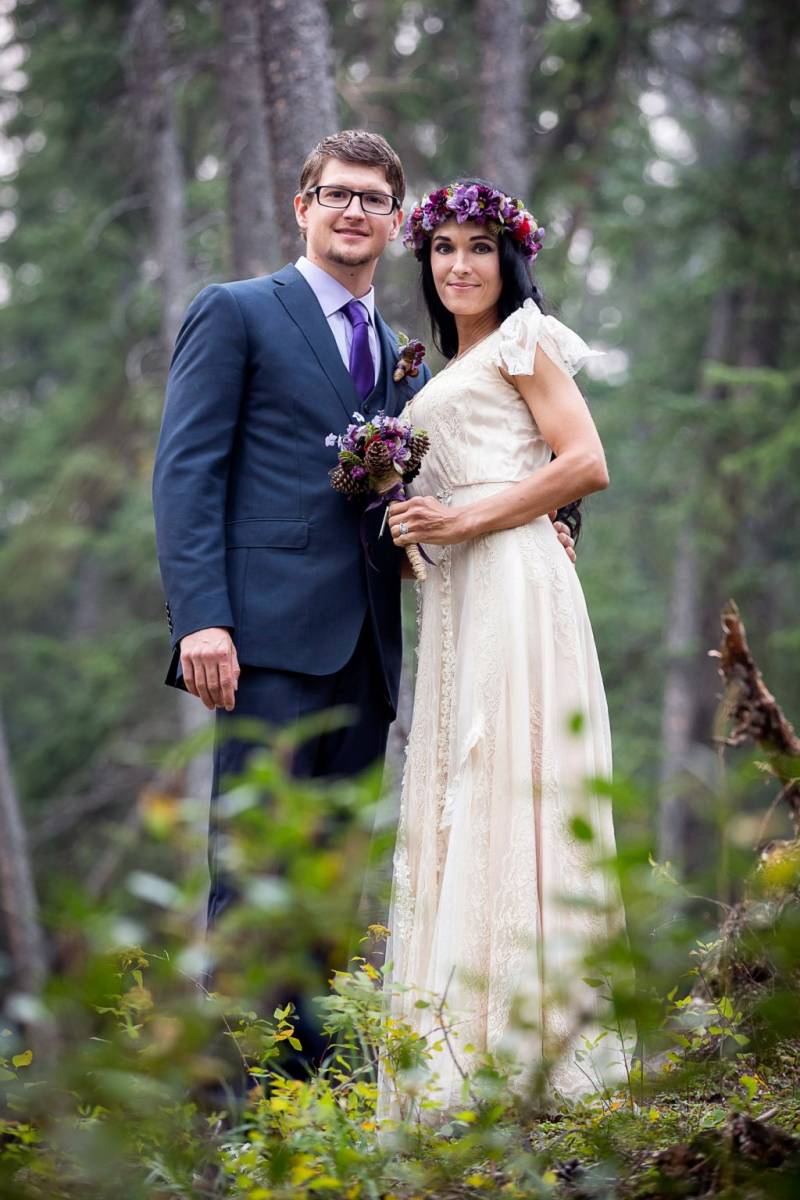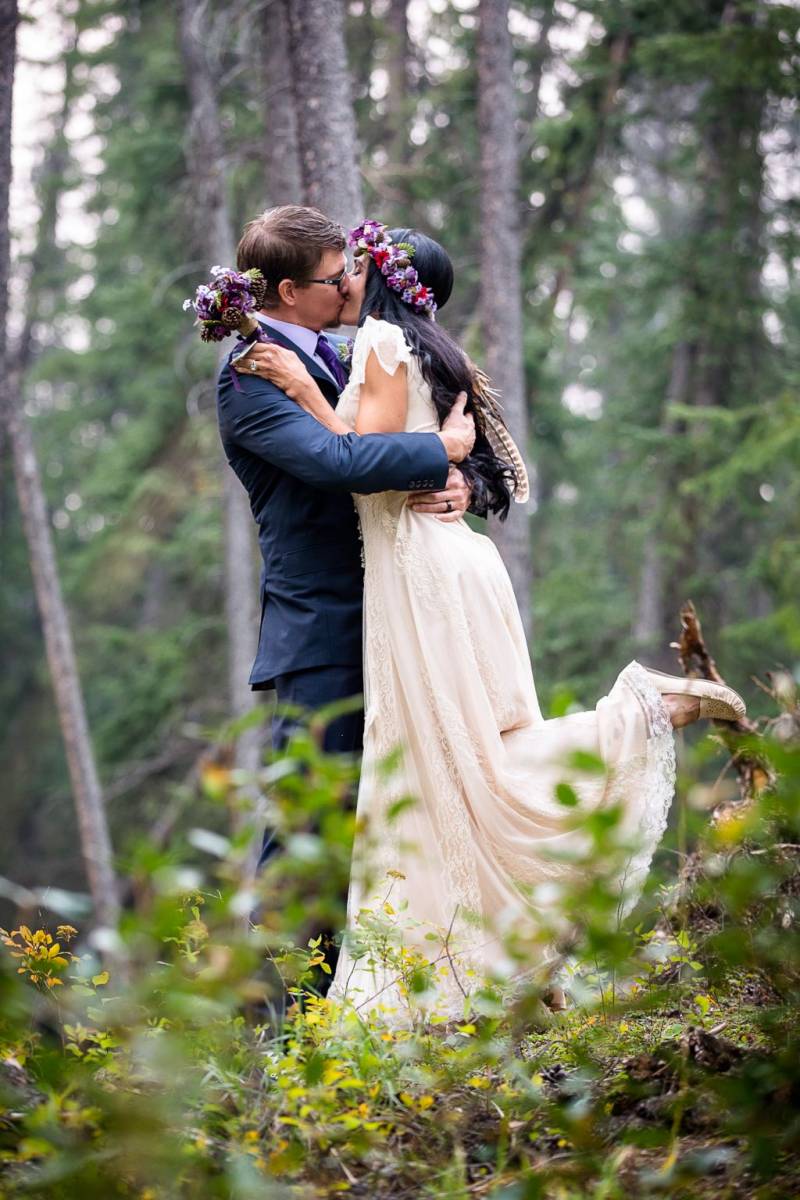 This Emerald Lake Lodge vintage elopement was featured on Boho Weddings, go have a look!
https://www.boho-weddings.com/2016/04/04/mountain-elopement-by-kim-payant-photography/

If you are looking for a small romantic elopement destination, Emerald Lake Lodge is the perfect place! You will be surrounded by gorgeous mountains and a beautiful emerald coloured lake! I know that area very well and would love to be part of your day by taking your photos! Please contact me for more informations regarding my elopement packages! Thanks!