Storm Mountain Lodge is the perfect location for a cozy romantic mountain wedding! On the wedding day, they woke up to a mix of rain and snow, the fireplace was definitely the best location for the ceremony and kept everyone warm!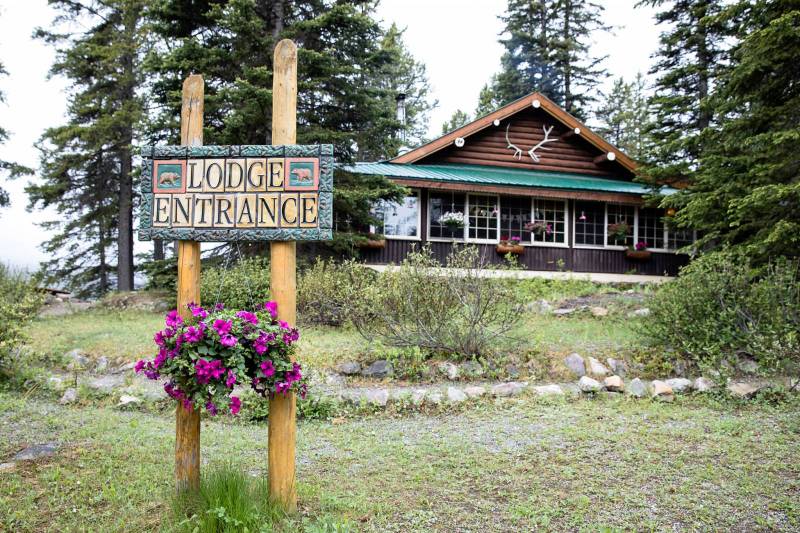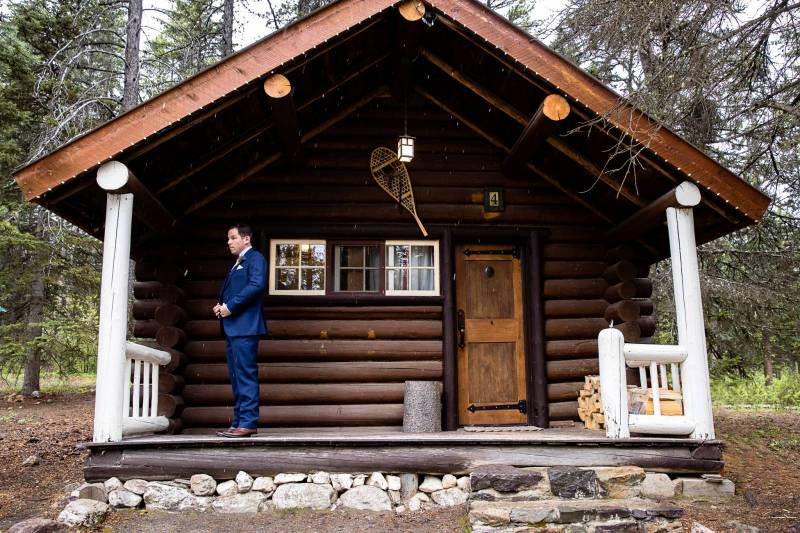 First looks between the bride and groom are always one of my favourite part of the day. It's intimate and filled with emotions. I just loved the brides reaction when she came out the door, she was so excited to see her groom.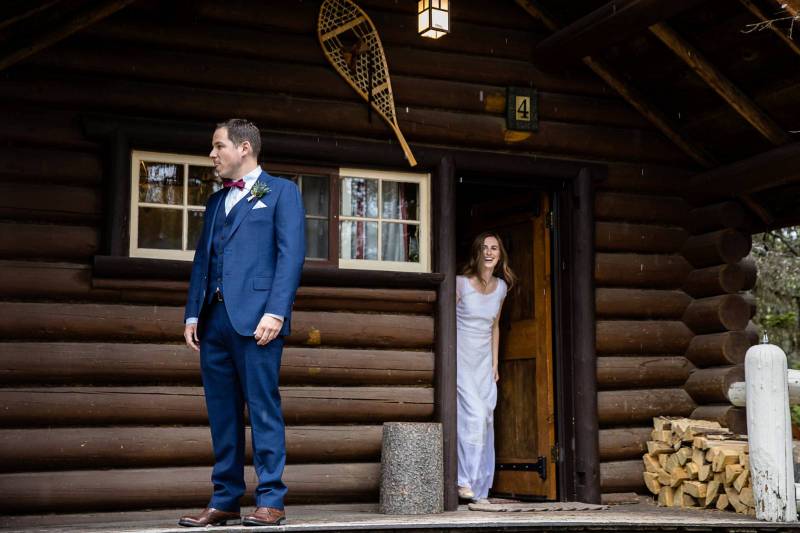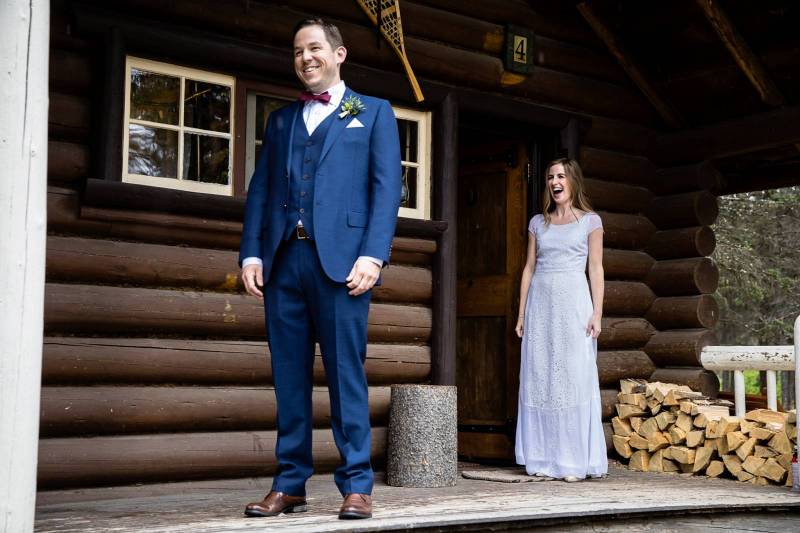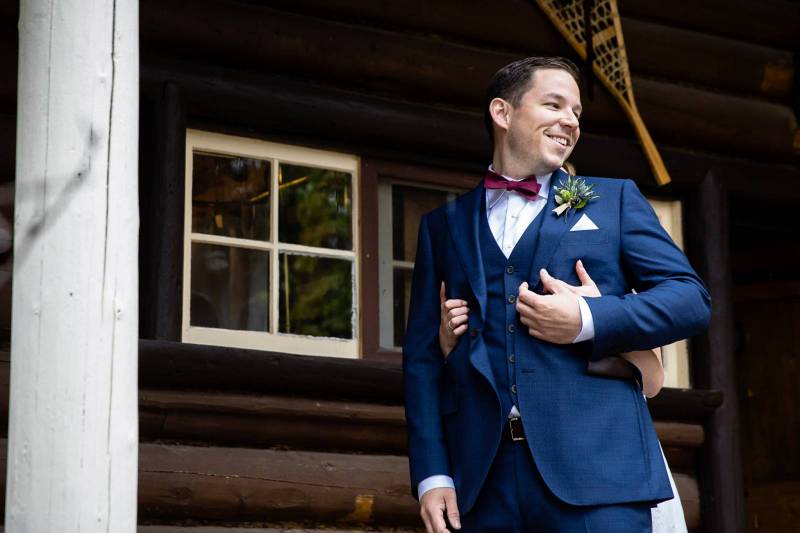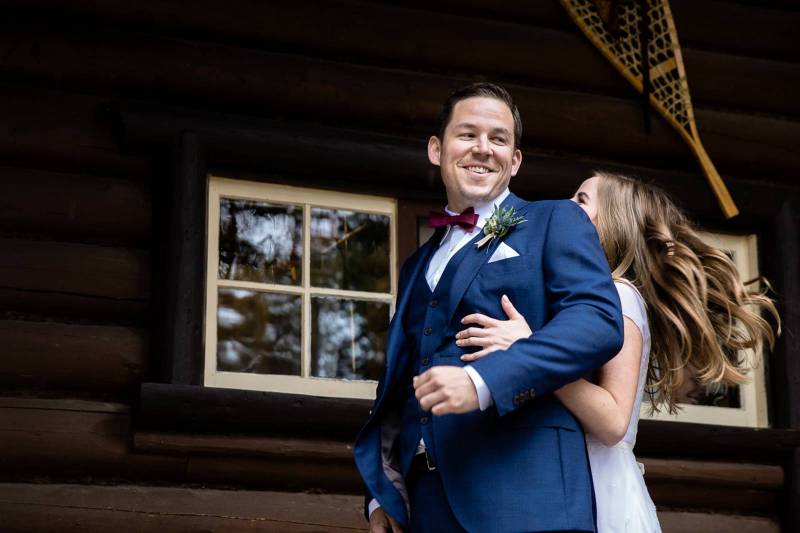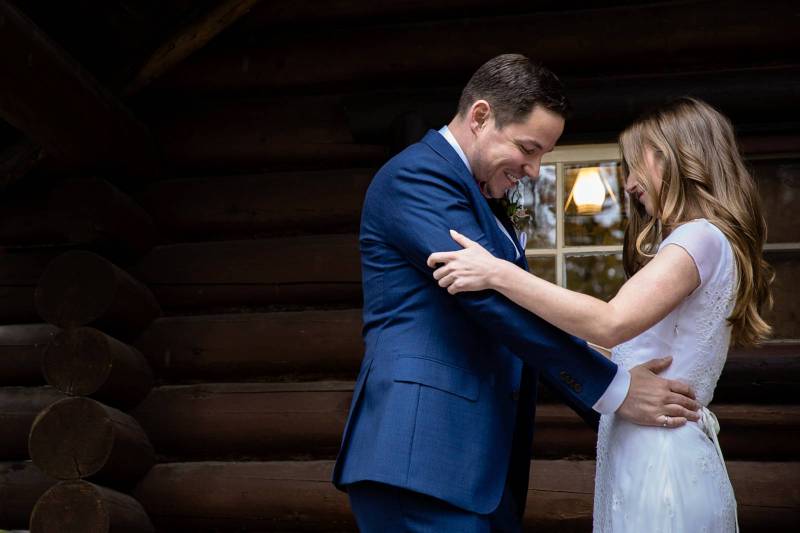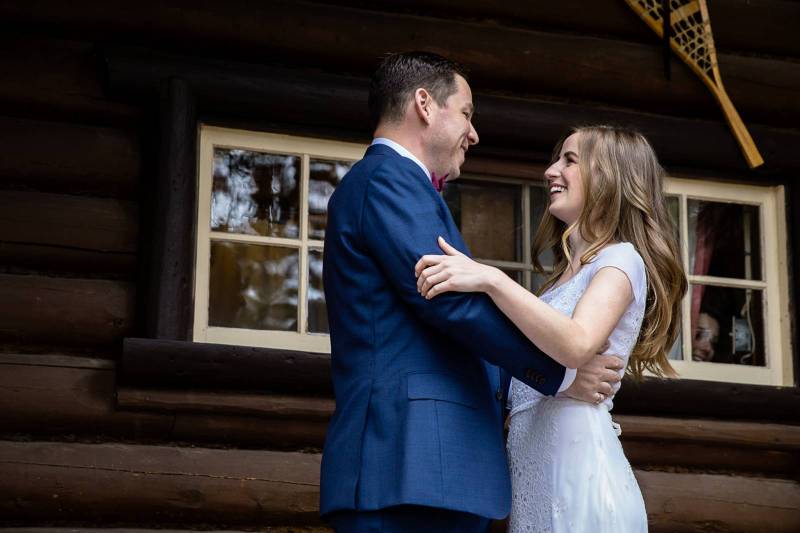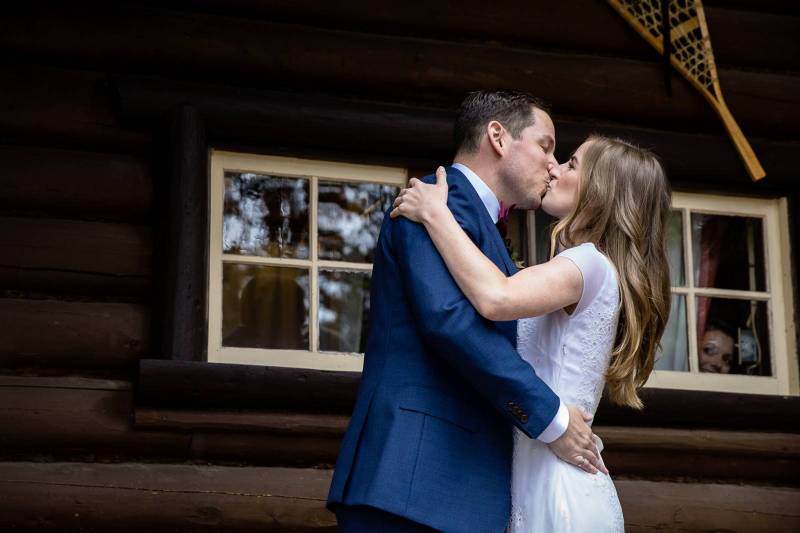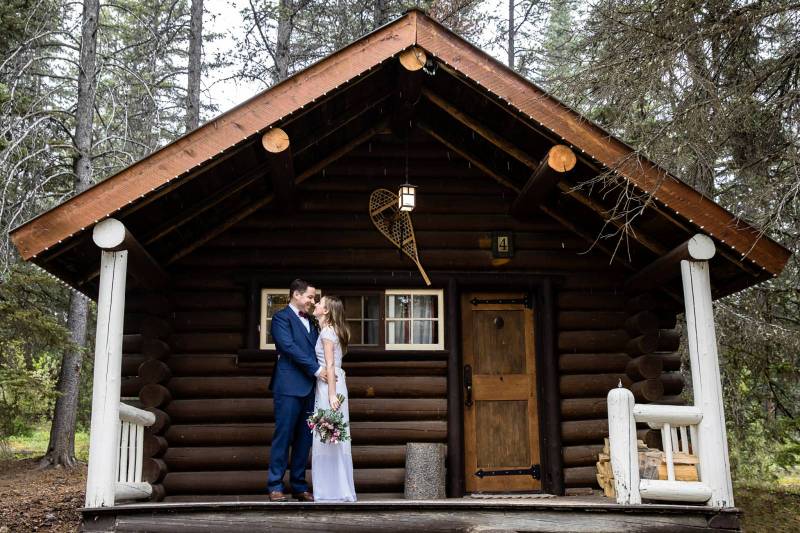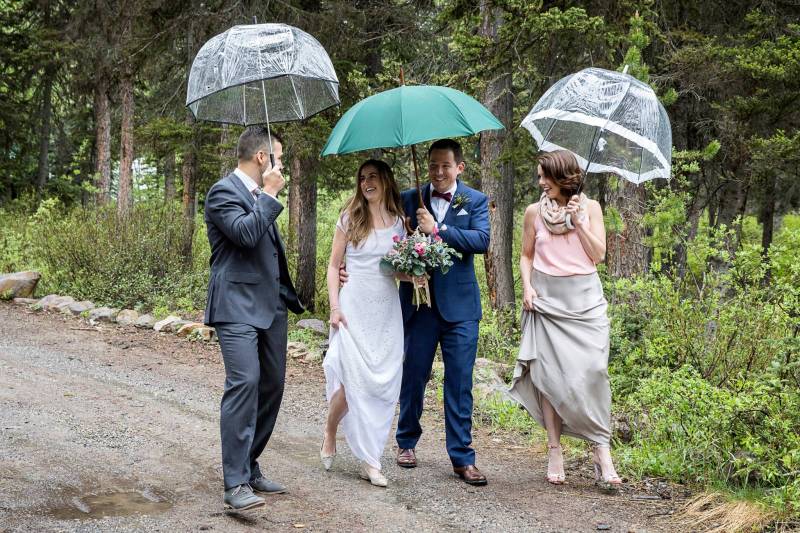 The wet snow didn't stop this group from smiling and having fun! I love it when my couples embrace the unpredictable mountain weather!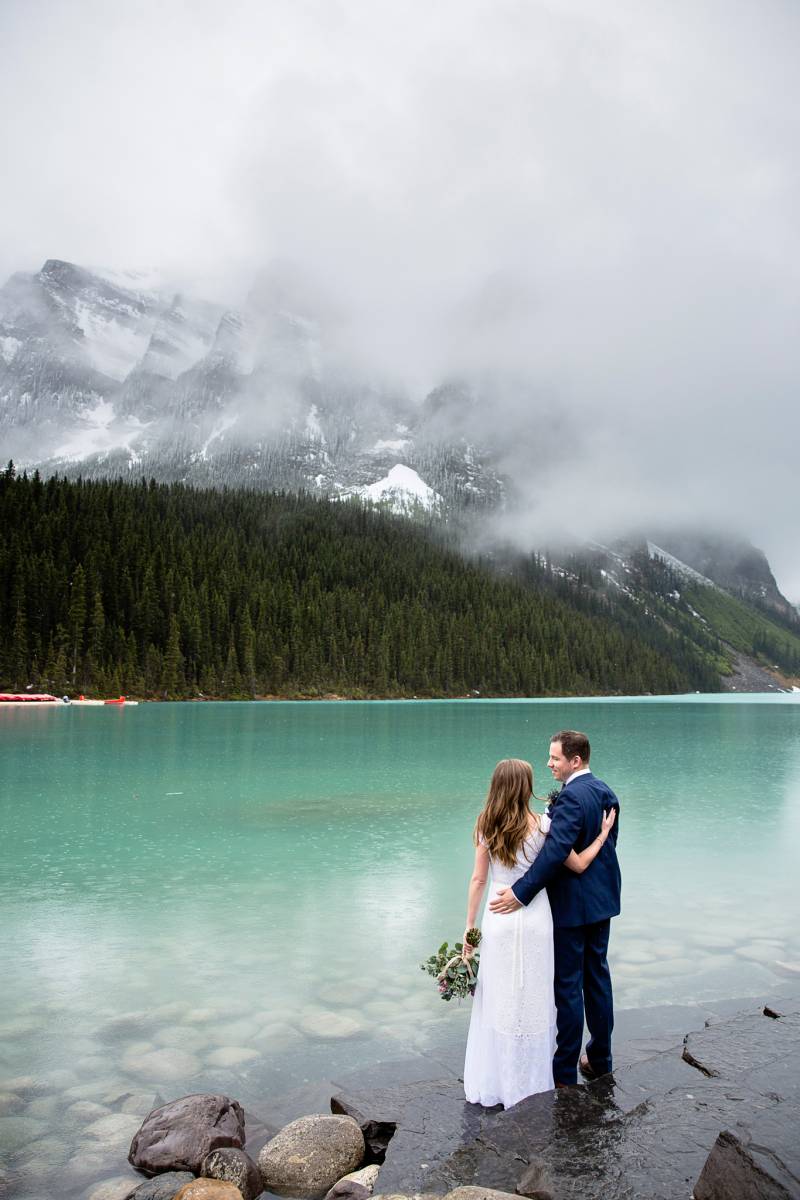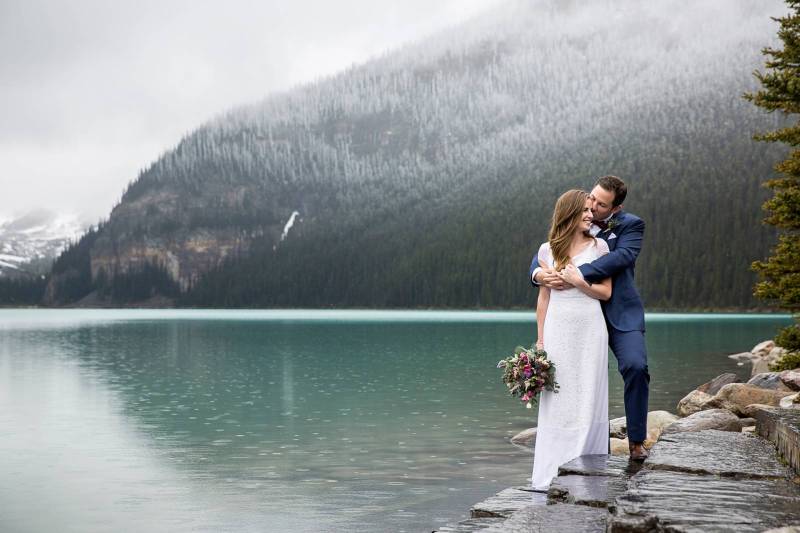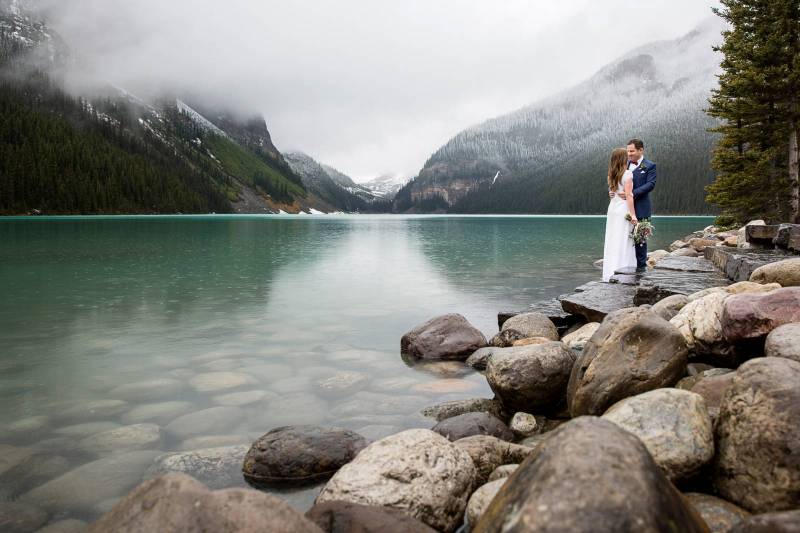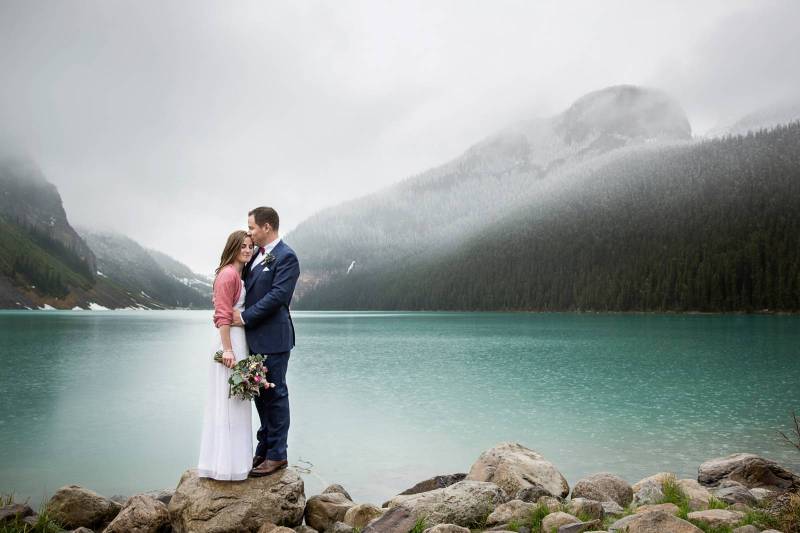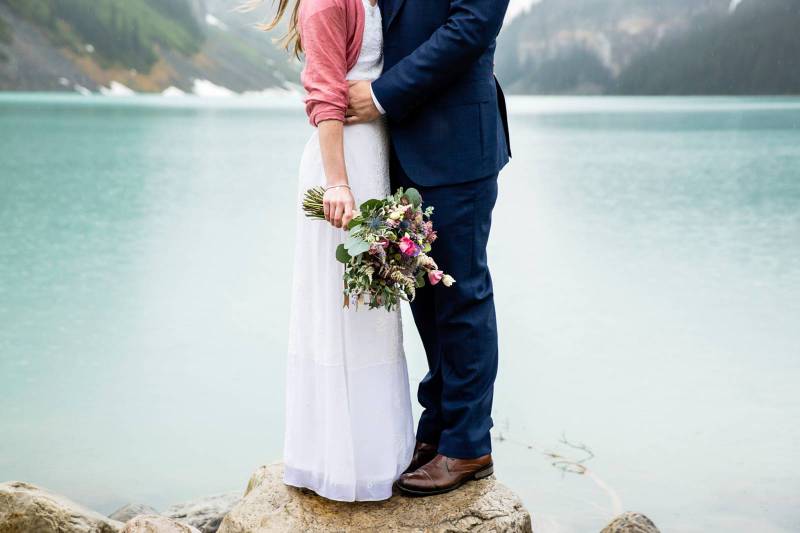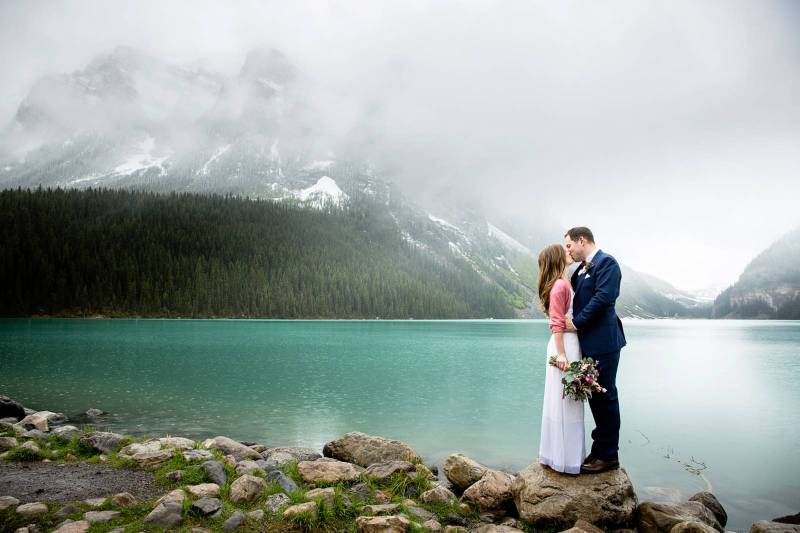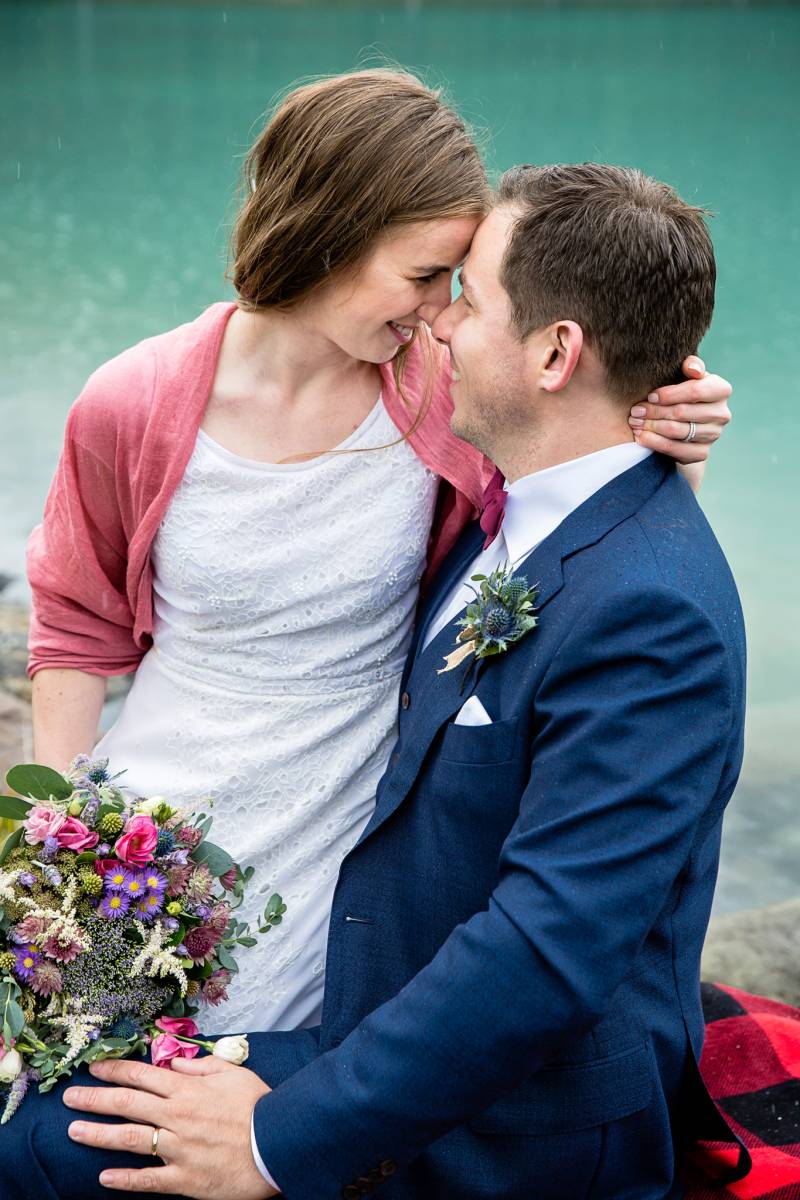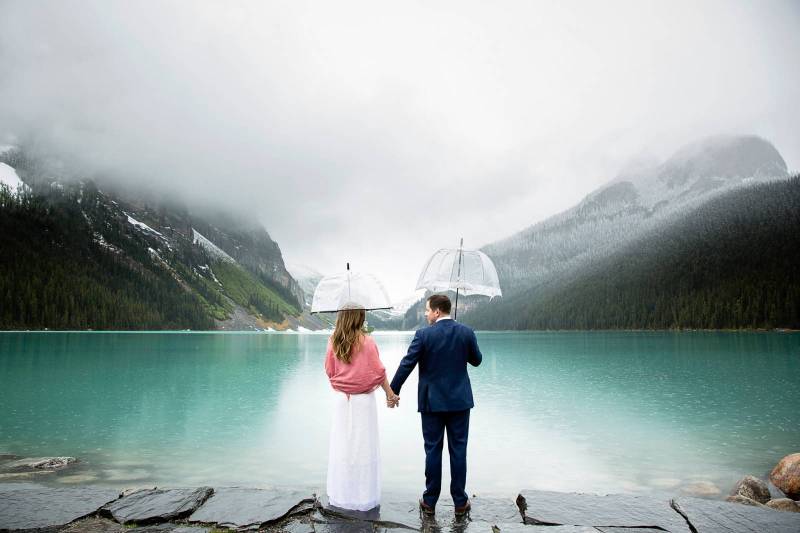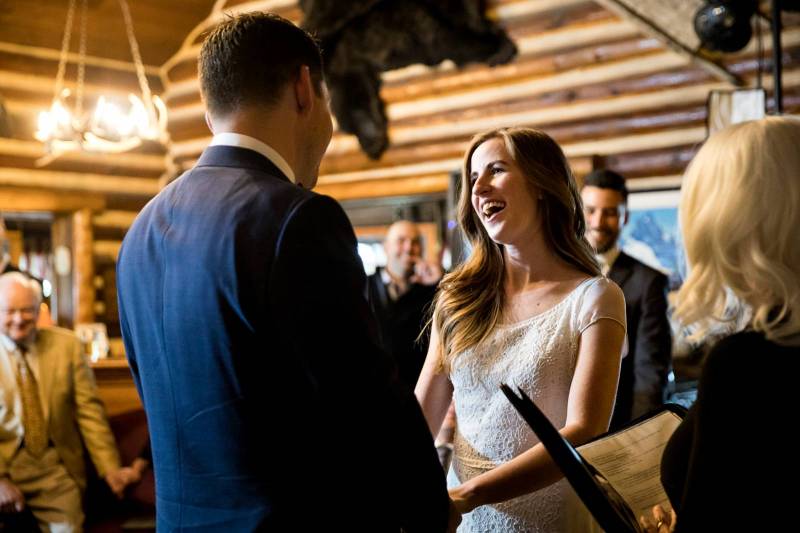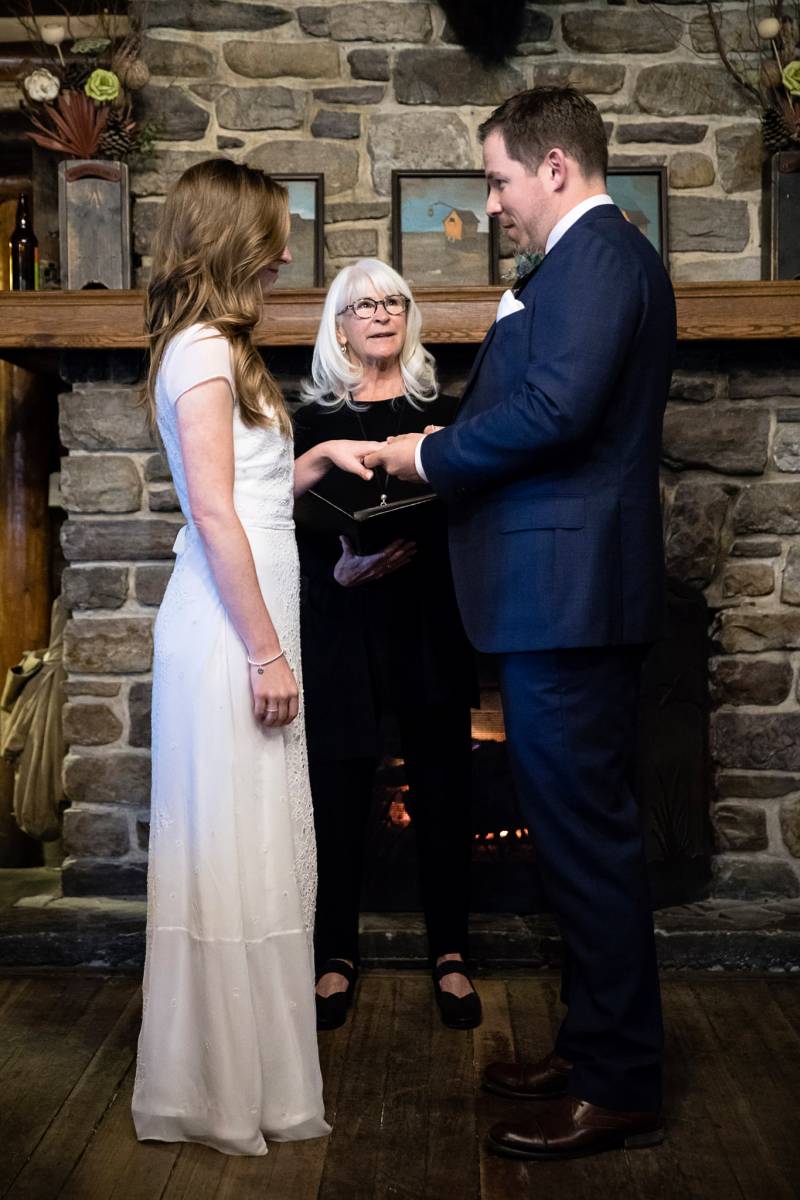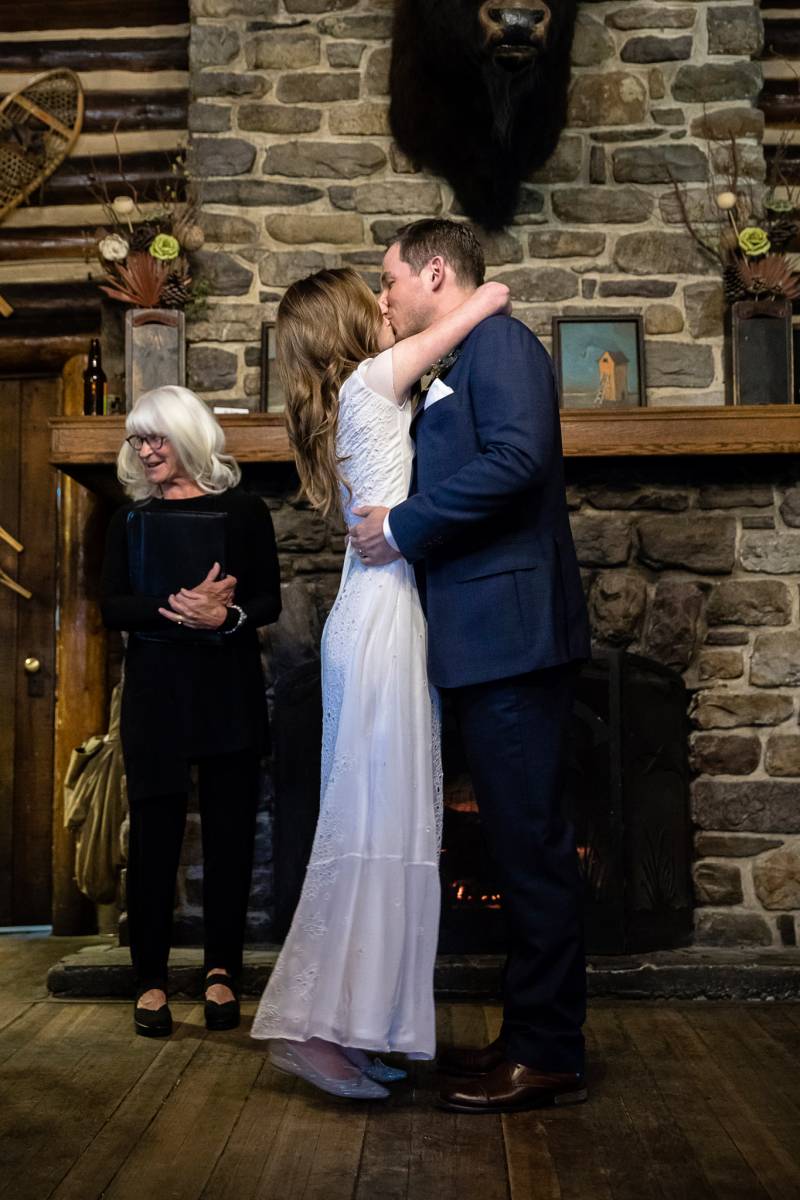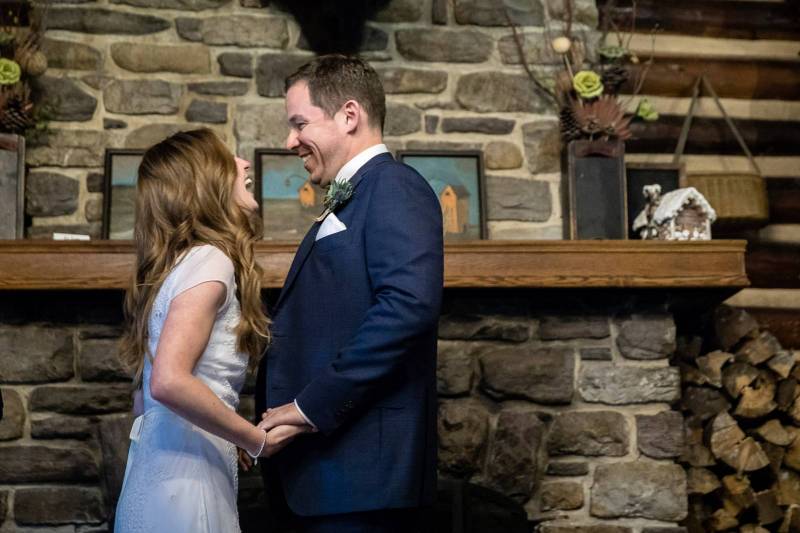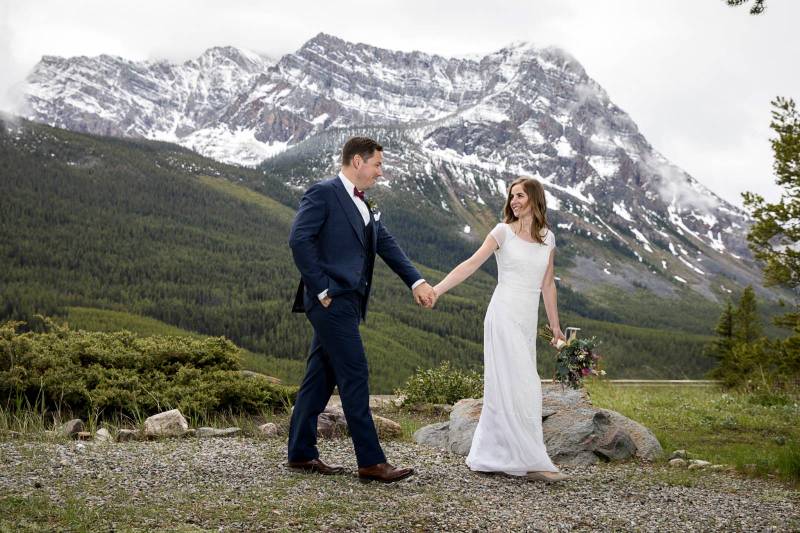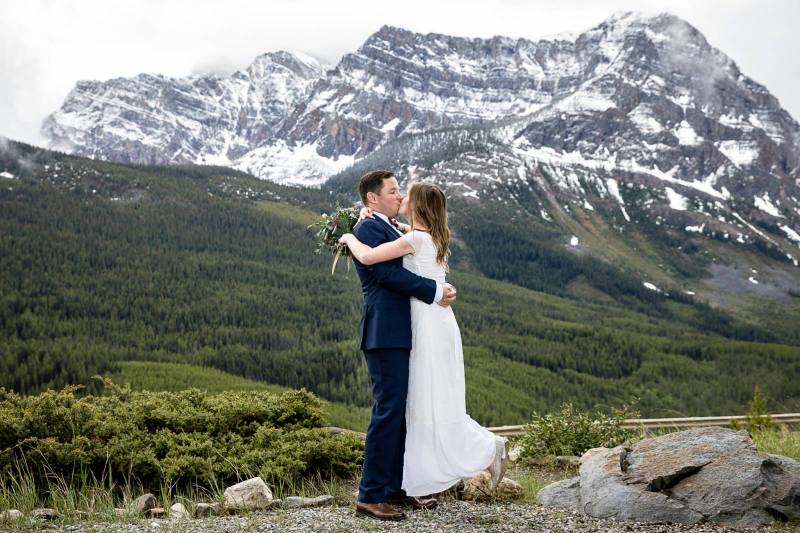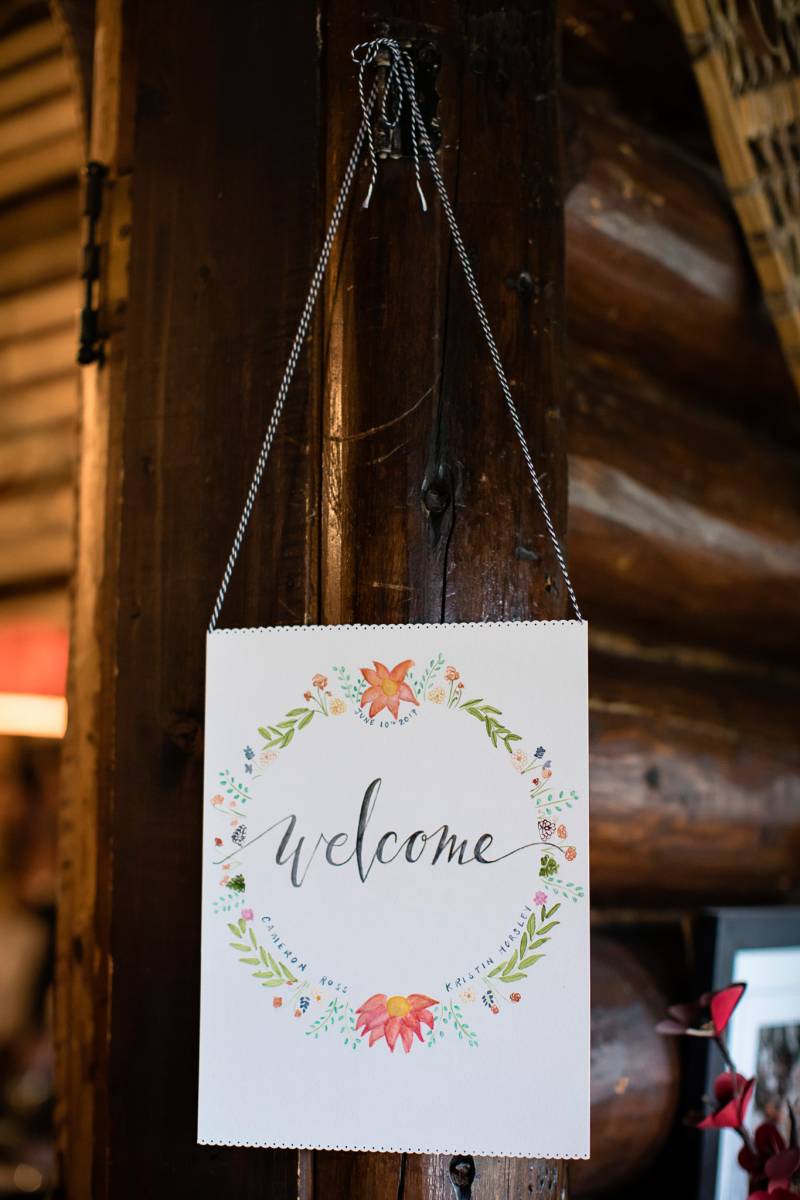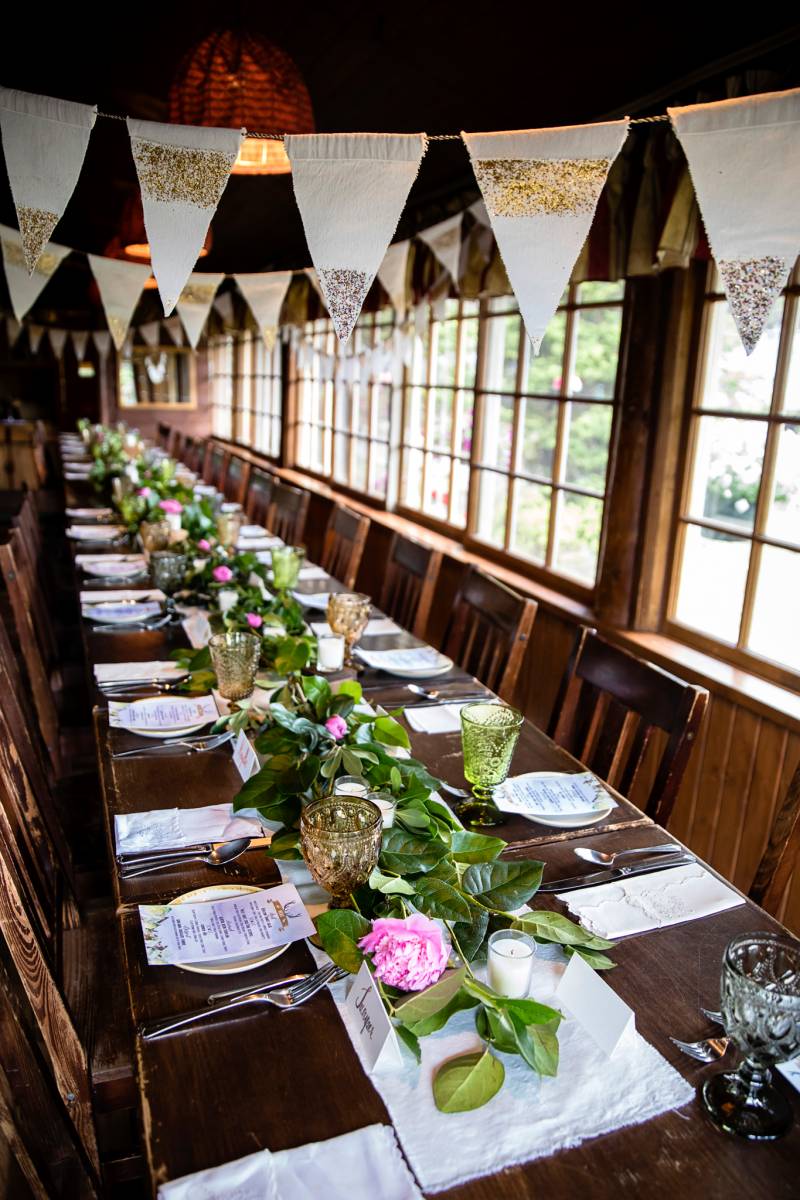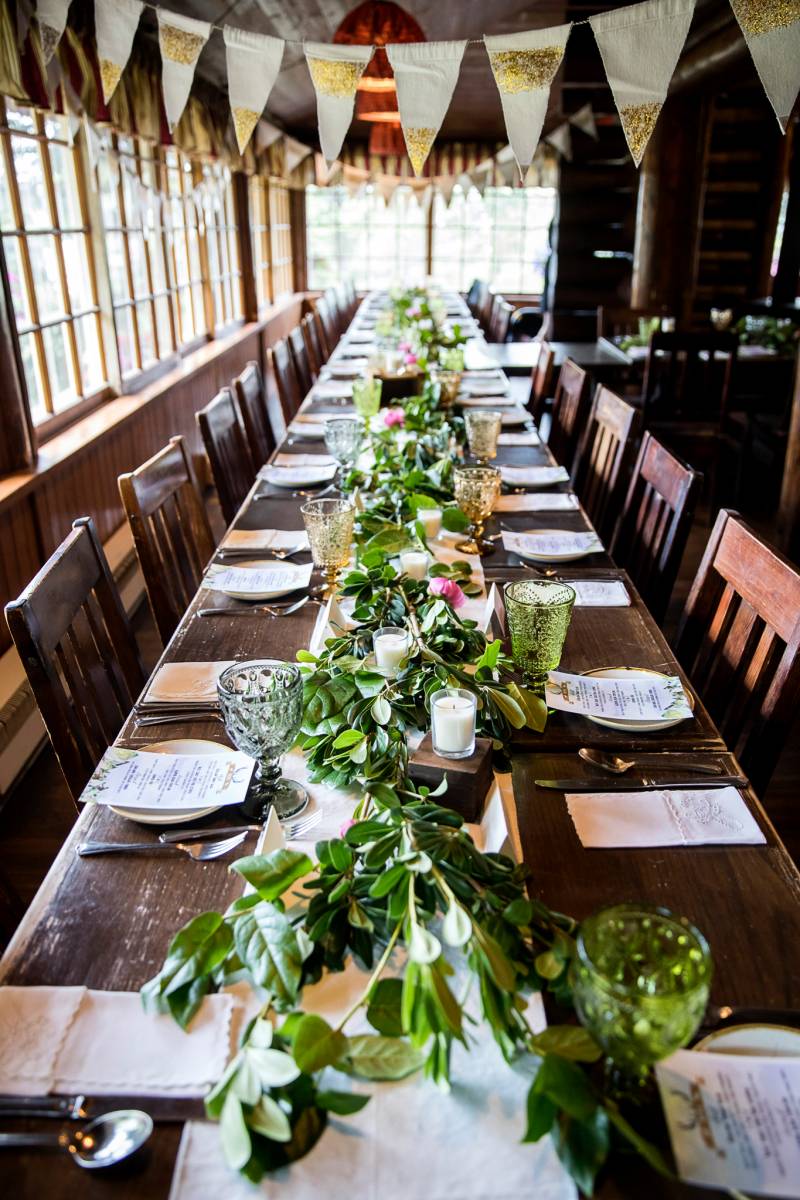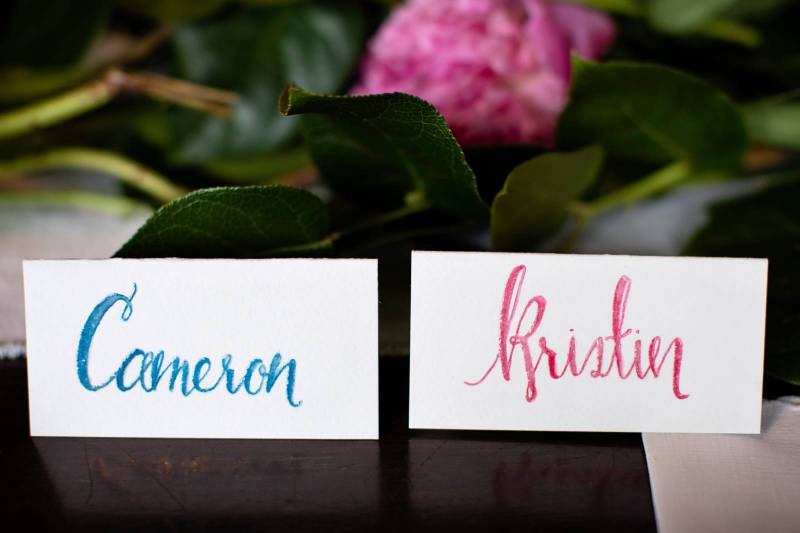 If you are recently engaged and looking for a photographer for your mountain wedding I would love to hear your story! I'm currently booking for the 2018-2019 season. Please contact me for your Banff Wedding, Canmore wedding or Lake Louise wedding.